Greece bursts with life. It's a European country full of ancient history, fascinating mythology, unbeatable landscapes, and seemingly endless islands to explore. But with Greece's well-deserved popularity comes a number of common misconceptions. Here are five common misconceptions about Greece and things you probably didn't know about the country.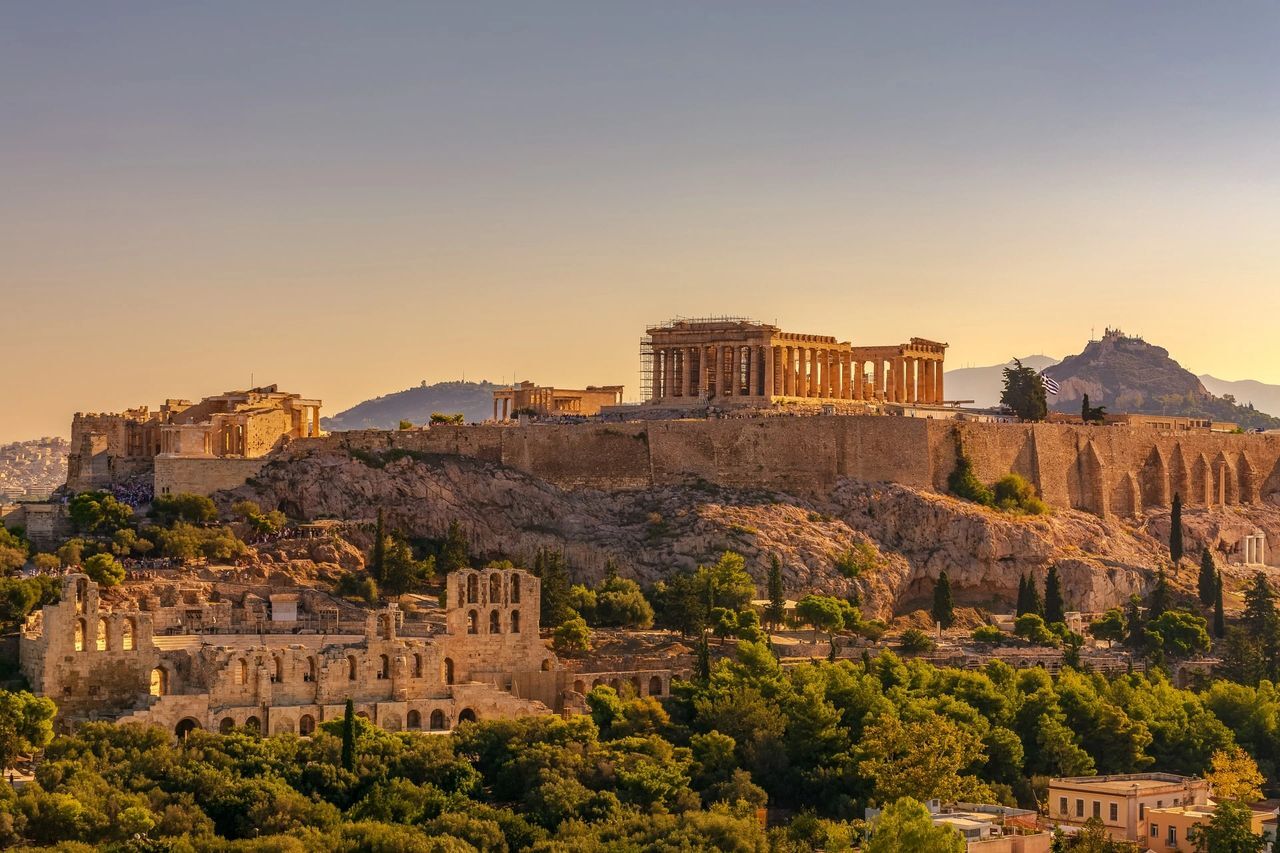 More than 35% of Greece's population lives in Athens
Greece is home to one of the world's oldest capital cities, dating back more than 3,000 years. Athen's is also Greece's most populated city as more than 35% of the country's population lives there. On the other hand, Thessaloniki, the second-largest city in Greece, has about half the number of inhabitants as Athens.
So, while Greek islands are a must-see, we recommend time for Athens too! In Athens, you can appreciate not only profound ancient history and historical sites, but you can also catch a glimpse of Greek city culture. Sit in trendy cafes and watch the local life, wander around sun-drenched plazas, and discover shopping neighborhoods like Plaka.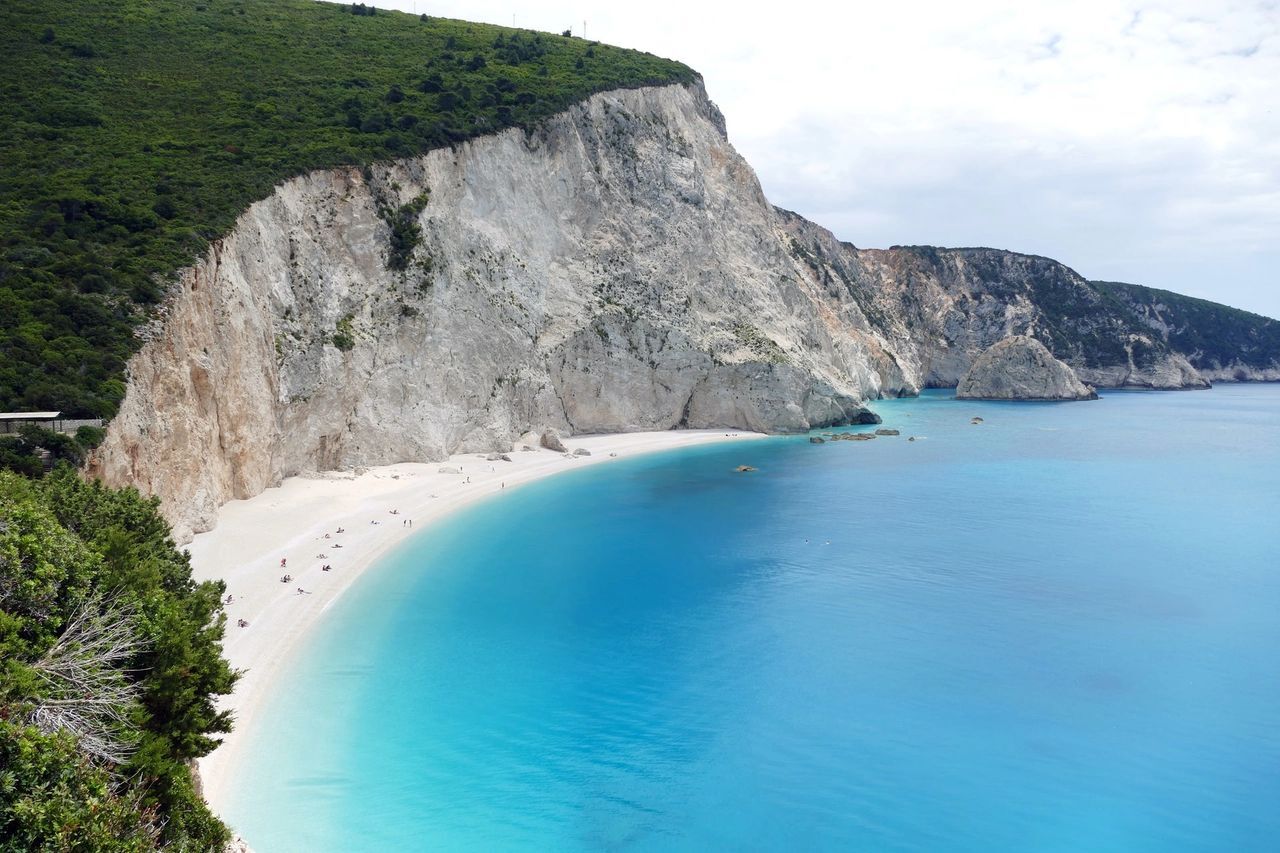 Greek islands are not tropical
This is one of the most common misconceptions about Greece. While the country has more than 1,000 islands, they are not tropical. So, if you visit Greece, don't get your hopes up for Caribbean-style weather, endless palm trees, and tropical beach huts. You won't likely find them, though there are two palm trees native to Greece. Rather, many islands are very green and hilly with white-washed buildings, open-air buildings, and quaint windmills.
As for Greek beaches, they also aren't the Caribbean-style beaches you might be expecting. Many of the beaches are pebbled or with less fine sand. But don't let that deter you from visiting! Greece's water is gorgeous and is ideal for swimming and sailing. You can still easily spend full days out by the sea, sunbathing, swimming, and enjoying the Greek sun.
If you're looking for pristine, sandy beaches in Greece, you can still find them! Check out beaches like Balos or Aspri Limni on Crete, Mylopotas Beach on Ios, or Myrtos Beach on Kefalonia Island — but those are just a few favorites!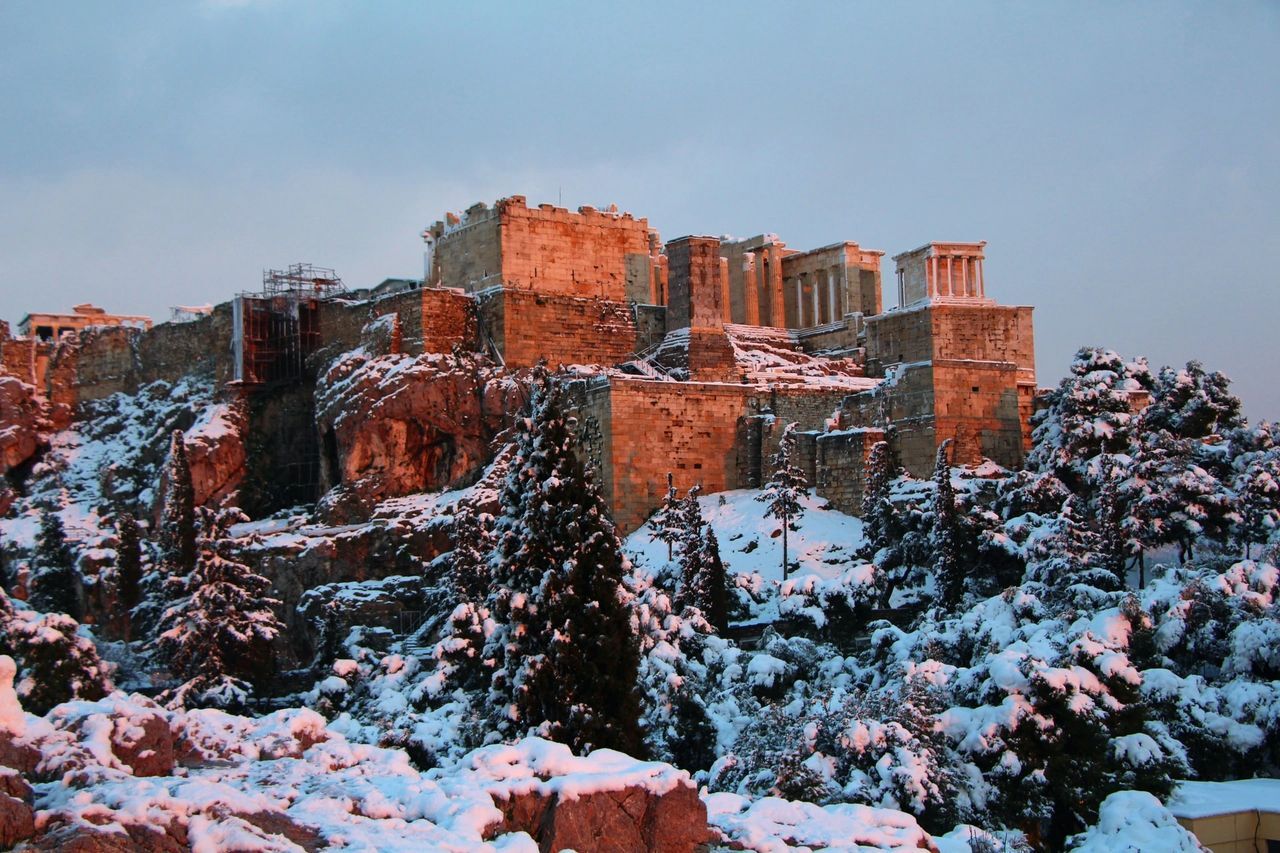 Greece can get cold
While its Meditteranean climate keeps the winters mild, it can still get quite cold, especially with the sea breeze. So, if you visit Greece in winter, the weather will still be enjoyable, but it won't necessarily be beach weather.
In Athens, for example, the average temperature in January is 50 degrees Fahrenheit and December is the rainiest month with an average of 53 degrees.
Santorini, one of the most popular islands in Greece, has a similar temperature with January's average hovering around 52 degrees. Plus, the wind and humidity make the chill factor stronger.
On the other hand, Greek summers are very hot and dry, making exploring cities like Athens a bit more difficult. The best time to visit Athens is during the shoulder season, especially if you can't handle temperatures in the 90s.
Greek Islands will be kinder with more wind and easier access to the water. In Santorini, for example, the temperature will hover in the 80s in July and August.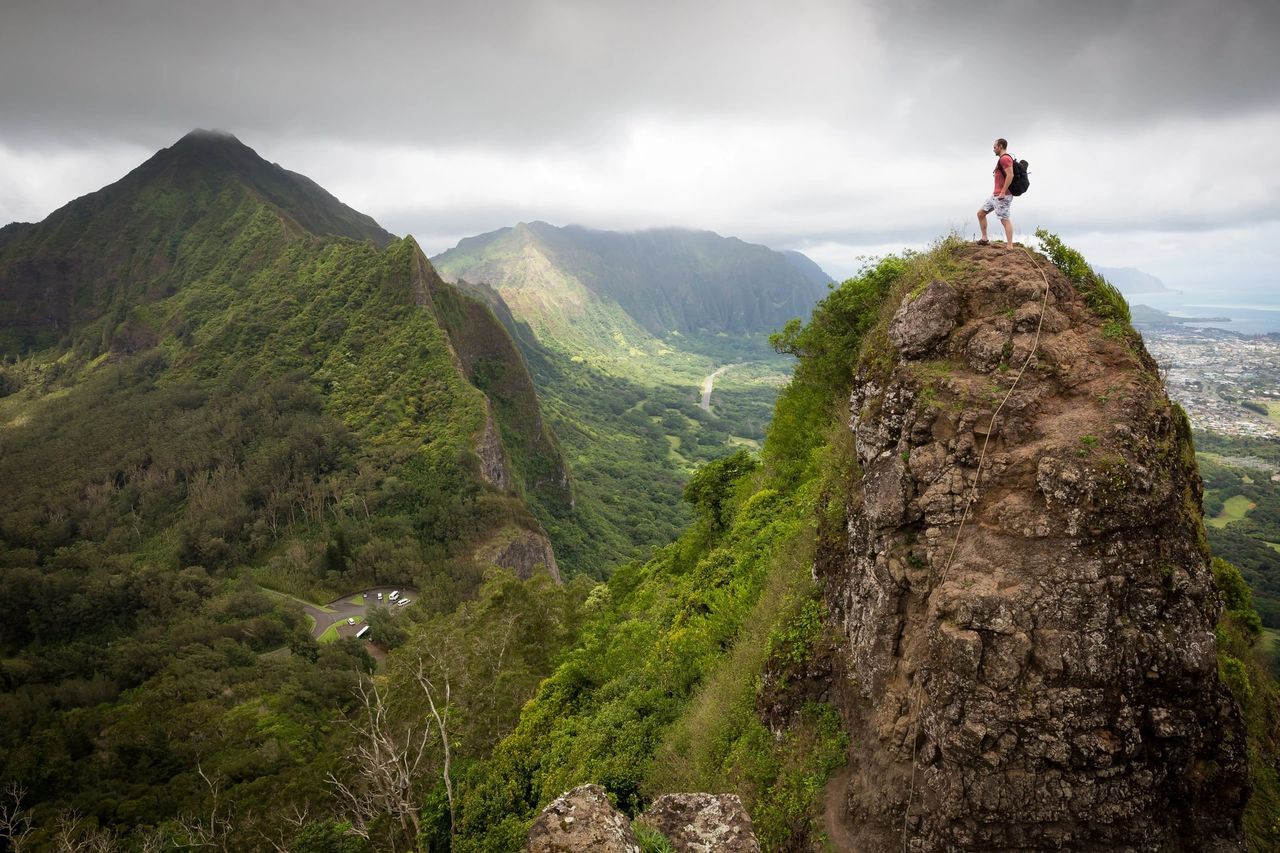 It's a great destination for hiking in Europe
A lot of people don't realize the amount of nature available to you when you visit Greece. Whether you're on the islands or the mainland, Greece is an incredible destination for hiking and enjoying the outdoors.
Explore islands like Andros with their vibrant green valleys, gorgeous rivers, fantastic beaches, and hidden pathways. Back on the mainland, breathtaking and fairytale-like places such as Kalambaka and Meteora offer access to incredibly diverse landscapes and scenic hiking trails. Greece isn't just islands and ancient architecture.
You can discover natural wonders like the turquoise-colored Melissani Lake Cave (which you can kayak through!) on the island of Kefalonia or hike to scenic waterfalls like the Polylimnio Waterfalls located near Kalamata.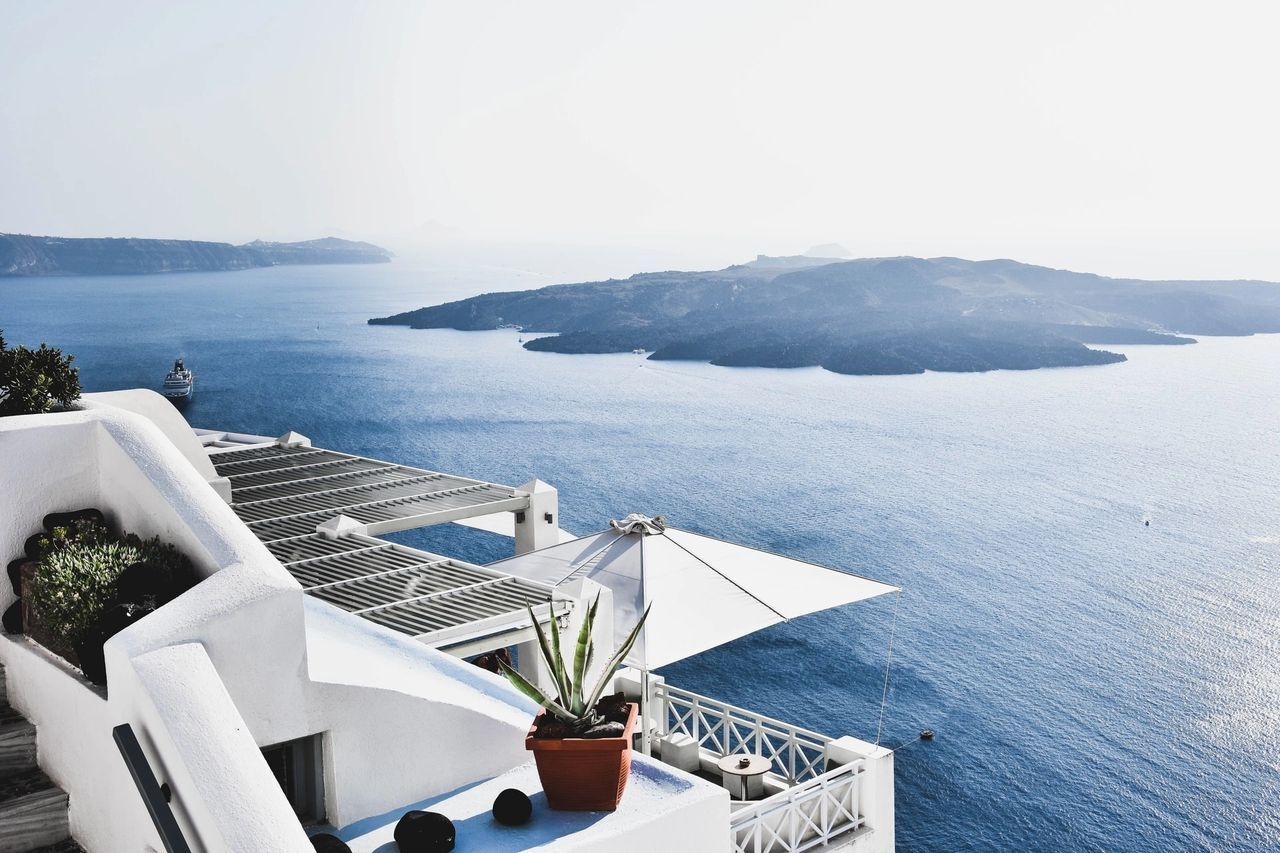 The food in Greece is very diverse
It's not all Gyros and Greek salads! When you visit Greece, you'll find a variety of tasty cuisine and unique dishes from around the world. You'll find crepes, pasta, sushi, hamburgers, and more — whether you're on the mainland or not.
Of course, if you do want to chow down on Greek cuisine, you're in the homeland, and you'll find an abundance of it. Try delicious dishes like moussaka or fava, a purée dish famous on the island of Santorini. Don't forget to save room for desserts like baklava!
Also, we recommend spending time trying Greek coffee and embracing the coffee and cafe culture. Coffee, like in many countries, is a huge aspect of life in Greece.
Those are some of the most common misconceptions about Greece! So, how about you book a trip and discover more about this delightful country? Contact us today to get started planning your Greek getaway.