Portugal is one of those captivating southern European countries that set your senses on fire from all directions. Gorgeous natural beaches, colorful cityscapes, and deliciously aromatic foods are just a few of those things. Portuguese food has the Mediterranean flair we love, with its own unique twists. Typical food in Portugal uses local ingredients like olives, tomatoes, herbs, and seafood to make some absolutely mouthwatering dishes. Here are 5 things you must taste in Portugal!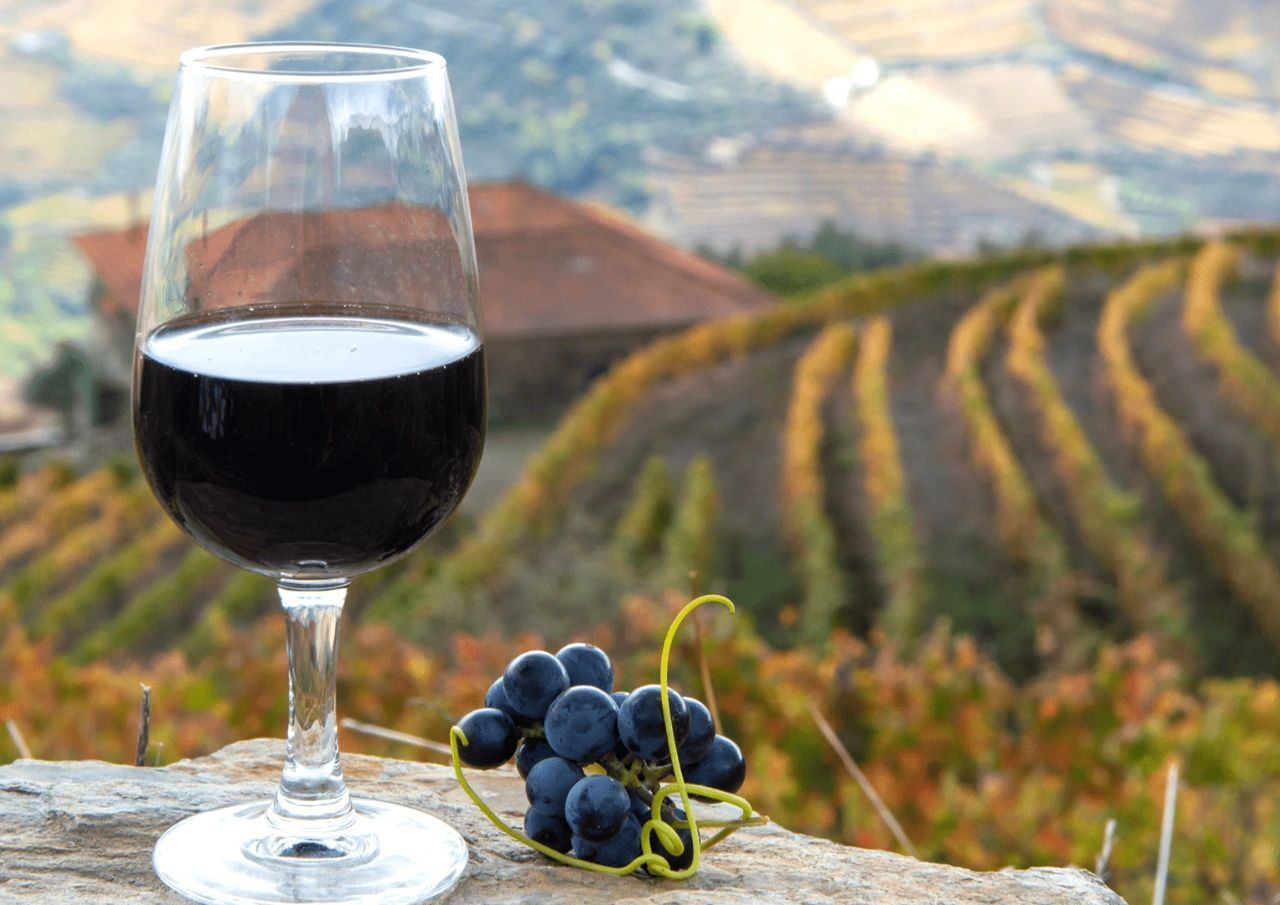 Port wine
Produced in the green hills of the Douro Valley, Port wine is a staple drink in the north of Portugal. This dessert wine is authentic to the country, and while some countries like South Africa produce a version of Port wine, only Portugal can use the label "Porto" on its bottles.
Port wine is a blend of several grapes at port-producing vineyards called Quintas. Unlike traditional wine, which undergoes full fermentation, Port is a fortified wine. So, brandy is added to the process, reserving more of the grape's sweetness. That's why Port has its distinctively sweet taste.
If you visit Porto on a trip to Portugal, you can easily visit a bar or local winery and enjoy a sampling of wine. However, we recommend visiting Quintas for a tour and tasting experience with an expert sommelier. You'll be surrounded by the gorgeous terrain of the Portuguese countryside and the winding Douro River combined with the sweet aroma of Port wine.
For example, take a tour of the lovely Quinta do Bomfim and do a wine tasting on their scenic estate, which has been in the family for five generations. Its vineyard tour boasts incredible views and there are three vineyard walks to choose from, and it includes a tour of the estate's museum and a background on the region's history.
Pastel de nata 
Probably the most famous Portuguese dish, pastel de nata is a sweet and decadent egg tart dessert. With its simple but scrumptious ingredients, it's easily one of the best foods to try in Portugal. They are traditionally small and round and can be topped with powdered sugar or cinnamon – as you wish!
You can find pastel de nata all over the country, but the best is said to come from the beautiful bakery of Pastéis de Belém in Lisbon. So, if you are craving dessert during your trip to Lisbon, pop over to this famous bakery and indulge!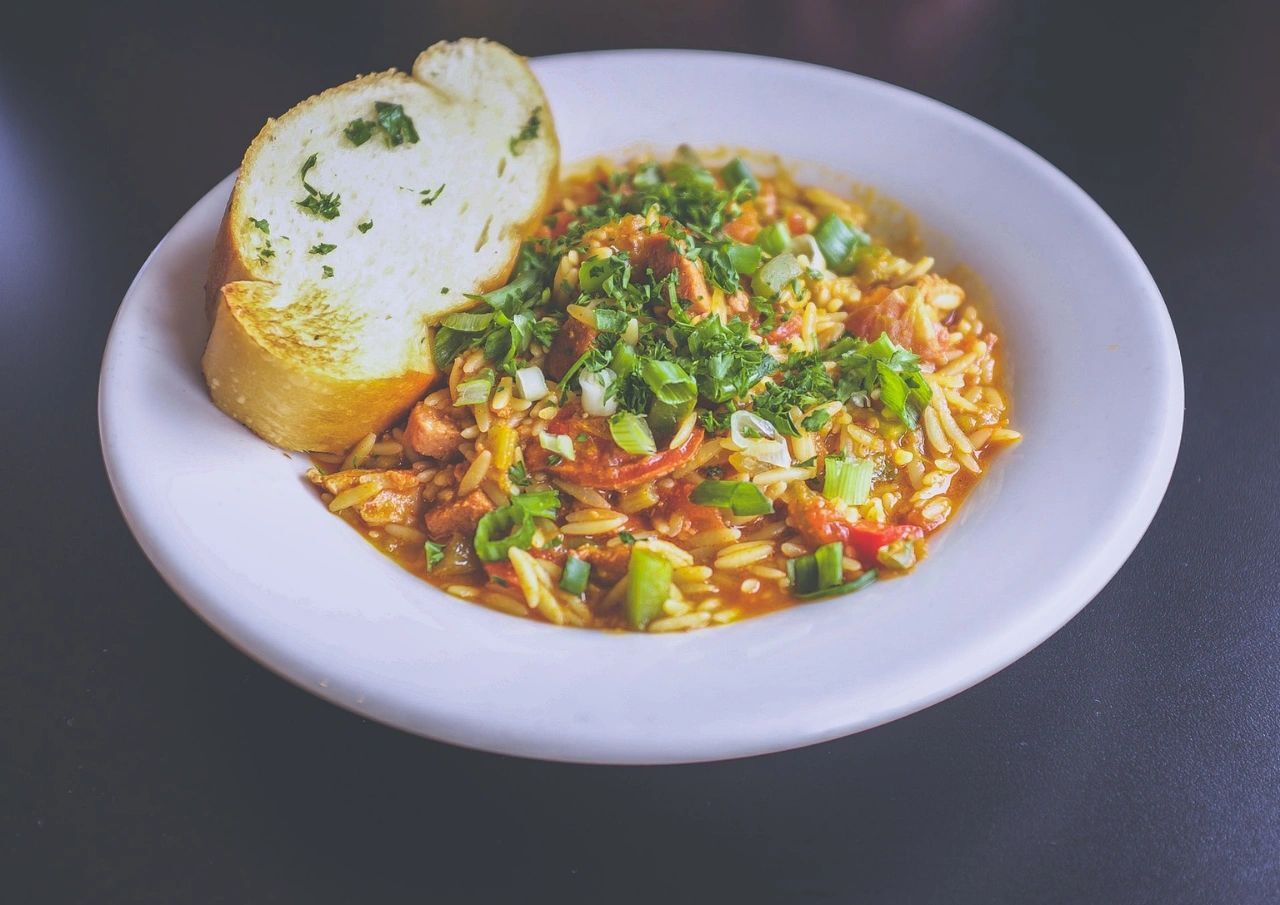 Arroz de marisco
Italy has risotto, Spain has paella, and Portugal has arroz de marisco. Portuguese rice dishes are some of the best ways to indulge in the country's abundance of fish and seafood. For arroz de marisco (seafood rice), imagine a slightly soupier risotto and then load it with fresh Atlantic seafood, usually a variety of shellfish, plus peppers, tomatoes, and fresh herbs.
This must-taste dish in Portugal is so loved that it was also selected as one of the 7 wonders of Portuguese gastronomy. Arroz de marisco is popular around the Praia de Vieira de Leiria, but some of the best versions – and arguably the best seafood – are said to be in southern Portugal's Algarve region.
Bonus! Another popular rice dish in Portugal is arroz de pato (duck rice). It looks very similar to risotto, fried rice, or paella, but cooked in a rich broth with garlic, wine, onions, carrots, and duck.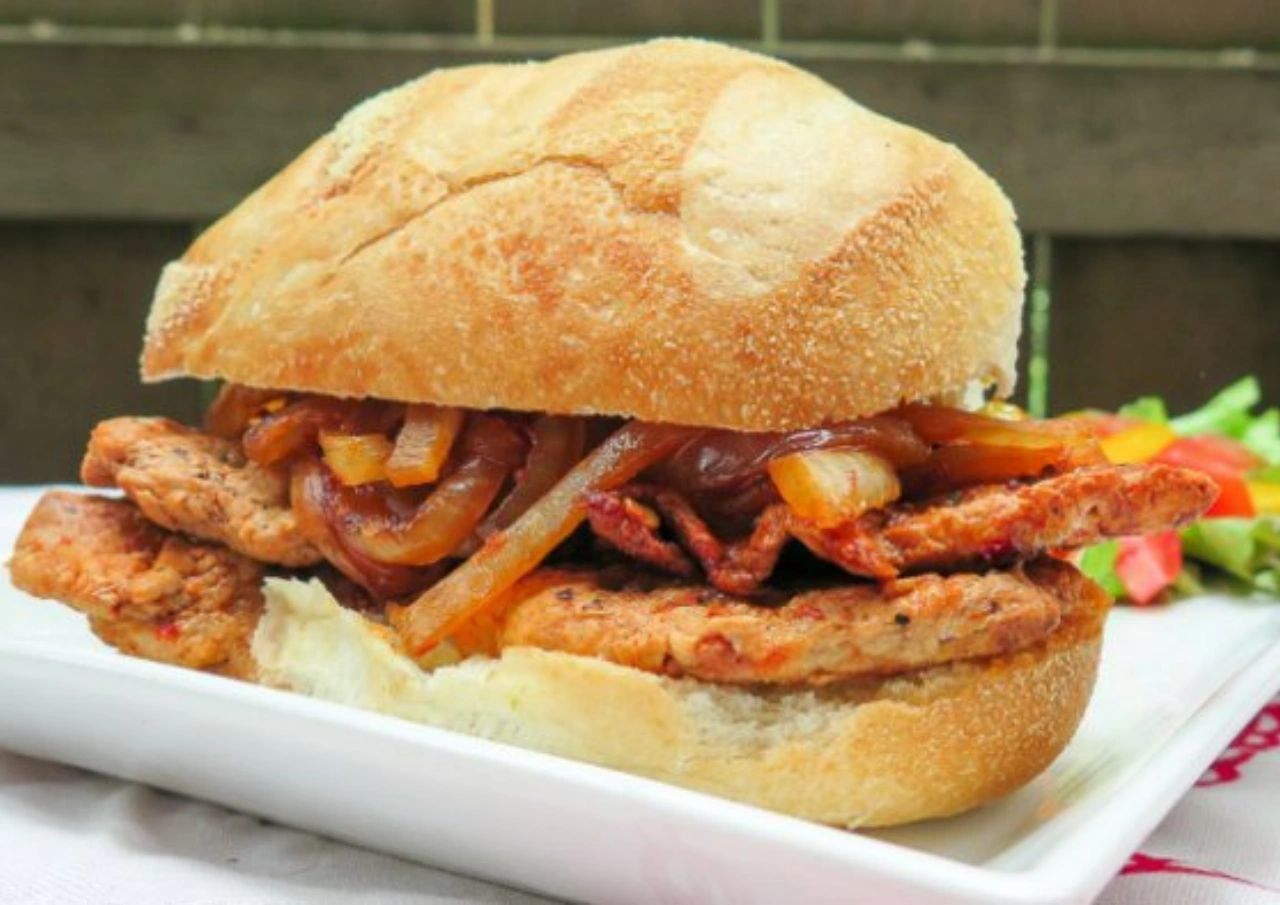 Bifanas
Bifanas are Portugal's favorite sandwich! So, if you're looking for something quick and casual on your next trip to Portugal, this is it. These tasty sandwiches have marinated pork nestled between a crusty bread roll. However, the key to making this dish so famous is how it's marinated using paprika, garlic, and white wine.
What we love about these Portuguese sandwiches is how tasty, convenient, and cheap they are! They'll be found in your cafés and snack bars and can be as cheap as €1.50!
You'll easily see these bifanas when you visit Lisbon, the Algarve, or even small coastal villages! Bifanas are a national hit, and that's why they are one of the best foods to try in Portugal.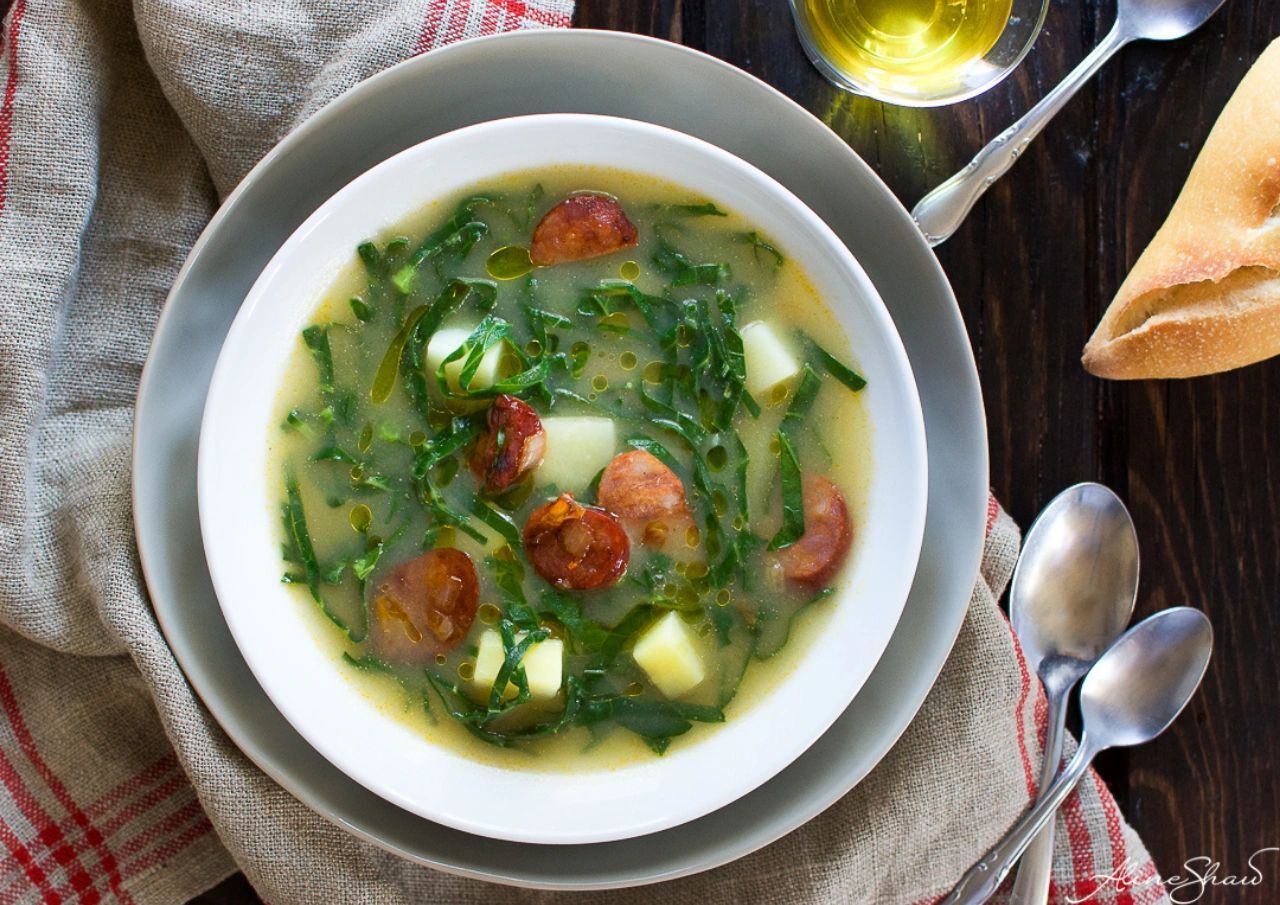 Caldo Verde
Simple, healthy, and comforting are three ways to describe this warm Portuguese soup. The broth is made from potatoes and garlic, kale or collard greens, salt and oil, and slices of smoked pork sausages are added, then served with crusty bread.
As it is regarded as a healthy and life-giving soup, Caldo Verde is quite a symbol of Portuguese heritage. While it originates from the north, it is popular throughout the country and has been a staple celebratory dish. It's even a tradition to have a bowl of Caldo Verde on New Year's Eve!
—
Planning a trip to Portugal? We're here to help! Book a free consultation with one of our expert travel advisors today. We can help you have a wonderfully immersive experience, and save you time and money along the way.