French Polynesia is made of 121 islands, stretching across the South Pacific in beautiful, exotic archipelagos. Famous for island paradises like Bora Bora and Tahiti and the equally beautiful but more laid back Mo'orea and Taha'a, French Polynesia is home to a diverse collection of uninhabited and populated islands. The islands feature everything from volcanic black sand beaches to stunning pearl producers to vibrant jungles to beautiful coral reefs.
No trip to French Polynesia is complete without island-hopping across clear blue waters to experience everything this beautiful country has to offer.
How to Get to French Polynesia
Most international flights to French Polynesia arrive at Faa'a International Airport (PPT). Also known as Tahiti International Airport, the airport is conveniently located on the island of Tahiti, a few miles outside Papeete, the capital of French Polynesia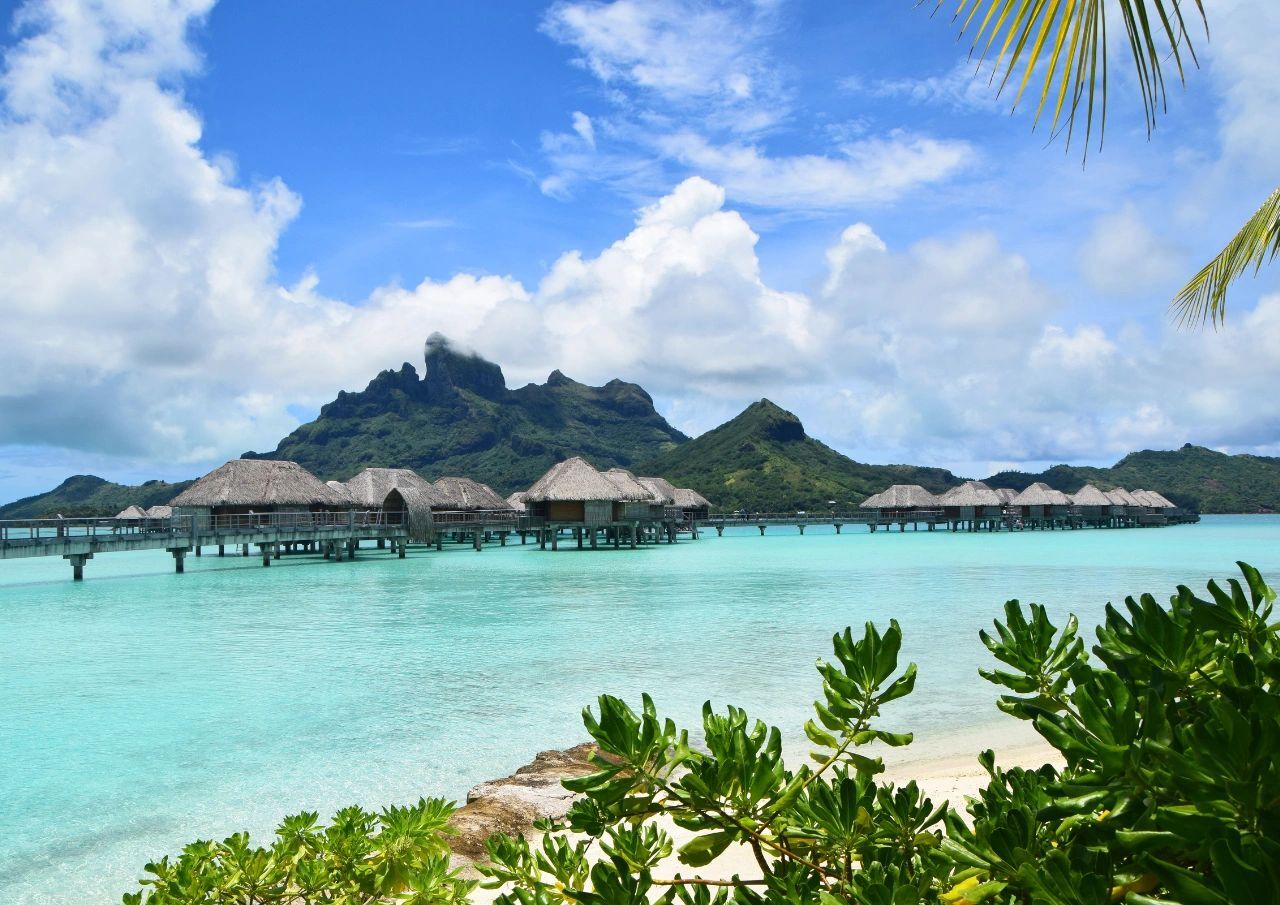 Getting Around French Polynesia
Tahiti is the largest island in French Polynesia and the perfect jumping off point to start island hopping. Short domestic flights leaving out of Tahiti International Airport will take you directly to the many smaller airports around the country, including Bora Bora airport. For a more scenic trip around the islands, ferries, charter boats and even seaplanes will take you across the crystal blue waters of the archipelagos from island to island. The most popular way to island hop is by flight, but some of the more remote islands can only be accessed by boat, so keep that in mind as you plan your trip.
Once you've arrived by boat or plane, the larger islands will have public transportation like buses, as well as rental cars and motorcycles to get around. You may not even need transportation, however as you can get most places on the smaller islands by just walking or taking the scenic route by renting a kayak to explore the bays and beaches.
When to Visit French Polynesia 
The best time to visit French Polynesia is during the dry season, which runs from May to October. During this time, the weather is generally warm and pleasant, with plenty of sunshine and lower humidity levels. The water is also clearer and calmer in the dry season, making it ideal for water activities like diving and snorkeling.
The months of July and August are the busiest times on the islands, as this is when many tourists flock to the area. However, even during the peak season, French Polynesia's islands remain relatively uncrowded and offer a peaceful and tranquil setting. If you're looking to avoid the crowds, consider traveling during the shoulder seasons, which are April to May and September to November.
It's worth noting that French Polynesia is a year-round destination, and even during the wet season (November to April), you can still enjoy warm temperatures and plenty of sunshine. However, there is a higher chance of rain and tropical storms during this time, so it's important to plan accordingly.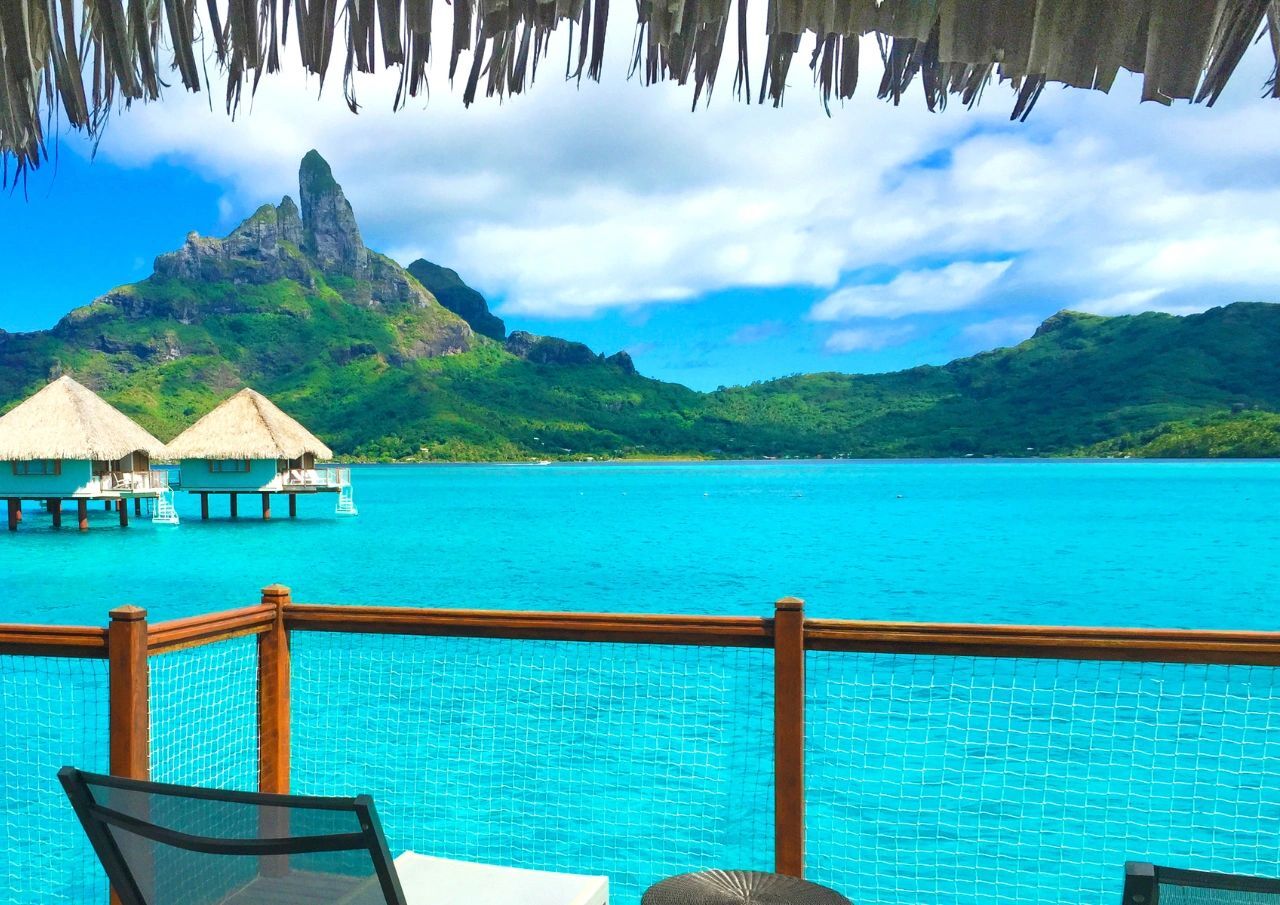 1. Tahiti
The gateway to French Polynesia, Tahiti is known for its lush, mountainous interior and volcanic black sand beaches. Stay in Tahiti to explore the island's rich cultural heritage with museums like the Museum of Tahiti and a museum dedicated to French painter Paul Gauguin, who spent much of his life in French Polynesia. You can also catch cultural festivals such as the Heiva festival, which takes place each July.
This island is famous for Tahitian pearls, which are farmed in the warm Polynesian waters and sold in the markets in Papeete. For an extra special souvenir, you can dive for your own pearls at one of the local farms before heading home.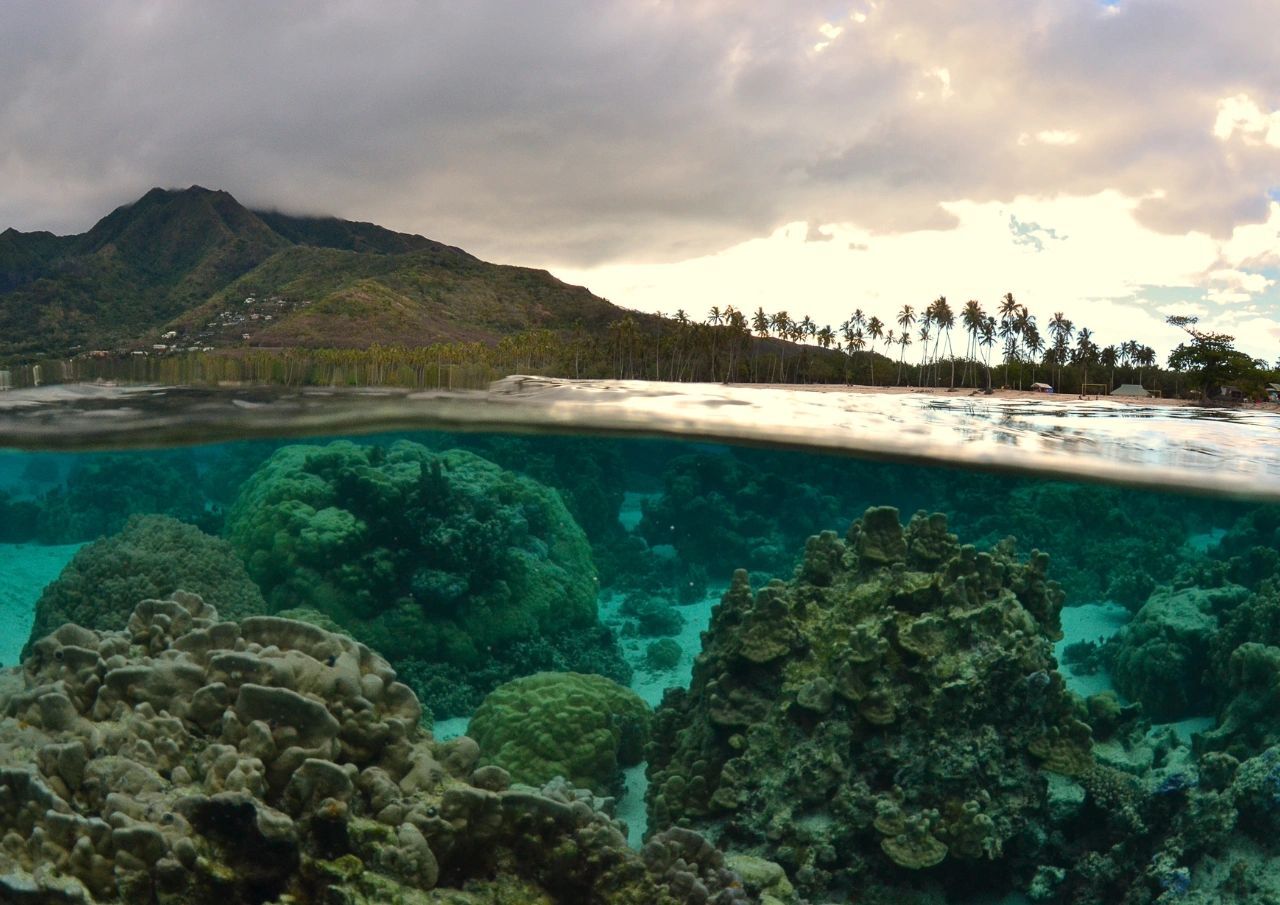 2. Bora Bora
Overwater bungalows, crystal blue waters, and incredible coral reefs, Bora Bora is the quintessential island paradise. The protected lagoon of Bora Bora creates a rich environment for snorkeling, swimming, and stand up paddle boarding along the white sand beaches. Bora Bora is home to beautiful resorts, luxurious spas, and upscale restaurants including an underwater restaurant where you can dine with fish and sharks.
When visiting Bora Bora, be sure to visit Mount Otemanu, a dormant volcano that offers breathtaking views of the surrounding area. You can hike up the mountain, or take a 4×4 tour through the jungle to the top.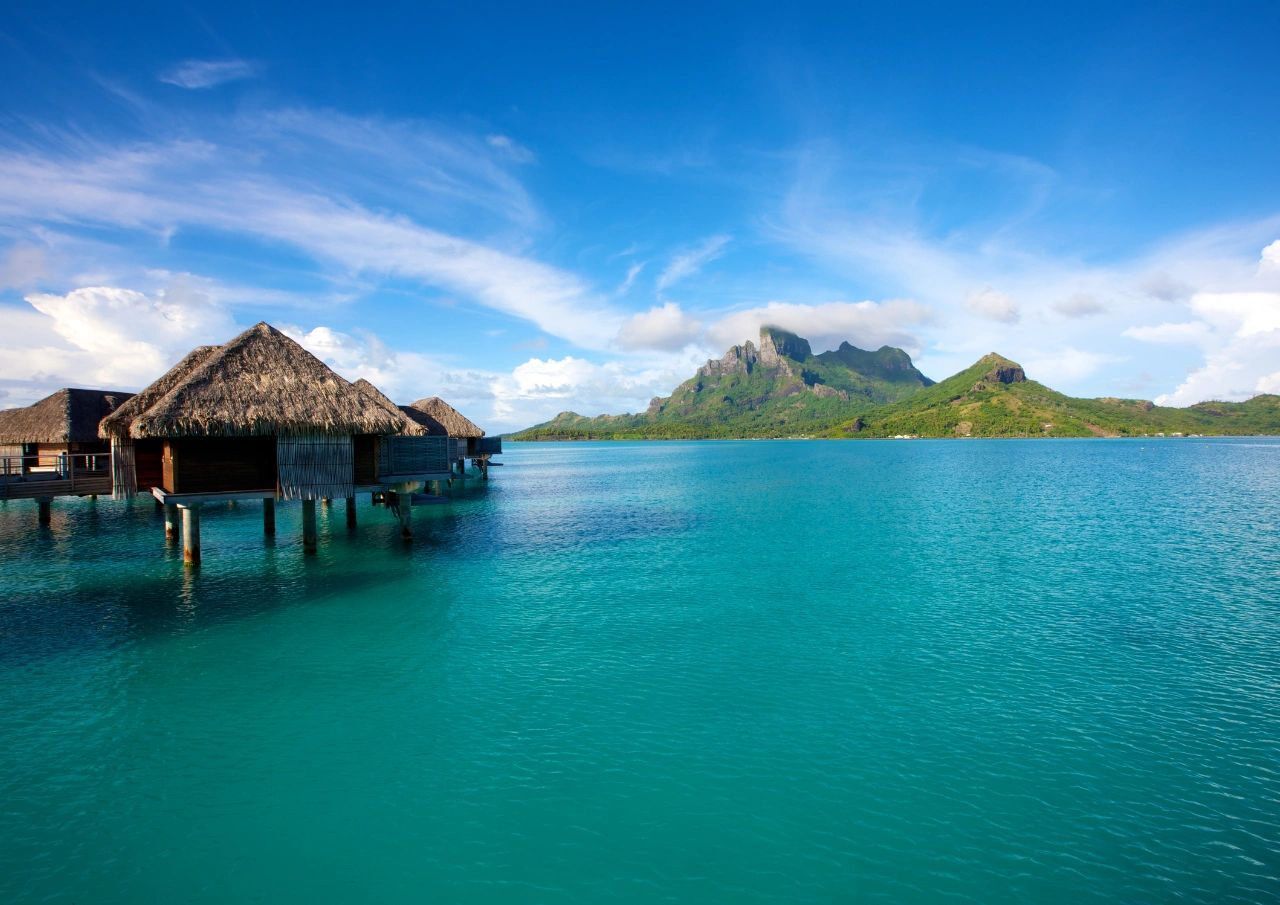 3. Moorea
Moorea is just a short ferry ride from Tahiti and is known for its lush, tropical vegetation and stunning views of the surrounding lagoon. The island is known for outdoor activities, including hiking, snorkeling, and kayaking. Tahiti's laid back little sister, Mo'orea is the perfect place to relax, try the local cuisine, and get to know the island culture.
Spend your time in Mo'orea exploring the local beaches. Ta'ahiamanu Beach is the most popular public beach, lined with casual beach restaurants for an afternoon snack of poisson cru (Tahitian ceviche). Also, be sure to catch the sunset from the aptly named Sunset Beach, where you can sip a cocktail and watch the beautiful Polynesian sun slowly sink below crystal clear blue waters.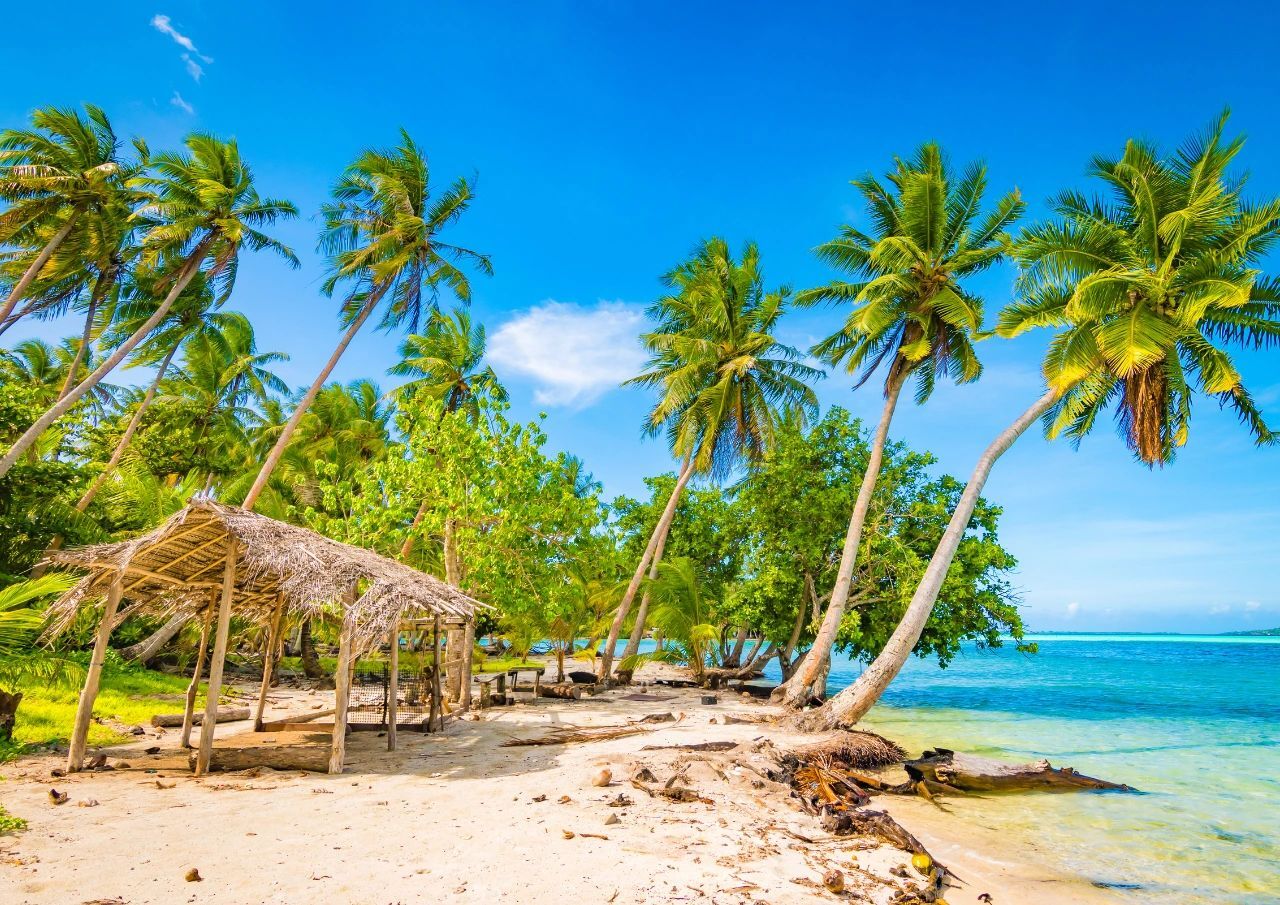 4. Taha'a
Taha'a is a lesser-known island in French Polynesia, but is no less stunning than its more famous counterparts. The island is known for its vanilla plantations, which visitors can tour to learn about the process of growing and harvesting vanilla. Taha'a is also home to some of the region's best snorkeling and diving spots, including the island's Coral Garden featuring some of the most diverse and colorful coral reefs in French Polynesia.
More remote than Bora Bora or Mo'orea, Taha'a is a peaceful, secluded getaway. The best way to get to Taha'a from other islands is a short plane flight to nearby Raiatea (RFP), then a ferry or water taxi to Taha'a. If you're staying on Taha'a, most hotels will pick you up from RFP by hotel ferry.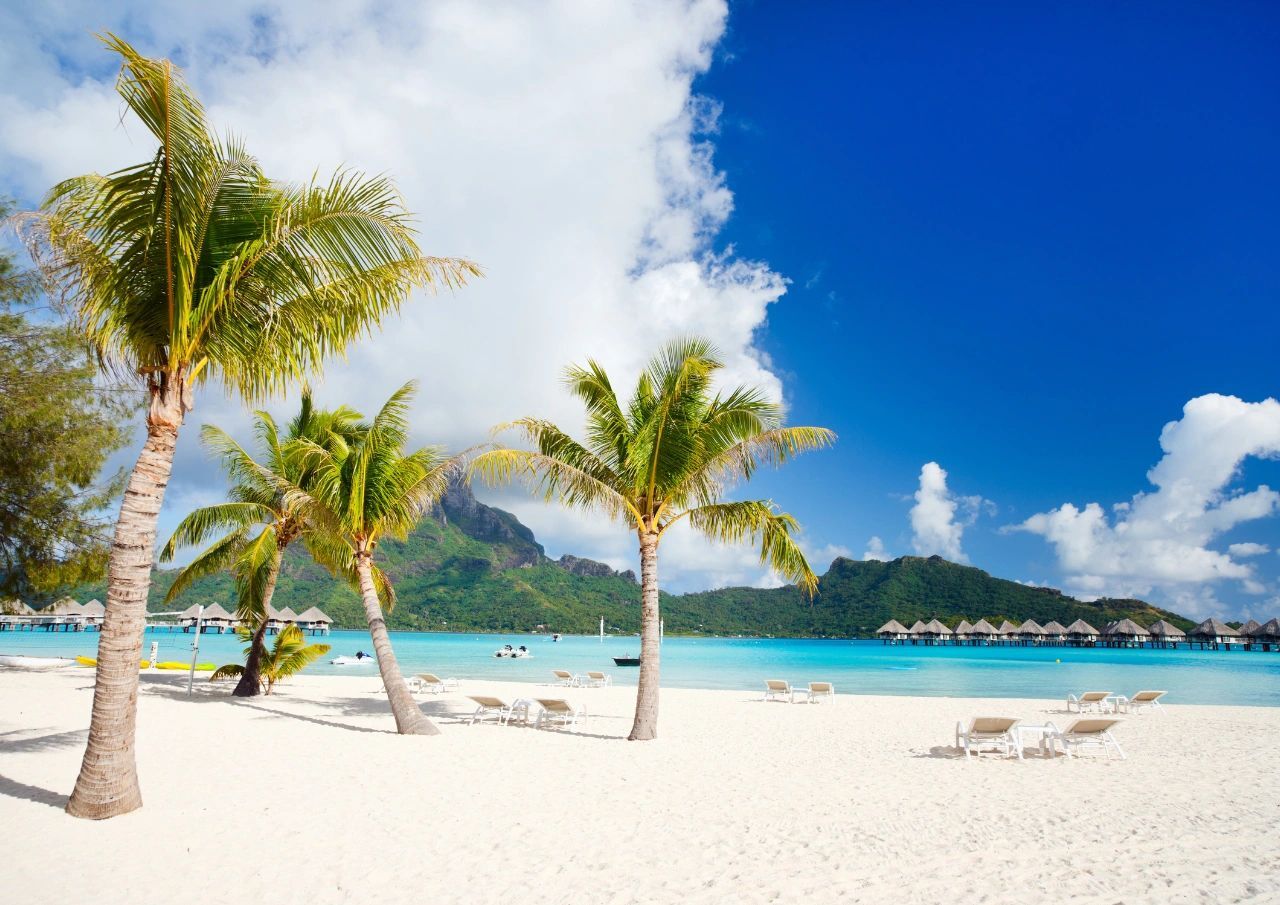 French Polynesia is a diverse island paradise that offers something for everyone. Whether you're looking for adventure, relaxation, or cultural experiences, the islands of Tahiti, Bora Bora, Moorea, and Taha'a have it all. With their stunning natural beauty and welcoming locals, these islands are sure to leave a lasting impression on any traveler.
—
You can piece together the perfect itinerary for your French Polynesia journey – and we can help!  Contact us today!