Alaska takes its name from an Aleut word meaning "Great Land", a title befitting such a vast territory. It is remarkable in countless ways, not least as one of the last great, unspoiled wilderness areas of our planet. It is also home to indigenous peoples who thrive there for thousands of years, in a harsh environment and climate, and whose rich cultures were intimately connected to the ocean.
When the first outsiders arrived in 1741, in the form of a Russian expedition led by Danish explorer Vitus Bering, they arrived by sea. And to this day, boat trips are one of the best ways to discover Alaska's beautiful and historical ports. Each one is nestled in a unique location, offering activities and experiences specific to their locality. From outdoor adventures and whale spotting, to fishing and watching grizzlies in their natural habitat, mother nature holds centre stage here. But visitors can also discover the traditional lifestyle of native Alaskans, and the culture of Alaska today, with its Russian heritage and the influences of Europe and the US, to which it now belongs as the 49th state.
From Vancouver with love
If you'd love to go on an Alaska cruise, you'll generally board ship in Vancouver. The route northward via the inside passage makes stops along Alaska's panhandle. Commonly, boats will call at Ketchikan, with its idyllic waterways and colorful totem poles. Next could be Sitka, the most Russian of Alaska's towns. Cruises will continue to Juneau, Alaska's state capital, rich in wildlife both on land and in sea, and with cosmopolitan urban entertainment too. The next stop might be Haines, often nicknamed the adventure capital of Alaska, before Skagway, home to the Yukon railroad, the "Scenic Railway of the World".
Ships that cross the Gulf of Alaska will push on the extra 800 or so miles to Whittier, through the icy but stunning Glacier Bay National Park, then past the glistening, glassy blue Hubbard glacier. Whittier is a modest but pleasant and increasingly popular tourist destination, with a pretty boat harbor, and is surrounded by landscapes perfect for nature excursions.
Cruises offer the luxury of sitting back comfortably while you enjoy fantastic and slowly changing views, as you travel north. They also provide the ease of connecting effortlessly from one stop to the next and the joy of being on the vast open sea. And they are an ideal opportunity to get a good overview of Alaska's quaint and varied port towns. However, visitors with more specific goals – such as salmon fishing or whale watching – might consider more bespoke travel arrangements. Also, all locations are serviced by small planes, which allow direct access to them.
Whatever travel plan you choose, let's take a look at the ports not to miss!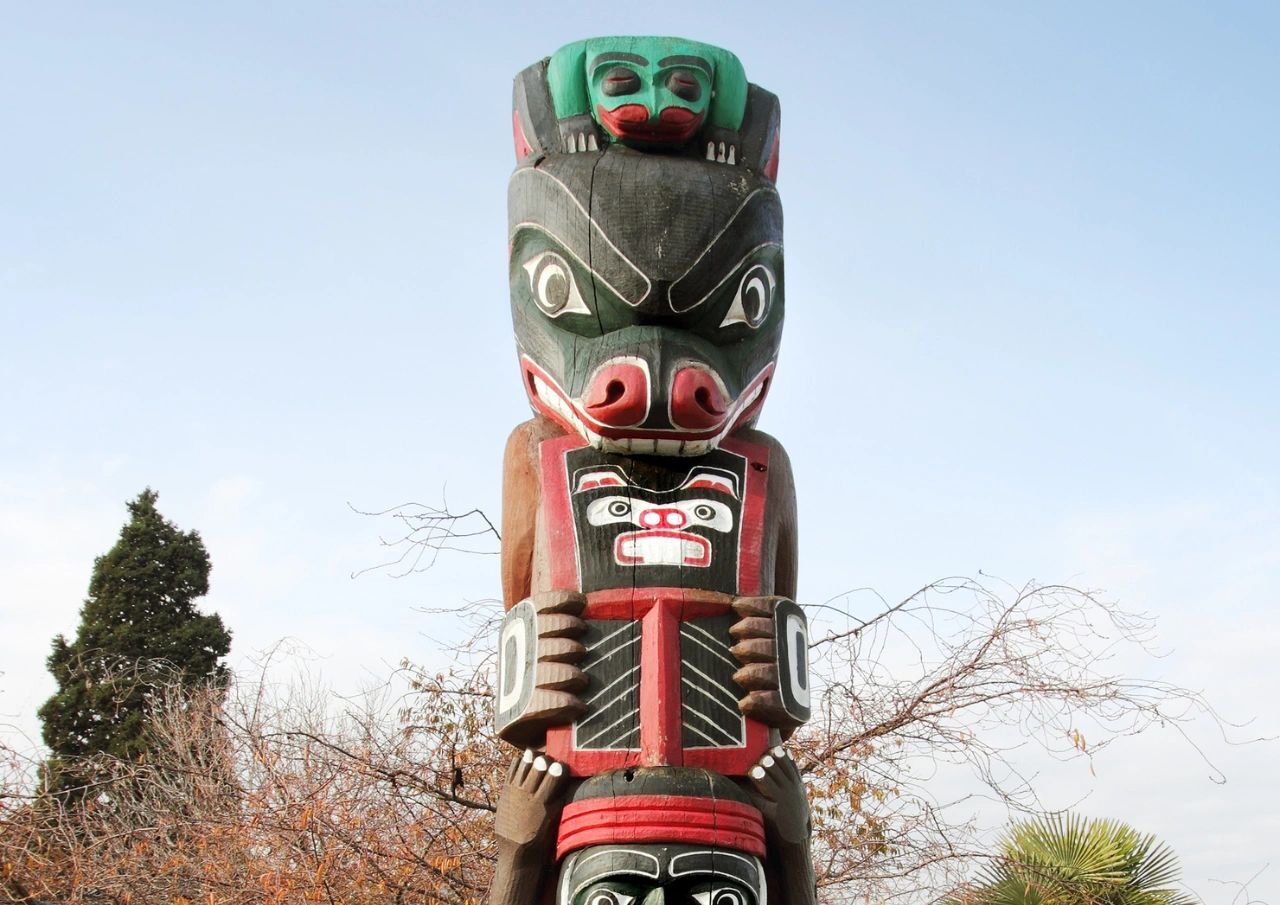 Ketchikan
Ketchikan is a lovely stop for both cruise passengers and independent travelers alike. A great way to begin exploring is on foot. Stroll around the town, and take your time on Creek Street, with its brightly colored, restored historic buildings. In Potlach Totem Park, you'll see totem poles both ancient and more recent, and walk among settings that show how the native people once lived here. For experienced hikers thirsting for immersion in nature, the strenuous Deer Mountain Trail will take you high above the town, with unrivaled panoramic views. The waters around Ketchikan are home to magnificent salmon, so fishing enthusiasts can be sure of a rewarding catch. If you love being on the water, but without a fishing rod, try a sea kayaking trip in gentle waters. And if you're lucky, at any moment you might spot bears, wolves, bald eagles, or other wild animals and birds.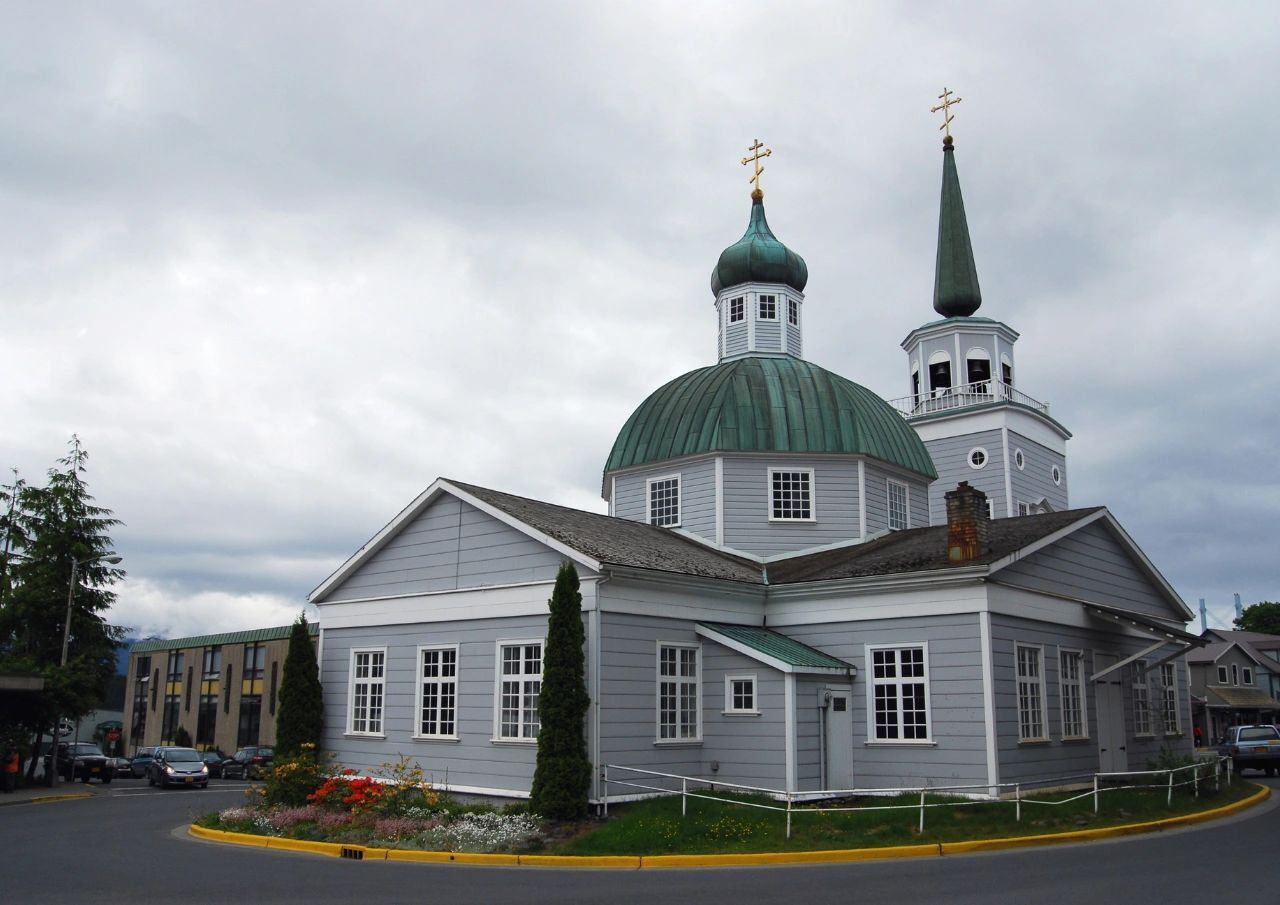 Sitka
If you're looking to immerse yourself in Alaskan history, and see one of the most unique little towns on the coast, then Sitka is for you. Surrounded by stunning national parks, Sitka belonged to Russia until 1867, and boasts a magnificent Orthodox cathedral with an onion dome. Russian possession came at the cost of victory over the indigenous Tingit people, so a history lesson at the Sitka National Historical Museum and Totem Park is a valuable introduction to the town. Breathe in great lungfuls of pure Alaska air along the leisurely two-hour Herring Cove trail hike to Beaver Lake. Keep your eyes peeled for wildlife, and expect to see friends in fur and feathers. Another way to see bears is at the Fortress of the Bear, a rescue center for these majestic animals, where you can get up close. And if you need something to read on your cruise—or just on long summer evenings—Old Harbor Books is a paradise for bookworms. Many cruise ships dock at Sitka, but the town can also be reached by ferry or plane, and is easy to explore on your own.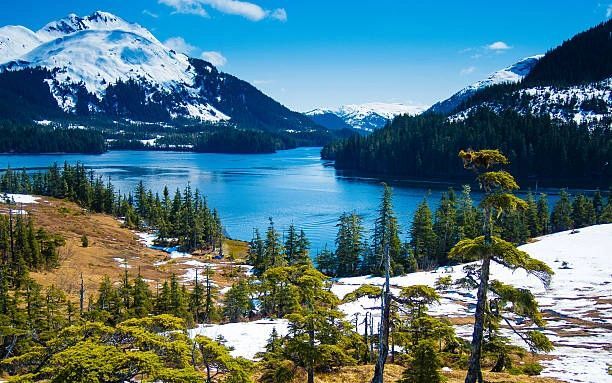 Icy Strait Point
Another frequent cruise stop just before Juneau, Icy Strait Point is literally a cruise stopover. But what a fun one! Situated just outside the village of Hoonah on Chichagof Island, it is known, among other things, for the world's largest zipline – 5495 feet in length, and dropping 1320 feet, zipliners will reach speeds of up to 65 miles per hour! And with Hoonah only two miles away, there are plenty of other typical Alaskan activities on offer. You could hop on a humpback whale tour, or see the bears on Chichagof island. For lovers of outdoor sports, there is salmon and trout fishing aplenty. And if after all this you've worked up an appetite, Hoonah has a nice selection of varied restaurants.
Juneau
Juneau is a place visitors don't forget. The vibrant state capital of Alaska, it offers most of the urban entertainment you'd find in major towns elsewhere in the country, boasting a theatre company, clubs, bars and restaurants – all of this in a stunning and unique setting. It may come as a surprise to know that Juneau is also renowned for its wildlife. It's easy to get around central Juneau on foot – stroll along the waterfront with its impressive display of boats, ships and floatplanes. Or head to the State Museum, with its impressive display of native artefacts. It's also only a 2.5 hour flight from Seattle, most cruise ships stop there, and it's serviced by ferries too – which will carry both you and your vehicle to safe harbor. Juneau is one of the best spots for whale watching – which you can do for 18 hours of full daylight during the long days of late June! The Goldbelt Mount Roberts tramway offers travelers a thrilling six-minute and 1800 feet ride to the top of Mount Roberts. From there, you'll experience unforgettable landscapes. But there's no need to climb high for these – in the Mendenhall valley lies the 13.6 mile long Mendenhall glacier, one of the finest and most accessible in North America.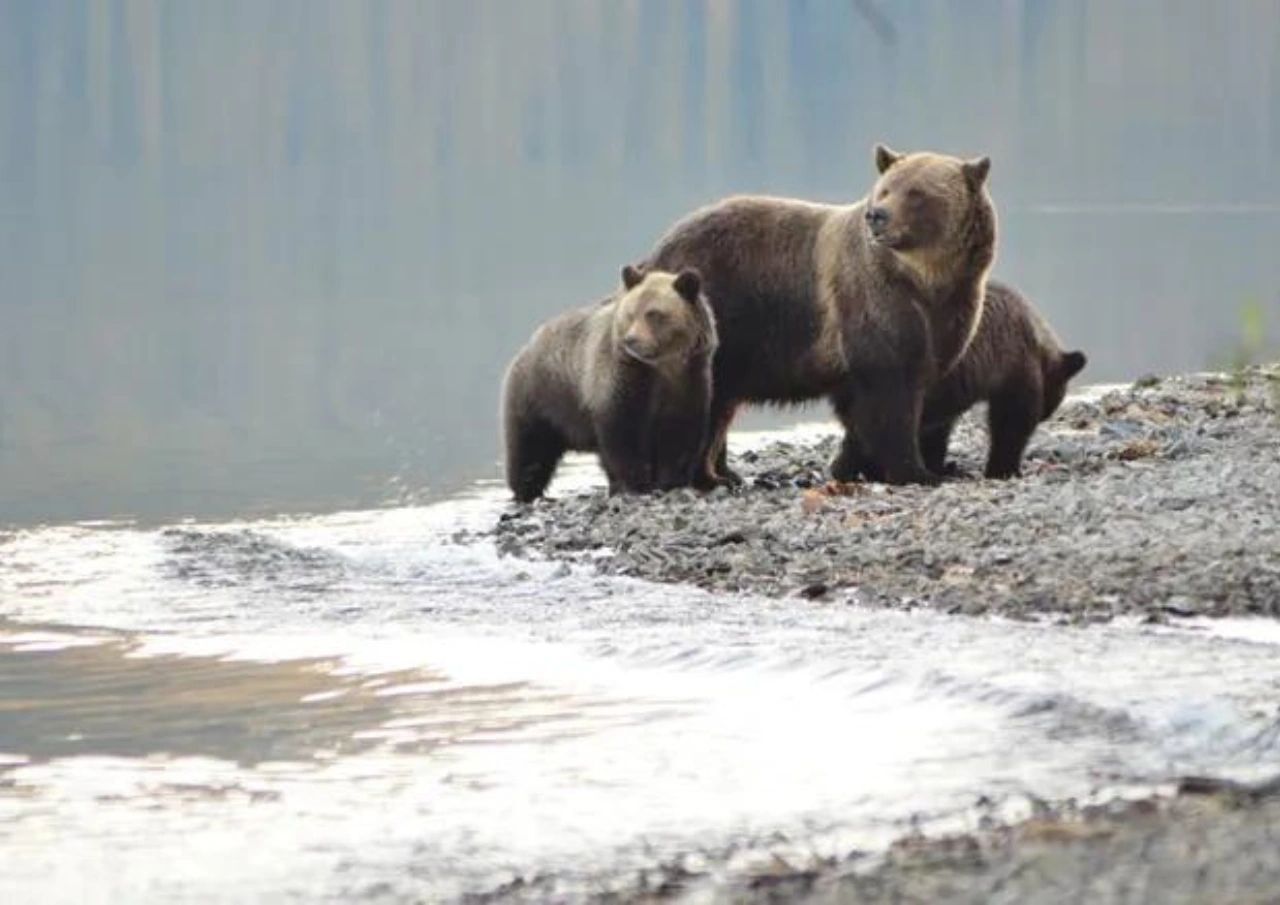 Haines
Haines is all about the great outdoors, be it wildlife and nature, sports, or adventure! Again, Haines is must stop for cruise ships, but it's also only a 4.5-hour ferry ride from Juneau, with ferries running north to Skagway too. If you only do one thing in Haines, get close to the brown and black bears that feed on salmon in the Chilkoot river, about 30 minutes from town. Guides will accompany you to the best stops, and give you tips on photography too. Next on the list has to be the renowned Chilkat bald eagle preserve, where, again, you can see these majestic birds up close, with multiple photo opportunities. And from Haines, you can join a raft trip to the preserve. If these experiences have given you a taste for photo shoots, check out the Kroschel Films wildlife center. Tours there offer more up-close opportunities—you'll see moose, wolves, grizzlies, reindeer, foxes, snowy owls, and more! For outdoor adventures, think climbing Mount Riley, kayaking on Chilkat lake, or hiking in the Chilkat Lake state park.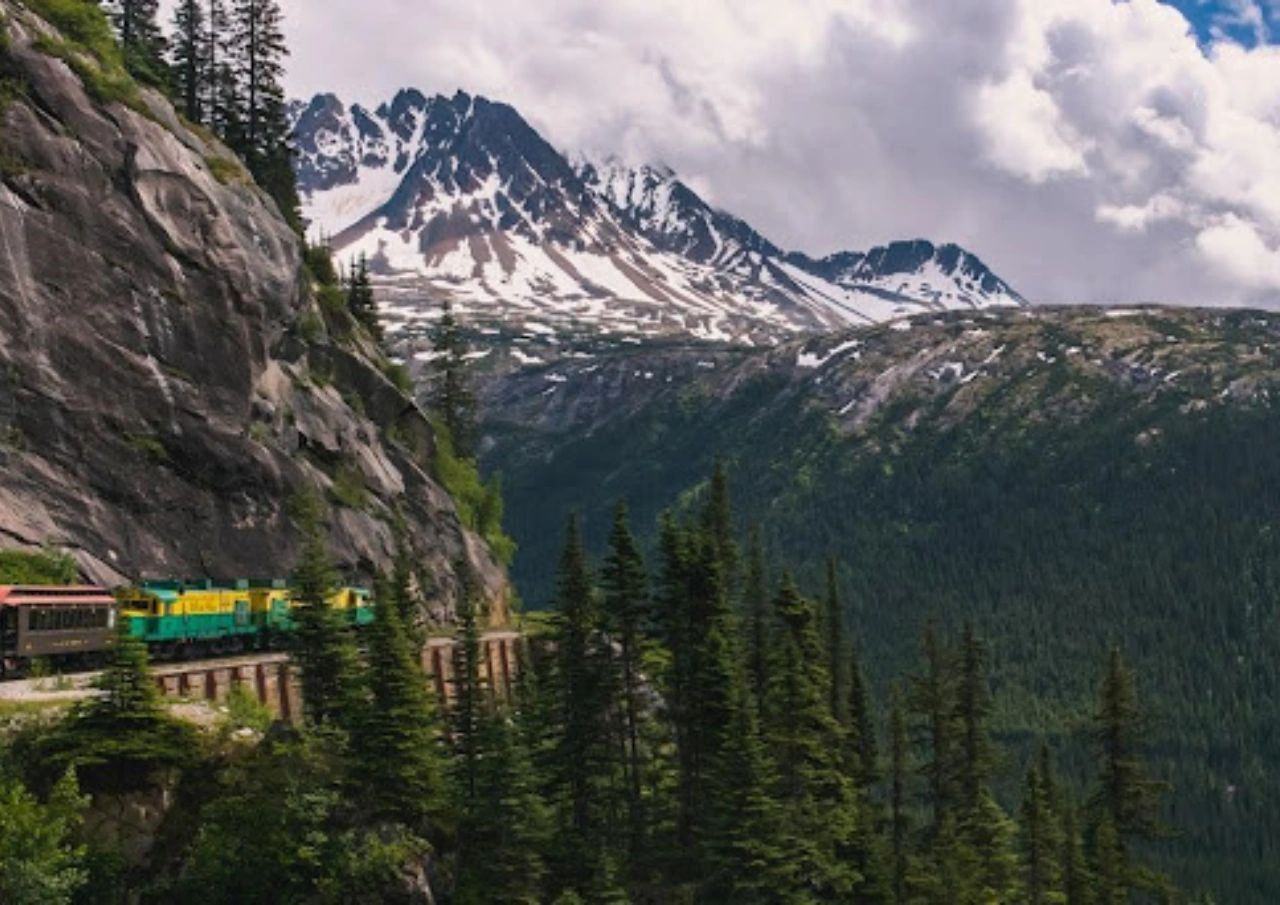 Skagway
Often the final stop for inner passage cruises, Skagway can also be reached by ferry or seaplane from Juneau. Skagway more or less came into being because expeditions in the late 1800s discovered there was gold in the Klondike. At the height of the gold rush, Skagway was the largest town in Alaska. Today, the town itself may not be the most spectacular in the state – or rather, it pales in comparison with the Yukon Railroad, dubbed "Scenic Railway of the World", that leads to it. Built against huge odds across harsh terrain at the turn of the 20th century, the railway runs from Whitehorse to Skagway. Along the way, it crosses high passes and winds its way through some of the most varied and stunning panoramas of any railway in the world. 40-mile round trips from Skagway go right to White Pass summit at 2864 feet.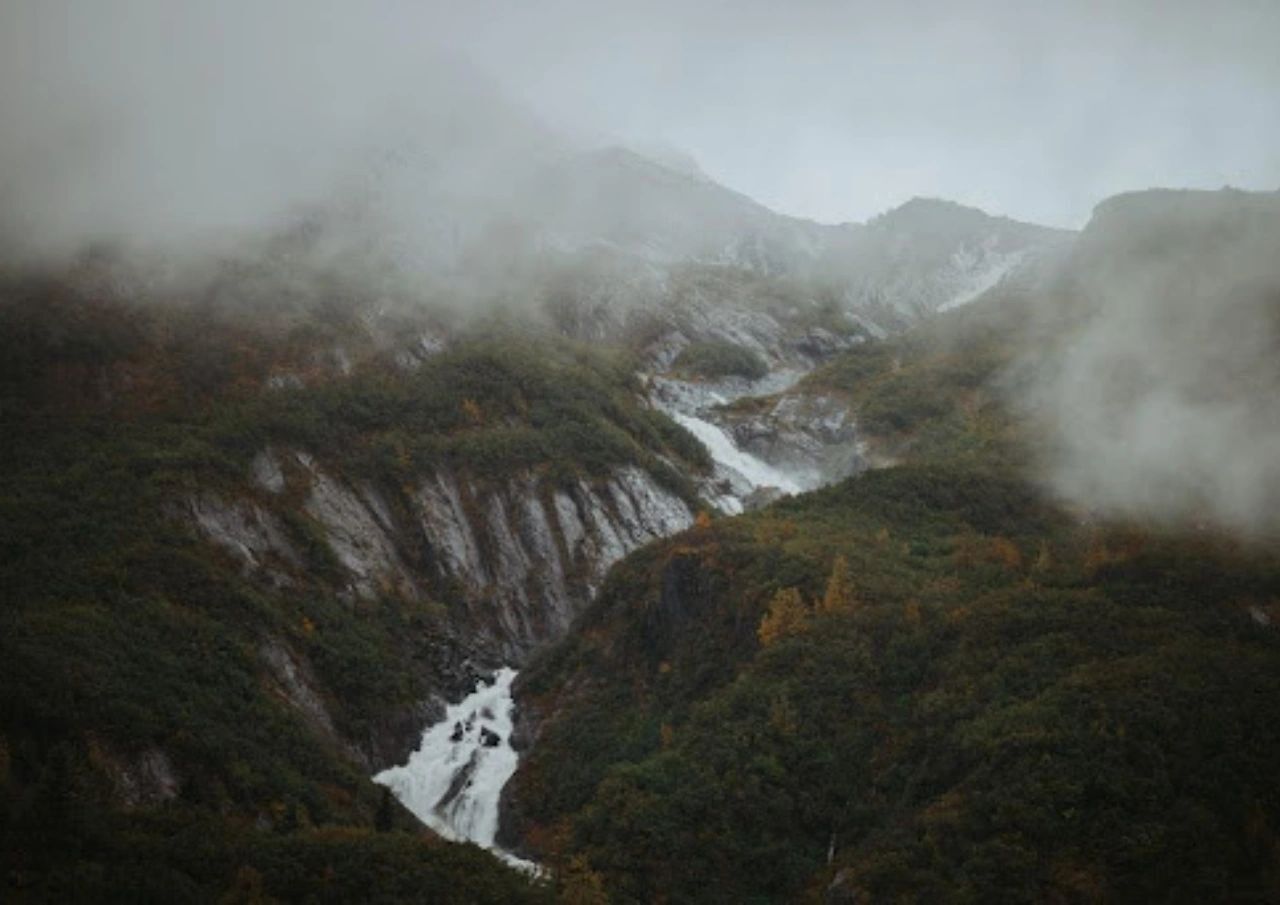 Whittier
This is where cruises on the Gulf of Alaska route dock to give their passengers one last special treat before the journey home. But it has become a hugely popular destination in its own right. Easily accessible by air if you fly to Anchorage, it is a leisurely destination for a quick trip to enjoy some of Alaska's finest glaciers in coastal mountains. Glacier day cruises are in fact one of the town's main attractions, though in the summer, halibut and salmon fishing opportunities draw fishing enthusiasts in droves. Quiet, secluded spots are many too, best accessed by kayak. And for wildlife enthusiasts, just across from Whittier is Kittiwake rookery, one of the largest in Prince William Sound and a paradise for bird watchers. A spectacular waterfall drops through the rookery into the sea, with two more close by. And if you're not afraid of cold water, it turns out this is a popular diving spot too, with an awe-inspiring underwater canyon.
There are always more treasures to be found in Alaska. Thorne Bay for its caves and caverns and more fishing adventures; Wrangell for its petroglyph beach state historic site. Taking local ferries, or buses, is an excellent way to meet Alaskans and learn about great places off the beaten track – and perhaps make friends to take you there!
—
Only a great trip can do justice to the "Great Land" of Alaska – Contact us and let us help you plan it!