So you think you know cruising? Check out these over the top amenities and see how far ships have come in keeping you entertained and pampered.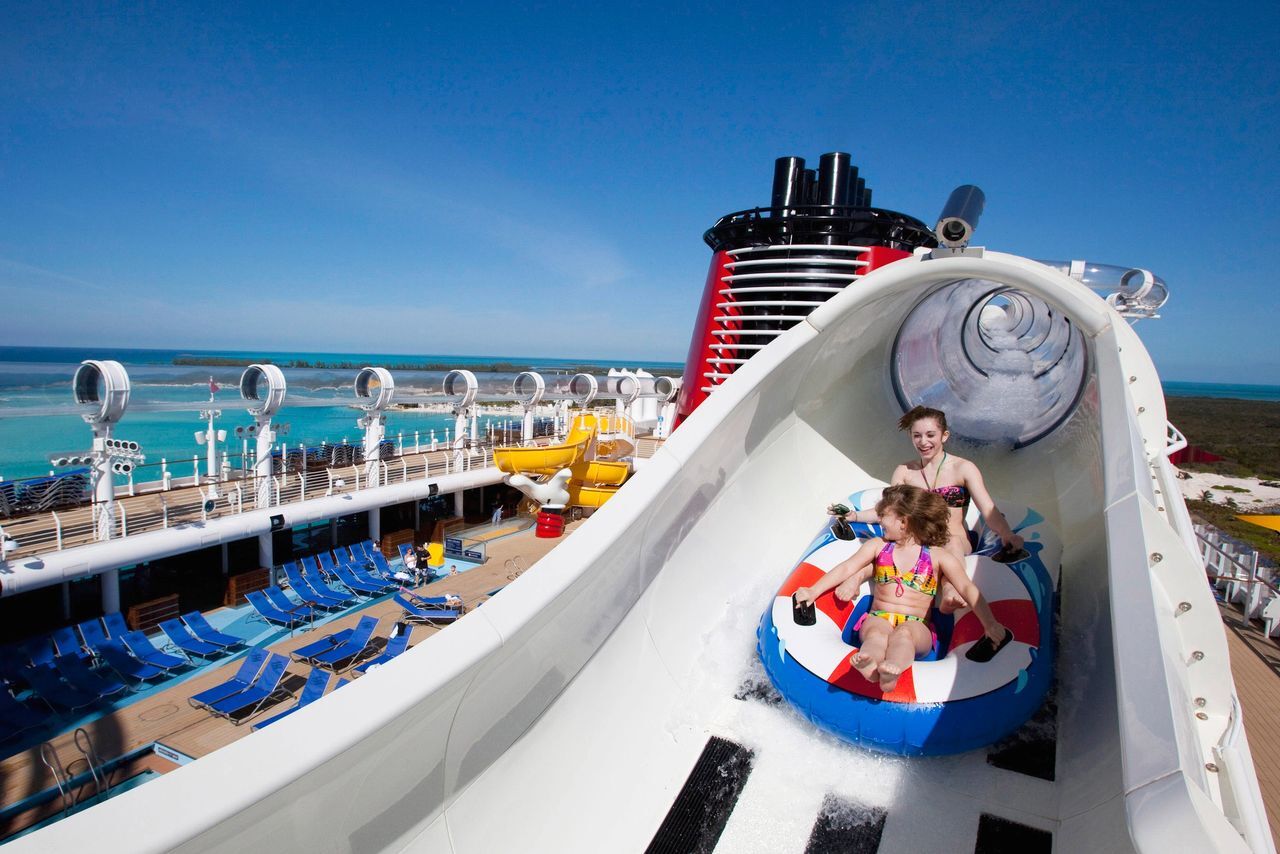 AquaDuck
This exhilarating, elevated  "water coaster" takes riders on a wet and wild journey up, down, around and off the side of the ship, through the Forward Funnel—and on a daredevil 4-deck drop.
As you whiz through 765 feet of snaking tubes with transparent and uncovered sections you'll have breathtaking views of the ocean and ship below—assuming you can keep your eyes open! Get a bird's-eye view of pools throughout the ship as powerful water jets propel you and your 2-person raft through uphill climbs, and then splash into a lazy river at the end of the plunge.
For an added thrill, ride at night and experience dazzling multicolored lights!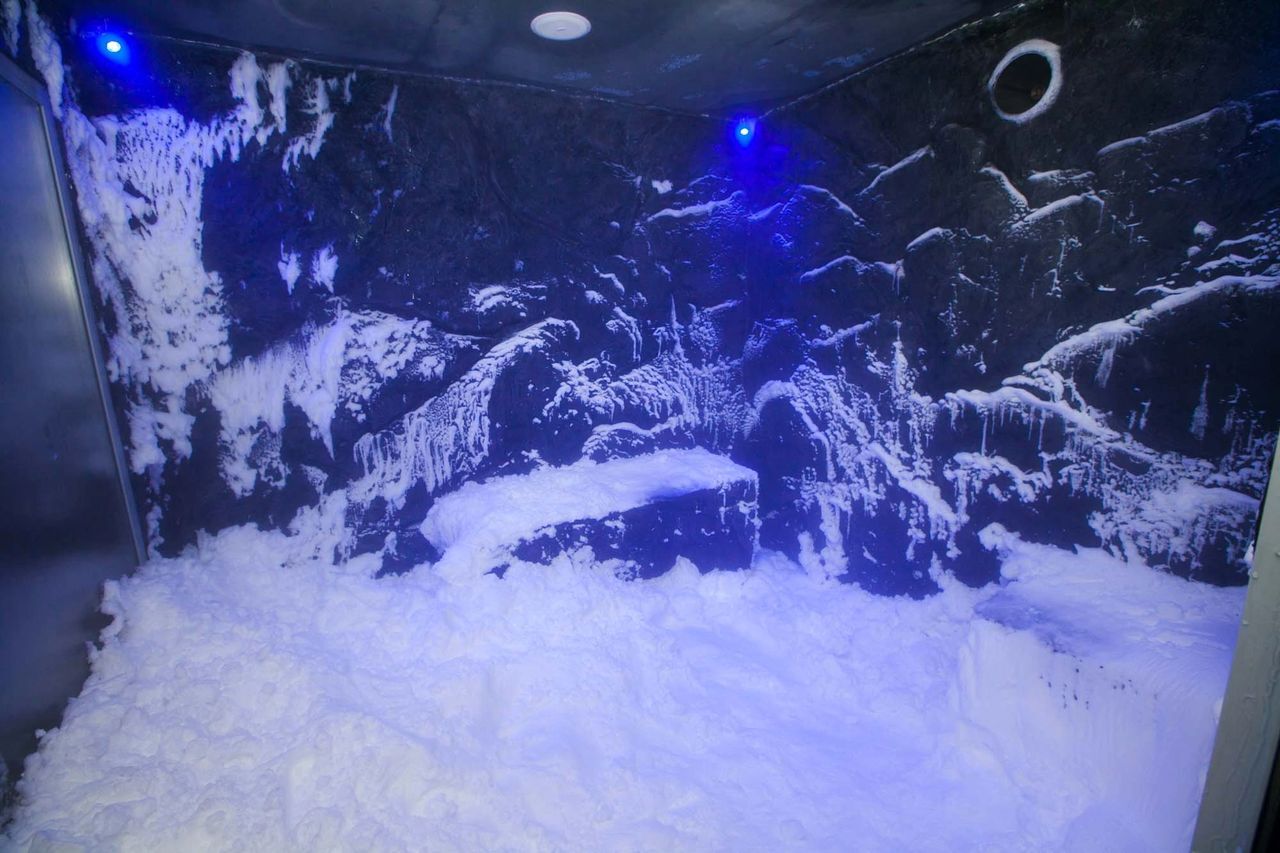 Snow Grotto/Thermal Suite
Snow on a cruise ship? You bet! This crazy unique experience is based on the Scandinavian bathing ritual, which involves alternating hot and cold therapies. First, visit the thermal suite and steam sauna, then step into the snow grotto,  a glass-enclosed room filled with snow. The freezing room temperature prevents the snow from melting, and fans swear the experience increases circulation and overall happiness.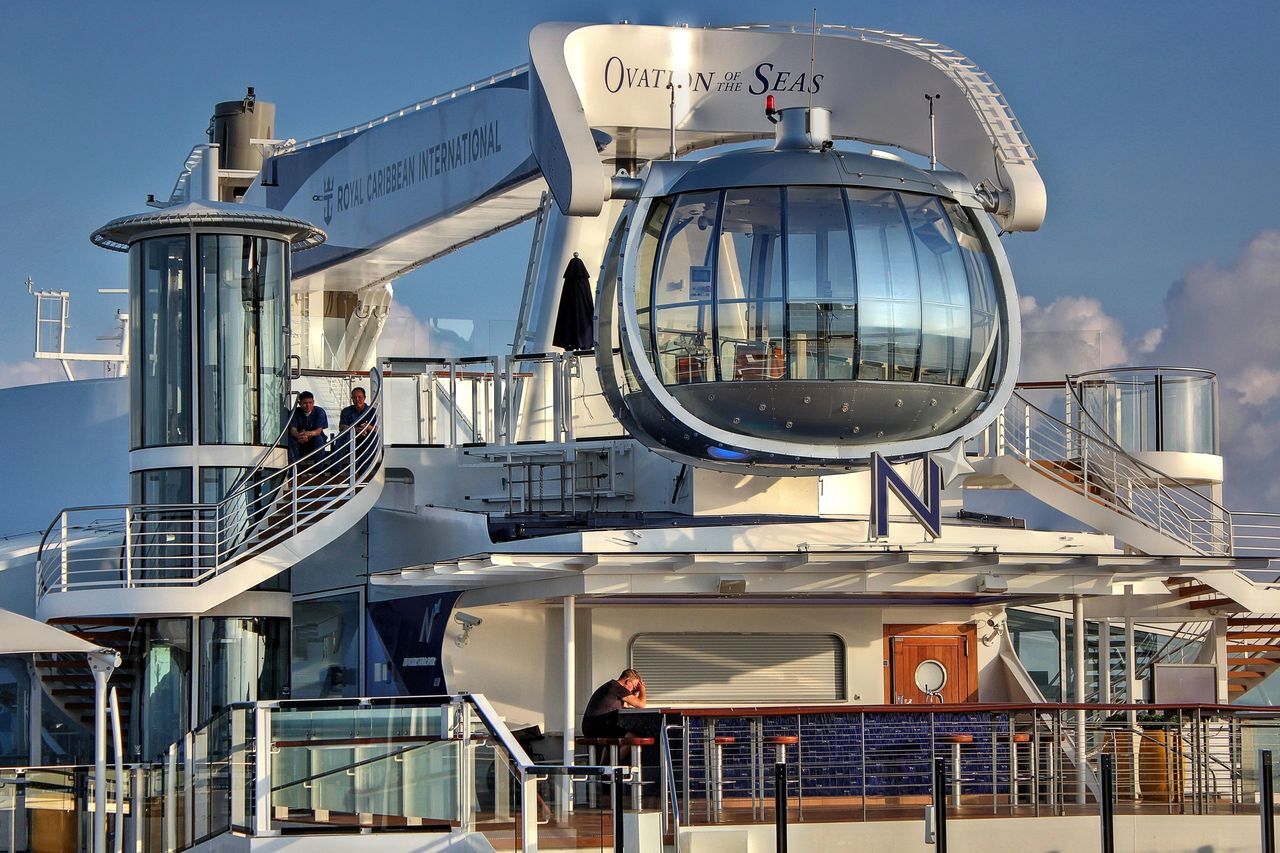 North Star
The sky's the limit when you step into the giant glass orb that stretches 300 feet over the ocean and gives an unprecedented 360-degree view out over the side of the ship. It even holds the Guinness World Record for the highest viewing deck on a cruise ship.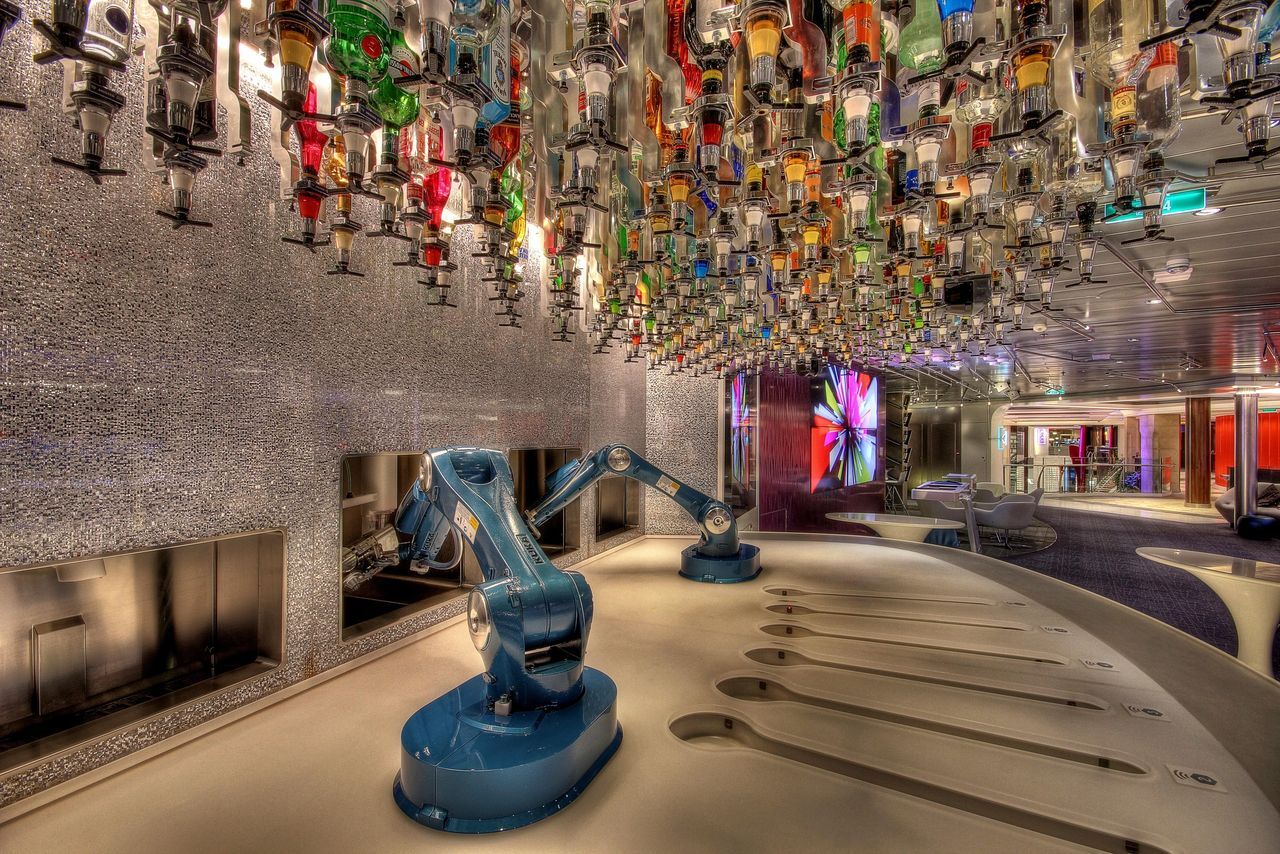 Bionic Bar
Finally, a bartender that won't judge you for ordering well vodka. Just type your order into one of the bar's convenient tablets, then watch the robotic arms select the liquors from the bottles above, shake them vigorously, pour it all in a glass, and push it to the front of the bar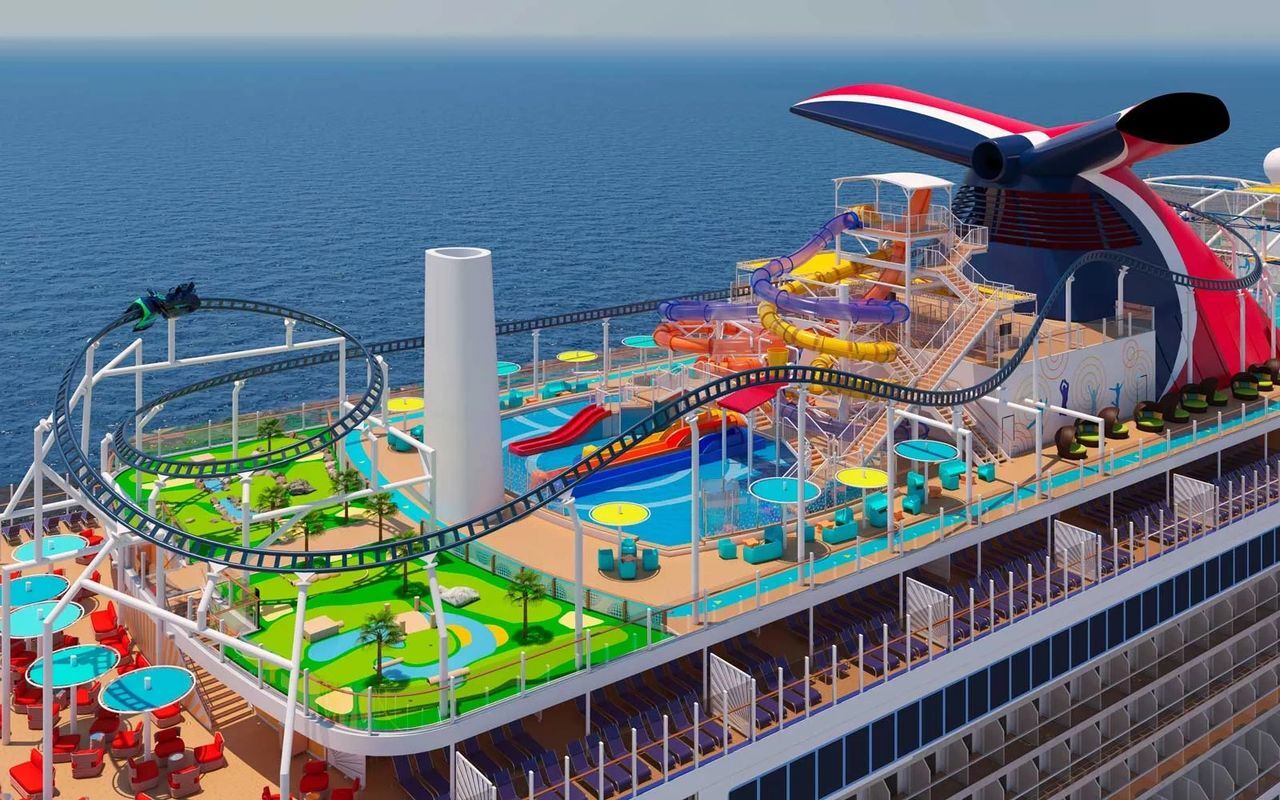 Bolt 
Meet the fastest — and first! — rollercoaster at sea. Strap in and zoom your motorcycle-style speed machine around an open-air course high, high above sea level. Try for the fastest time and go for the biggest thrill, or go light on the pedal and chill—either way you'll have a one of a kind experience plus some amazing 360° ocean views!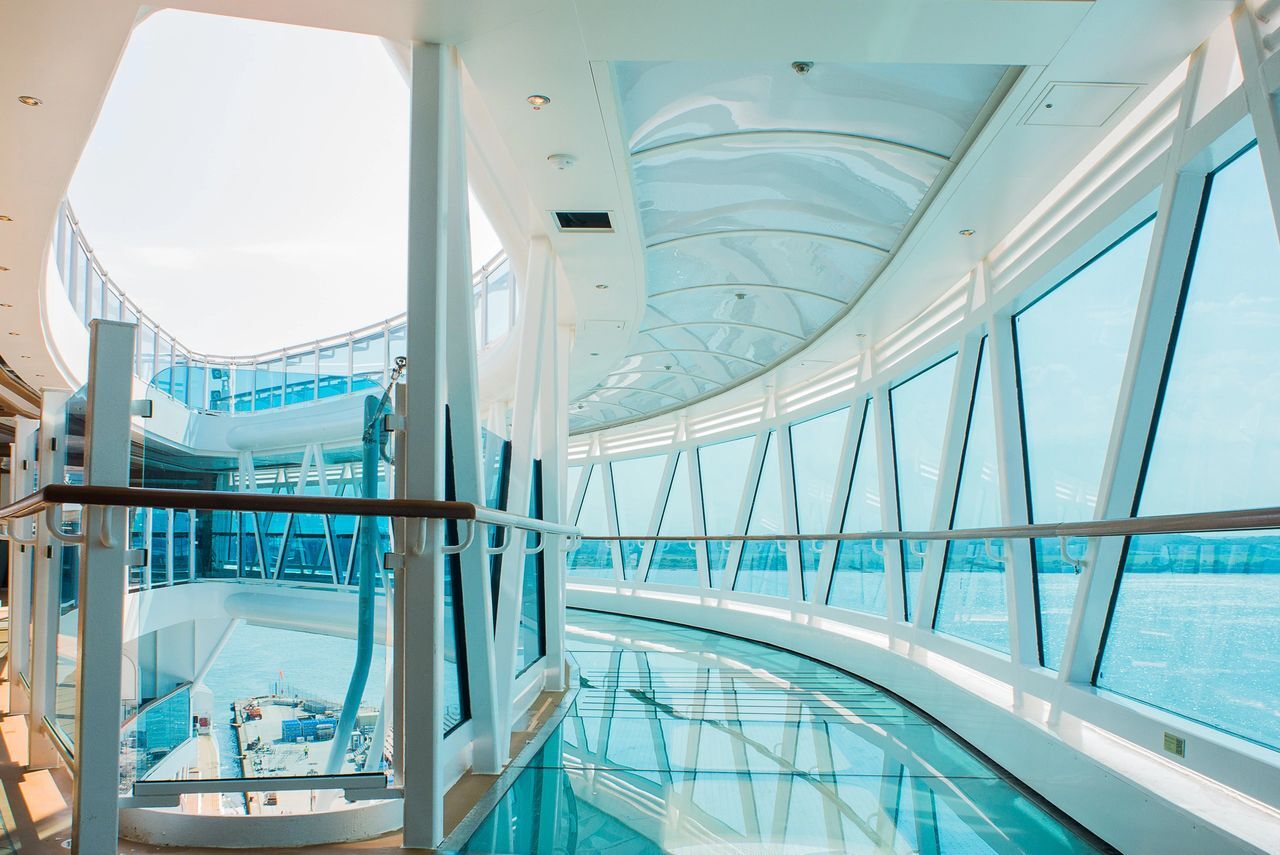 SeaWalk 
Sure, it's "just" a walkway, but this 60-foot long corridor extends a mind-boggling 28 feet beyond the edge of the ship, putting the whole walkway over the sea and well over 100 feet above the water. Oh, yeah—it's all glass too (even the floor)!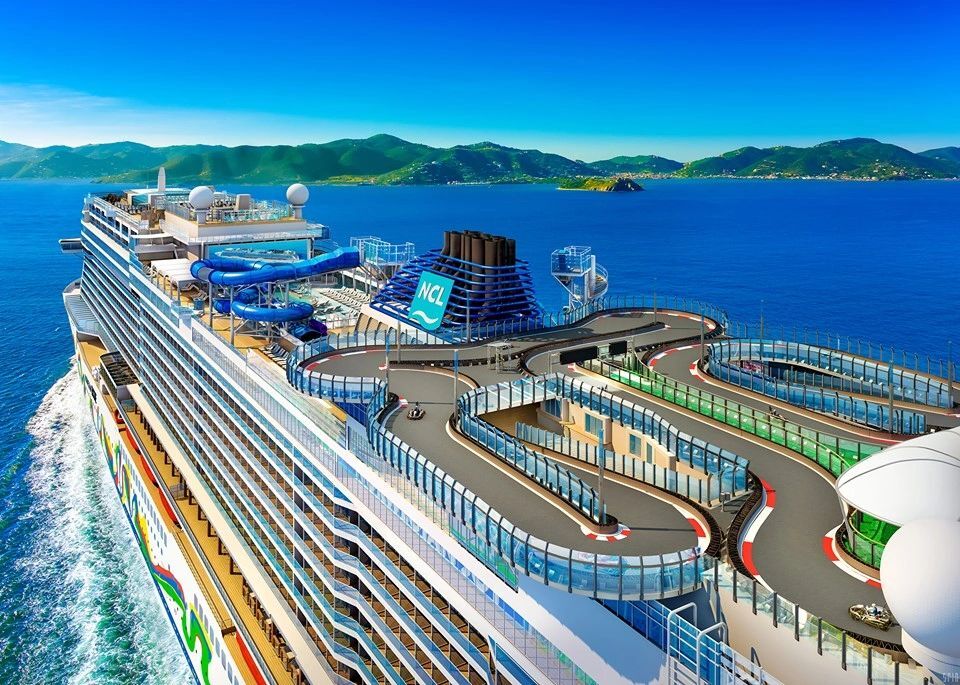 Go-Karts
How many racers can say they have raced on a 2 level course with ocean views? This is an  authentic racing experience — complete with race car engine sounds piped in through speakers located in the car's headrest. The tracks even feature a viewing platform for spectators, a covered pit lane, floodlights, and a timing system as you race for that checkered flag.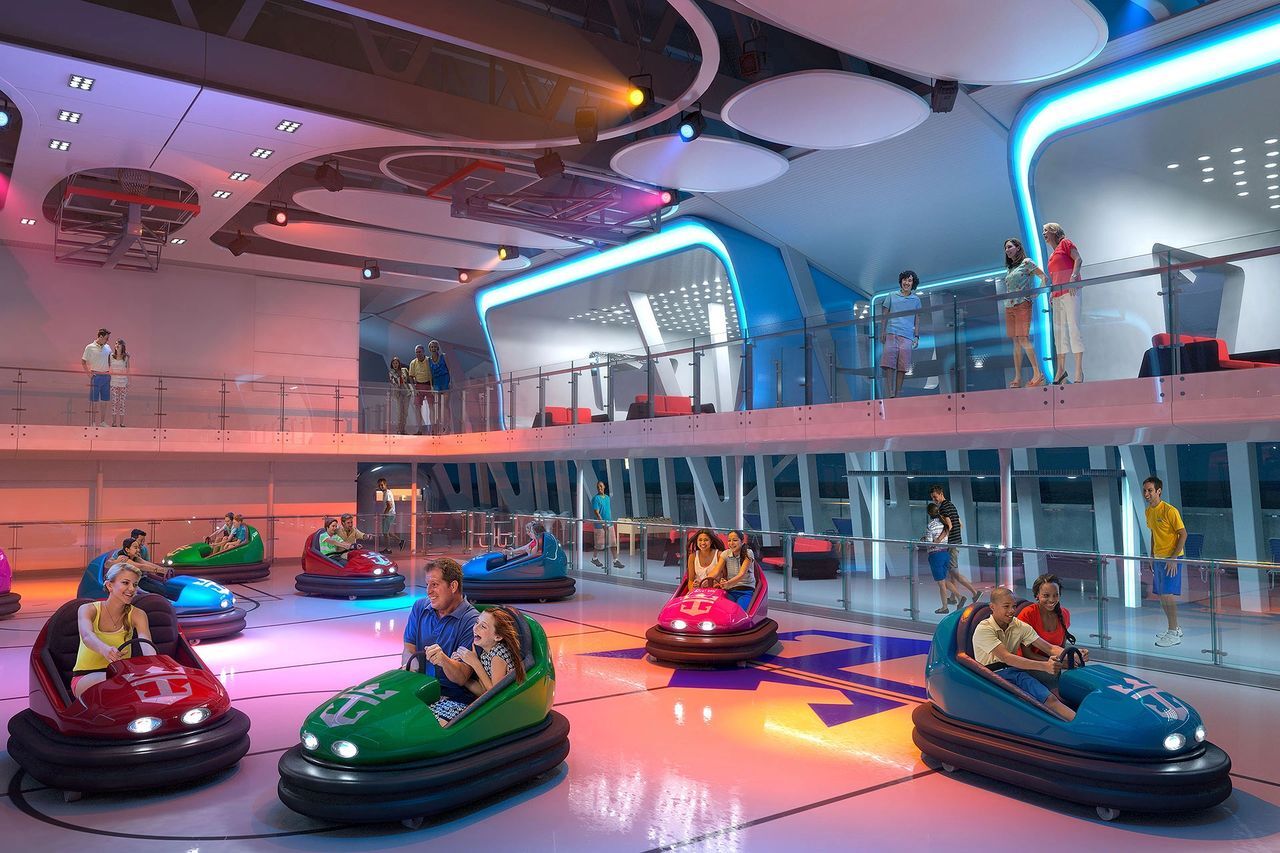 Bumper Cars 
Too much family togetherness? Give your family a love tap (or a hard slam) on the only bumper cars at sea.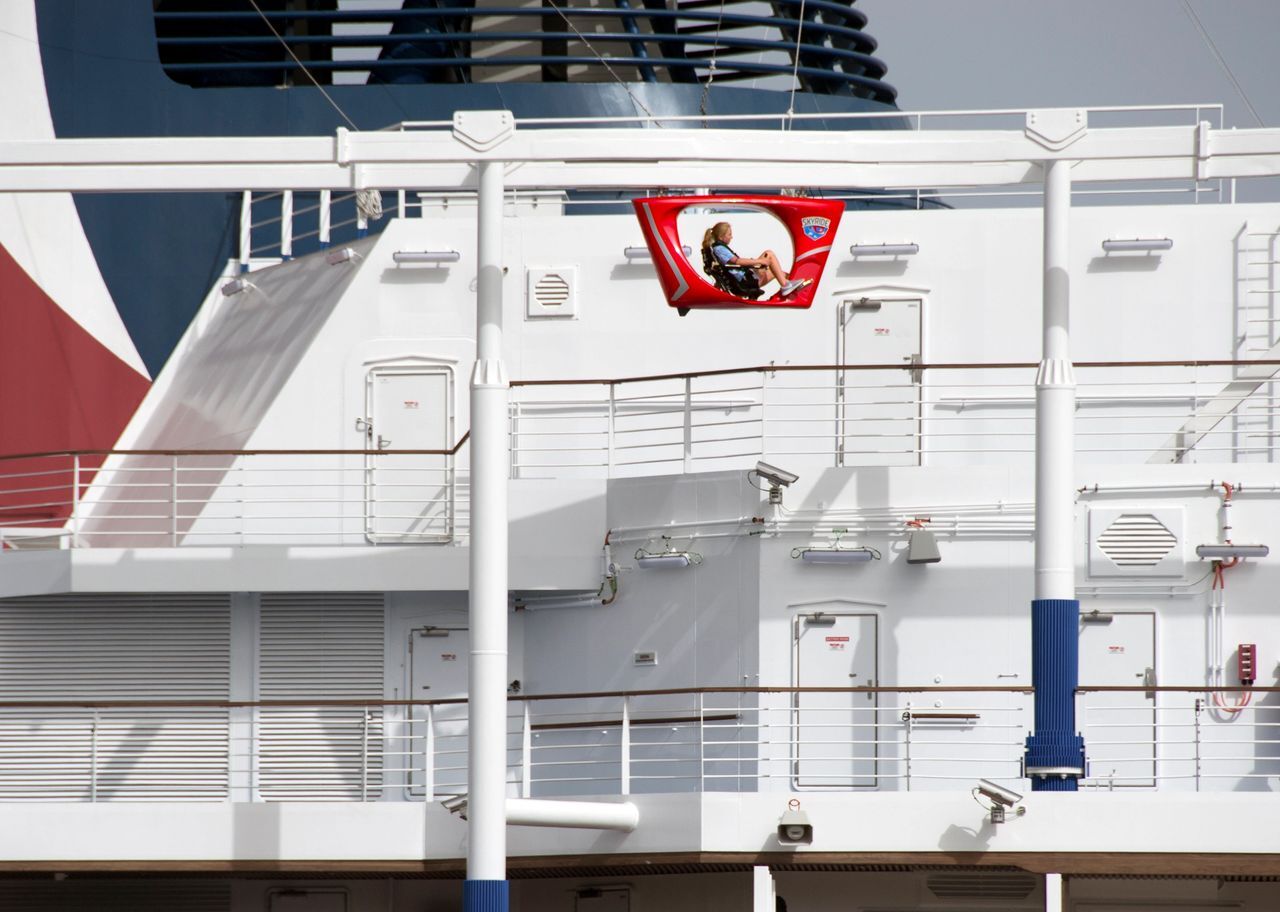 SkyRide
As you pedal your hanging recumbent-like cycle at speeds of up to 18 mph across an elevated 800-foot-long track you'll be rewarded with stunning views of the ship's top deck and surrounding ocean.  Whether you're racing for bragging rights or taking a leisurely ride to see the sites you'll get an adrenaline rush when you pass the section that actually hangs high over the water!
Ready to plan that vacation? Give us a call or contact us today! We are so excited to help make your trip a reality.