The sparkling Caribbean Sea meets dramatic landscapes and luxury accommodations to make it one of the best honeymoon destinations in the world. If you want to honeymoon in St. Lucia, you are in for a dreamy escape with tropical palm trees at your fingertips, gorgeously soft sand to graze upon, and a world of adventure for you and your partner to indulge. Here's how to have the perfect honeymoon in St. Lucia.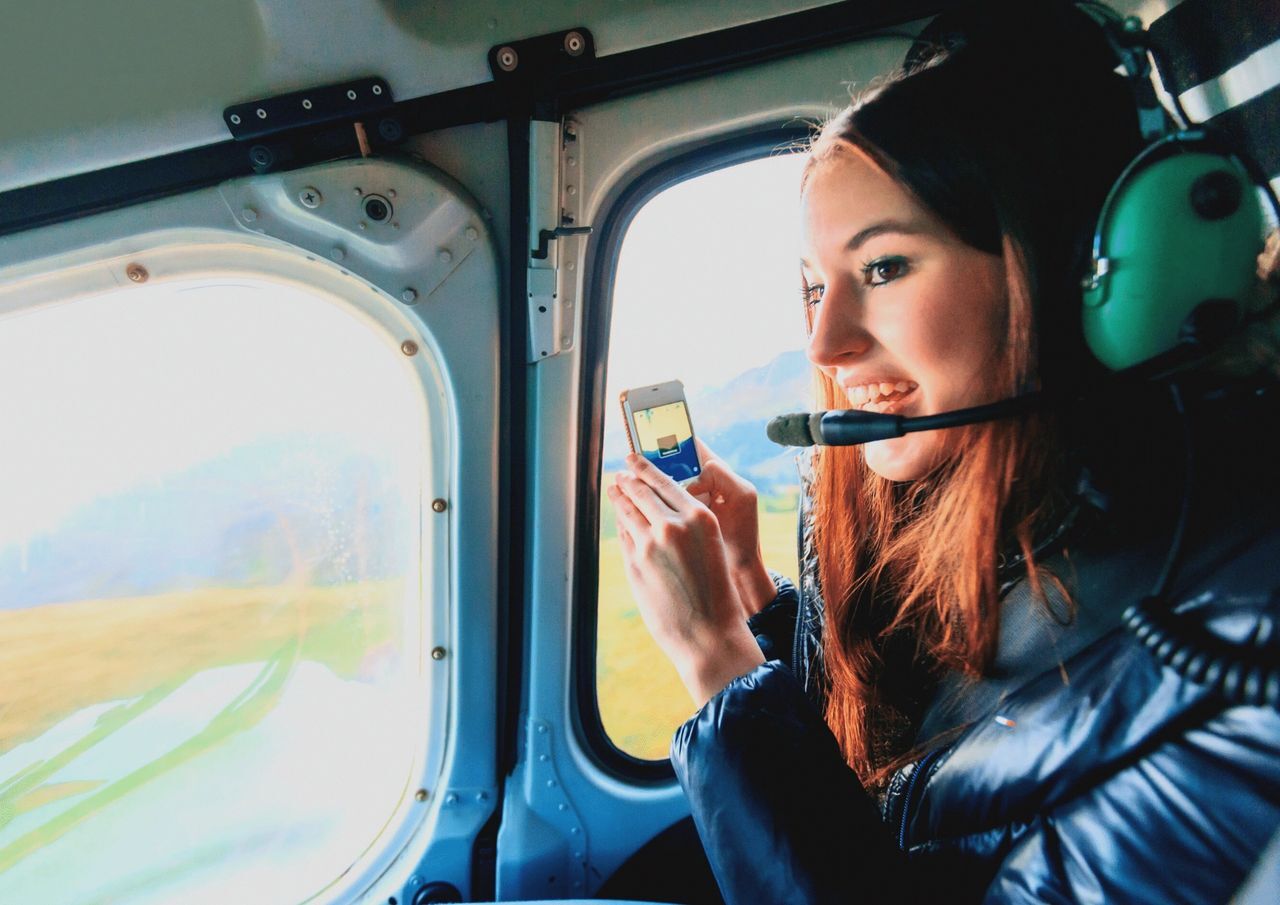 Start Things off with a Transfer in Style!
Most of the hotels in St Lucia are roughly an hour to an hour and a half from the airport. The last thing you want to do after a long flight is sit in a long car ride. Try taking a scenic 15 minute helicopter ride to the resort and arrive in style!
St. Lucia is arguably one of the most stunning Caribbean islands, which makes it clear why it's one of the best honeymoon destinations in the world. If you want to really take a look at the island's beauty, hop on a sightseeing helicopter ride.
Gush over the gorgeous greenery-filled mountainous volcanoes, the hues of the Caribbean Sea, and the beauty of small beach towns all from the sky. You can even take a helicopter ride from the airport over to your hotel on the north side of the island. It's a short, scenic ride and sets the mood for an amazing honeymoon!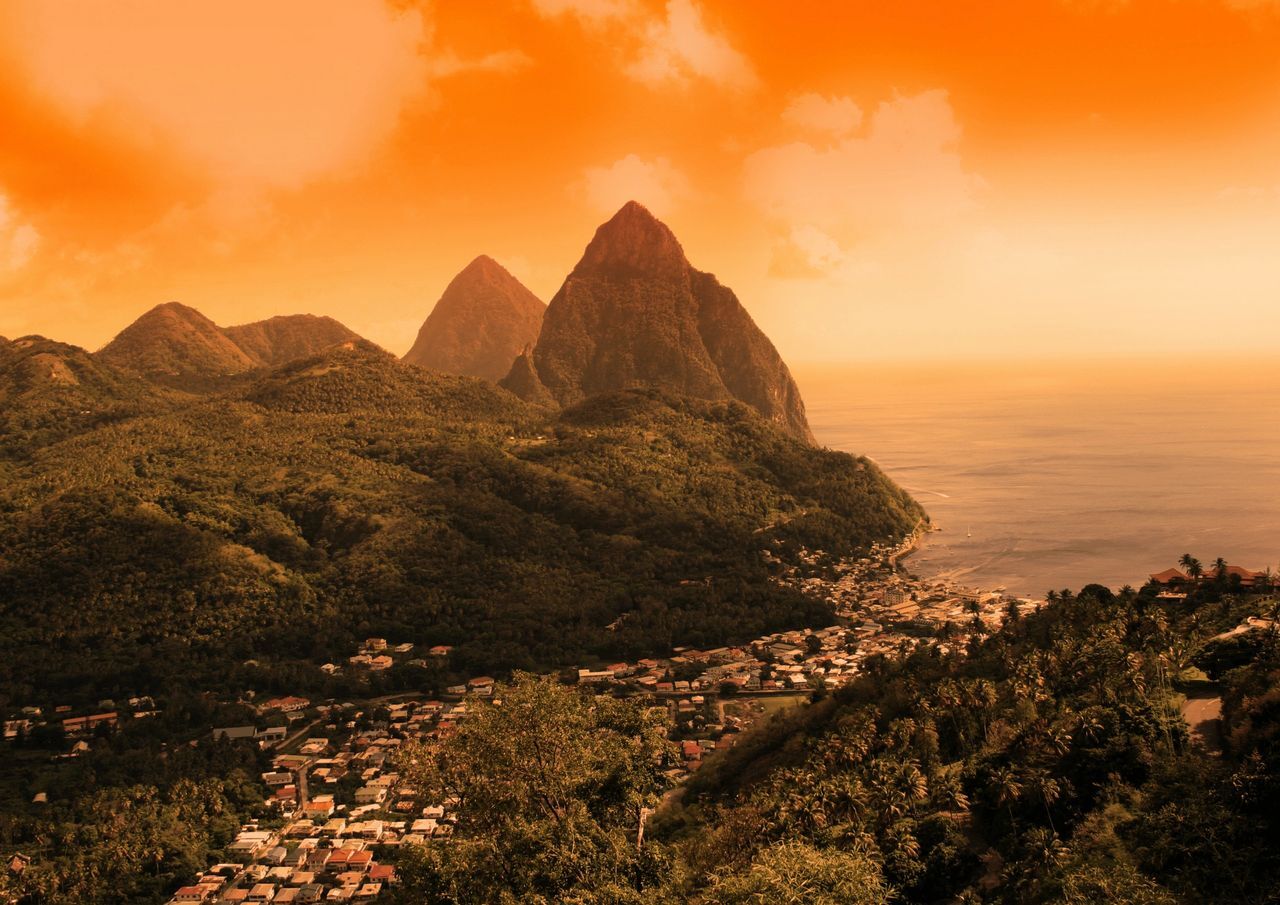 Admire the Island from Afar
I would personally recommend kicking things off on your first day in St Lucia with a romantic sunset cruise.
As the sun begins to set, sail out to sea and admire St. Lucia from a distance on a sunset cruise. This three-and-a-half-hour cruise takes you along picturesque areas with the sunset gleaming alongside you. Plus, our partners offer complimentary champagne, appetizers, and live music on the boat for you to truly enjoy the experience!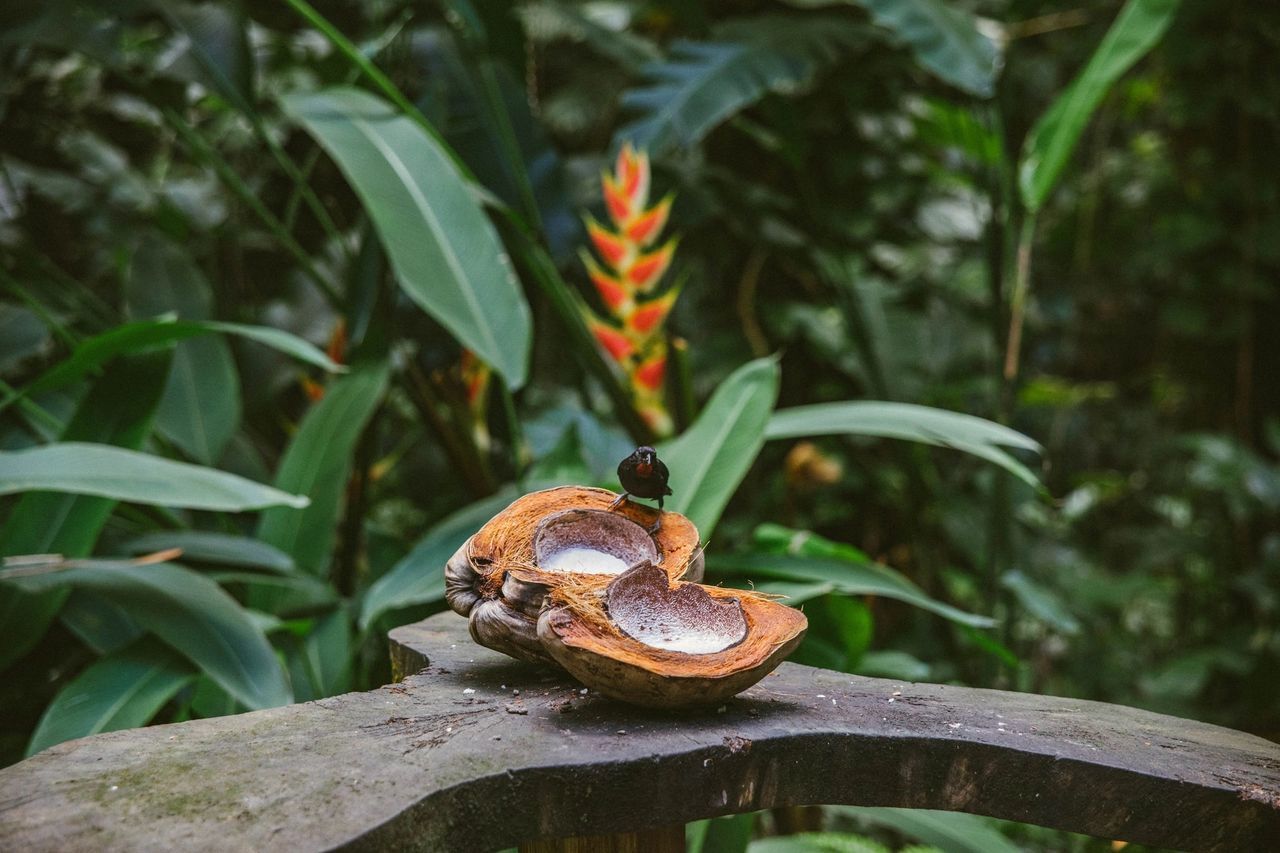 Experience the Indulgence of Chocolate
Romance and chocolate go hand in hand. Make the most of your time together with a chocolate tour full of sweetness and fun.
Learn all about the cacao tree and how it goes from plant to candy with Project Chocolat. Here, you are in for a uniquely immersive chocolate experience. Guests will indulge in a multi-sensory tour surrounded by a plethora of natural beauty. The tour also takes you through the cacao seedling nursery and onto the gorgeous rainforest canopy. At the canopy is where you can expect to learn about every step of a cocoa bean's journey to chocolate.
Perhaps the best part? Finish by making your own chocolate bar to take home! It's a perfect souvenir to remember your trip… though it might not last too long!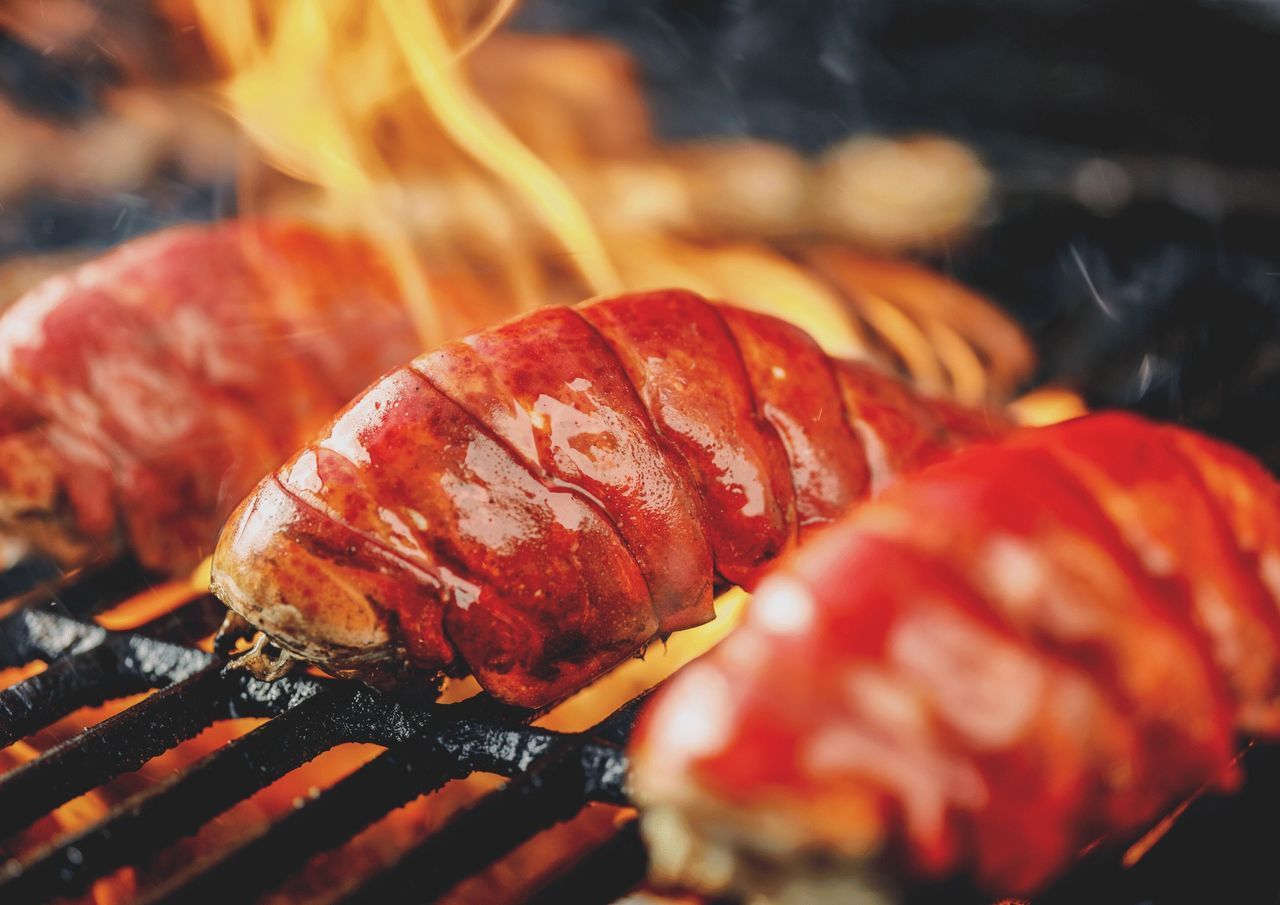 Don't Miss the Friday Night Fish Fry!
Friday Night Frys are a big deal in St. Lucia! Head to the streets in the evening for one big neighborhood block party where you'll find fresh seafood, fries, drinks, and dancing going on all night long!
Gros Islet and Anse La Raye are two communities on the island where you can experience the popular Saint Lucia street party. Anse La Raye is more about the food while Gros Islet is more for the party, but they both offer great experiences and a perfect opportunity to meet the locals!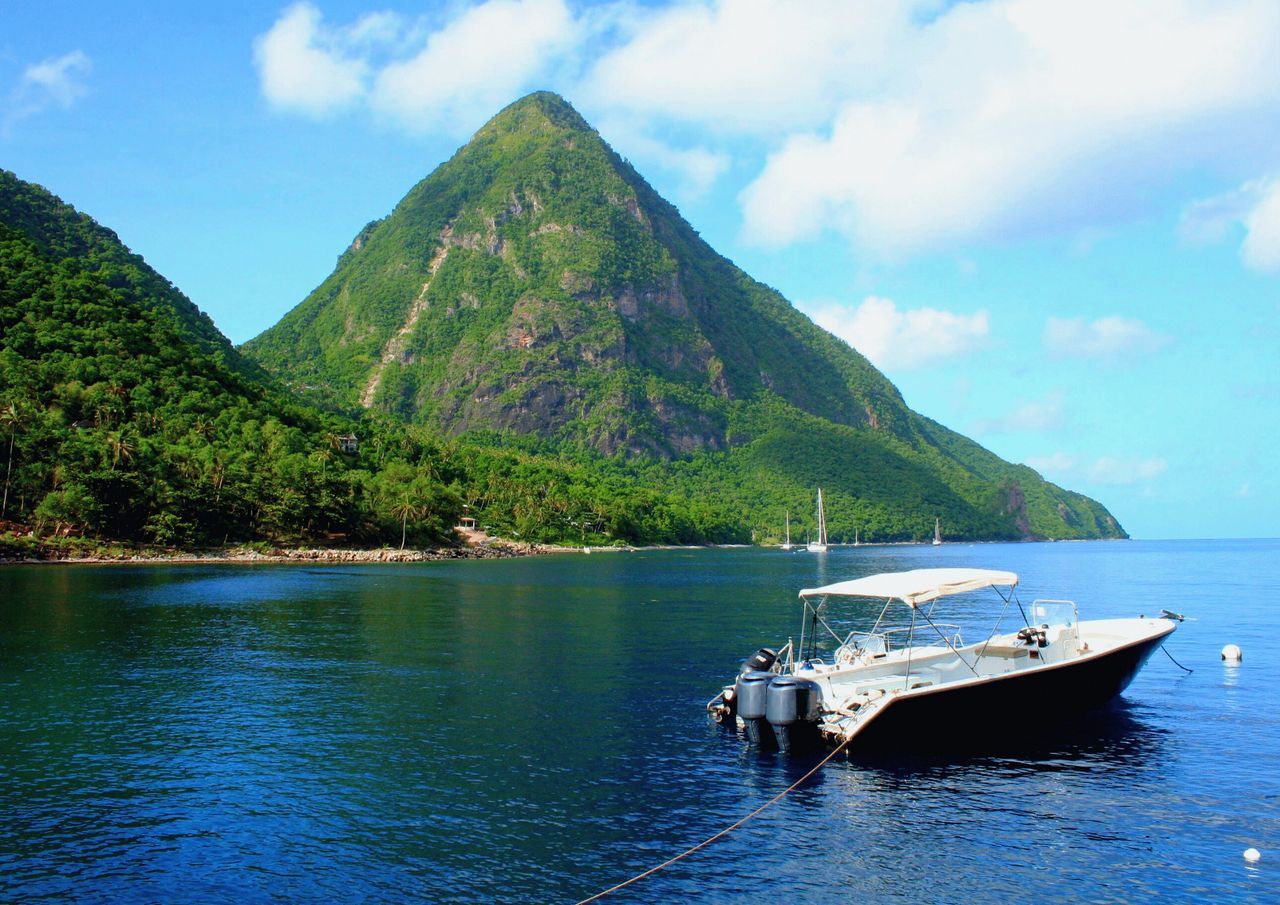 Snorkel at the Base of the Infamous Pitons
While St. Lucia's landscapes are quite majestic, its seafloor will also take your breath away! One of the best spots for snorkeling around the island is at the base of the Pitons. You'll quickly recognize these gorgeous volcanic spires lifting high off the coast of the island, but below the surface, is where you'll find St. Lucia's most vibrant reefs! The Pitons are an UNESCO World Heritage site, but the waters below are also a protected Marine Sanctuary.
Near the western point, you'll find a lovely coral garden and the surrounding area features boulders with unique marine life among them. Adventure out together in search of cool details, seashells, fish, and more!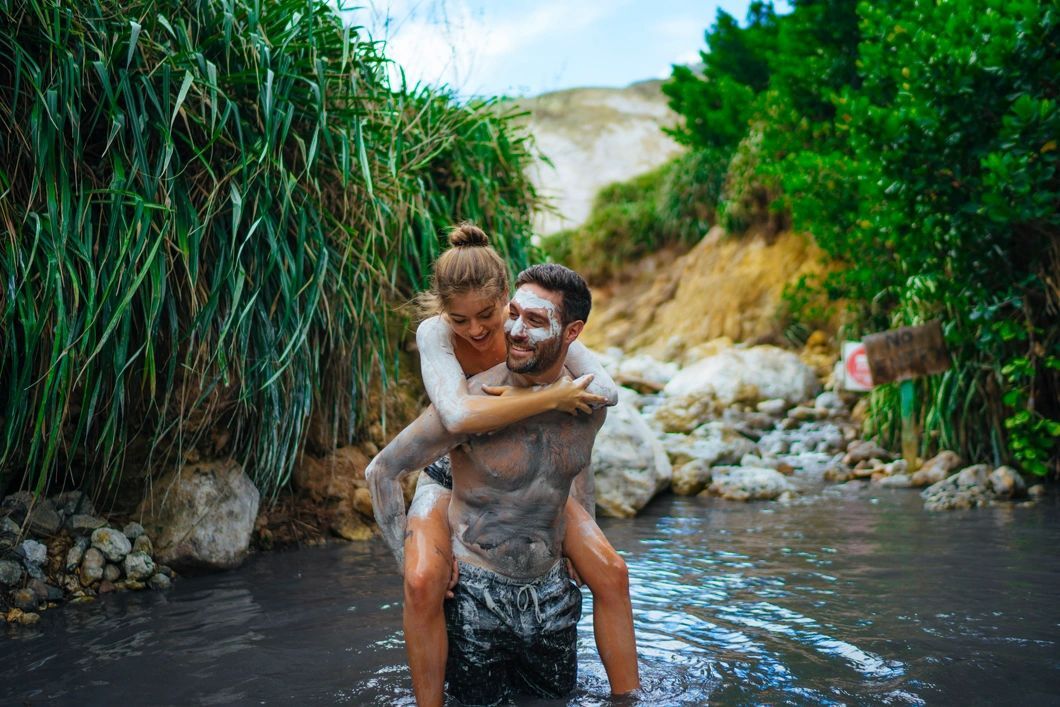 Soak in a Therapeutic Mud Bath
For most, a honeymoon is all about unwinding and relaxing together, which is why experiencing the geothermal mud baths are a must during your time in St. Lucia. Visit the Sulphur Springs for a spectacular experience in nature. This geothermal spot was created by a volcano, so soak up a special experience while enjoying the healing effects of the sulphuric mud bath.
You'll leave with your skin feeling soft and your body relaxed! When you're fully rejuvenated, feel free to rinse off in the waterfall that is only a short walk away!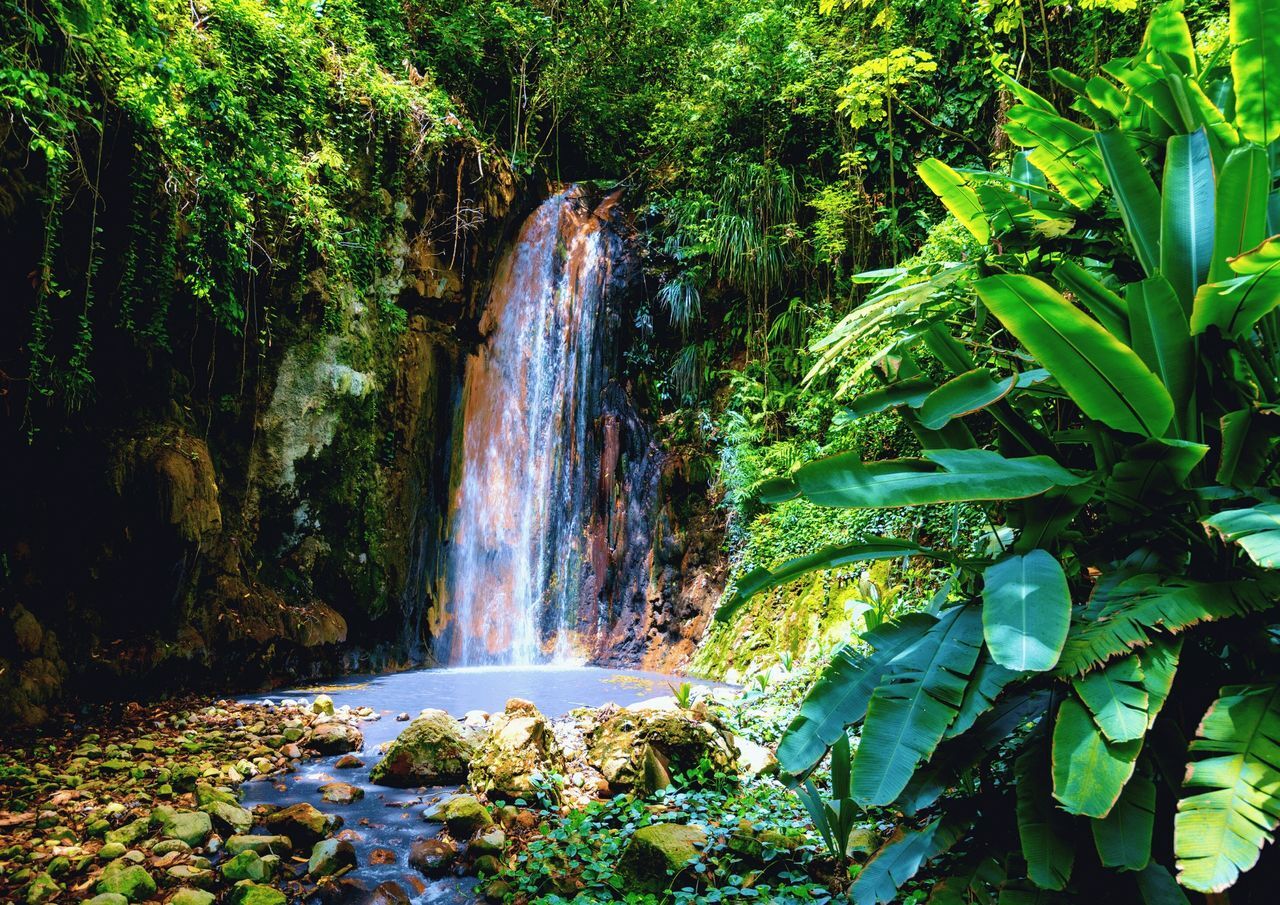 Explore the Lush, Tropical Jungles
Over 70% of the island is made of jungles which makes it a fantastic destination for adventurers! There is a ton of hiking, exotic bird watching, zip lining, and waterfall hunting to do all around the island!
Some of the most popular hikes are in the Edmund Forest Reserve which takes about three to four hours to navigate. Another great hike is the Barre de l'Isle Forest Reserve which is a relatively easy walk and you are rewarded with great views along the way. Lastly, we have to mention the famous Tet Paul Nature Trail, which isn't very strenuous and can easily be done in under an hour, but gives you heavenly views of those famous Pitons!
Be on the lookout as you explore the jungles as you'll find over 180 species of  birds residing on the island as well as a variety of gorgeous waterfalls. Some of our favorite waterfalls include Toraille Waterfall, Diamond Falls, or Piton Falls. Toraille being a favorite as it flows 50 feet down into a pool for you to easily enjoy a leisurely swim!
Please note that guides are necessary in most instances when it comes to hiking in Saint Lucia and you may even need permission from the Forestry Department. Ask your Travel Advisor for more details!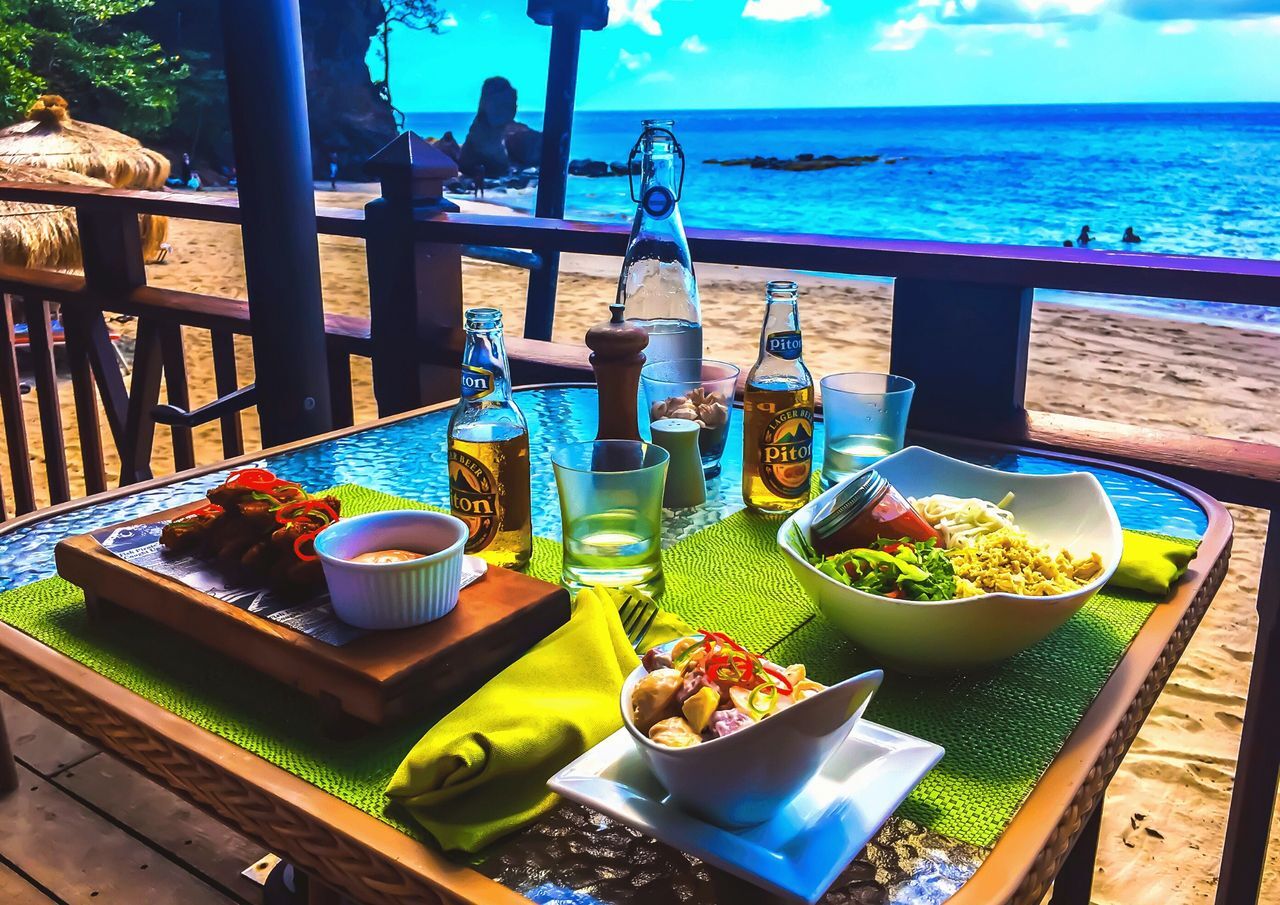 Enjoy an Authentic Tasting of the Island's Cuisine
No international trip is complete without truly experiencing the authentic food of the culture. St. Lucian food is a mix of many worlds. Combine creole cooking techniques, Indian produce, and hints of French, British, and African spice and you'll get St. Lucian food. The cuisine here packs in lots of flavors, so your tastebuds will be as happy as your hearts.
It doesn't stop there, though. Local produce is of the highest quality. So, enjoy mangoes, bananas, pineapples, and so much more on your honeymoon in St. Lucia. We can recommend restaurants on the island or easily set-up a food tasting tour, so you'll get to try a bit of all of their best highlights!
A honeymoon in St. Lucia is one of romance, love, and Caribbean charm! It's easy to see why it's one of the best honeymoon destinations in the world. Curious to make your honeymoon dreams a reality? Contact us today to learn more about spending your honeymoon somewhere special.