Eager to embark on a nostalgic Wild Thornberrys type of adventure? Photograph wildlife, cruise through picturesque grasslands and revel in the natural beauty of Africa. Maybe if you're as lucky as Eliza, you'll even discover that you can talk to animals. We can dream, right? Here are our top 5 locations to experience an authentic African safari vacation.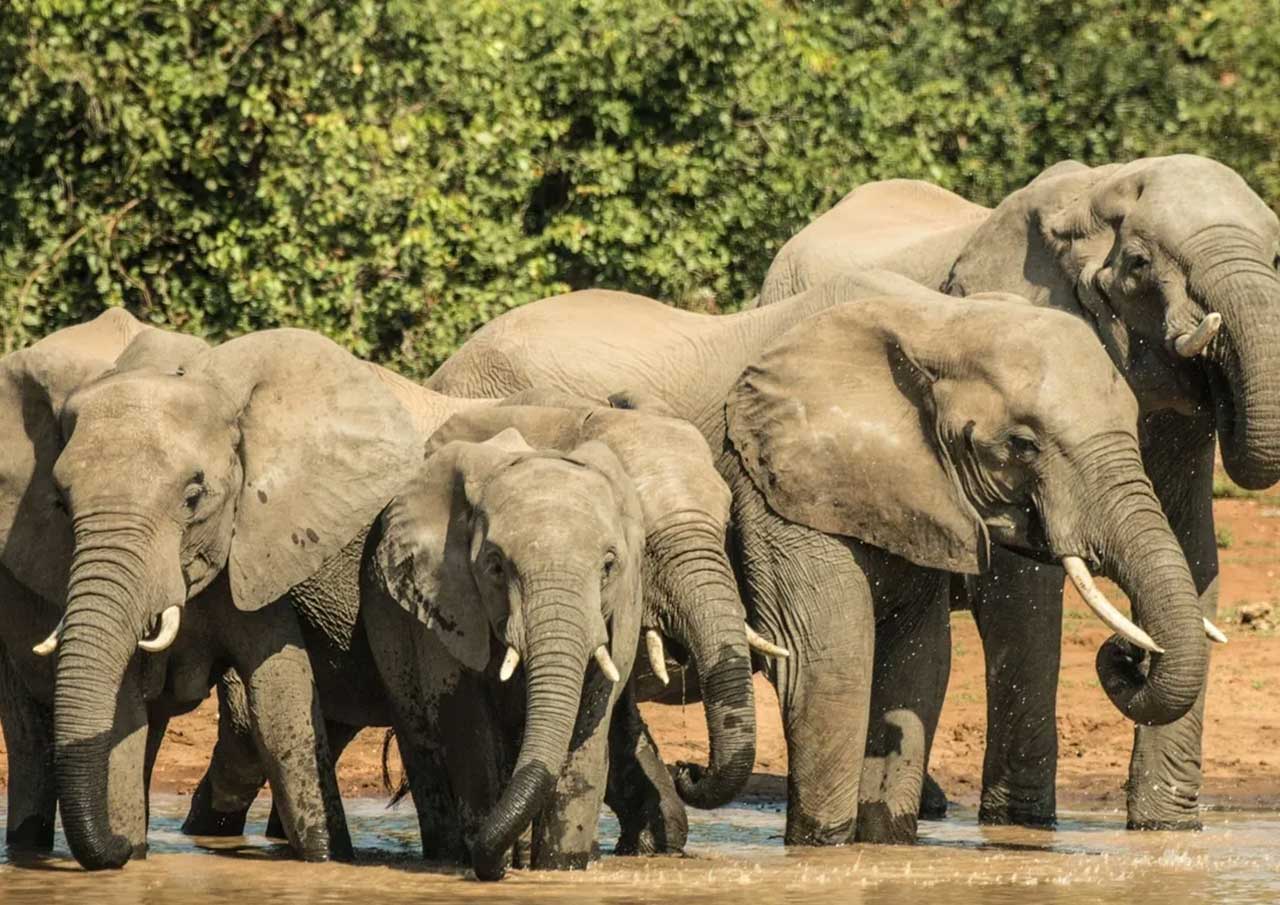 Kruger National Park, South Africa
South Africa's first national park, the Kruger National Park is massive and scattered with a plethora of wildlife. It's incredible two million hectares means it's on par with the entire size of Israel or New Jersey. As a result, you'll have ample opportunity to see the Big Five game animals of lions, leopards, rhinoceroses, elephants, and Cape buffalo. Plus, there are a lot of birds and other wildlife living in the park.
Why is Kruger National Park one of the best safari vacation destinations? Firstly, it's a popular park, so it's well taken care of. You'll also find excellent lodges and resting spots along with good roads and passionate safari guides to make your experience all the more memorable. Plus, accommodation and safari tours in Kruger National Park fit a wide range of budgets from budget-friendly to luxury safari experiences.
We can't forget to mention how beautiful the park itself is. It's mainly woodland savannah with thick vegetation. One particular spot, Olifants Camp, is tucked high on a bluff overlooking the Olifants River, making for a marvelously picturesque scene.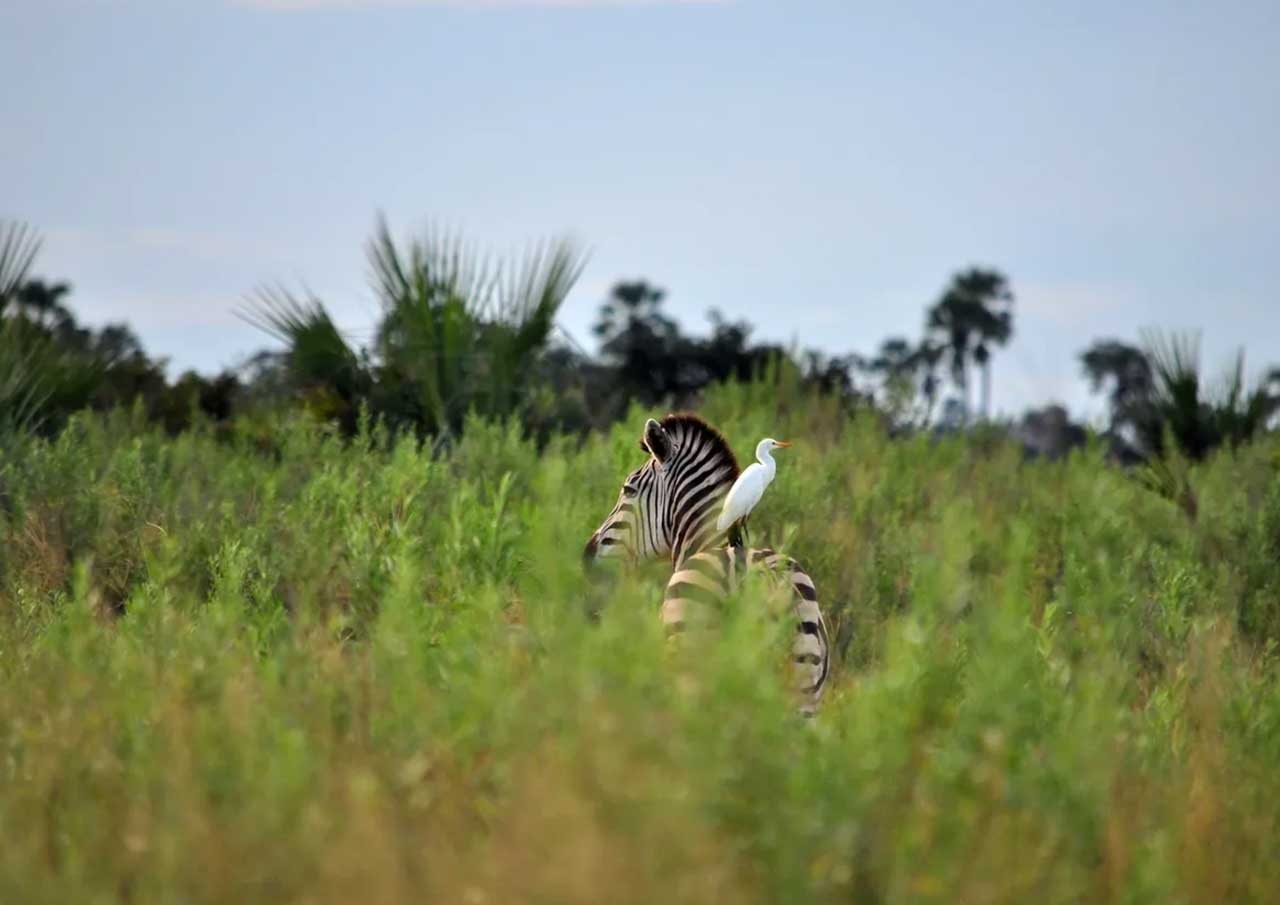 Moremi Game Reserve, Botswana
For an incredibly authentic safari vacation in Africa, Moremi Game Reserve is a game-changer. Located in northern Botswana, this reserve is mainly home to cheetahs, rhinos, lions, and elephants. What makes the Moremi Game Reserve all the more unique is its natural landscapes.
At this Botswana safari destination, you'll find the Okavango Delta. This out-of-this-world inland river delta flows toward the Kalahari Desert with picturesque grasslands, and lily-covered lagoons completing the world's largest wilderness wetland. The entire landscape is surreal, and its ecosystem makes it perfect for a safari vacation. The delta is even considered one of the Seven Natural Wonders of Africa, alongside beauties like the Sahara Desert and Nile River.
Also at the Moremi Game Reserve, there are both luxury and budget-friendly lodges, offering a gorgeous sanctuary in the heart of southern Africa. Imagine sky beds where you can admire clear night skies or riverside camps with quaint boats for an off-the-beaten-path experience.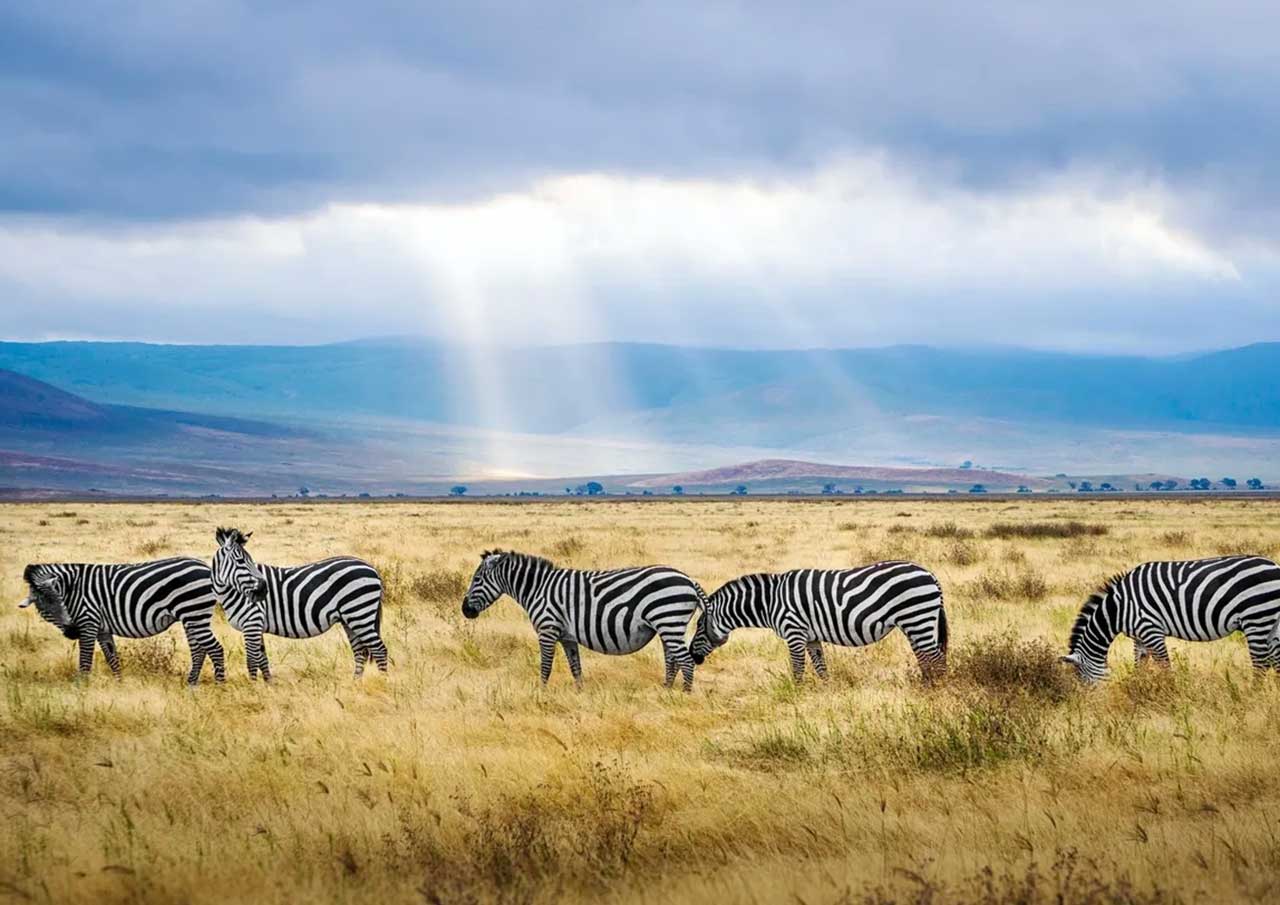 Ngorongoro Crater, Tanzania
Another one of the best African safari vacation destinations to see the Big Five, the Ngorongoro Crater offers a spectacular travel experience. The park is rich in wildlife, natural scenery, and enthusiastic guides. It's not unusual to see all of the Big Five in just one day.
Another draw for Ngorongoro Crater, it's another spot that is considered one of the Seven Natural Wonders of Africa. It's the largest unbroken caldera in the world and is often referred to as "Africa's Garden of Eden" for its abundant ecosystem. Expect to see Black rhinos, which can be difficult to see in other parts of Tanzania along with flocks of flamingos and contrasting landscapes.
The crater is a popular safari destination in Tanzania, so there are ample amounts of tours and accommodation options. On the downside, it can get quite busy so exploring the area can feel crowded at times. Regardless, it's popular for a reason. If you're short on time, Ngorongoro Crater might just be the African safari vacation for you.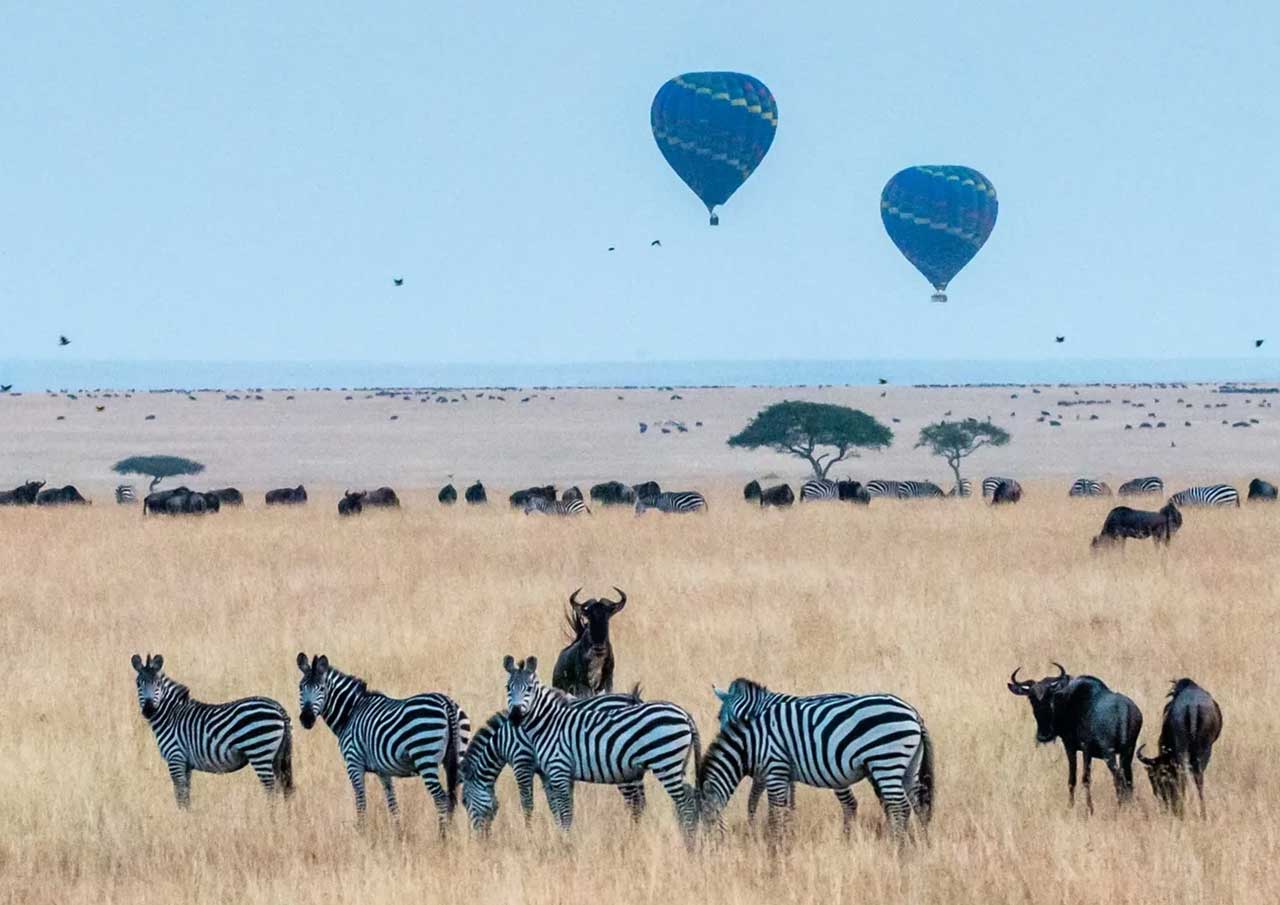 Masai Mara National Reserve, Kenya
One of the most famous safari parks in Africa, the Masai Mara National Reserve is a treat! This Kenyan safari park is bursting with life. Ample rainfall and its grassy plains make it home to many herbivores, attracting many predators along the way. Lions, leopards, and cheetahs are commonly spotted here. Plus, there are plenty of elephants, rhinos, and giraffes as well.
African balloon safaris are a unique experience to enjoy at this reserve. Slowly soar through clear skies and spot some of Africa's most incredible wildlife hard at work or relaxing in the shade. The landscapes you'll see are mostly grassland savannah but there are handfuls of forests and rocky terrain too.
A range of accommodation styles and tours are available at the Masai Mara National Reserve and it makes for one of the best authentic African safari vacations.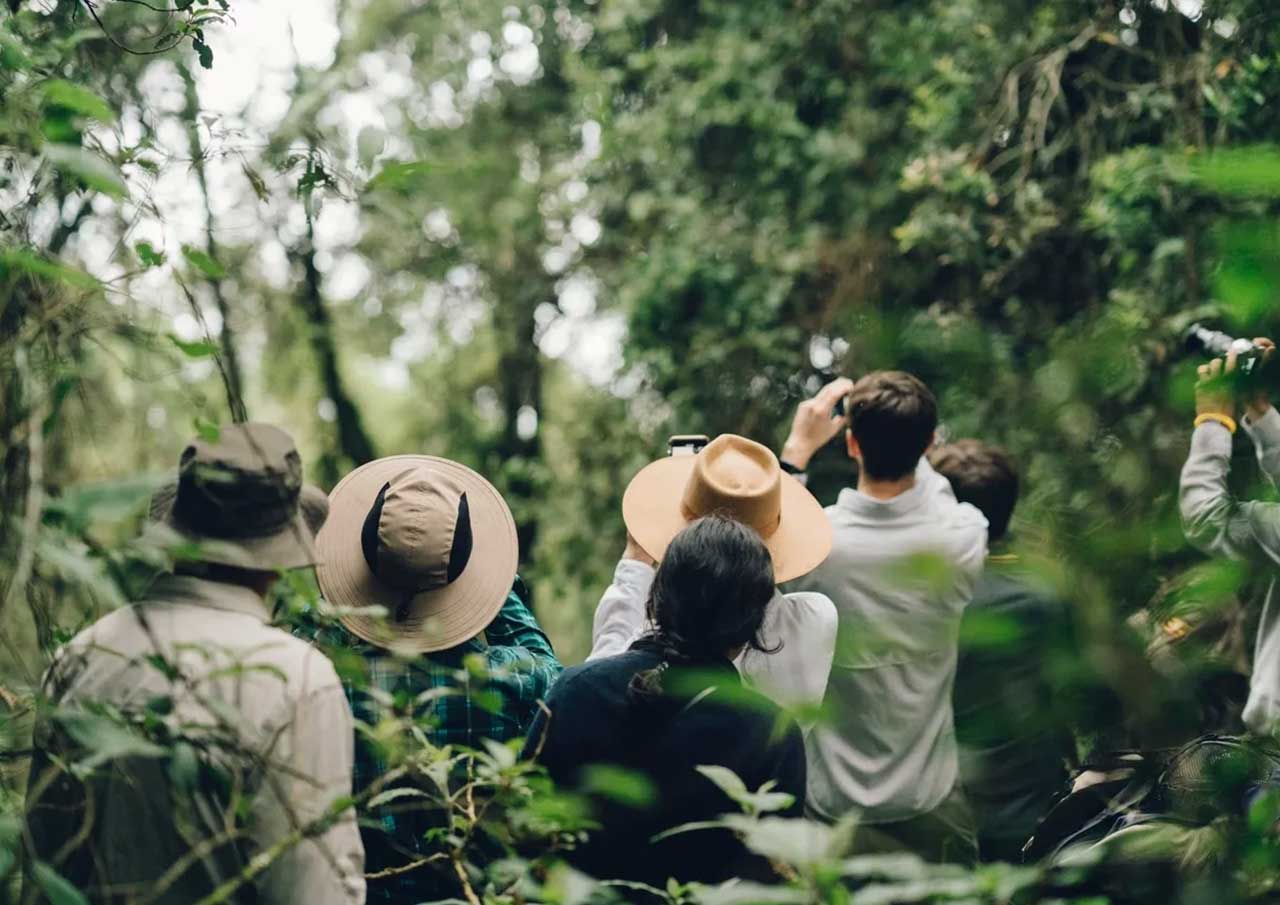 Bwindi Impenetrable Forest National Park, Uganda
Nestled in the clouds at a higher elevation than most of Uganda, the Bwindi Impenetrable Forest National Park is one of the best destinations for gorilla trekking. Plus, with 120 mammal species, there is more than just gorillas to see on this exciting safari vacation destination. Expect to find several other primates in the park, including chimpanzees, L'hoest's monkeys, and Colobus monkeys.
The park is swarming in wild forest vegetation, so you need to keep a close eye to see many of its wildlife. For example, look out for South African porcupines, antelopes, hogs, golden cats, and more unique animals. The wildlife is so rich at this Ugandan park that it has been named a UNESCO World Heritage site for its biodiversity.
The hilly landscapes and lush forests make this one of the most unique safari treks in Africa. Plus, the lodges and cultural experiences are extremely idyllic. Take a boat ride along the deep Lake Bunyonyi, go bird watching, and trek through breathtaking forests.
See some of the best highlights of South Africa and embark on a thrilling African safari vacation with this Disney package. 10-nights and 9-days to soak up some of the most incredible landscapes like Table Mountain and explore places like the Kapama Game Reserve to see big cats, giraffes, elephants, and more.
Ready to plan that vacation? Give us a call or contact us today! We are so excited to help make your trip a reality.