The first time you see the sunrise over the savannah, orange rays filtering through the branches of Baobab trees, relaxing in your camp on safari is an unforgettable moment. Your first safari trip to Kenya will be full of amazing views, incredible wildlife, wonderful people, and truly special memories. There is so much to do on safari, and the destinations are fairly remote, so knowing what to expect, what to pack, and what to prioritize once you get there is very important.
Here's everything you need to know about your first safari vacation to Kenya.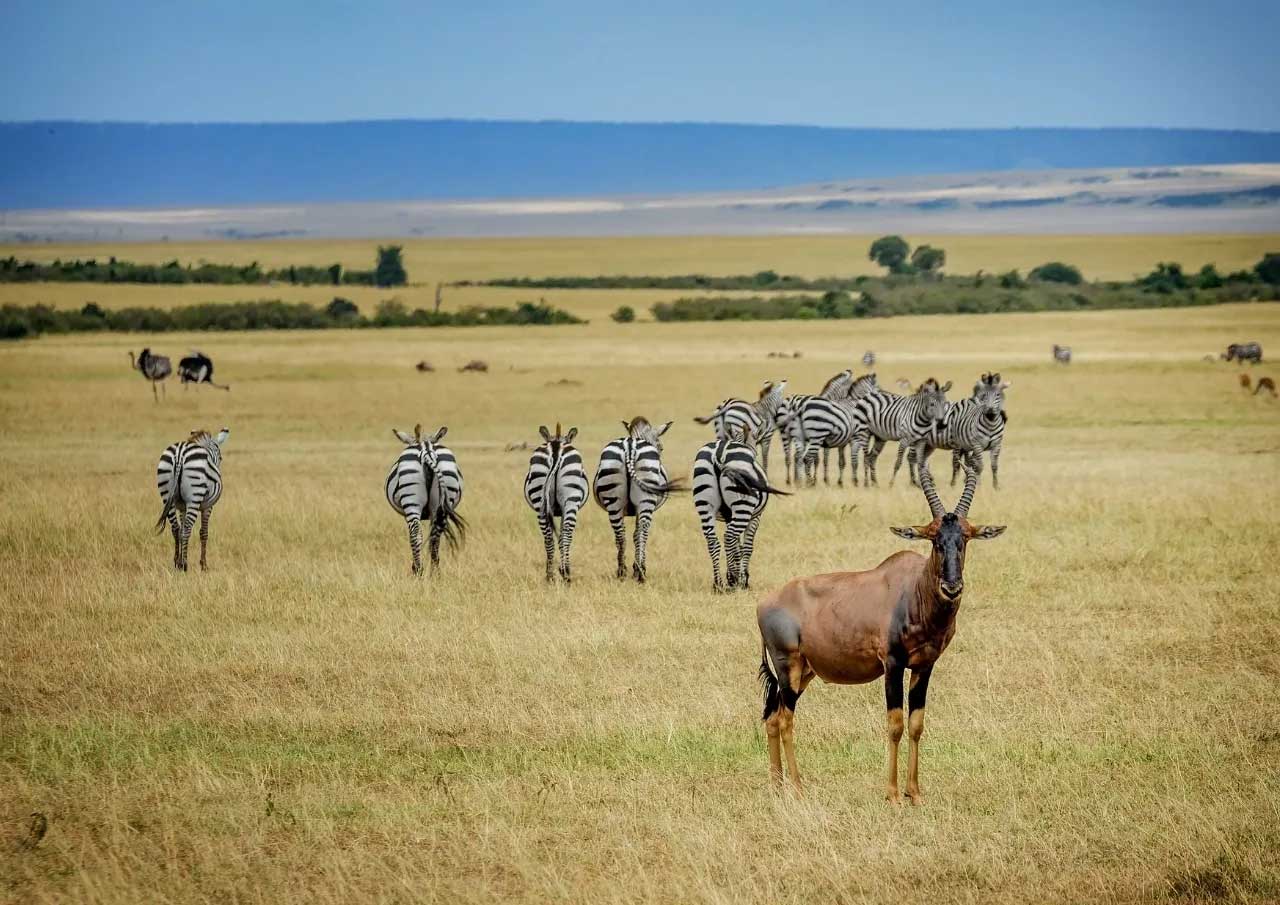 About Safaris in Kenya
There are plenty of places across Africa to go on safari and each park has its own unique appeal. The most popular safari park in Kenya is the Masai Mara Game Reserve, stretching through southern Kenya along the border with Tanzania. This park is home to the famous wildebeest migration, which is the centerpiece of many safari trips.
In Masai Mara, you can catch all five of the Big Five safari animals–lions, leopards, black rhinos, African bush elephants, and African buffalo. You can also catch zebras, giraffes, gazelles, and grey crowned cranes. While Masai Mara is the biggest of the game reserves in Kenya, other parks like Lake Nukuru National Park are home to rare and beautiful wildlife like flamingos and leopards.
How to Get to Your Kenyan Safari
Kenya is one of the most popular locations for an African safari, so there are plenty of options to get from major international airports to the parks.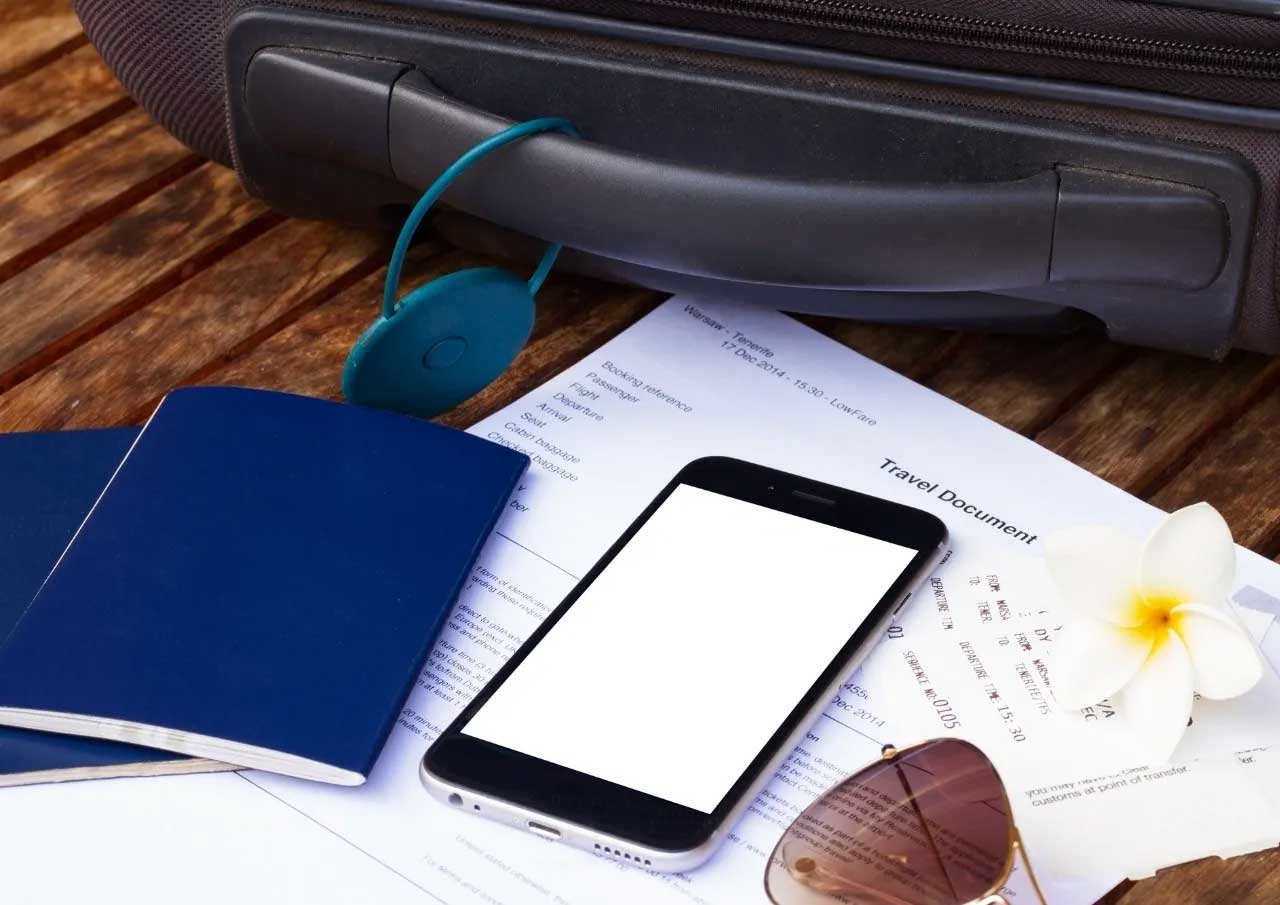 Before You Book
As an international traveler, you will need to check your country's travel requirements for Africa. Check for things like visa requirements and vaccines at least six months in advance to make sure you have time to get up to date and submit the required paperwork. Be sure to confirm with each country you will be visiting, if you will be making more than one stop in Africa.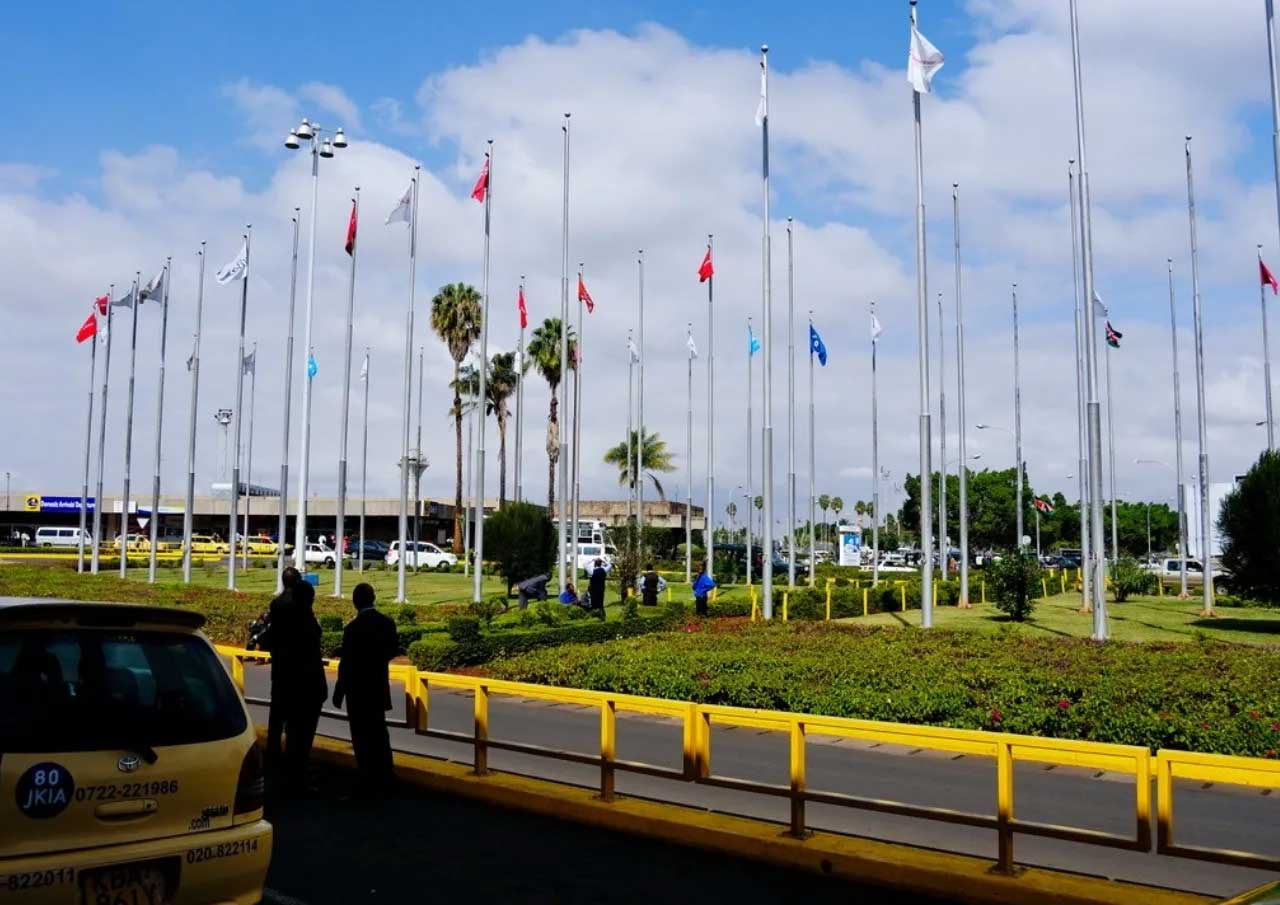 Arriving in Africa
For your safari in Kenya, you will likely be arriving in the capital, Nairobi, at Jomo Kenyatta International Airport (NBO). This is the largest airport in East Africa and offers connections across the area to Tanzania, Uganda and other safari park destinations.
Getting to Safari
Once you arrive in Africa, you will want to meet up with your tour. Plenty of tours will meet you at the airport, handle your bags for you and take you out to the safari park to get started on your tour. This is a great option if you've booked a longer tour that will visit multiple parks. The most common way to get out to the park is in a small plane, and the flights are about 40 minutes from Nairobi.
Your tour can also be coordinated for car or small bus pickup from Nairobi. Masai Mara is about 5 hours drive from Nairobi. Keep in mind that many of the roads into the parks are dirt roads, susceptible to being washed out or muddy in the rainy season and rutted and dusty in the dry season.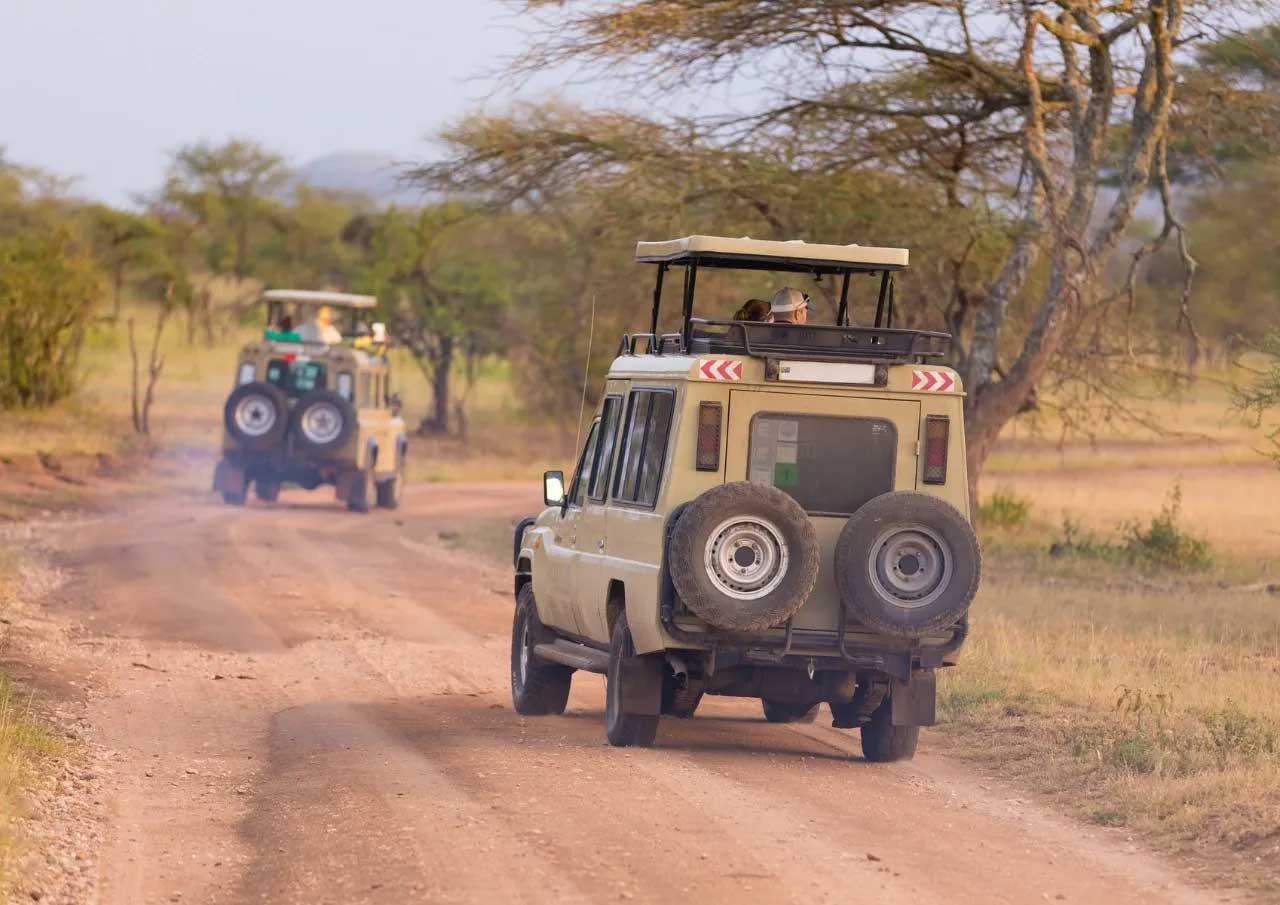 A Day in the Life of an African Safari
Once you meet up with your tour, you will head out into the park. A typical safari will travel by Jeep to a camp of permanent or semi-permanent tents. You can also book safaris to resorts or a tour that will travel with temporary tents that you pack up and bring along with you.
Your travel style will depend on what you're looking to get out of your trip, but the tour guides know the best places to camp, so usually the permanent camps are a great way to go for more amenities and the best safari experience.
A typical day on safari starts with an early wake up call at dawn or even before. Many of the most elusive and beautiful animals in Kenya are diurnal, so they are most active at dawn and dusk. Getting up early to start exploring will also allow you to return to camp at the hottest part of the day for a nap and a chance to escape the hot sun.
Each safari day typically ends with a "sundowner," an alcoholic drink enjoyed in the African bush at sunset.
Travel tip: Your guide knows best! If the guide is recommending an extra trip or a detour, follow their advice. They are always in communication with other guides to track the animals and keep track of conditions.
Likewise, if your guide tells you to do something safety wise, do exactly as they say. Animals on safari are wild animals, and your guide is trained to know what to do when an animal gets too close or starts behaving erratically.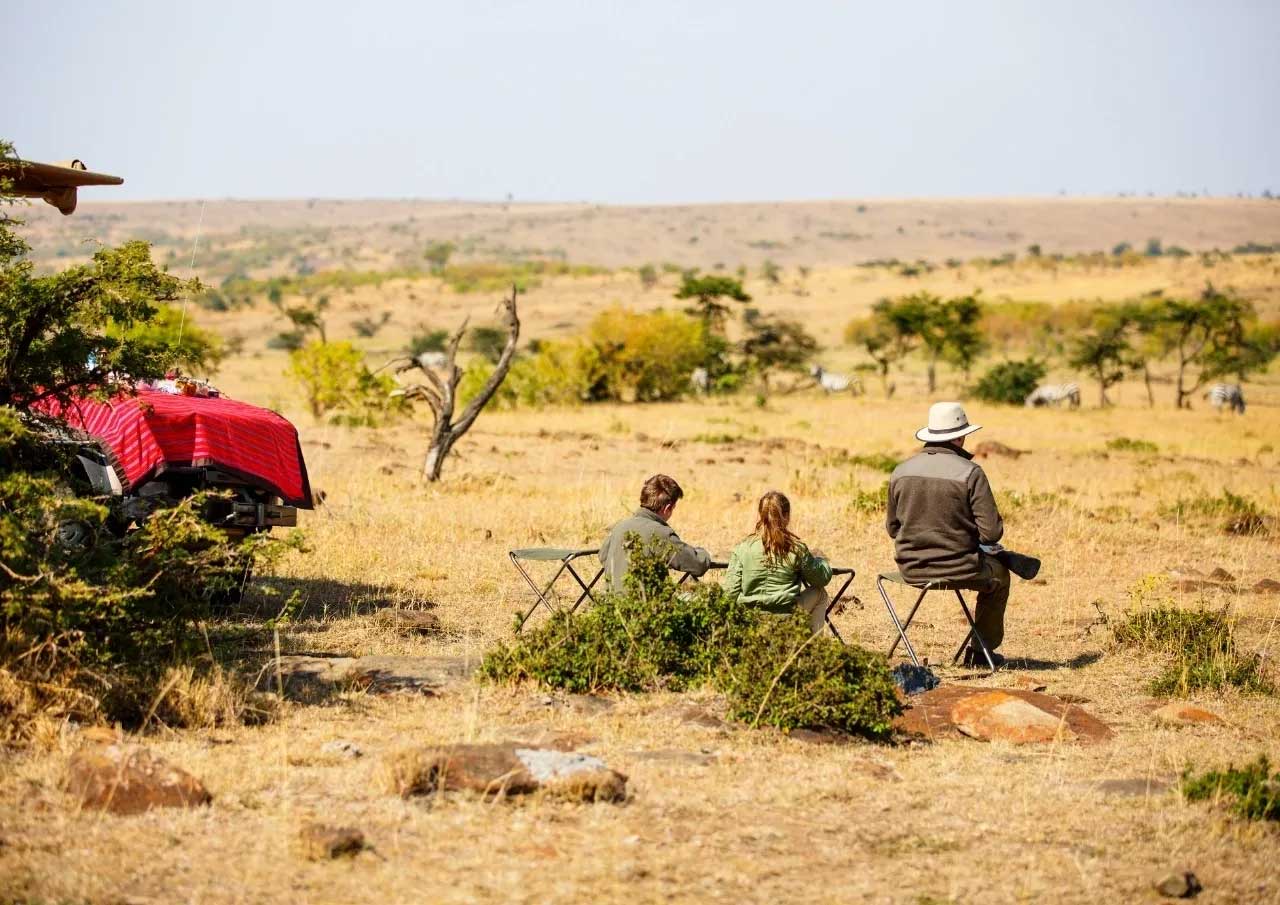 What to Expect on African Safari
You will see so many amazing animals and get to know some of the most unique landscapes in the world. You will also meet some of the best people you've ever met on your travels–and become quite close as you share a camp for your trip.
An African safari is an experience unlike any other. You will never forget the people you met, the animals you got up close to and the experience of driving through the bush on the toward (or away from!) a herd of wildebeests or elephants.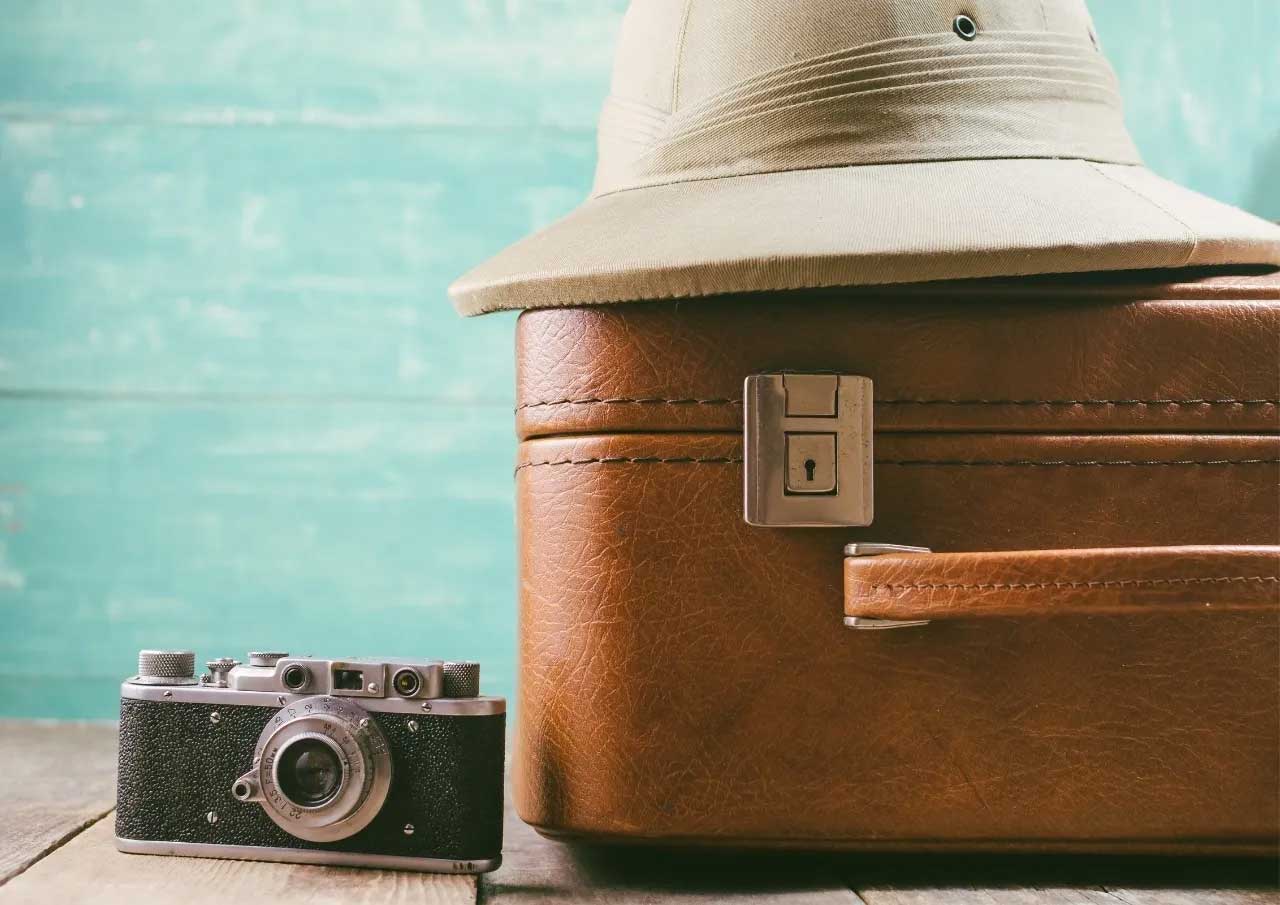 What to Pack for Your African Safari
An African safari is a vacation unlike any other you have probably taken. You will be spending most of your time in the bush with a small group of people, walking, exploring, and driving down dusty roads. Prioritizing layers in light earth tones is the best way to conserve space and stay comfortable on safari.
Pack Light
Most African safari tours have a bag weight limit of 15 kg, so packing light is essential. Also, keep in mind that many of the small charter planes that fly out to the game reserves require you to pack in soft sided bags, so keep this in mind whether you will be throwing your luggage on a small plane or in the back of a four wheel drive.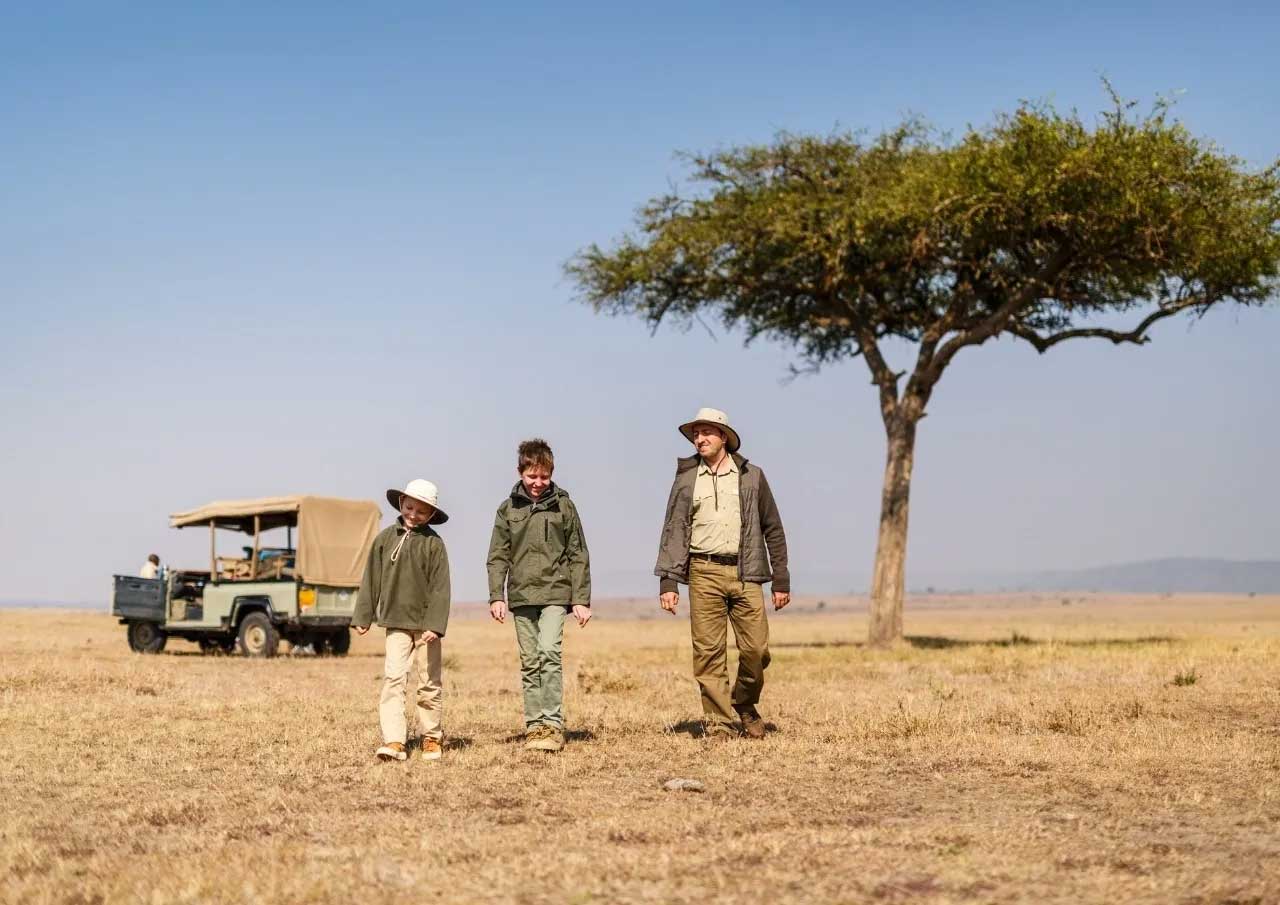 African Safari Clothes
Focus on multi-functional items in neutral colors to cut down on weight. Many safaris offer laundry service, so take advantage of that and limit your daily outfit options.
Clothing packing list:
– 2 pairs of breathable long pants in light earth tones
– 2 long sleeve breathable shirts in light colored earth tones
– 3 t-shirts/tank tops for layering
– 1 light jacket for cool morning game drives
– a light scarf or bandana to wrap up in in the morning and then use as sun protection for the afternoon
– a light colored, breathable wide brimmed hat
– many safari camps have pools, so bring a swimsuit
– one versatile dress or nice shirt for an evening
– your preferred sleep attire and undergarments (it is considered impolite to include undergarments in the laundry service, so plan ahead to wash these yourself)
– one pair of sturdy, light trail shoes
– flip flops or sandals for the campsite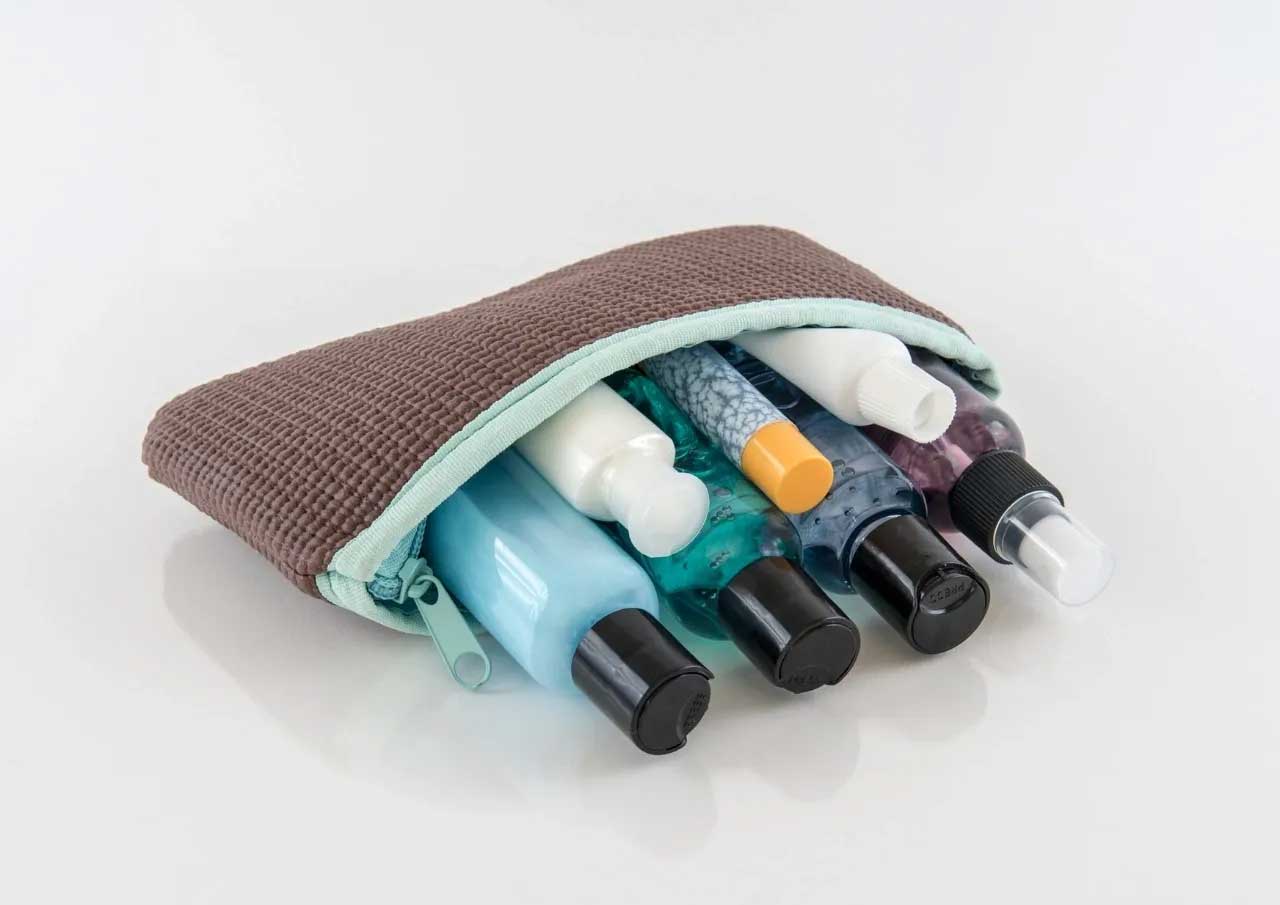 Extra Items to Bring on Safari
Save room on toiletries with multi-use items, but don't skip on SPF and insect repellant.
Pack a small medical kit, and be sure to include extras of any prescription eyewear and medication you may need. The bush is far from any pharmacies, so bringing along a few doses of over-the-counter medicines like Tylenol, DayQuil and Benadryl may save your trip.
Credit card machines are few and far between in the bush, so plan to carry cash. Change some into local currency (Kenyan shillings) and keep some in a strong currency like U.S. dollars or euros.
Possibly the most important thing to bring on safari is your camera. The pictures you take will be memories forever, so consider bringing a spare camera, zoom lens, extra storage card, and batteries for the best photos you can get.
Travel tip: bring a dust-proof, waterproof bag for essentials like your camera, eyeglasses, and anything else you want to keep dust free!
—
Ready to plan your next trip? Visit our Vacation Consultation page!