If you've ever sipped a dry, white sherry, savoring the crisp intensity on your tongue, or swilled a fruity Rioja around your mouth, tasting the tannins while the rich aroma kicks in, you'll know Spanish wines are worthy of respect. The average Spaniard drinks more than five and a half gallons of wine a year. And in spite of illustrious wine-making neighbors such as France and Italy, almost all of that amount is wine produced on home soil. And a lot of Spanish soil is used for wine – 2.9 million acres in fact, the equivalent of a square nearly 70 miles each side – making Spain the most widely planted wine nation in the world.
.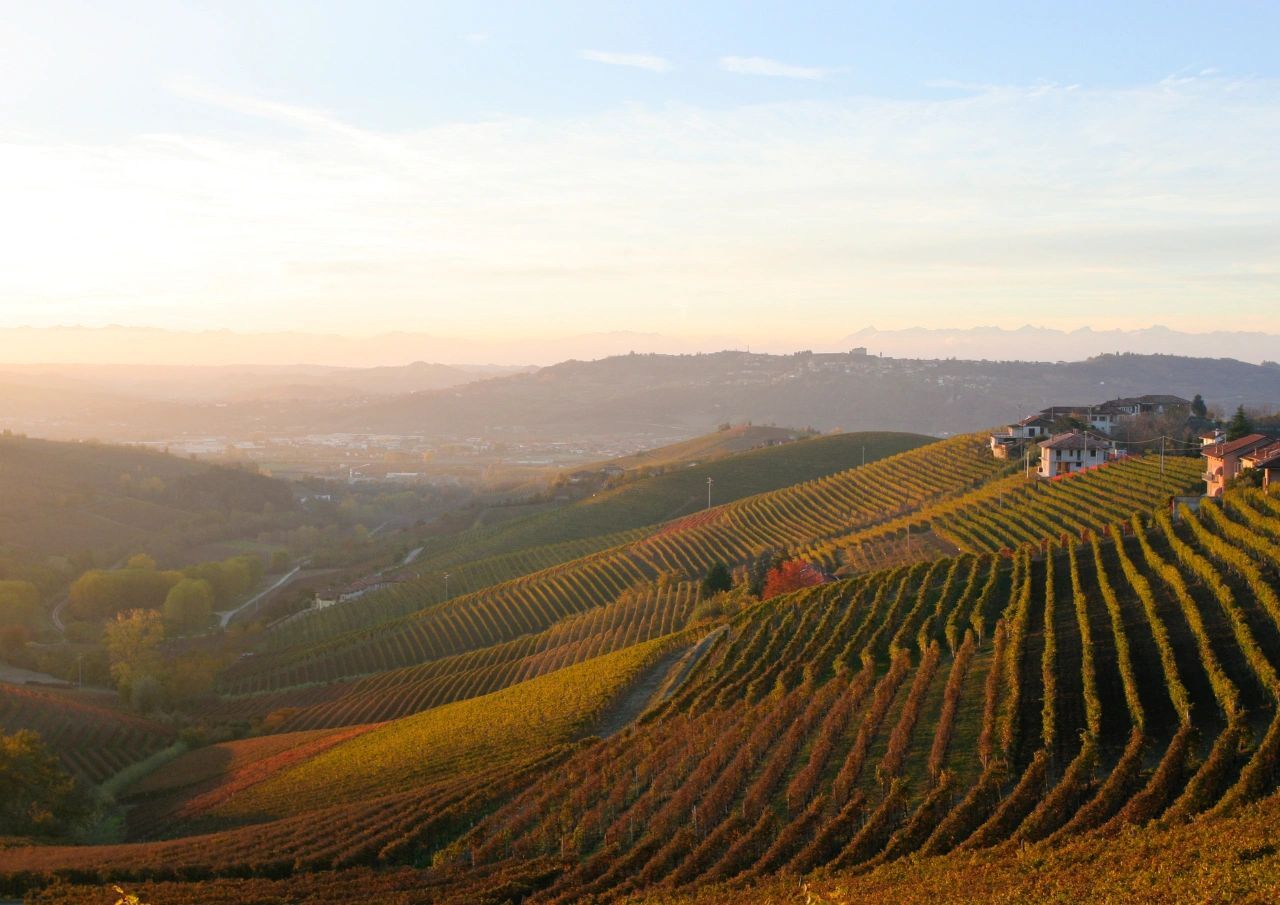 Spain produces a great variety of terrific wines – dry whites and sweet whites, dry, sweet or bubbly rosado, a full range of red wines both full-bodied and light, Cava, the honorable cousin of champagne, sherry and other fortified wines. It also has several hundred native varieties of grape, though in fact almost all the Spain's wines are made from just 20 of these. You may have heard of the ubiquitous tempranillo, the life-blood of most Spanish reds; albarino, the grape of exquisite Galician whites; or the xarel-lo and parellada that give sparkling Cava. In contrast, French wines are made using almost 60 common kinds of grape.
Names of Spanish Wines
Spanish wines generally bear the name of the region that produced them, rather than the grape variety they are made of. This means when you ask for a Rioja, you'll be requesting a wine produced in that region. This keeps things simple for identifying the many outstanding wines that are a blend of different grapes from the same area. However, nobody will bat an eyelid if you order, say, an albarino – a white wine made from this grape. However, a bit of knowledge about Spain's main wine-growing regions is still the easiest way to know what wine to choose – or what you're being served!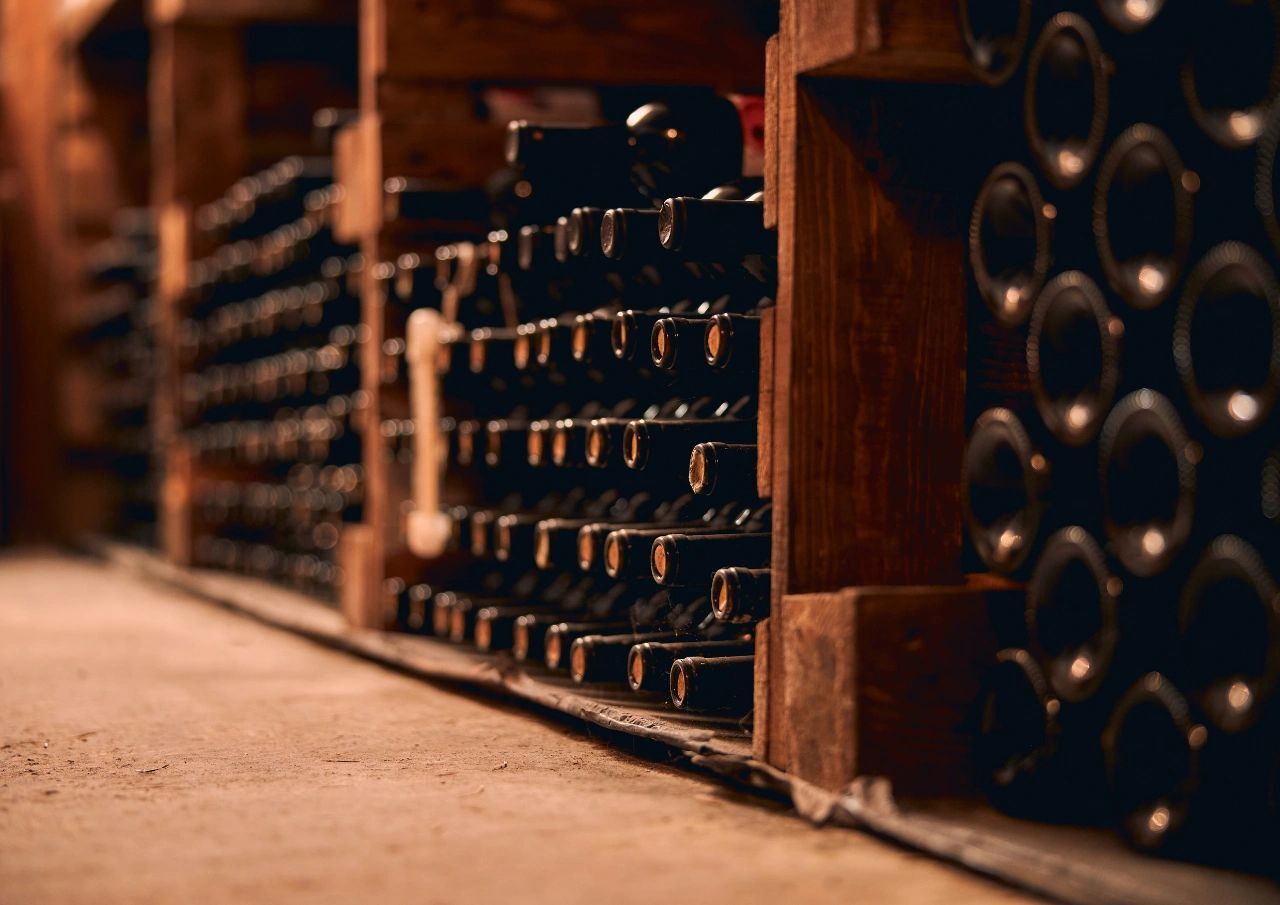 Wine Regions in Spain
From the lush green hills of the Basque country to wet and rainy Galicia on the northwest coast, and from Mediterranean Valencia to the heat of Andalusia, the home of sherry, the diversity of Spanish wine is born of the varied climates and soils of its regions. There are 12 main wine regions in Spain, roughly outlined by the borders of the 17 Autonomous Regions the country is made up of. The largest of these, La Mancha in the Castilla-La Mancha region, is in fact the biggest delimited wine region in Europe, and the place where Spanish wine began under the Roman Empire. Fun fact – historians estimate that by the second century of our era, the inhabitants of Rome alone had drunk no less than 20 million amphorae of various national wines!
But back to basics, and to where the best Spanish wines come from! Let's begin with the reds!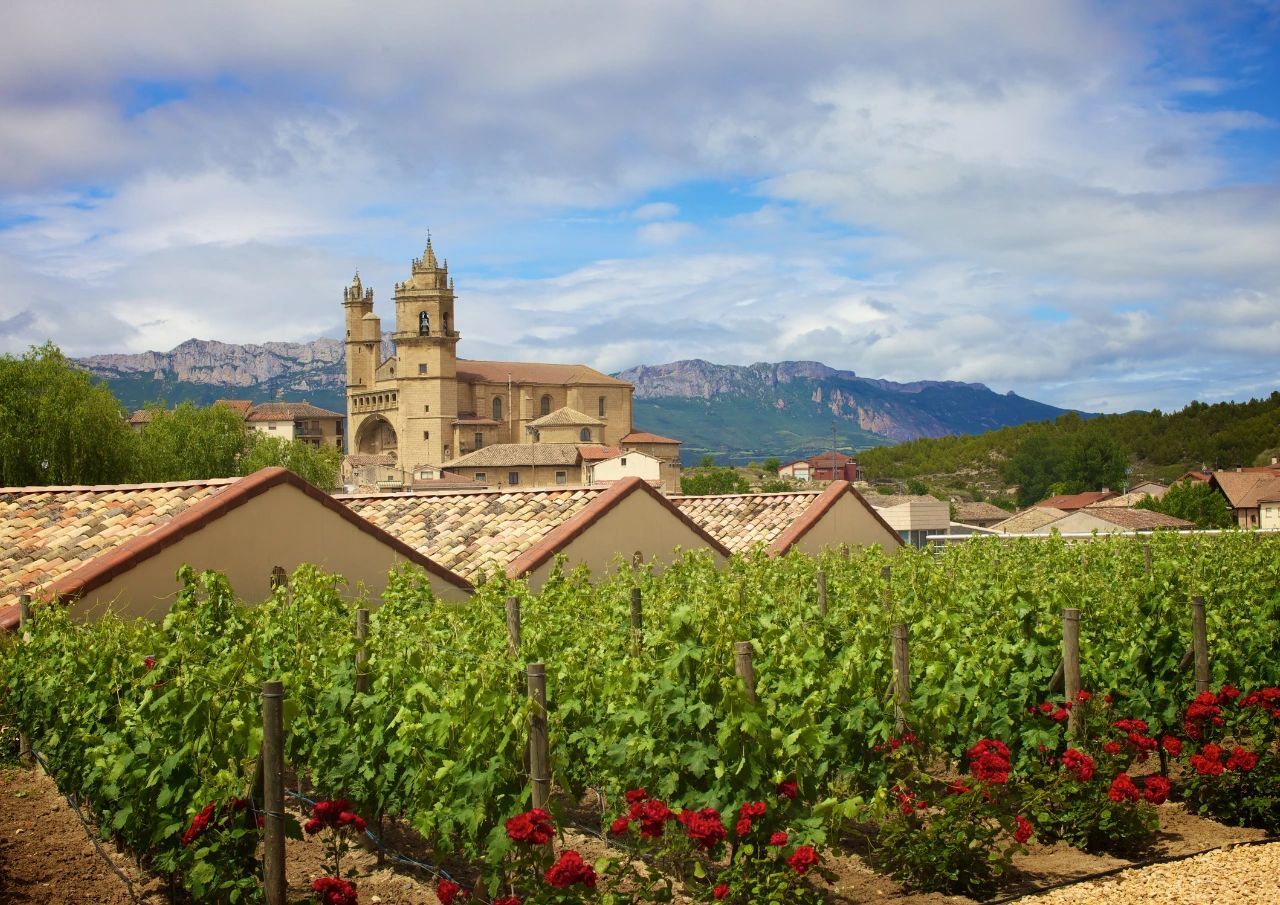 Rioja
Although the northern area of Rioja is the most famous wine region in Spain, and epitomizes Spanish wine in the eyes of many, it was actually created by the French. In the late 1800s, faced with a massive invasion of phylloxera, an insect and pest that was ravaging French vines, French wine growers took refuge in Spain, bringing with them more advanced wine producing methods and know-how. Rioja is one of only two regions to have earned the DOCa classification, the highest in the country (more on classifications later). Rioja wines are aged in large, oak barrels for anything from 1 to 3 years, then for a further 6 months to 6 years in bottles.
Rioja reds are rich in tannin and tend to have high acidity. They have a fruity character also, with a taste reminiscent of dark berries, or sometimes cherries. They are made from such grapes as tempranillo. garnacha, and maturana, or a blend of these or other local varieties.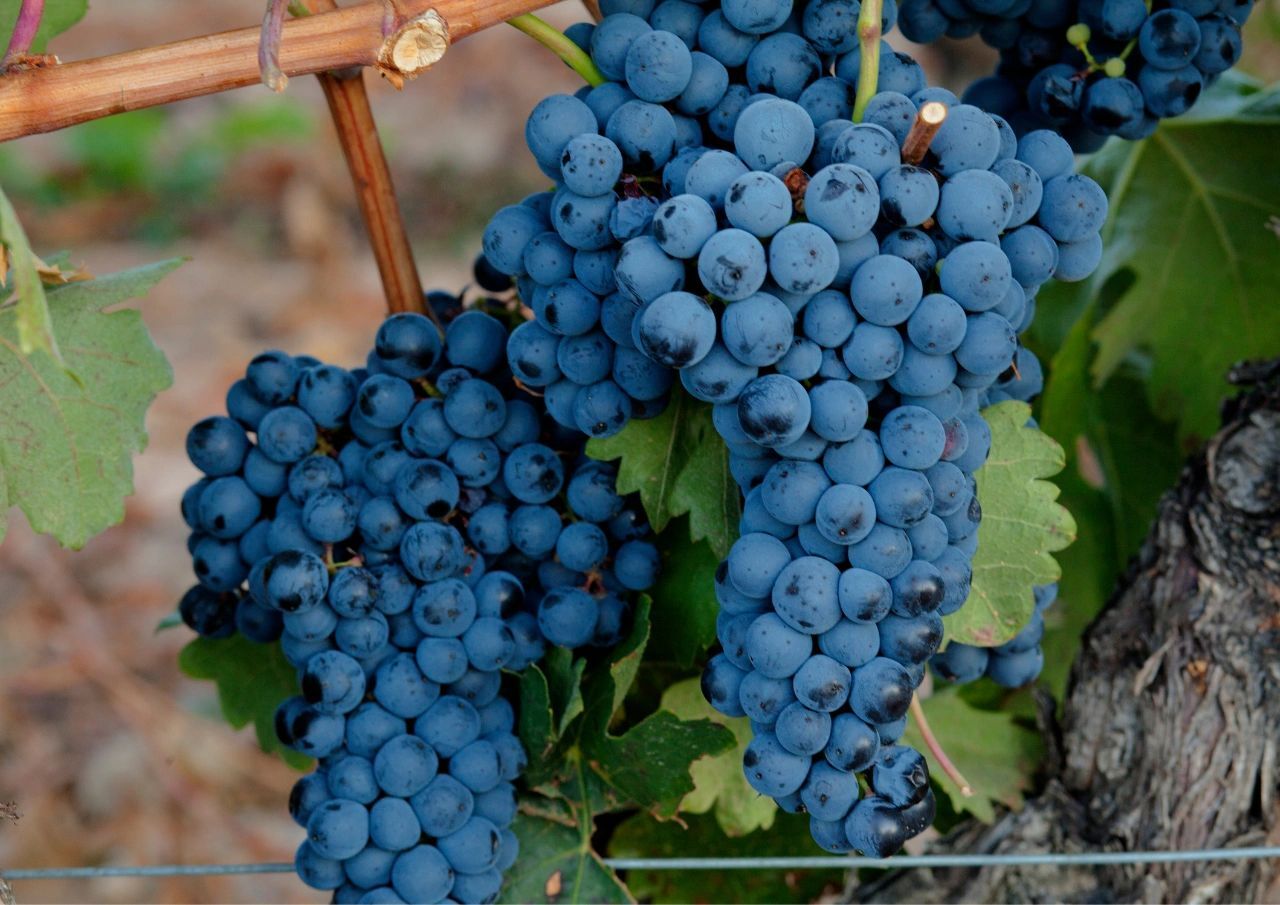 Ribera del Duero
This area, by the banks of the river Duero, is part of another northern region, Castilla y Leon, and is one of the most prestigious in Spain. Located on a plateau, the vineyards get plenty of sunlight all year round. Ribera de Duero wines are almost all reds – rich and intense, made mostly from tinto fino grapes (the local name for tempranillo) or garnacha. Their flavors are bold, and the first sip alone will tell you a lot about the wine's identity. But they are well-balanced wines, and the oak taste from the aging barrels doesn't leaves only a subtle taste. Ribero del Duero wines have are a close second to Riojas.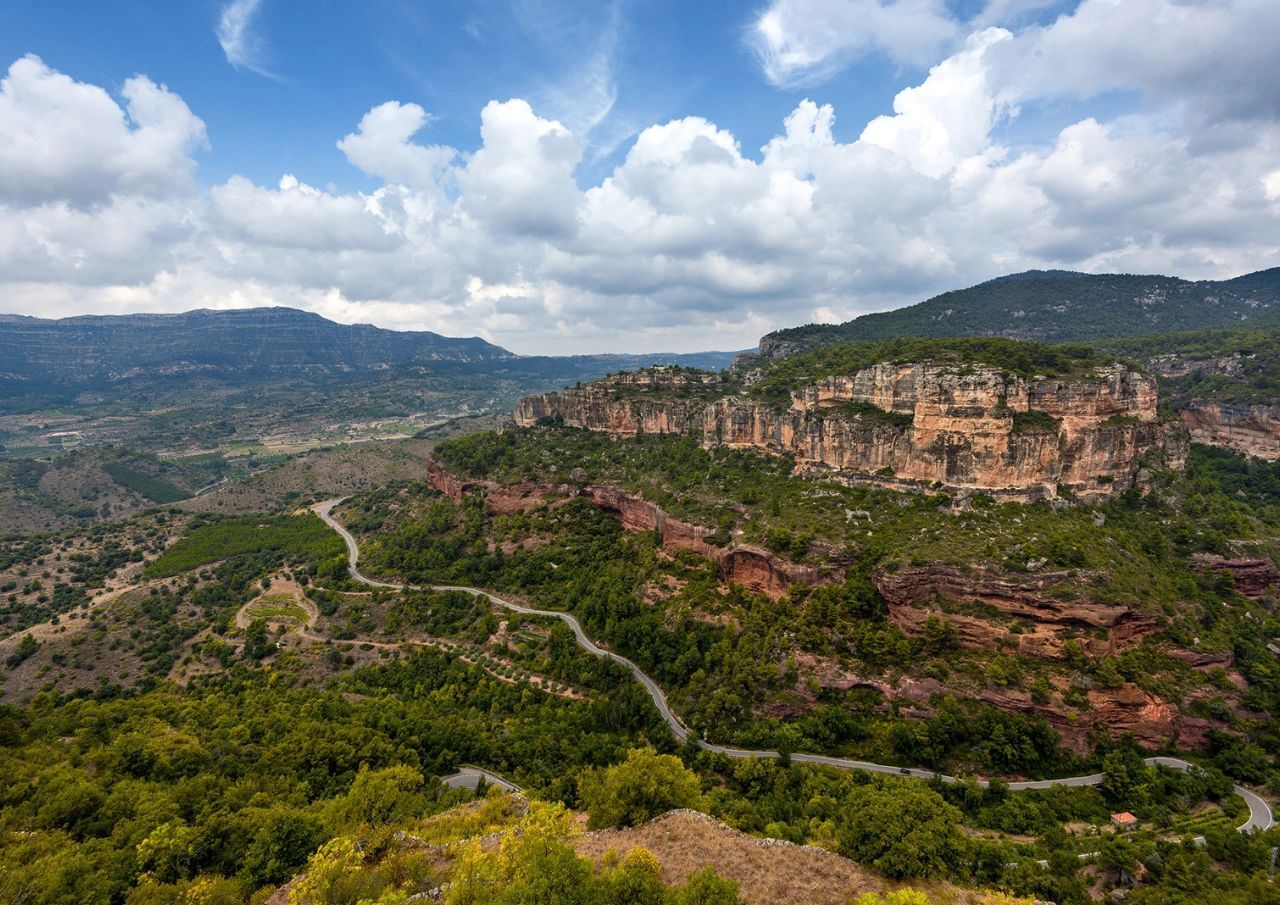 Priorat
Catalonia is a hilly autonomous region near the Pyrenees, well-known for its vibrant capital Barcelona, one of the most visited destinations in Europe. The city has a rich arts scene, and amazing architecture ranging from Gothic churches to avant-garde homes. Catalonia is located in the far northeast of Spain, by the Pyrenees and border with France. The Catalans have their own language, culture and customs. They are a proud people, and very independent in spirit.
These traits may have rubbed off on Priorat wines – the region is the only other, aside from Rioja, to boast a DOCa classification. A very dry microclimate and soil mean yields of the red wine grapes garnacha and Cariñena are low – and the harvest therefore precious! This can make Priorat wines expensive. It also gives Priorat reds a thick texture and deep color. In contrast with Rioja and Ribera del Duero wines, which are generally aged in North American oak, Priorat wines are aged in new French oak barrels, which produces surprising subtle notes, like liquorice or chocolate, though the berry undertones are still there too.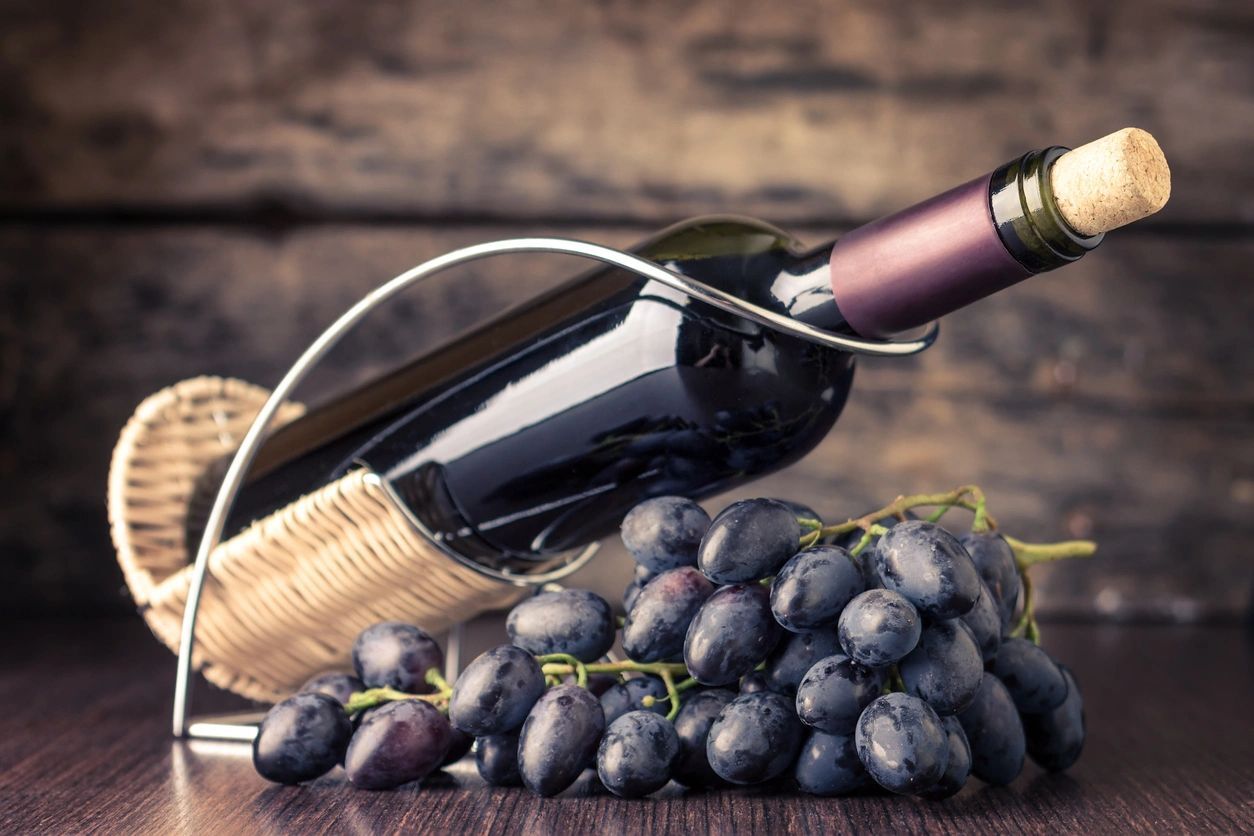 Toro
We now move to above the Duero river valley, onto a dry and windy plateau in Castilla y León. Toro wines are powerful – if you want guaranteed tannins and a gorgeous, dark red wine with a proper kick, choose a Toro wine. Toro reds are made with tinta de toro grapes, which, although similar to tempranillo, give Toro reds the subtle, distinct taste and aroma that set them apart from other reds. The heavy body of Toro wines carries a fruity flavor dominated by berries.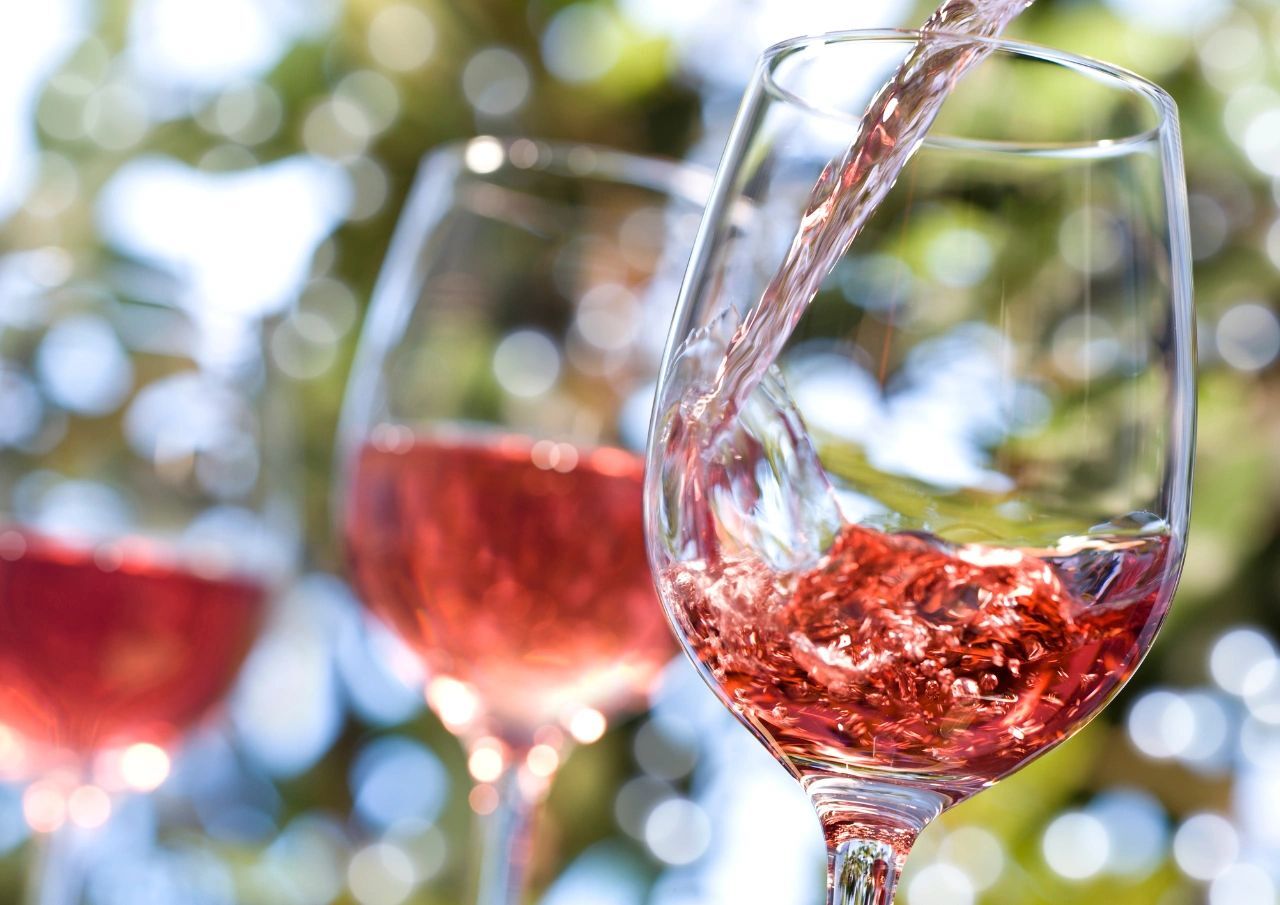 Navarra
Navarra is a region in northern Spain around Pamplona, a small town famous for its running of the bulls. It is another region where the tempranillo and garnacha grapes are predominant. Accordingly, it produces hearty reds similar to Rioja, with the same well-defined oak flavors behind tannin and fruit in a solid body. But it also produces the perfect wine for hot weather – rosado. A rosado – rosé in France – is a light wine, which can be sweet and smooth on the tongue, or dry and crisp. The sweet kind are treacherous, as they are very easy to drink! Navarra rosados are typically fresh and dry, intense in color, with pleasant, fruity undertones. A Navarra rosado is a great wine to have a glass of while you think about what wine to order!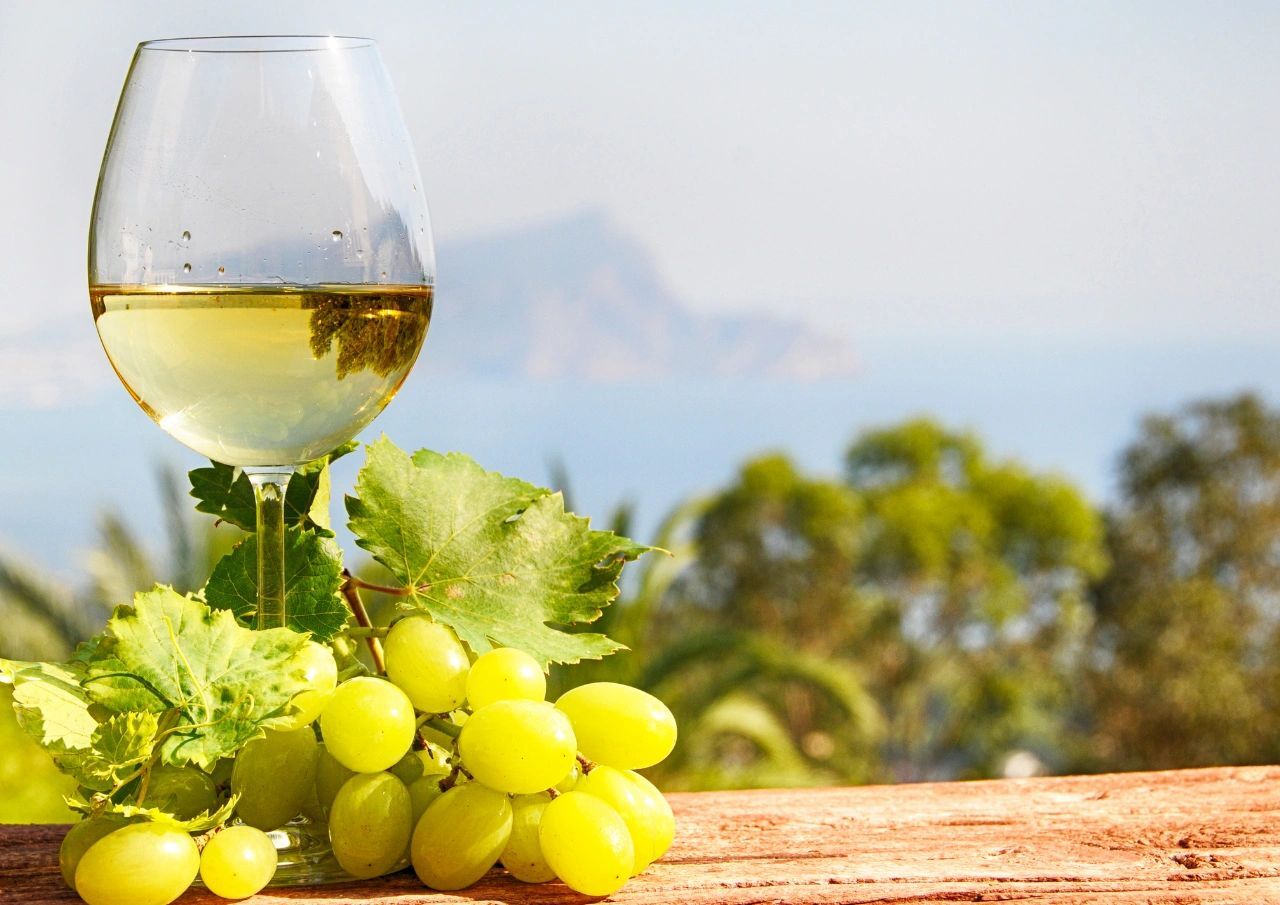 Spanish White Wines
While Spanish red wines alone would make Spain a distinguished wine nation, there are a number of excellent white wines too. And in fact, airén, Spain's most widely planted grape, is a white variety, though it usually ends up as brandy. The main white wine regions in Spain are Andalusia, Galicia, Castilla and Catalunya.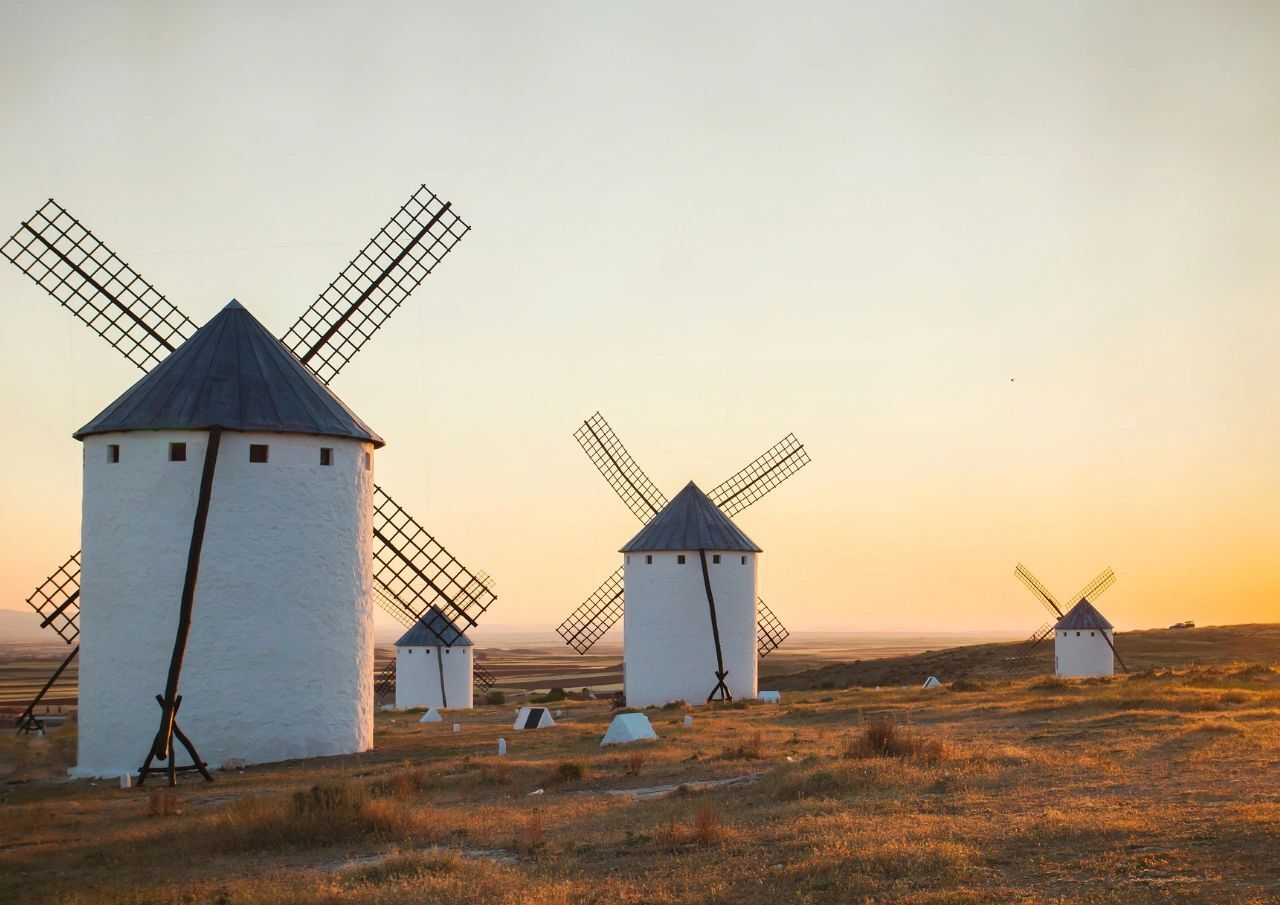 La Mancha
As a part of the Castilla-La Mancha region, La Mancha deserves a mention not least because it produces a third of all Spanish wines. Formerly known for passable, affordable whites, it now has some higher grade wines at perfectly accessible prices.
La Mancha wines are typically aged in young oak barrels. They are generally not sweet, (certainly not like the fortified wines many La Mancha grapes are used for), but are smooth, and have notes of late summer fruit such as apricots and peaches that add a more subtle sweetness. Some also have a mildly nutty taste from the oak.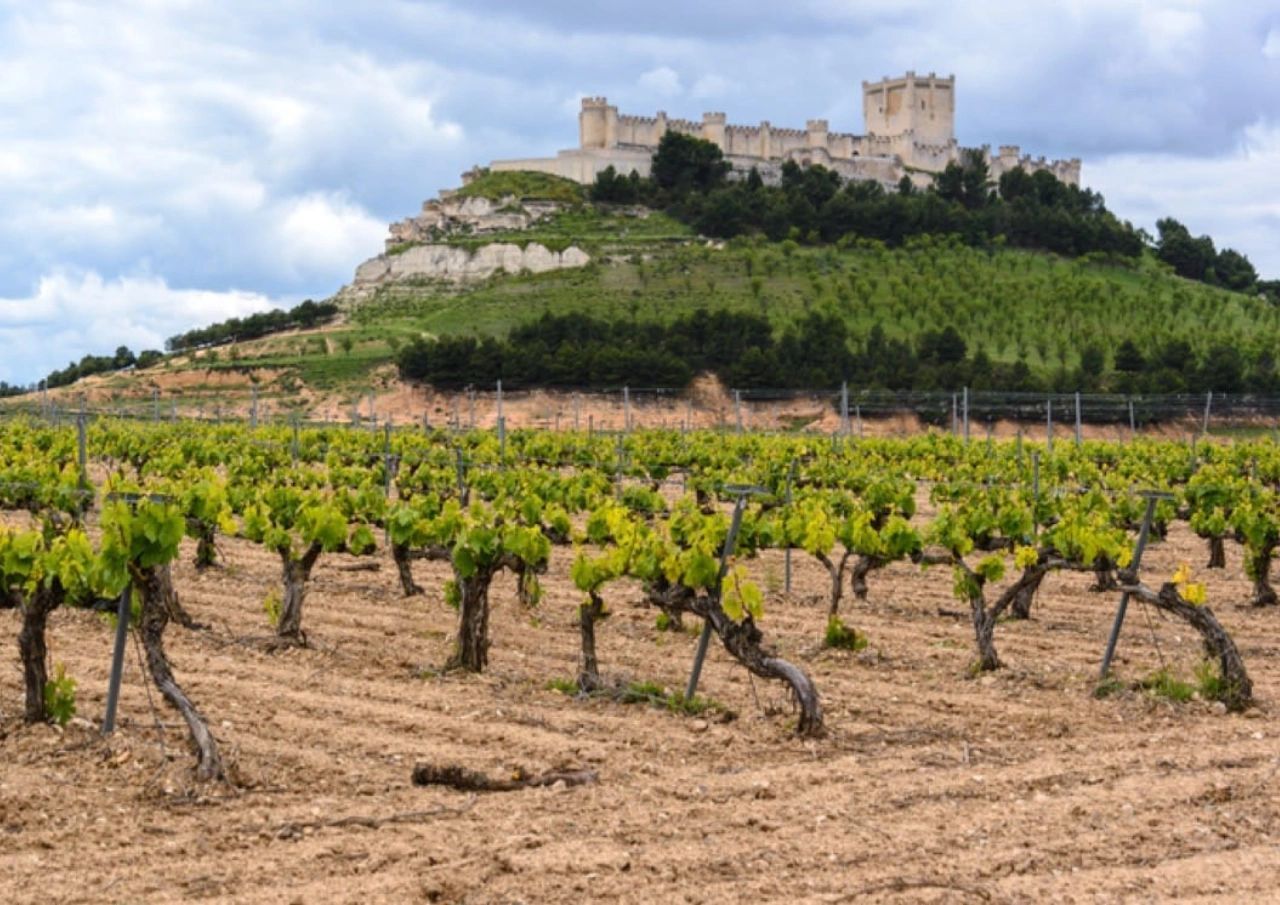 Rueda
South of the city of Valladolid, Rueda offers some of the best modern white wines anywhere in Spain. Rueda wines are made mainly from verdejo grapes, sometimes blended with Sauvignon Blanc, and are light to medium-bodied. Their fruit undertones are gooseberry or green plums.
Rueda has a special white named after its grapes – verdejo is a dry white, crispy and citrusy, delicious served chilled, or with fish or seafood.
Catalonia (Catalunya)
While Catalonian reds are grouped more in the southern and eastern of this region, north and west of Barcelona are some memorable whites. Among the most distinctive of these are the wines from Alella, one of the smallest vineyards in Spain. These wines are sweet, fruity, and excellent as pre-dinner drinks or to accompany desserts with delicate flavors.
Still in northern Catalonia, in places like Costers del Segre in Lérida province, you'll find more fresh white wines, slightly dry and less fruity. They are closer to traditional, Old World wines, pleasant to hold on your palate for a few seconds for the real grape flavors, before you swallow them down.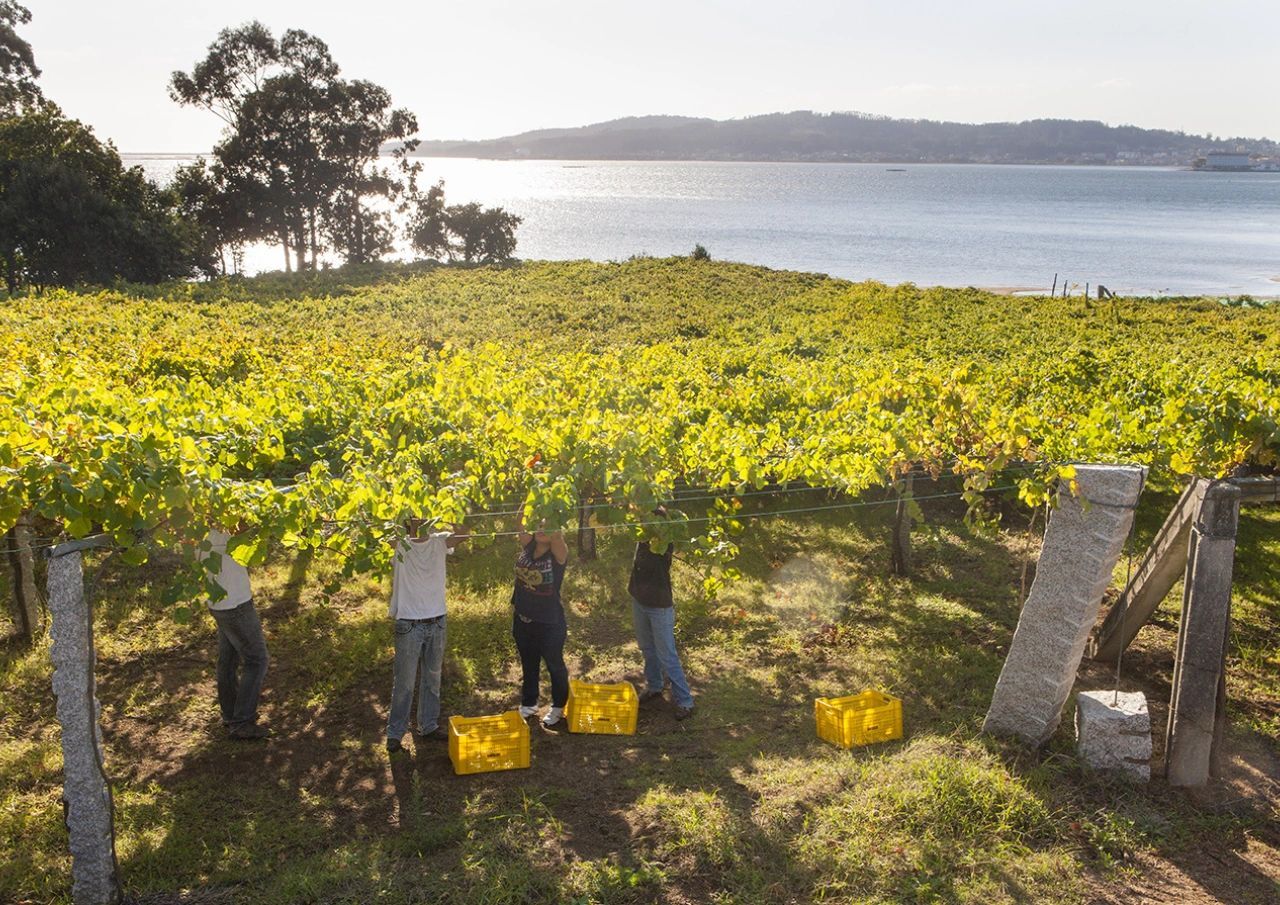 Rios Baixas
North we go, and west, to Galicia, the rainiest region in Spain, by the Atlantic ocean. Along the lower part of the Atlantic coast are whites from Rios Baixas. These are usually non-blended wines made only of albarino grapes. They are quite dry, but have a subtle sweetness from the fruit elements in their taste – sweet apple and apricot, or some tangy grapefruit or citrussy lemon. The thick skin of the grapes can give a slightly bitter, or tart undertone. As Rios Baixas wine ages, it becomes a darker amber color, and some compare its taste to German Riesling.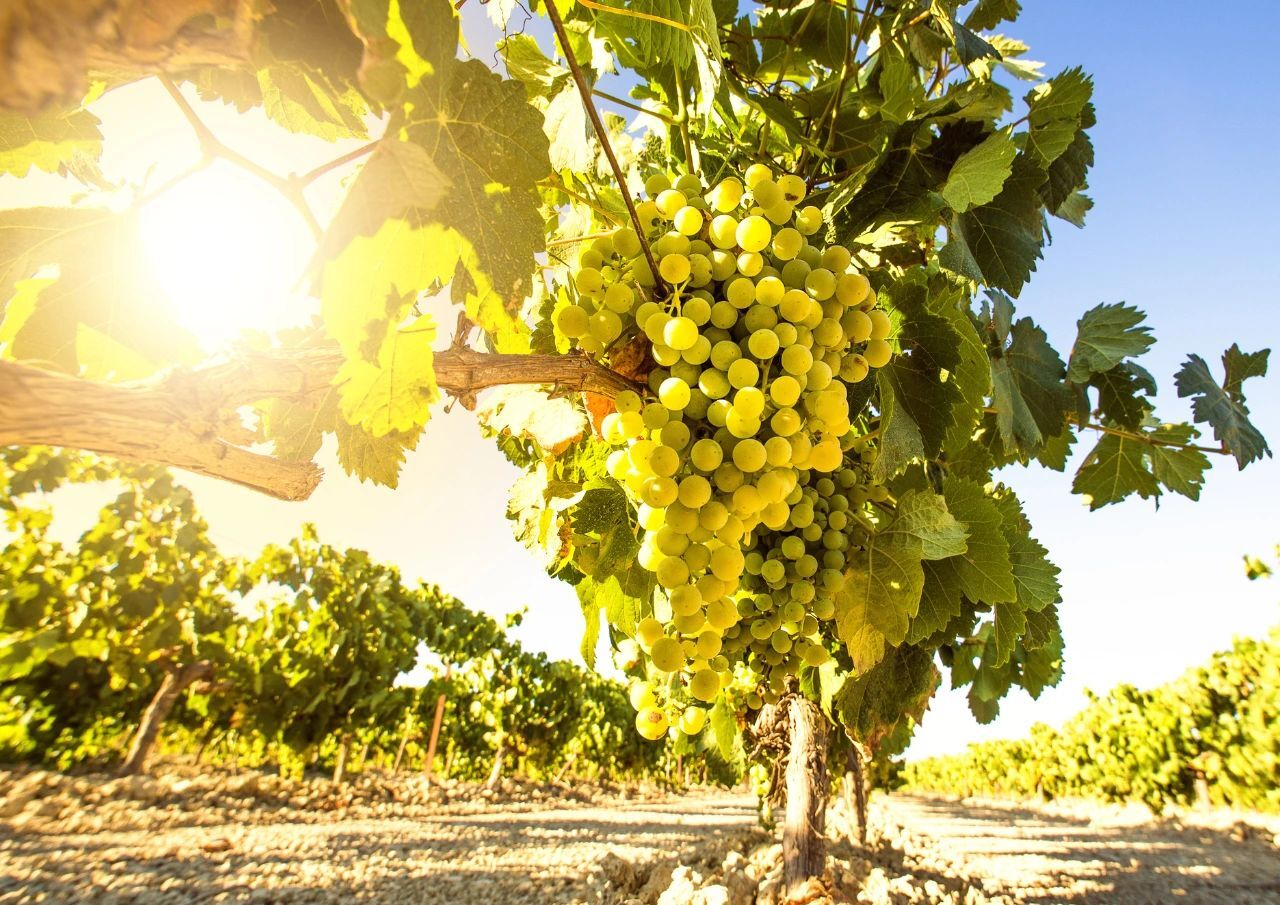 Andalusia
In the far South of Spain, Andalusia is one of the hottest parts of the country and has long, scorching summers. This makes the juice of the grapes more concentrated, and perfect for the various fortified, and mainly sweet, white wines that the region is known for. The best-known one is of course sherry, from the town of Jerez de Frontera, and is made with a grape variety called Palomino.
In its Manzanilla and Fino versions, sherry is similar to medium-bodied white table wines. As it oxidises, it becomes fuller and heavier, in versions such as Amontillado and Oloroso. Young sherries are also sometimes blended with Moscatel or Pedro Ximénez grapes, to make sweet dessert wines.
The other great Andalusian sweet fortified wine, of course, is Malaga. Made mostly from Moscatel grapes, it originated in the city of the Malaga, the fruit of a very ancient wine making tradition.
Sparkling Wine
If you're even in Spain and have something to celebrate, don't order Champagne or Prosecco! You would get dark looks from an offended waiter! Your go-to option will be Cava, the Spanish cousin of champagne, and a bubbly wine made using the same process.
Cava is neither the name of a region, nor the name of a grape – the word in fact means "cellar" but it refers to this trademark Spanish sparkling wine, that is traditionally drunk at Christmas and New Year's, and on many other festival days! Almost all Cava comes from Catalonia, and is made from the native grape varieties paralleda, macabae and the very Catalunyan-sounding xarel-lo.
Cava can be as sweet or as dry as you want – Dulce and Semi Seco are bubbles of pure sweetness, whereas Extra Brut and Brut Nature as are dry as these wines come.
The birthplace of Cava is the town of Penedès, which has also given birth to a more recent sparkling wine – Corpinnat. Corpinnat is the crème de la crème, an exclusive gem of a wine made from organic, native grapes harvested by hand, and then aged for a minimum of 18 months – pure joy in a glass!
One more effervescent wine you shouldn't miss is Txakoli (pronounced chacoli), the signature dry sparkling white of the Basque country. The wine is made from hondarrabi grapes native to the Basque area, and should be poured from a height, to preserve the tiny bubbles. It should also served in small glasses so it doesn't lose its fizz – you can always have another one!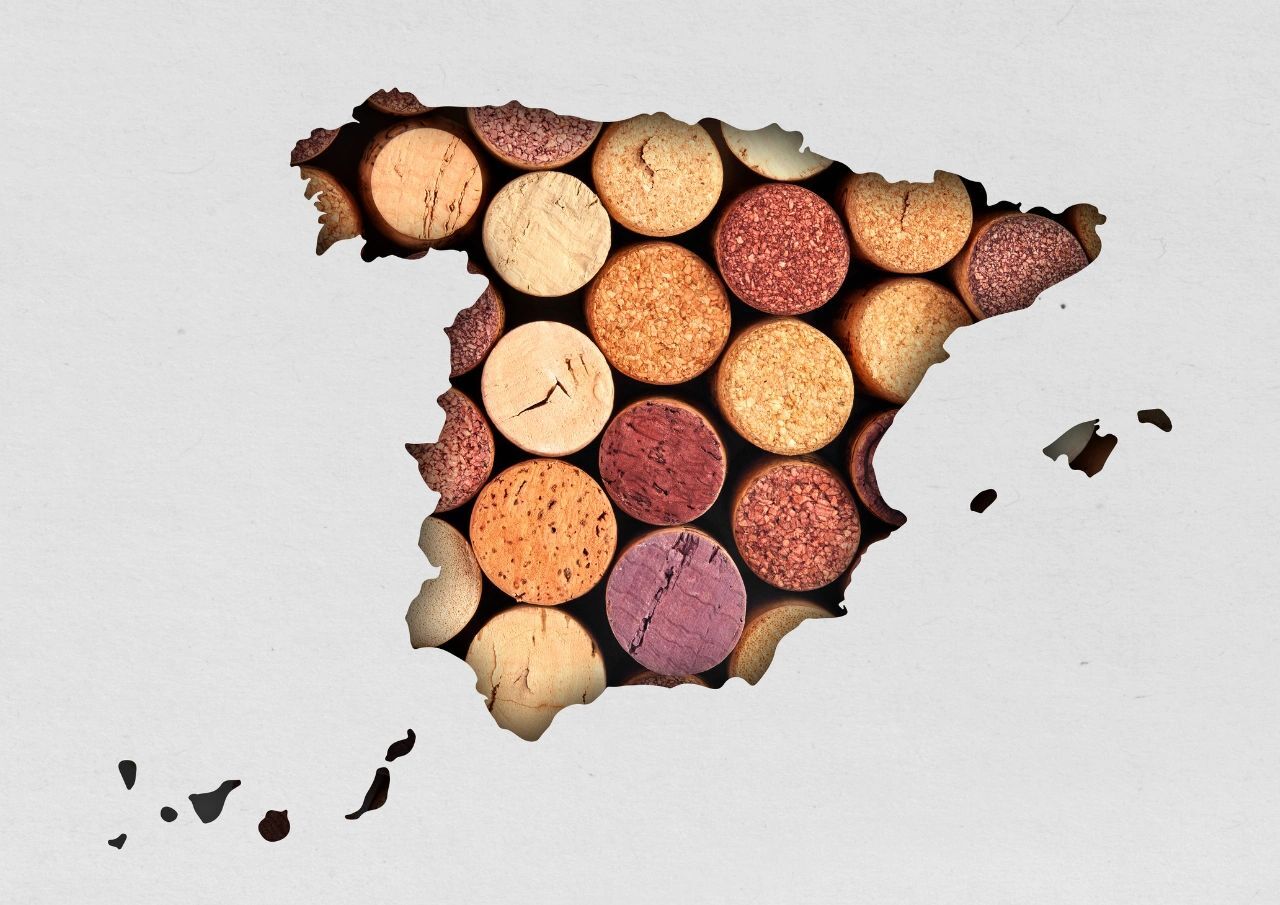 Spanish Wine Classifications
One more useful thing to know, is how Spanish wines are graded. The following classification system indicates their quality, according to the status of their region and winery of origin.
Spain has four classifications for 'quality' wine, or wine that is 'regulated'. These are similar to those used in France and Italy.
DOC (also DOCa, or DOQ), Denominacion de Origen Calificada. This is the absolute top level of quality in Spanish wine, and accordingly, only two regions – Rioja and Priorata in Catalunya – have this status. But Ribera del Duero may soon join their ranks. It was voted best wine region in the world in 2012, and has been steadily gaining popularity ever since.
DO, Denominacion de Origen. Over 60 regions are authorized to give their wines this label. DO are sourced only from their specified growing areas, and have to meet quite demanding quality standards.
Vino de la Tierra. This translates as 'country wines' or 'wines of the land'. It is a classification issued for wines that are not from DO regions, and those that are a blend of wines from various regions. This does not make them bad wines! Indeed, without the cost a government classification adds, some are super value and excellent!
Vino de Mesa. Vino de Mesa is the equivalent of 'vin de table' in France, and means simply table wine. They are usually sold without information on their region of origin, grape variety, or vintage. They are mostly passable – but a one-liter box in a bodega can cost as little as one euro, so don't expect too much!
Rioja is unique, and while it already boasts Spain's top classification, it has three of its own for wines within its own region!
Crianza is the classification for food-friendly Rioja reds to enjoy on a daily basis. Real wine lovers may make this grade their default wine!
Reserva is the next wine up! It has to age longer, and so is naturally a little more expensive. As a less young wine, it has more body, and goes well with meats.
Gran Reserva. You can't do better than this! Gran Reserva isn't even made very year! And it has to age a minimum of five years to earn its label! So a precious tipple indeed!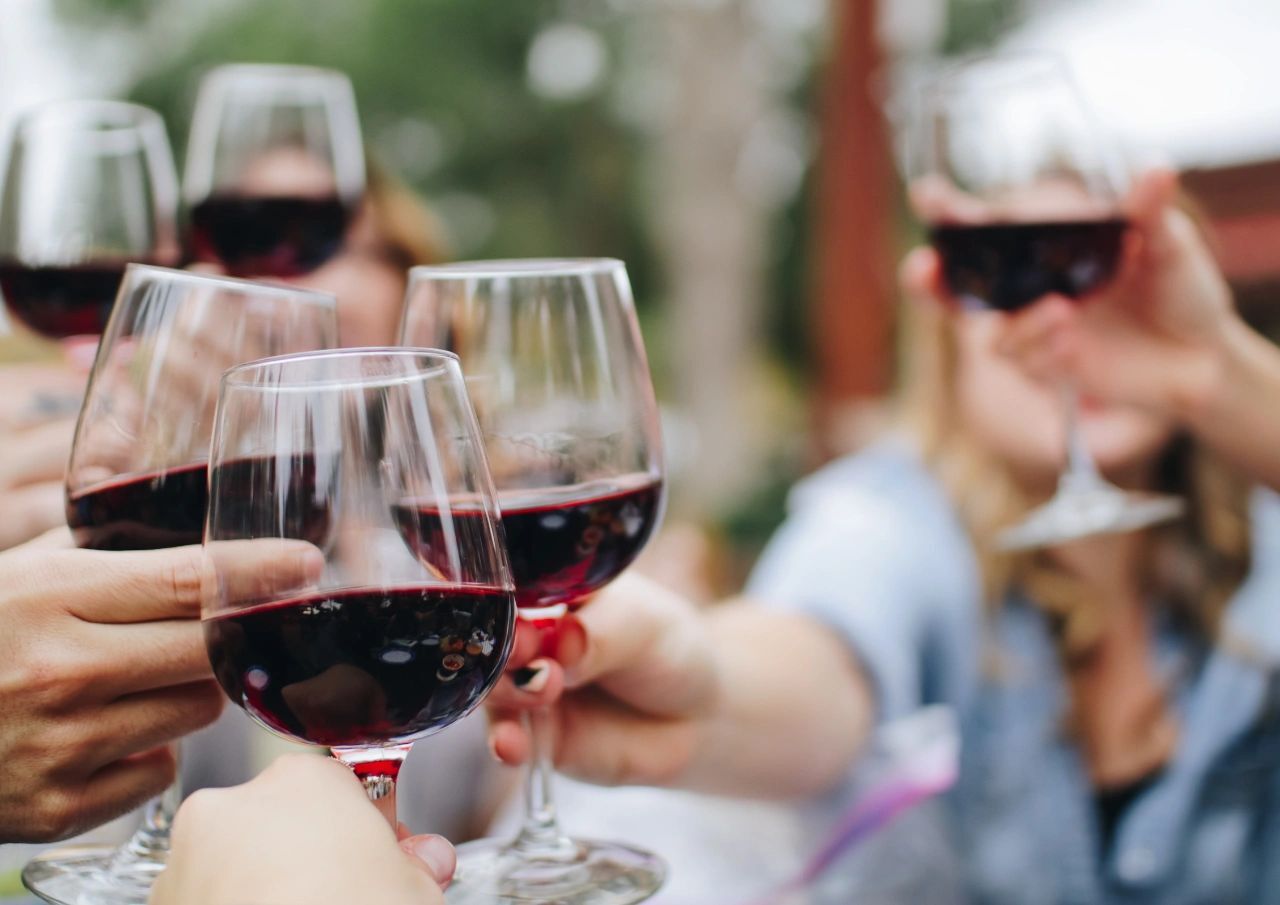 For wine lovers, being in Spain is like being a kid in a candy store. And for those who aren't experts, but just enjoy a good glass of wine, it should now be clear that Spain is worth visiting even just for what it creates with distilled grapes! The Spanish wine landscape is as exciting as they come.
And, of course, this ancient European nation, with its feisty culture and warm people, has countless other things to offer. Many trips have been dreamed up or planned over a few glasses of wine.
—
If you're tempted to go to Spain, why not pour yourself a nice Rioja and have a think? And don't hesitate to reach out to us for lots of great Spain travel options! Contact us today!