Because we make your life simple. Travel agents make sure you're getting the absolute best options for the greatest value, so you can focus on making more incredible memories with the people you love!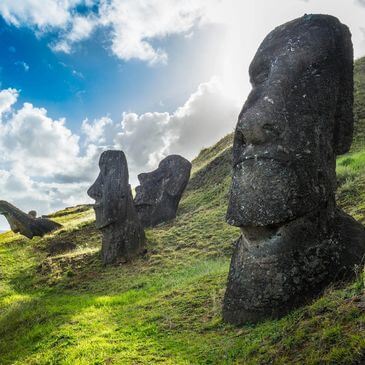 Pick the Destination & Budget

The average person takes over 11 hours researching their vacation. Take that time back and let us handle the nitty gritty of reading reviews, asking questions, comparing hotels and more.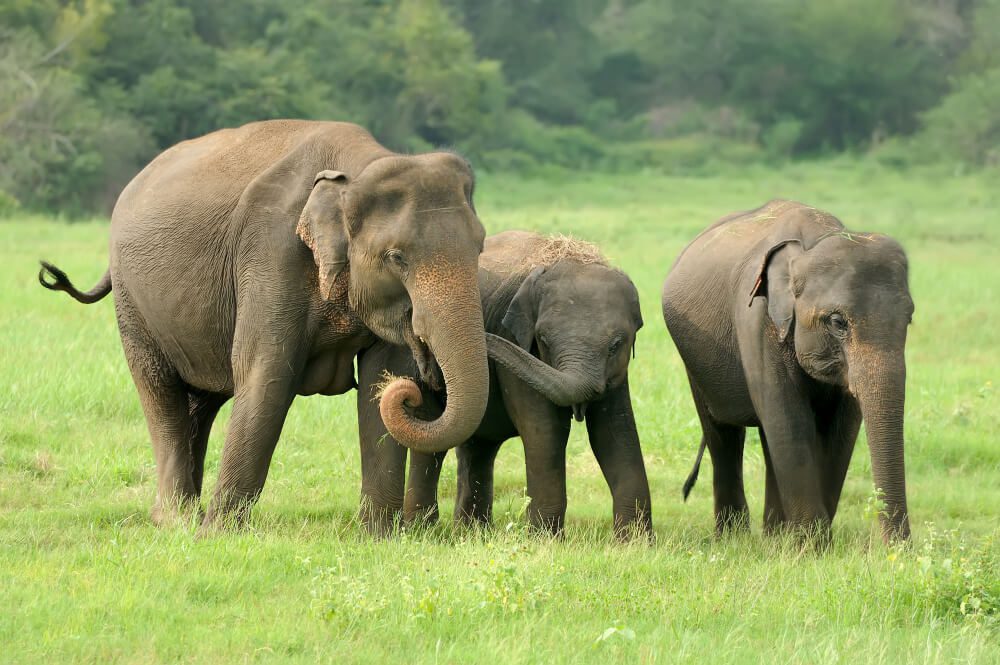 Review the BEST options

After a true deep dive into your requests, your travel agent will come back with a variety of suggested hotels, activities, and surprise experiences. You tell us which ones fit you best and we'll work through the logistics!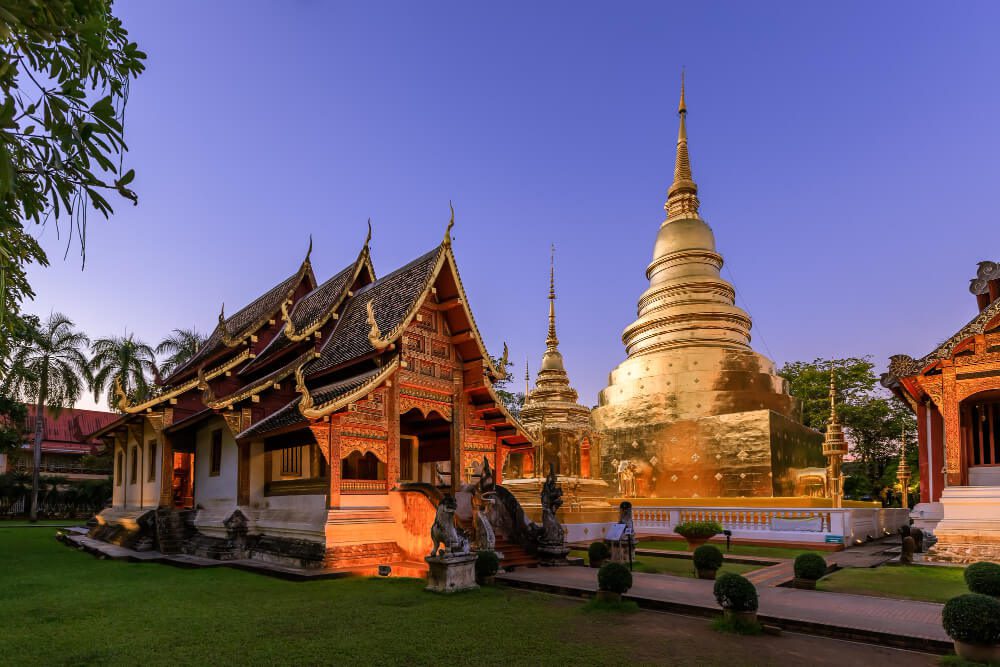 Receive All of the Details

You'll be equipped with an itinerary complete with the details of your trip. If anything happens along the way, you can relax knowing your travel agent will take care of everything!
Hassle-Free Dream Travel!
Melissa Allen
12 October 2023
We recently booked a vacation through Kaitlyn Skapura with The Travel Byrds, and we are beyond thrilled with her outstanding service and exceptional attention to detail. From start to finish, Kaitlyn went above and beyond to ensure our dream vacation became a reality. From the initial consultation, Kaitlyn listened attentively to our preferences, interests, and budgetary constraints. Her extensive knowledge of destinations and accommodations allowed her to curate an itinerary that perfectly matched our desires. Communication throughout the planning process was prompt and efficient. Kaitlyn promptly answered all our questions and provided invaluable recommendations to optimize our travel experience. Her attention to detail and personal touch gave us peace of mind, knowing that every aspect of our trip was carefully considered. Thanks to Kaitlyn's thorough planning, the flight arrangements, hotel bookings, and transfers were seamless. Additionally, all our pre-booked activities and excursions were perfectly timed and hassle-free, allowing us to fully immerse ourselves in each destination's beauty and culture. Kaitlyn's dedication to making our vacation unforgettable was evident in every interaction, and we couldn't appreciate it more. We can't wait to start planning our next adventure! Thank you, Kaitlyn, for making our vacation an unforgettable experience!
Haley was great and walked us through everything. Planned on super short notice and she made sure it was amazing. Brought a baby to Italy and she made it easy. Ask for her!
Emily Navarro
7 October 2023
I cannot recommend Kaitlyn enough! Our first trip to Italy was truly perfect and it wouldn't have been without her planning it. Kaitlyn made sure everything was within walking distance for us and if not, she had transports planned and thoroughly explained how all trains/taxis/transports worked so we wouldn't get confused. Between all of the tours and excursions and extra recommendations Kaitlyn gave, she truly exceeded our expectations. We can't wait to work with her again!
Lauren Baxter
6 October 2023
Kaitlyn is a great planner! She planned a trip for my sister and I to spend a little over a week in Greece! Our itinerary was the perfect mix of historical, touristy, relaxing, and still had time to explore! The app had all of our dates, times and documents so we didn't have to keep up with emails or printouts. The hotels were in great locations with great views! The guides for the tours she recommended were knowledgeable and friendly! Kaitlyn was also able to help us get a ferry rescheduled and refunded when it was cancelled! Already booked my next trip with her!
Reeve Hoover
5 October 2023
Byrd, planned a stellar post destination wedding trip to Germany, Edinburgh and London with all kinds of special touches. The transportation from place to place was stress free and seamless. The accommodations she found for us were unique and spectacular, especially the Fingal boat hotel in Scotland where the service was the best I have received in any hotel. It was unique, beautiful, luxurious, and yet quaint at the same time, and the service was to die for. The tours were wonderful. The meal recommendations right on point and our activities matched our interests and were so much better than expected. The only problems we had (lost luggage) were outside of Byrd's control and the quality of the trip overshadowed the drama of the lost luggage. Would not want to do any trip without Byrd.
Valarie McCarthy
30 September 2023
Thanks to the Travel Byrds, and Brittney Holbrook (travel advisor extraordinaire) specifically, I had an amazing, carefully planned trip to Scotland. In the beginning, I appreciated how Brittney listened to what I wanted for my trip, and together we adjusted things here are there to make sure it was exactly the experience I dreamed of. Brittney was mindful of my budget, responsive to my many questions leading up to the trip, and never made me feel rushed when we spoke - it was like she had all the time in the world for me. The Travel Byrd staff has some cookie cutter emails they send leading up to the trip, which were actually very helpful, with lots of useful tips that hadn't crossed my mind. Before departure, Brittney and I met and talked through all the details of my itinerary, and I felt very comfortable as I headed off. There were 1 or 2 bumps on the journey that couldn't have been planned for, and Brittney was quick to reply and help me resolve. I felt supported no matter what. This was my first experience with the Travel Byrds and with Brittney, and it was so positive, that I'm already thinking about my next adventure... with the help of Brittney of course! Before this trip, I would have never considered using the support of a travel agent, but after this, I can't honestly think of a reason why I would ever shoulder the planning alone ever again.
Margie Toolan
25 September 2023
My husband and I worked with Tiffani to book the perfect honeymoon! She was extremely helpful throughout the entire process: from the beginning listening to our needs and wants and executing the perfect trip. No doubt will be using Tiffani in the future. 10/10 recommend!
Merryl Schechtman
20 September 2023
Kudos to Brittney Holbrook who assisted me with a dream vacation to Italy this summer. She helped me to get to a tiny town in the Marche region where my daughter sang in an opera program and coordinated a seamless chain of travel transfers to get me and my daughter's boyfriend there in one piece! Her advice for hotels and tours in Rome, Bologna and Venice were perfect and the train schedules were easy to follow. We had a terrific time all thanks to Brittney's fine work! Cannot wait to call Brittney for my next adventure!!
Halle Homan
19 September 2023
Byrd and her team are very easy to work with! They send so many great ideas and ask for our input so they can customize the best trip possible. She has a great team and they are all more than willing to help out and plan every last detail.