Are you off to visit Rome, and eager to soak up the wonders of Italy and the ancient world? The Eternal City is a mesmerizing destination with incredible cuisine, culture, and places to see; and day trips from Rome are no exception. It may be tough to pull yourself away from Rome, but when you do, you'll be stepping into other ancient cities, picturesque beach towns, and some of the best foodie-destinations in Italy. Here are 5 amazing day trips from Rome.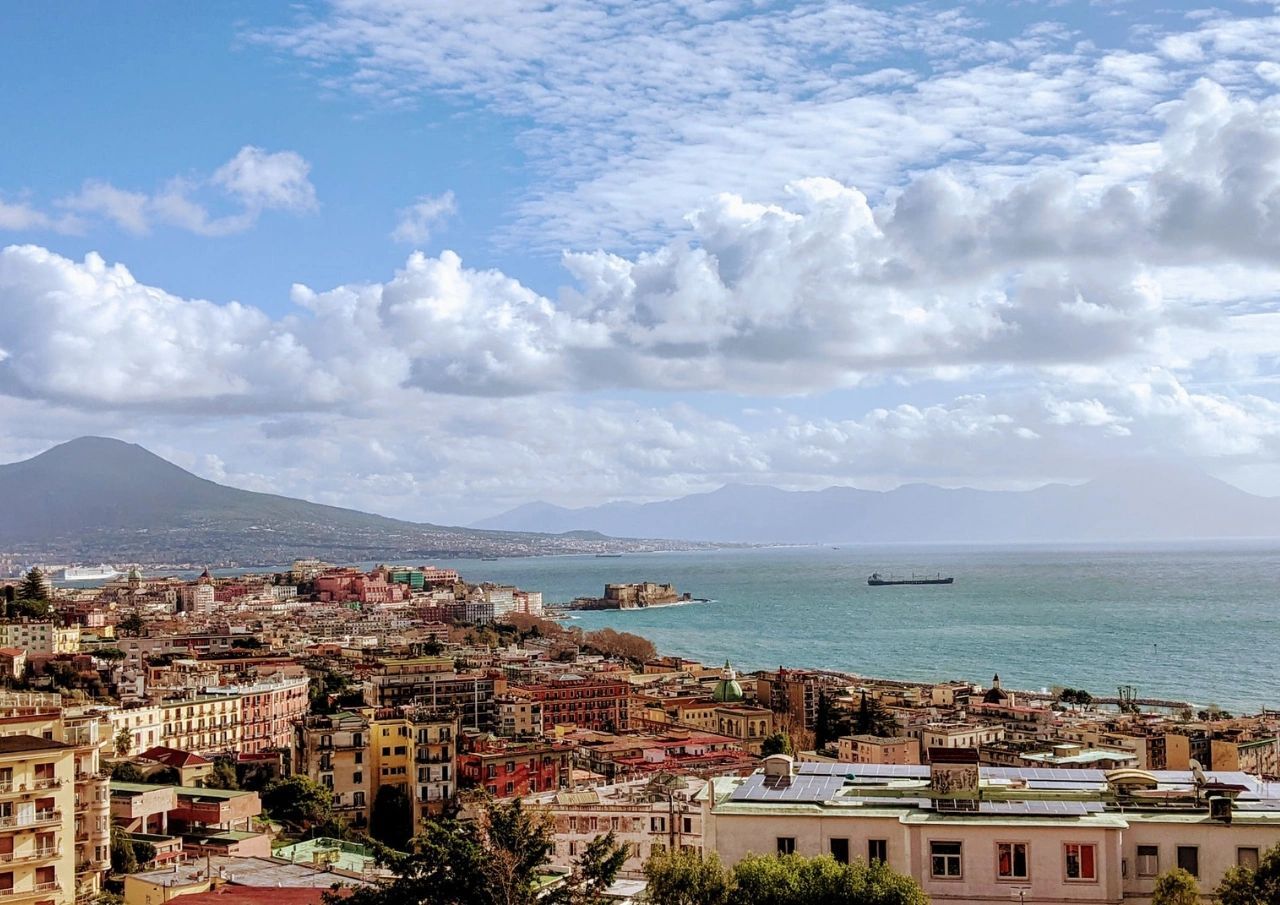 Naples & Pompeii
Pompeii and Naples are both south of Rome, under two hours away. As they are just next door to one another, they make for one of the best day trips from Rome!
Nearly 2,000 years ago Pompeii was a bustling Roman city until the eruption of Vesuvius in 79 AD. Now, visiting Pompeii is the closest thing to time travel. The city is overall intact – even ancient graffiti still paints some of the walls of this masterpiece of a destination. Walk around, book a tour guide, and transcend time in Pompeii.
Then, head into Naples for a true taste of Italy. Have pizza – L'Antica Pizzeria da Michele is the most famous pizzeria in Naples – and take your time exploring the chaotic streets of the city, its seaside and volcano views, and the impressive Piazza del Plebiscito.
Distance: Rome to Pompeii – 2 hours; Naples to Pompeii 30 minutes; Rome to Naples – 1 hour by train.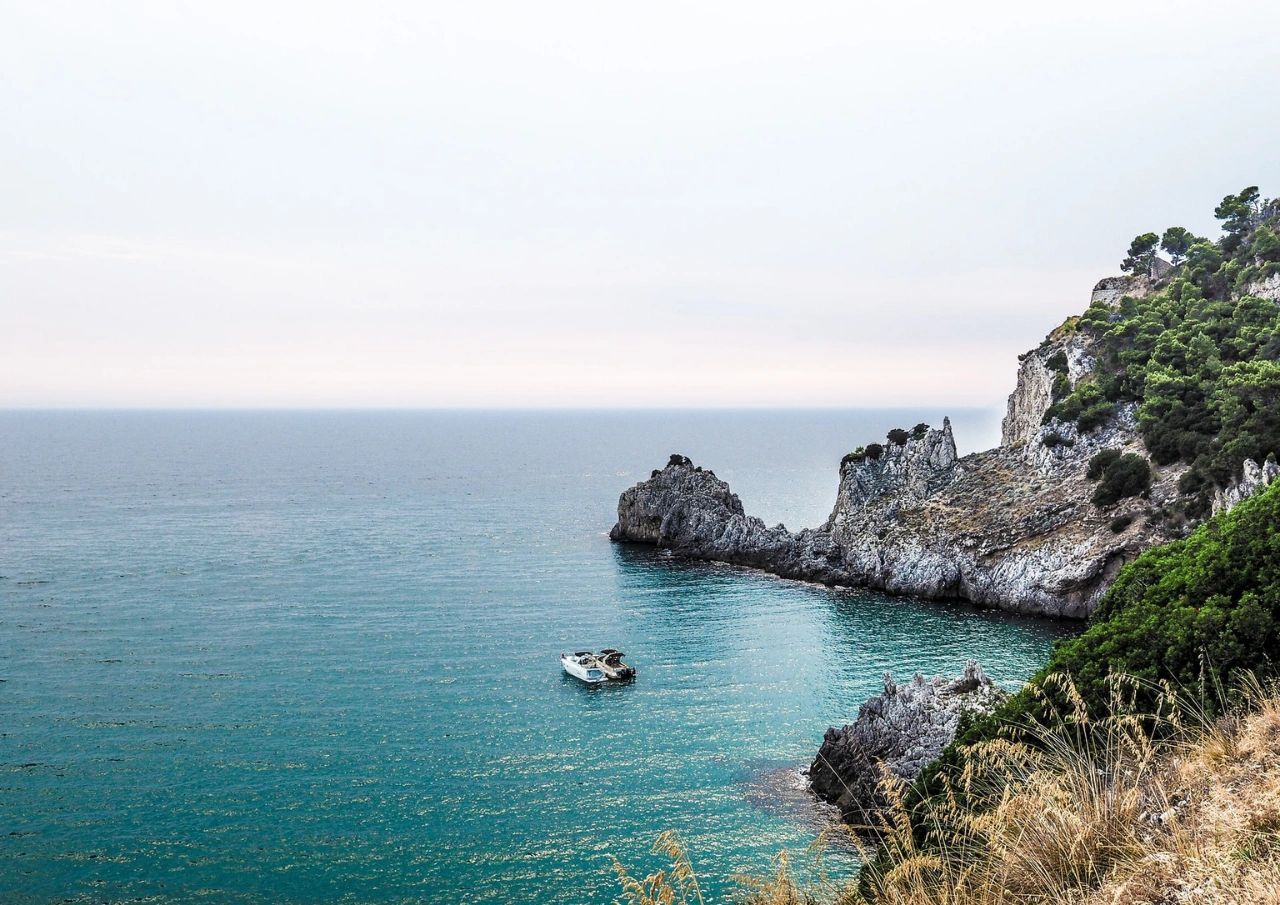 Sperlonga
If you ask a Roman where their favorite beach is near Rome, they'll likely say Sperlonga. The town itself is charming with white-washed buildings that spread from the beachfront to a scenic hill and the historic Truglia Tower, facing out toward the Mediterranean Sea. Plus, the big sandy beach makes it a perfect beach day trip from Rome.
We recommend a walk along the beach (or a swim in summer), a wander through the town, and a visit to the ancient Villa Di Tiberio – an archeological site and museum with settlement ruins, nature ponds, and a beautiful grotto along the coast.
Distance: 2 hours by car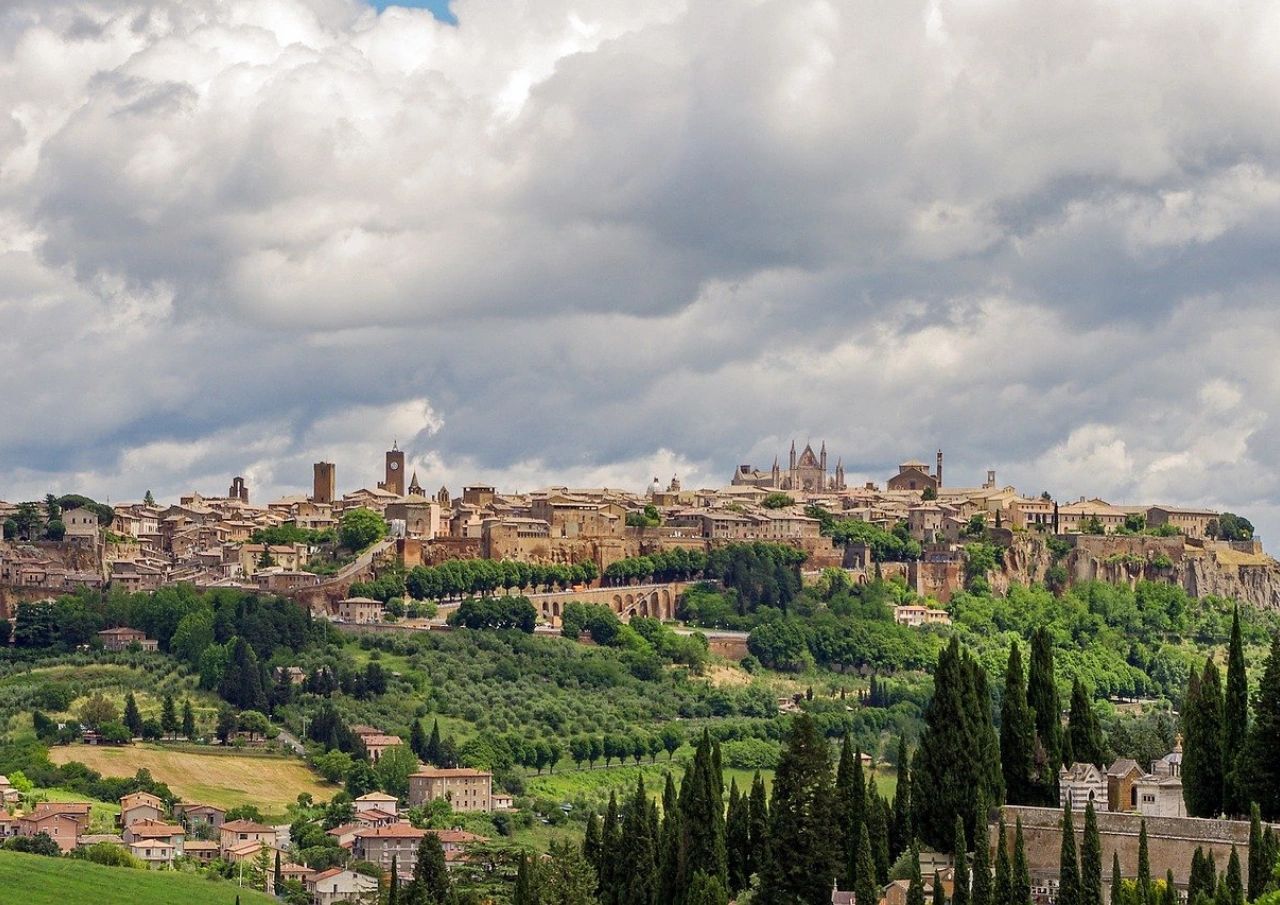 Orvieto
The hilltop city of Orvieto is located in the region of Umbria, about halfway between Rome and Florence. As one of the best day trips from Rome, Orvieto is perched high up on volcanic rock and boasts Etruscan and Roman history, wine culture, a striking cathedral, and legendary views of the vineyard-draped countryside.
In fact, Orvieto is the perfect day trip from Rome for wine lovers – especially those who prefer white wine! The white grapes of Orvieto are typically light in body with flavors of peaches and grapefruit. And if you're curious about the best wine regions of Italy, read all about them here.
While exploring the ancient charm of Orvieto, venture nearly 200 feet down St. Patrick's Well – a relic from the 14th century. Then, discover the equally-14th-century Roman cathedral called Duomo di Orvieto that stands tall above the rest of the city.
Distance: 1.5 to 2 hours by car or train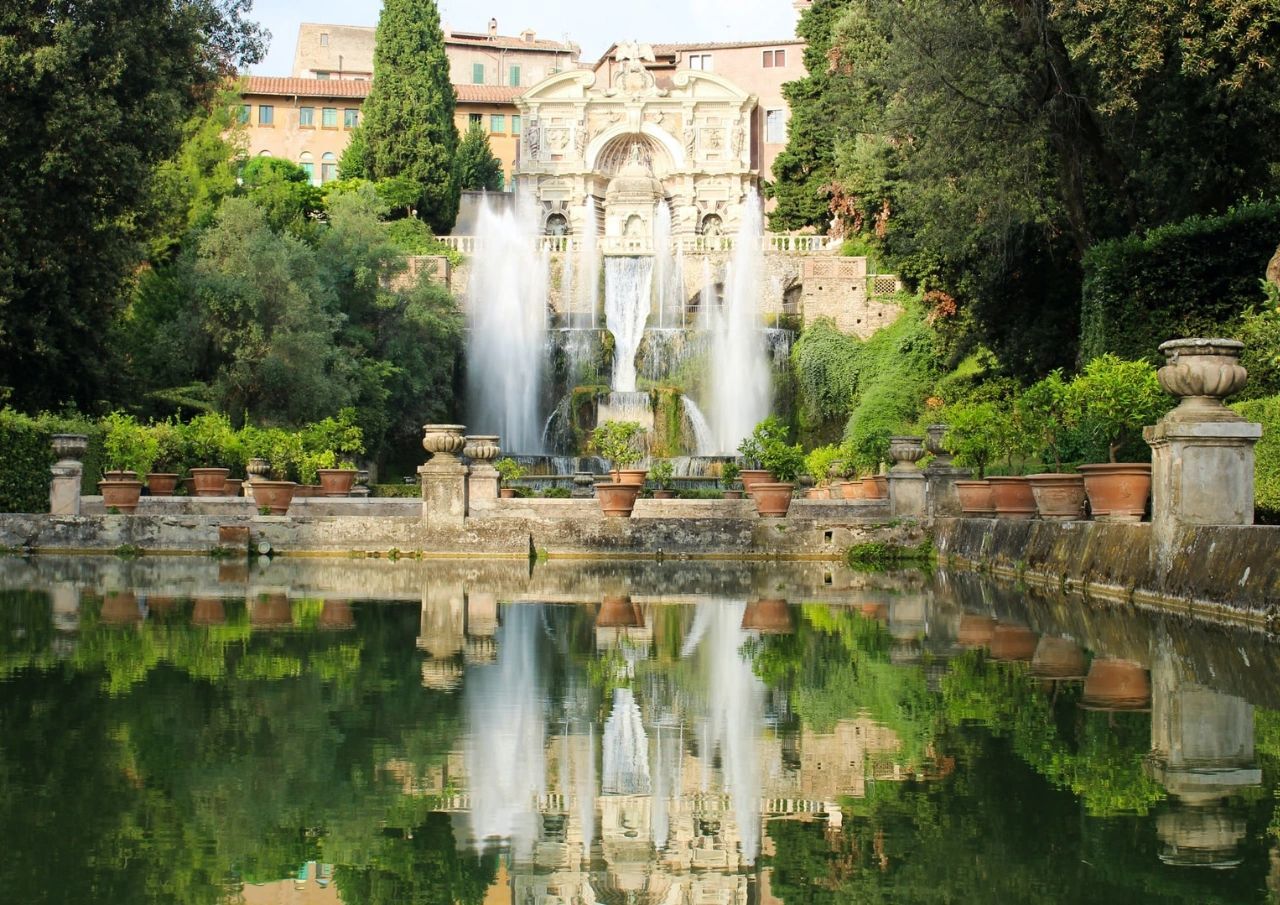 Tivoli
If you're looking for a quick day trip from Rome, Tivoli is an idyllic village boasting two UNESCO World Heritage Sites and is just an hour away from the city. It's one of the best Rome day trips to witness the grandeur of the Roman Empire.
Dating back to the second century, Villa Adriana was once the vast residential complex of Roman Emperor Hadrian. Walk along the villa's statue-lined pools, multiple theaters and baths, ancient ruins, and libraries.
Tivoli's other UNESCO site is the Renaissance gardens of Villa d'Este, displaying intricate fountains and water features. See its elegant palace and wander the paths of this sophisticated park. Plus, you'll get lovely views overlooking the lush Italian countryside.
There are more than just two incredible sites to see in Tivoli; history seeps through every crack in this charming village. For example, Villa Gregoriana spouts a natural ambiance with vine-covered everything as it entangles itself with the village. Then, the Temples of Vesta and Sybil sit in Tivoli's old acropolis of Tibur Superbum overlooking Villa Gregoriana. It's an idyllic view to say the very least.
Distance: 45 minutes to 1 hour by car or train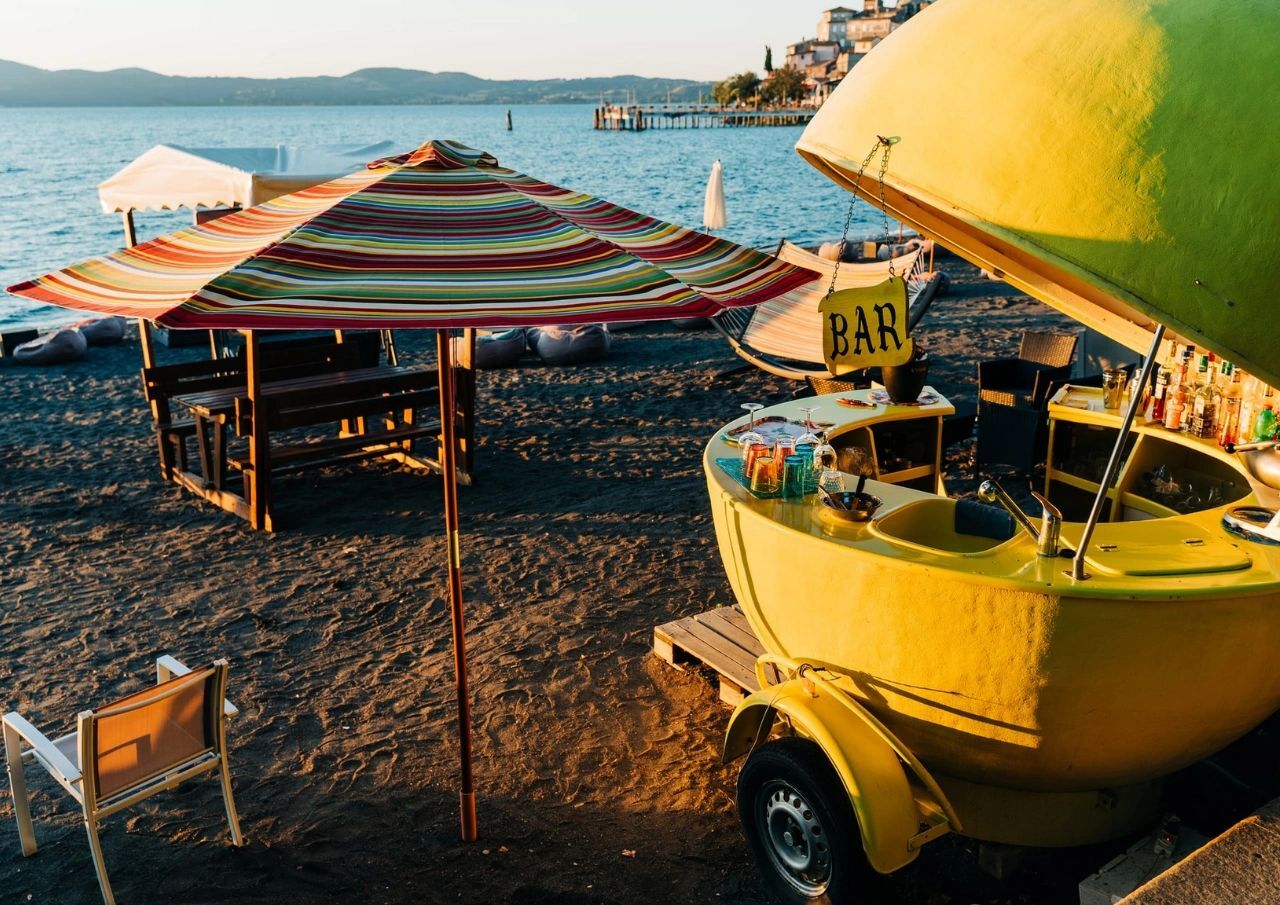 Bracciano
Also located about an hour north of Rome, this hilltop town overlooks the volcanic Lake Bracciano of the same name. Italians mainly flock here for lakeside views and water sports – not to mention the medieval Odescalchi Castle that magnificently overlooks the town and water.
Wander the winding streets leading to the castle at the tip-top of the hill. Then, waltz along the water or take out kayaks or a boat for an adventurous day trip from Rome! It's one of the most charming lakeside towns in Italy – especially during the summer months.
Get some Italian sun, enjoy tasty pasta with lovely views, and enjoy the charm of small-town life in Italy. You can also explore some of the other villages along the lakefront.
Distance: 1 hour by car or train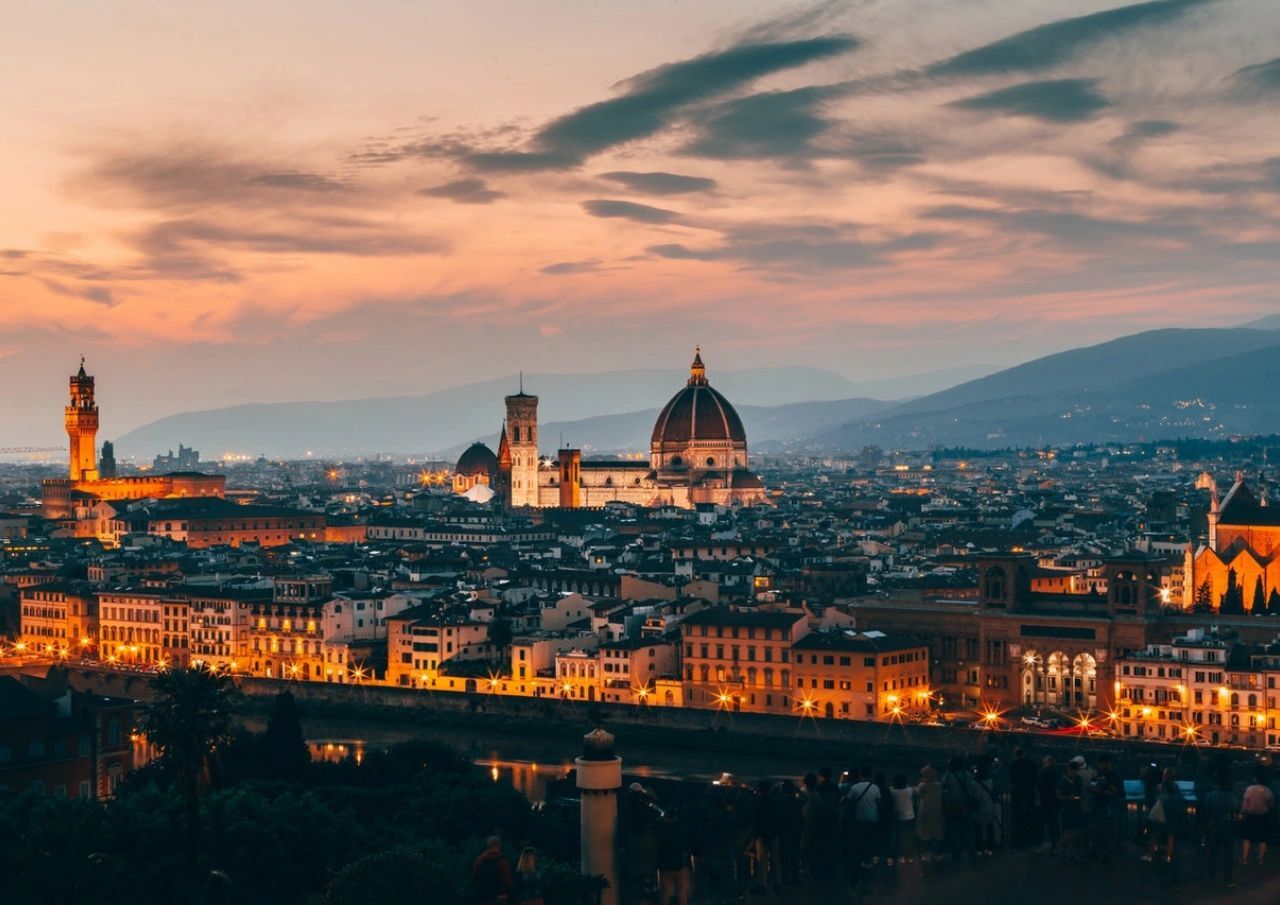 Bonus: Florence
We recommend more than a day in Florence, but if you're short on time, Florence is just an hour and a half away by train making it a splendid day trip from Rome. This gorgeous, orange and beige-toned city drips Renaissance history and charm in every corner. Museums are spread across this cobbled city, home to iconic works of art like Michelangelo's David and the Birth of Venice. Combine the city's architectural beauty with its splendid sunsets, and Florence is painting itself.
Distance: 3 hours by car, 1.5 hours by train
—
Feeling like a trip to Italy right about now? We're here to help you plan your dream vacation! Reach out today to book a free consultation.