Probably the best-known region in Germany, Bavaria is a hub of unique German and Bavarian culture giving the world things like fine craft beer, Oktoberfest, and some of Europe's best Christmas markets. Bavaria is also special for its number of enchanting castles scattered around the region. Check out these five best Bavarian castles to see in Germany.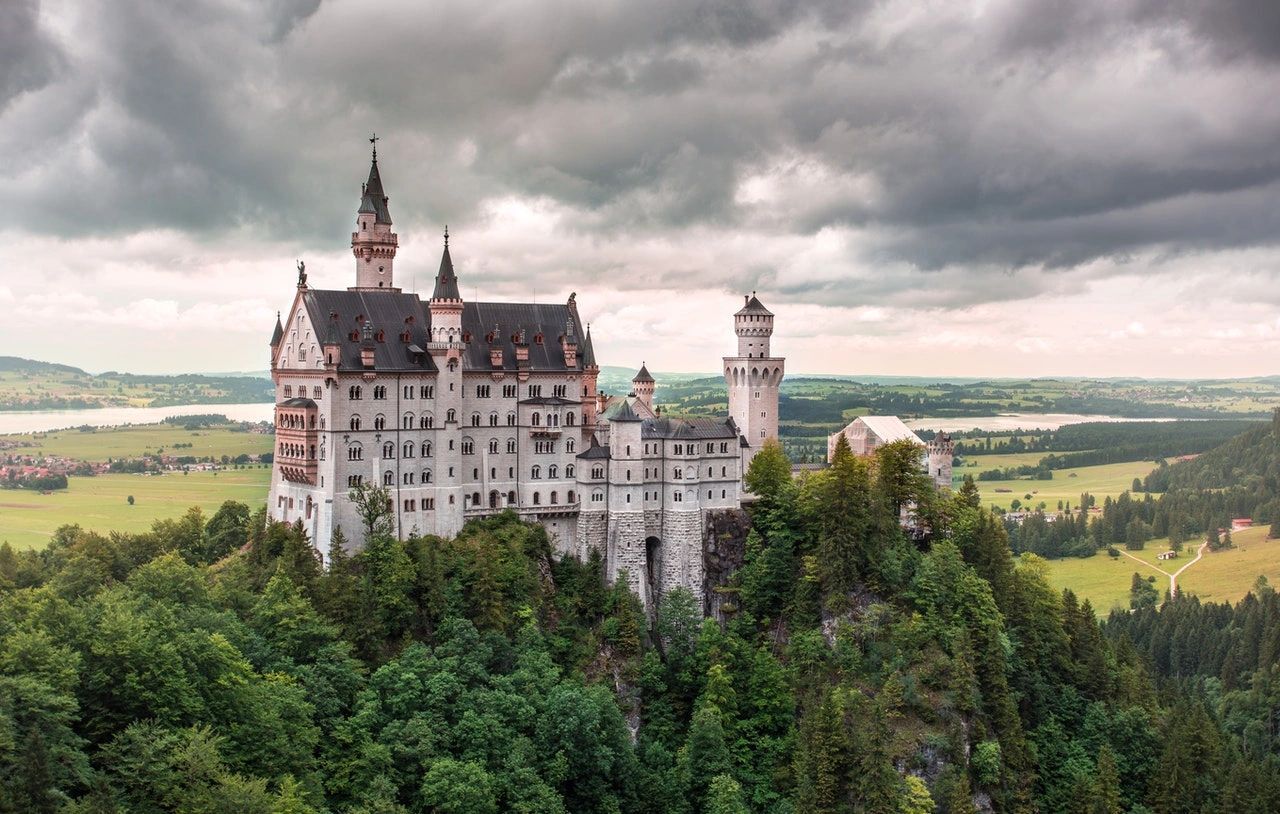 Neuschwanstein Castle
A quintessential Bavarian castle, the Neuschwanstein Castle is nestled among open fields, the cascading Alps, and the scenic Hohenschwangau Valley. The castle itself stands tall and proud with bursts of greenery below it.
Its cream color, mesmerizing turrets, hidden dungeons, and sweeping views make the castle look like it was pulled straight from a fairytale. In fact, it was this very castle that inspired the Sleeping Beauty Castle at Disneyland.
As for some of the history of the Neuschwanstein Castle in Germany, it was built as a luxurious refuge for King Ludwig II in the 19th-century. Plus, its interior embodies the vibrant beauty of luxury, history, and Renaissance charm.
Where is the Neuschwanstein Castle located? This Bavarian castle in Germany can be found about an hour and a half south of Munich near the border with Austria. It's in the small, historic town of Schwangau.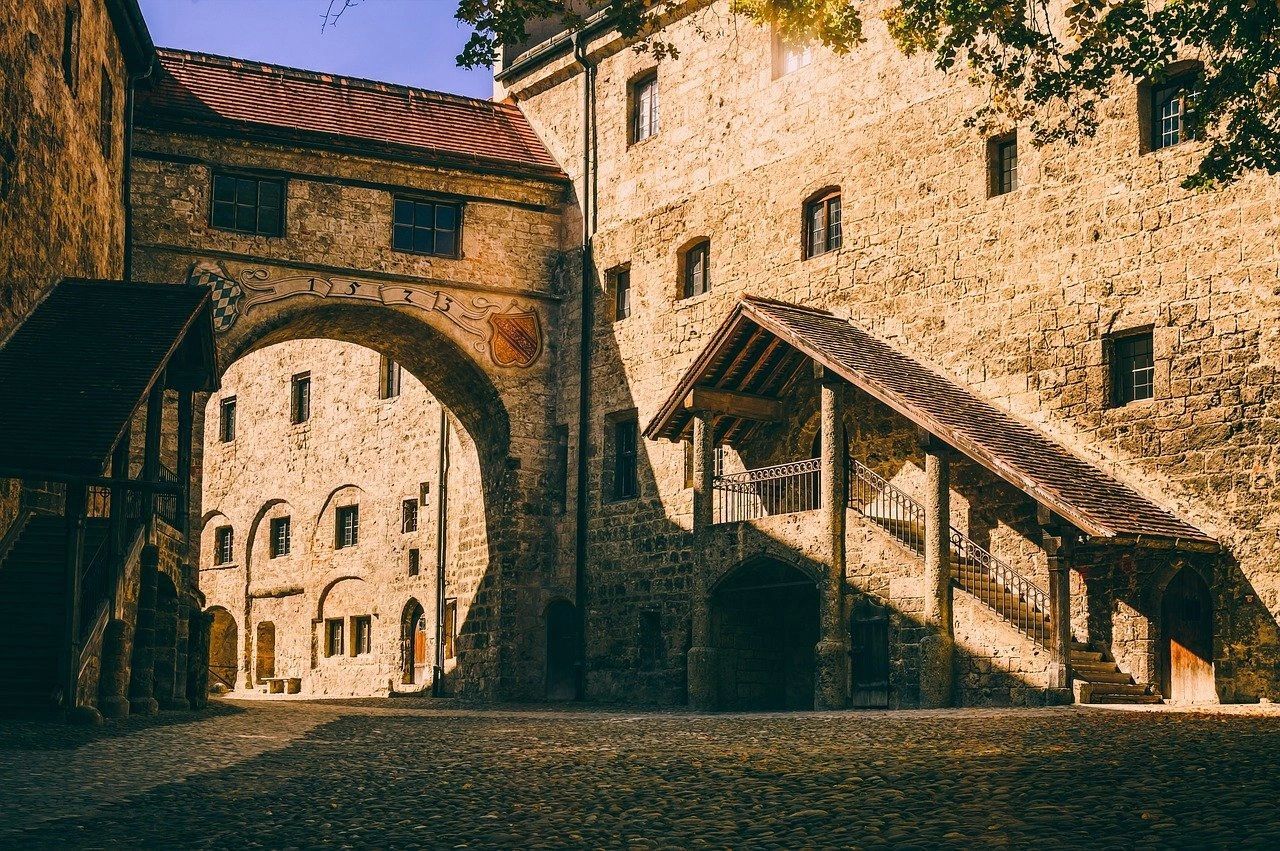 Burghausen Castle
The largest in the world, this is one of the Bavarian castles in Germany you must see! It preserves its medieval fortifications even today, though the castle itself was completed in 1051. The Burghausen Castle isn't only the largest castle in the world, but it is also one of the best-preserved.
The Burghausen Castle rests beautifully on a hill overlooking the charming medieval town of Salzach, which is 100 km (62 miles) from Munich and near to Salzburg, Austria. Wandering through the castle grounds will make you feel like you have been transported to the peak of the Middle Ages. Plus, the castle itself is immensely picturesque from day into night, when it's beautifully lit up, perched on the city's hilltop.
Visit the Burghausen Castle and be swept away by its size and striking medieval flair. Don't forget to take a stroll around the town too!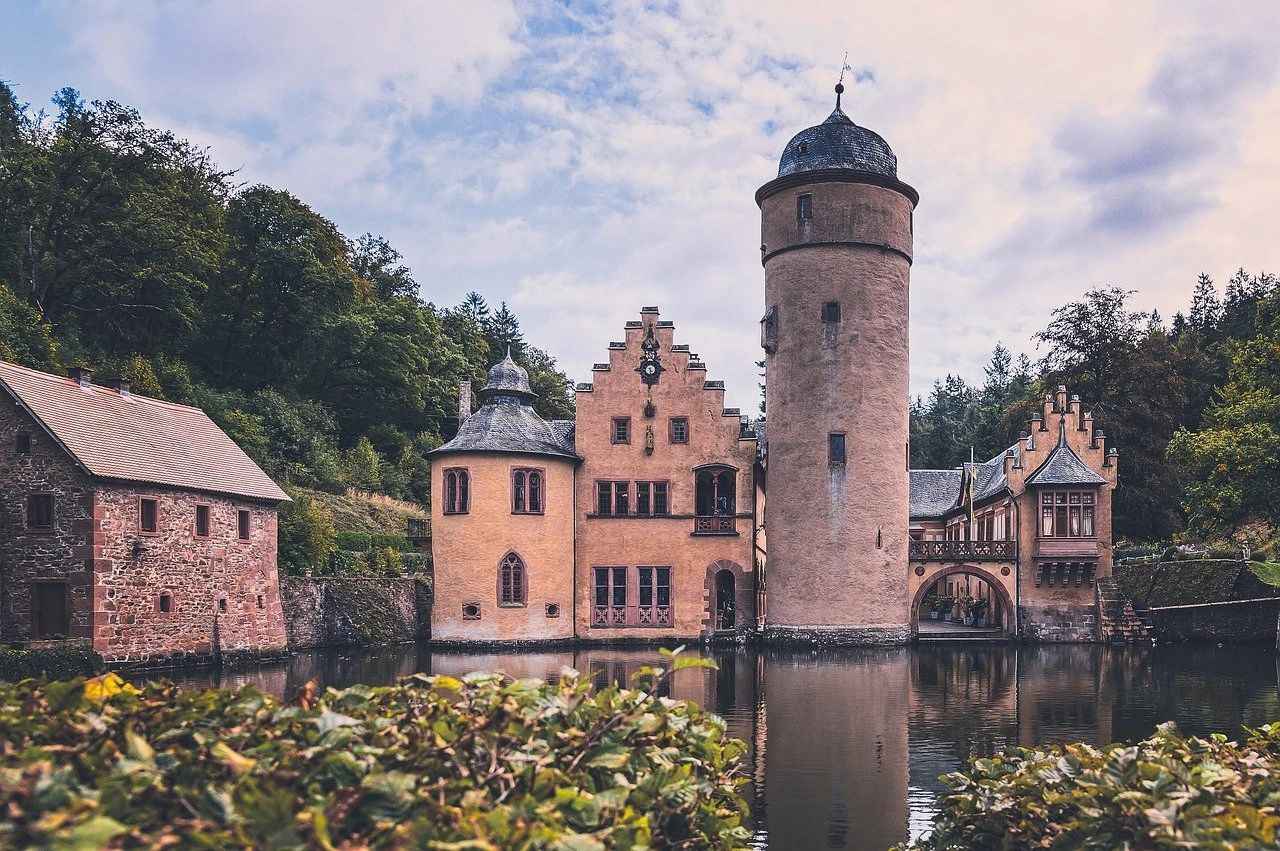 Mespelbrunn Castle
While many Bavarian castles are perched on hilltops, the Mespelbrunn Castle is different. Built during both the late Medieval and early Renaissance period, this small, moated castle rests romantically among a deep German forest.
The Mespelbrunn Castle was originally built as a home in 1412 and was later rebuilt into a moated castle in 1427. Presently, it is still a private residence for the family of the Counts of Ingelheim. They live in the southern wing. The main rooms of the castle are presently open to the public to tour.
The interior is just as captivating as the outside. Tour the historic banquet hall, late-Gothic chapel, the Ancestors hall full of Ingelheim family portraits, and more on a tour of this Bavarian castle.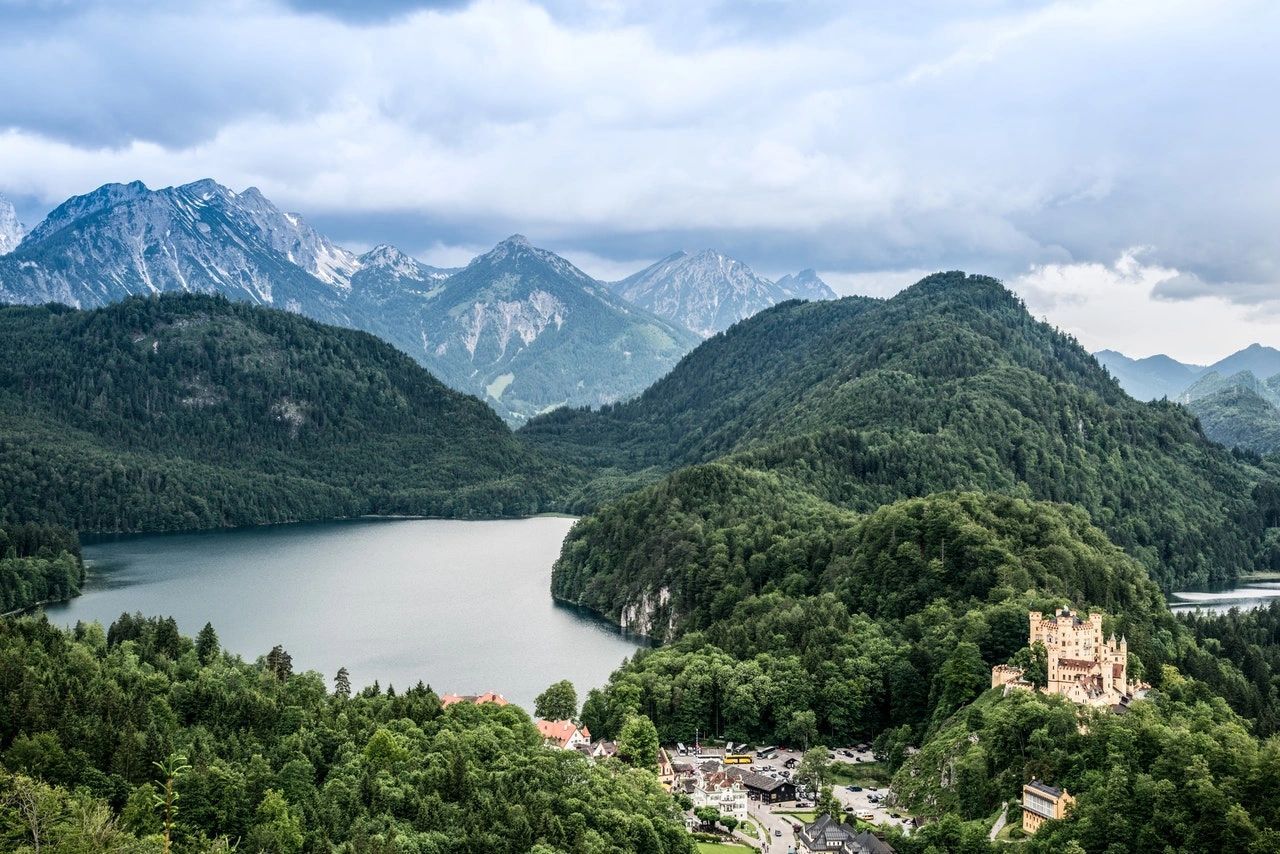 Hohenschwangau Castle
This historic Bavarian castle is an idyllic destination year-round. Whether its yellow-tinted walls are surrounded by icy winter trees or the vibrant greenery of summer, it is one of the most beautiful castles to see in Germany.
Historically, it was the childhood residence of King Ludwig II of Bavaria, and was built by his father, King Maximilian II of Bavaria. You can find this charming castle in Schwangau next to the Neuschwanstein Castle, meaning you can visit both on the same day.
Though the Hohenschwangau Castle dates back to at least the 12th-century, most of its present-day architecture is from the 19th-century. Enjoy tours of this ancient castle with marvelous views of rich German forests and quaint lakes.
Bavaria makes castle hopping so easy with many of the attractions located so close together.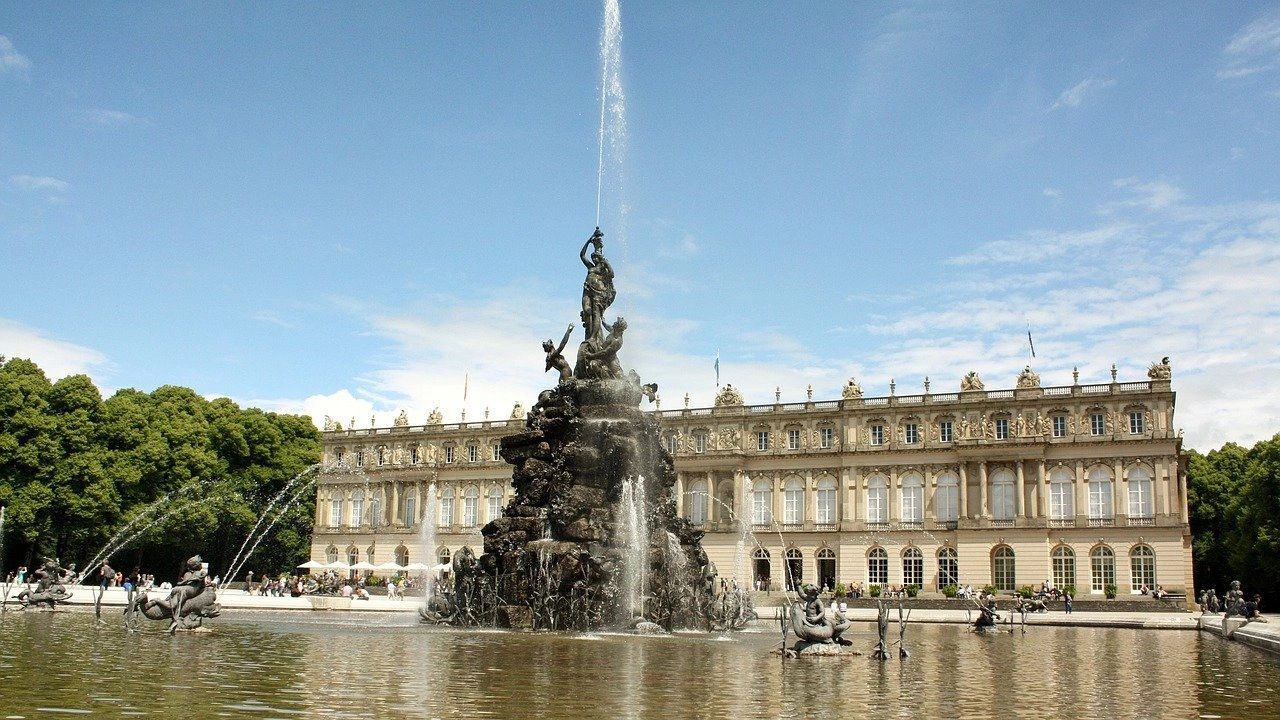 Herrenchiemsee Castle
Located on an island on Chiemsee Lake, Herrenchiemsee Castle is a must-see in southeastern germany. This Bavarian beauty is essentially an elaborate palace built for King Ludgwig II, as many of Bavaria's castles were. Construction for this masterpiece began in the late 1800s, but the land had been inhabited long before. The first construction was an abbey that was built by the order Duke Tassilo III of Bavaria in 765.
Many of its rooms and even its exterior were modeled from Versailles in France, but what makes this palace special is its secluded island location. Explore its extravagant golden rooms, carefully detailed architecture, and wander its lovely gardens and intricate fountains on a trip to Germany.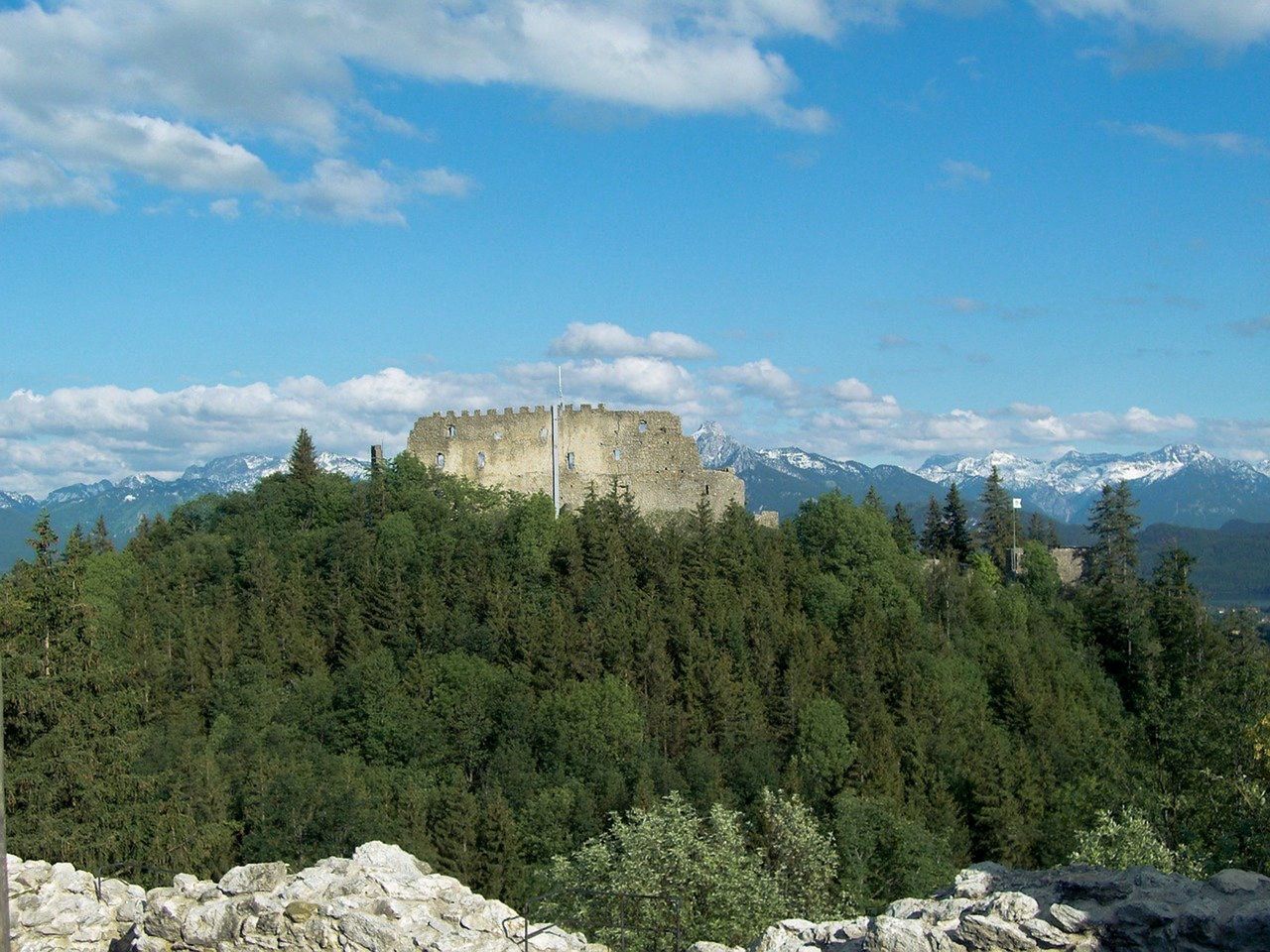 BONUS! Eisenberg Castle
If you want to see a mysterious castle in ruins, the Eisenberg Castle uniquely sits on a medieval hilltop. While many castles in Bavaria are still intact, this one was partially burnt down in 1646 during the Thirty Years' War.
Its ruined state actually gives it a very unique and intriguing appearance. It stands as the only building among seemingly miles of open fields and forests. The Eisenberg Castle, as a result, is quite majestic.
Find this lesser-known castle in the small town of Eisenberg near the Austrian border. The town is conveniently about two hours from Munich and is only a 25-minute drive from the Neuschwanstein Castle.
Are you feeling inspired and eager to castle hop around one of Germany's most historic regions? Book a consultation with us today and we'll help make your travel dreams a reality.
Ready to plan your next trip? Contact us today!