From the beat of reggae and palm-tree-covered beaches to the aroma of jerk spices over the fire and rum on the tongue, Jamaica is a sensory-filled and invigorating destination. This Caribbean country offers an exquisite cultural experience on an idyllic island. And what better way to get to know a country than to sample its food – especially when it's Jamaican food. Here are 5 of the best Jamaican foods to try.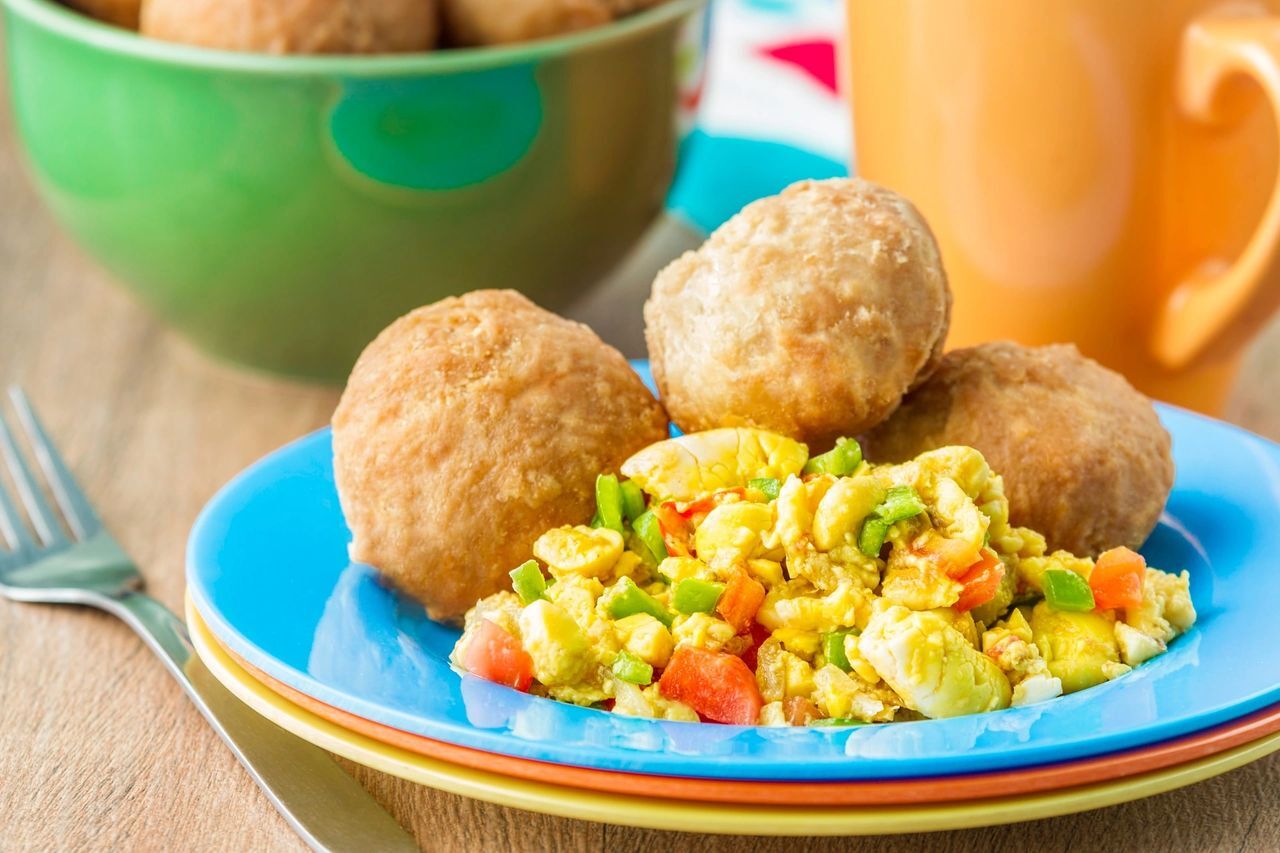 Ackee & Saltfish
Jamaica's national dish is a unique one. At a quick glance, it looks a bit like scrambled eggs. However, its yellow color is actually boiled ackee, a round and reddish fruit that originated from West Africa. That is then sautéed with salted codfish, tomatoes, onions, peppers, and various spices. It can be served at breakfast and as a dish at dinner along with other Jamaican foods like hardo bread.
If you're in Jamaica's capital city, Kingston, we recommend heading to Susie's Bakery & Terrace for ackee & saltfish in Jamaica. It's a bargain and it's served with an assortment of other Jamaican sides like boiled dumplings, plantain, and bread.
Ready to experience this mouthwatering dish? Visit our Vacation Consultation page!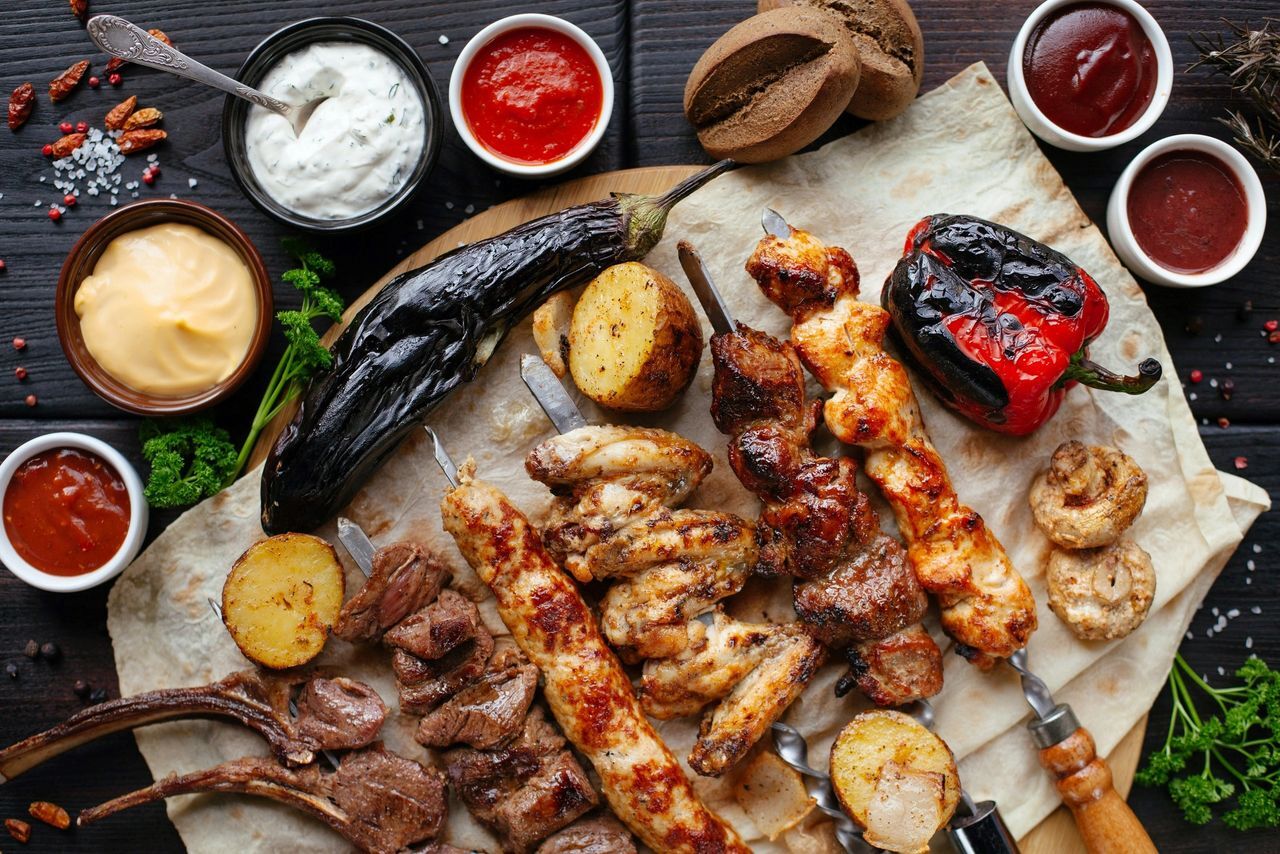 Jamaican Jerk Chicken
Probably the island's most popular dish, jerk chicken is one of the best foods to try in Jamaica. The chicken is marinated in a mix of seasonings such as allspice, scotch bonnet peppers, cinnamon, nutmeg, clove, ginger, garlic, and thyme. The chicken is then typically slow-cooked over an open flame with pimento wood. After getting smoky and charred, this Jamaican jerk chicken is usually served with rice and peas, steamed cabbage, and plantain for a full meal.
A jerk doesn't have to just be on chicken, by the way! You can find jerk pork, fish, beef, and even vegetarian options!
Where to get jerk chicken in Jamaica? Our recommendation is Scotchies in Montego Bay for no-frills, quality food in Jamaica. Plus, Montego Bay is a must-see for beachfront Jamaican culture.
Ready to experience this mouthwatering dish? Visit our Vacation Consultation page!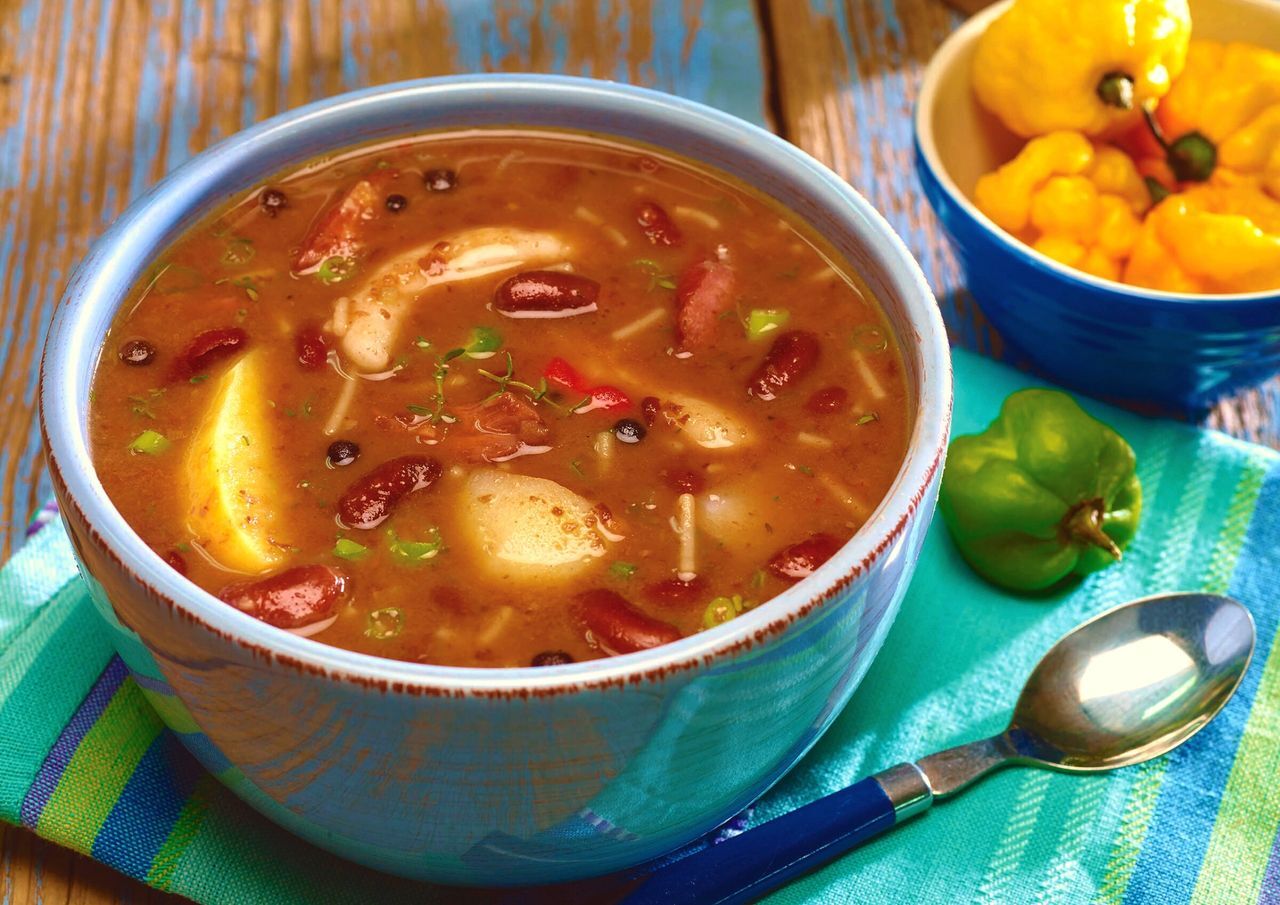 Jamaican Red Peas Soup
Red peas soup is a delicious dish to try in Jamaica, and it's sold all over the island. Jamaicans tend to call red kidney beans "red peas," and they soak them overnight to create this delightfully hearty dish. The soup is considered to be a family favorite for many Jamaican households, and it is a common lunch or dinner dish in Jamaica for a gathering of friends.
Some families spice the dish up with pigtails and others leave it as is. Either way, it's full of flavor and delicious food to try when you visit Jamaica.
Ready to experience this mouthwatering dish? Visit our Vacation Consultation page!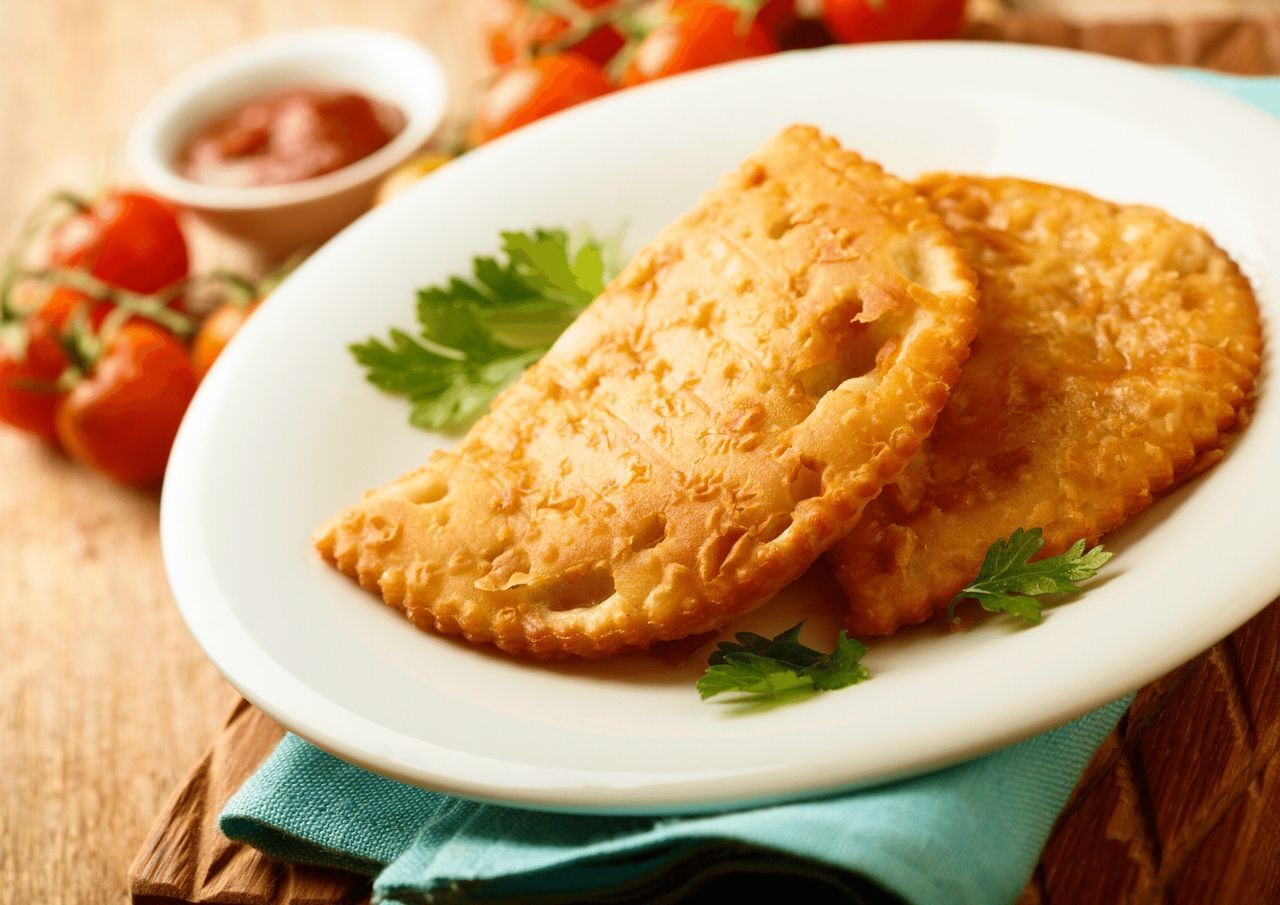 Jamaican Meat Pies
A South American empanada with a twist, Jamaican meat pies are a quick and tasty dish! They are quite simple, usually available at quick-serve joints, and consist of a flaky pastry crust filled with meat and spices. It's spicy and full of that yum factor!
The traditional Jamaican patty or pie is made with beef, but nowadays there are a lot more options. You might stumble upon the cheese pie, which is beef and melted cheese. There are others made with vegetables and spices, shrimp, chicken, and more.
And if you want the full Jamaican meat pie experience, place your patty between fluffy coconut bread. You're in for a treat! Typically, this dish is served as simply as possible in a brown paper bag and taken to go. It doesn't get any easier than that!
Ready to experience this mouthwatering dish? Visit our Vacation Consultation page!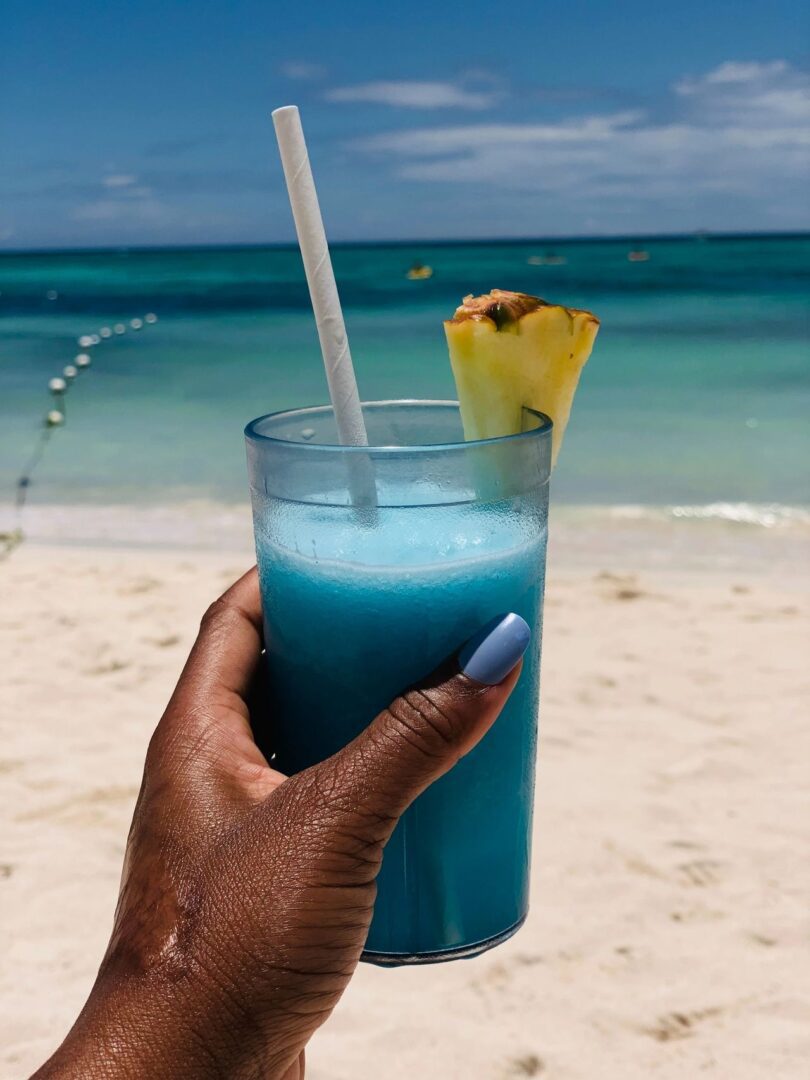 Local Rum
Rum is the Caribbean's liquor of choice and the same can be said for Jamaica. While dining or relaxing by the beach, try rum by itself or mixed into a delicious cocktail.
Our picks? Wray & Nephew White Overproof Rum is one of the most popular rums in Jamaica and Appleton Estate is another excellent, flavorful choice.
While in Kingston, there are tons of quality bars and restaurants serving local rum. Check out Oak Wine Bar & Cocktail Lounge for excellent local cuisine and upscale cocktails (many with Jamaican rum!)
And in Montego Bay, you can be one with the locals at D'Rehab Sports Bar. SIt back, relax, and drink Jamaica's finest rum while watching sports with the locals, playing pool, or dancing to some music. It's a lively and fun place to let loose in Montego Bay.
Ready to experience this mouthwatering dish? Visit our Vacation Consultation page!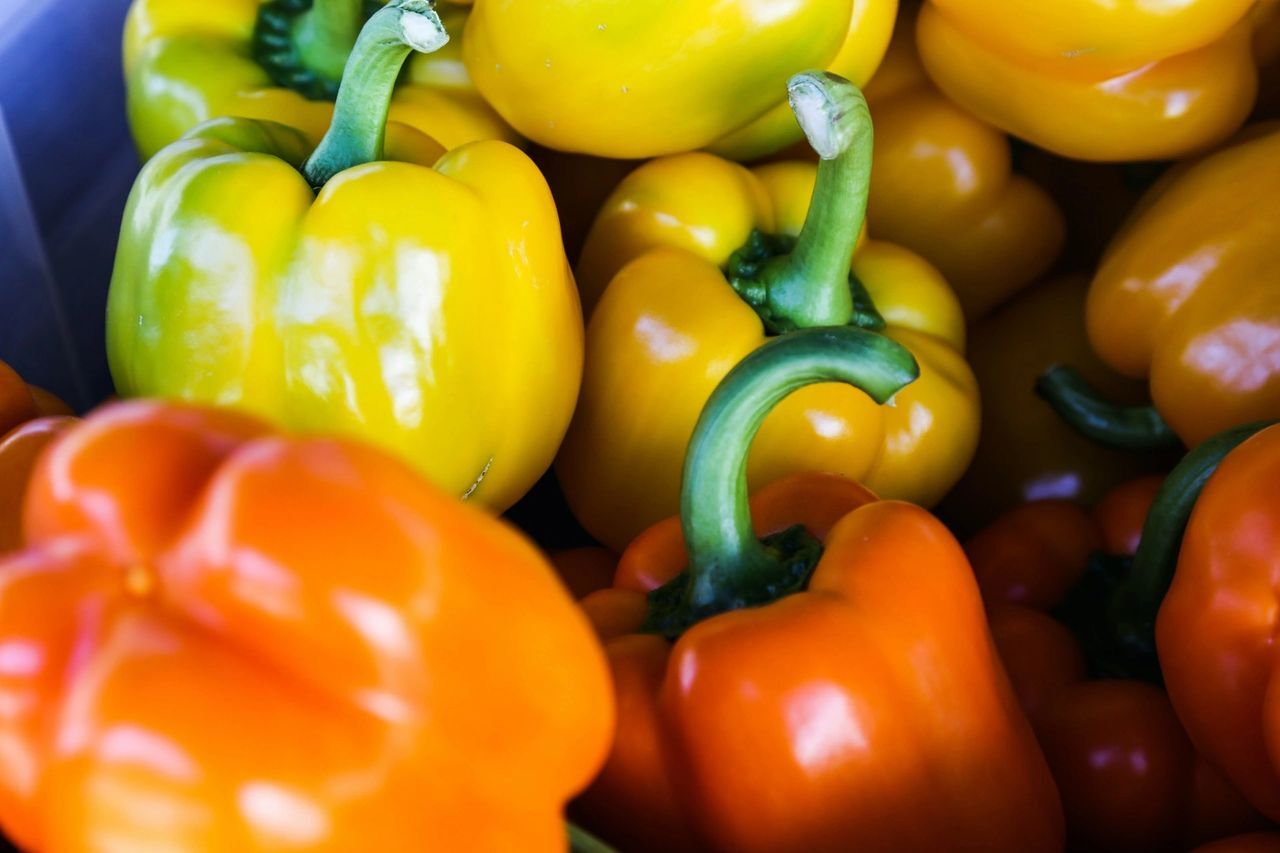 Scotch Bonnet Peppers
Enjoy's Jamaican spice straight from the source when you try scotch bonnet peppers. These spicy peppers are in a lot of Jamaica's most popular dishes, so you're bound to come across them. As for the name? The peppers take their name from the Scottish-style hats some of the British militaries have worn. Like bell peppers, they come in green, yellow, and red.
For a nice dinner out in Montego Bay, The Houseboat Grill offers a few dishes, including shrimp fritters, Snapper fillet, and lobster, that are infused with these spicy and tasty peppers.
—
Ready to plan your next trip? Visit our Vacation Consultation page!