We aren't dissing Napa or anything — in fact, we love it! But there are many more of the best wine regions in the US that deserve some recognition. Actually, every state in the US produces wine, and California — to little surprise — produces 81% of all US wine. So, if you are looking for wineries to discover, here are 5 must-experience US wine regions that aren't Napa.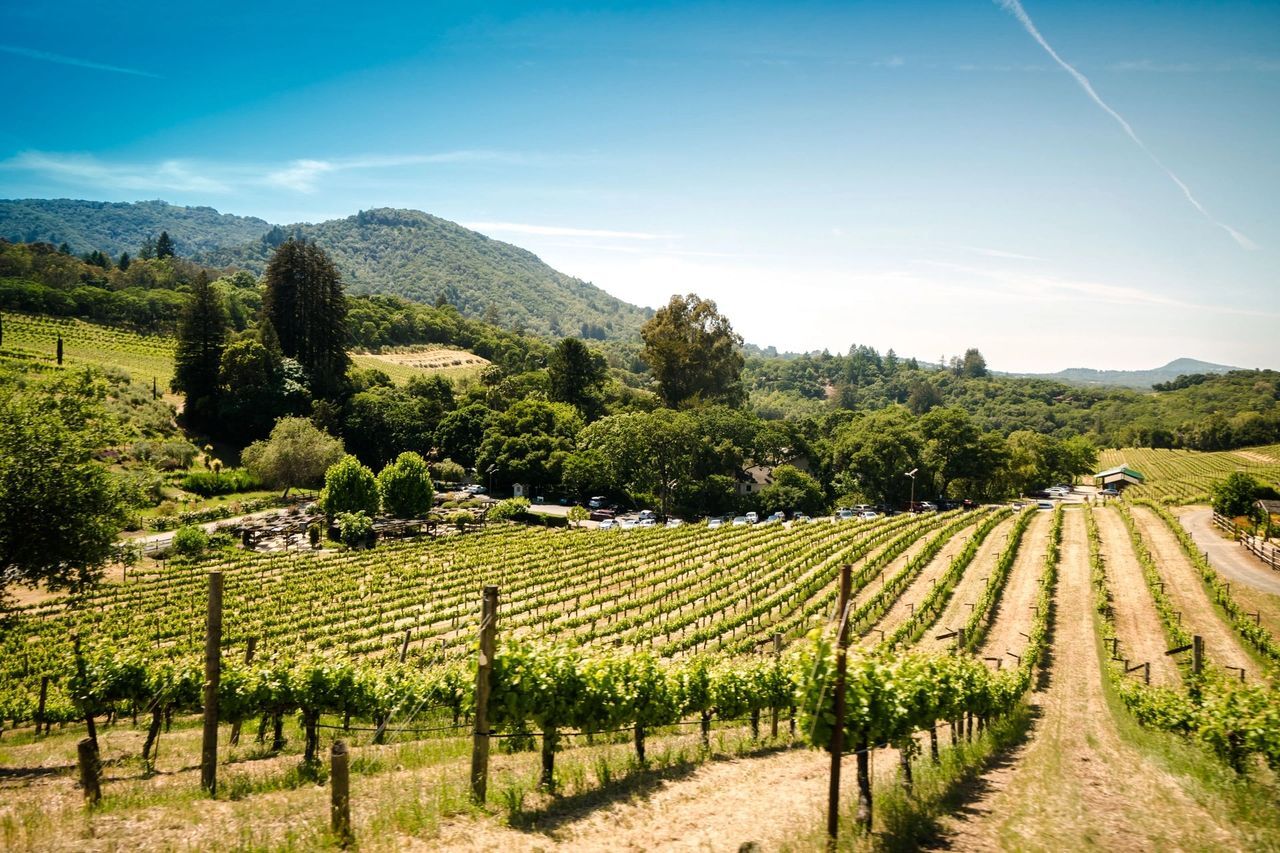 Sonoma, California
Nestled on the north coast between the Pacific Ocean and Napa. Sonoma is essentially the cousin of Napa, celebrated for its old vine Zinfandels. In the Sonoma Wine Country, you can expect to find incredible food and wine, blissful spa retreats, hiking trails among redwoods, and gorgeous scenery. It makes for a full-package American wine region.
Sonoma is also home to Healdsburg, noted as one of the best small towns to visit in the US by Smithsonian Magazine. It's the culinary capital of Sonoma boasting a charming town plaza, friendly locals, and surrounding natural beauty. It's a must-visit when exploring the Sonoma wine region.
As for wineries, there are more than 425 to explore. St. Francis Winery & Vineyards has a focus on sustainability, offering five-course wine and food pairings, and absolutely incredible views. Landmark Vineyards has delightful Pinot Noirs and Chardonnays with the ideal picnic setup. You can't go wrong with a winery in Sonoma!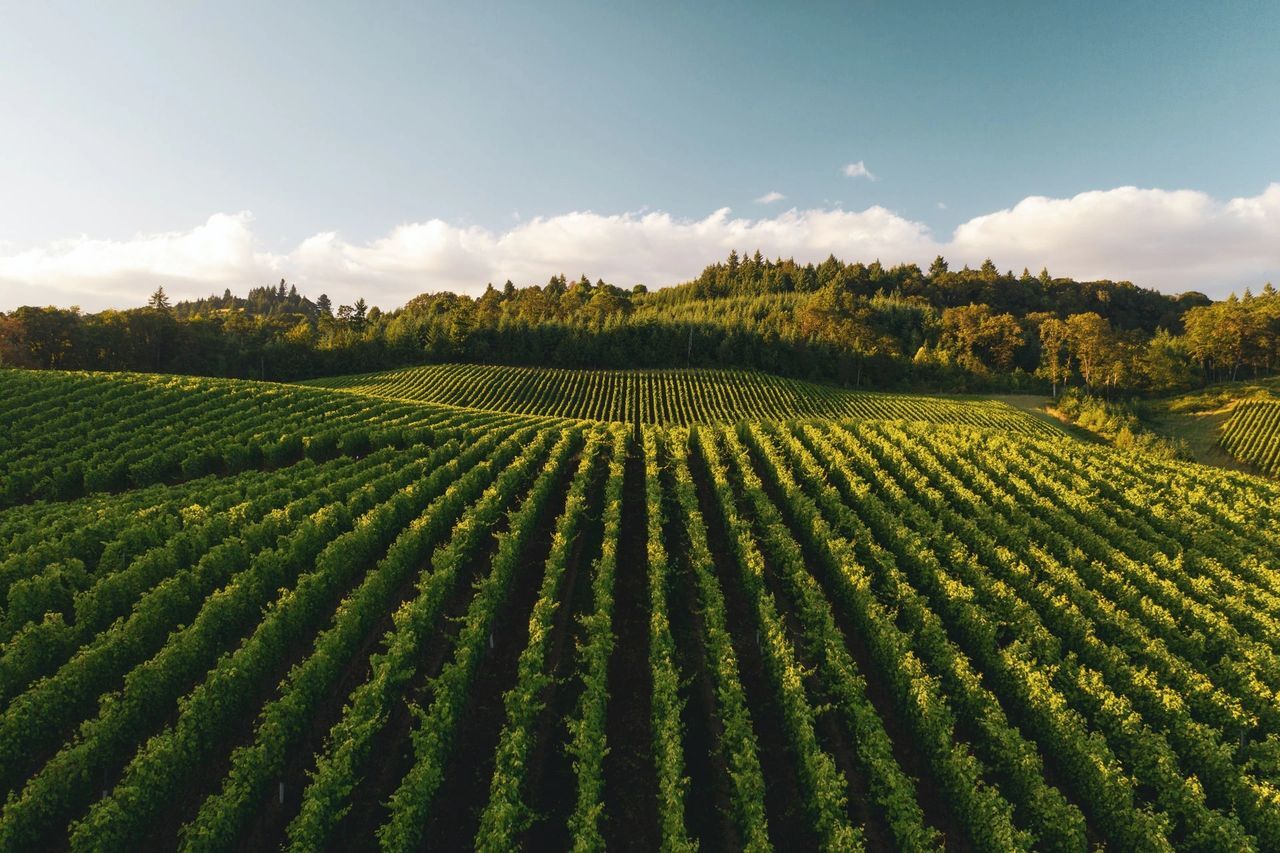 Willamette Valley, Oregon
If you're looking for idyllic scenery and Pinot Noir, Willamette Valley is your place. This Oregon wine region stretches 150-miles, beginning a few miles south of Portland. Thanks to its mild climate, the region is excellent for Pinot Noir (and Chardonnay too!)
Relax in Dundee or Newberg for culinary delights, great hotels, and the perfect spots for discovering more of Oregon's wine region.
There are dozens of unique wineries to explore! Cristom Vineyards is a Certified Sustainable vineyard and it's family-owned in the heart of Salem. Bergström Winery is another fantastic choice located in the Dundee-Newberg area with Swedish roots. They specialize in small-batch simple wines that showcase the wine's authenticity.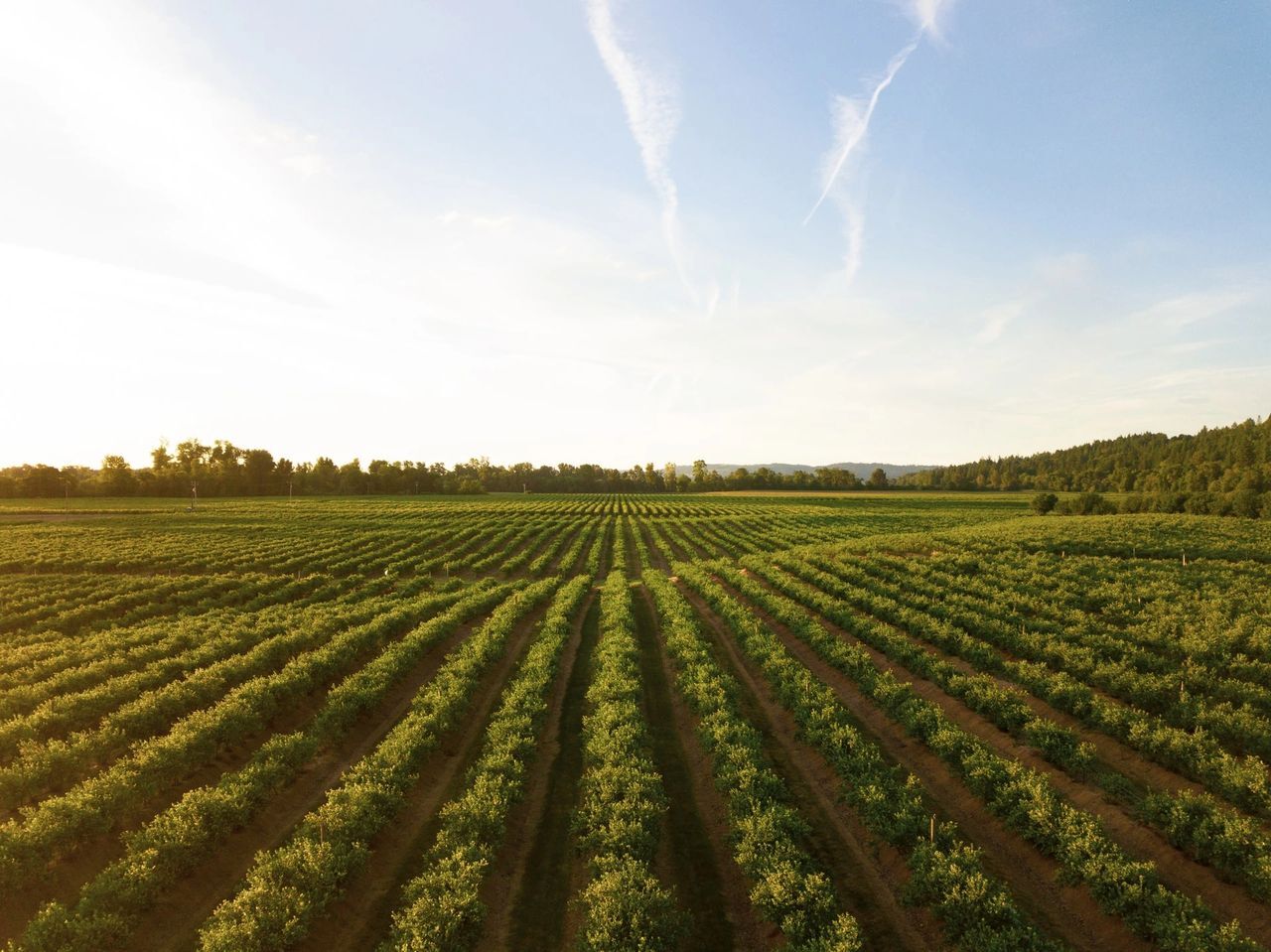 Walla Walla, Washington
Fun to say and even more fun to visit, Walla Walla is easily one of the best wine regions in the US. Historically, Italian immigrants began growing grapes in the area back in the early 1850s. Today you'll find more than 100 wineries boasting a range of wine, particularly reds such as Merlot, syrah, Cabernet Sauvignon, and Malbec.
In the southeastern part of Washington, Walla Walla not only has an ideal climate for growing thriving grapes but the area itself is gorgeous. You won't be able to get enough of the stunning views you'll stumble upon here!
Explore wineries like Seven Hills Winery, established in the early 1900s in a woodworking mill; or Woodward Canyon Winery, one of the first wineries of the area. It's absolutely stunning.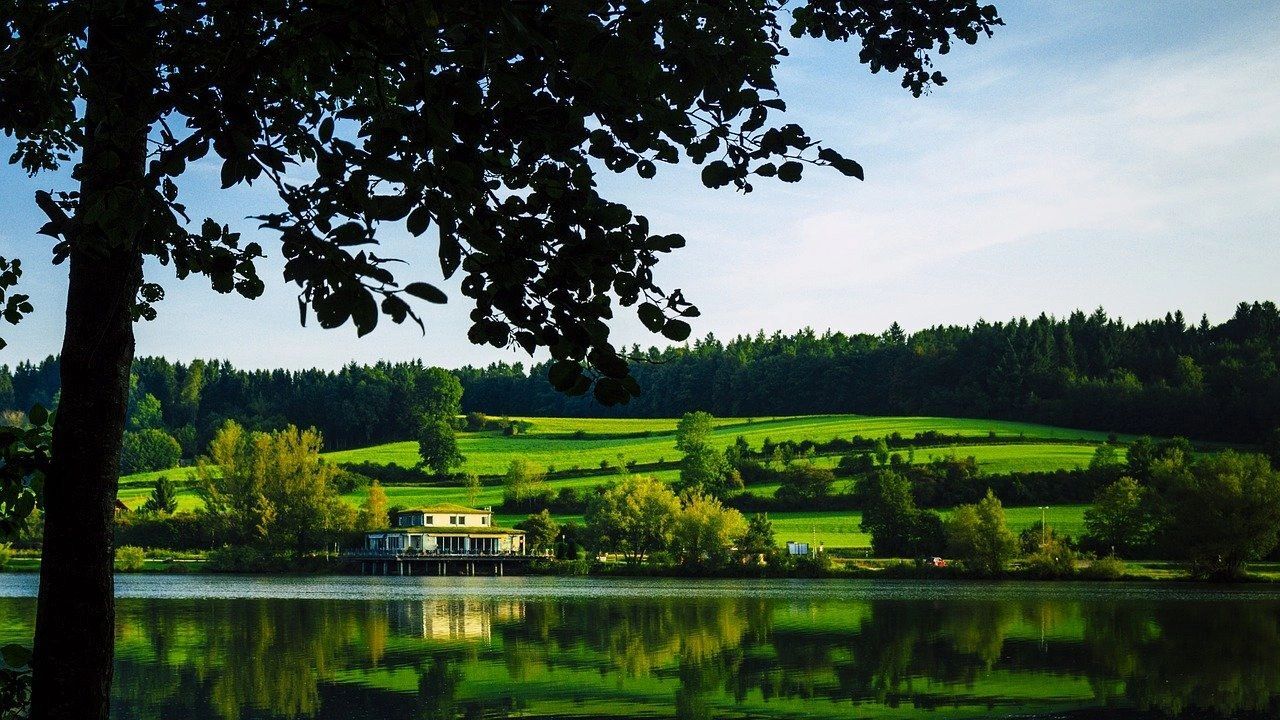 Finger Lakes, New York
More than 100 wineries surrounded by tranquil lakes make Finger Lakes one of the most inviting and best wine regions in the US. This American wine region is known for its spectacular selection of Reisling, but don't be surprised if you see distilleries and breweries dotting the area too.
You'll find this beautiful, lake-filled area located between Rochester and Syracuse in upstate New York. Though there are more than 100 wineries, most are clustered among the picturesque scenery of Cayuga, Keuka, and Seneca Lakes.
Venture to Penn Yan and wander the lush vineyards of Red Tail Ridge Winery, explore tradition at Hermann J. Wiemer Vineyard, and visit Three Brothers Wineries & Estates for delightful lake and pondside tasting rooms.
Finger Lakes is a must for any wine enthusiasts and lovers of the outdoors. If you are looking to discover one of the very best wine regions on the US's east coast, you have found the place.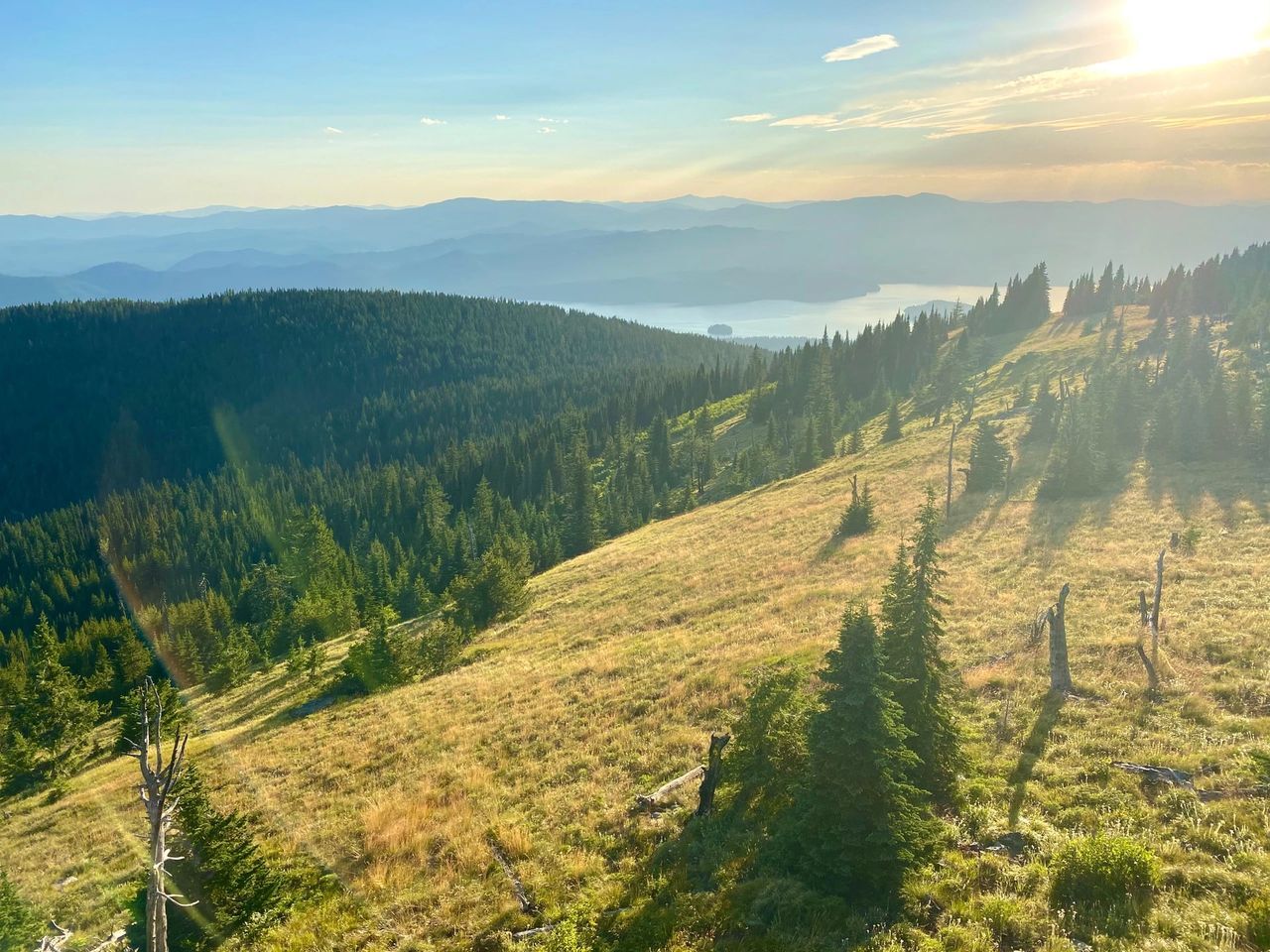 Snake River Valley, Idaho
You might be thinking, "Idaho, really?" Really! It might not come to mind when you initially picture your next vacation, but just wait. Snake River Valley is a superb mix of gorgeous, untouched landscapes and exquisite wine in southwestern Idaho.
Long and sunny days turn into cool nights to produce quality, easy-drinking wines. Idaho itself is best-known for producing Syrah, Viognier, Merlot, Riesling, and Chardonnay. So, whether you prefer red or white, you'll find a variety of delicious wines in this part of Idaho.
It's one of the smaller wine regions in the US, with only around 15 wineries and 46 vineyards. Don't let its smaller size deter you though, it still has plenty to offer. When you're not sipping a crisp Chardonnay on a sunny afternoon, you can go on a nature walk to see wild animals at the Deer Flat National Wild Refuge, explore nearby Boise, and scour the area for incredible vistas and mountain backdrops.
Visit Koenig Vineyards & Distillery for a bit of wine and whiskey and Hat Ranch Winery and Vineyards for great views and even better wine. There are plenty of unique spots to discover through Snake River Valley.
Ready to take your wine appreciation to the next level? Contact us today and let's begin planning your perfect wine getaway!