With many of us passing on traveling internationally this summer, it's an easy opportunity to begin exploring our own backyards. Instead of thinking, "I'll get around to seeing that one place eventually," just do it! It always seems more exciting to travel a long distance to somewhere unfamiliar and curious, and we often miss out on amazing places that are just around the corner. Make the most of this summer with these unexpected US summer vacation ideas close to home.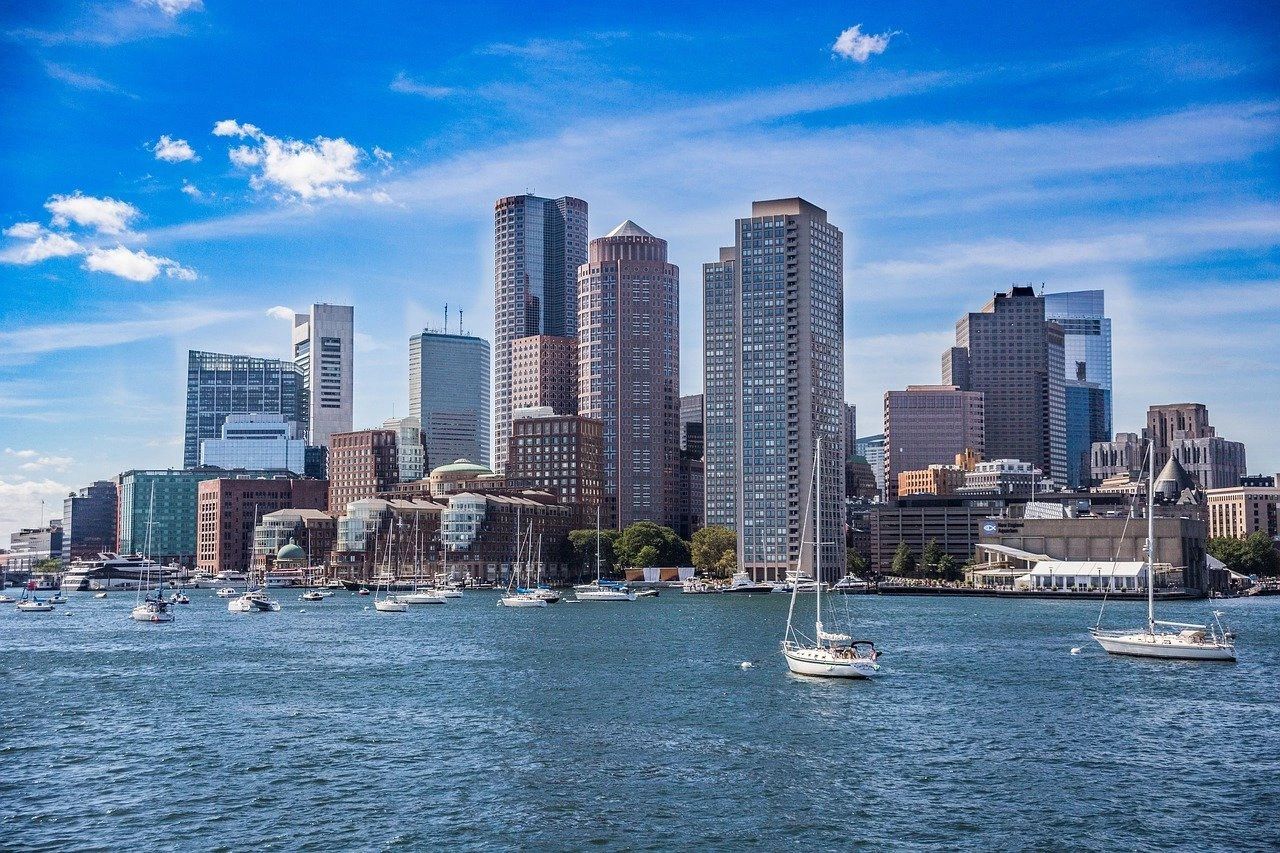 Boston, Massachusetts
One of the oldest cities in the US, Boston is packed full of history and adorable cobblestone streets while showcasing a truly European flair. If you're missing out on your Europe travels, Boston might just give you the fix you need!
Boston was one of the most prominent cities during the American Revolution. Follow the Freedom Trail, a red-brick-lined and walking path that leads you to some of the most historically significant and fascinating landmarks in Boston. It's just 2.5 miles and is a must-have experience in Boston, whether you're a history fanatic or not.
You'll see the gravestones of American revolutionaries like Paul Revere, Samuel Adams, and John Hancock as well as Boston's oldest bar founded in the 1700s, and so much more of the Freedom Trail.
Boston itself is full of beautiful parks, the nearby seaside, traditional architecture, and old breweries. It's one of the best cities to visit in the US, plus it's a fantastic summer vacation destination.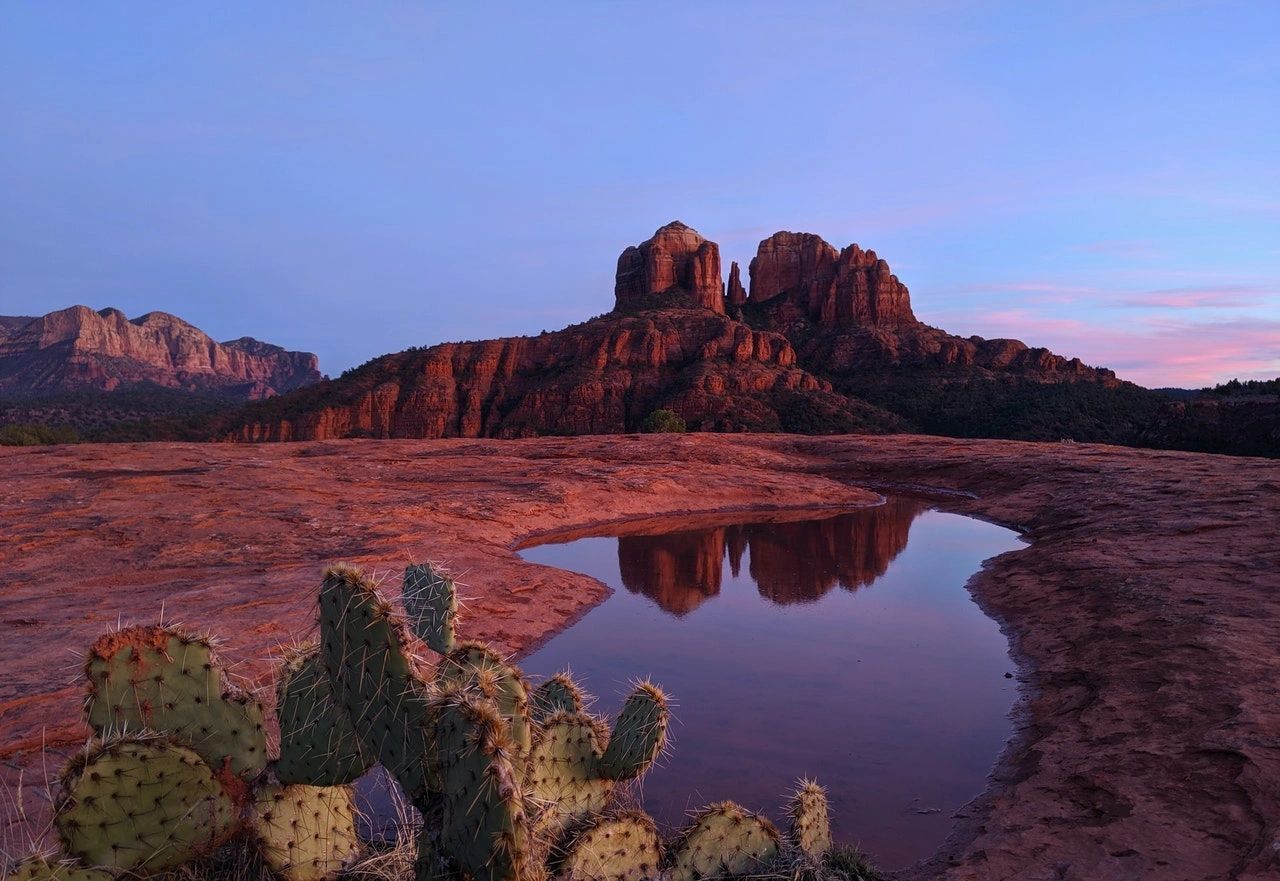 Sedona, Arizona
Not only does the name Sedona, Arizona beautifully roll off the tongue, it's also one of the most beautiful desert cities in the US. Surrounded by steep canyons, fascinating red-rock buttes, and endless pine forests, Sedona boasts tons of natural beauty at its doorstep. It makes for one of the best US vacation destinations for the outdoorsy.
Here you can watch the sun set vividly over a canyon, only to later stargaze at the Milkyway. The city is also packed with nearby hiking trails and watering holes at parks like Red Rock and Slide Rock State Park.
Sedona is also an artsy city packed with charming art galleries and murals and is a hub to learn more about Native American culture and history.
If you are curious to feel more connected to those native to our country and feel immersed in a place known for its healing and spiritual wellness, Sedona might just be the place for you to spend your summer vacation close to home.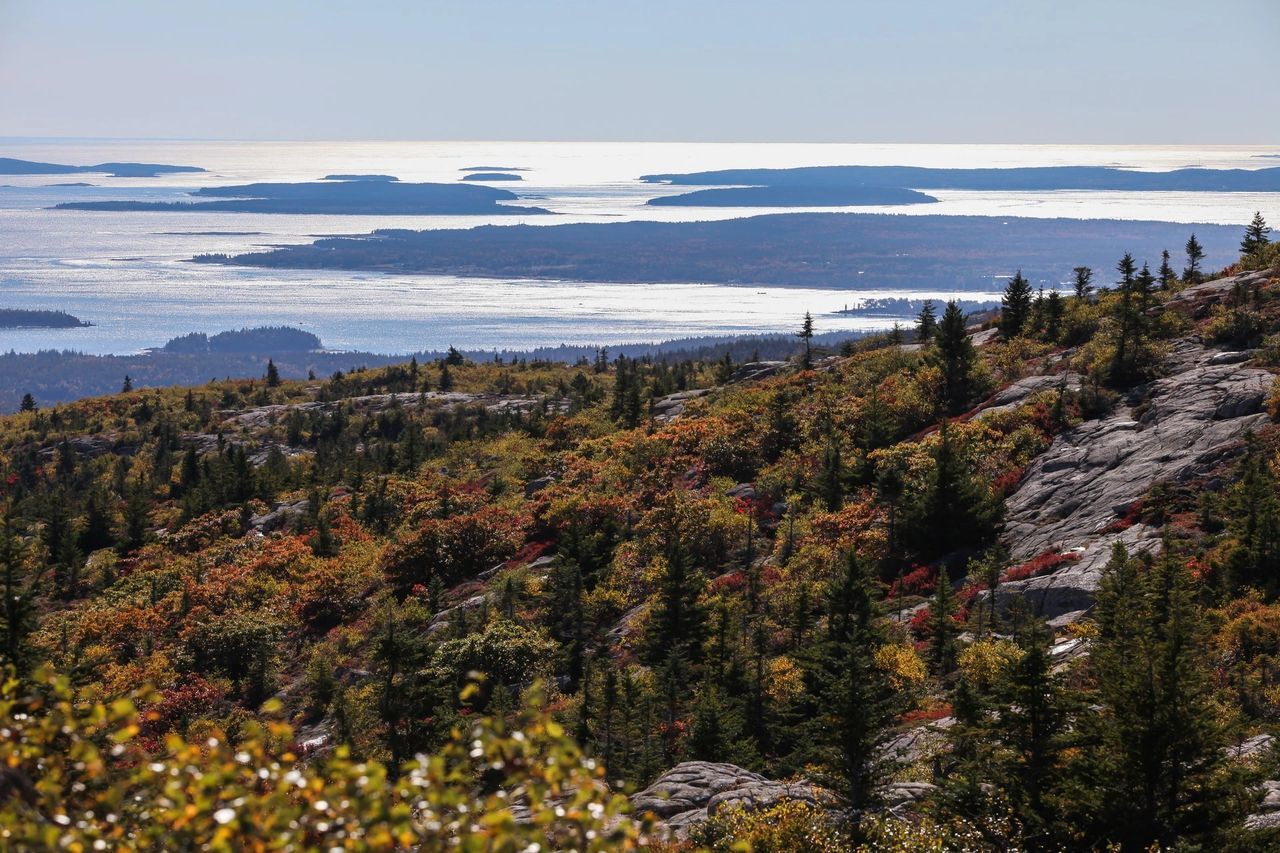 Acadia National Park, Maine
Escape from it all with a refreshing and adventurous summer vacation at the Acadia National Park in Maine. Where the coast meets the forests, this precious piece of untapped Maine is an exciting destination for camping, hiking, and outdoor adventures.
Spend the afternoon hiking to hidden, sandy beaches and hike up Cadillac Mountain, the highest point on the North Atlantic Seaboard offering sweeping views over the ocean. For the ultimate vistas, wake up early to climb Cadillac Mountain to catch the sun rising over the Atlantic Ocean.
There is tons of nature to uncover here, and it's a great escape from the city and into some quality fresh air. If you're looking for a camping vacation, Acadia National Park is a must.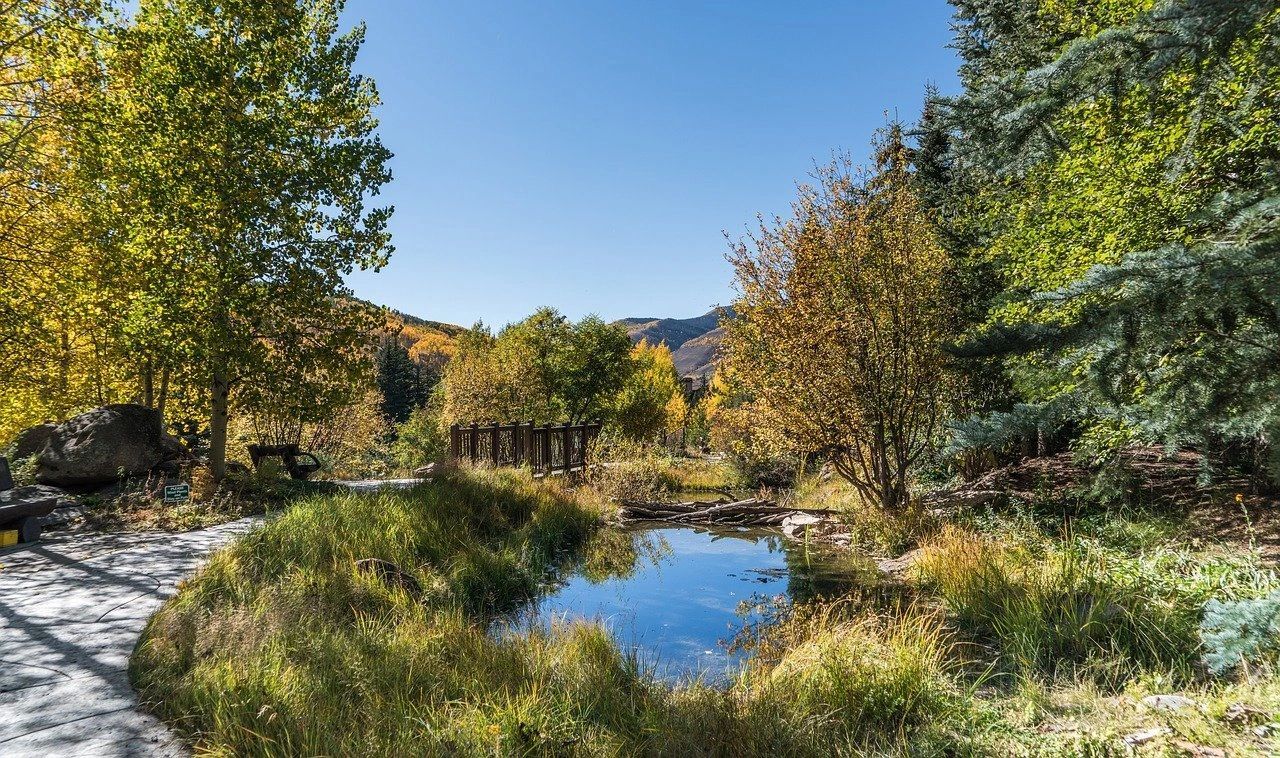 Vail, Colorado
For an off-the-beaten path experience, Vail is a wonderful US summer vacation idea! Though it's popular during the winter months for skiing and snowboarding, Vail also offers plenty of memorable things to do in summer.
Vail boasts superb hiking trails and nature walks, like at the Vail Nature Center. Wander through meadows, flowing streams, and forests, and stick around into the evening for stargazing events. It's a must-visit on a summer trip to Vail, Colorado.
Adventurists will also love Vail's zip lining canopy tours through canyons and beyond. With tours for all ages, this is a great activity for families, couples, or friends to enjoy together.
And when you just want to relax, a stroll through the Vail Village is just the thing. It's a haven of artwork, and it's packed full of amazing local shops, restaurants, and a chocolate factory. Add Vail to your US summer bucket list!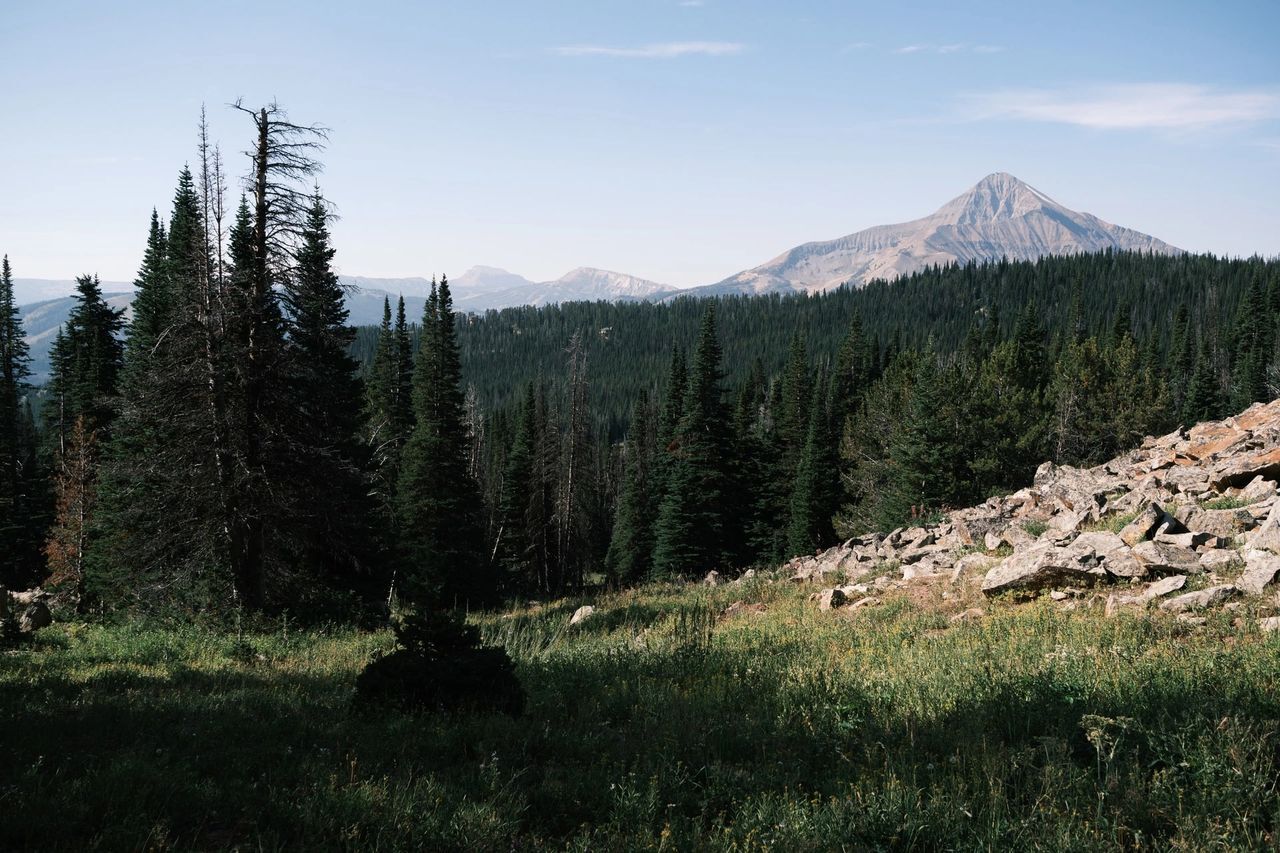 Big Sky, Montana
Vivid mountains, open landscapes, and the purest natural beauty await you. Summer may be considered the off-season in Big Sky, but that doesn't mean there is any shortage of wonderful things to do. Plus, less tourists means no crowds or lines and plenty of time to soak up the natural beauty of this part of Montana!
Spend time in a traditional dude ranch for a quintessential American West experience. With many stylish wooden ranches — and some near Yellowstone — there are plenty to choose from, and they make for the ideal experience for cowboy-esque, rural, and rustic charm in one of the most beautiful places in the US. If you're looking for a dude ranch in Big Sky, drop us an inquiry and we'd be delighted to find you a dreamy ranch for your trip.
Also in Big Sky, spend your summer vacation among nature as you trek scenic trails, like through Ousel Falls Park and Yellowstone National Park. Plus, we can't forget about all the horse riding trails. It's hardly a trip to Montana without a picturesque ride through lush meadows and rolling mountains.
Big Sky might just be one of the most underrated US summer vacations; take a trip and see why. This summer destination is sure to surprise you!
Summer is just around the corner! Are you ready to start planning your US summer vacation close to home?  Our expert travel agents are here to help. Contact us today for your free consultation. We can't wait to make your travel aspirations a reality!
Ready to plan your next trip? Contact us today!