Jamaica, with its sprawling stretches of powdery white-sand beaches, perfectly turquoise waters and lush forested mountains, is a perfect little piece of paradise. Directly translating into 'land of wood and water,' Jamaica is a surprisingly small island that is rum-punch packed full of exotic island activities.
The only downside to all this heaven is that everyone else wants a piece too. And there's a lot of them. Each year millions of tourists flock to the island, enjoying rum, coffee, reggae and all that the bountiful land has to offer. So the question begs, "How can I enjoy this piece of paradise without getting bogged down by the crowds?"
Below is a list of 8 Off the Beaten Track activities that will help you beat the thick crowds, have a bespoke trip and enjoy the perfect combination of Jamaican adventure and relaxation.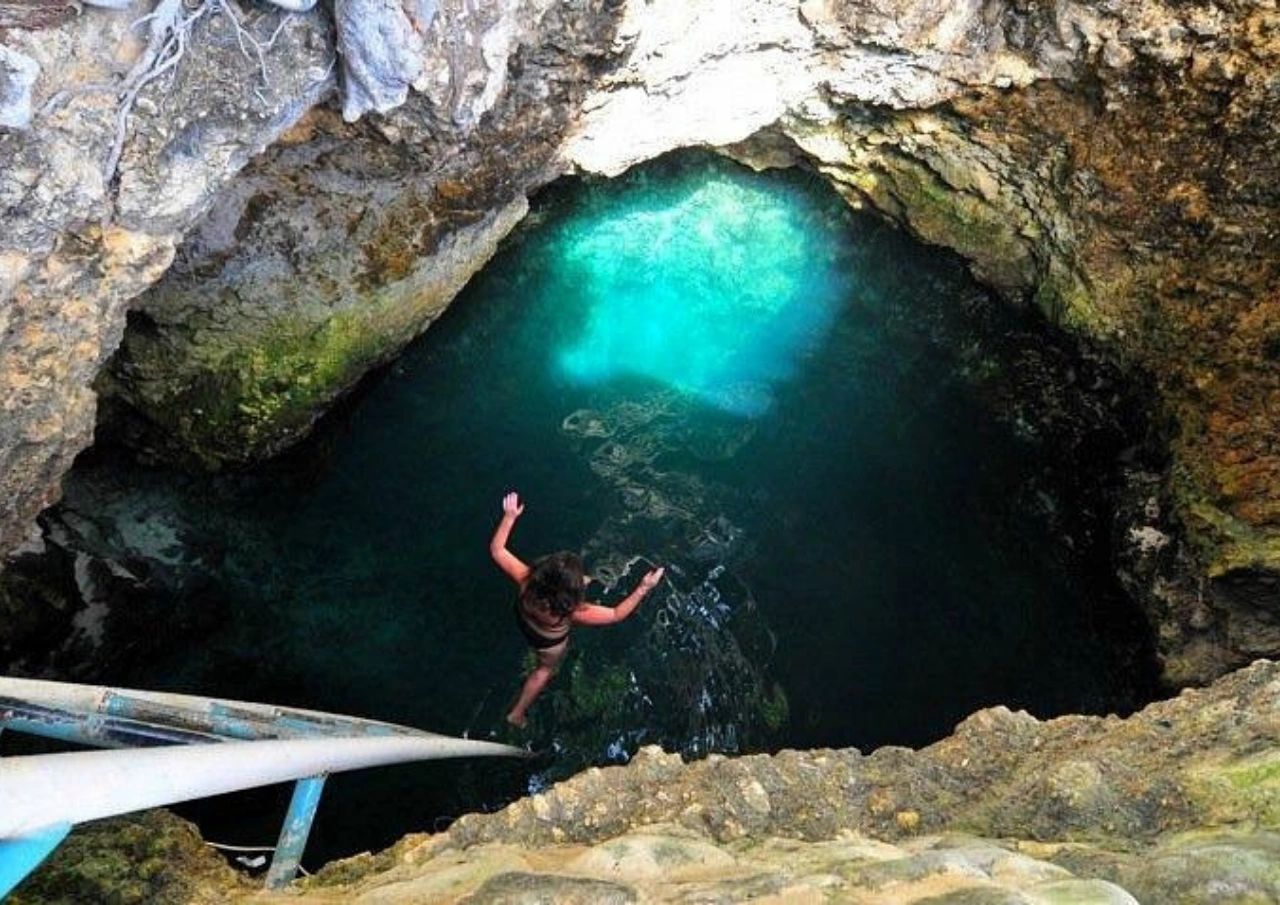 Blue Hole Mineral Springs
Only 6 miles southeast of Negril, Blue Hole Mineral Springs is an underground body of clear blue water completely encased in limestone. Set 25 feet below the surface of the earth, the naturally occurring minerals serve as an underground filter, offering a pure bath of minerals for you to soak up.
Get there during the late morning for the sun to be perfectly positioned over the springs, shining its golden rays deep into the beautiful turquoise water. And if you're feeling brave enough, you can also leap from a 25 foot cliff into the cool water. The mud at the spring's edge is said to have healing powers.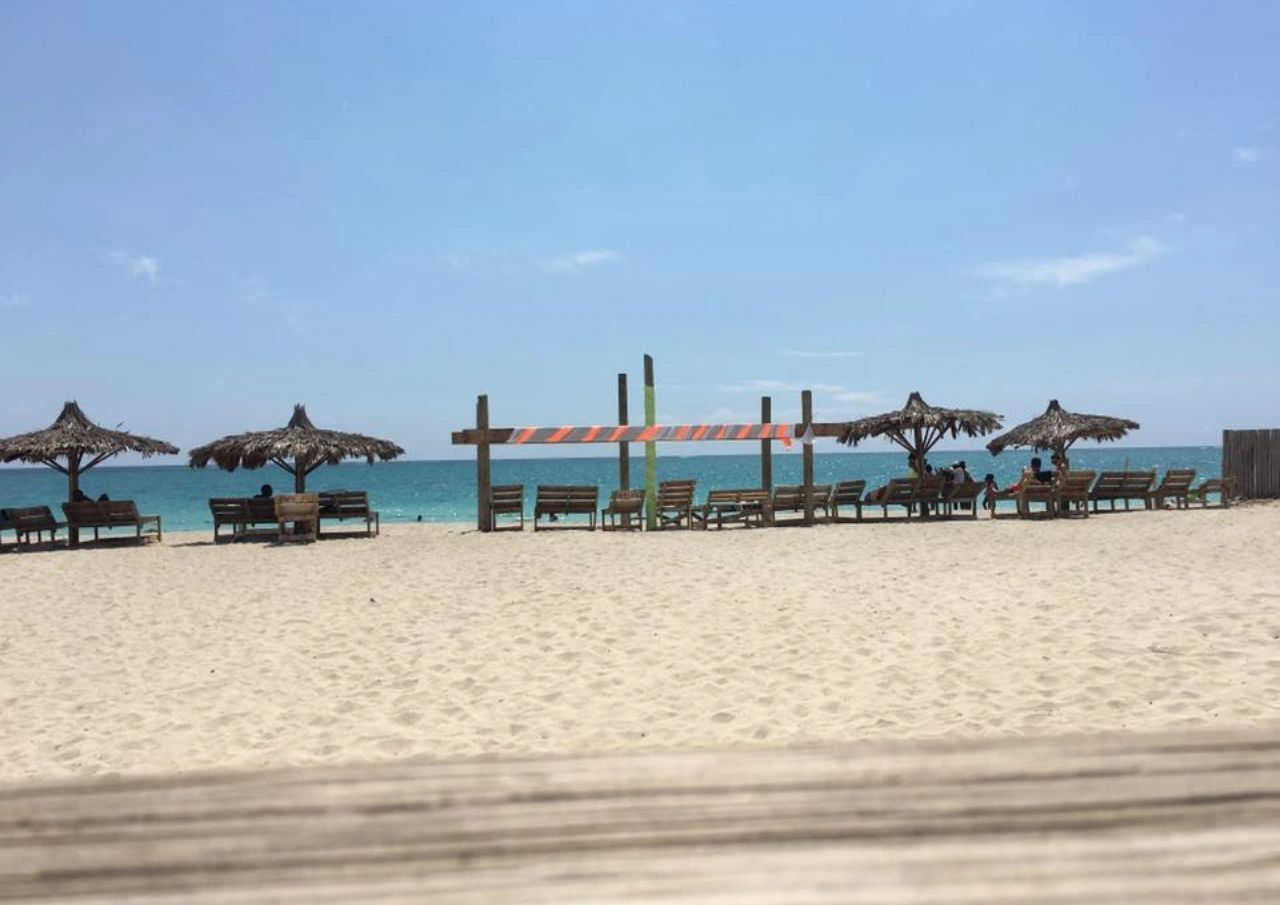 Waves Beach
From the funky capitol of Kingston, head to Portmore to discover the emerald that is Waves Beach. With the tourism population only increasing, finding a serene and private beach in Jamaica can be a larger than life task.
Here, you can enjoy lazy sand-saturated afternoons where you won't be hassled by anyone but the sun, the sea and maybe a dash of rum. It will cost you $200 to keep those pesky vendors at bay and enjoy this private beach, so it's important to work with a trusted agent who is skilled in this area. Waves Beach is sure to send you a surge of satisfaction.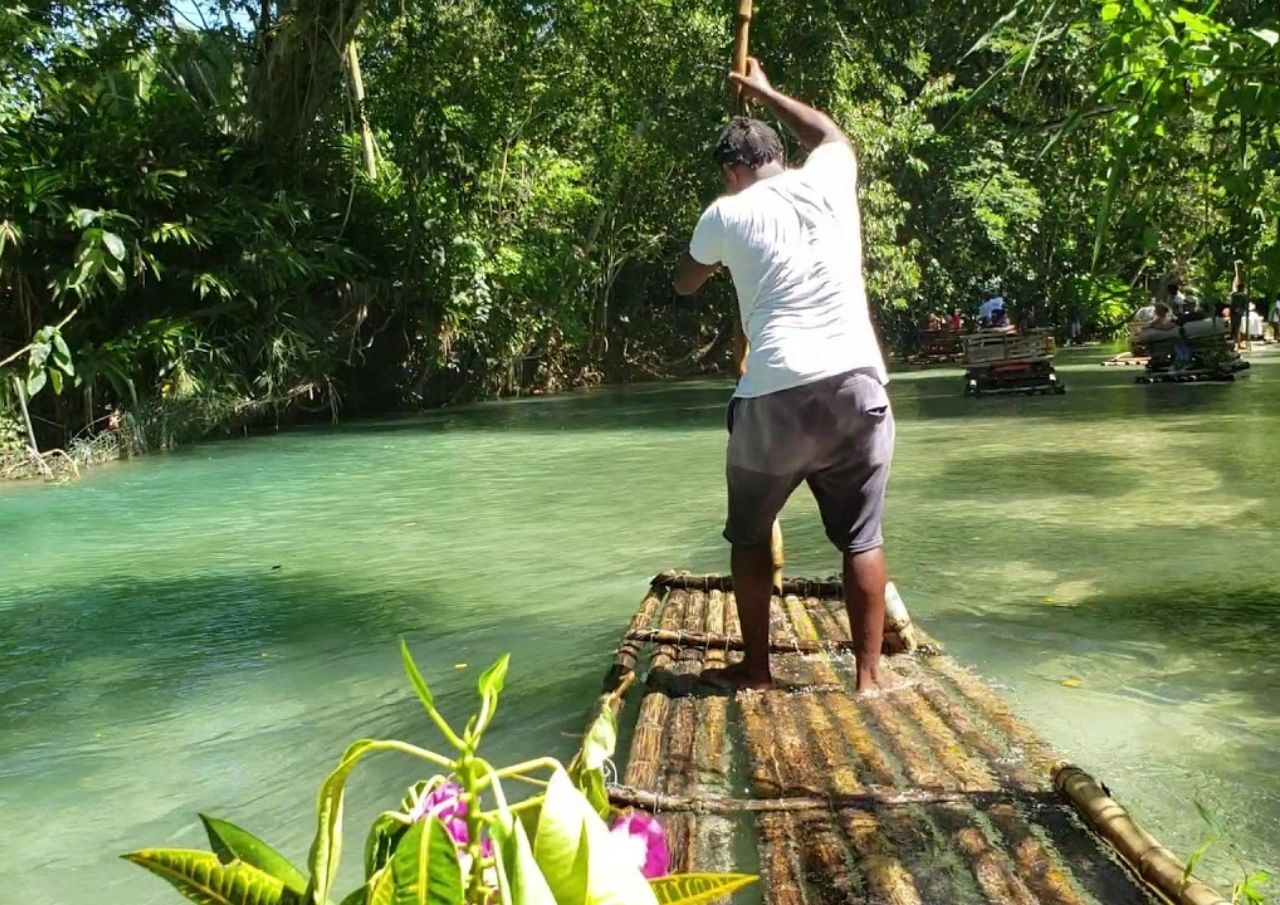 Keith's Bamboo Crew
Located in the popular destination of Ocho Rios, Keith's Bamboo Crew is owned and operated by local guide, Keith. Take a 3 hour tour with Keith and his Bamboo Crew and allow them to do all the hard work for you while you relax and cruise down the beautiful White River in an authentic bamboo raft; stopping to enjoy Keith's famous jerk fish, lobster, local vegetables, jerk chicken and plantations that are all cooked over an open fire. You may even get the chance to captain the raft if you're lucky.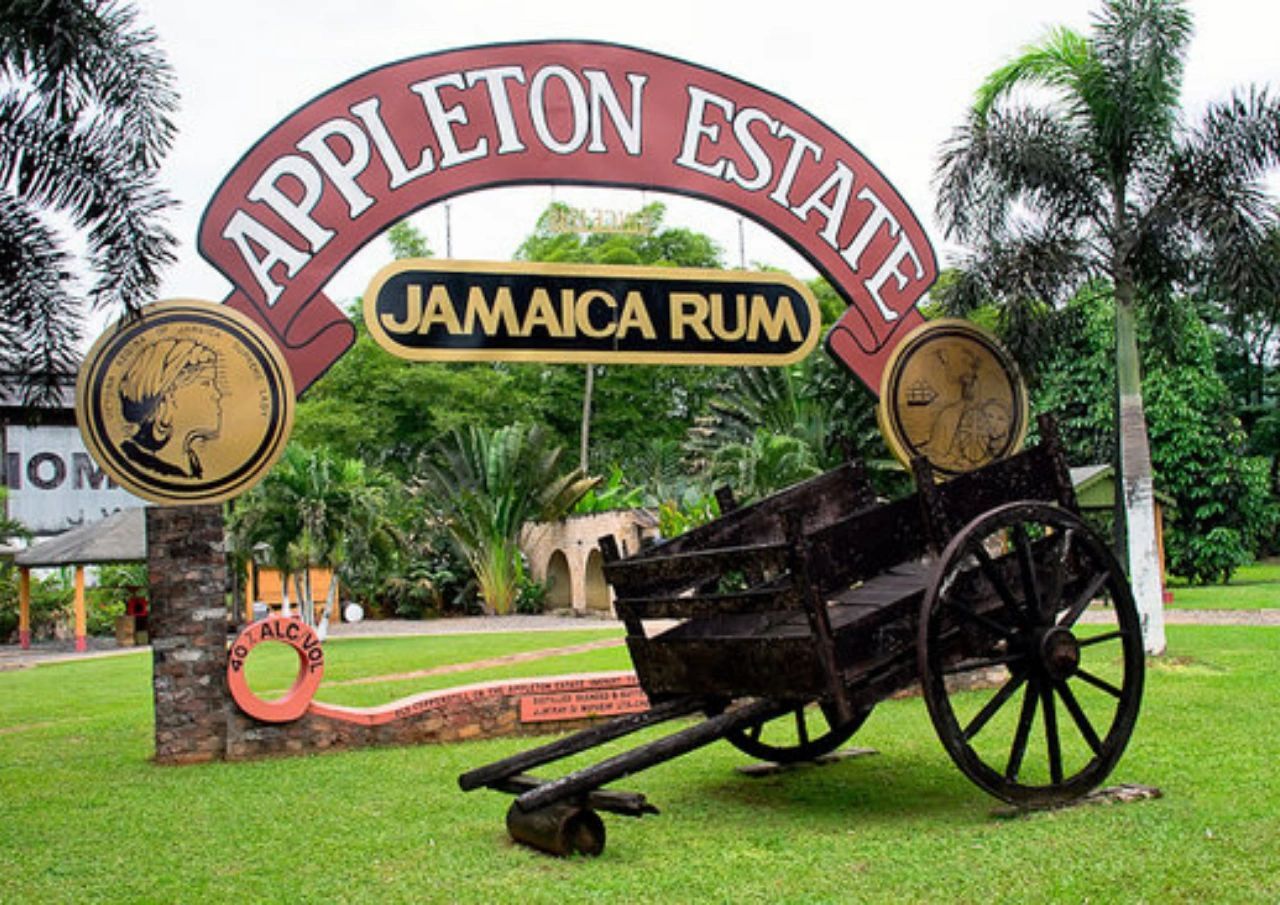 Appleton Rum Distillery
Nestled into the heart of the Nassau Valley, Appleton Rum Distillery produced its very first rum in 1749. Now regarded as one of Jamaica's best rum distilleries, this 11,000-acre property is the country's oldest sugarcane estate and continues to produce famed rums to this day.
On the rum tour, you will learn about the fascinating harvesting, fermentation and distillation process and can even try cane juicing and sugar boiling using time-honored traditions. And let's not forget the true reason for visiting; tasting the world's smoothest and most sought-after rums until your heart's content.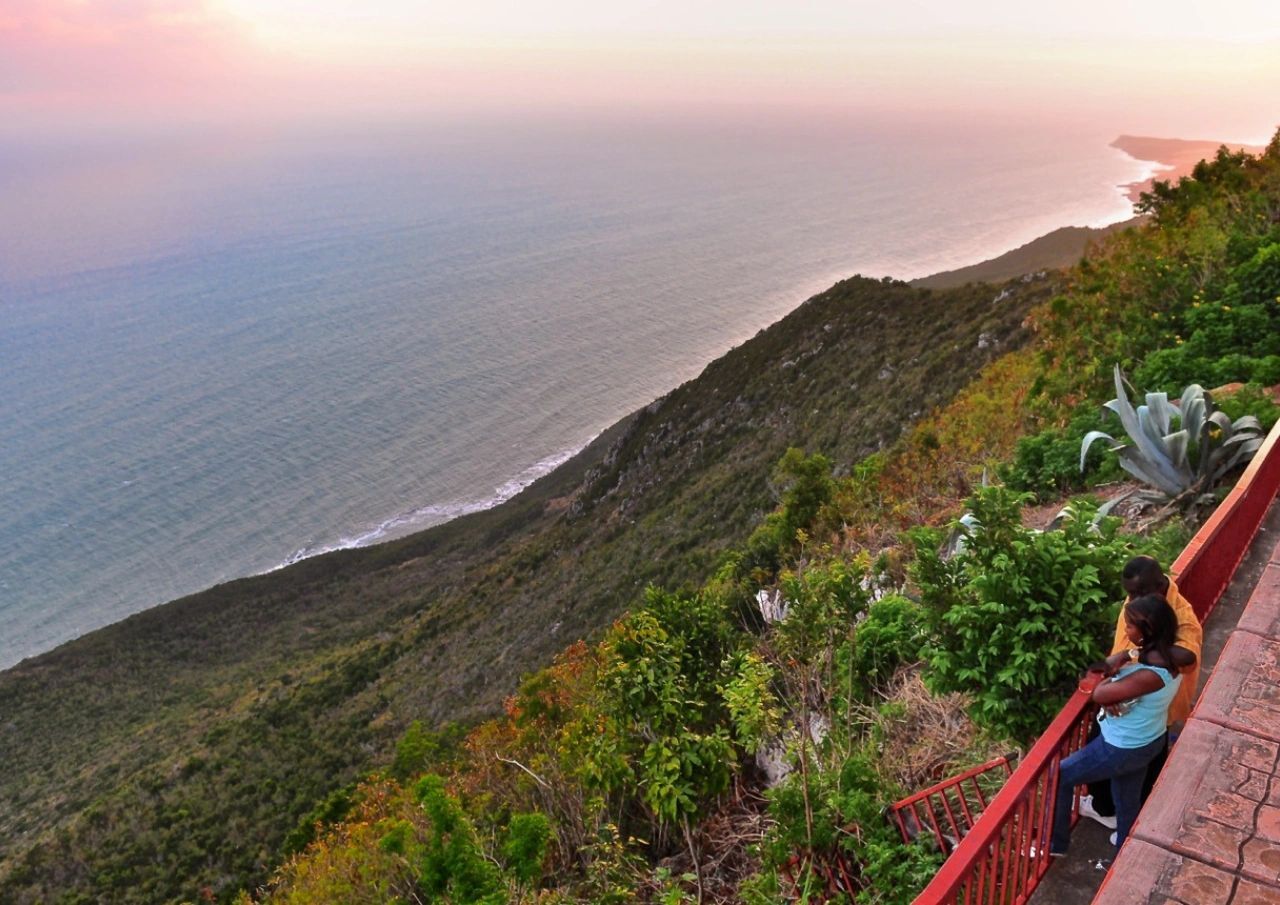 Lovers Leap
Lovers Leap gained its folklore name after two enslaved lovers, who were banished from seeing one another by a spiteful plantation owner, decided that rather than be separated, they would jump from the cliff. With a cliff fall of 1,700 feet and a breathtaking view that will spark both beauty and fear, Lovers Leap is one of the most stunning lookout points in Jamaica.
When you're done soaking up the stories and visiting the highest lighthouse in the Western Hemisphere, don't forget to stop in and pay Jake's operated restaurant & bar a visit, where you can dine out on the verandah and continue to enjoy the romantic panoramas of this picturesque location.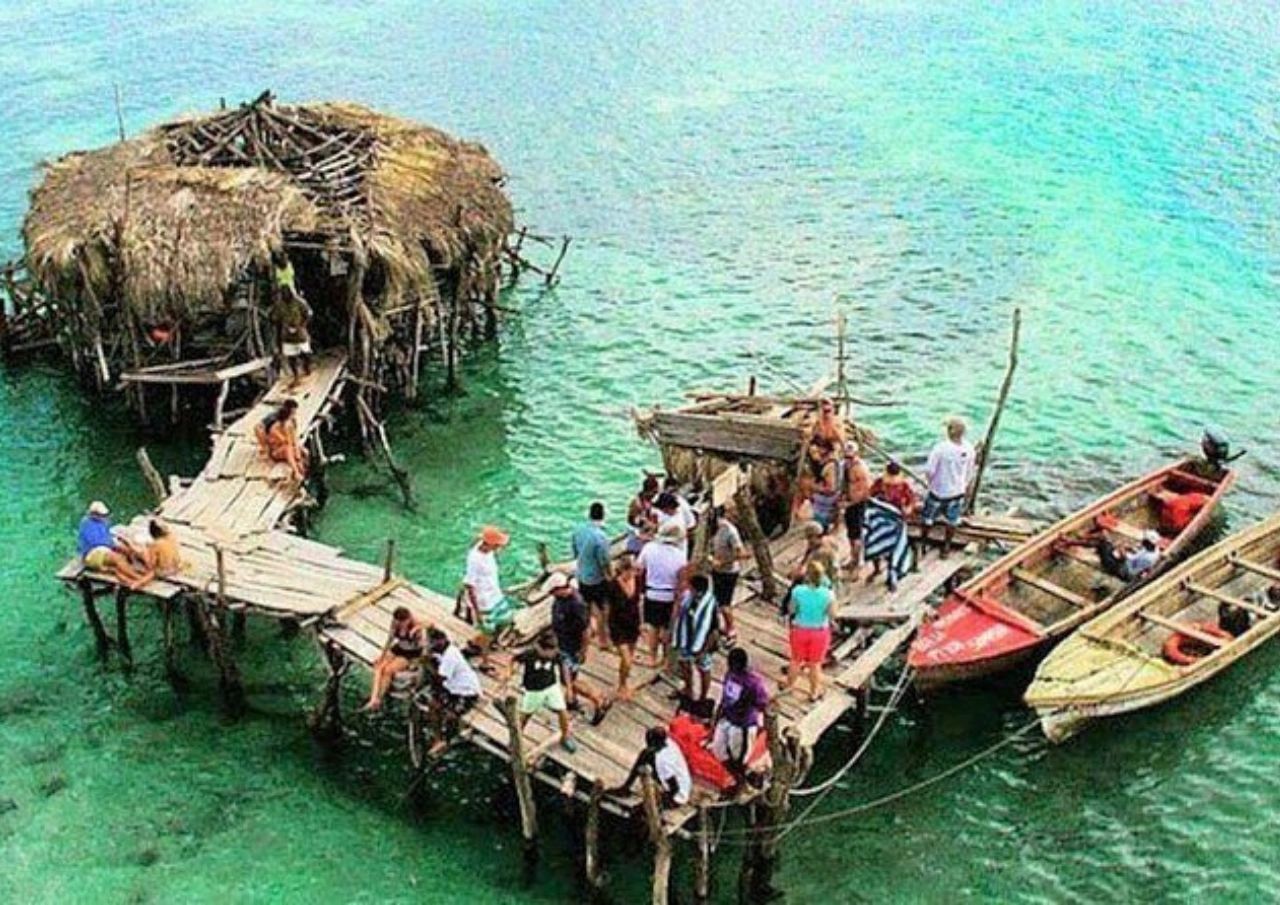 Floyd's Pelican Bar 
Imagine a rickety bar made of driftwood that's built on stilts, sitting out on a sandbar in the middle of the Caribbean ocean. Sounds like love at first sight right? Well, you haven't quite died and gone to heaven, you've most likely just stumbled into Floyd's Pelican Bar.
This groovy bar is not as secret as it once was and will certainly show up on most popular Jamaican searches, however, due to its remote location (a mile off the south coast of Jamaica near Black River), Floyd's Pelican Bar is still very much off the beaten track. You will arrive by boat and can enjoy all the sun, sea, cold beer, daily lobster and rum punch that your heart could want. Because, with a limited menu, that's all you might get. It's a perfectly simple pirate's life down at Pelican Bar.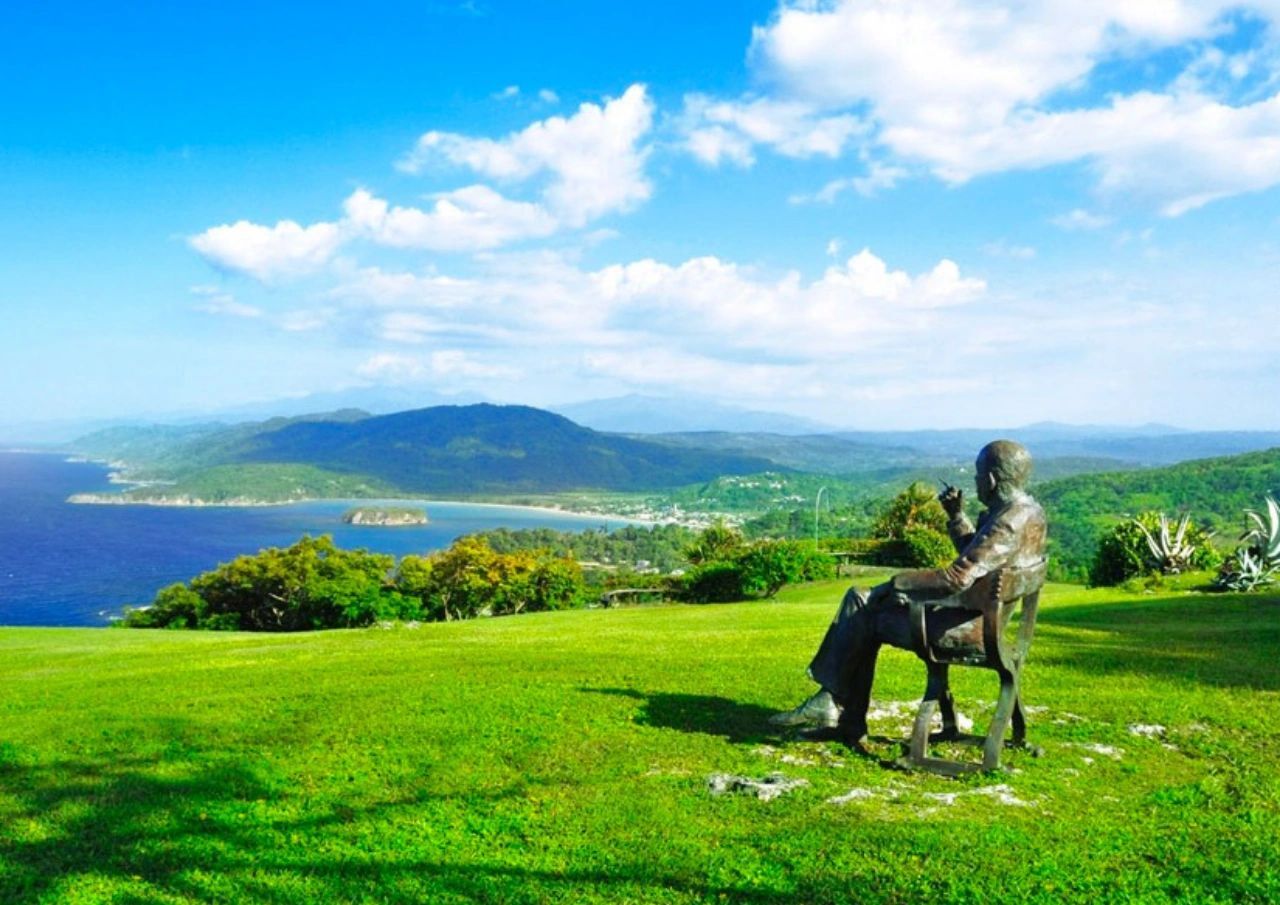 Firefly 
Firefly is a rarely visited public house that sits on a hill at the top of St Mary Parish. Firefly was once home to Noel Coward: a prolific writer, composer, actor and epic host. Arriving at the island in 1948, Coward built the modest Firefly home as a quiet place for him to escape and write. When he was not employed in his work, however, Coward was also known to throw famously wild pool parties; inviting celebrity guests to his home to soak up the breathtaking views and fine rums beside the pool.
And if those parties weren't historic enough, a small rocky historic fortress that sits on the property and was once a hideout for Captain Morgan, certainly is. While enjoying the most spectacular view of Jamaica's North Coast, take a tour of Firefly home, soak up stories of Cowards life and, come early evening, be filled with the magic that gave Firefly its name.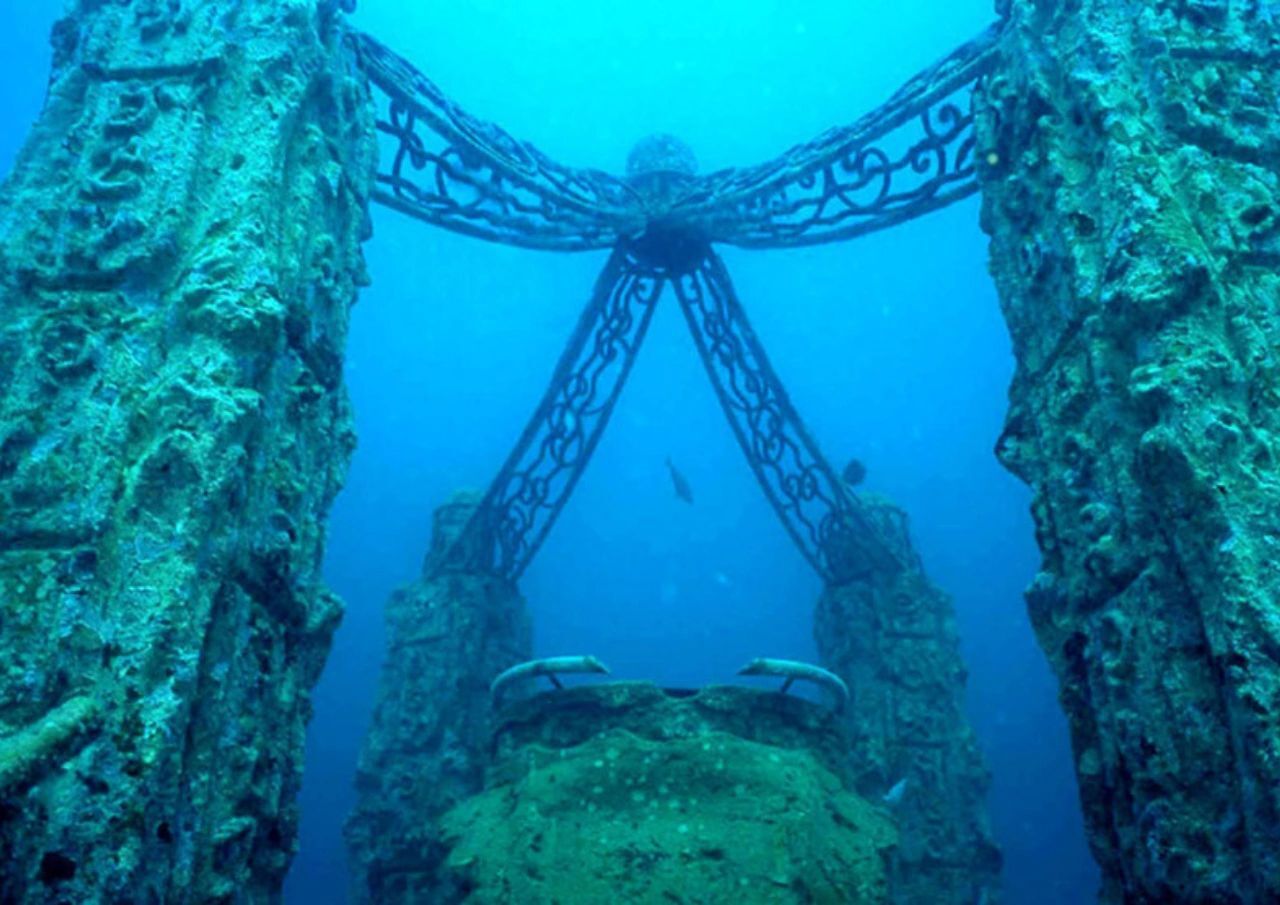 Port Royal's Sunken Pirate City
If a city can be considered the most wicked and sinful city in the world and then later be destroyed by a massive earthquake, do you call it Karma or Port Royal's Sunken Pirate City? Once one of the largest European cities in the new world, Port Royal's Sunken Pirate City was famous for its booze, pirates, sex workers, slave trade and black out inducing Kill Devil rum.
In 1692 an earthquake, estimated at 7.5, swallowed up the 33 acre city, killing thousands of people and sending out a rippling message on the consequence of sin. Join together with academics, historians and adventurers where, 40 feet underwater, you can explore this eerily preserved 17th century city. Use a true professional to get you to these well-hidden gems.
—
Feeling like a trip to Jamaica right about now? We're here to help you plan your dream vacation! Reach out today to book a free consultation.