London. one of the world's most iconic capitals. It is home to a diverse population of 8 million people, who speak 300 languages between them. A city modest enough in size you can walk across it, but where cabbies have to memorize every single street before they can become one of London's signature Black Cab drivers.
London has 170 museums, and 37% of its surface area is public green spaces. It has hosted the Olympic games three times, and boasts a number of the world's most recognizable landmarks. But a vibrant city is defined first and foremost by its people. Londoners are friendly and open-minded, and you'll want to discover the places they love to enjoy too! In short, if you're a first-timer to London, there's lots not to miss!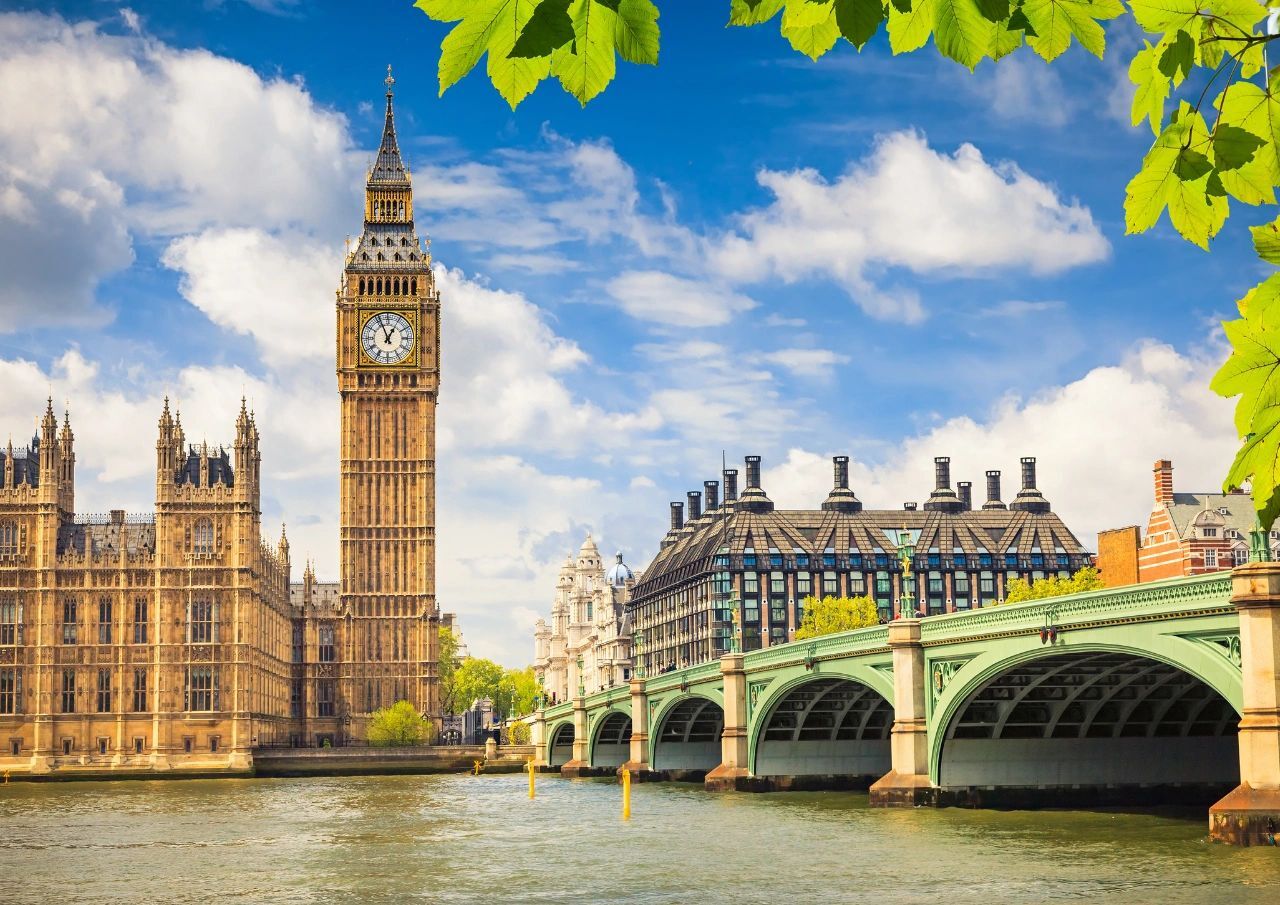 Big Ben
You'll often get a glimpse of Big Ben in any movie set in Britain, and it is an icon of British culture. The clock chime has been borrowed for countless purposes in almost every country – from electronic alarm clocks to breaktime bells in schools.
But Big Ben is actually the name of a bell, the largest of five bells in the tower that are part of the clock's striking mechanisms. The clock chimes every fifteen minutes, but try and be there on the hour for the full musical experience.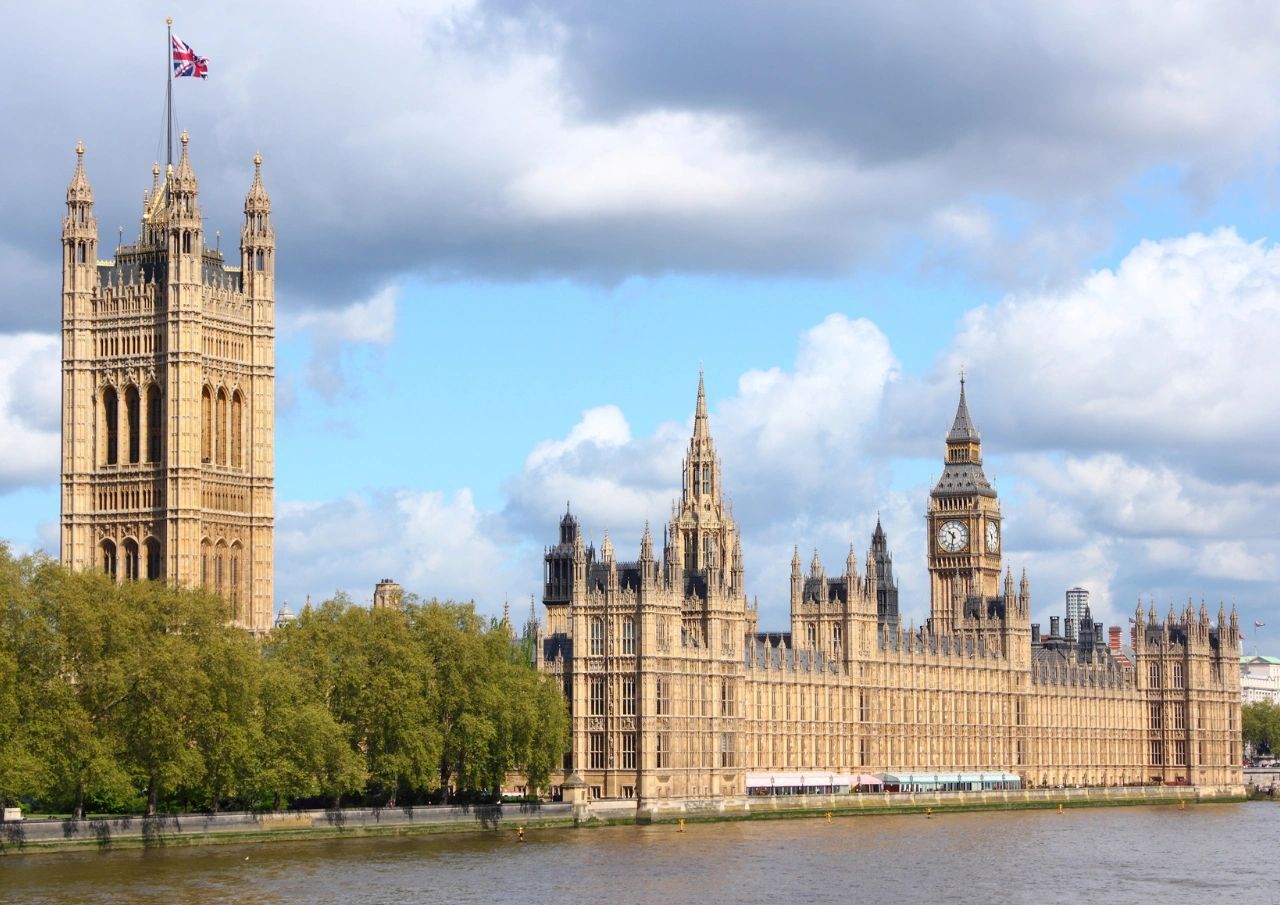 Palace of Westminster, Houses of Parliament
Big Ben is housed in Elizabeth Tower, part of the northern end of the Palace of Westminster. The palace, in turn, houses not a royal residence, but the Houses of Parliament, and is where elected representatives of the House of Commons and the House of Lords hold their meetings to discuss British laws. It's well worth a look inside, before you cross the road to Westminster Abbey.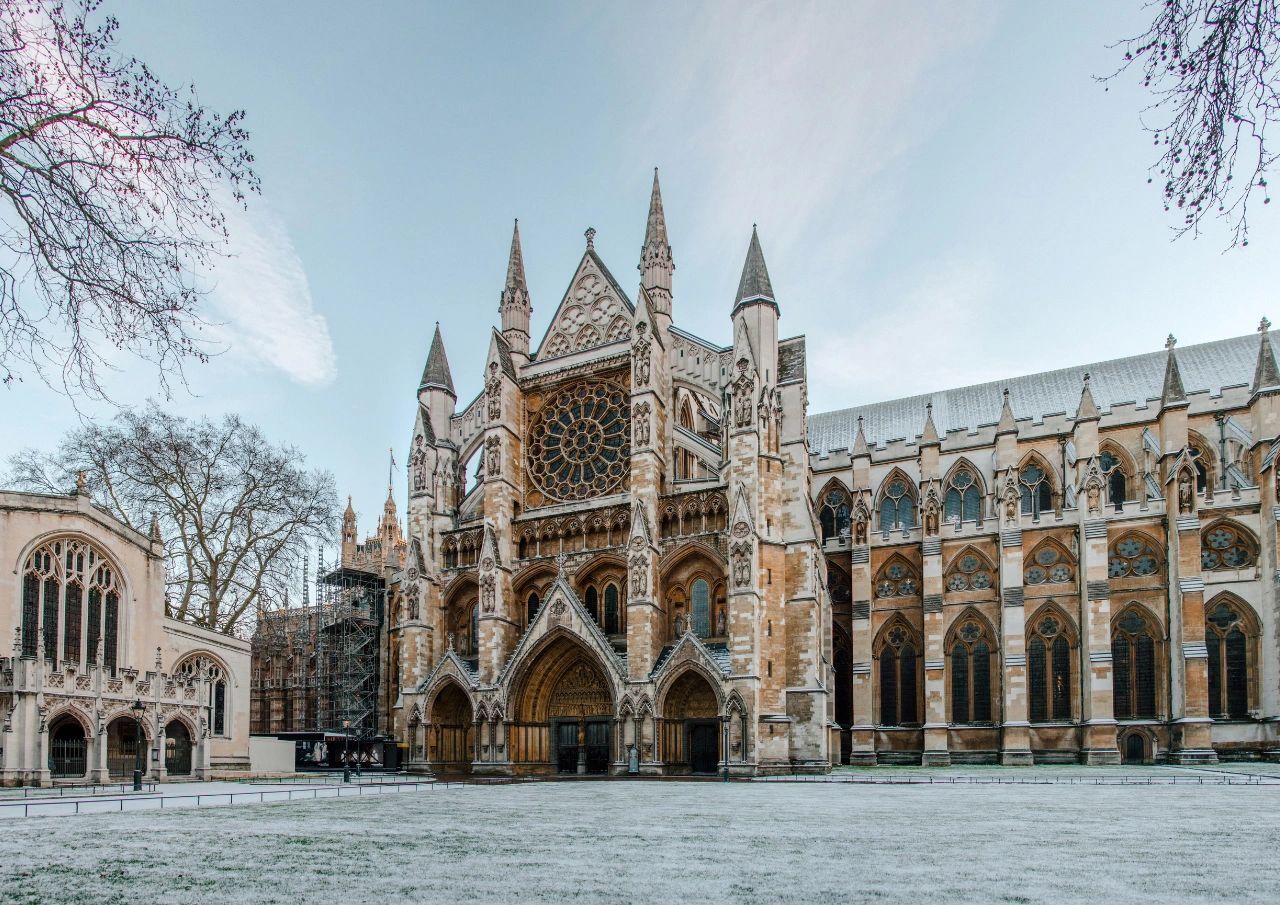 Westminster Abbey
Westminster Abbey is a one-thousand-year-old Gothic architectural gem, endowed with ornate stained-glass windows. On the outside, it is decorated with flying buttresses and rose windows. The abbey is traditionally where British monarchs are married, William the Conqueror of Normandy being the first in the 11th century. Sixteen royal weddings have since taken place there, in great pomp and splendor. Enjoy a quick visit to Westminster Abbey to enjoy its magnificence, before you cross Westminster Bridge to the Millennium Wheel!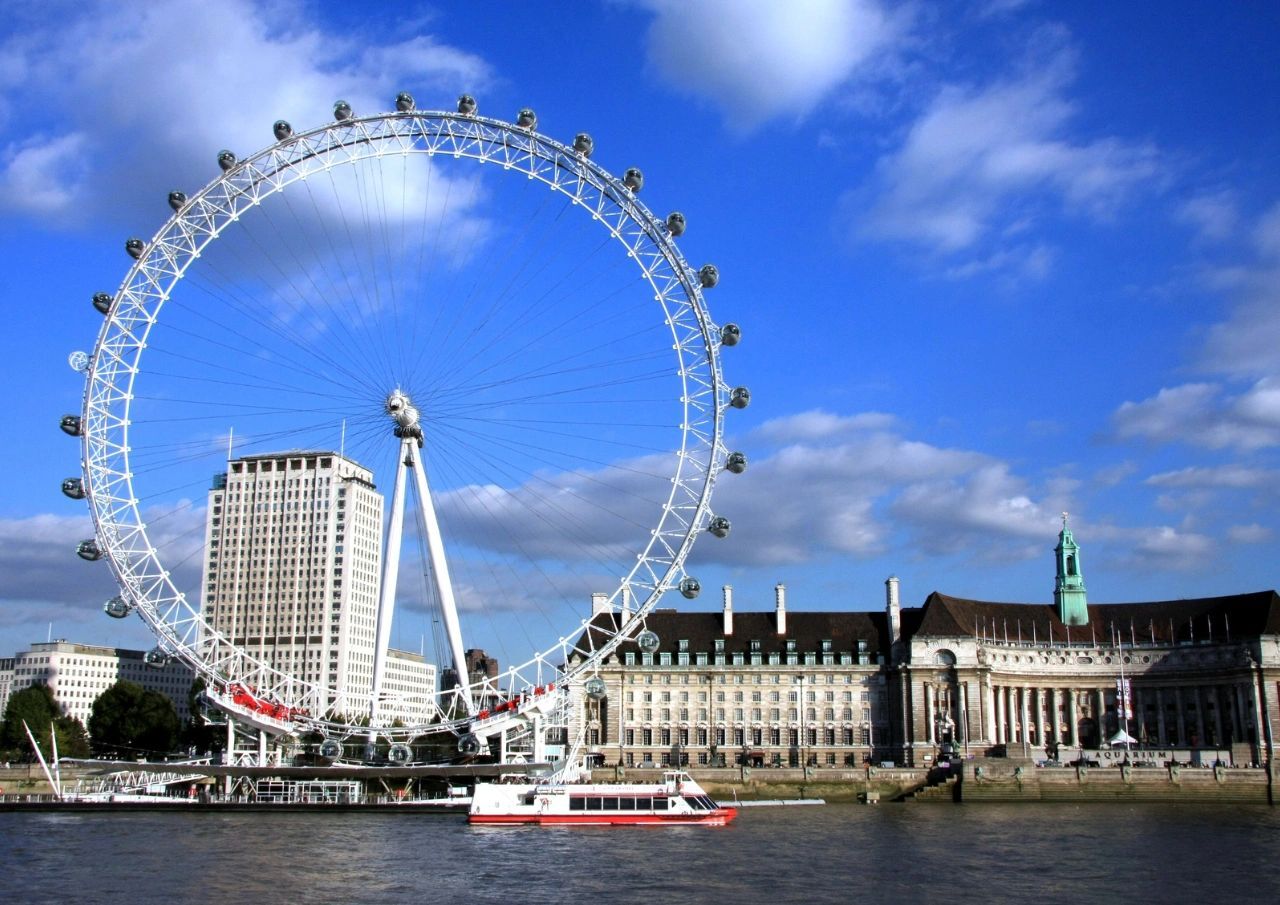 London Eye
Do not miss this if it's your first visit to London! London Eye, or the Millennium Wheel, is a 443 foot high Ferris wheel, and the largest of it's kind in Europe. It offers visitors a thrilling vertical spin up into the London air, and offers panoramic views for almost 20 miles around on clear days – making it the eye of London. With over 3 million visitors annually, London Eye is the most popular paiyimg UK tourist attraction – so book your tickets early!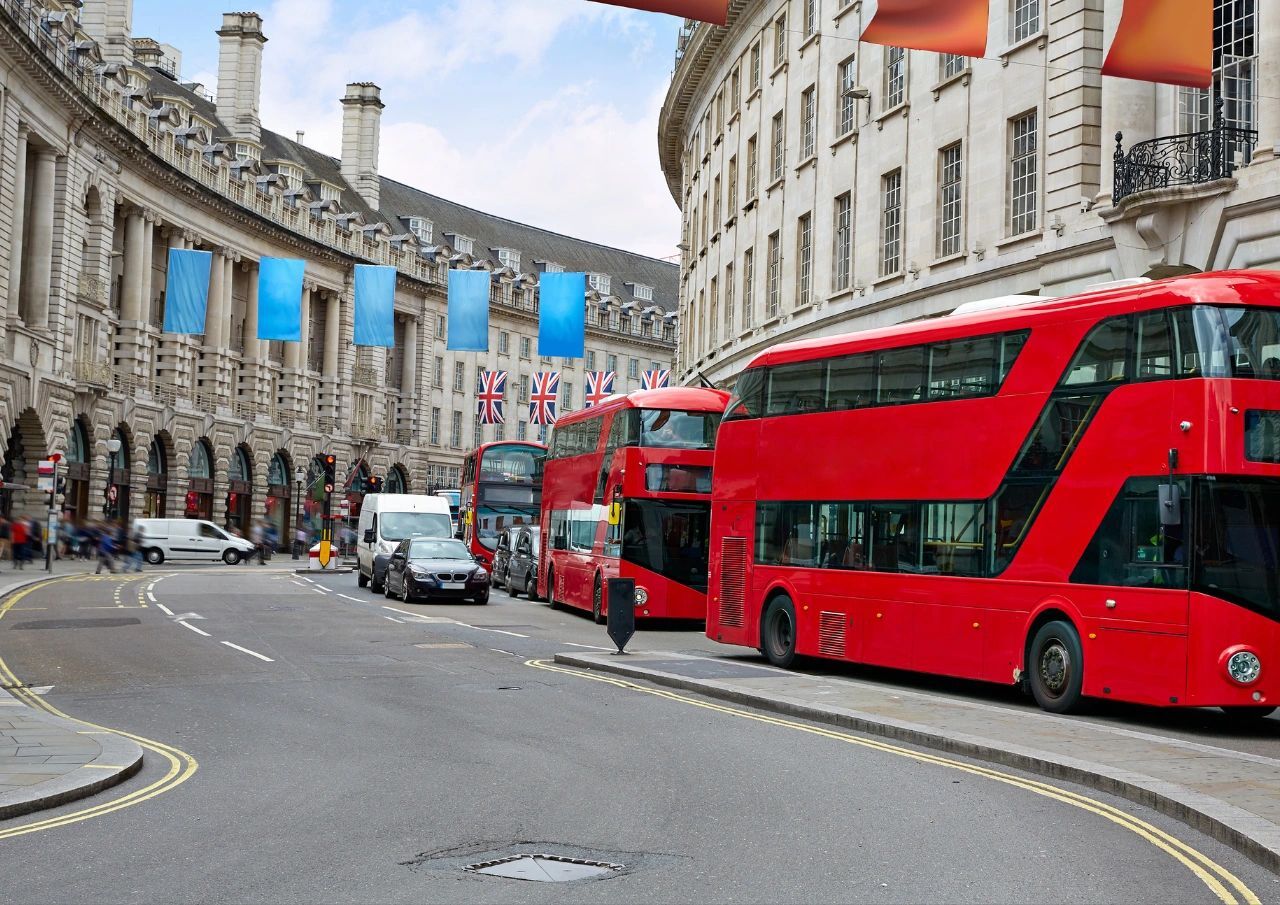 Piccadilly Circus and Covent Garden
If you've ever played Monopoly, you'll know Piccadilly Circus – and may even have made, or lost, plenty of money there! The real Piccadilly Circus is at the heart of a bustling shopping area. It's also a busy traffic and public transport node. Just two minutes away stands Fortnum and Mason, a huge department store and one of the oldest and most legendary shops in London. Its food hall is one of a kind, and it its restaurants serve great food too.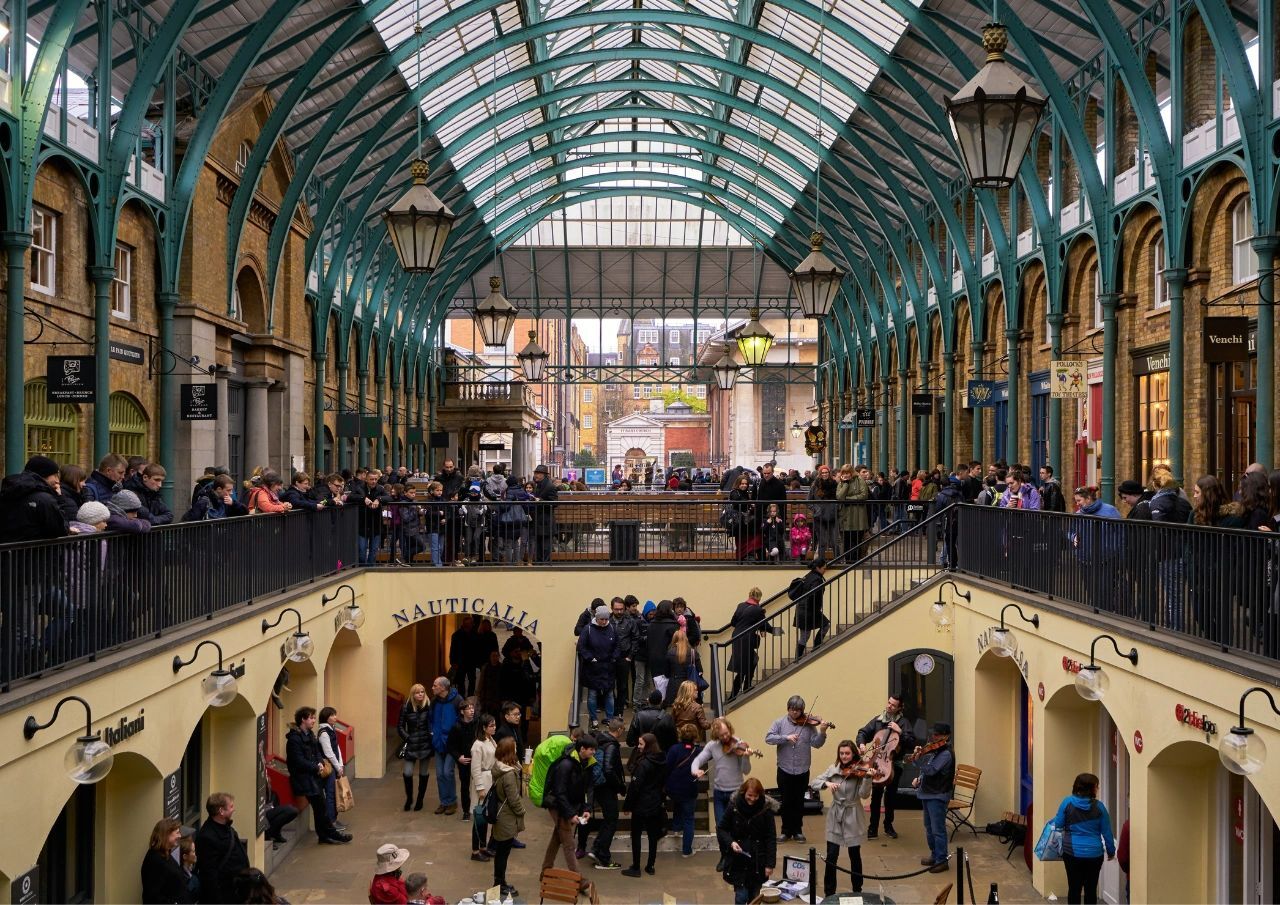 A short walk from Piccadilly, you'll find Covent Garden. This is a largely pedestrian area, spread out around Covent Garden covered market. Here, you'll find more great food, but also clothes, art, and jewelry. It's also a great place for lunch, dinner, or evening drinks. Extremely popular among tourists and locals alike, are the highly skilled street performers. They mostly practice their art in front of Saint Paul's church, and you'll be treated to a regular succession of acts of all kinds – but be warned, you might get asked to get involved! Covent Garden is close to Watkin's the oldest spiritual book shop in the world, and Leicester Square, adjacent to China Town.
Buckingham Palace
A safer bet, however, is the Changing of the Guard. This ritual and very British display of pageantry takes place at 10:45 am every other day, and lasts a full 45 minutes. Try to arrive early to get a better view of the soldiers, with their 'bearskins' (fur hats), red jackets and muskets, as they ceremonially change the guards on duty on the forecourt – a quintessential London display!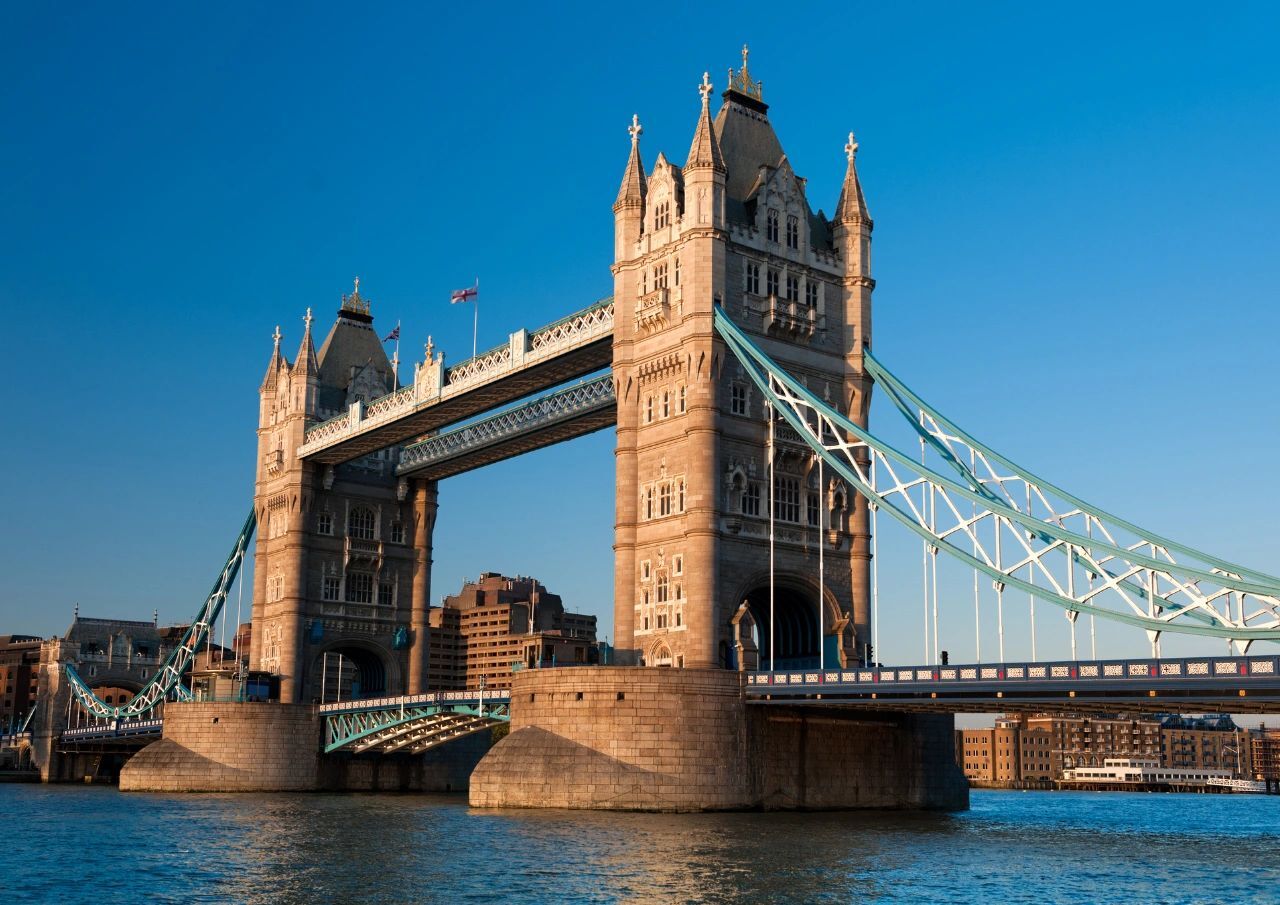 Tower Bridge and the Tower of London
Tower Bridge is not just a monument – it's a bridge that is used every day by pedestrians and motor traffic. If you're not scared of heights, you can cross it on the glass-floored walkway 140 feet above the road. Tower bridge lifts around twice a day, to let barges or passenger boats pass along the Thames. Check for times online before you visit to see this happen!
Near the north end of the bridge is the historical fortress known as the Tower of London. Built after 1066, date of the Norman Conquest, it has served mainly as a royal residence over the centuries. Parts of it have also been used as a prison, The Kray twins were summoned to the tower in 1952, to begin their national service. However, repeated acts of insubordination earned them time in the tower as 'guests of her majesty'. Visitors nowadays will only peek inside the cells, and will be treated to the sight of the crown jewels, a tour of the battlements, and more.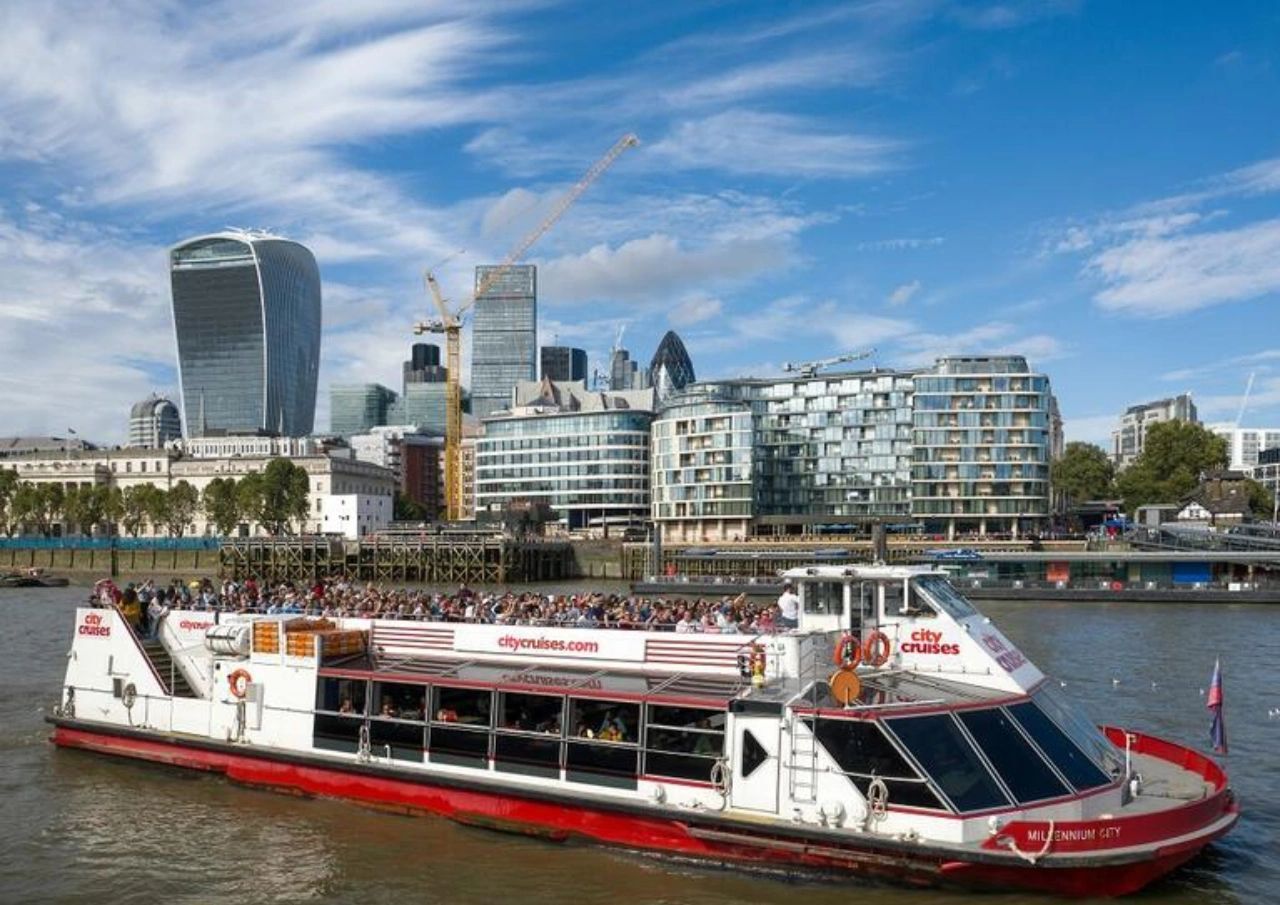 Thames River Cruise to Greenwich
From London Bridge Pier, you can hop on a boat, and rest your legs, while you take in more views of London from the comfort of your seat. You'll get off at Greenwich Pier, in the heart of maritime Greenwich, and have access to all its museums! You'll be yards from the Cutty Sark, a 19th century tea clipper which is a veteran of al the major ports in the world. The Maritime Museum next door is free, and will give you a glimpse into Great Britain's sailing history (back to before the first ships sailed to America). And in the Royal Observatory, you'll be in the Prime Meridian, the point of origin of Greenwich Mean Time (GMT).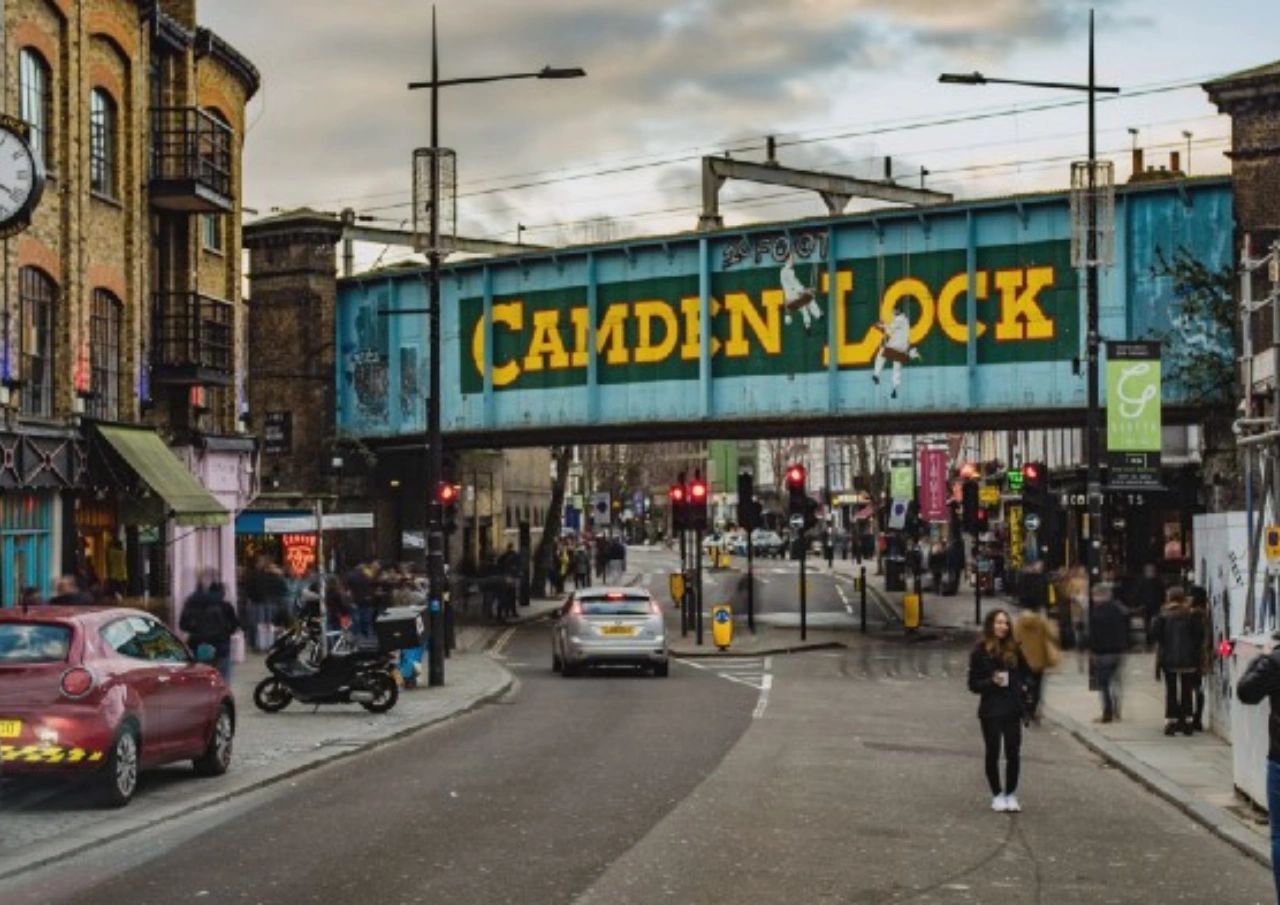 Camden Lock Market and Little Venice
For more riverine explorations, Camden Lock Market is the perfect place to start if you want to 'go local' for an hour or two. Foreign visitors love it, partly because it's a favorite spot for Londoners. Situated just by the lock on Regent's Canal, the area as a whole is both hip and counter-culture, with varied cafes, restaurants and a fantastically lively and friendly night-life scene. At the market you'll find fashion of every description and era, and hand-made jewelry. You'll also find antiques, boutique shops and eateries.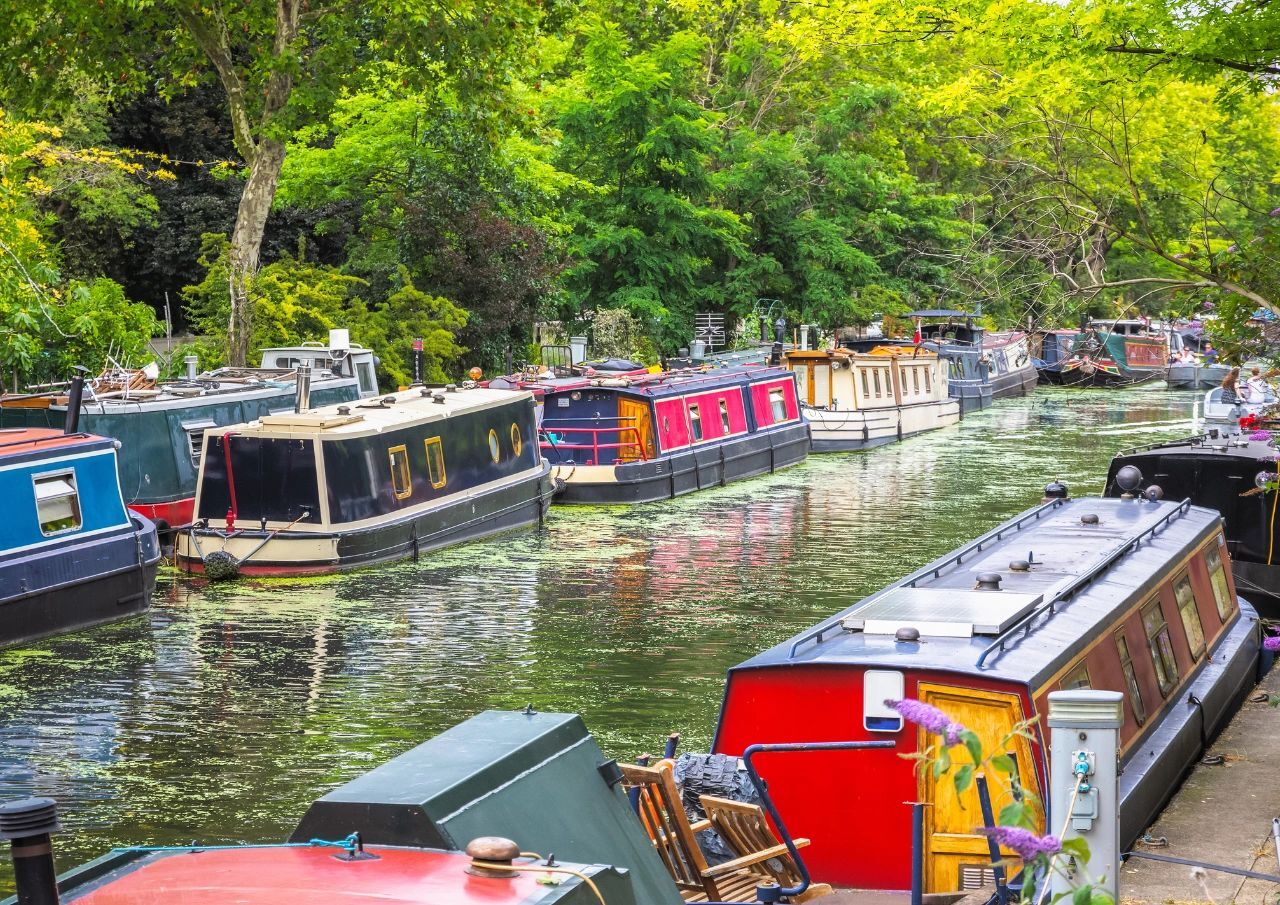 Just two and a half miles down the canal – on foot or by canal waterbus – is Little Venice, a neighborhood by the water. With its canal waterways, it is home to quirky cafes by the water and welcoming pubs. The houseboats moored by the tow paths reflect the alternative lifestyle of their inhabitants, so treat yourself to a colorful display of London's canal dwellers!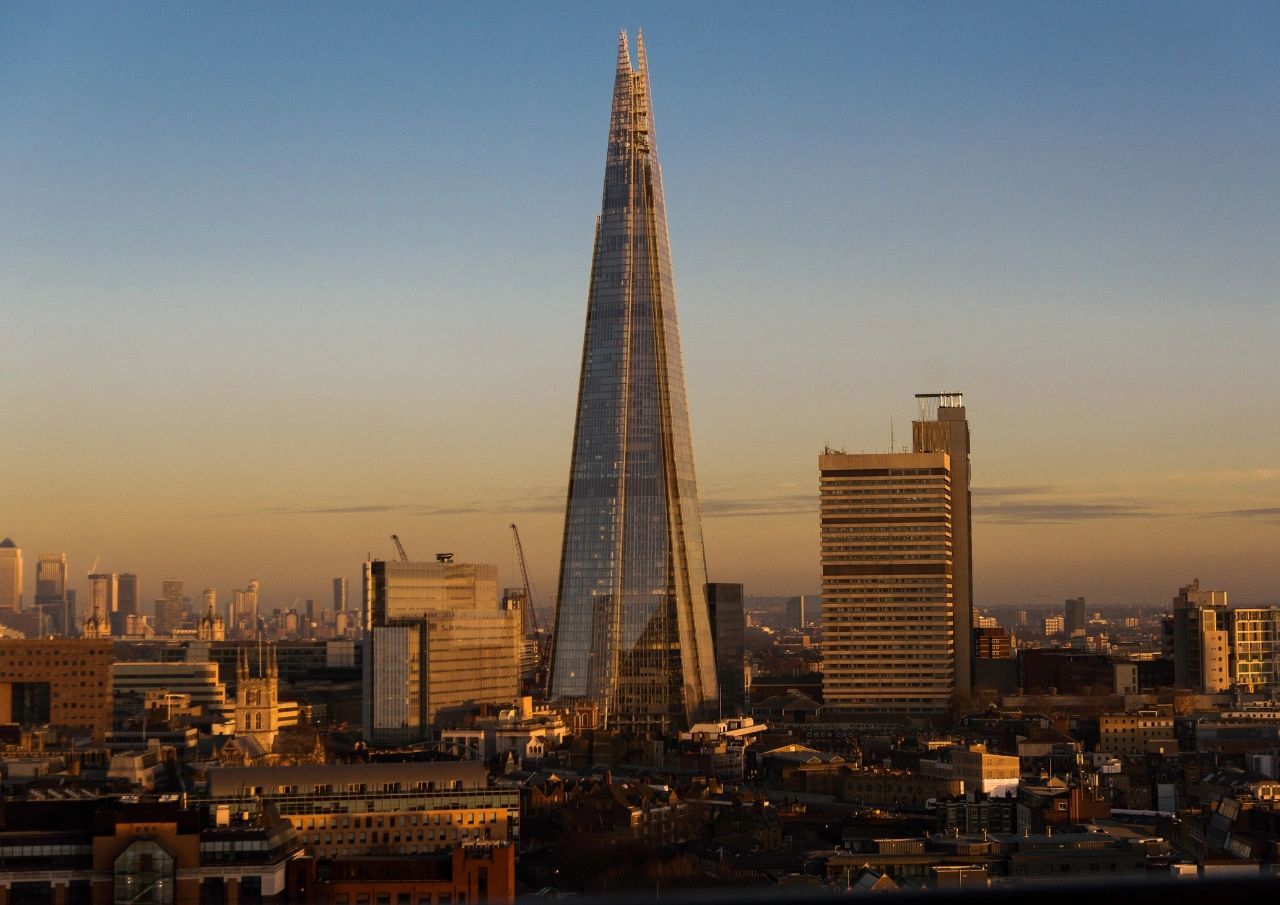 The Shard
At 1,016 feet in height, The Shard – so named because it's shaped like a shard of glass – is the tallest building in the UK. The Shard's elevators will whisk you up from the ground to the viewing platforms at the top in a mere 68 seconds. From there, you'll be able to see in all directions for as far as 40 miles. And once you've bought your ticket, you can stay up there as long as you like! Advance booking is highly recommended.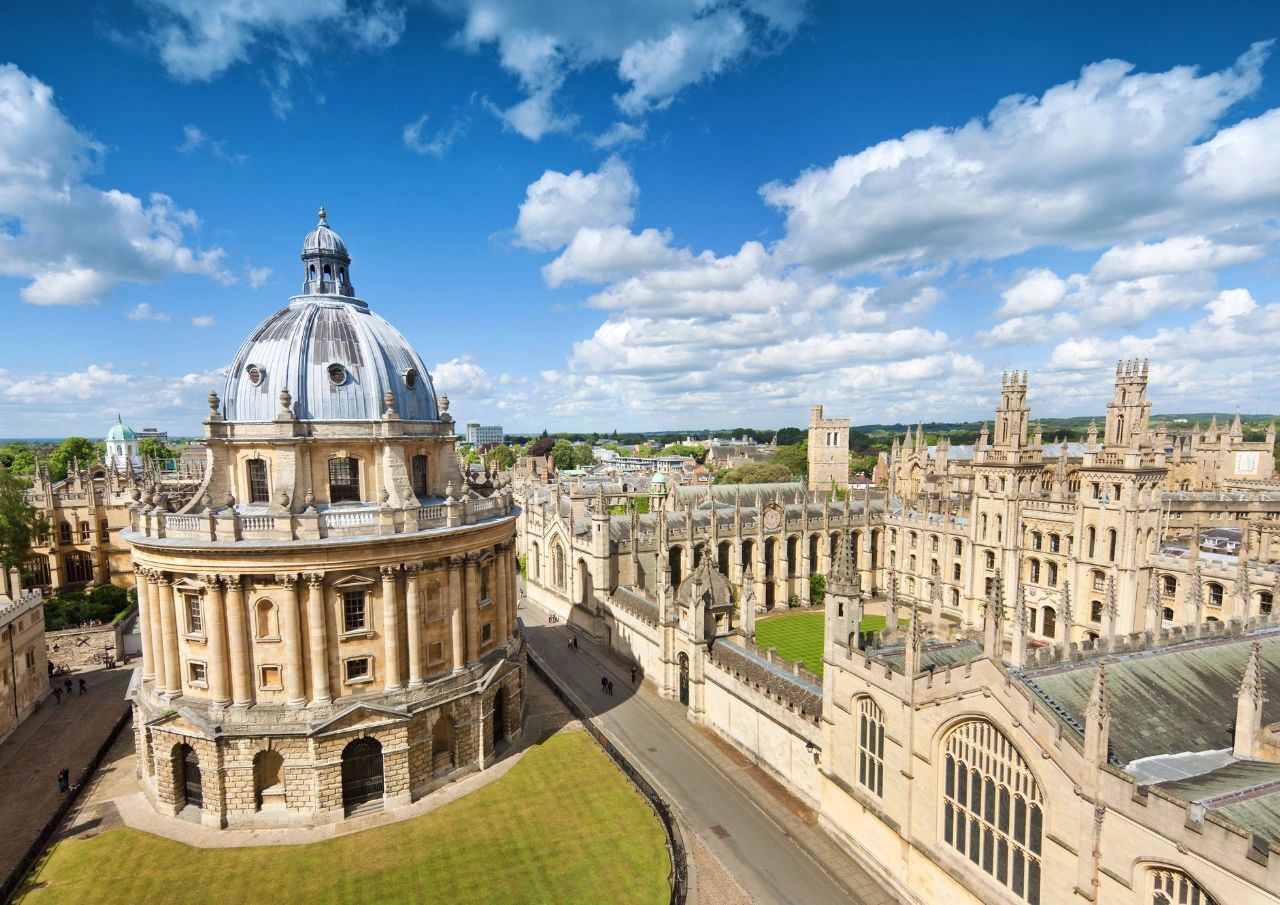 Windsor Castle, Stone Henge and Oxford (or Bath)
Having done the must-see sites of London, you would miss out if you didn't do a day trip to see the Queen's residence at Windsor Castle, the standing stones of ancient druids at Stone Henge, and visit Bath or Oxford, two of England's most historical and beautiful towns. Windsor is the oldest and largest occupied castle in the world. Inside, you'll see the opulence of the Royal Chambers, rare works of art, and Queen Mary's miniature doll's house. Strolling around the grounds, you can nip in for quick refreshment in the Undercroft Cafe, or take photos with the guards on duty.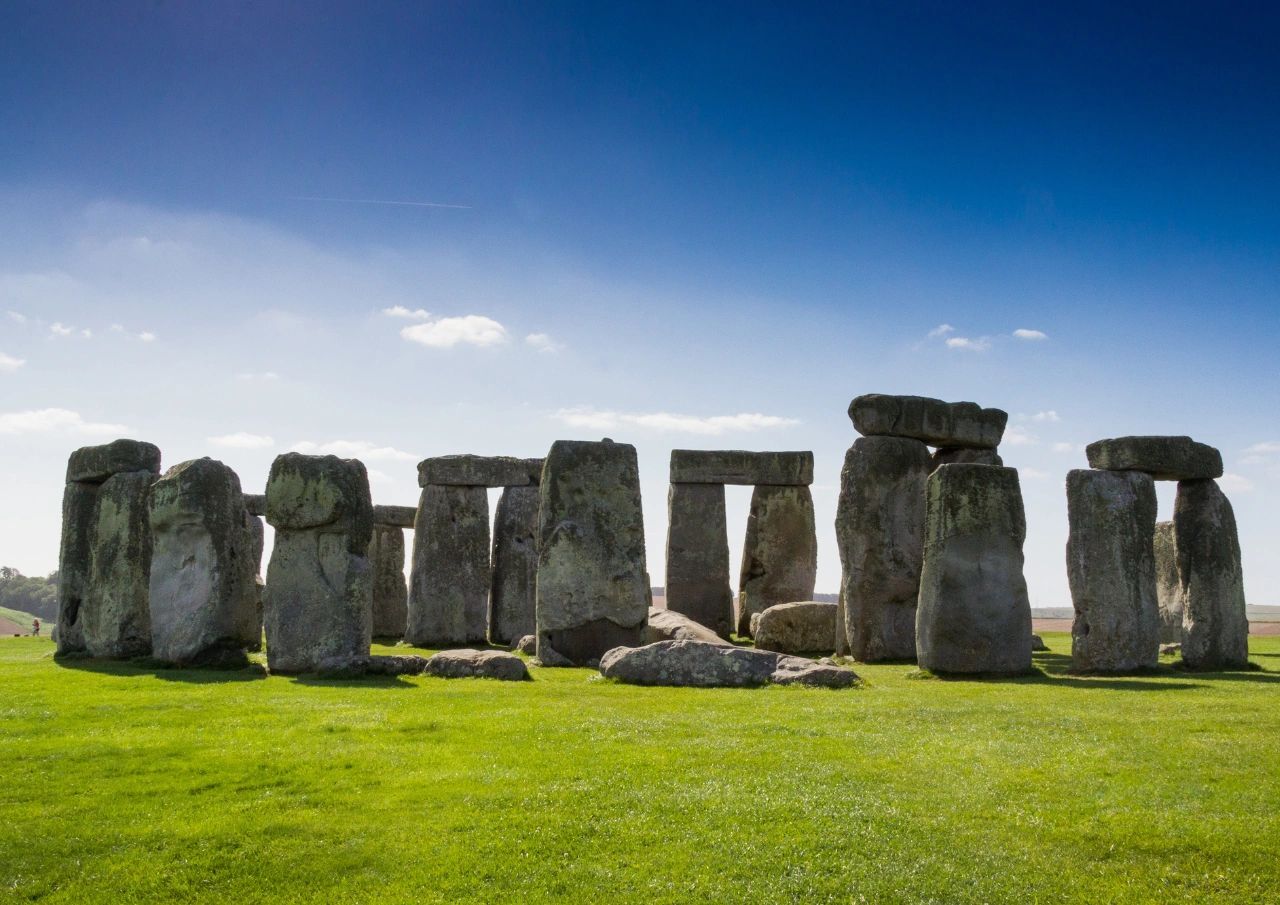 At Stone Henge, you'll witness a one-of-a-kind 5000 year-old prehistoric site of epic proportions, where our human forefathers performed rituals and ceremonies.
As for Oxford, it needs little introduction. Home to one of Britain's two most famous universities (along with Cambridge), you can visit the historic university buildings, and go on a Harry Potter walking tour, to see Oxford's filming locations. The town of Bath, gateway to the quaint and picturesque Cotswold area, will delight you with its architectural charm, and its Roman Baths.
As a first-time visitor to London, endless delights await you. But your London trip will be most enjoyable if you've planned it meticulously. Book your tourist attractions in advance, and save precious time.
—
Find the right location for your accommodation, make reservations for your trips, and organize your transport. Sound like a lot? Give us a call or contact us today! We are so excited to help make your trip a reality.