Rolling hills, charming cottages, quaint villages, local history, and ancient traditions, the English countryside is full of natural beauty and distinctive charm. When you think of visiting England, you might think of Big Ben, Buckingham Palace, and the Thames, but there is so much to do in England once you venture outside of London's city limits.
Whether you're looking to escape the city for a relaxing resort weekend, head out into the hills to connect with nature, or learn about the fascinating history of this island country, there is something for everyone in the English countryside. Here are the best places to visit in the English countryside and what to do when you get there!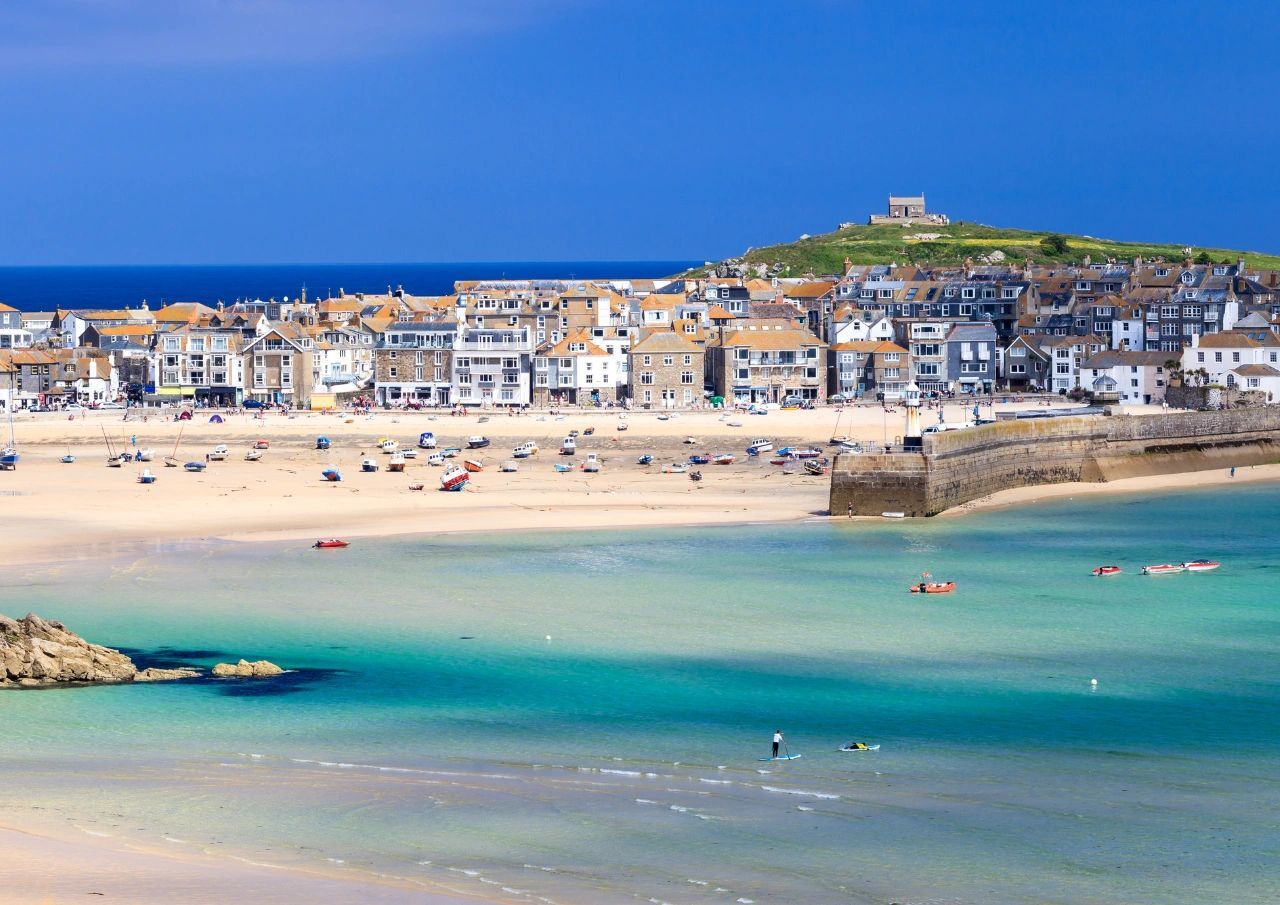 Cornwall
Think England doesn't have sandy beaches? Think again! Cornwall is a coastal county in southwest England, offering stunning beaches, rugged cliffs, and charming fishing villages. Locals and beach lovers come from across the country to swim, surf, sail, and relax in the sun.
Home to a UNESCO World Heritage Site, Cornwall is also a thriving cultural and historical destination. St. Ives in Cornwall is renowned for its artistic community, beautiful beaches, and the Tate St. Ives gallery. Cornwall's Tintagel Castle is an iconic site associated with the legend of King Arthur. The stunning coastline extends out to Land's End, a rugged headland with dramatic cliffs and fantastic coastal views. Other notable places to visit include the Eden Project, the Lost Gardens of Heligan, and the picturesque village of Port Isaac.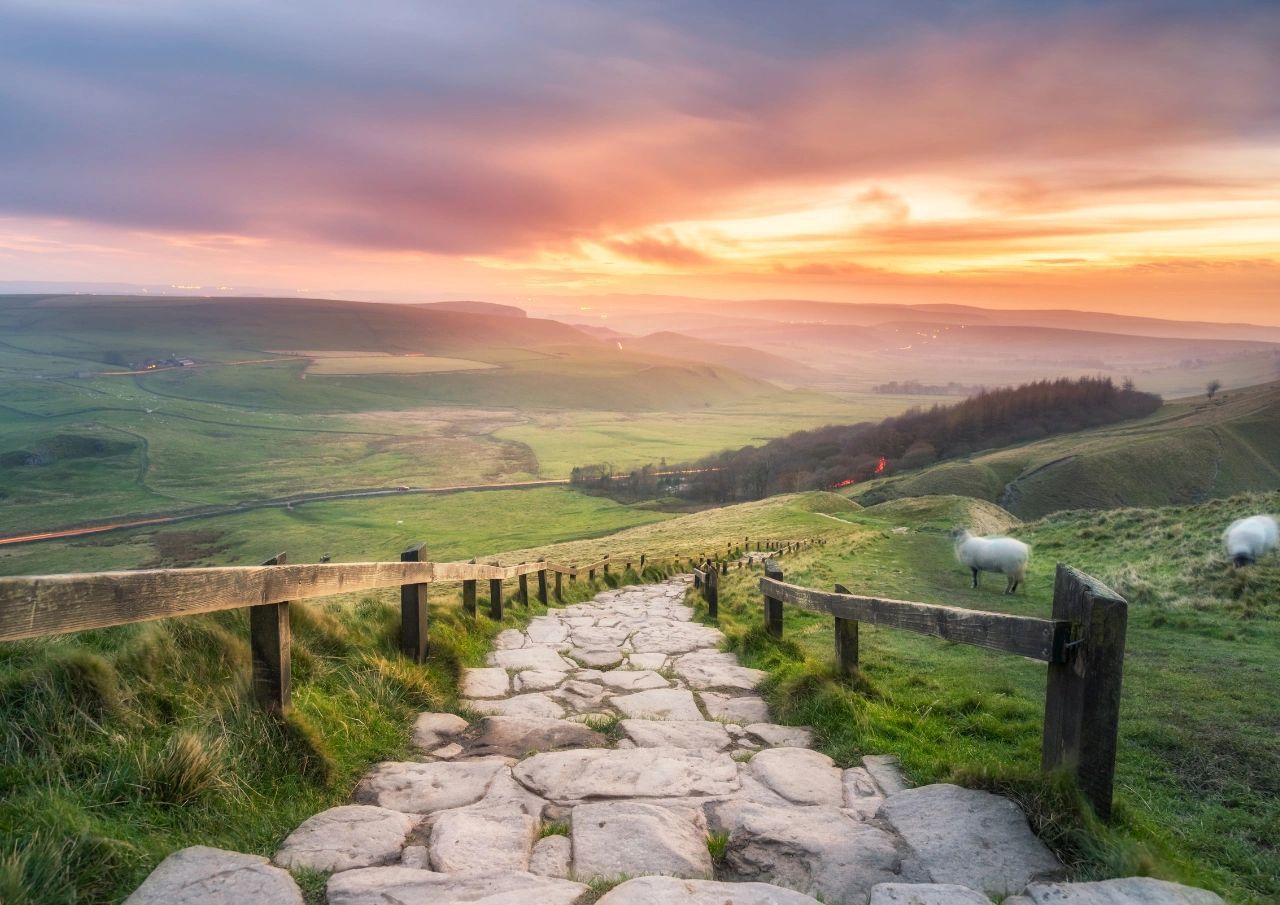 Peak District
Situated in central England, the Peak District is the oldest national park in the country. It features rolling hills, limestone valleys, and charming villages, making it perfect for explorers of all levels and ages. The Peak District National Park offers numerous hiking trails, including Kinder Scout, a popular hike up to the tallest point in Peak District, or the meandering walk up to Mam Tor, also known as "Shivering Mountain" or the "Mother Hill."
Visit the Sheepwash Bridge in Ashworth-in-the-Water or stay in Hayfield on the River Sett. Nearby Chatsworth House is a magnificent stately home with beautiful gardens and a collection of art and antiques. When you go, be sure to get a famous Bakewell tart from Bakewell village, too!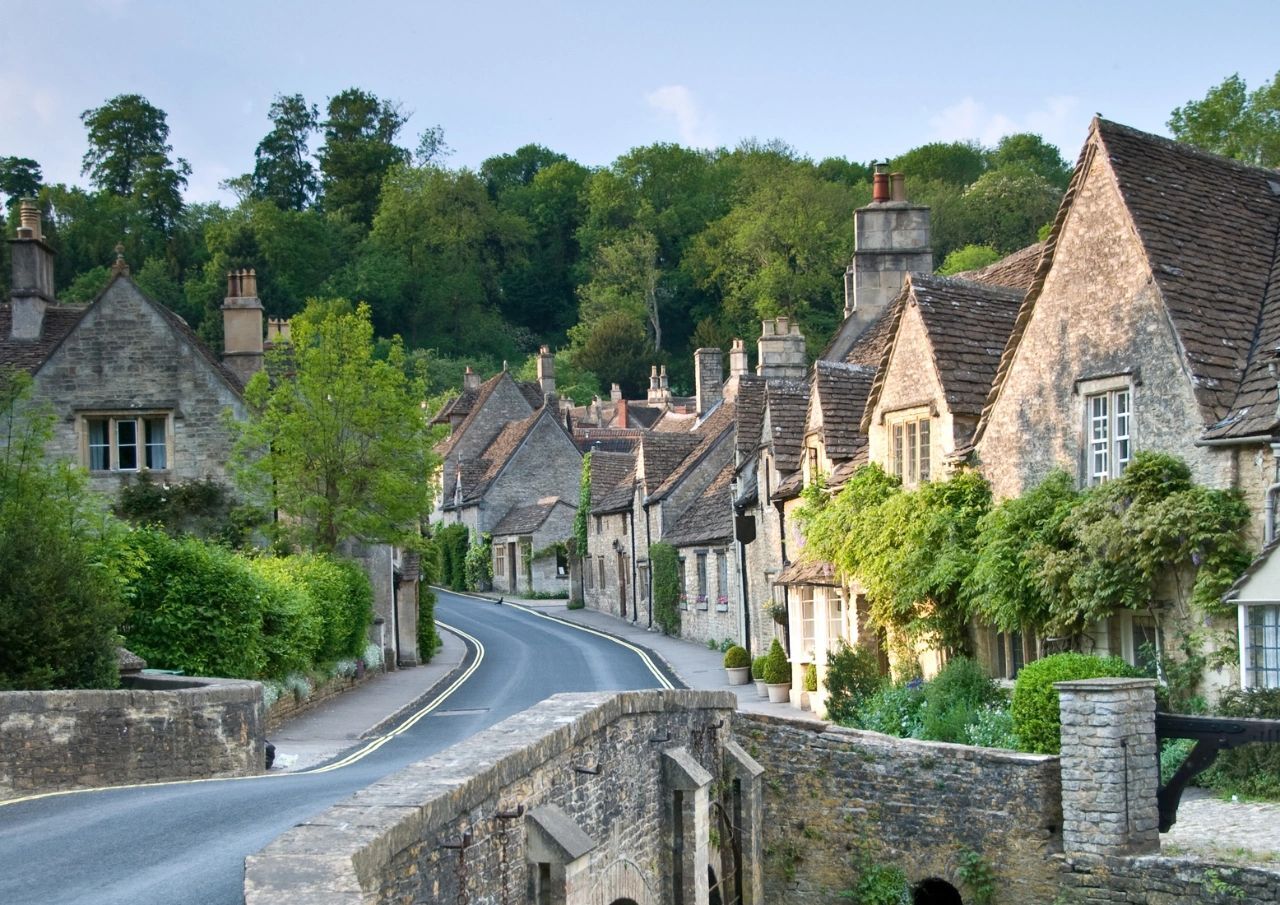 The Cotswolds
The Cotswolds is a region in southern England renowned for its honey-colored stone cottages, rolling hills, and picturesque villages. Designated an Area of Outstanding Natural Beauty by the UK, the Cotswolds is a protected region, valued for its natural landscapes as well as its architecture and history.
In the Cotswolds, Bibury is a must-visit, known for Arlington Row, a row of 14th-century weavers' cottages. Bourton-on-the-Water is often called the "Venice of the Cotswolds" due to its low bridges and charming river. And Stow-on-the-Wold is a market town with an ancient market square and numerous antique shops.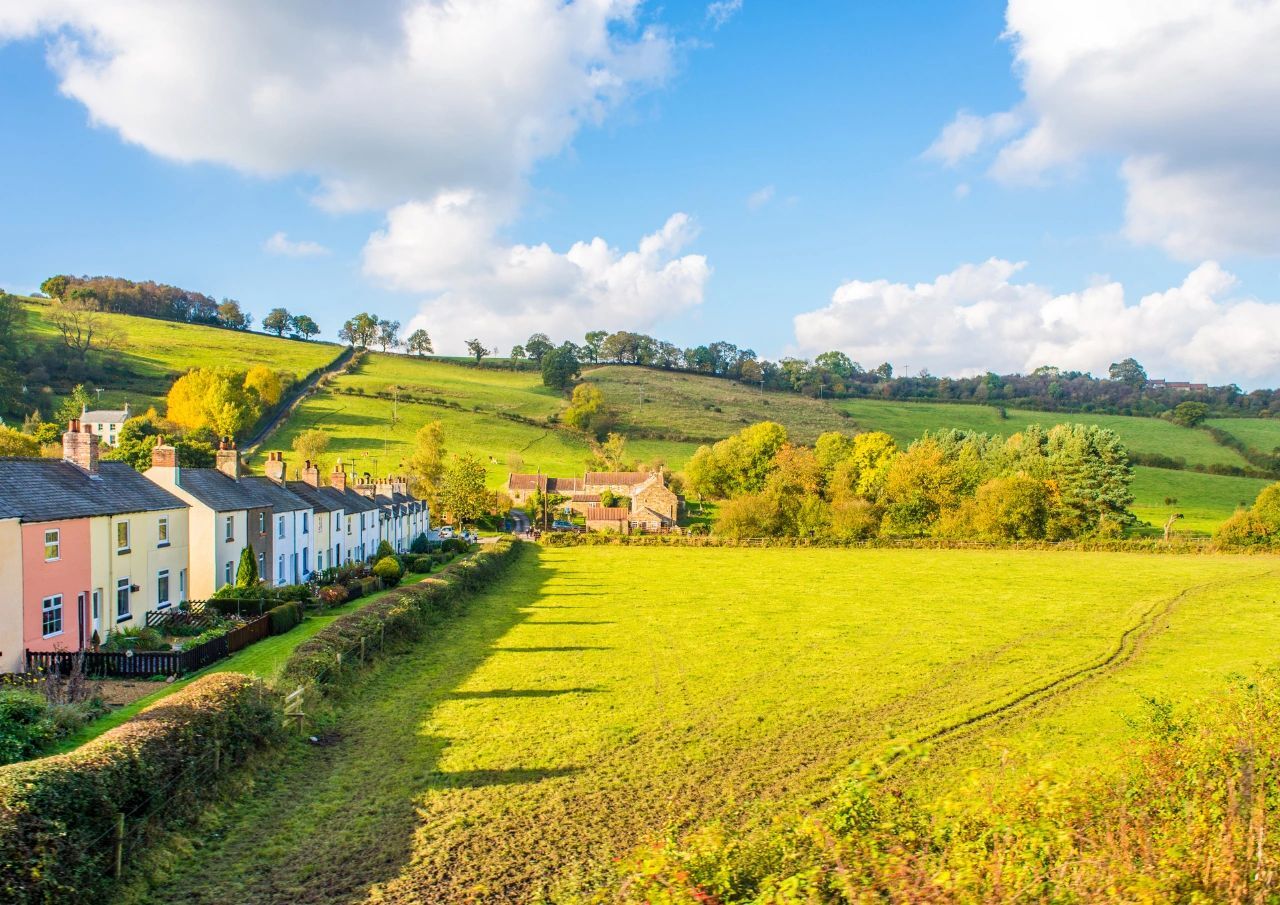 Yorkshire Dales
The Yorkshire Dales is a scenic region in northern England known for its rolling hills, valleys, and traditional stone-built villages. Yorkshire Dales is the ultimate English countryside vacation, with wide, grassy moors, lush countryside, and even ancient Roman ruins.
In Yorkshire Dales, Malham Cove is a natural limestone formation and a popular spot for hikers and rock climbers. Bolton Abbey is a historic estate with beautiful ruins, parkland, and riverside walks. The Dales are also home to charming towns like Grassington, Hawes (famous for its Wensleydale cheese), and Reeth.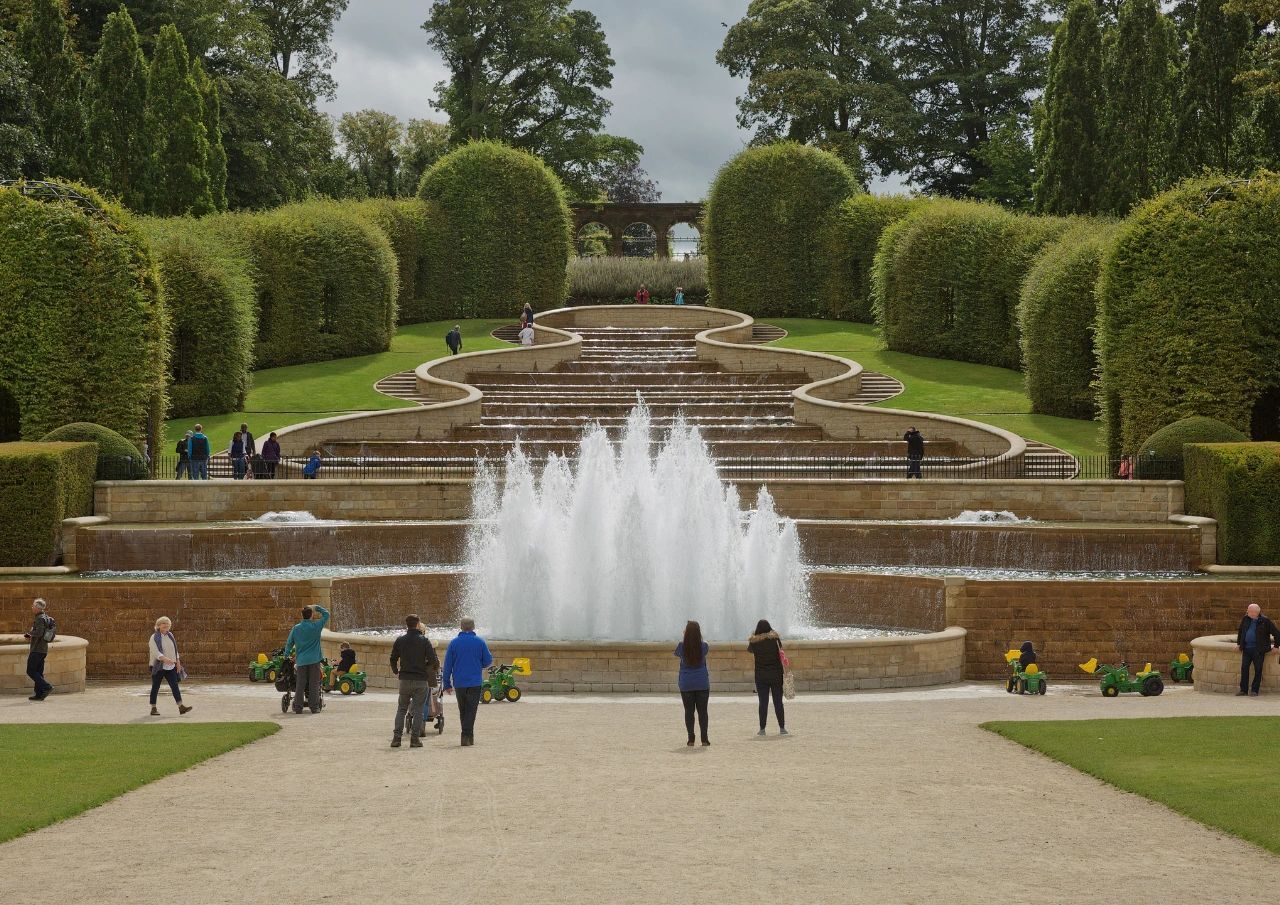 Northumberland
Northumberland, in the northeast of England, offers a captivating mix of history and natural beauty. One of the most remote sites in England, Northumberland features vast expanses of untouched northern moorland. The Northumberland National Park is perfect for outdoor enthusiasts, with plenty of walking and hiking trails to explore.
Northern England's rich culture is on display here, including the iconic Hadrian's Wall, dating back to the first and second centuries BC. Experience more English history at Bamburgh Castle, an imposing medieval fortress perched on a rocky outcrop overlooking the North Sea. Featuring modern English culture, Northumberland's Alnwick Garden is a contemporary garden featuring stunning landscapes, water features, and a unique treehouse.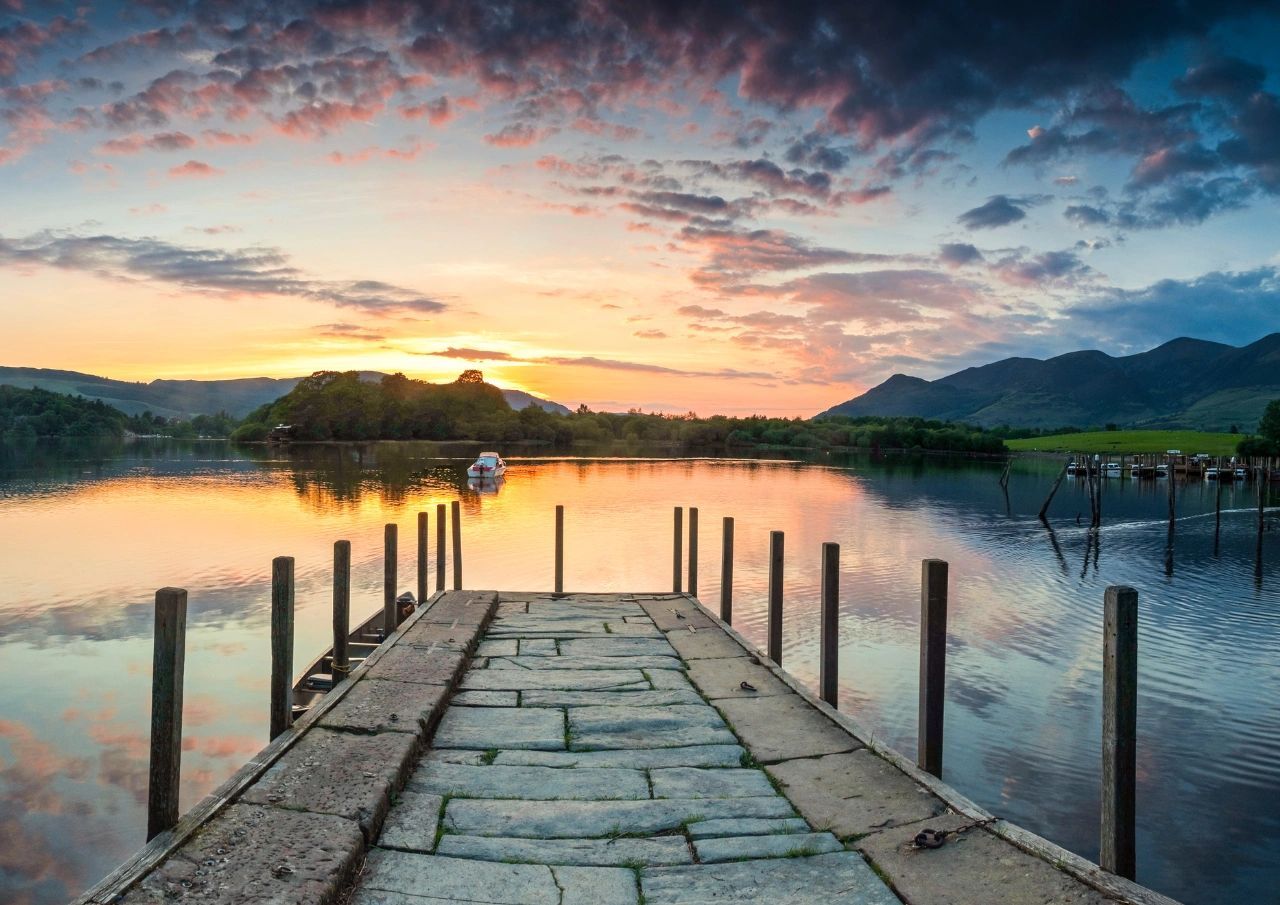 Lake District
Located in Cumbria, the Lake District is a mountainous region in northwest England. True to its name, the Lake District is full of picturesque lakes and stunning vistas. Lake District National Park offers craggy cliffs for climbing and hiking and breathtaking landscapes, including 16 major lakes, rugged mountains, and lush forests.
In the Lake District, Lake Windermere is the largest lake in England and a popular destination for water activities such as boating and sailing. Ullswater is known for its tranquil beauty and scenic walking trails, while Derwentwater offers stunning views and boat trips to various islands.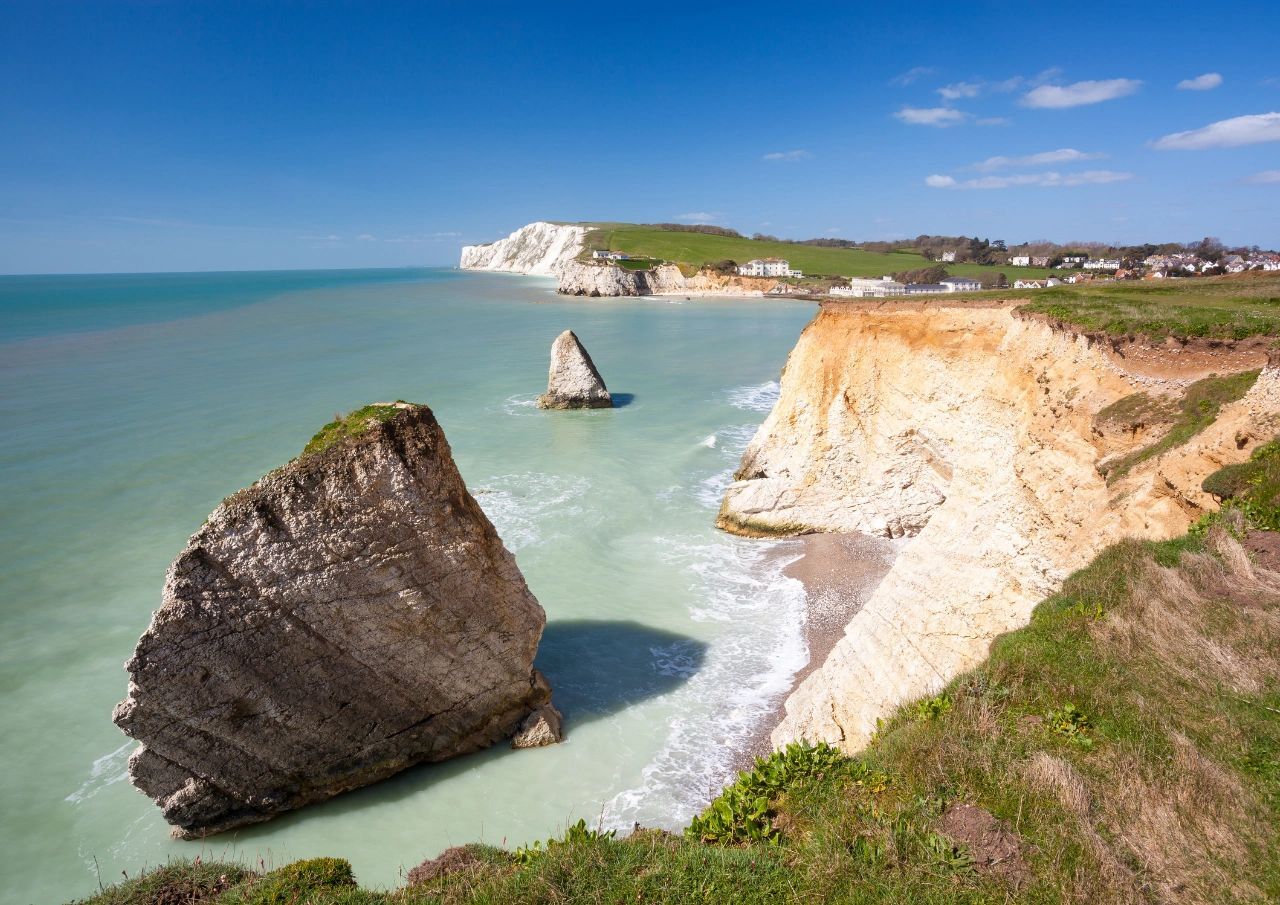 Isle of Wight
The Isle of Wight is a charming island located off the south coast of England. With over 60 miles of coastline, you can find sandy stretches like Sandown and Shanklin, or explore rocky coves like Freshwater Bay and Compton Bay. The island is also home to the iconic Needles, a series of chalk stacks rising from the sea, offering a spectacular sight.
Plenty of visitors flock to the Isle of Wight, including royalty. Osborne House was the summer residence of Queen Victoria and Prince Albert, offering an insight into their lives through its grand rooms and beautiful gardens. The island's coastal walks provide stunning views, and attractions like Carisbrooke Castle and the Isle of Wight Steam Railway are worth exploring.
The English countryside offers so much history, natural beauty, culture, sightseeing, and more. Whether you're escaping to the beach in Cornwall or learning about the history of northern England in Northumberland, you will be amazed and exhilarated by your trip to the English countryside.

—
If you've always dreamed of going to English Places ,why not get in touch, and find out more about these great destinations and so much more! Contact us today!