If Thailand makes you think of smooth golden beaches surrounded surrounded by turquoise seas, white-topped cobalt waves, or mangrove forests surrounding secluded coves, then you have island visions! Thailand has hundreds of islands on either side of the narrow strip of land that is the southern part of the country. Most of these are uninhabited, with a few closer to the mainland that are home to fishing villages. As tourism gained a foothold in South East Asia in the 1960s, visitors were drawn to Thailand's untouched insular treasures, and discovered one island paradise after another. Many of these islands, such as Koh Samui or Phuket, are now so famous they are almost synonymous with Thai tourism. But being such popular destinations has taken nothing away from the charm of these exotic getaway oases, scattered around the Andaman Sea to the West, and the Gulf of Thailand to the East – little fragments of green Thailand in scintillating seas.
Far from being variations on a single theme, the most popular islands of Thailand each have their own distinct identity, a unique personality that sets them apart from the others. So when you've ticked all the boxes on one, there's nothing simpler than island-hopping to another, for a fresh vibe and new attractions. Thai island beaches are more than just idyllic places to relax, swim, or take a sunset stroll to the gentle sound of the waves. There's great snorkelling, as well as surfing, kite surfing, water skiing, jet skiing, kayaking, and boat trips. Some beaches have beautiful limestone cliffs for rock-climbing enthusiasts, while further inland, you can go hiking in protected areas, stay in a forest lodge, or ride elephants!
Thailand's islands have wonderful food, spas and pools, and accommodation for all budgets and specifications. There's evening entertainment and night-life for all ages, tastes and desired degree of festive frenzy. They also have hidden islets, and quiet, pristine hideaways off the beaten path. Sound exciting? Here are the best Thai islands to visit!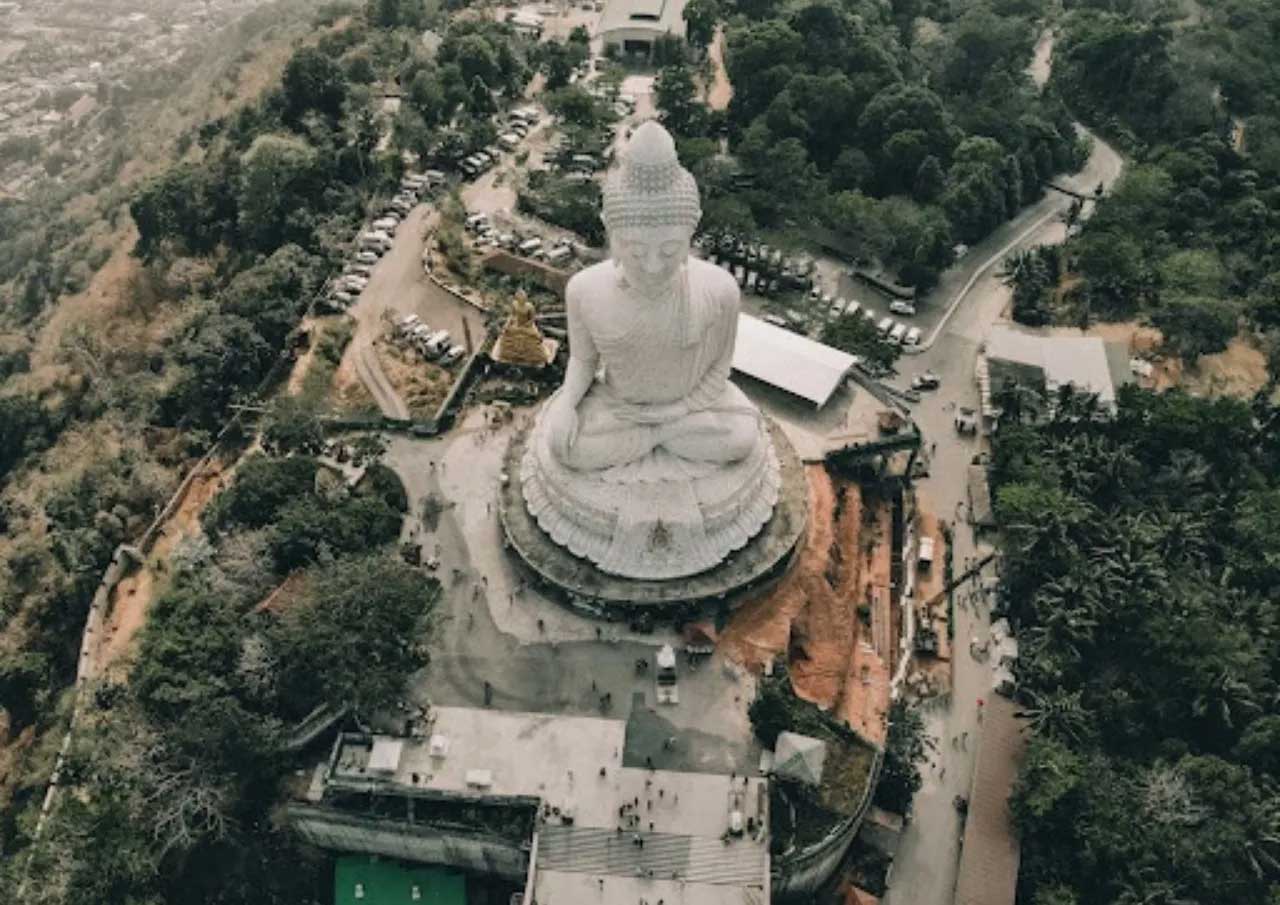 Phuket
Phuket is the largest Thai island, and one of only two with an international airport. And it's not just a tourist island – it has an all-year round population of almost half a million, including a large expat community, and a thriving, modern capital, Phuket city, of 80,000 souls. But it's also 50% rainforest, has large rubber plantations, and protected areas, such as Nai Yang beach, where endangered sea turtles lay their eggs.
Phuket was one of the first islands to develop as a favorite tourist destination. The island's famous beaches are all on the West coast, the most popular being Patong and Karon. Kata beach is a hub of Thai surfing culture, with perfect waves along a mile of white sand.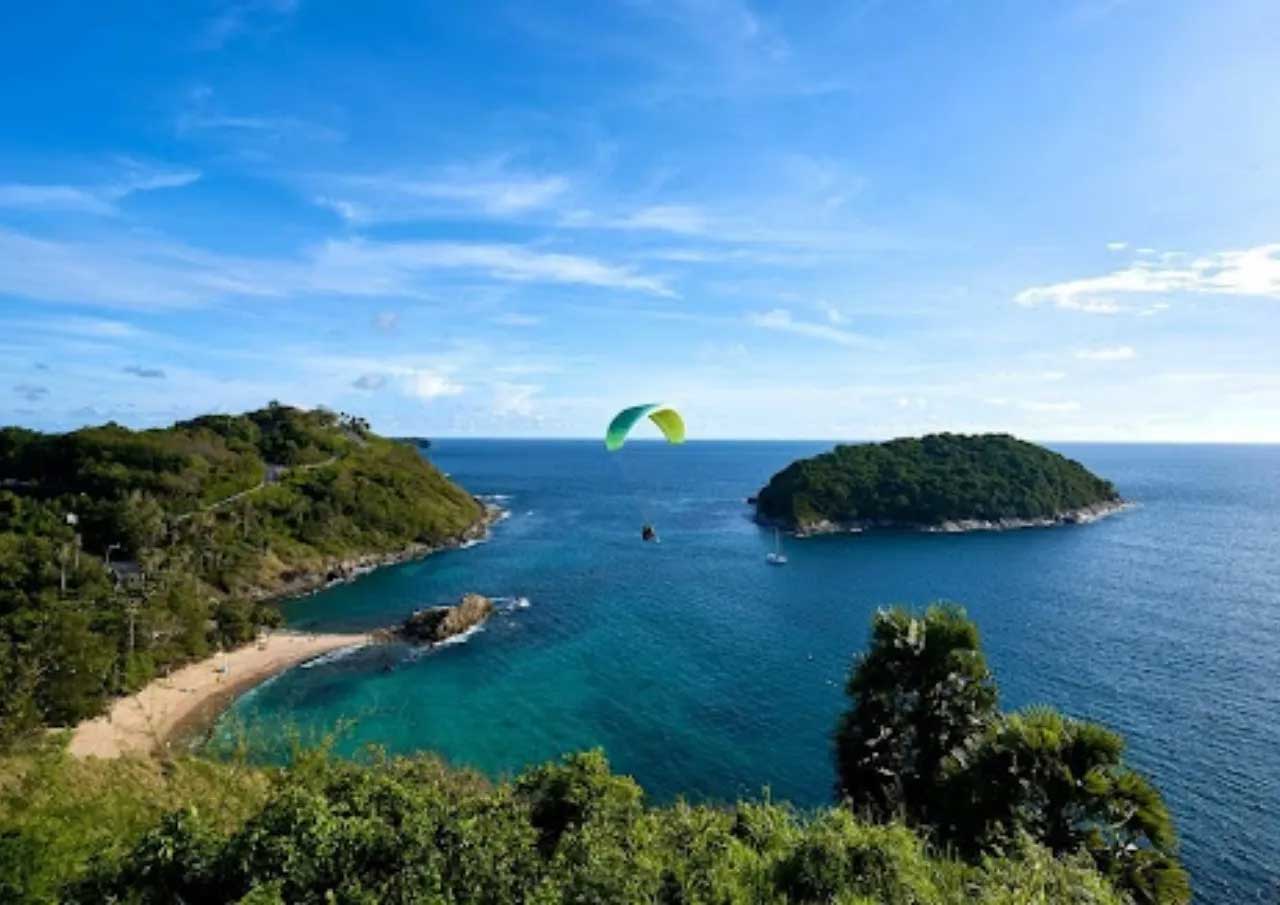 Koh Lanta
In terms of all-round appeal, cost, accessibility, environment and activities, Koh Lanta is great for those short of time or who are not yet sure where to go! Without the tourist hotspots and urban areas of Phuket or Koh Samui, and with thick jungle behind a ring of white beaches, it is also one of the most stunning islands.
Less than an hour by boat from the coastal town of Krabi, Koh Lanta is actually a group of small islands, but the main one is Koh Lanta Yai. Koh Lanta Yai has food and accommodation that's anything from clean and basic to refined and elegant, but has neither wild nightlife nor super luxury resorts.
Koh Lanta has long, flat beaches with safe seas for swimming and smooth sand for sunbathing. There's diving, too, of course. Those seeking time alone can escape to the nature reserves, and sit by the sea without a soul in sight. Kayaking through mangrove forests is good fun for all the family, and renting a bicycle gives you the freedom to explore inland. Or to stop off in fishing villages, and chill with the locals while sipping a coconut. With its predominantly Muslim population, Koh Lanta has a very laid-back, Southern Thai feel.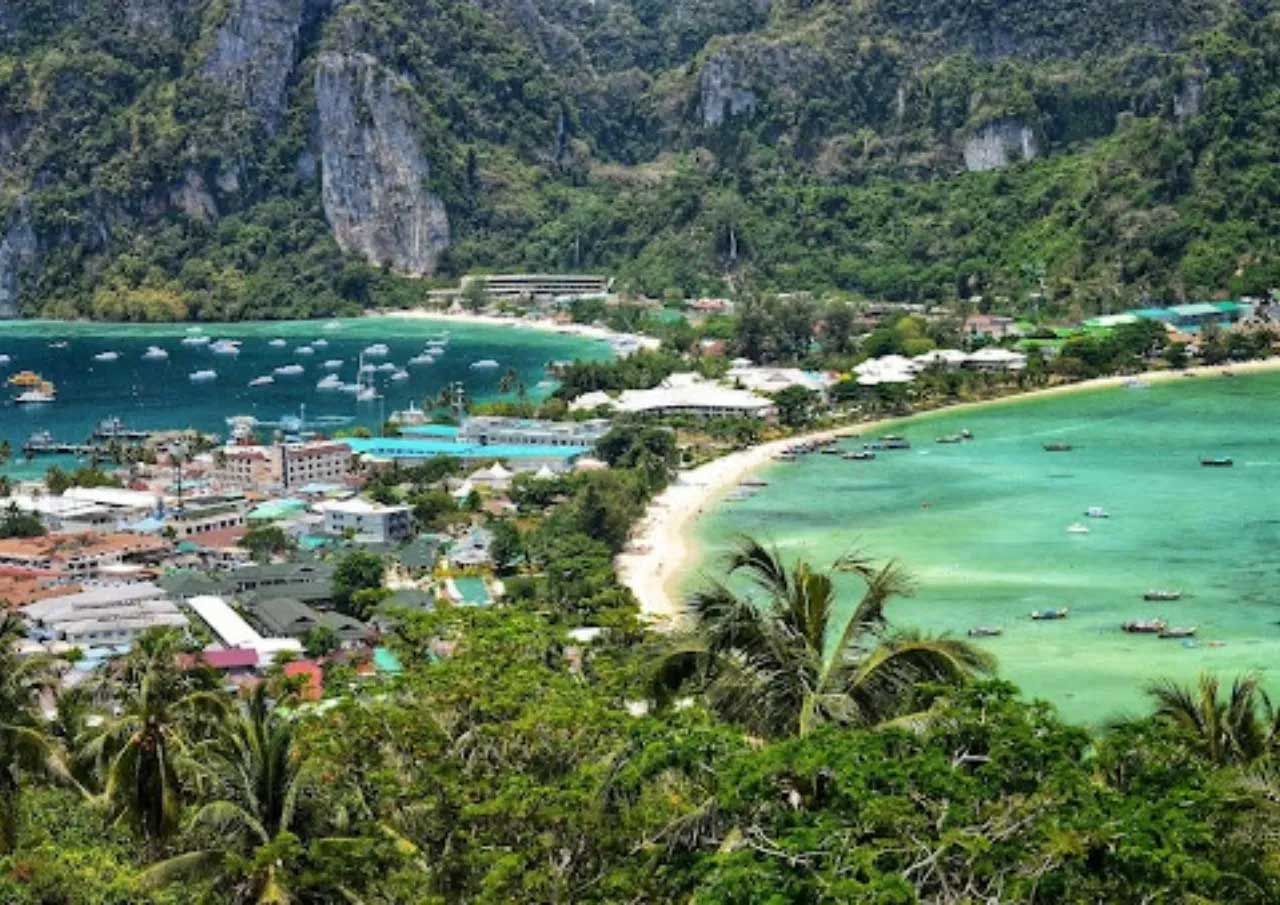 Koh Phi Phi
Koh Phi Phi is another group of islands with jaw-dropping scenery – the two largest, Koh Phi Phi Don and Phi Phi Le are the inhabited ones and the most visited. With their rugged limestone coastlines, and shallow lagoons merging into azure seas, the year 2000 movie "The Beach" propelled the islands to fame, and led to rampant development.
Backpackers still seek the full-moon party thrills there – perhaps trying to capture the atmosphere of the movie – but Koh Phi Phi is not defined by these and is quite a mellow destination, attracting a young, but mainly responsible crowd of active and fun-loving travelers. It is known as an island where solo visitors and singles can easily make new friends and companions for further adventures!
Alongside snorkelling and swimming, there's also cliff jumping for those more daring, and boat trips to other islands for those who just want to cruise lazily while trailing their feet in the water. There are bars of course, and local entertainment such as fire dancing, and then music for night owls, but there are quitter spots too – and early birds can have the beaches to themselves for their morning run!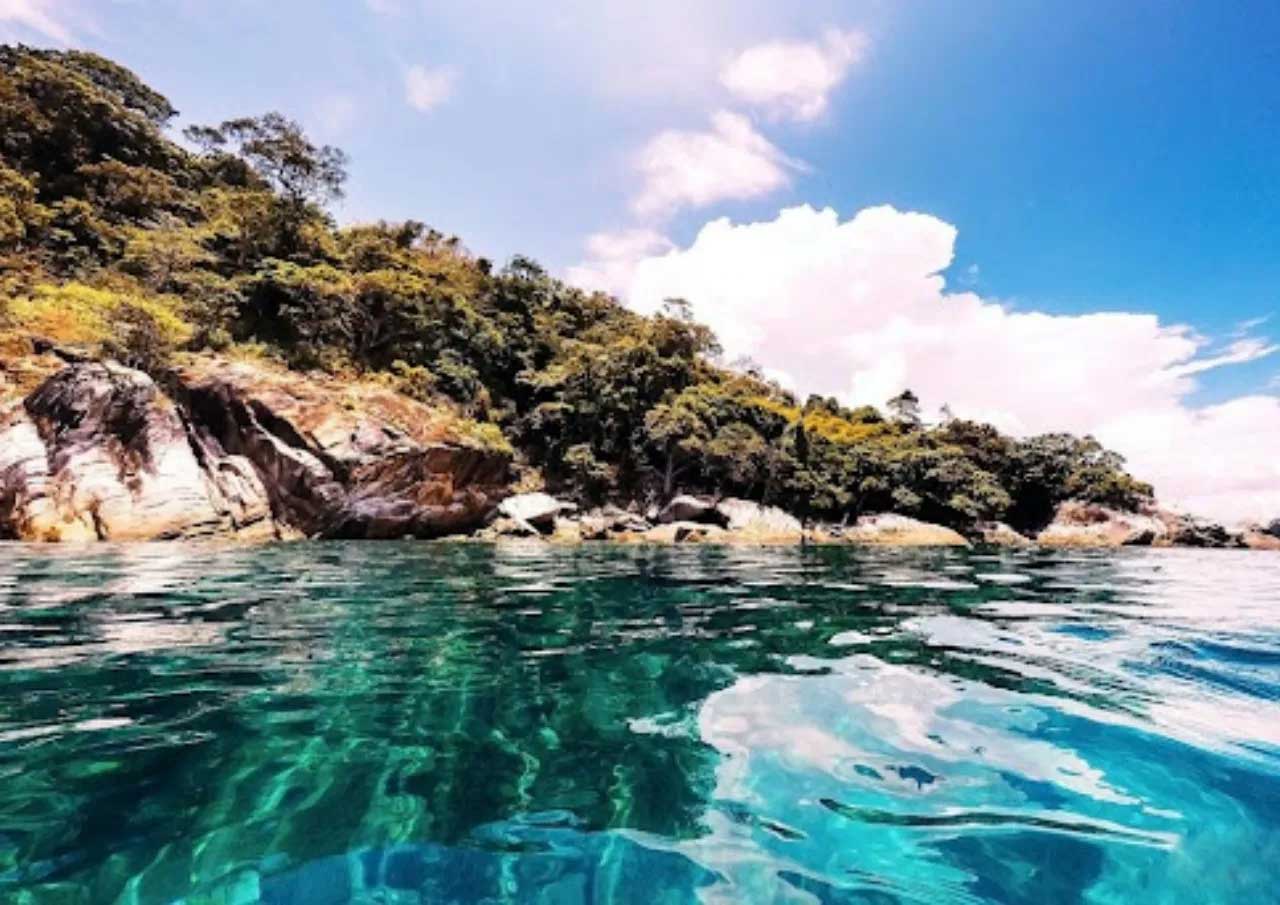 The Similan Islands
For those who want to immerse themselves in pristine nature, far from the madding crowd, and in fact from pretty much all tourist facilities, the Similan islands – a row of nine little gems in the Andaman Sea – are a must-visit destination.
The islands are protected as a national marine park – as a result, they're only accessible from October through May, to give the natural environment a bit of a rest from outside visitors. But their beaches are also absolutely spotless, the sea around them tantalizing and crystal clear – if you've ever wanted to go snorkelling in Paradise, the Similan islands are worth the bumpy hour and a half by speed boat from Phuket.
The Similan islands are great for a long day trip or a leisurely two days – Koh Miang, island number 4, is the only one visitors can set foot on, and offers bungalows and basic food and drink. Getting back to 'civilization' at Khao Lak, the speed boat harbor on Phuket, may make you feel your whole trip to the Similan islands was just a dream – but a definitely a dream worth dreaming!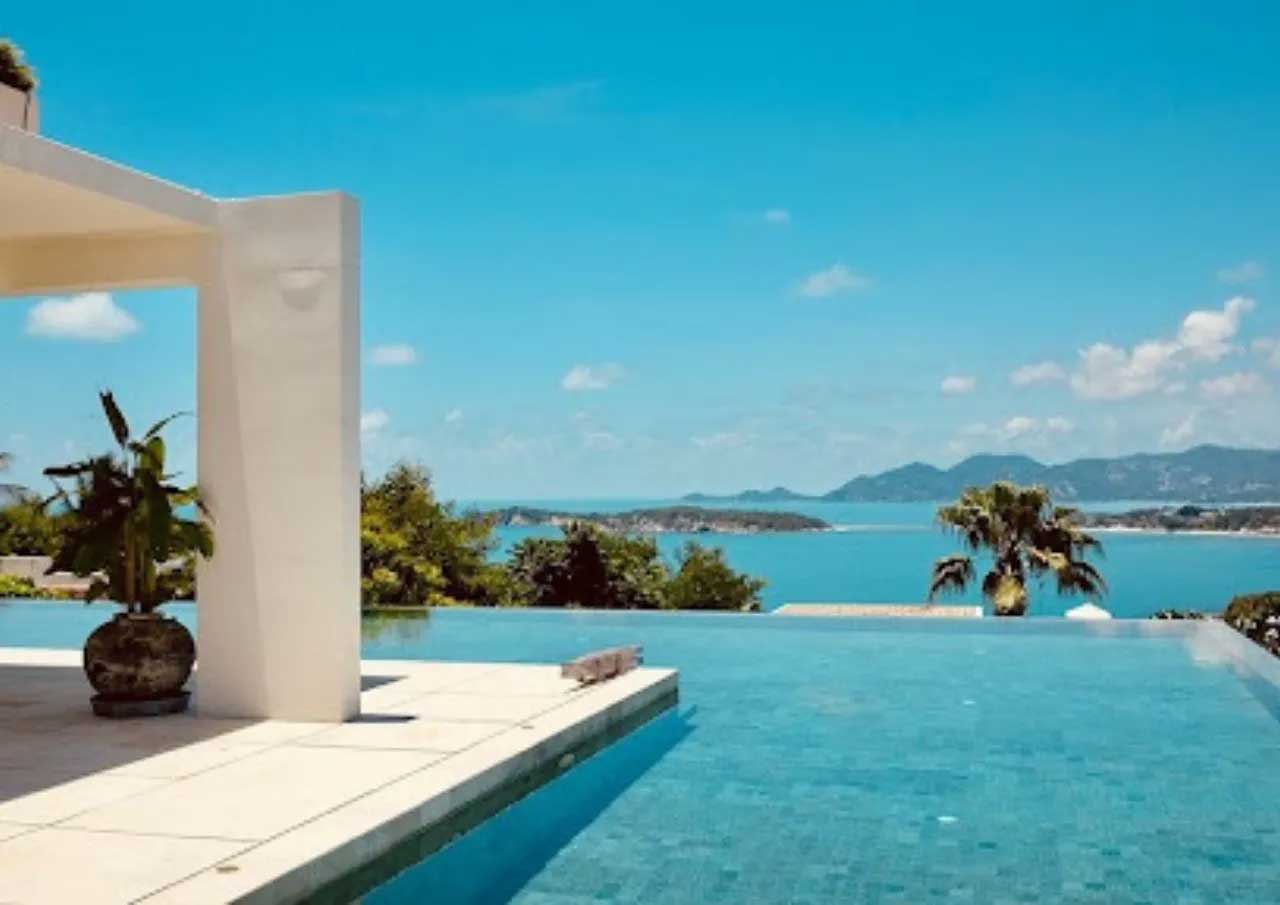 Koh Samui
To the east of the southern Thai coast, in the Gulf of Thailand, lies Koh Samui. Samui is Thailand's original tourist island, the one that set the trend for all the rest. It's also still the most visited, and genuinely has a bit of everything – making it ideal for first-timers, families, couples – and anybody who's already been to Phuket! Koh Samui is Thailand's second largest island, and the only other with an international airport.
Like many great places in South East Asia, Koh Samui first attracted backpackers and party lovers on a shoestring budget. Veterans of that era who keep coming back are more likely to now be seeking yoga, nature immersion or a self-care vacation. Samui has some of the best luxury resorts, and is hands down the best choice for wellness retreats and spa experiences.
Now that it's rid of its seventies ramshackle beach huts and unwashed hippies, Koh Samui has grown into a top notch and respectable tourist island, with Michelin-starred restaurants, hilltop villas with private infinity pools, and an overall peaceful, restful atmosphere. But it also has backpacker hostels, street markets and budget tours for the more low-key traveler.
Of the beaches, Chaweng beach is the most popular, and the beating heart of Samui's nightlife. Coral cove beach, as its name suggests, is perfect for snorkelling, while Lipa Noi is quiet and has clear, shallow water – a great bathing spot for kids. And you wouldn't want to leave Samui without checking out Chaweng night market, climbing nearby Elephant Rock, or paying your respects to the Big Buddha, on his tiny island reached by a causeway.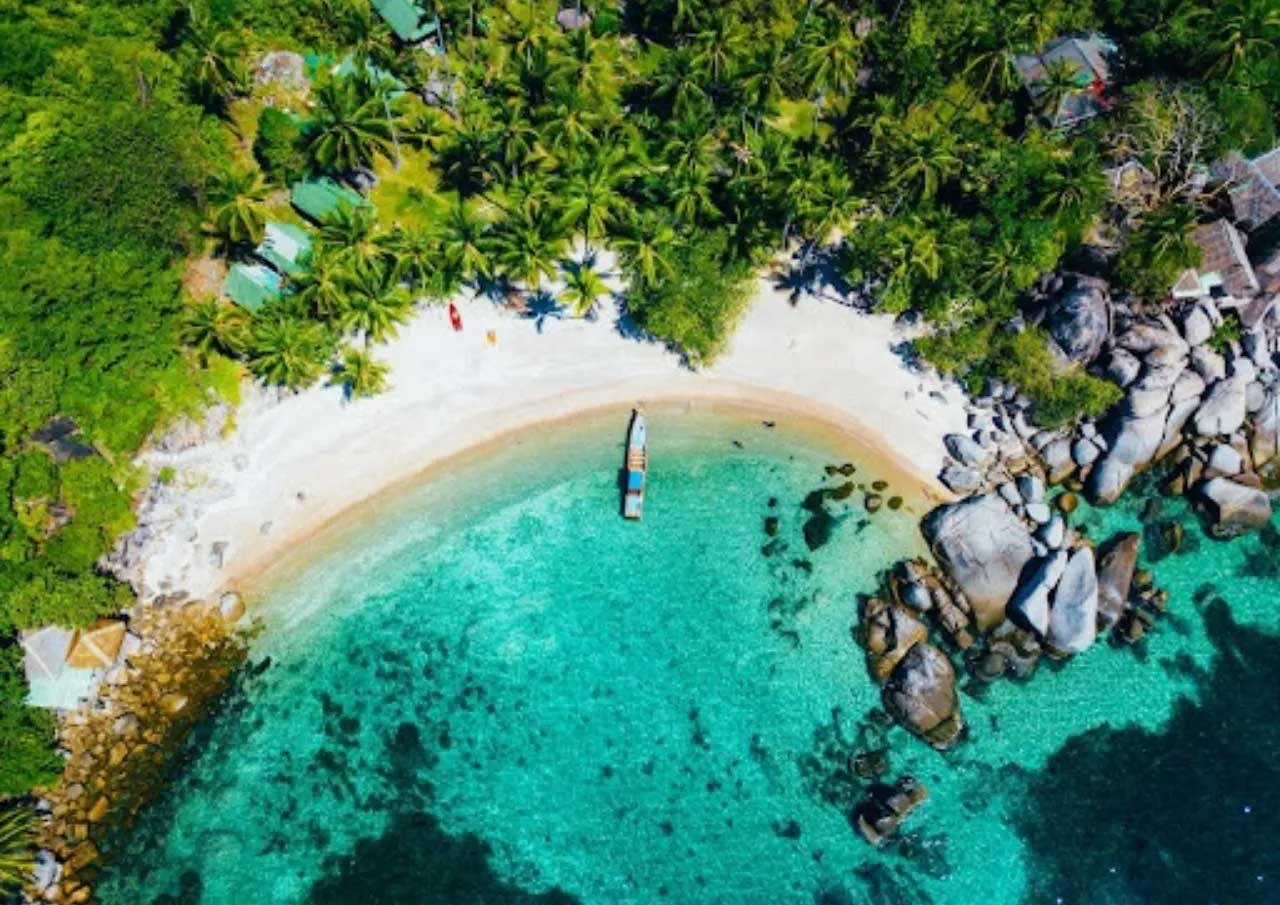 Koh Phangan
Sometimes referred to as Samui's little sister, Koh Phangan is synonymous for many with its full moon parties, on Sunrise Beach. During peak season, and on full moons of course, anywhere from 5000 to over 20,000 pairs of feet can be thumping the sand to the sound of electronic beats, while revellers dance the night away. (Be aware that accommodation around these dates, particularly if you don't book ahead, can be an issue). And if beach parties are your thing, you need to tick the Sunrise Beach madness off your list!
But the full moon parties in fact have little influence on local life or Koh Pha Ngan's essential charms. A long-standing community of expats live on the island, and the local Thais who in its two busy little towns – Thongsala and Haad Rin – seem to consider these festivities more as an oddity than a disturbance. Most of the island is unspoiled, and because of limited infrastructure, many of its finest beaches can only be reached by boat. There are also over twenty relatively little-known dive sites, which keen scuba divers will love as they are away from the beaten track.
Aside from mother nature's treasures, or crazy partying, there are few other tourist attractions in Koh Pha Ngan, and the island is actually one of the quietest, away from the music and merry making. And Thongsala is a lovely little town to wander, visit the markets and get a bite to eat before a boat whisks you back to Samui.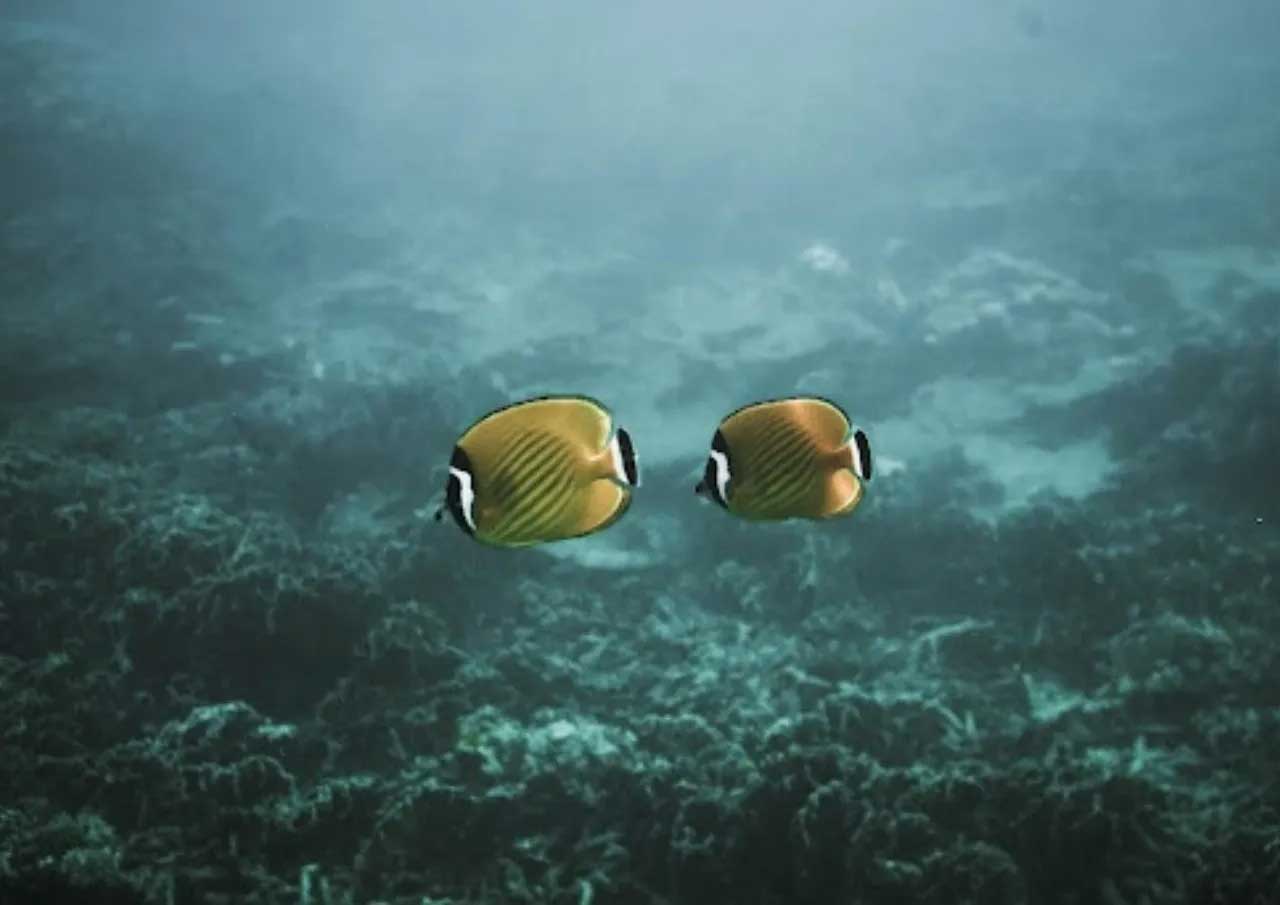 Koh Tao
A simple ferry ride from Samui, Koh Phangan or the Thai mainland, Koh Tao, or Turtle Island, is a small island so named because it is an important breeding ground for endangered turtle species like the Green turtle. Unfortunately, visitors are unlikely to see many of these gentle creatures, as tourism has further threatened their habitat – although new breeding programs are currently underway.
Koh Tao is also "Scuba diving island", and there's no problem spotting scuba divers! But there's room for them all, as the seas all around the island are clear and home to abundant and varied marine life. Koh Tao's "specialization" in diving acts in its favor as it means there are plenty of excellent scuba diving schools to choose from, and prices are kept highly reasonable. Experienced divers can rent quality equipment at similarly good rates, and work their way around the island's enchanting underwater landscape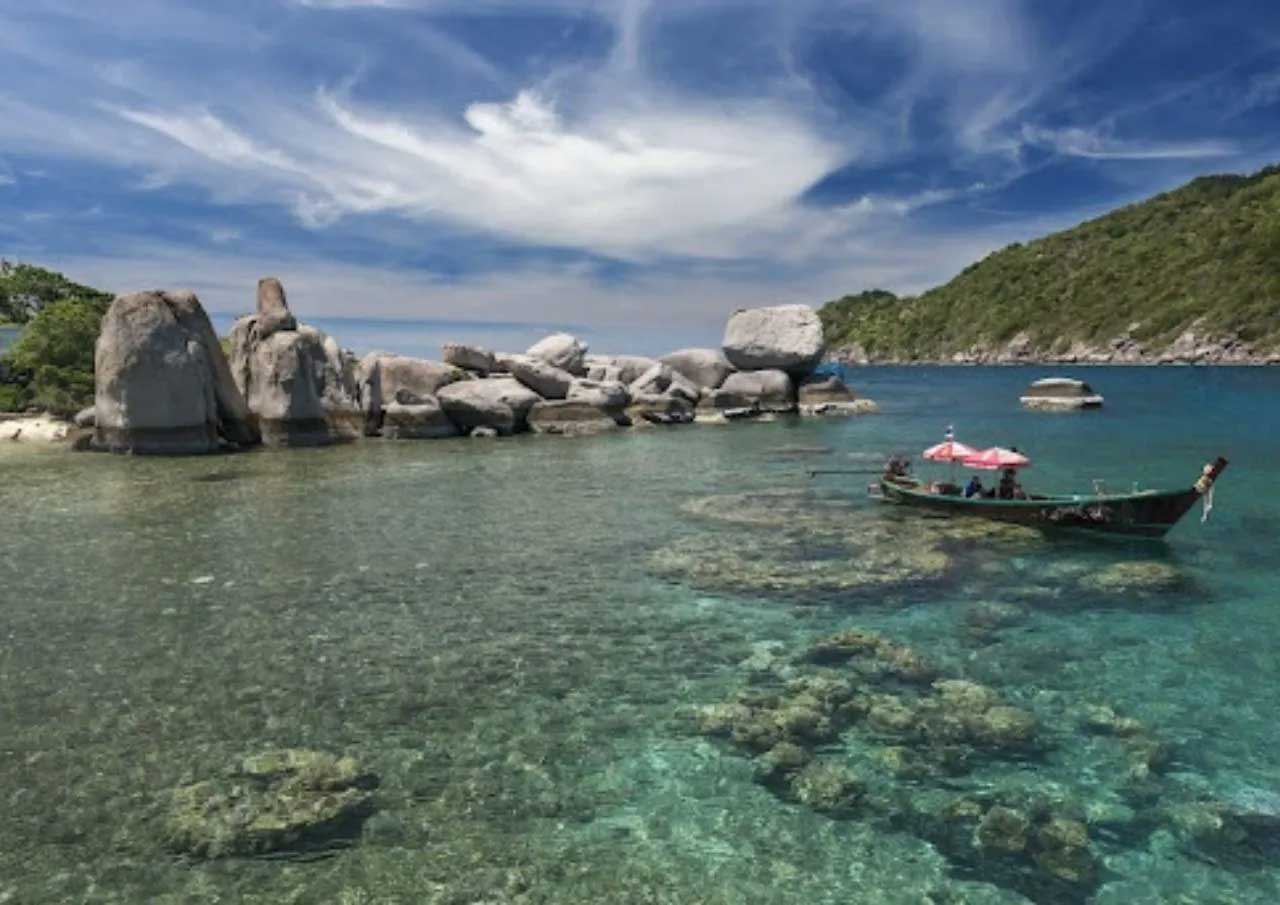 For those who don't mind working up a sweat, the island has beautiful trekking trails through the jungle, and rock-climbing spots too. And Koh Tao isn't short of sandy coves and beaches for a quick swim to cool off.
Koh Tao has just the right amount of night life, and plenty of good places to eat. Many a visitor has underestimated Koh Tao's charm, and planned to come for a couple of days – only to end up staying a week, or moving there!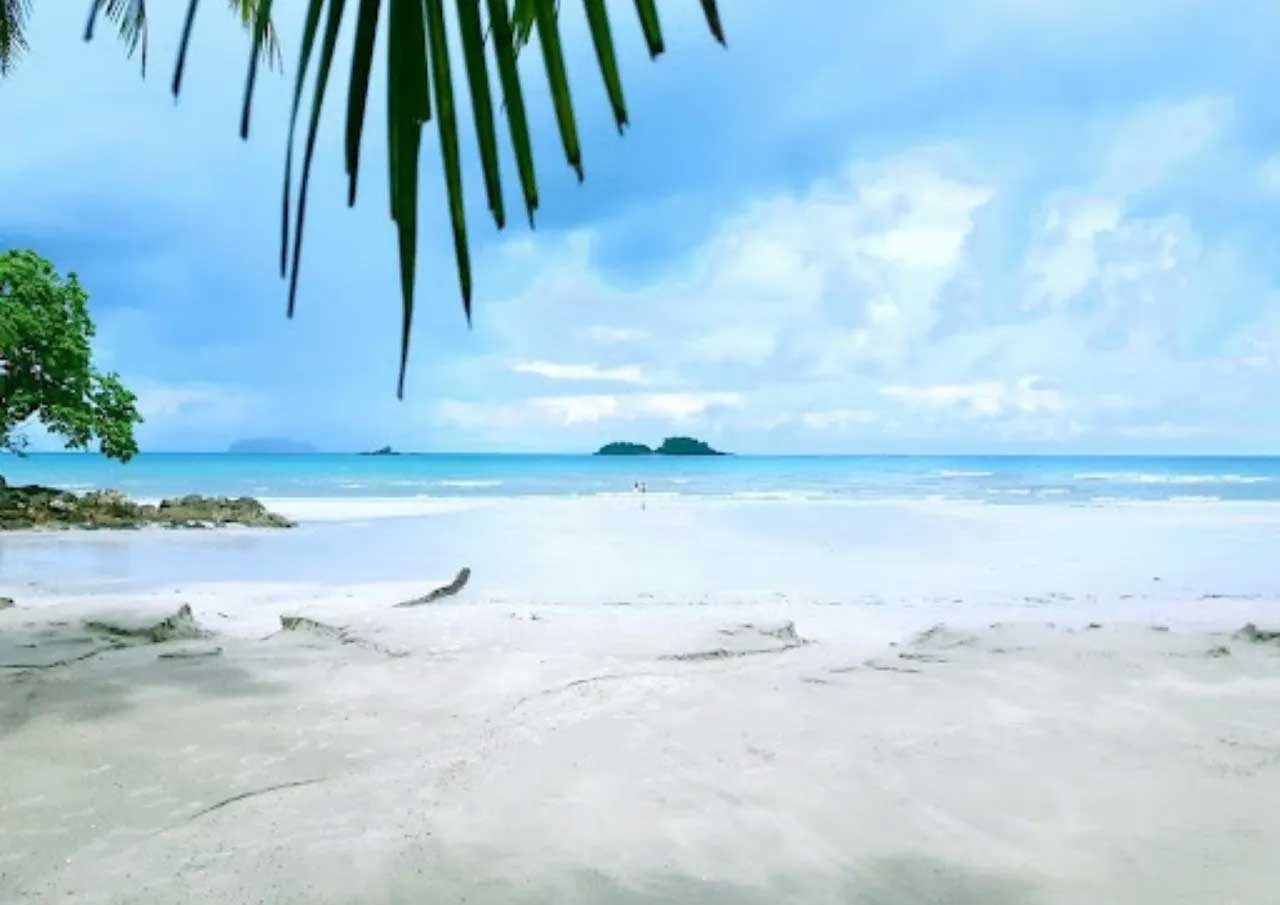 Koh Chang
For an island of its size (it's the third largest after Phuket and Samui) and rugged beauty, Koh Chang is surprising off many tourists' radar. Sure, it has the beaches and nightlife, but it is more well-known as the island to immerse yourself in wild nature.
The Mu Koh Chang national park is home to the popular Klong Plu waterfall, that sends white water plunging through the jungle into a swimming hole, and also boasts a network of trekking trails – which are so rewarding they even inspired the creation of an annual ultra-trail race on the island. The park protects the coastal area right out to the coral reefs beyond the island, which unsurprisingly are magnificent diving spots.
Koh Chang has a life outside tourism, and there are eight villages around its coast, including the bustling little fishing community of Bang Bao. Popular with tourists because of its seafront wooden houses on stilts, it has a covered market selling such a mix of wares it's a bit like and emporium, and seafood eateries strung out along the pier.
For those who aren't daunted by climbing almost 2500 feet along steep trails, reaching the summit of Koh Chang's highest point on Mount Salakphet, grants you unforgettable views, including over the Cambodian coast. If such a panorama makes you want to explore further, there are boat trips to nearby islands – unless you'd rather kayak there yourself!
Koh Chang is actually closer to Cambodia, and is a bit of a hike to get to – the ferry from Bangkok takes a full 7 hours, so many prefer to fly to the domestic airport at Trat first, before a more leisurely half hour boat ride. But thanks to this, Koh Chang has retained a quiet charm, and is big enough to explore for days on end