Ancient Mayans found cenotes to be a sacred place, serving as a source of freshwater and a gateway to the underworld. Nowadays, they are known as some of the world's most stunning natural wonders. Explore these mystifying sinkholes when you visit the Yucatan Peninsula in Mexico. Follow this guide to the cenotes of Mexico.
What is a cenote?
Cenotes, pronounced say-no-tays, are essentially sinkholes or caves with fresh water that are usually found in sedimentary limestone rock. Mexico's cenotes come in various forms. Some are sunny and open-aired, and others are more cave-like with rocky roofs. Then, some of the most spectacular cenotes have just a small hole, often with the Caribbean sun beaming through.
The cenotes of Mexico can most often be found around Tulum in the Riviera Maya. This is one of the lushest and most captivating areas of the Yucatan Peninsula, boasting chilled-out beach towns, romantic accommodations, ancient ruins, and gleaming beaches. It's no wonder why it's one of our most recommended honeymoon destinations.
For the Mayans, these cenotes – made from the collapse of limestone bedrock – were sacred. They functioned as wells, providing fresh water to the communities, and acting as a space for special rituals. As a result, cenotes became a place of spirituality. Among the most sacred is the cenote Chichén Itzá.
Today, there are hundreds of mystical cenotes on the Yucatan Peninsula. We're highlighting some of our absolute favorite cenotes near Tulum and the Riviera Maya.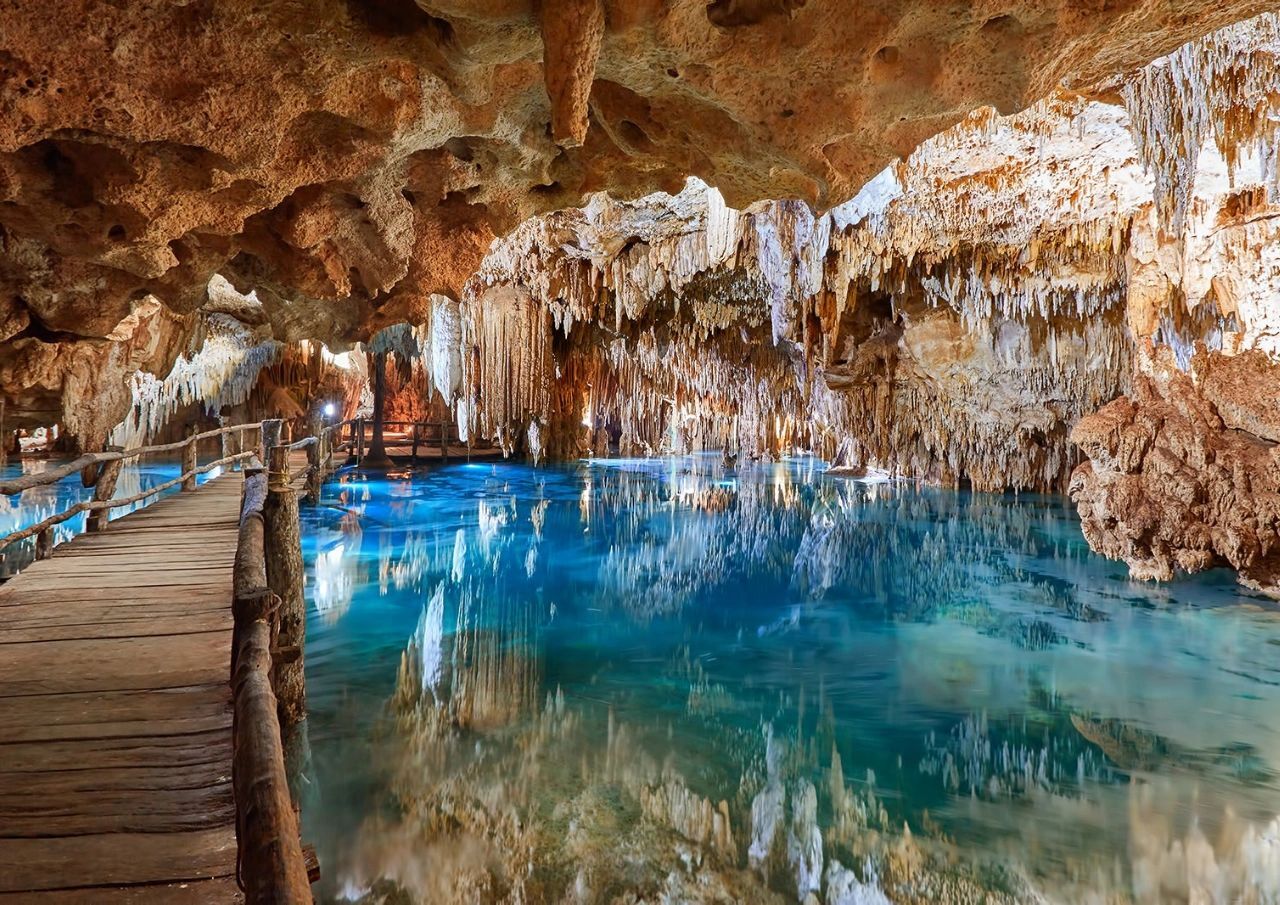 Gran Cenote
One of the most sought-after cenotes near Tulum is the Gran Cenote. Surrounded by tropical vegetation, the open-air Gran Cenote features a wooden staircase and a rustic pool deck along the water's edge. Bring your snorkeling gear, or rent one from the facility, for one of the best experiences in the sparkling, turquoise water.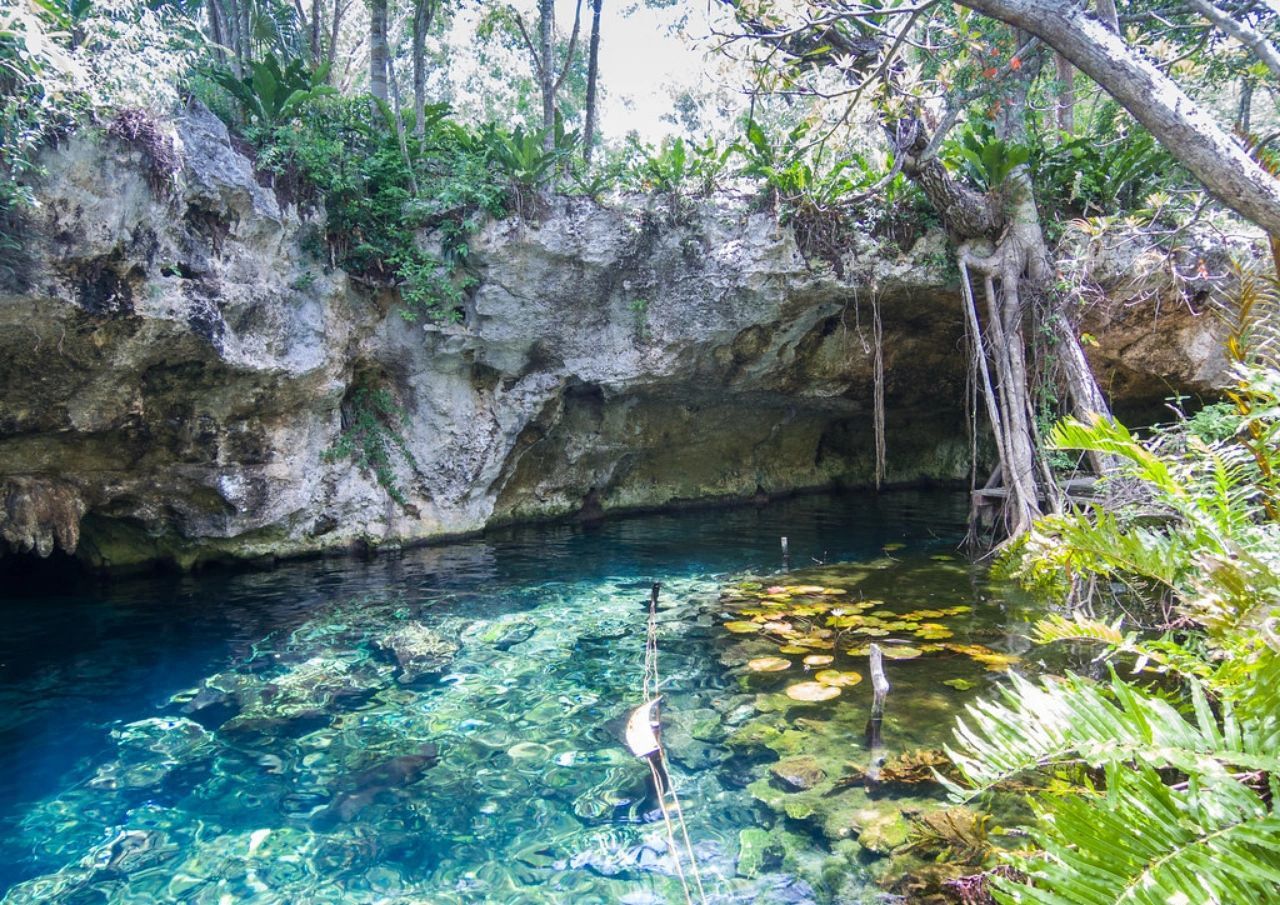 Cenote Choo-ha
For a more cave-like experience, Cenote Choo-ha is easily one of the best cenotes in Mexico. This spot has just a small gap, giving off a very mysterious ambiance combined with its dozens of stalactites and stalagmites. Cenote Choo-ha is also near the Mayan ruins of Cobá, located about 45 minutes northwest of Tulum.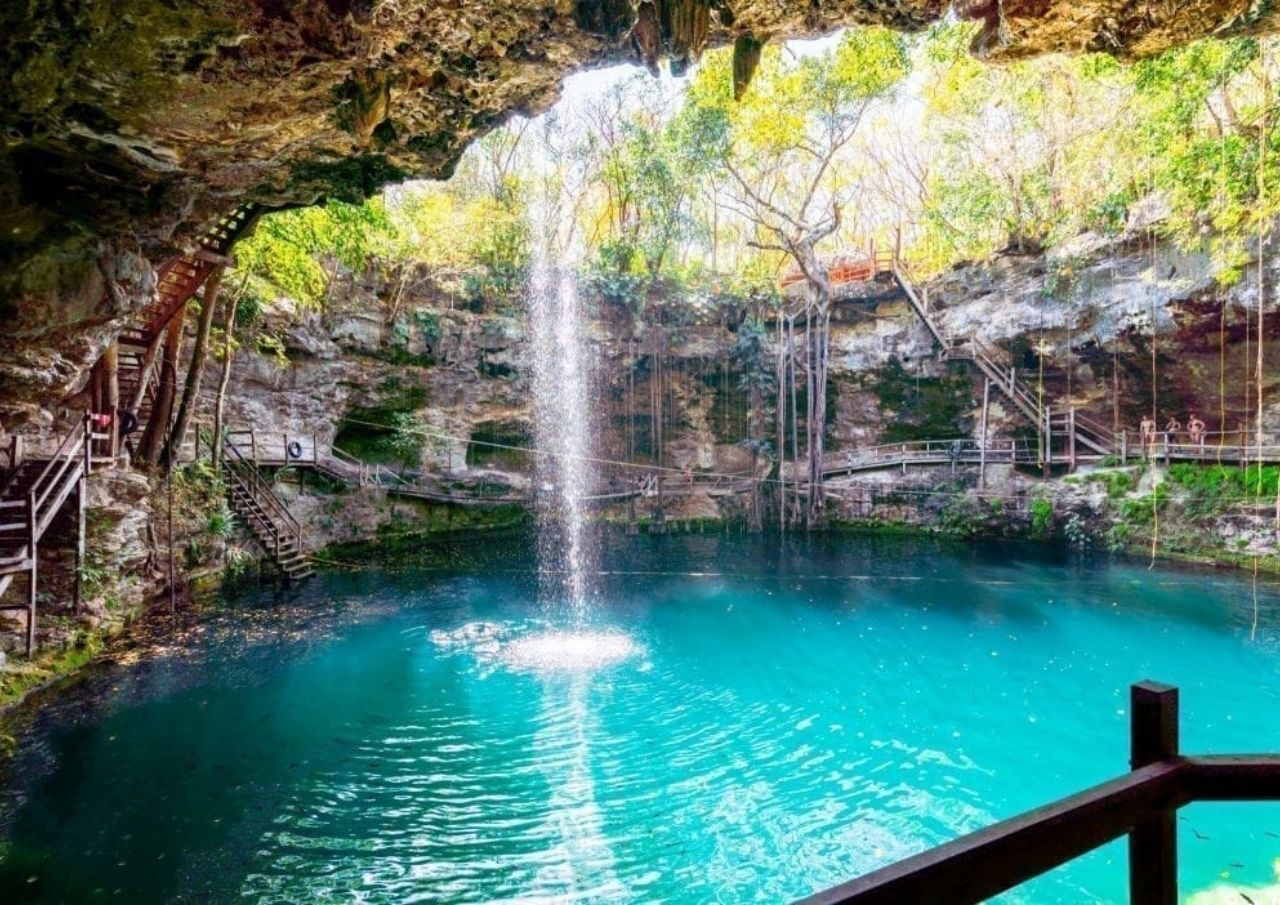 Cenote Xcanche
If you're going to venture out into the Yucatan jungle to see the ruins, I'd recommend looking for the cenotes nearby. Some of my favorite ruins to explore are the Ek Balam ruins. They are some of the very few ruins in the area that you are still allowed to climb up and enjoy the spectacular views from above.
Luckily, on this same sight is one of the most incredible cenotes complete with a zip line, rope jump, and beautiful waterfall. The water here is very deep and clean. You will not see much debris in the water, but you will be joined by a few small fish. They also have the cenote equipped with life vests and tubes for you to use while enjoying the healing waters.
Pro Tip: Don't skip the restaurant up above. It may look closed, but if you knock and ask politely, they will make you some of the best handmade tortillas you'll ever have!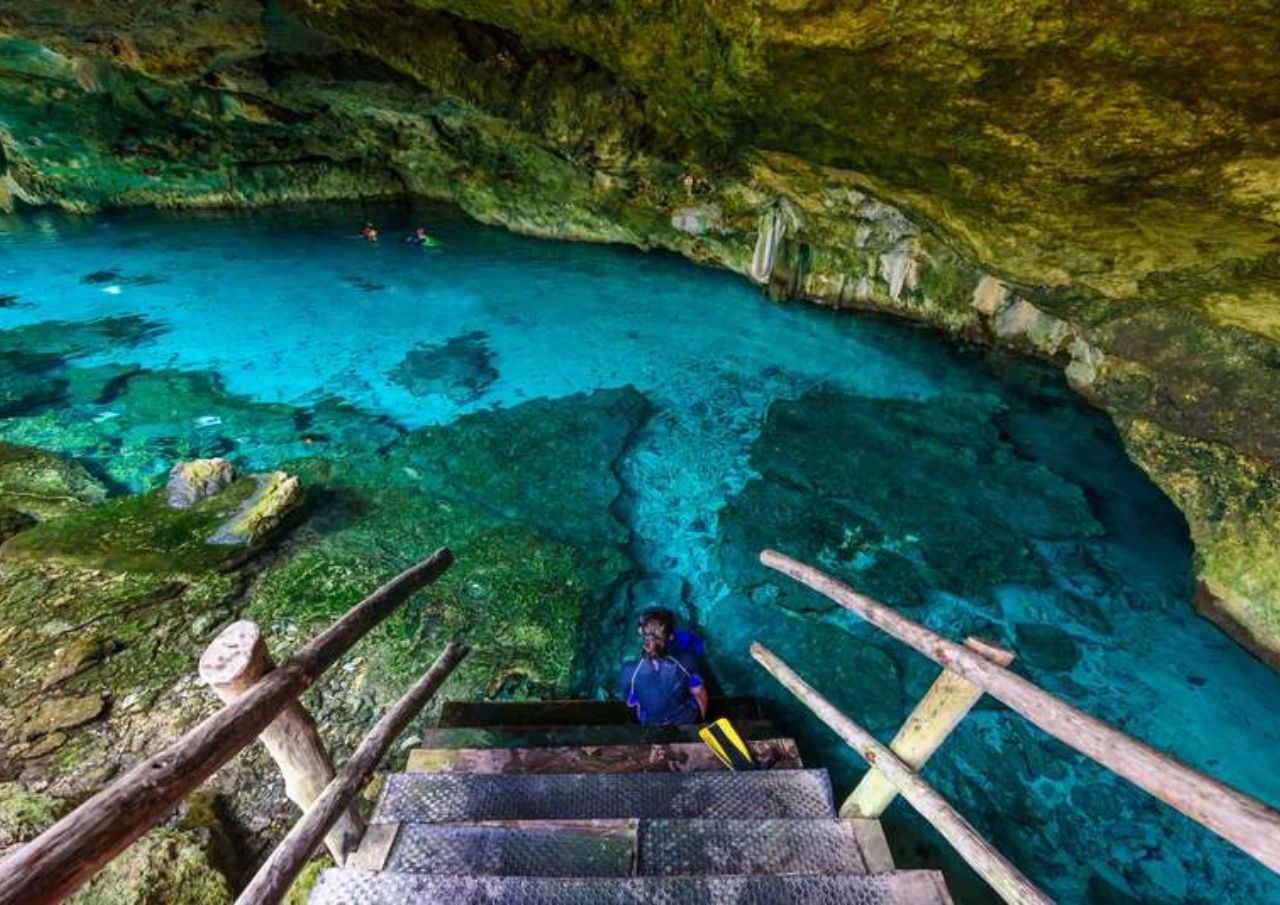 Cenote Dos Ojos
A semi-open cenote, Dos Ojos is absolutely captivating. The sunlight shines down, sparkling its light onto the aquamarine-tinted water. Actually, Cenote Dos Ojos gets its name "Two Eyes" thanks to its two pools. One is dark and curious and the other is blue and clear. Both are amazing and create a pleasant experience for snorkeling.
Plus, you can also walk through a dry cave and see bats and stalactites hanging from the cave's ceiling. Easily, Cenote Dos Ojos is one of the most stunning places near Tulum, and when it comes to cenotes, it's well worth a visit.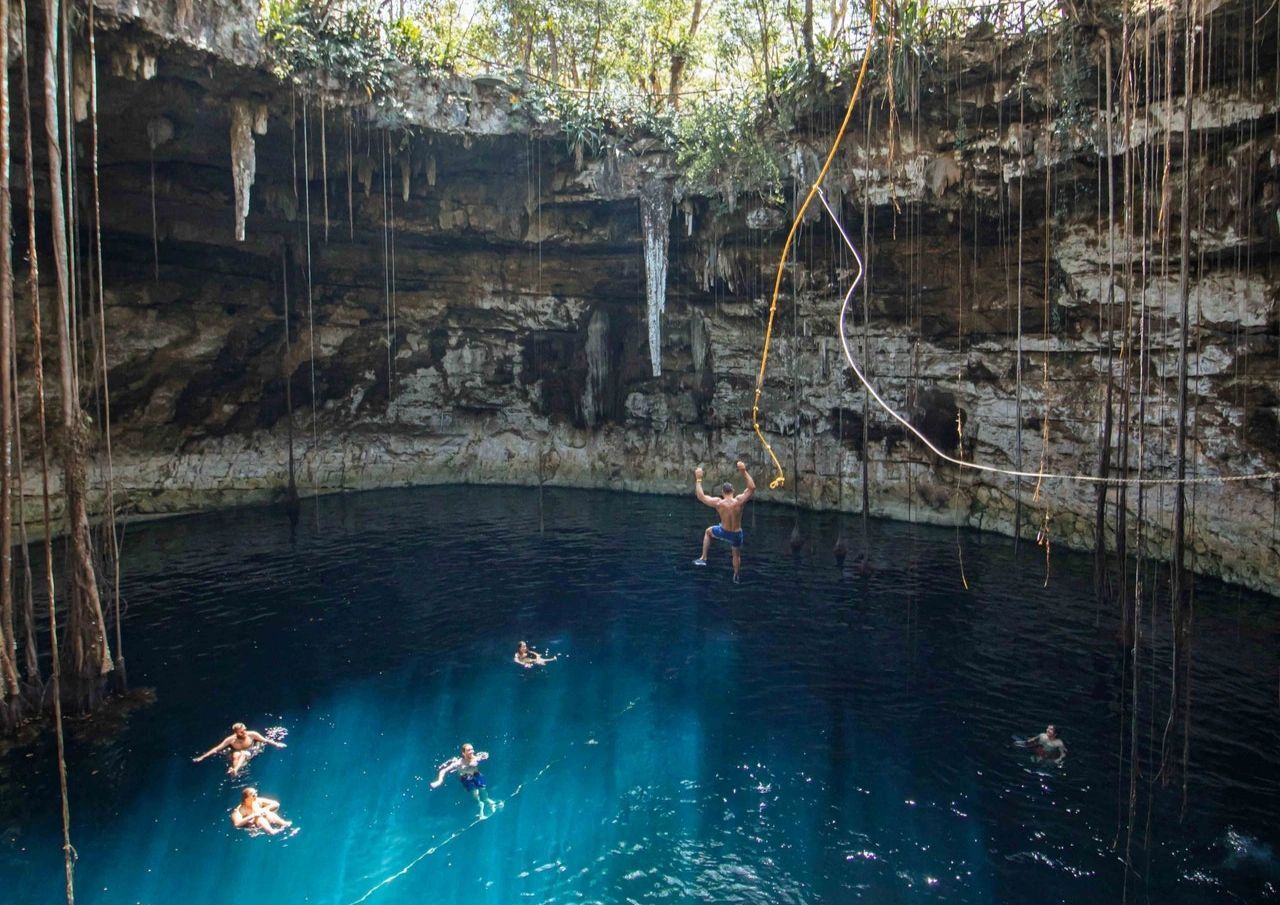 Ik Kil Cenote
On the way to the ruins of Chichén Itzá, Ik Kil is one of the most famous cenotes in Mexico. It's a 60 ft swimming hole with majestic vines hanging from the open ceiling, creating a dazzling view from both in the water and out.
For more adventure, go snorkeling or diving at Ik Kil Cenote. You can also jump into the water from various platforms, making it one of the most fun and adventurous cenotes in the Yucatan Peninsula. And if you're planning to visit Chichén Itzá (which you should be!), then it's just a few minutes away and certainly warrants a visit.
Nearby, there is also the Cenote Xtoloc. This cenote once served as a water reservoir for the people of the ancient city, and it's worth a visit if you have time to spare.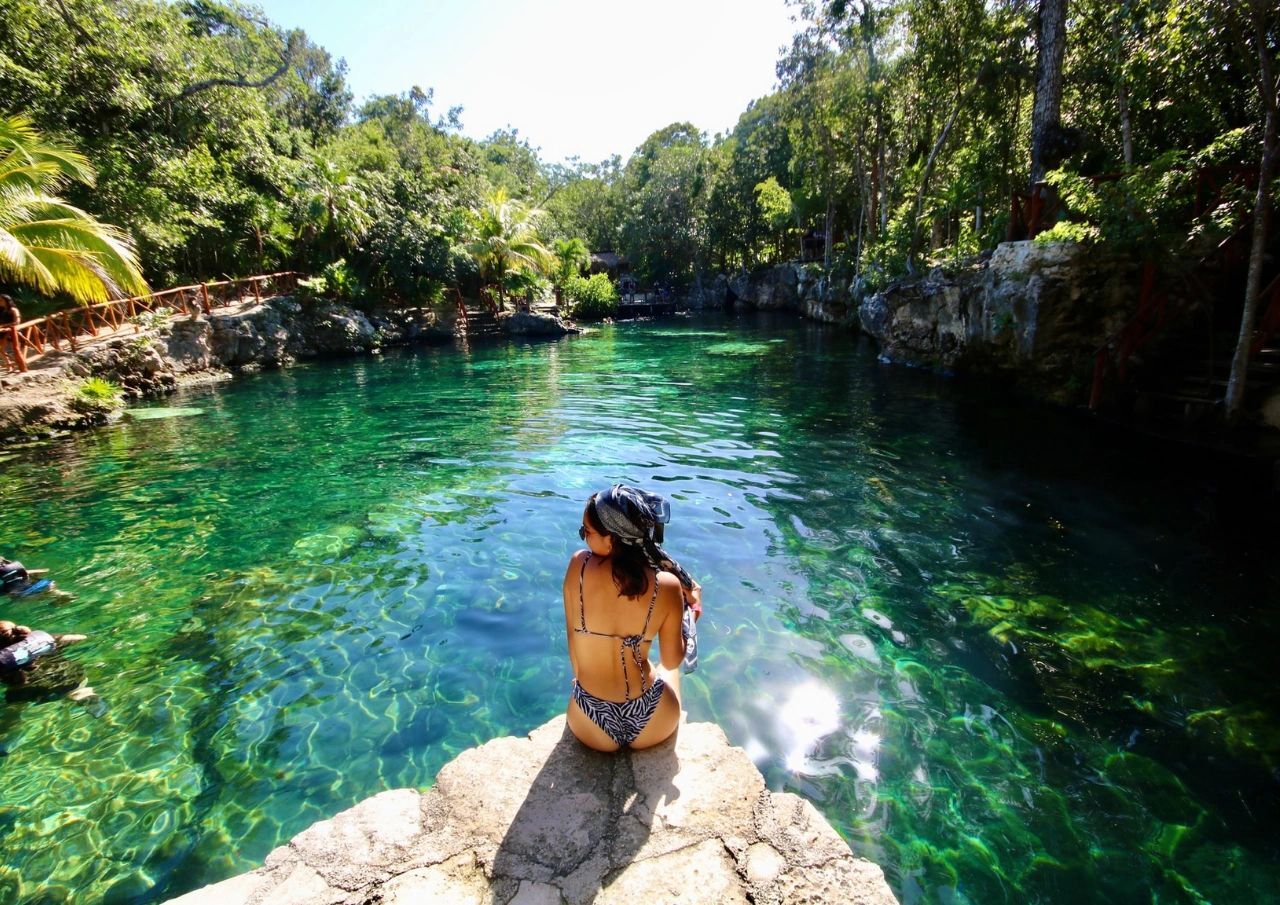 What to wear at cenotes in Mexico
Before visiting a cenote, there are a few things you should definitely bring along with you. We recommend a daypack with sunscreen, snacks, water, and a towel. Plus, you'll definitely want to bring a swimsuit, flip flops or sandals for walking on the boardwalks, and tennis shoes or hiking sandals. Some cenotes require short walks through the jungle, so it's best to bring appropriate shoes.
Then, don't forget cash if you want to add on extra experiences like snorkeling or diving. Otherwise, you can bring along your own snorkel gear.
Do a bit of research or speak with a travel agent before visiting a particular cenote so you know exactly what to expect from parking, walking paths, and add-on fees.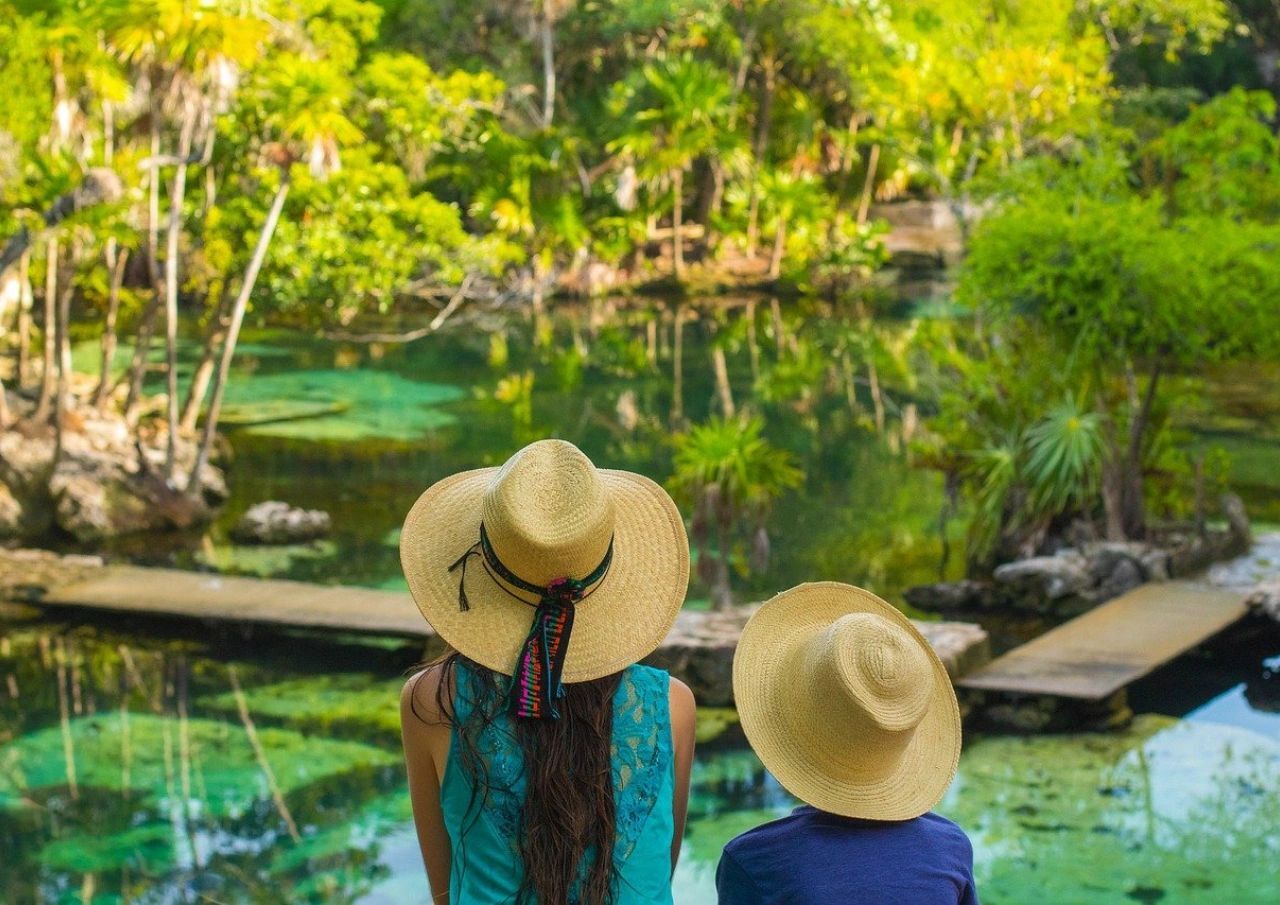 How to get to the cenotes
Some 600 cenotes are scattered around Mexico's Yucatan Peninsula. Many are located near Tulum, but many more require a longer drive – particularly the cenotes near Chichén Itzá. Typically, people visit the cenotes either by renting a car or booking a cenote tour. Each has its pros and cons. If you want to take your time and explore at your own pace, driving might be the best option. If you'd rather sit back and relax, booking a cenote tour will absolutely do the trick.
For some added adrenaline, you can even take an ATV through the jungle. It's a fantastic way to discover even more cenotes. Take your pick and discover the natural charm of the Yucatan Peninsula.
—
Is swimming in a Mexican cenote on your bucket list? Let's make it a reality! Book a free consultation with one of our expert travel advisors, and let's start planning your trip to Mexic