The Dominican Republic boasts over 250 miles of white sand beaches in which the Samaná Peninsula is host to some of the best! This country was actually the first to be discovered by Europeans and has a rich history to be unveiled, but the Samaná Peninsula has remained a bit remote. This is not the biggest tourist destination in the country or even the second, which has allowed it to maintain pristine natural beauty and an abundance of exotic wildlife. Visit the peninsula for a great way to experience true Caribbean life!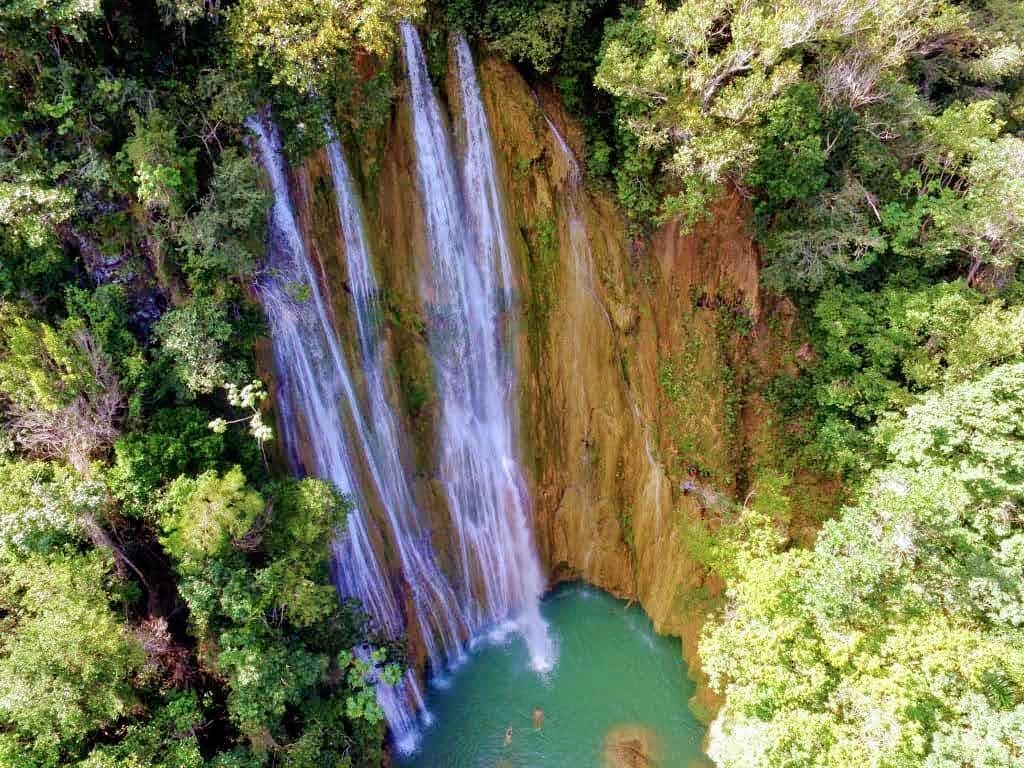 Samaná Peninsula: Whales, Waterfalls and Wildlife
If you picture the perfect rainforest escape with beautiful cliffs dropping off to pristine beaches, you're picturing the Samaná Peninsula. This place will transfer you to a life of leisurely island relaxation in seconds. No need to fight for a spot on a crowded Punta Cana beach. Simply head out to this bit of the country for more adventure and culture than you could ever imagine!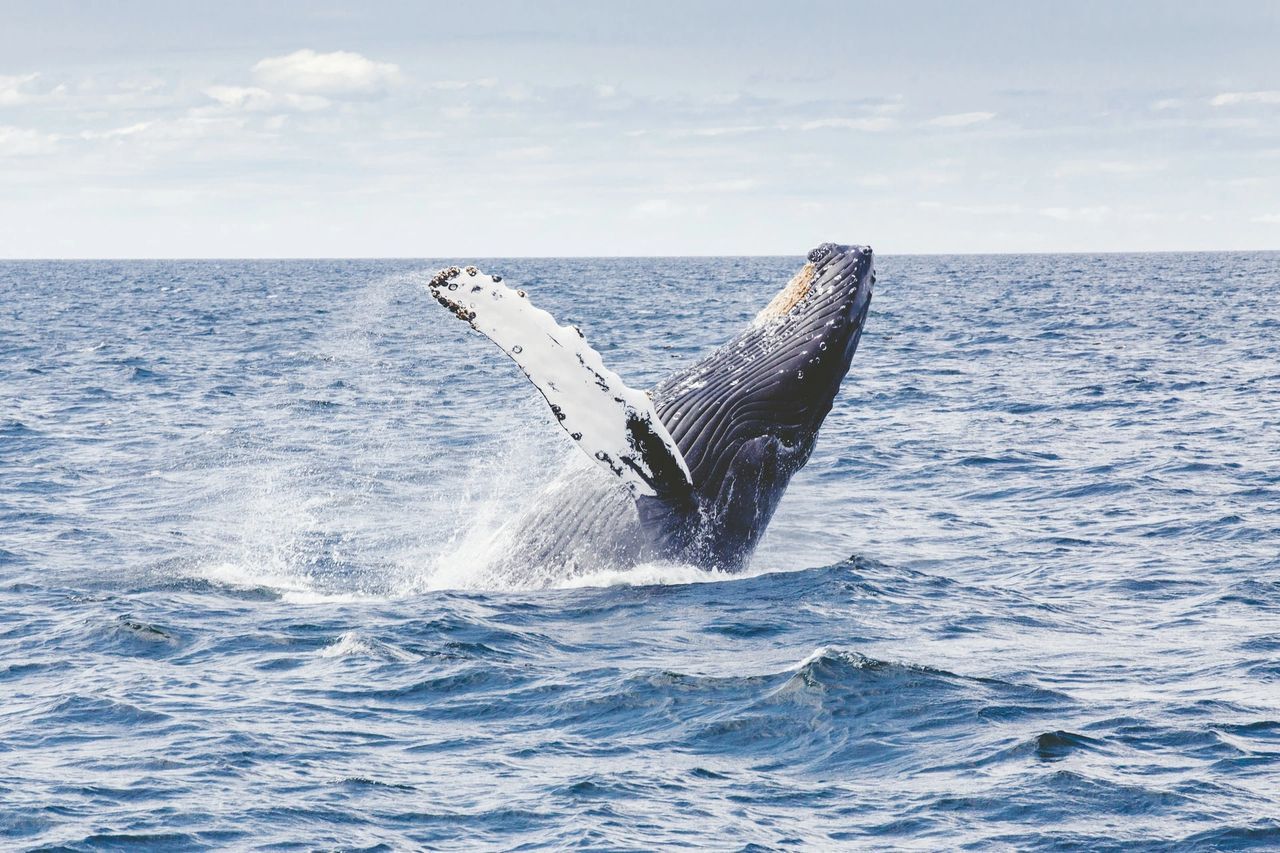 2.) Watch for Thousands of Whales
If you visit during the late winter, another favorite activity is to head out to the bay and watch some of the more than 2,000 humpback whales that migrate through the waters every year. These stunning creatures are easy to spot and are plentiful from mid January to late March.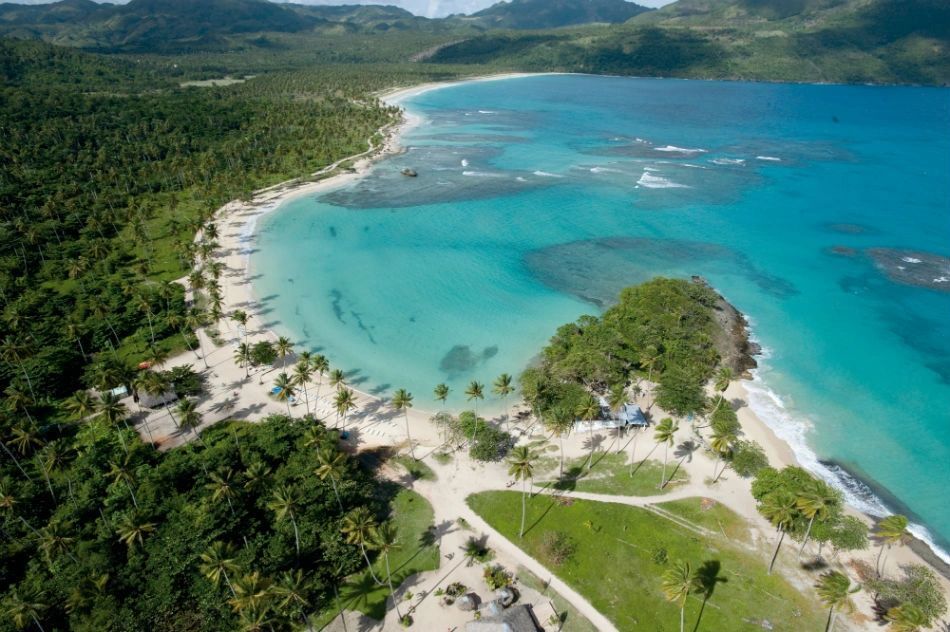 3.) Enjoy One of the Top 10 Beaches in the World!
If it's a stunning beach you're looking for, check out Playa Rincón described by Condé Nast Traveler as one of the top 10 beaches in the world. The beach is over 3 miles long, offering docile and calm waters for snorkeling and sunbathing on one side and rolling waves for body surfing fun on the other. No need to pack a lunch for this excursion as there's seafront casual restaurants serving up their freshly caught offerings.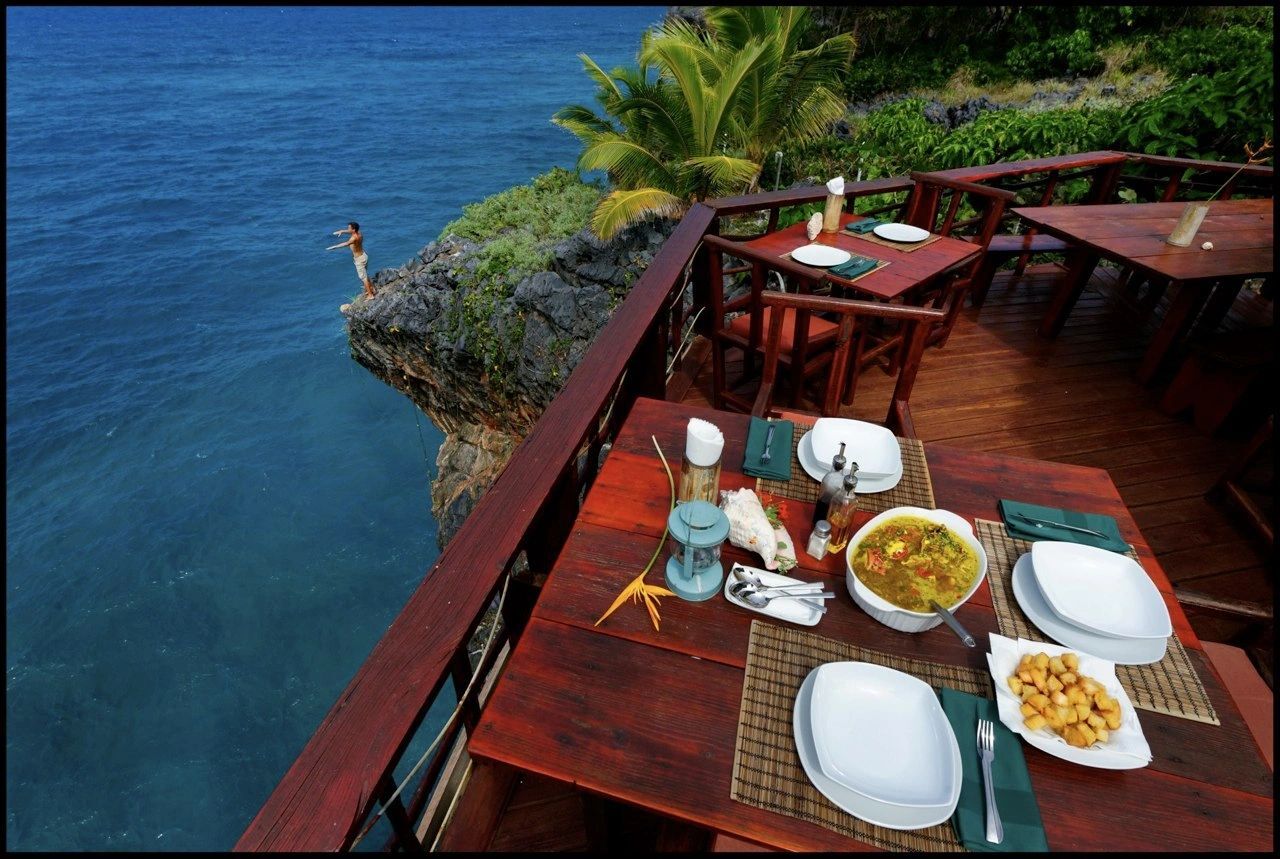 4.) Cliff Dive or Enjoy Dinner while Balancing on the Edge of a Cliff 
If you have a car, head towards the cliffside restaurant of El Cabito, near the town of Las Galeras to experience amazing views and a great seafood paella. Be sure to make reservations as the place is small and fills up fast! (And yes, you can actually cliff dive right next to the restaurant, so bring a change of clothes!)
If you can't get a reservation here, you'll find many other beautiful places in town to watch the sunset!
5.) Wander the Vast Protected Coastline
Don't visit the area without experiencing Los Haitises National Park. This area has tons of 100 ft rock formations jutting out of the water to create some incredible scenery. You can experience the national park by wandering through the bird sanctuaries, adventuring out on a variety of hikes, or by exploring the many caves in the area covered with Taino (ingenious people) petroglyphs and pictographs. However, the best way to experience this protected coast is to kayak through the thick mangrove forests surrounded with the songs of the local birdlife.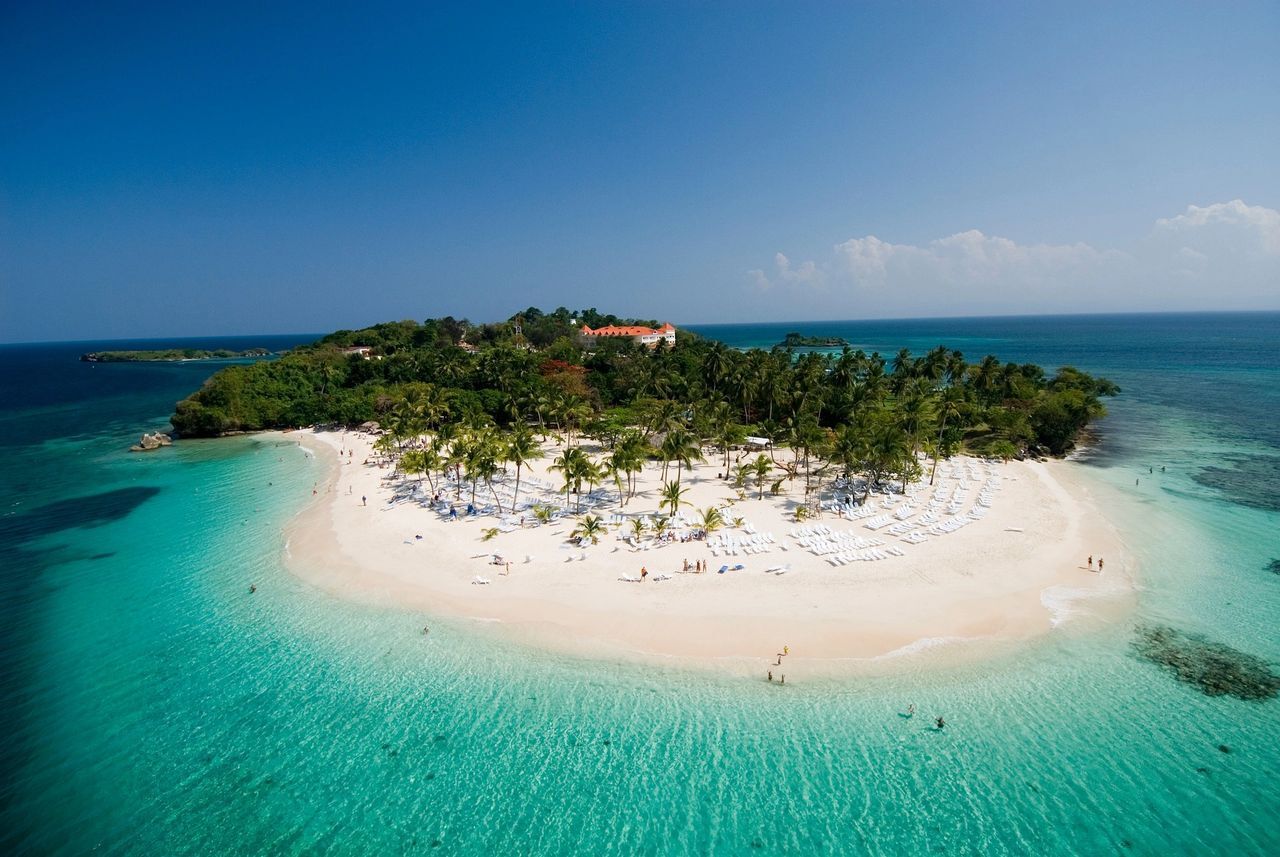 6.) Pretend You Own the Whole Island
I would be remiss not to mention Cayo Levantado (Bacardi Island). This stunning island is a great day excursion or you can stay on the island in it's Bahia Luxury resort. There's a ton of great snorkeling to do around the island, but please note there is an area for cruise ships to dock on the other side, so the small island might be a bit overrun with tourists if you don't plan your adventure right. (Feel free to ask us and we'll point you in the right direction!)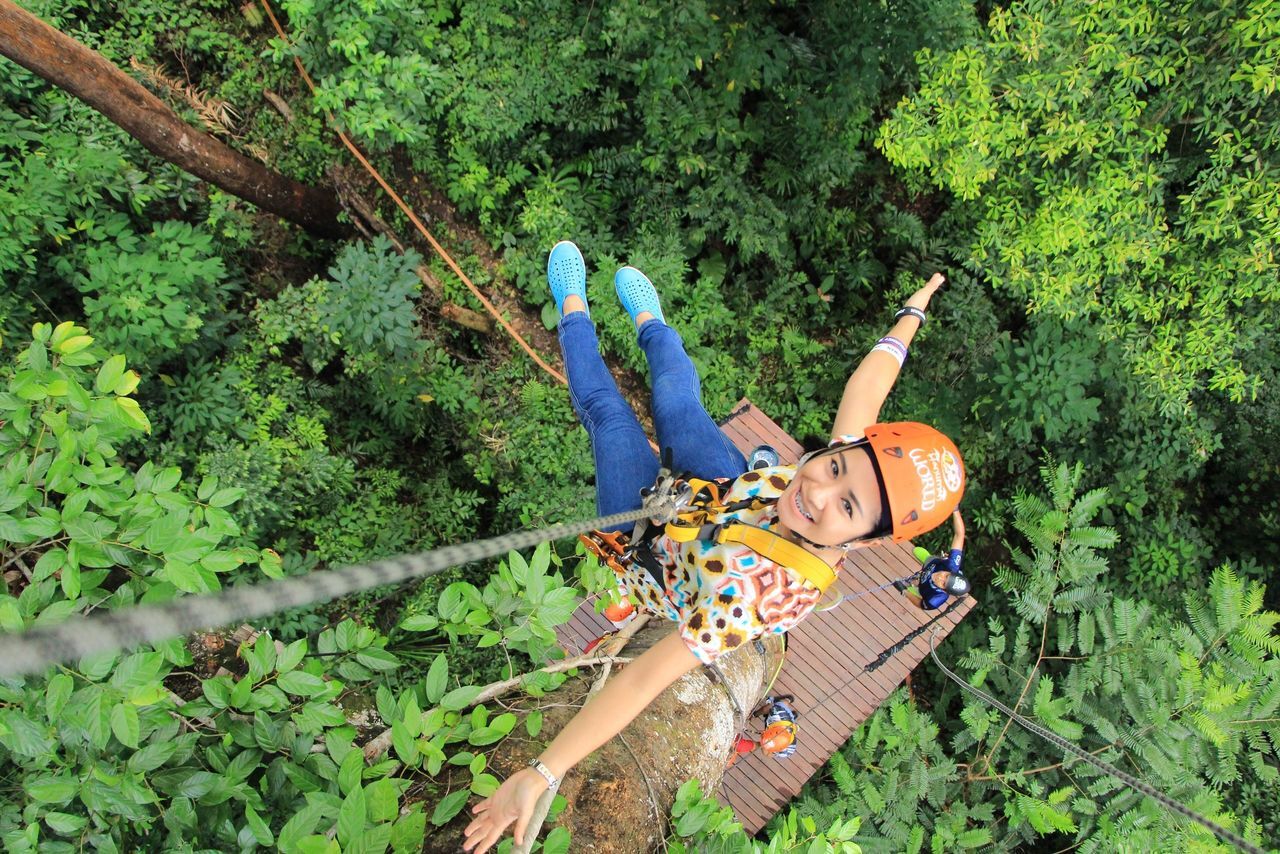 7.) Fly 40 MPH through a Lush Tropical Forest
The Samana zipline is the largest in the entire Caribbeam and boasts 12 platforms hovered over a gorge that is more than 360 ft deep. You'll fly through the forest at high speeds and even zip right by a gorgeous waterfall on your adventure. Other zipline options with spectacular mountain views are also available at Juana Vicente.
8.) Countryside Exploration
Countryside excursions via jeep safari, ATV, or bike can take visitors to deserted beaches or into the mountains. As you can see, there's several ways to experience the countryside and be sure to make it a priority, This is one of the best ways to interact with locals and get a better view of the joys of Dominican life. If there's been a good rain, opt for getting a bit muddy on an ATV!
BONUS: Where to Stay:
Stay in a Tree House Village
If staying on an island isn't your thing, try the Dominican Tree House Village. This is an incredible all-inclusive resort that delivers not only on amazing local food, but adventure abound. You can rent bikes and ride to the nearby beach, take a yoga class in the treetops, relax on a swing around the fire pit in the evening or enjoy the full-service spa on property. If you want to venture off-resort, you can explore any of the many adventures on this list!