Traveling to Tokyo is a bit like stepping into another dimension. 'Planet Tokyo', some have called it, such is the culture shock first-time visitors, (and even returning ones!) may experience when they enter the 'Tokyoverse'. And the Japanese capital can indeed feel like a separate universe, a blend of ultra-mode[rnity and hyper-efficiency, but also bright lights, gaudiness, eccentricity, and the unexpected, all contrasting with conservative tradition, quiet old neighborhoods, historical monuments, and cultural heritage. Tokyo is a perfect expression of Japaneseness, from exquisite politeness and etiquette, to slight craziness and bizarre quirks, with everything you can imagine (and more) in-between.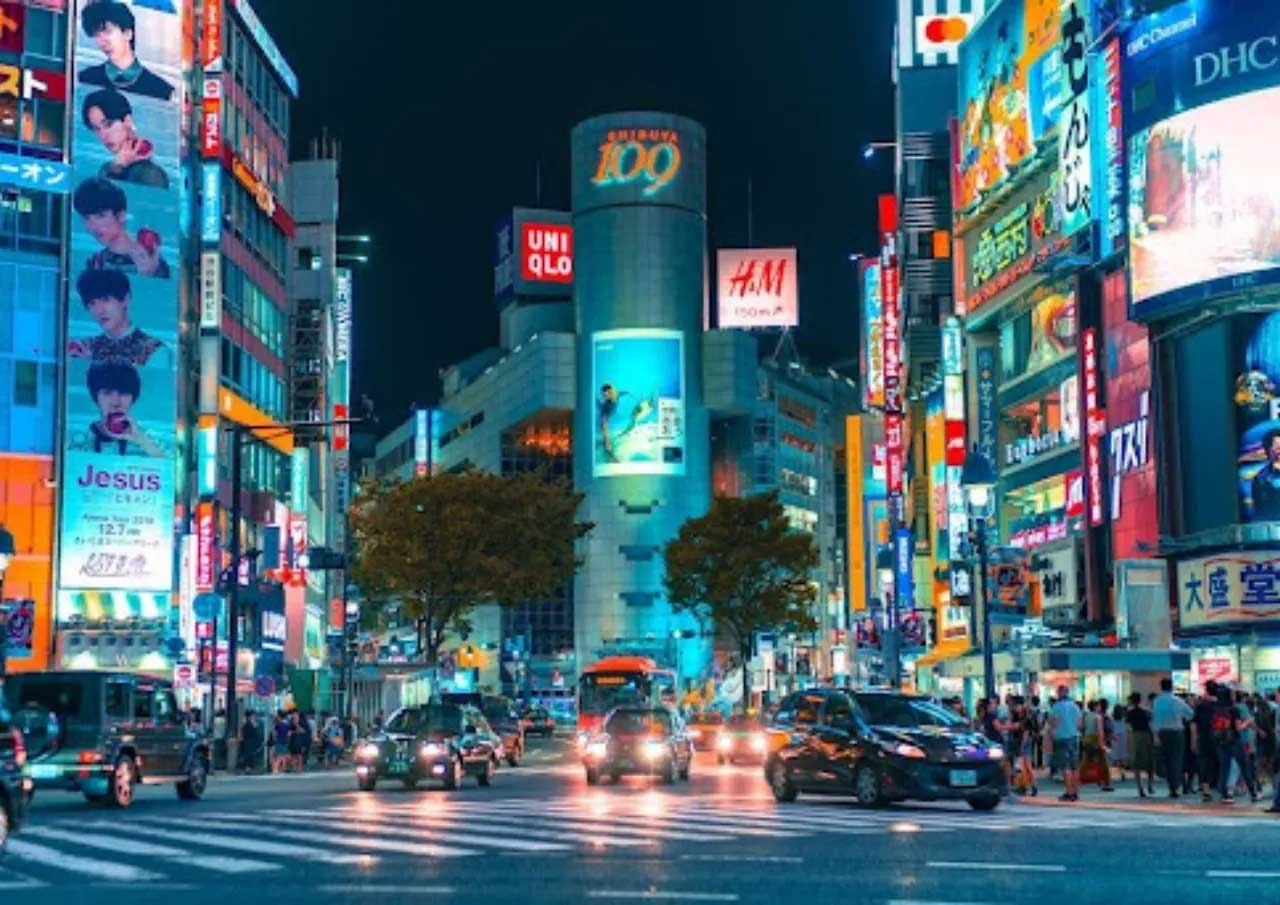 But as fascinating as the city may be, there is so much more to see and experience just a stone's throw away from Tokyo. Japan has arguably the best public transport network in the world, and the way to get around is by train (think Japan Rail Pass). Japanese railways can whisk you off to the most beautiful and unforgettable treasures in nearby areas of Honshu, (the main island Tokyo is on), and have you back in the blink of an eye.
One terrific thing about Japan is that most of the places that draw tourists to them are also favorite getaways for the Japanese. Visitors can immerse themselves in culture and history, or, more literally, in the warm and soothing waters of hot springs. There are scenic hiking routes, seaside adventures, provincial cities, and even wine regions to enjoy, all as great day trips from Tokyo. But don't forget to bring back a few omiyage for your family and friends – souvenir gifts are a treasured Japanese custom they are bound to enjoy!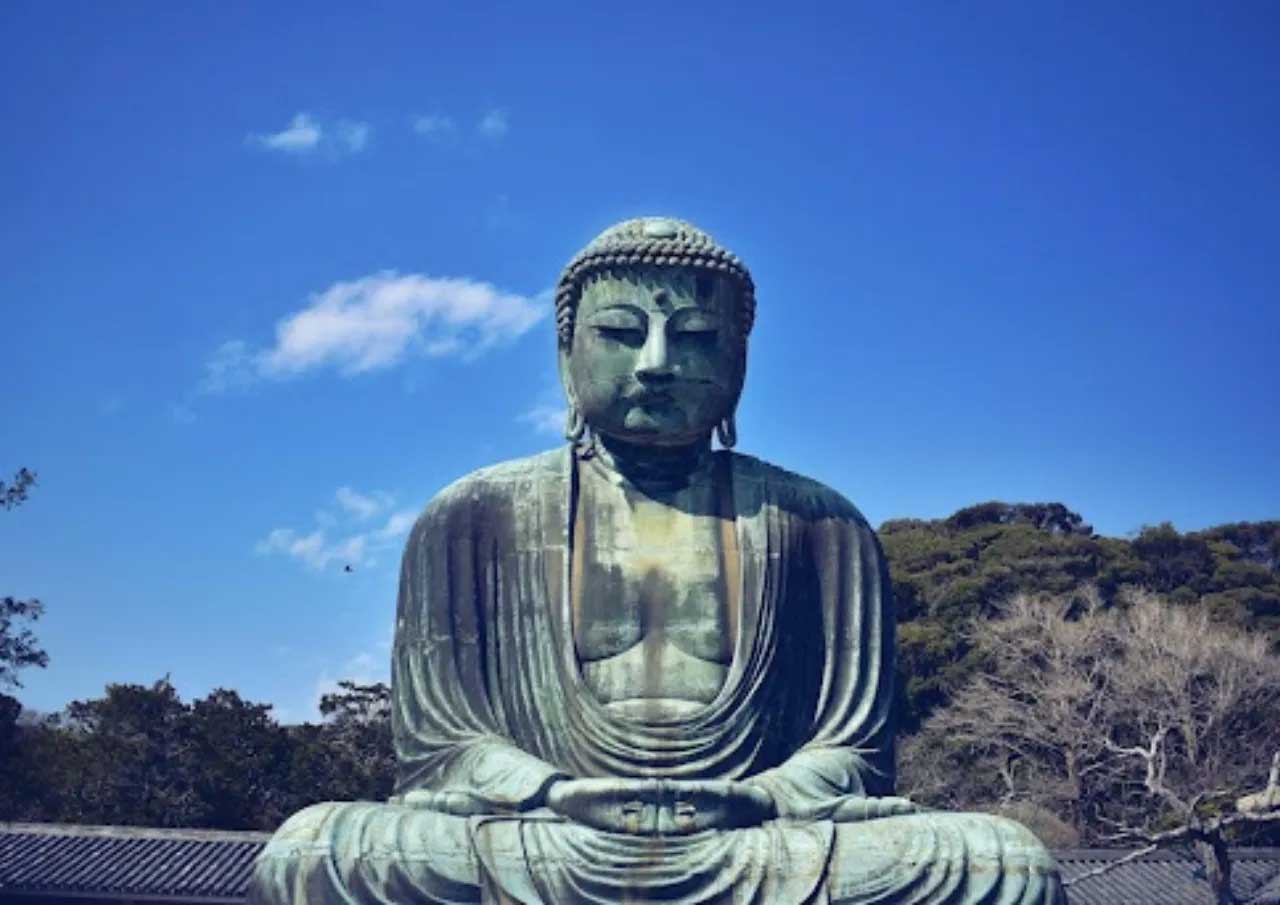 Kamakura
A modest town on the eastern seaboard, Kamakura's location and historical importance alone make it a great day trip. Nowadays, it is less than an hour from Tokyo by train, but this was not so when it was Japan's capital, from 1185 to 1333. A capital needs to be fortified, and Kamakura was just that – thanks to the lie of the land. The city was only accessible across narrow mountain passes, often cut into the rock. The seven main ones, known as Nanakuchi, the 'seven mouths' of Kamakura, are found on all sides of the city, but most are close to the historical center. Another well-preserved and spectacular pass is the Shakado pass, home to two small cave tombs or yagura, of a kind often used in medieval times for samurai. Visitors should definitely seek these out for a glimpse of the past.
Within the city, the must-see monument is the iconic Daibutsu, or bronze Amida Buddha, (Buddha of the Pure Land) which, alongside Mount Fuji, Tokyo tower and a few others, is an image of Japan that has entered the collective imagination all over the world. Seated serenely in a wide-open space, surrounded by traditional buildings and trees, Kamakura's Daibutsu is the picture of peace.
The other site not to miss is Kamakura's largest Shinto shrine, Tsurugaoka Hachimangu. The shrine is accessible from many directions, but the most fun way to get there is along the mile long avenue from the waterfront through the city center, which takes visitors past successive red torii, or gates, along the way. Overall, Kamakura has a wonderful old-town feel to it, reminiscent of Kyoto.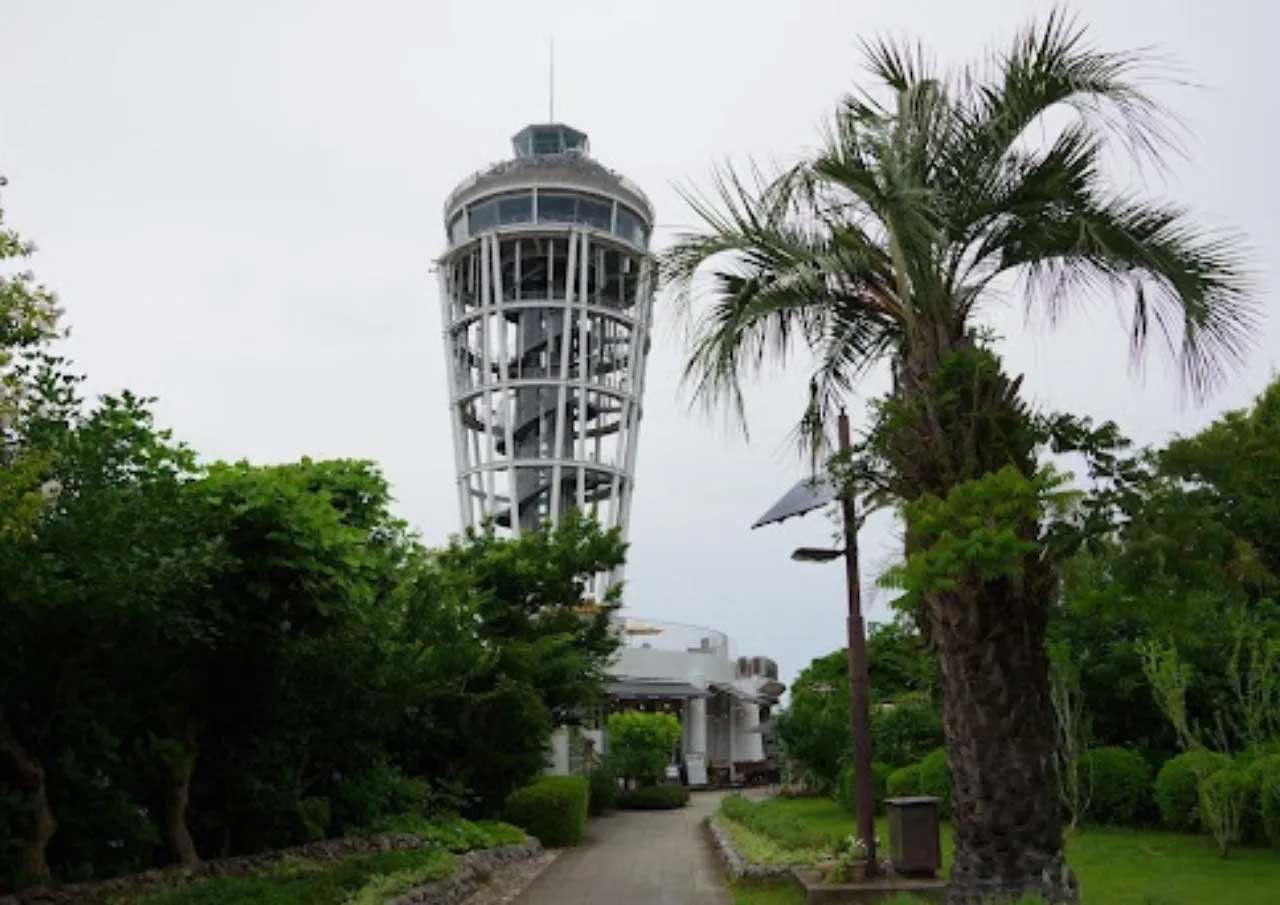 Enoshima
Enoshima is a tiny island just off the coast near Kamakura. It is a popular beach resort and something of a week-end seaside playground for Tokyoites. Public transport goes right to the island, which is connected to the mainland by a bridge – the monorail across it is by far the more fun option! (For this, from Tokyo you'll need to take a JR train to Ofuna, rather than heading to downtown Kamakura).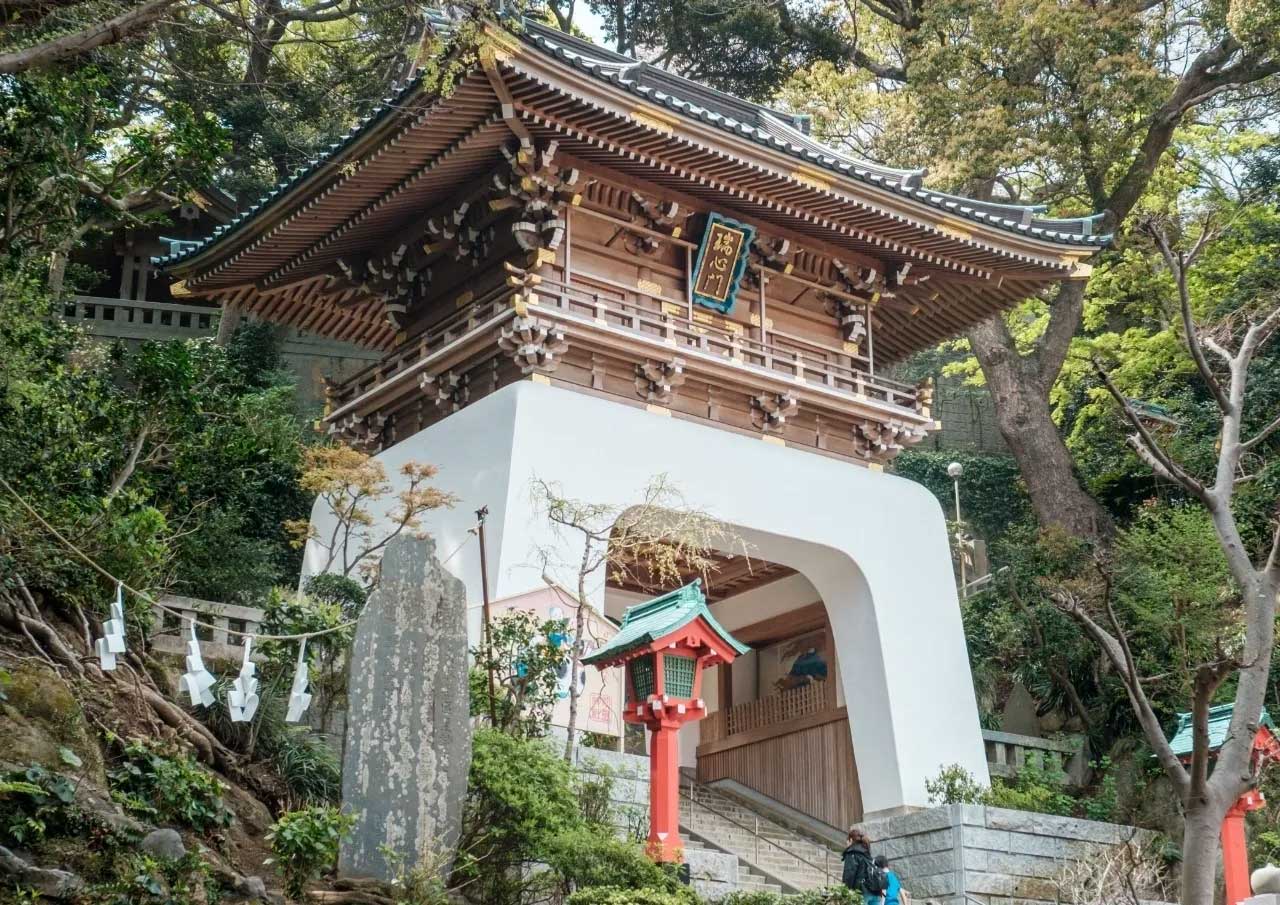 There are as many things to do and see on Enoshima as could be squeezed into such a small space! Religious sites to visit begin with Enoshima shrine – its red gate beckons visitors from above its steps, and as you pass it, you'll be honoring the Goddesses there who protect seafarers.
There's also a surprising botanical garden! Founded by Samuel Cocking, a 19th century British merchant with a love of tropical plants, it is dominated by a slender steel and glass tower, the Sea Candle, with an observation deck that on clear days offers views of Mount Fuji.
An island needs a beach, and a place to swim – and Enoshima has just that, a broad, flat expanse of sand and water to cool off in – but expect crowds much of the time! A less visible attraction is Iwaya cave, two large underground caverns which are the work of eons of erosion by the sea. If you're not claustrophobic, it's well worth walking the 150 yards through the longest one, as you'll come out on Chigogafuchi, a rocky area facing west, from which to view great sunsets, and sea Mount Fuji again!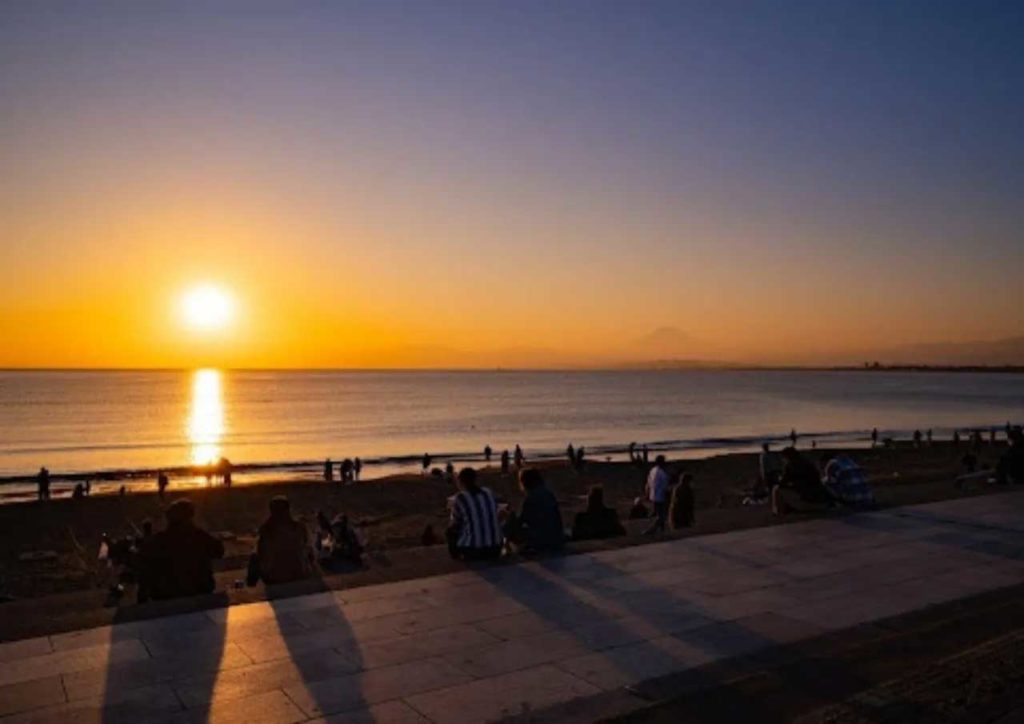 Unsurprisingly, there's a spa with hot springs, including outdoor pools from which to gaze out over the ocean. And at anytime, you can stroll along Benten Nakamise main street, and enjoy local treats from open-fronted shops, or have a proper meal in a restaurant. Oh, and of course, you'll find souvenirs for sale too!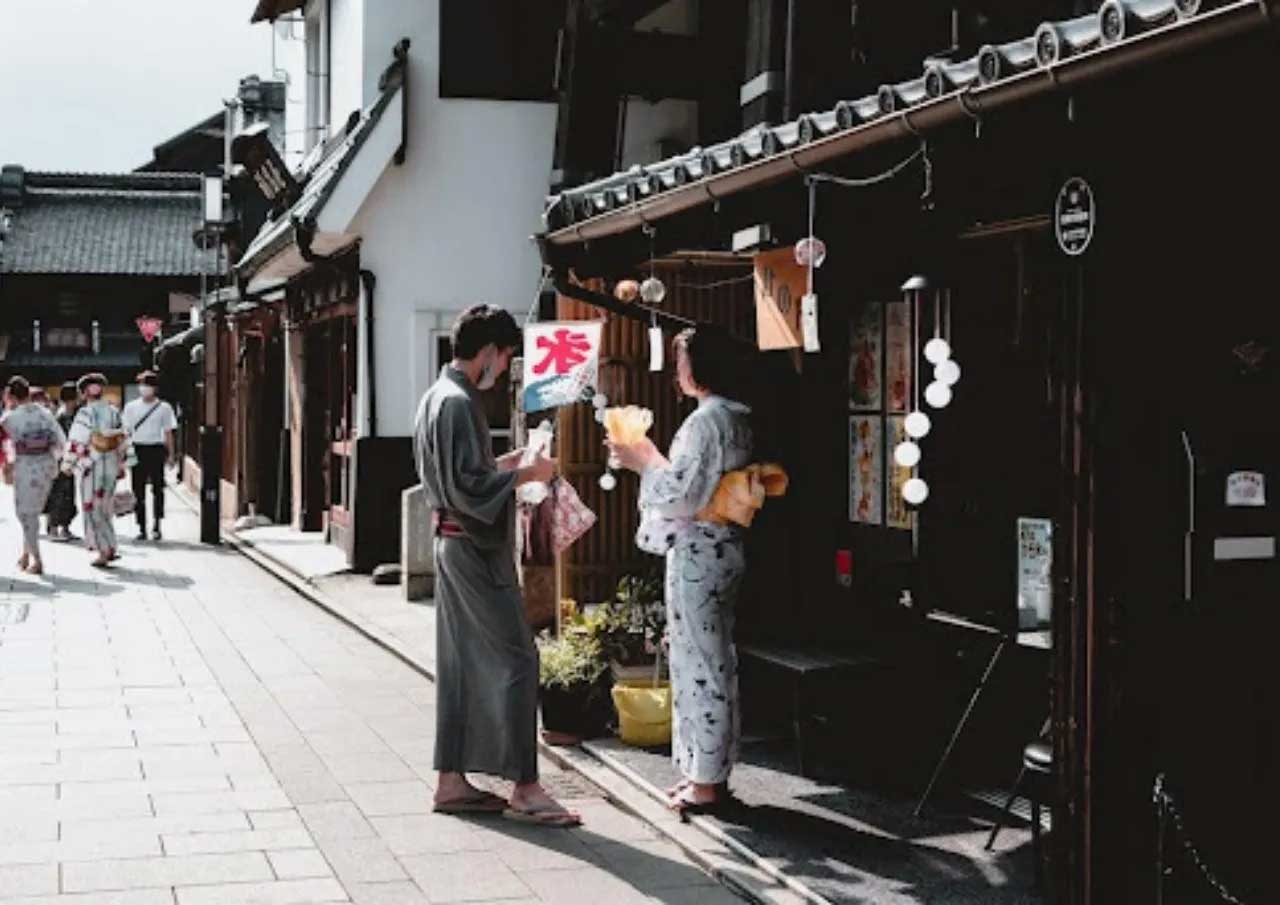 Kawagoe
An hour from Tokyo station, Kawagoe means 'river crossing' and the town is indeed built both sides of a river – the Iruma. It is a town so charming parts of it are almost like a museum. With its beautifully preserved traditional architecture, it is nicknamed 'Little Edo', as it has that feel of historical Edo, as Tokyo was known during its expansion period from 1603 to 1868.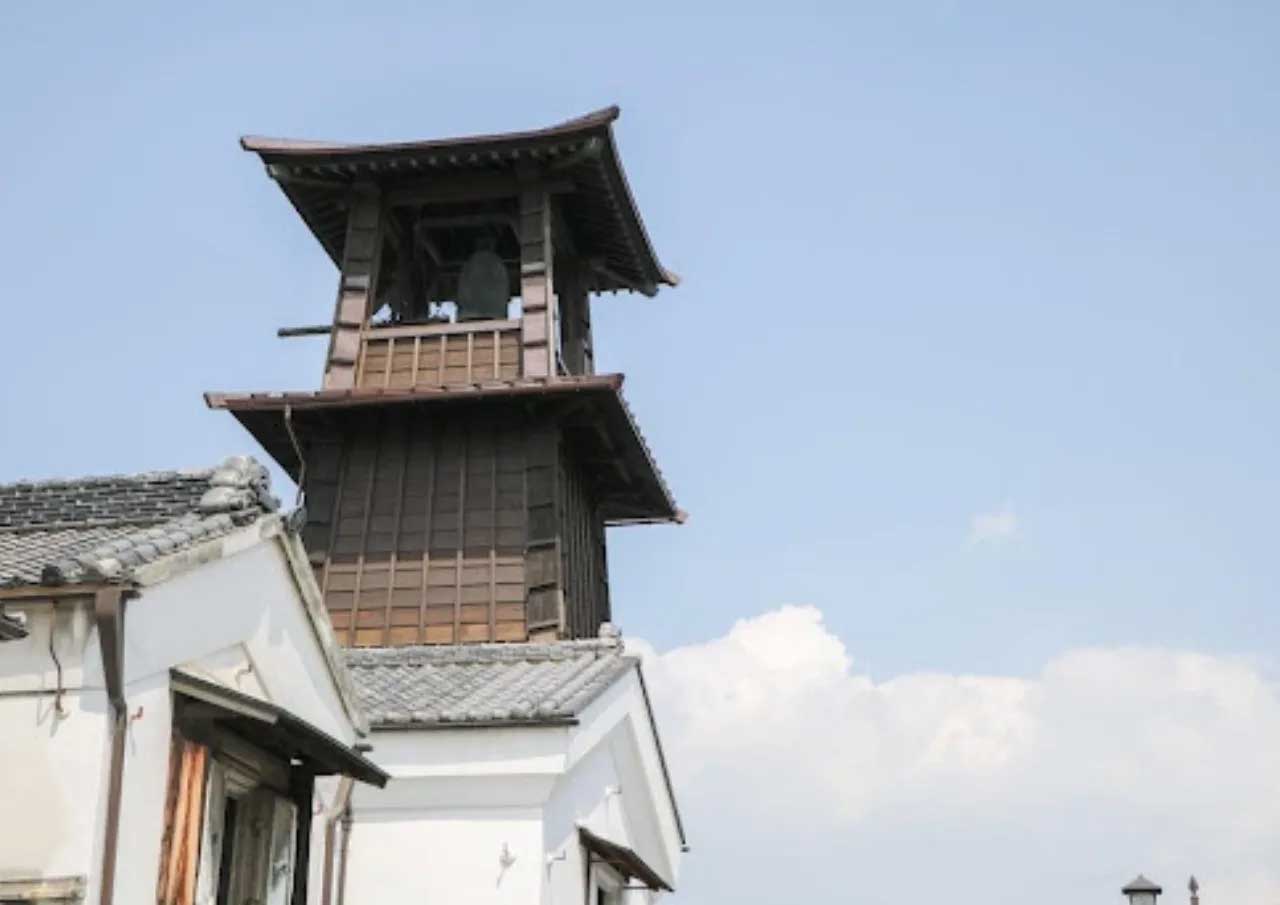 Kurazukuri street is at the heart of the old-fashioned section of Kawagoe, and is bordered by tiled, rammed-earth warehouse buildings (kura), turned into quaint little shops and cafes. It also has a 50 feet-high bell tower, which chimes morning, noon, mid-afternoon and evening.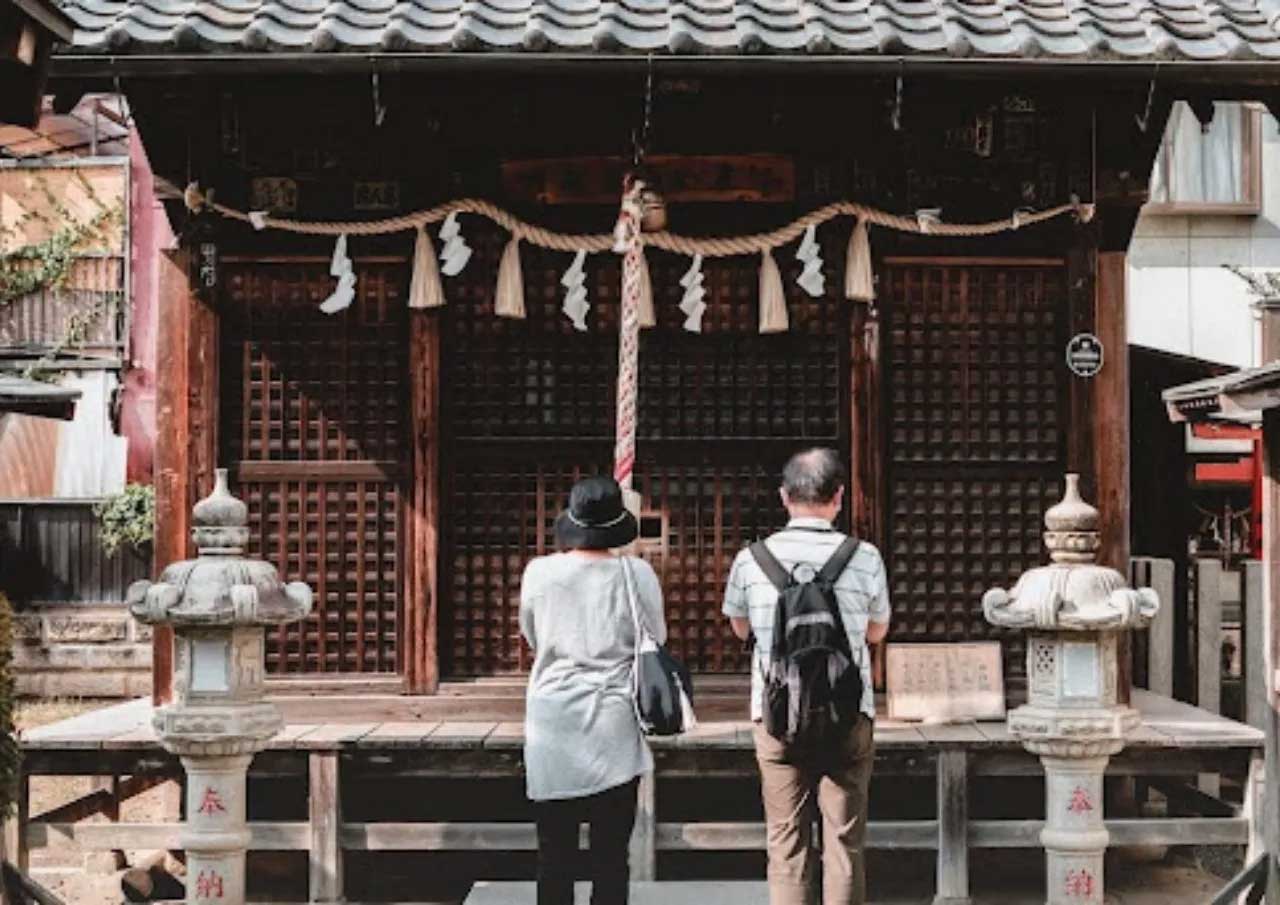 1500 year-old Hikawa shrine is surrounded by majestic trees, some of which may be about that same age! There's a sacred one you can ritually circle, and also a tunnel hung with prayer plates honoring the shrines' deities – all in the service of love! Indeed, Hikawa is something of a match-making shrine, and prayers offered there will surely lead to meeting the perfect partner!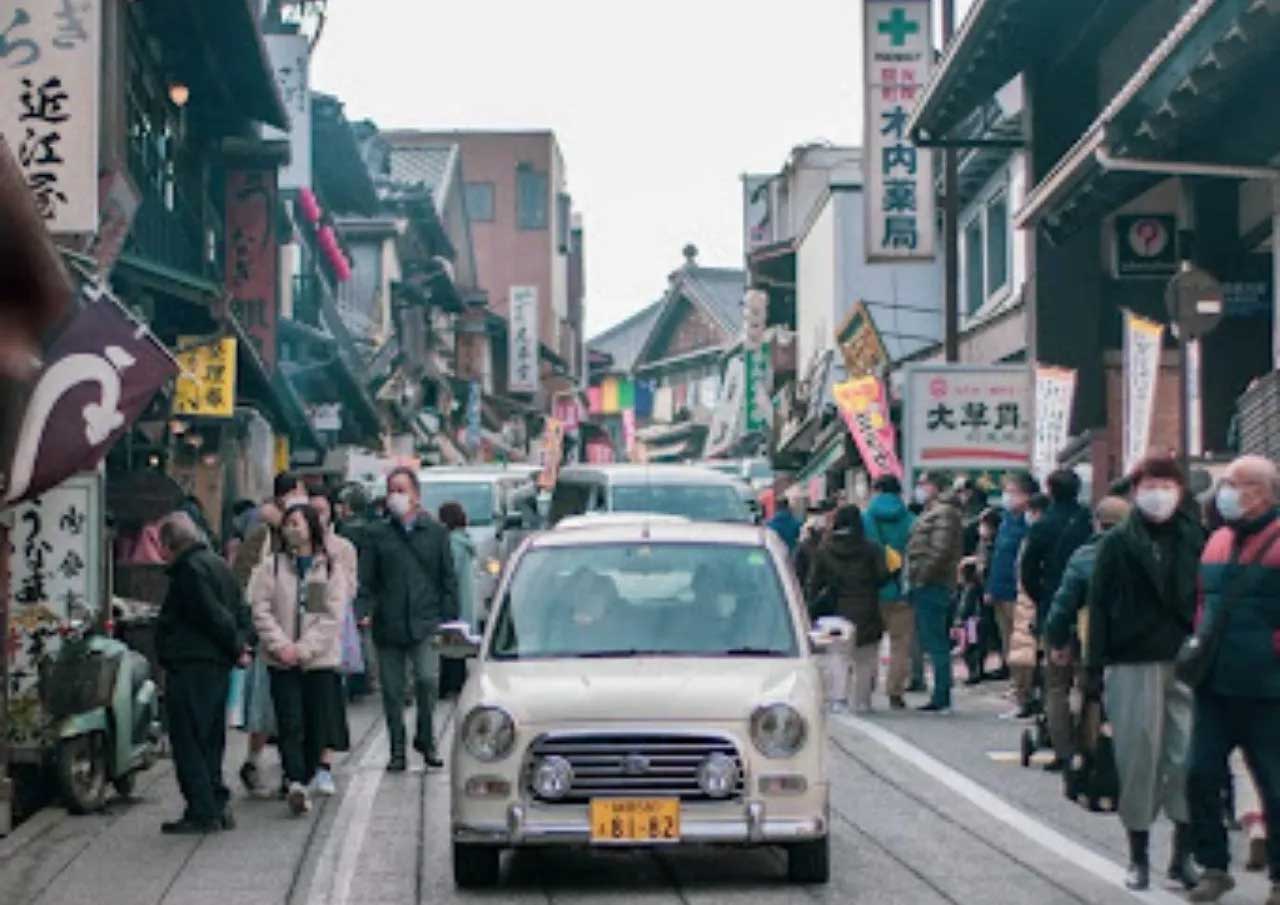 Chiba
Less than an hour from Tokyo is Chiba city, a great place for a day of leisurely, urban sight-seeing. Chiba-jo is a perfectly rebuilt medieval castle – the 12th century foundations are the original ones, but the castle was later destroyed by invaders and left in ruins. The new castle is a folk museum, which details the way of life and traditions of Chiba's forefathers.
The Chiba Zoological Park is the perfect place to stretch your legs, breathe fresh air and see exotic animals! Penguins? Tick. Giraffes? Tick. There are even red pandas! This is a favorite place for Japanese families too, so worth a visit also to be around friendly locals enjoying themselves.
The Japanese love their towers – most cities have one, and Chiba is no exception! You can visit Chiba port tower and go up it – from the top, you'll have a broad vista view in all directions. And if you go at nightfall, you'll see the city light up for the night.
Japanese cities are pedestrian friendly, and Chiba is pleasant to walk around, with all the usual Japanese food options and shopping streets. And if you want to rest your legs, Chiba boasts the world's longest suspended monorail train – a mildly thrilling way to get around town as you zip through the air!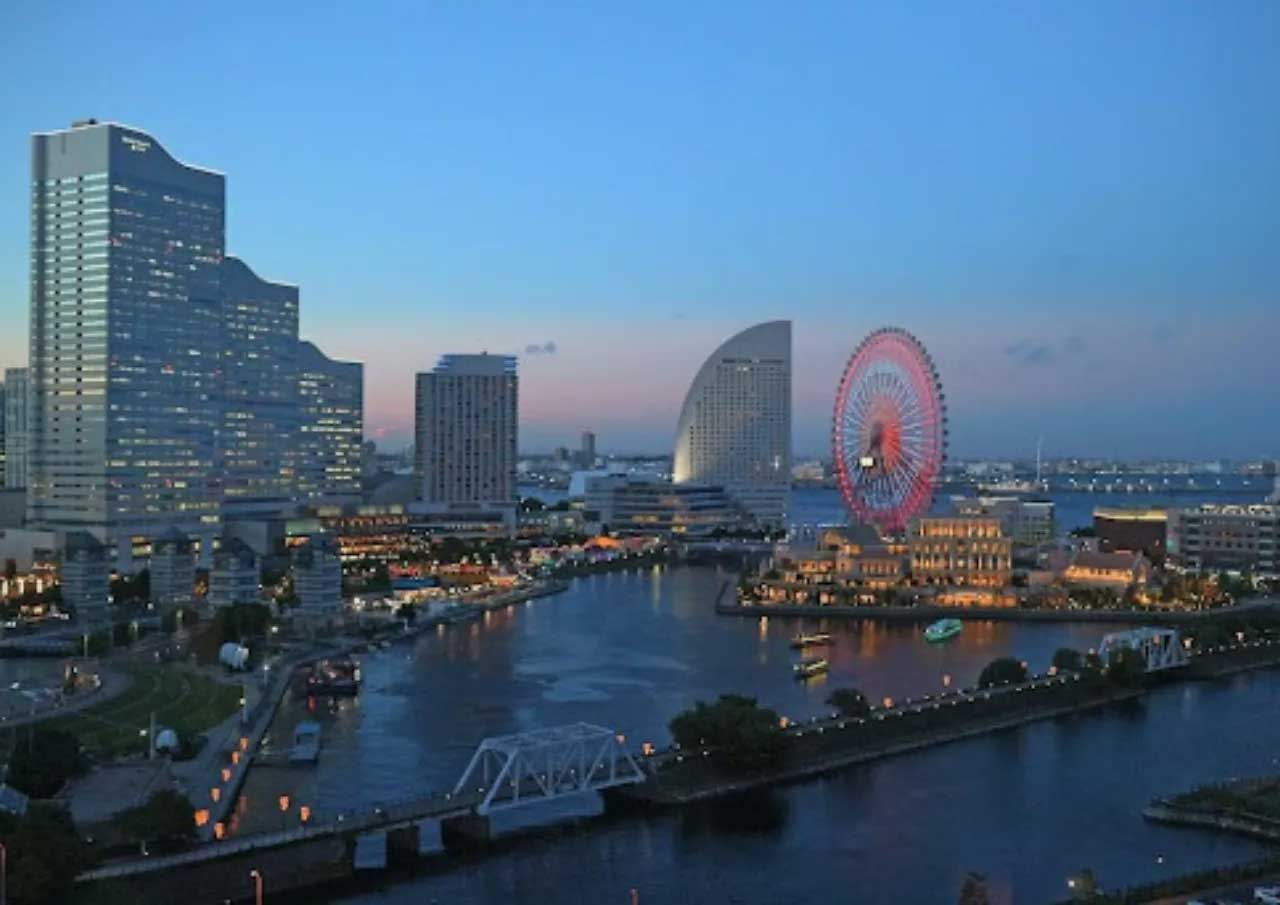 Yokohama
Yokohama has pandas too – but they're mostly plastic and in the shop windows of the city's Chinatown. But along Chukagai, the main avenue in the Chinese area, you'll find amazing food and shopping. If you want the buzz of a vibrant, crowded city center, and delicious Chinese eats, you'll be in the right place!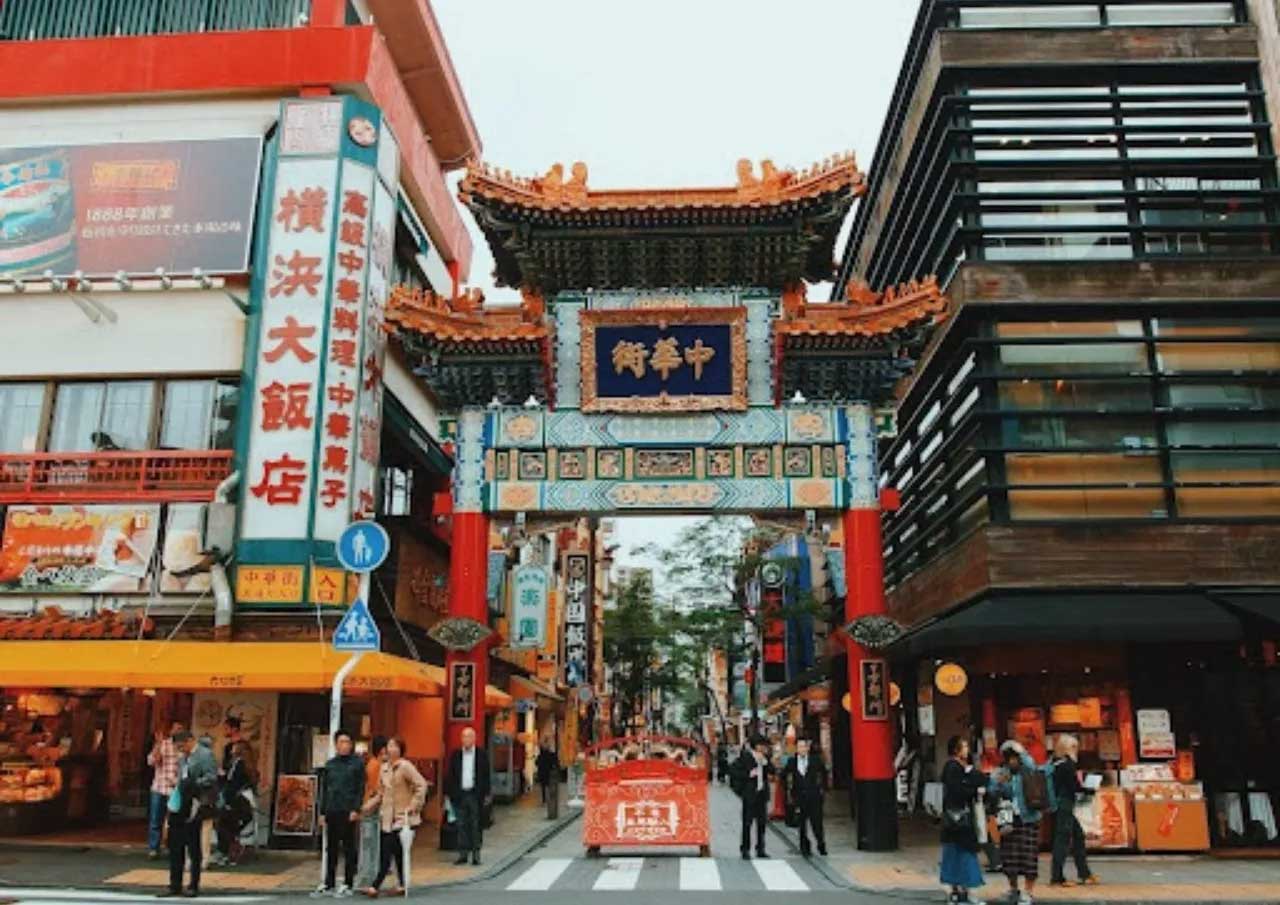 Only 25 minutes from central Tokyo, Yokohama is in fact the second largest city in Japan, and the most important port. Take a stroll down to the vast, open Minota Mirai, the harbor waterfront, complete with food, shopping, and other entertainments. At night, the skyline from the sea, with its skyscrapers and Ferris wheel, is a spectacular display of illuminations.
Just next door is Osanbashi pier, the main ferry terminal in Yokohama. The second floor of the terminal building is a good place to get lunch, before heading to the grassy observation deck on the rooftop to enjoy to the slow view of passing ships.
You'll find peace, quiet and green spaces in Sankei-en, a spacious natural garden with flowering trees, hills, koi carp in placid ponds, and wooden bridges over pretty waterways.
And if you work up a thirst, you can always take a tour of the Kirin beer factory, which includes tastings of its signature beers!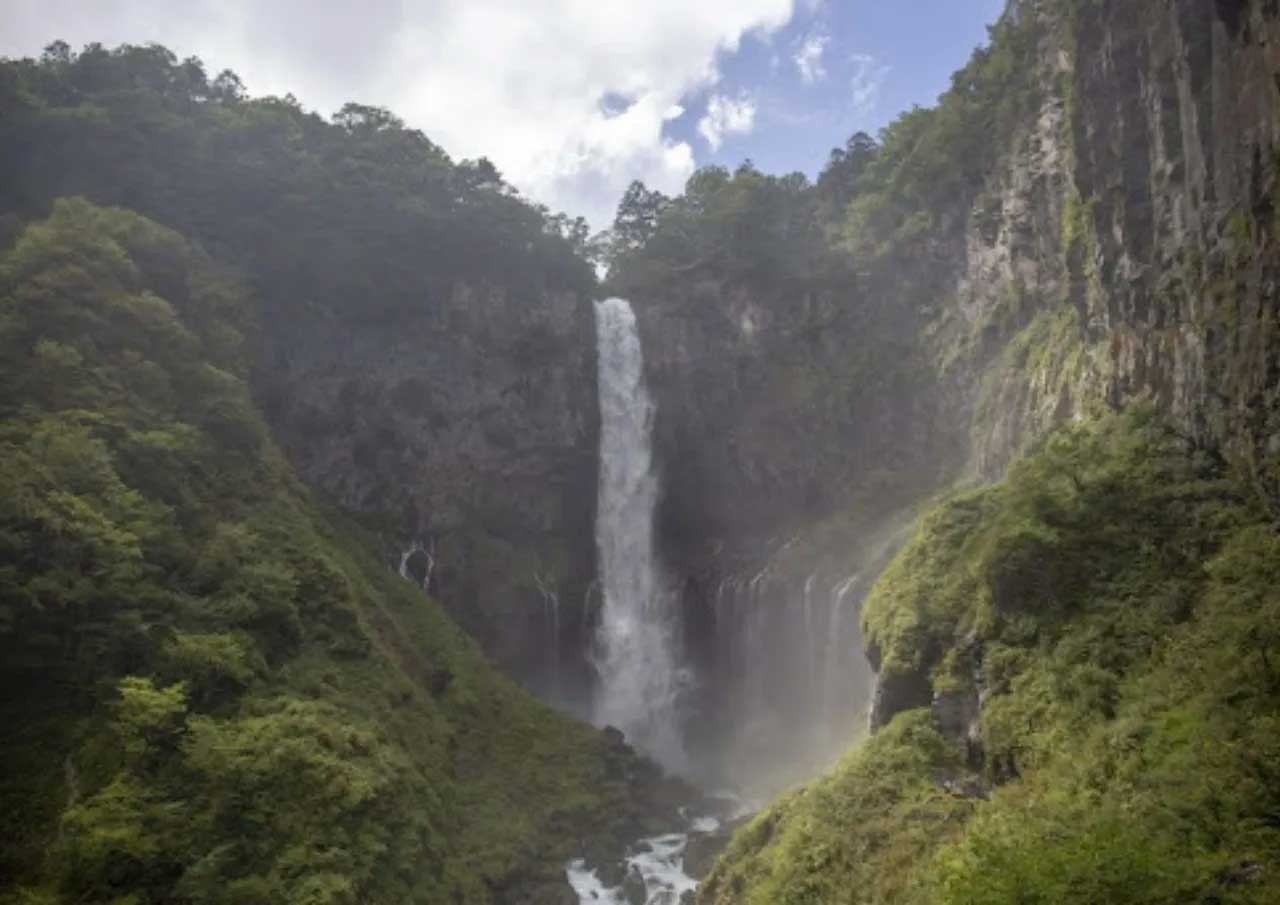 Nikko
Nikko is a popular destination for both domestic tourists and foreigners alike. It is genuine, traditional Japan. It's also stunningly beautiful. Surrounded by mountains, with scenic trekking trails, with a 230 feet-high waterfall plummeting off the side of a mountain, and a population of happy and harmless monkeys. Around Nikko are a number of secluded Buddhis temples, while the Shinto part of Nikko town is UNESCO World Heritage, home to no less than 42 shrines. At the entrance to these is the wide, bright red Shinkyo bridge, high above the Kinugawa river, a fittingly grand landmark for a sacred site.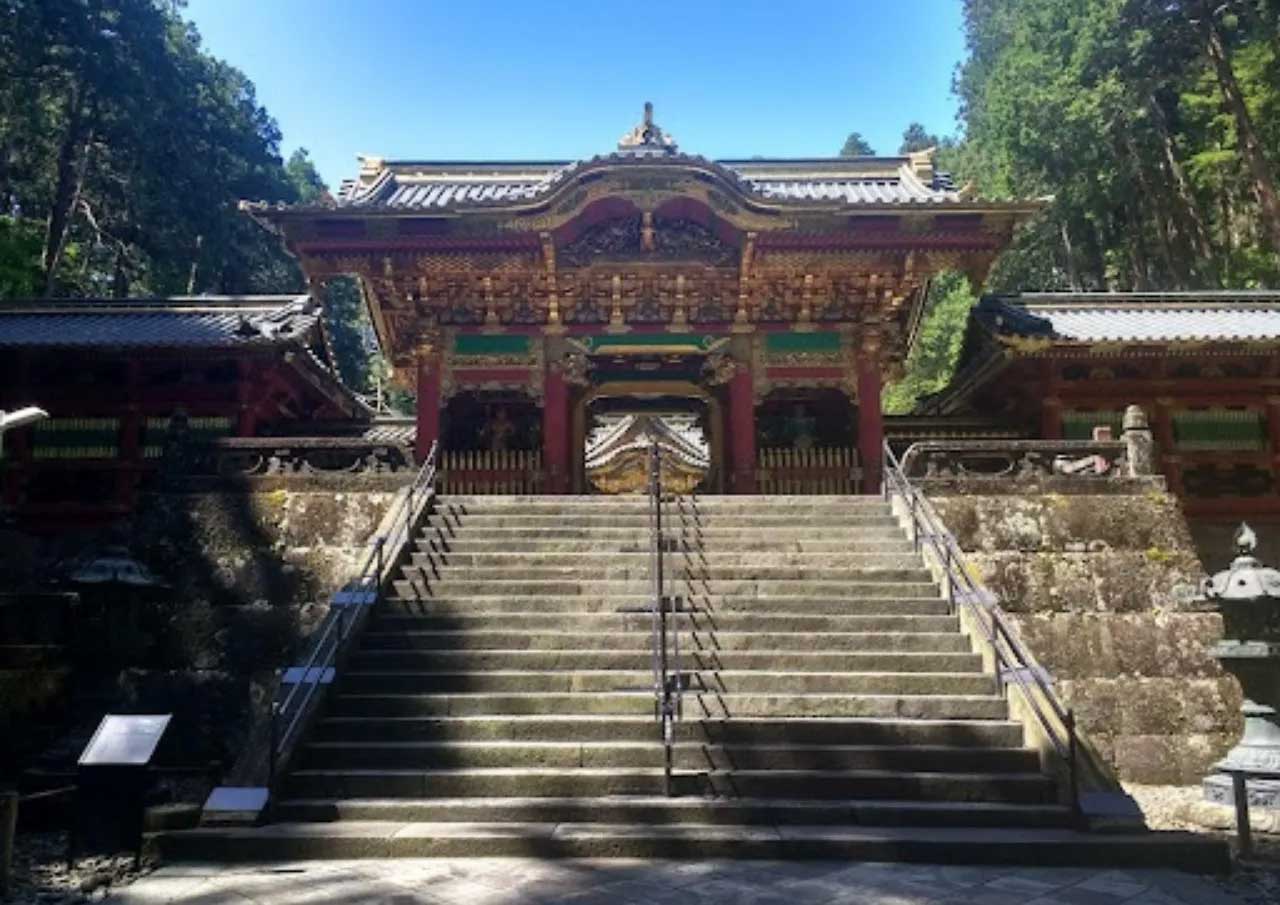 The jewel of this designated area is Toshogu shrine. The entire shrine compound is spectacularly colorful, and surprisingly opulent, with intricately carved wooden buildings painted red and gold. But then again, it is dedicated to one of the most important figures of Japanese history, Ieyasu Tokugawa, the founder of the shogunate that bears his name, and which was the military government of Japan during the Edo period.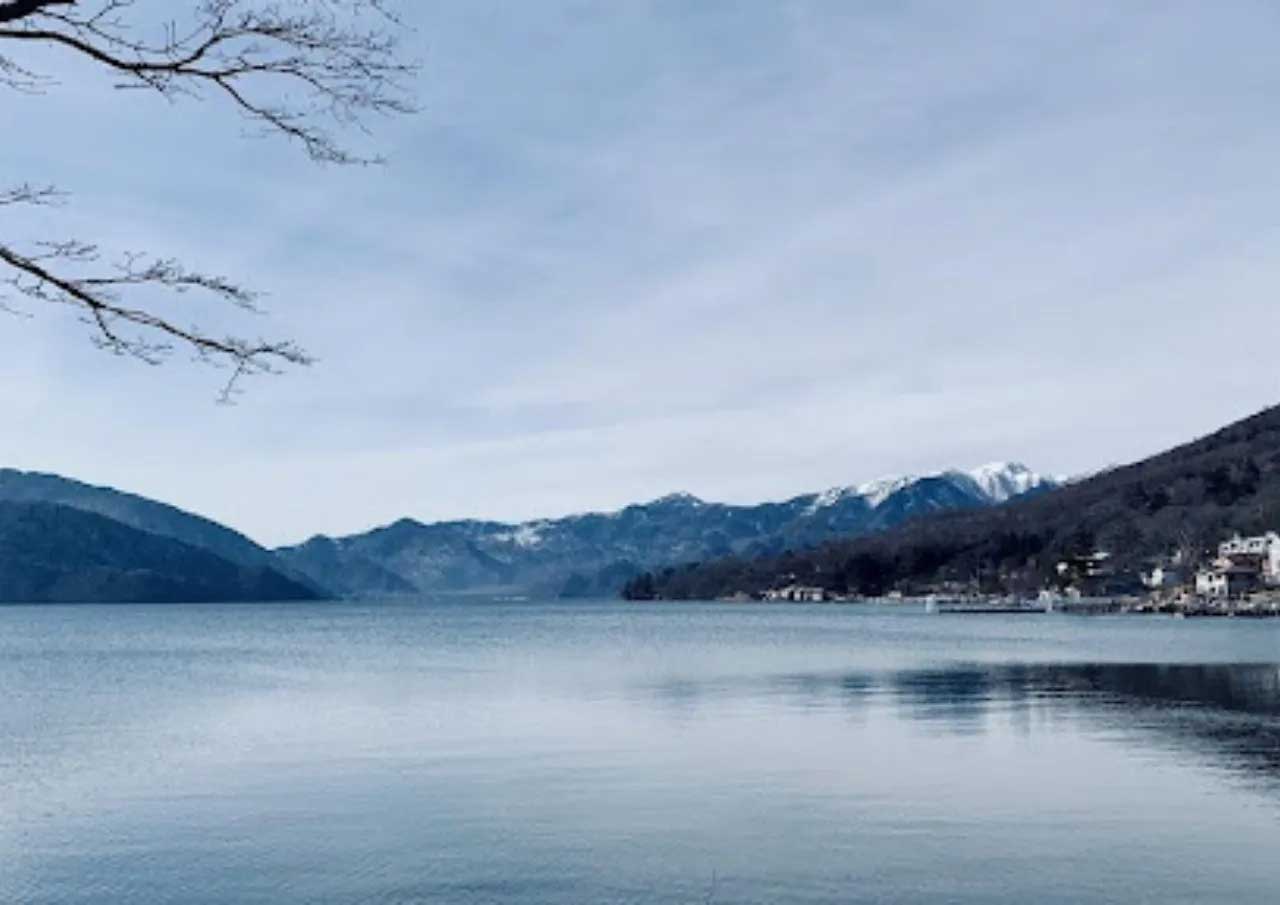 Visitors won't want to miss a stroll around Lake Chuzenji, which is beautiful all year round, but dazzling in the fall – amber and gold leaves first appear on the slopes above, then the colors creep gradually down to the lakeside. Nikko is also an onsen, or hot spring, town! Many of these are above the town and lake, and offer the opportunity to laze blissfully in warm water while taking in the view.
Nikko is worth every minute you spend there, but is also a smooth, but two and a half hour train ride from Tokyo – so aim for an early start!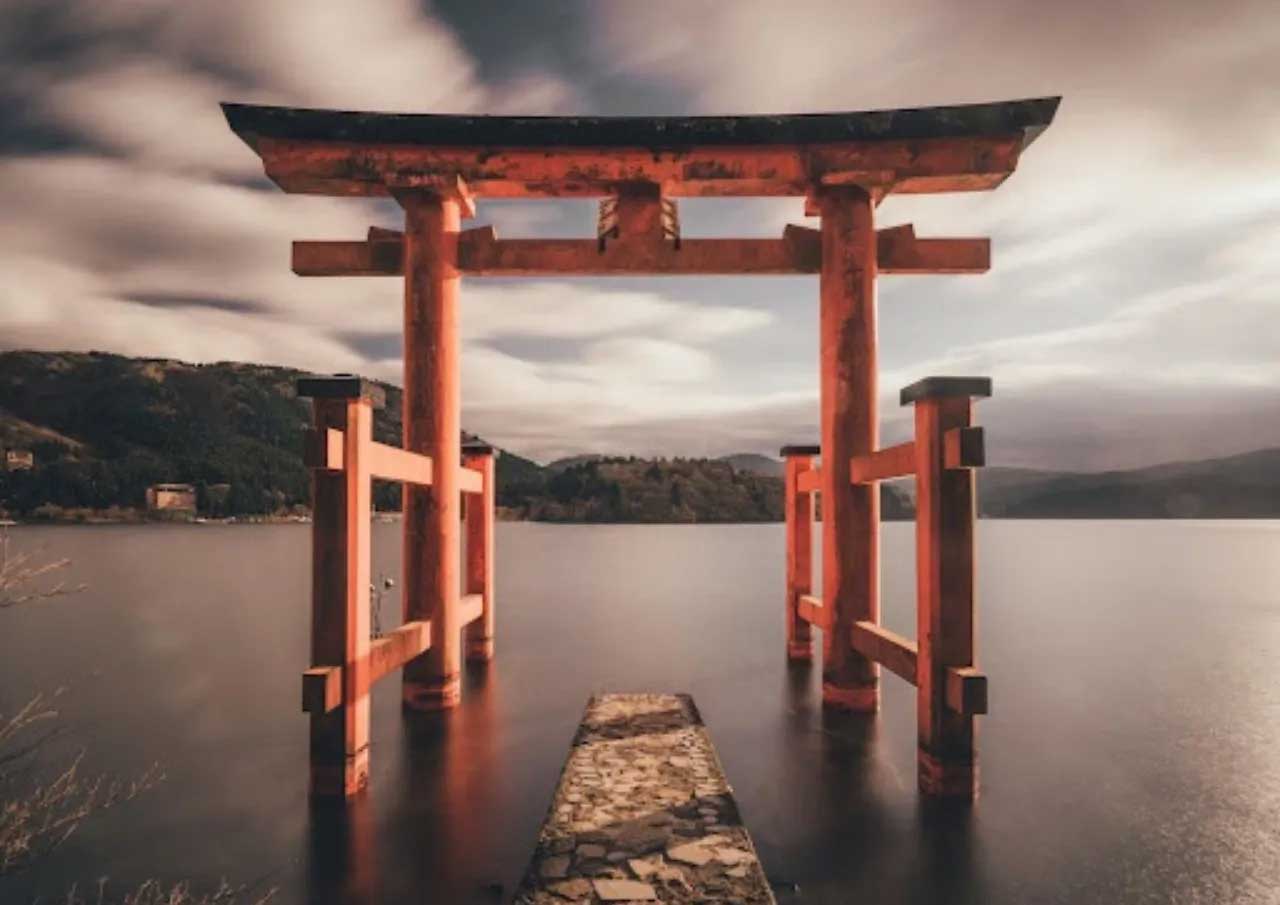 Hakone
Hakone is a quaint little town at the foot of a mountain – and with fantastic views of another, Mount Fuji. Mother Nature has generously placed onsen around lake Ashi, and on the slopes above. Hakone has a famous Shinto shrine too, Hakone Gongen, which although less stately than Nikko, has a unique torii, or gate, that stands proudly away from the shore in the waters of the lake.
Hakone is home to what may be Japan's most eclectic mix of museums! It has an open-air museum, with vast lawns dotted with abstract sculptures including works by Henry Moore, Fernand Léger, Picasso and more. You can climb some of the exhibits, making the park a great place for kids! Other surprising museums include a doll's house museum, the Venetian glass museum, and a museum dedicated to Saint Exupéry's Little Prince!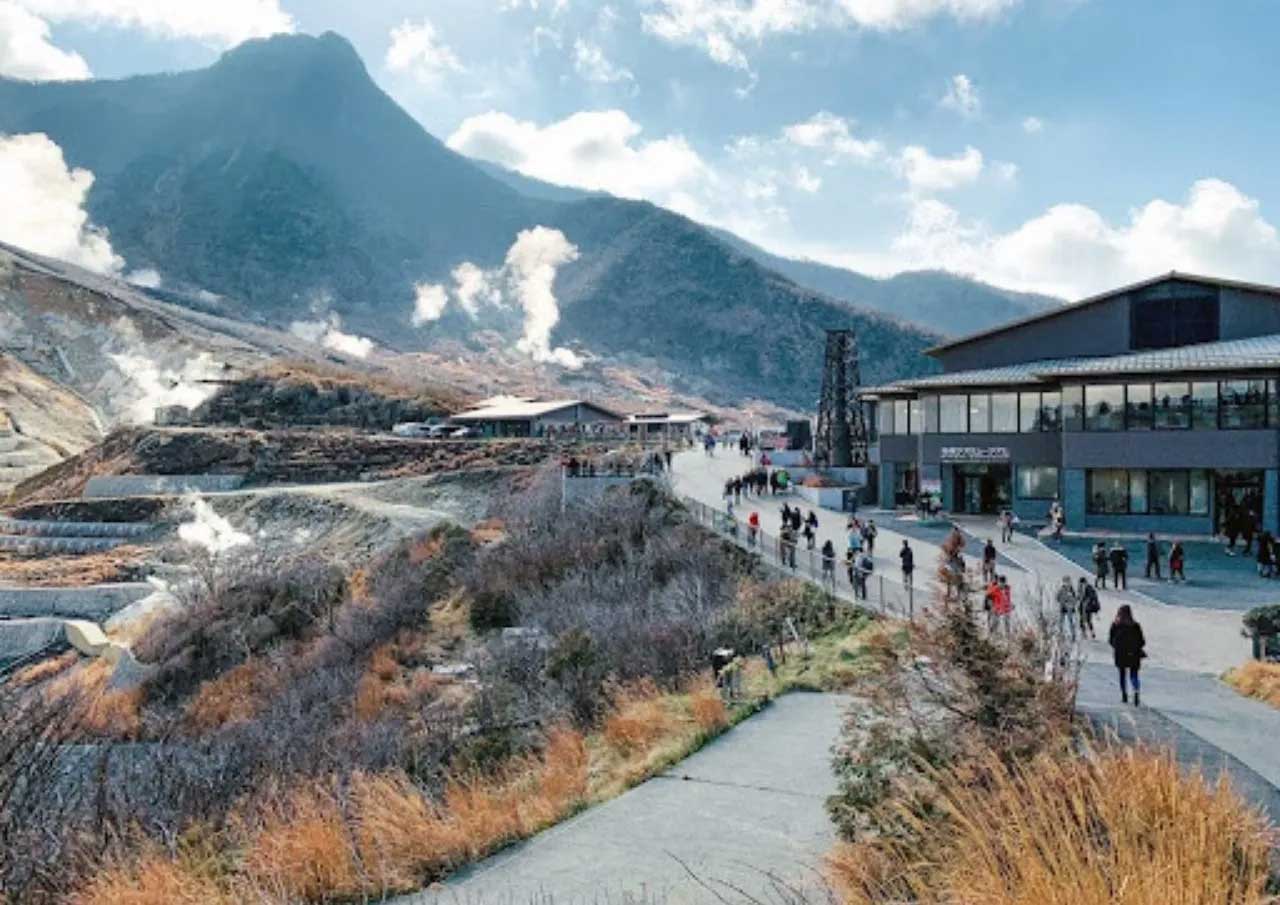 Hakone boasts a ropeway that takes visitors from the shores of the lake to above 2000 feet, and gives passengers a full 30 minutes to enjoy varied views – of the sulfurous hot springs in the upper Owakudani valley, and on clear days, across the landscape to Mount Fuji. But there's great scenery to enjoy from ground level too, particularly on Hakone's varied and wonderful hiking trails. Two of these are sections of historical routes – paved segments of the old Tokaido, the ancient main road linking Kyoto to Edo, and the old path to Kamakura.
Hakone is hugely popular with domestic tourists too, and is just over an hour and a half from Tokyo.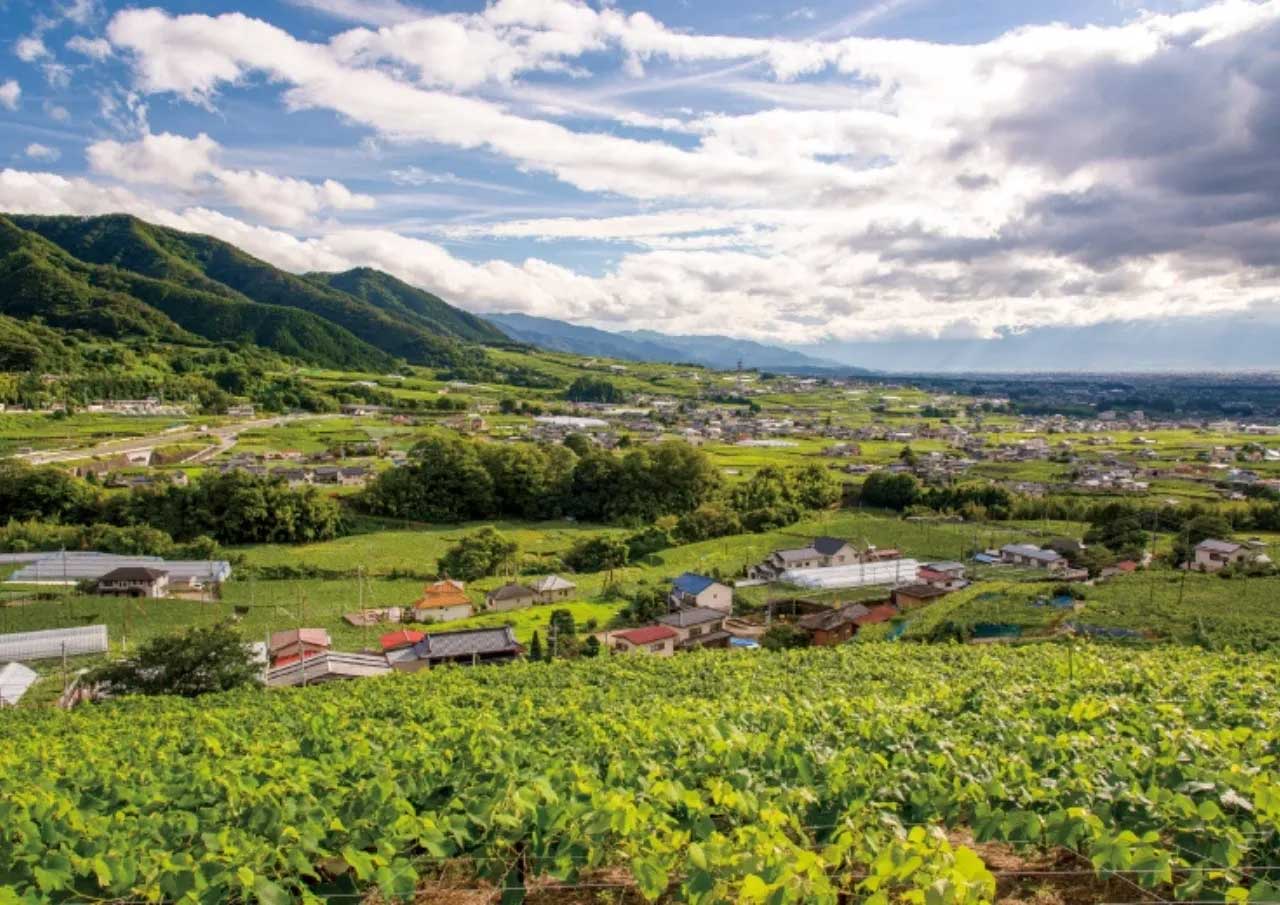 Katsunuma
When you visit Katsunuma, you might think there's something vaguely familiar about the landscape. That would be the grape vines! You might not expect wine in Japan, but the nation has been producing some highly palatable varieties for over a century and a half. For this, we have the Meiji emperor to thank. The Meiji era, from 1868 to 1912, was a great period of opening to the rest of the world, and Japan adopted a number of aspects of European lifestyles and customs.
Katsunuma is a picturesque town in the Kofu basin, around 90 minutes from Tokyo by train. It makes a lovely trip whether you're a wine enthusiast or not – the landscapes of the Yamanashi countryside are green and soothing, and home to a strikingly prestigious natural landmark too – Mount Fuji! The train ride alone will give you a scenic taste of the countryside – before you sample its grapes! Which you can at most of the 70 or so wineries in and around, many of which will give you a tour. If wine tasting specifically is your goal, Budo no Oka, 'Grape Hill', is the place to head – for a modest fee, visitors can taste up to 200 varieties of wine. Visitors get their own little tasting cup, and can go around the samples at their leisure. And if the 'taste all you can' system leaves you a little tipsy, you can always head to the open air onsen on the hill and freshen up!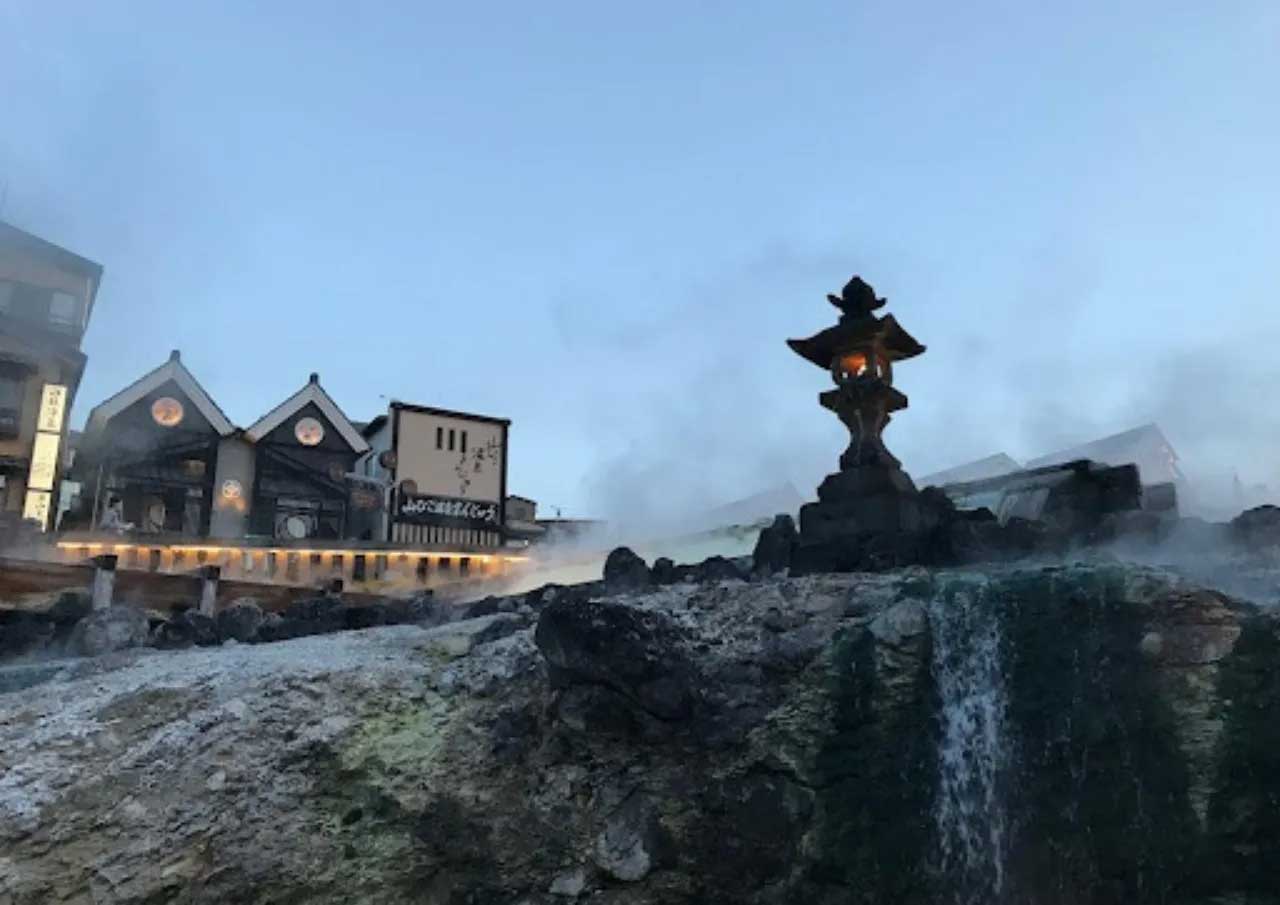 Kusatsu
No trip to Japan would be complete without a visit to a proper onsen town. There are of course hot springs all over the country, but for some towns, the springs are their raison d'être – and Kusatsu is one such bubbly little town, with natural volcanic springs spouting sulfurous, soothing water. Kusatsu is reached not by train, but by highway bus – rest assured, however, that these are really comfortable, and white-gloved drivers with a peaked cap will make sure you have a pleasant ride.
The source of the water is actually at the foot of Mount Kusatsu-Shirane, a 7000 foot active stratovolcano, so when the water gushes out, it is hot! So hot, in fact, that it first has to transit via the town center's yubatake or 'cooling field', so that bathers don't subsequently cook like boiled eggs!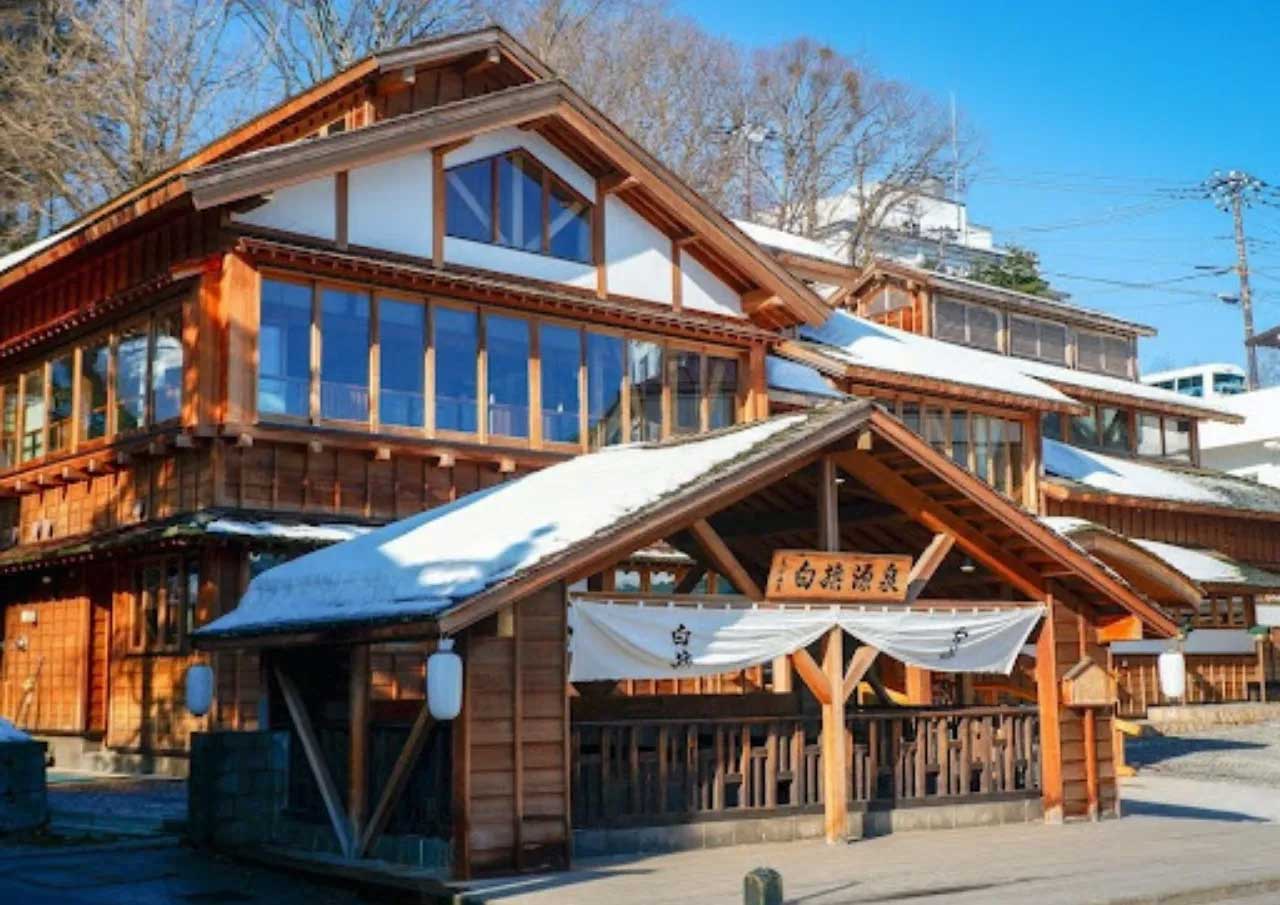 Thankfully, when Kusatsu's spring water reaches the little town's onsens, it is deliciously warm and relaxing. Some onsen are clear, while others are cloudy, depending on which subterranean route the water has followed from the mountain. The onsen are all housed in traditional-style Japanese buildings, where visitors can enjoy this most quintessential of Japanese pleasures at their leisure, in refined settings.
Although sadly the summit area of Mount Kusatsu-Shirane, including the three crater lakes, is now closed for safety reasons, visitors can take the ropeway as far as Ainomine, one of the secondary volcanic cones. Easy trails around the area also leave from central Kusatsu. Onsen novices may be surprised to find that alongside walking, bathing is also a good way to work up an appetite! Thankfully, there are plenty of places that cater to hungry visitors with selection of Japanese cuisine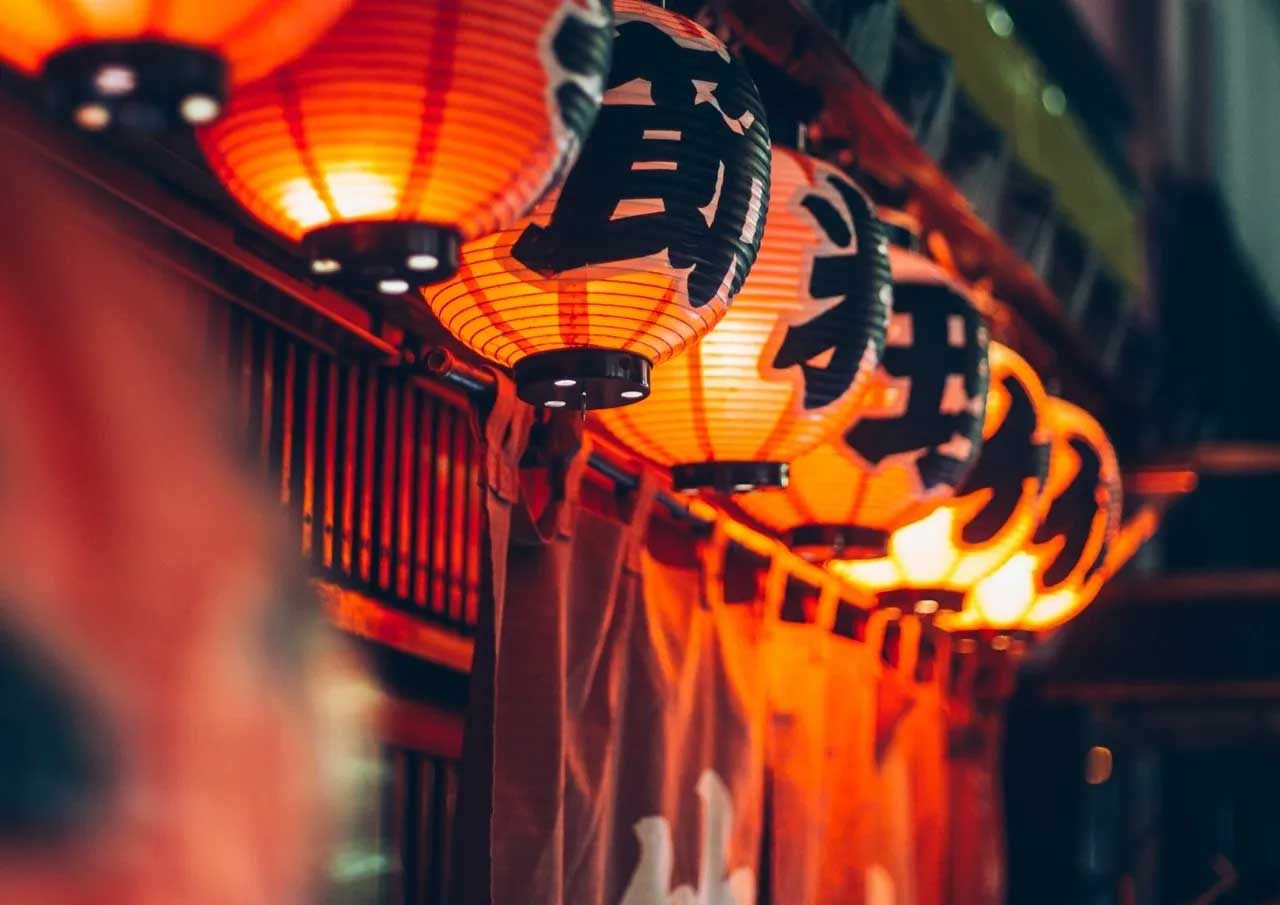 Tokyo is a fascinating and bustling metropolis, but there's no need to go far to find yourself in a totally different Japan. A day trip from the Japanese capital can take you deep into the heart of the country, on an unforgettable adventure. From the beauty of Japan's landscapes, to the refinement of its culture and customs, a journey into rural and provincial Japan is always an eye-opener.
As Japan prepares to reopen fully to foreign visitors, these are exciting times to rediscover its treasures. So why not plan ahead? But with so much to see, do and experience in the Land of the Rising Sun – including so close to Tokyo – making travel arrangements can be a lot of work. That's where we'd love to help – tell us what kind of Japan experience you've always dreamed of, and we can help make it happen!
—
Curious to book your next adventure to Japan? Your travel advisor is here to help! Contact us today to begin planning!