Are you hoping to island-hop and sip fresh coconut juice in some tropical paradise this spring break? We get it! With spring break cruises not running again this season, you might be wondering where to go this spring break. Luckily, there are some incredible tropical getaways at your doorstep – like Antigua! Bring your family or friends and discover the best things to do in Antigua and see why you should visit this Caribbean island this year.
Catch a Gorgeous Sunset BBQ Party on top of an ancient lookout.
The Shirley Heights Lookout is easily one of the best things to do in Antigua. You'll be almost 500 feet above the English Harbour while surrounded by 18th-century ruins. The view will look out over the land and inlets dotted in sailboats and is especially spectacular at sunset. Every Sunday afternoon starting at 4pm, without fail you will hear the steel band start to play and experience the distinctive smell of the BBQ that's been roasting all day. The party goes until 10pm and is one of those don't miss moments on the island for locals and tourists alike! (The party has been going on consistently for 31 years!)
There is a beach for every day of the year.
Really! There are 365 beaches in Antigua, so you'll surely get your fill of gorgeous tropical beaches. Travel to Antigua and soak up the sun on long sandy beaches and dip your toes in the gleaming turquoise waters of the Caribbean.
With 365 of them, it can be hard to choose the best beaches to visit in Antigua. We recommend spending time on Half Moon Bay, the series of crescent beaches at Hawksbill, and Carlisle Bay, among others.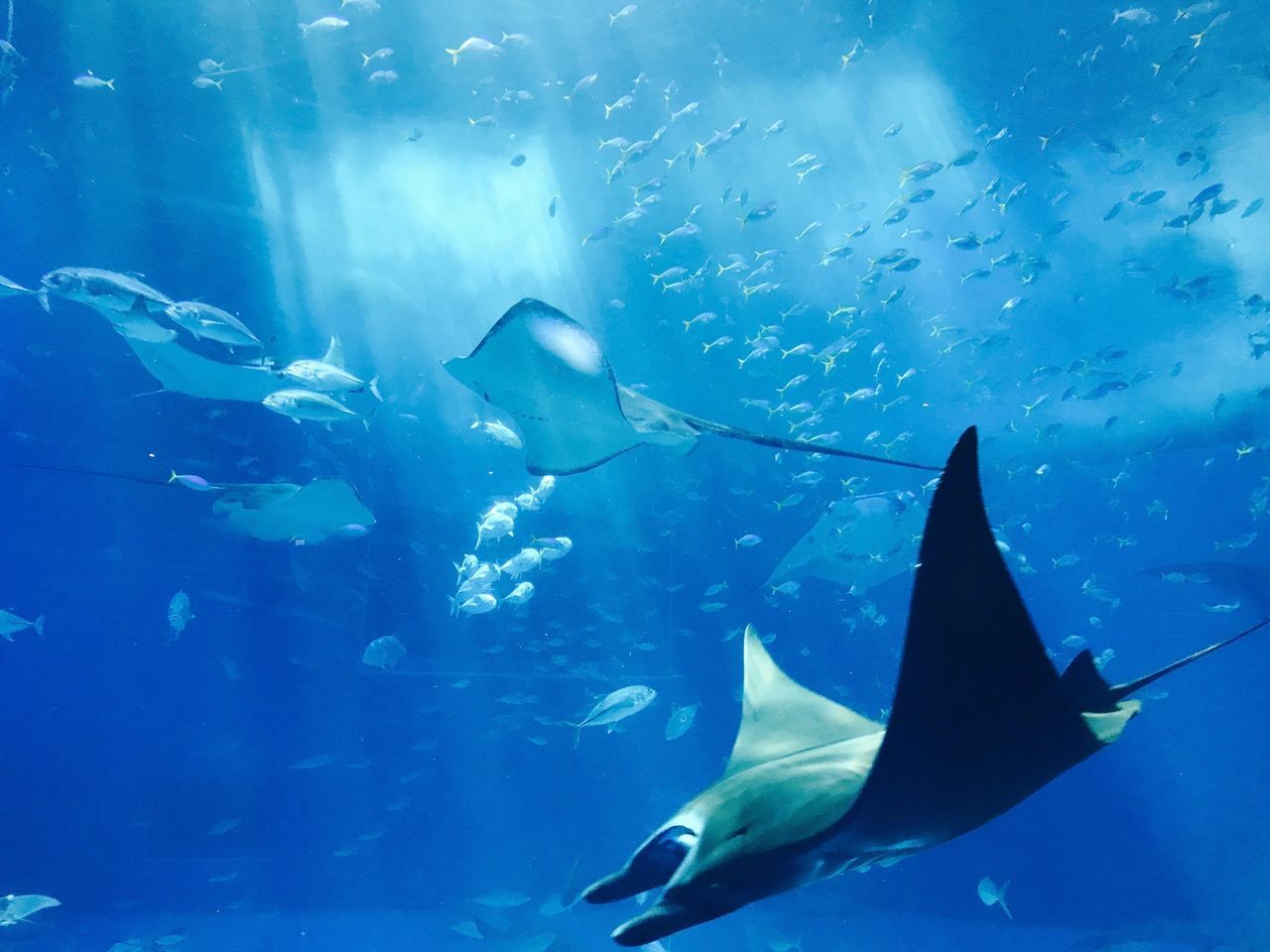 Stingray City is Waiting for You!
The Southern Rays found here are friendly, gentle and used to being fed by humans. The area is not only great to interact with the rays, but also to snorkel along the brightly colored reefs! After a short boat ride, you'll end up in a shallow pool with a smooth sand bottom. It's easy to stand here and the rays will swim all around you! They do sting, but only when stepped on so upon arrival you'll learn the "stingray shuffle," which will keep everyone safe and smiling.
The weather is great all year long.
With its perfect location in the Caribbean, Antigua boasts beautiful weather all year long. Best time to visit Antigua? You guessed it, spring! The weather will be in the mid-80s and low 70s, making it an ideal temperature for spending time in the sea and exploring the island along the way.
Antigua is home to incredible seafood.
If seafood is your thing, you will love Antigua! Discover regional classics like lobster and conch, but fillet of Mahi Mahi is a must-try too. In Antigua, you'll find plenty of excellent seafood restaurants along the water and in the center of the island. If you're craving seafood, you'll never be without it in Antigua.
Check out Papa Zouk in St. John's and Miracles of the Caribbean in Jolly Harbour for a couple of the best seafood restaurants in Antigua.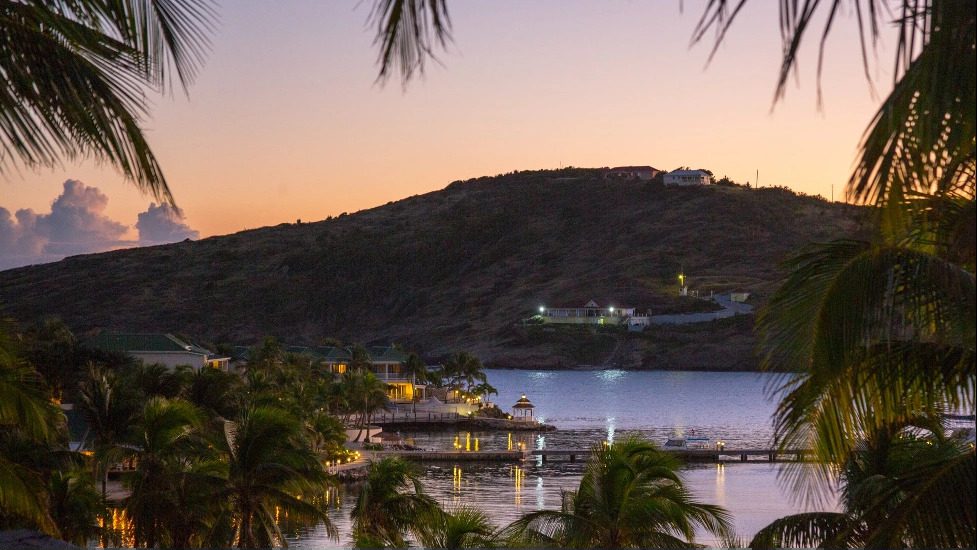 You can hike for incredible views of the island.
Named after the 44th president of the United States, a hike up Mount Obama is one of the best things to do in Antigua. It stands at 1,300 feet and is the most elevated mountain within the southern Antigua Shekerley Mountain Range.
Plus, it offers inspiring views of the gleaming sea and the tropical vegetation surrounding the mountaintop. Add this to your list of things to do in Antigua.
St. John's is full of colorful colonial architecture.
Add a dose of color to your spring break in Antigua! St. John's is the island's capital and it is a great spot to spend time thanks to its vibrant colonial architecture dating back to the 17th and 19th centuries. It's one of the oldest cities in the Caribbean, and you'll quickly see why voyagers loved this small island.
We recommend adding the historic St. John's Cathedral and Museum of Antigua and Barbuda to your Antigua bucket list.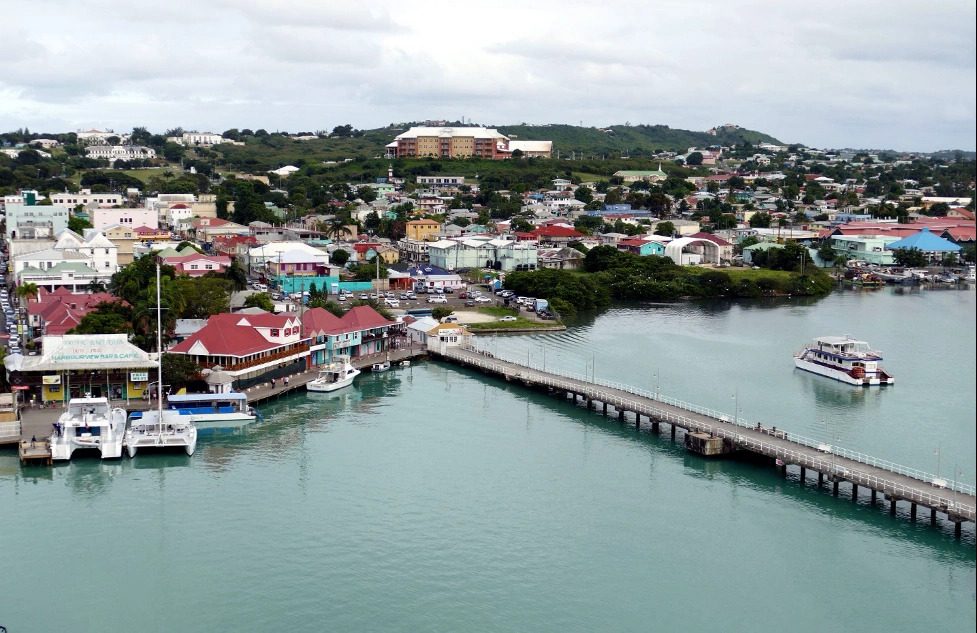 St. John's also has a vibrant art scene.
Just like the city's colorful architecture, its art scene is quite vibrant as well. With art galleries dotted around the port and city, along with graffiti, reggae vibes, and an energetic atmosphere, St. John's is the perfect spot for artistic beach lovers longing for a getaway to a Caribbean paradise.
You can fly direct from the US.
Several airports across the United States fly directly to Antigua. You can catch a direct flight from New York and arrive at the island in just 4 hours. If you're in Miami, cut the journey down to an easy 3 hours. Antigua is a fast and convenient tropical getaway from the US.
You can sail around Antigua in just one day.
Antigua has a circumference of about 55 miles, meaning you could actually sail around the whole island in just a day. It's an ideal adventure if you're on a short trip and really want to cover a lot of ground (or in this case, water).
Book a boat tour around Antigua and leisurely soak up the Caribbean sun, take a dip in its turquoise-colored waters, and swoon over the quaint port towns and greenery around the island.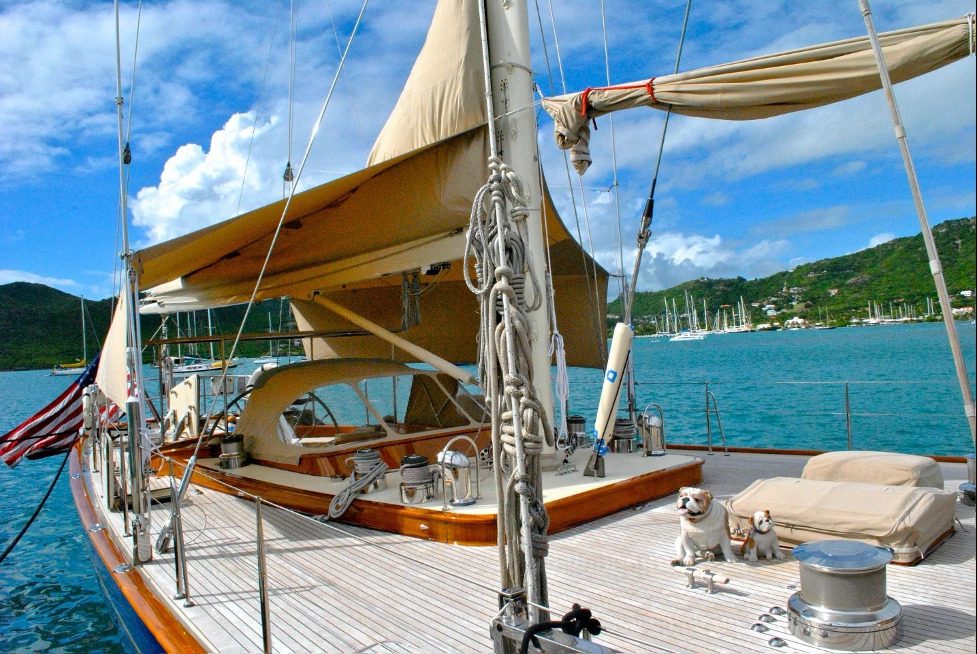 Its small size makes it perfect for shorter trips.
With its small size, Antigua is one of those special island destinations that really lets you get to know it better in just a short span of time. You'll leave feeling like you've really gotten to know the place – though you'll quickly be longing to return to walk those familiar paths and uncover more of this lush island. Antigua can easily feel like a home away from home.
You can hop over to Barbuda for a day trip.
Two islands make up this Caribbean nation: Antigua and Barbuda. The most popular island is Antigua, but its sister island is charming as well. You can hop a ride on the Antigua Barbuda ferry service and arrive in Barbuda in 90 minutes. If you have extra time in Antigua, it's a wonderful day trip to get to know the other half of this nation.
While in Barbuda, check out the captivating Pink Sand Beach, the crescent-shaped Princess Diana Beach, and Martebello Castle.
With its lush tropical atmosphere, world-class beaches, and ample things to do, Antigua is the ideal alternative to a spring break cruise.
Ready to start planning your spring break travels to Antigua? Contact us today and we'll be happy to help get you there.