Australia is renowned for its stunning coastline and pristine beaches. From the turquoise waters of the Great Barrier Reef to the wild shores of Tasmania, the Land Down Under offers an array of coastal wonders that captivate the imagination. Whether you seek pristine white sands, world-class surf breaks, or secluded coves framed by rugged cliffs, Australia's beaches and seascapes are unparalleled in their beauty and diversity.
Here are the best beaches in Australia, and why you should visit each one!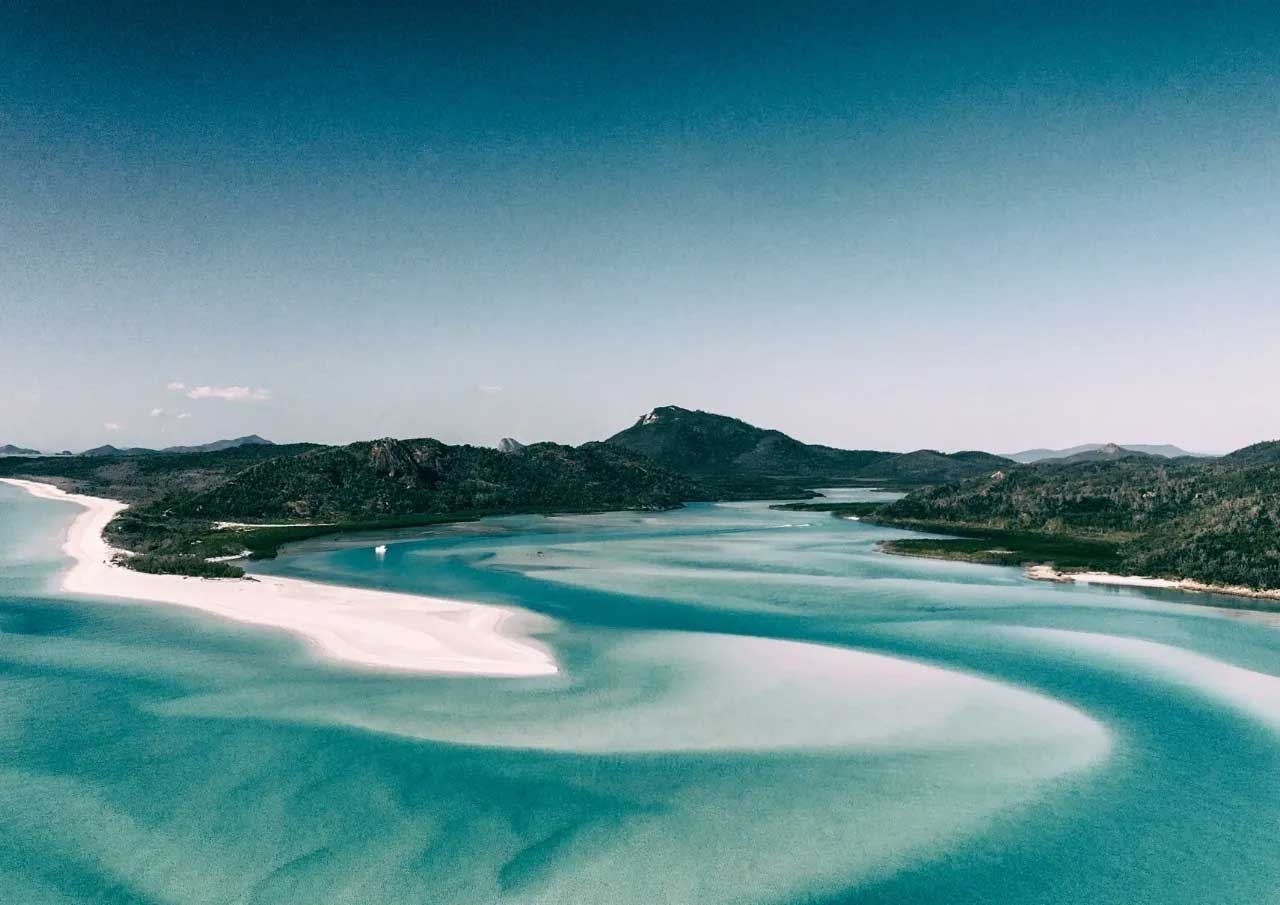 Whitehaven Beach, Queensland
Widely accepted as the most beautiful beach in Australia, Whitehaven Beach is a stunning stretch of coast found in the Whitsunday Islands. Whitehaven Beach is known for its powdery white sand, made of silica, flowing into crystal blue waters. The pristine beach is tucked away in the protected lands of Whitsunday Islands National Park, making it one of the most untouched beaches in the country.
Visitors to Whitehaven Beach can relax in the white sand, explore the fascinating Whitsunday Islands, and take in the breathtaking views from Tongue Point. Whitehaven Beach is easily accessible from the more commercial Airlie Beach or on a day trip from nearby Hamilton Island.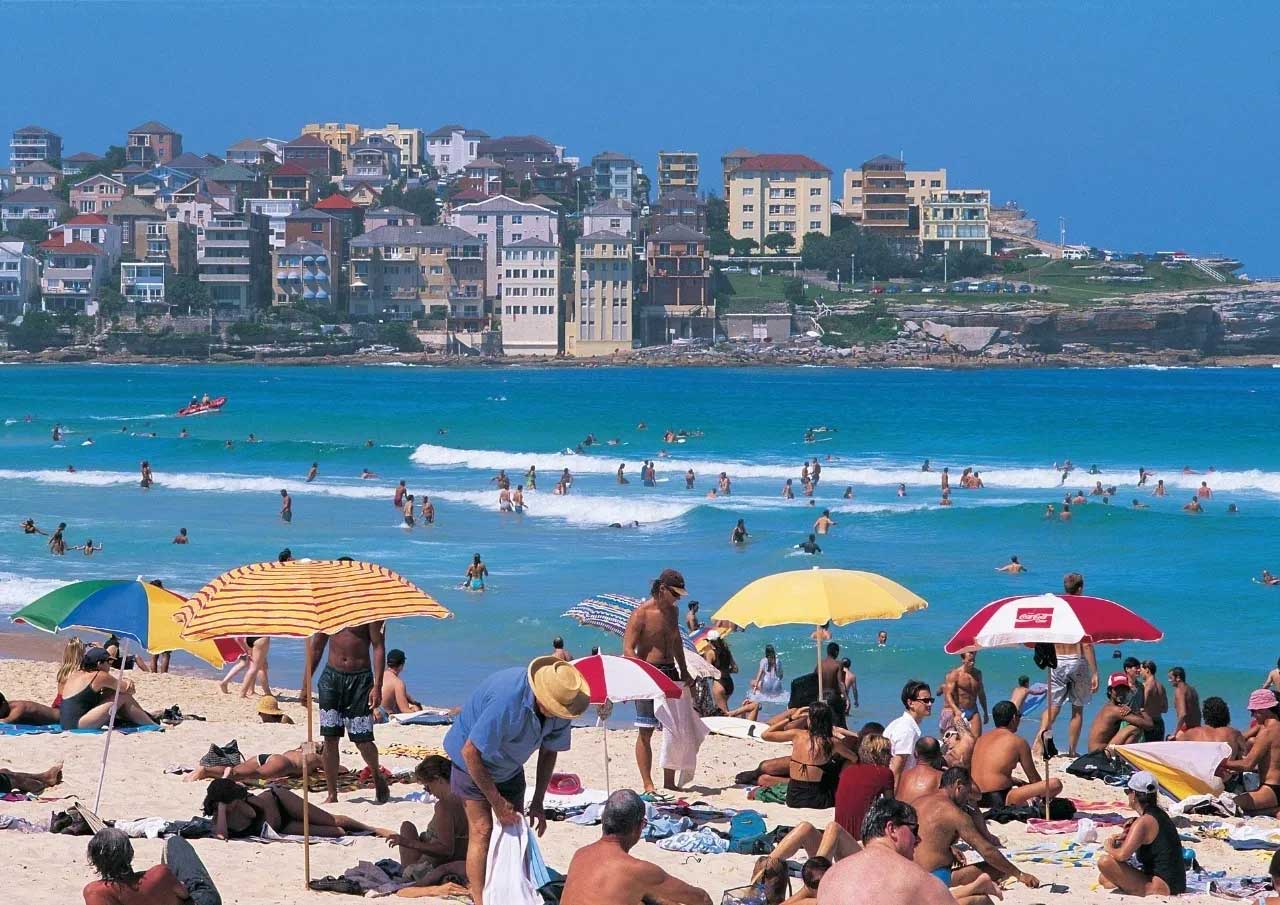 Bondi Beach, Sydney
Bondi Beach, located just outside the city of Sydney, is the most iconic beach in Australia and a can't miss destination for your trip Down Under. Known for its cosmopolitan atmosphere and one-kilometer stretch of golden sand. It is a popular spot for swimming, surfing, and people-watching.
Take advantage of the urban setting of Bondi and explore all the amenities like boutique shops, gourmet restaurants, and even a skate park and oceanfront pool. If you're looking for something a little more natural, explore the Bondi to Coogee walk, connecting these two beaches in the immediate surroundings of Sydney.
Wineglass Bay, Tasmania
Set in picturesque Tasmania, Wineglass Bay is another beach sheltered with a national park. Wineglass Bay graces Freycinet National Park with its pristine shoreline, white sand, and sapphire waters.
Surrounded by some of the best hiking in Australia, Wineglass Bay is perfect for the adventurer, and there is something here for every level of hiker. Trek out to this beach on the four day Freycinet Experience Walk, or simply enjoy the stroll from the Wineglass Bay lookout to the southern end of the beach. On your way take in views of the coastline up to the iconic Hazards mountain range, known for their pink hue, which comes from their ridgeline consisting of pink granite.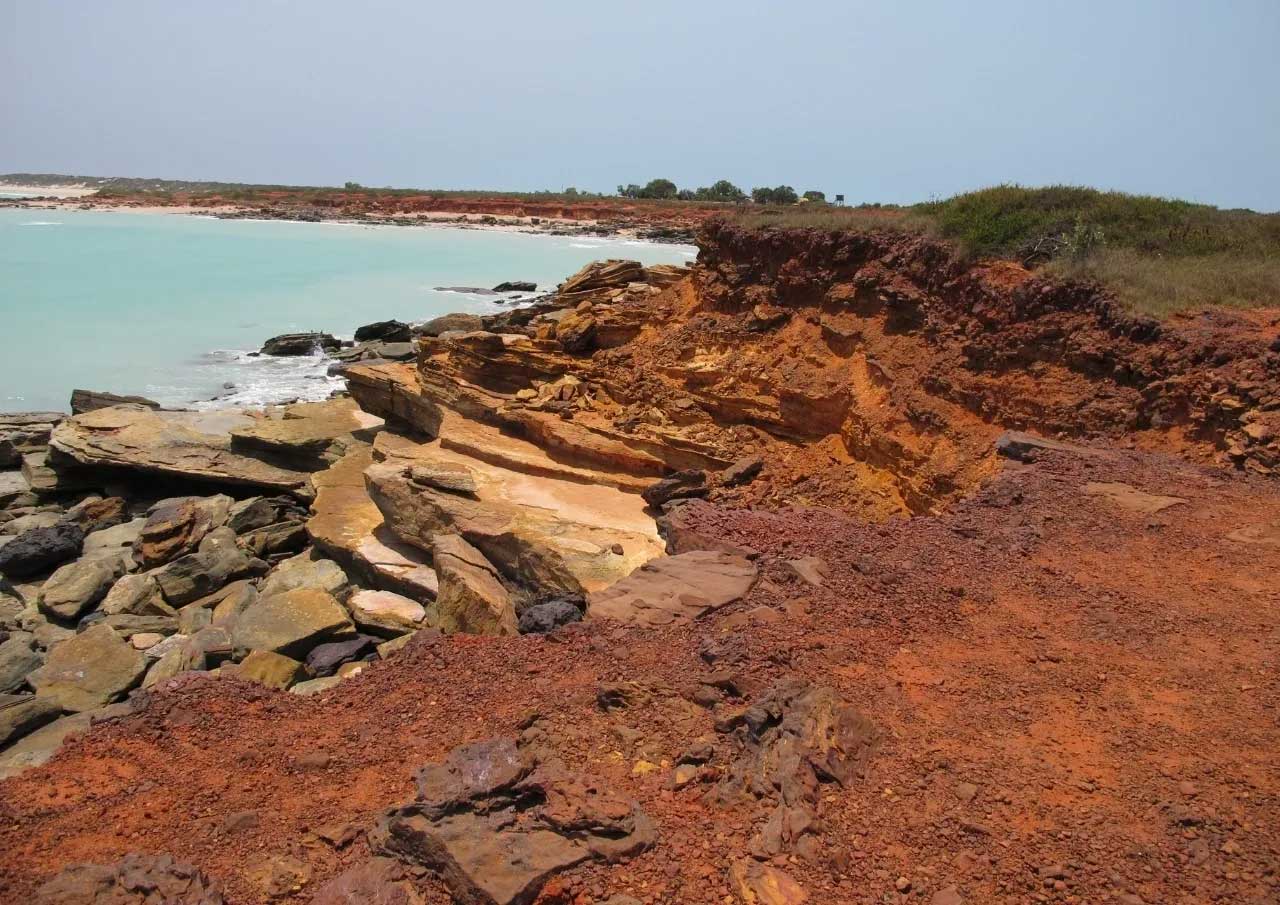 Cable Beach, Western Australia
Cable Beach in Broome is famous for its 22-kilometer stretch of white sand, turquoise sea, and stunning sunsets. The iconic Cable Beach sunsets are best experienced on a camel walk, which the beach is known for. You can ride a camel, drive a 4WD vehicle, stroll along the beach or set up a sunset dinner and watch the waves go by.
Cable Beach, named for the communications cable that was placed there, extending out into the Pacific Ocean in the late 19th century, is the perfect combination of amenities and untouched beauty. Stay at a luxury resort or make it a day trip from Broome, you will love everything Cable Beach has to offer.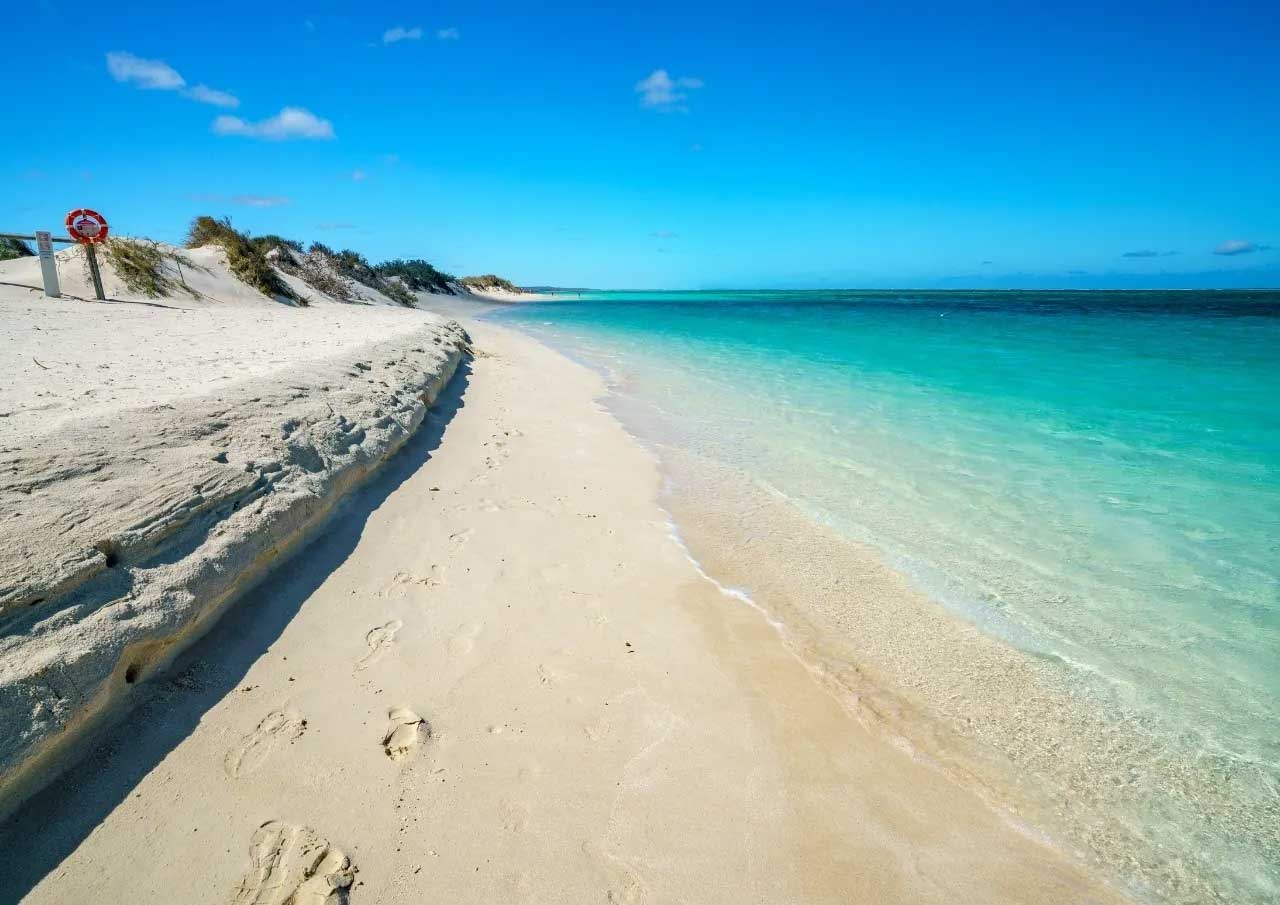 Turquoise Bay, Western Australia
Aptly named, Turquoise Bay, is a breathtaking beach known for its turquoise waters, white sand, and vibrant coral reefs. Located in Cape Range National Park, the bay is home to Ningaloo Reef, a World Heritage Site and one of the largest reefs in Australia.
Ningaloo Reef is known for marine life large and small, and visitors can explore whale watching, snorkeling, diving and bird watching for marine birds. The real draw to Ningaloo, however, is the chance to swim with whale sharks. Ningaloo Reef has some of the world's highest whale shark activity, and tours will take you out to where the elusive giant fish swim, teach you about these gentle giants, and give you the opportunity to swim along with whale sharks.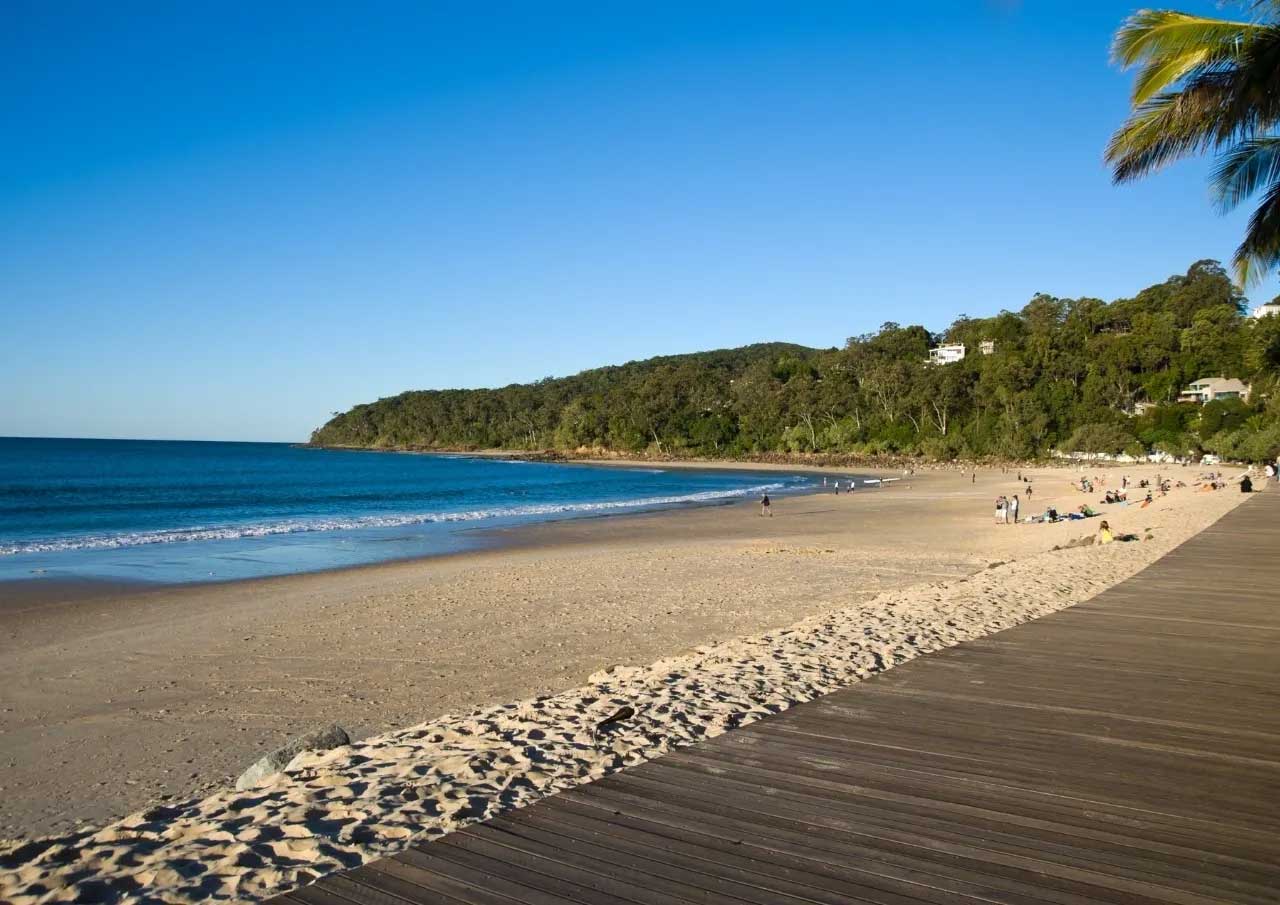 Noosa Main Beach, Queensland
A local favorite, Noosa Main Beach is known for its shady coastline, beautiful blue-green water, and classic Australian gold sand. Hang out at this low-key beach swimming, surfing, sunbathing and getting to know the locals.
About two hours north of Brisbane, this beach is surrounded by a quaint town that offers everything a vacationer's heart could desire. Check out the shops, restaurants and galleries along Hastings Street, and explore further into the national park to spot koalas relaxing in the eucalyptus groves.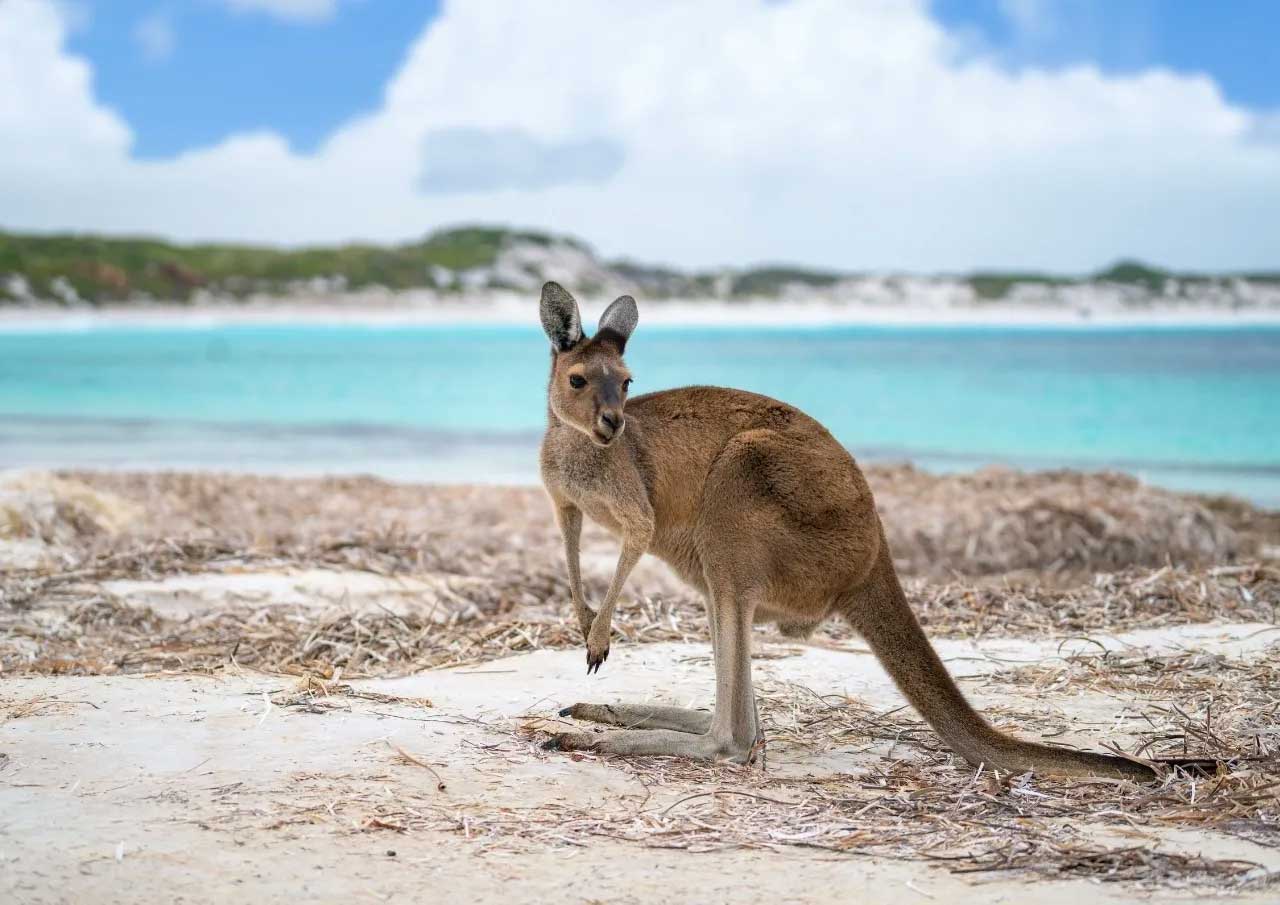 Lucky Bay, Western Australia
Lucky Bay, located in Cape le Grand National Park, is a pristine beach featuring white sand and distinctive crescent shape. Lucky Bay is known for its unique wildlife encounters. Visitors have the opportunity to spot kangaroos lounging on the beach, creating memorable photo opportunities and allowing for up-close interactions with these iconic Australian animals.
Lucky Bay offers a range of activities to enjoy, including snorkeling, surfing, swimming, and fishing. The clear waters provide excellent visibility for exploring the underwater world, while the long stretches of sand provide ample space for sunbathing and beachcombing.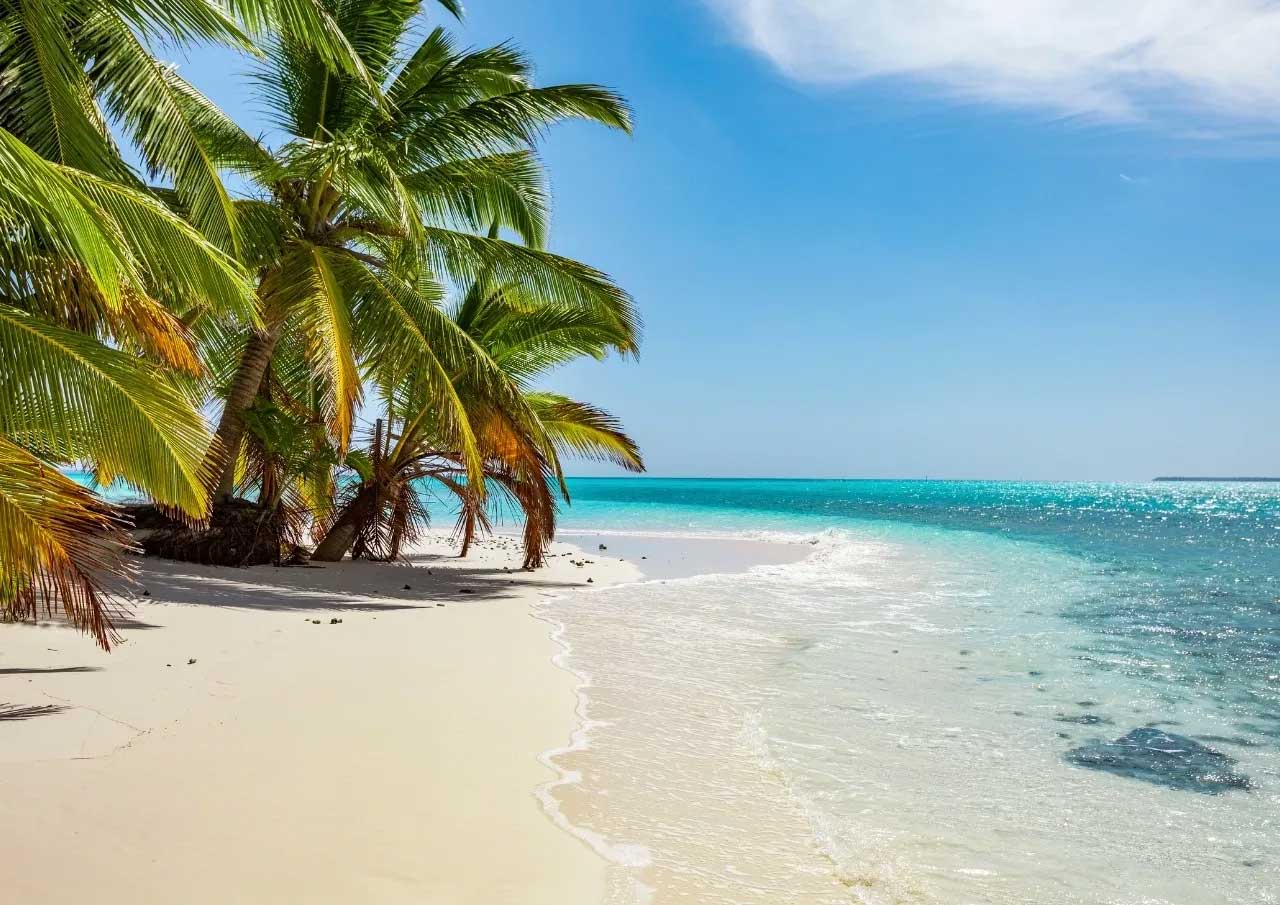 Cossies Beach, Cocos (Keeling) Islands
Cossies Beach on Direction Island in the Cocos (Keeling) Islands is a tropical paradise that is worth visiting for its sheer beauty and seclusion. Like a trip to Fiji without leaving Australia, this remote South Pacific island offers a postcard-perfect setting, with coconut palms, bone-white sand, and luminous aqua water that gently laps the shore.
Cossies Beach is a haven for nature lovers and those seeking tranquility. With limited development, the beach remains unspoiled and retains a sense of untouched beauty. The absence of crowds and noise allows for a peaceful and rejuvenating experience, where you can unwind and connect with nature.
For those who enjoy outdoor activities, Cossies Beach offers walking trails and wood-fired barbecues, providing opportunities for leisurely strolls and picnics amidst breathtaking surroundings. Camping is also permitted on the beach, allowing you to fully immerse yourself in the natural splendor of the Cocos (Keeling) Islands.

If you feel it's time for an island vacation, you can't go wrong with Australia. Why not reach out to us for more information on travel options? We'd love to help! Reach out today