So, you're officially engaged to be married, and those wedding bells are beginning to joyfully chime in your ears. Congratulations! Now it's time to start planning your dream honeymoon destination with your partner! Start asking yourselves what you really want out of your honeymoon and how to make it fit into your budget. Do you want to travel near or far? Luxury or adventure? Well-planned or spontaneous? Your honeymoon is likely to be one of the most significant trips of your life, so you want it to rock your world (without breaking the bank). Here's our guide to the best honeymoon destinations that stretch your budget.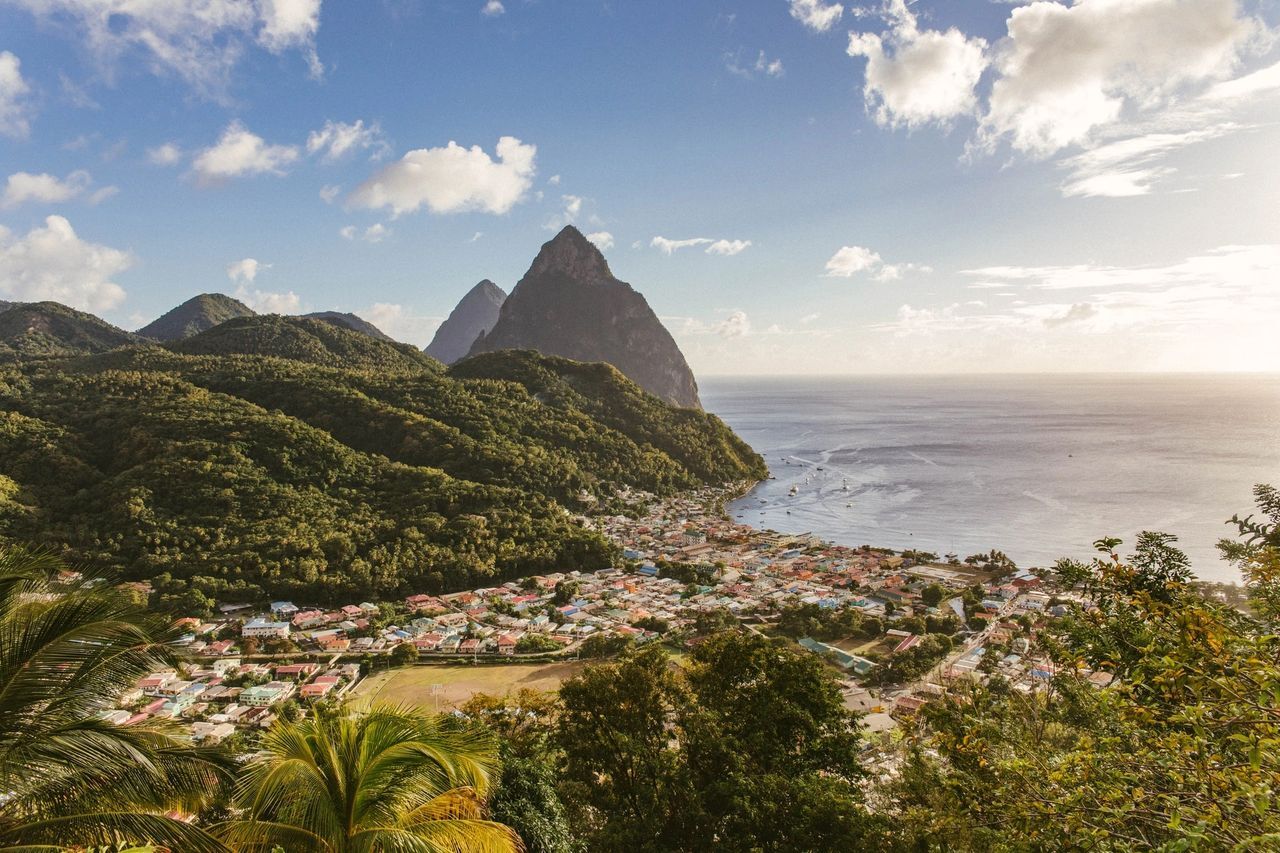 St. Lucia
This splendid island nation in the Caribbean is one of the best budget-friendly honeymoon destinations for its romantic ambiance, stunning views, and kindness on the wallet.
A honeymoon in St. Lucia will greet you with lush rainforests, quaint coves, towering mountains, and delicious cuisine. It's also a vibrant island offering many all-inclusive resorts to fit a range of budgets. Whether you want to soak up time on the beach or wander through the rainforest, a St. Lucia honeymoon will be unforgettable.
Ladera Resort
Ladera Resort offers an unforgettable romantic honeymoon package set to the backdrop of St. Lucia's dramatic landscapes and inviting Caribbean Sea. Your honeymoon will be full of breathtaking sunsets, rose petals and chocolates, and complimentary massages.
Ladera prides itself on its romantic ambiance and it's felt throughout the resort. Plus, its breathtaking surrounding landscapes make it a hard-to-beat honeymoon destination.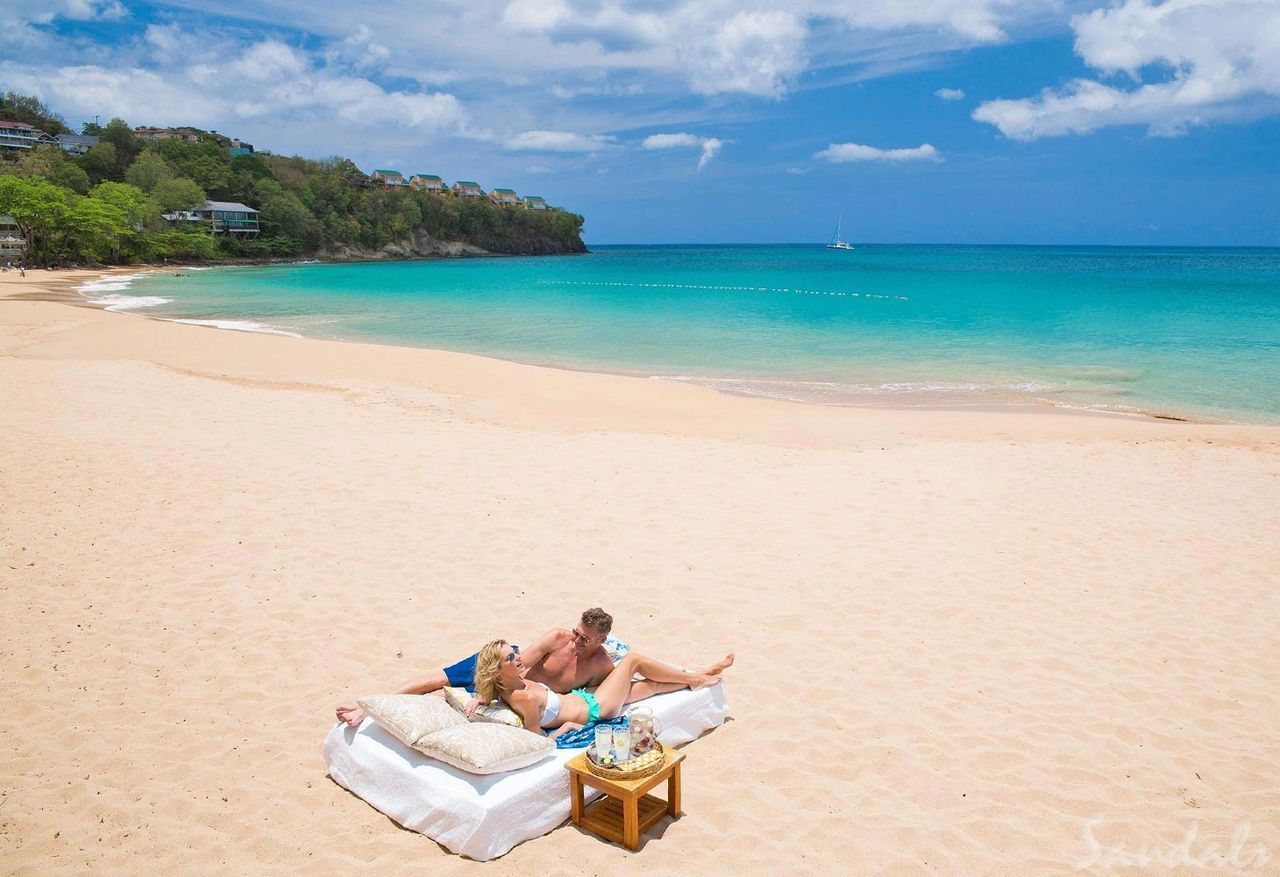 Sandals Regency La Toc
Another wonderful all-inclusive honeymoon resort in St. Lucia, Sandals Regency La Toc is one of the best. With their exotic and private Love Nest Butler Suites, your honeymoon in St. Lucia will boast marvelous views, romantic beachy bathrooms, and a private luxurious pool, along with the convenience of a butler.
For good reason, St. Lucia remains a hotspot for honeymooners looking for sun, sea, privacy, and spectacular landscapes. Anyway, the soft sand and sea at your doorstep will keep you longing for more time in St. Lucia.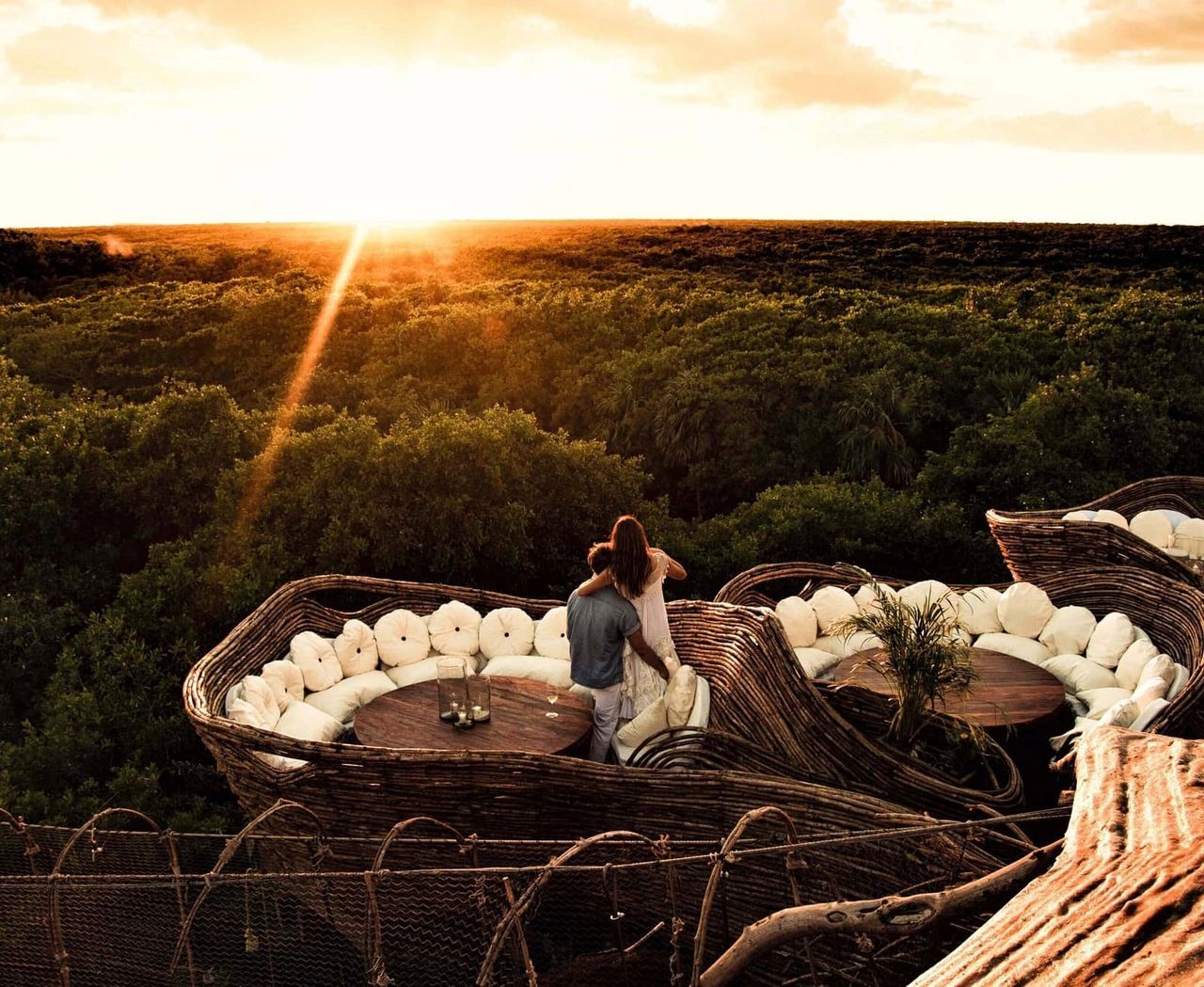 Riviera Maya
The most budget-friendly honeymoon destination is easily Riviera Maya! Beautifully nestled on Mexico's east coast, this destination is ideal for those looking for a mix of relaxation, luxury, and adventure within a reasonable budget.
With secret underwater caves (or better known locally as cenotes) sprawling around the area, Riviera Maya has excursions that make for a perfectly romantic adventure for two. Lazily floating together as the sun shines through and reflects from holes of the cave, the cenotes create a beautiful memory you both won't soon forget. Plus, you have dozens to choose from, each with its own charm and adventures along the way.
Also in Riviera Maya, enjoy the diverse ecotourism and spend time checking out ancient Mayan ruins and sunbathing along palm-tree-lined beaches.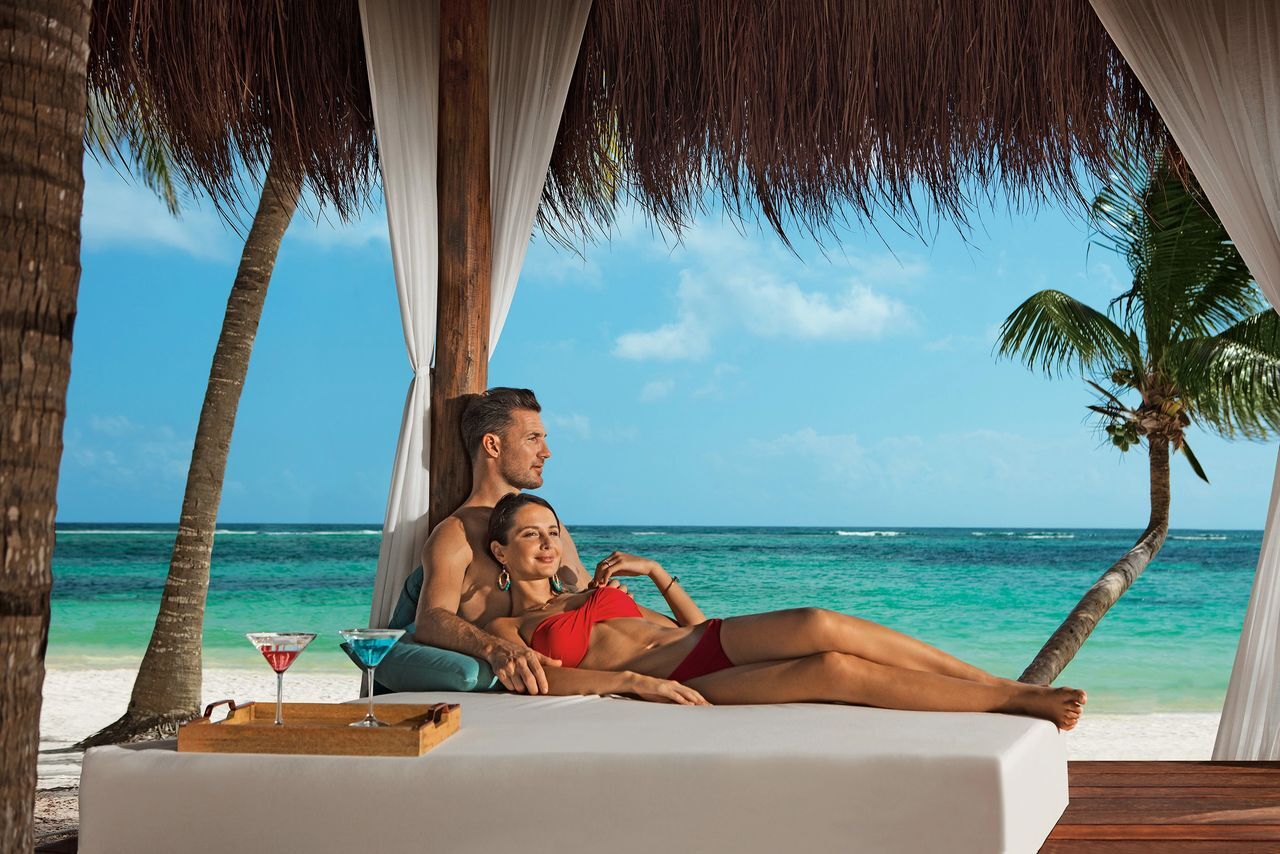 Secrets Akumal
Stay at Secrets Akumal for an all-inclusive honeymoon package in Riviera Maya. With a selection of honeymoon packages, this resort can cater to a variety of budgets, making it one of the most budget-friendly honeymoon destinations in the Riviera Maya. Enjoy beachfront dinners, couples' massages, mimosas in the morning, and an inviting romantic ambiance in Mexico.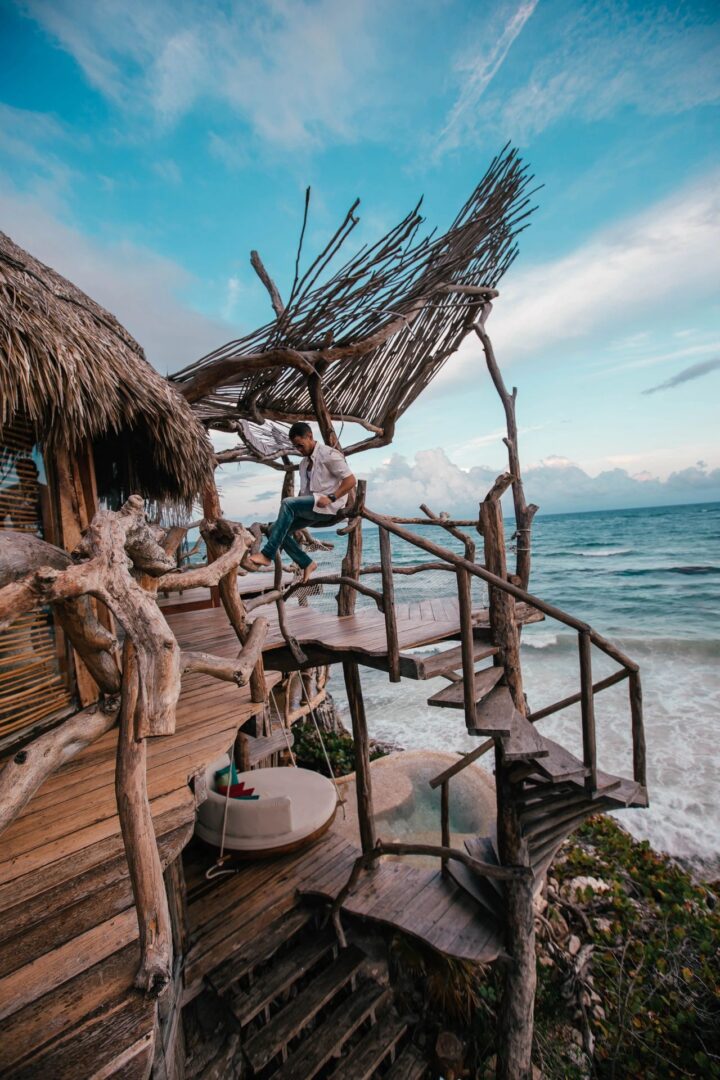 Azulik Tulum
Azulik Tulum is a special paradise in the Maya Riviera. With its unique and natural design, Azulik has been built for rest, relaxation, and wellness. Look out over the sea or jungle in an accommodation experience like never before. You'll feel immersed in a treehouse as you and your partner soak in a mosaic stone bath while looking over the jungle and the sea.
It's a special place in Tulum, and it's perfect for those looking to be more immersed in nature and aren't necessarily looking for an all-inclusive experience.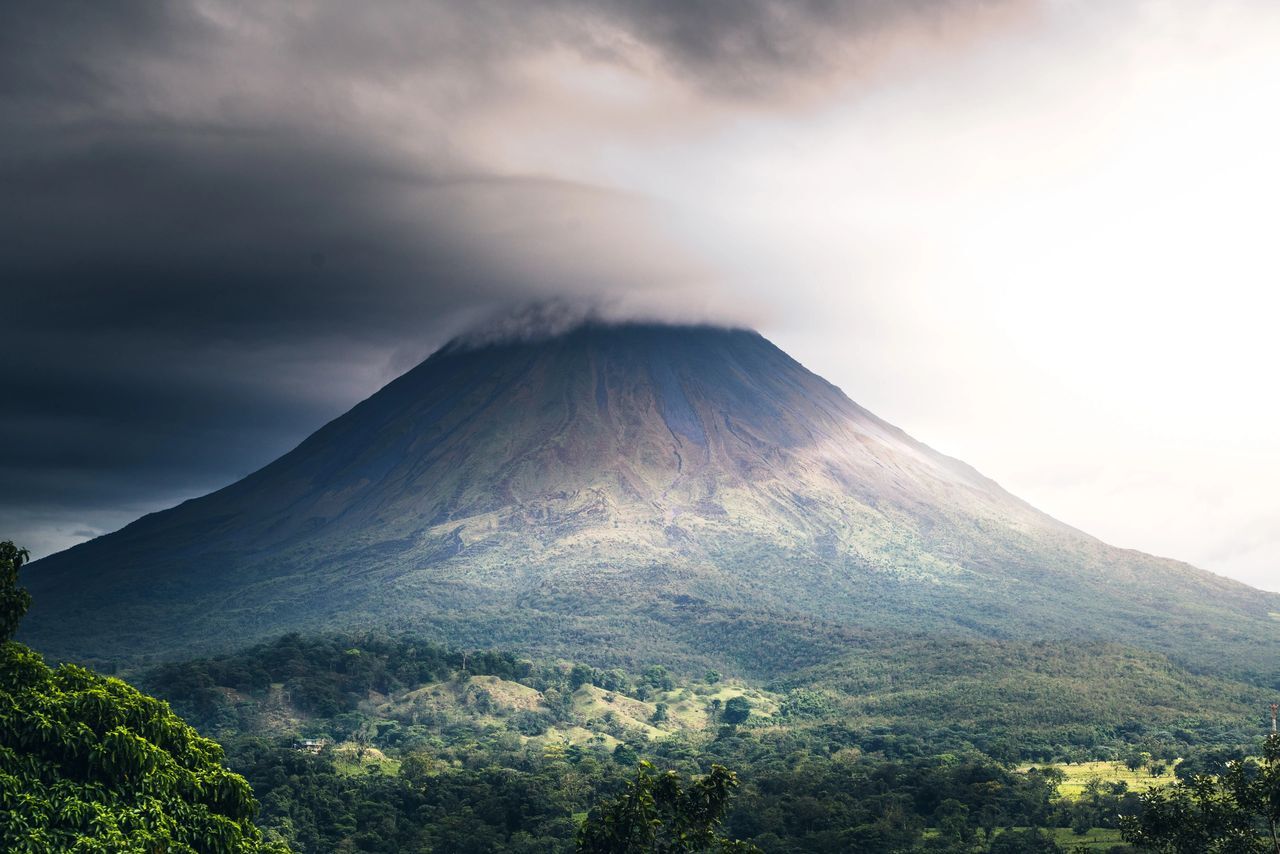 Costa Rica
Costa Rica is an oasis for those longing to escape into nature on their honeymoon. As one of the world's most biodiverse countries, it will certainly make for an unforgettable honeymoon destination, with a favorable price tag. Venture to gorgeous waterfalls, look out over lush jungles and dip your toes into the salty sea as coconut trees sway around you.
Whether you spend your days at the resort or out on adventures around Costa Rica, nature will find its way to you, and that's part of what makes Costa Rica so special.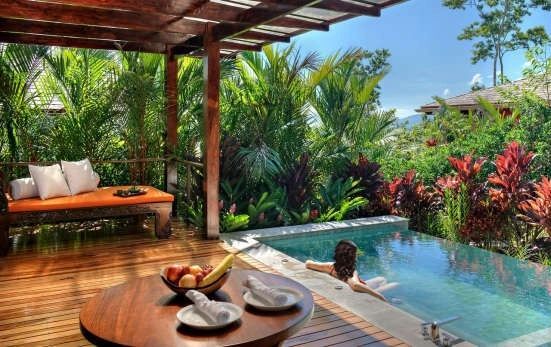 Nayara Resort
Another one of the best budget-friendly honeymoon destinations is in the heart of Costa Rica. Enjoy jungle and volcano views in a romantic set up at Nayara Resort. You'll be right in the Arenal Volcano National Park, one of the most sought after destinations in Costa Rica, with your own private pool, deck, and a romantic room for two. Nayara Resort is commonly named one of the best resorts in the world, and you will quickly see why.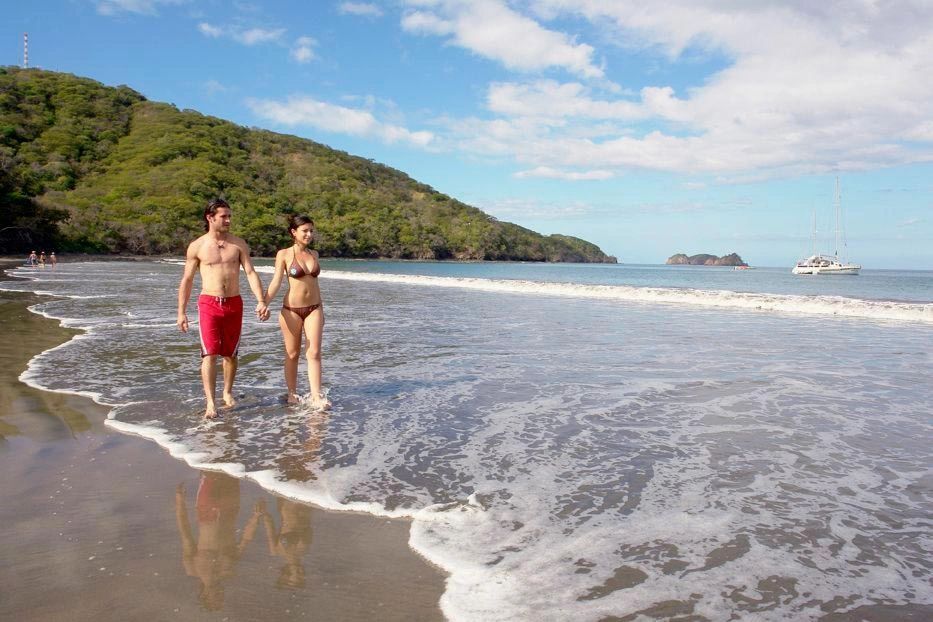 Hotel Bosque del Mar
Spend your budget-friendly honeymoon on Costa Rica's Pacific Coast with a stay at Hotel Bosque del Mar in Playa Hermosa. This excellent hotel features luxury suites with open-air whirlpool tubs, full kitchens, and activities like zip-lining as well as mountain and sea excursions. Adventurous couples will love staying at Hotel Bosque del Mar. Plus, its honeymoon packages help adhere to a variety of budgets.
—
Planning your honeymoon getaway should be exciting and stress-free! However, we know all too well how difficult it can be to choose the perfect place. That's why our expert travel agents are here to help plan your dream honeymoon getaway while sticking to your budget, too. Contact us today to begin planning your dreamy honeymoon.