Perhaps an African Safari has been on your bucket list for as long as you can remember. Maybe you've even dreamt of the African bush, with its vast, open landscapes, and of seeing wild animals up close, ever since you were a kid. Or it could be that you just think it's time for something different, for that once in a lifetime trip you'll never forget, an adventure in the heart of one of the few true remaining wildernesses on earth.
The word safari, which means 'journey' in Swahili, conjures up enchanting images. Of countless wildebeest, as far as they eye can see, migrating across the Serengeti plains and Masai Mara grasslands; of a sea of pink flamingos, by Tanzanian lakes, or big game animals in the shadow of Mount Kilimanjaro; and of hours spent leaning out of a jeep window, cruising along dirt roads or straight through the bush, in search or elephant and rhino.
But if you've ever begun to research African safaris, you've undoubtedly thought, "Wow! Africa is a big continent!" South Africa, Botswana and Zimbabwe are a long way from Kenya. And what are Rwanda and Uganda doing in the mix? "Where do I even go, and what's the best way to get the safari experience of my dreams?" you may have wondered.
It has been said that the best way to experience an African safari is to have a rich relative pay for it! But rest assured, unless you want daily helicopter rides and top luxury lodges, you'll find a safari for every budget. Your destination, and the style of safari you choose depend more on your goals. In this post, we'll break down where to go, and what to do. And since our expertise is organizing any trip you can imagine, we'd love to help make your African safari trip a reality!

East Africa or Southern Africa – That is the Question!
Figuring this out is an important first step in planning your safari trip! One important suggestion is this: take your time! Ideally, try and allocate two weeks to your journey, with an absolute minimum of ten days, and no more than three camps. That gives you three days in each, without skimming over the surface of things. And remember, sometimes, less is genuinely more – we recommend sticking to one country, and exploring it to the full, rather than trying to fit two, or even three, into your plans.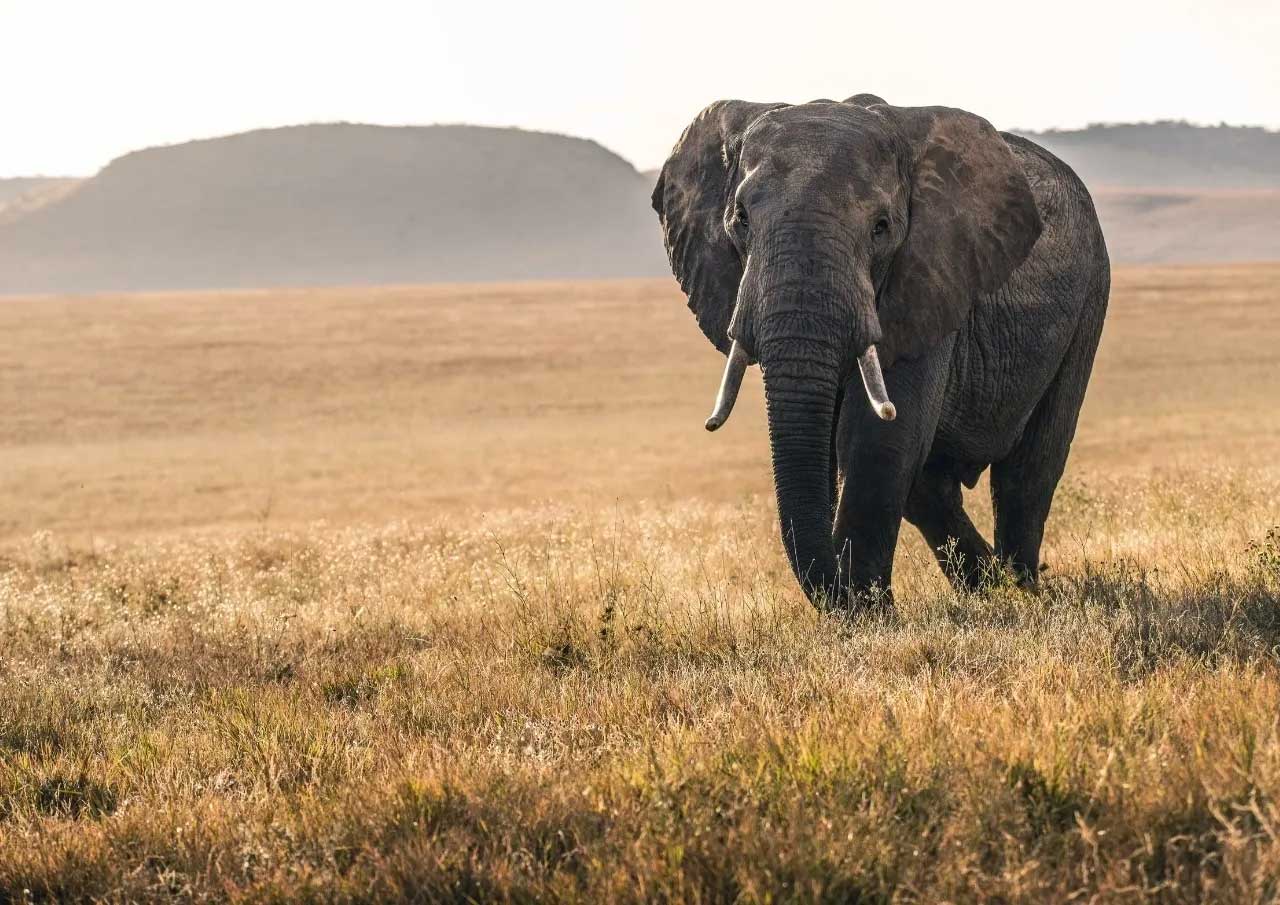 East Africa
This is where the first African wildlife safaris began. Kenya and Tanzania both rightfully claim center-stage when it comes to established, overland safaris, and big game. But their best-kept secret may be their idyllic beaches, surrounded by the warm, calm Indian Ocean. And the Seychelles and Zanzibar are just a short hop away too. Further inland, Uganda and Rwanda are the best places on earth to see gorillas in their natural habitats, and meet our closest simian relatives.
East Africa has the most wildlife in terms of sheer numbers. The annual migration of wildebeest, across the Serengeti and Masai Mara reserves, is the largest animal migration anywhere on earth. Witnessing it is an experience not remotely replicable anywhere else. And the sheer concentration of wild animals ensures great game viewing all year round too.
East Africa, particularly Kenya, is a good choice for families, and for immersing yourself in local culture and interacting with tribespeople. It's the perfect choice if you want to experience an 'original' safari, in classic style, and experience the kind of African travel you'd find in a National Geographic story. And if you want to climb an African mountain, Tanzania's Kilimanjaro is the continent's highest, and your obvious choice! Should you get tired of heat and dust, you can easily add in a few days by the sea, or on a tropical island, after your incursions deep into the African heartlands.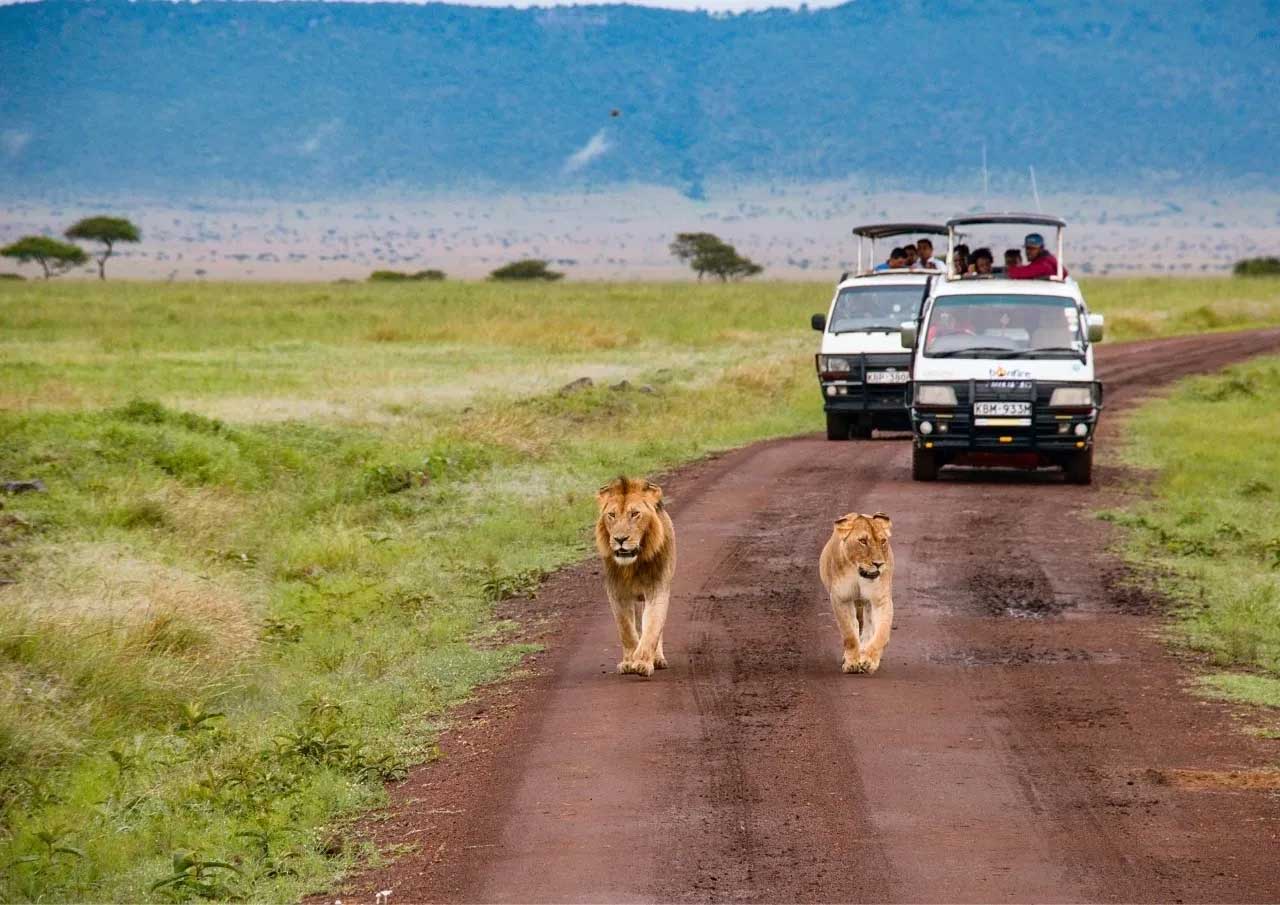 Kenya
Kenyan safaris go straight to the essence of safaris – wildlife, and being on the move. You'll travel comfortably, if not in style – expect a more simple, rustic experience. Lodges and camps will have all you need to eat well and rest up each night, and are used to families and children. There's also ample opportunity to meet and engage with the local tribes – Samburu and Masai. The vast, and open-landscaped Masai Mara National Reserve is a sanctuary for zebra, giraffe, elephant buffalo, and hyena. It's also famous for its big cats, lion, cheetah and leopard.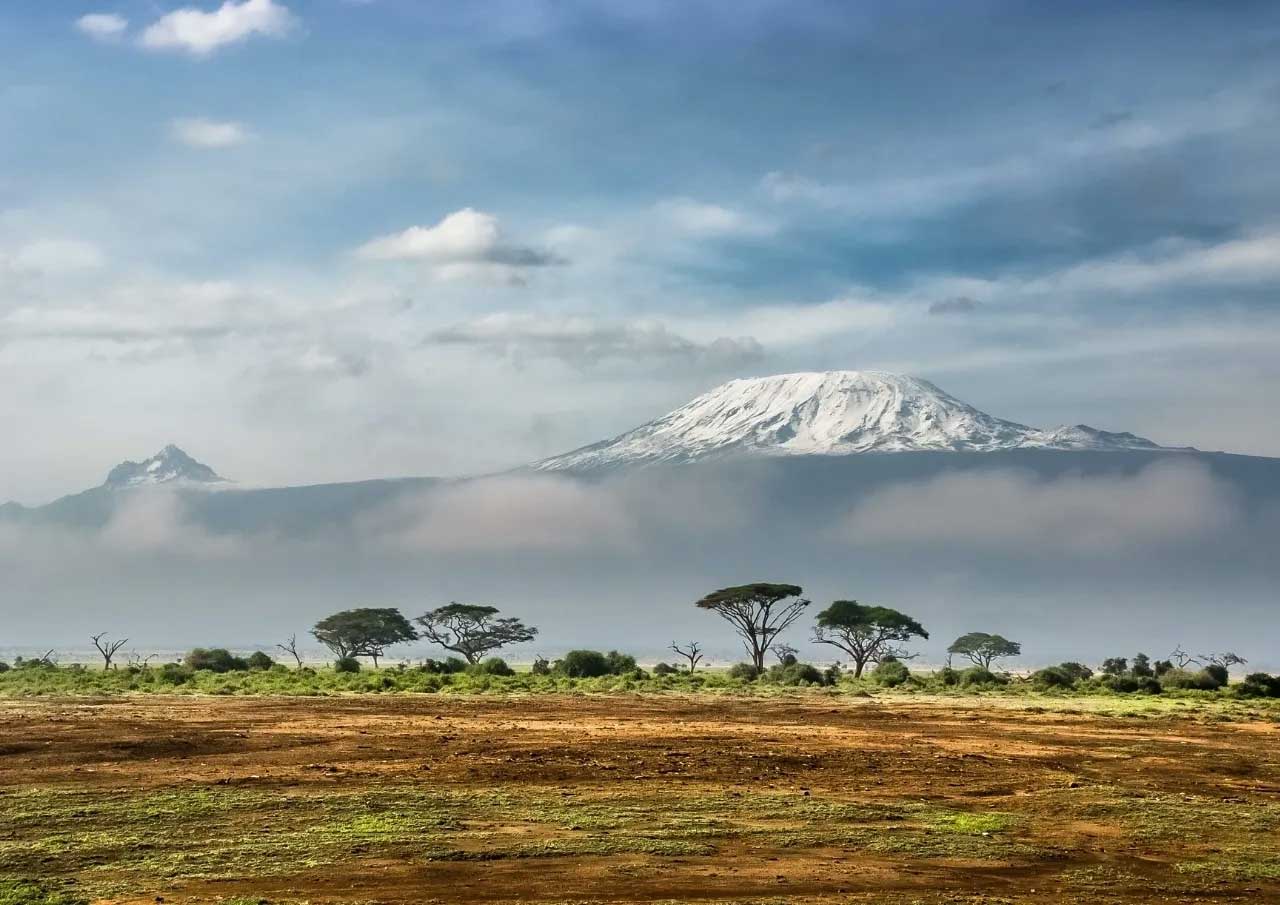 The world-famous wildebeest migration crosses the reserve from around July to November, and it gets very busy – with animals and humans alike! Staying in a private conservancy along its borders allows you to stay close to the migration, while being able to retreat to peace and quiet. With the added advantage of nighttime and off-road game drives, which are not permitted within the reserve. Kenya is fantastic for photo safaris, and the relatively flat terrain makes it easy to track your chosen animals. It's also perfect for camping safaris. These take you closest to wild Africa, and what's more, they're definitely mid-range, or even budget, in price.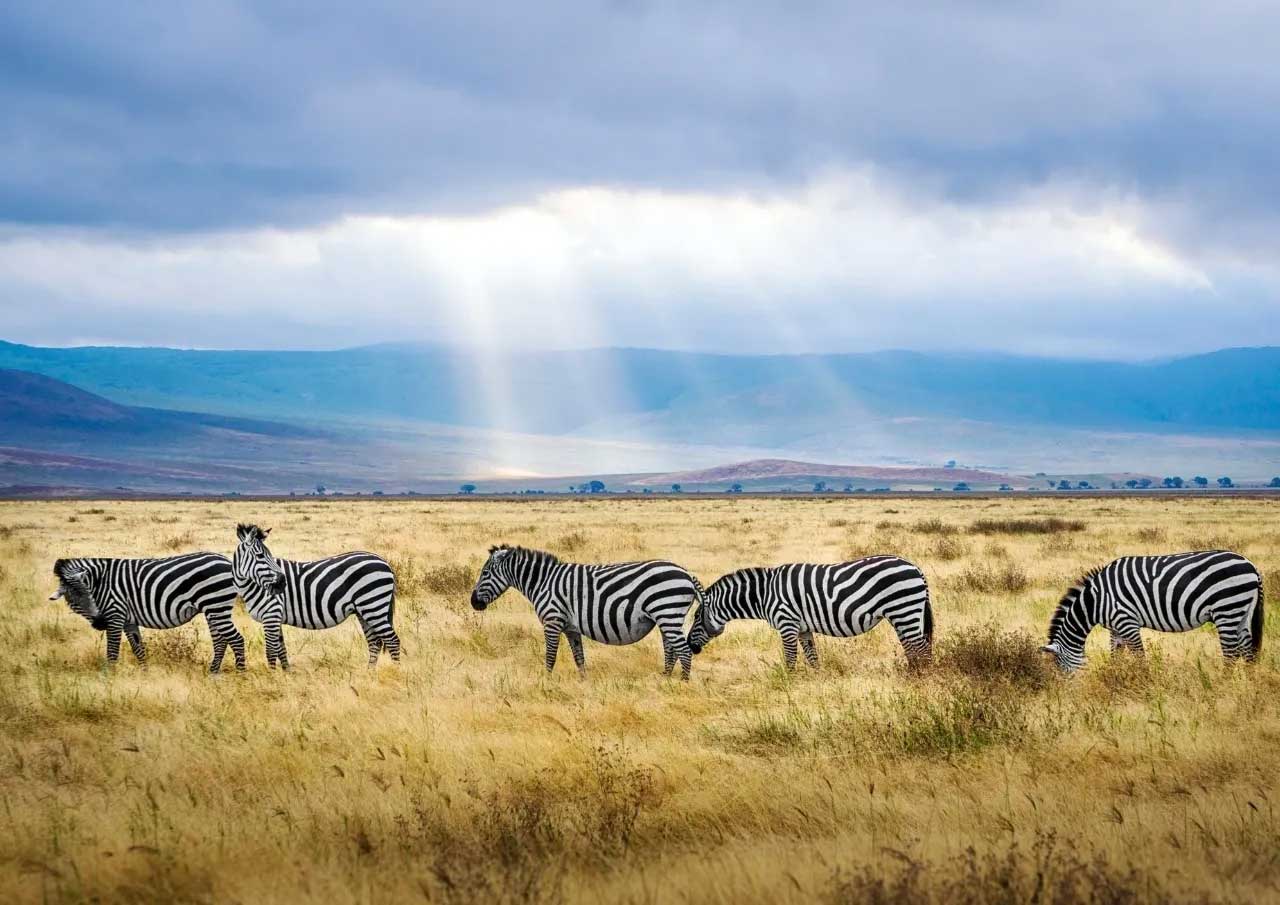 Tanzania
The Serengeti steals the show when it comes to the sheer concentration of wildlife. It is also the stage for the greater part of the Wildebeest migration, being a host to it from around December to October. The Serengeti is a must-see for any self-respecting safari traveler – from first-timer to veteran.
Safaris in Tanzania can be a bit more upmarket – you need only see the glamorous tents used on mobile safaris to get the idea. At the same time, many safaris will follow the migration constantly – if you're short of time or desperate to see animals, your best chances are here. If you make the Big Five, (elephant, rhino, buffalo, lion and leopard), your goal, you're almost certain to see them all.
Aside from the Serengeti, another gem is the Ngorongoro crater, the world's largest intact caldera. Within this enclosed sanctuary, you'll see wild cats, gazelle, zebra and wildebeest – and it's one of few places where you've a good chance of spotting a rhino. As for Tanganyika, the world's second largest freshwater lake, with white beaches, wild chimpanzees inhabit the surrounding forest.

Uganda and Rwanda
There are only about 1000 gorilla still living in the wild on our planet. The mountains of Uganda, Rwanda and the Democratic Republic of Conga are home to the majority of them. Gorilla trekking is a very different African safari experience. Far from sitting back in your seat while you're driven across great, open territories, in the Volcanos National Park of Rwanda, and the Bwindi Impenetrable Forest National Park, you'll be on your own two feet. You'll need endurance, to make your way through these dense, emerald forests, and patience as you track these noble animals, and wait for it to be safe to draw near. In the company of experienced guides and primate specialists, you'll be able to actually sit with forest gorillas—surely one of the most unforgettable and powerful wildlife encounters possible anywhere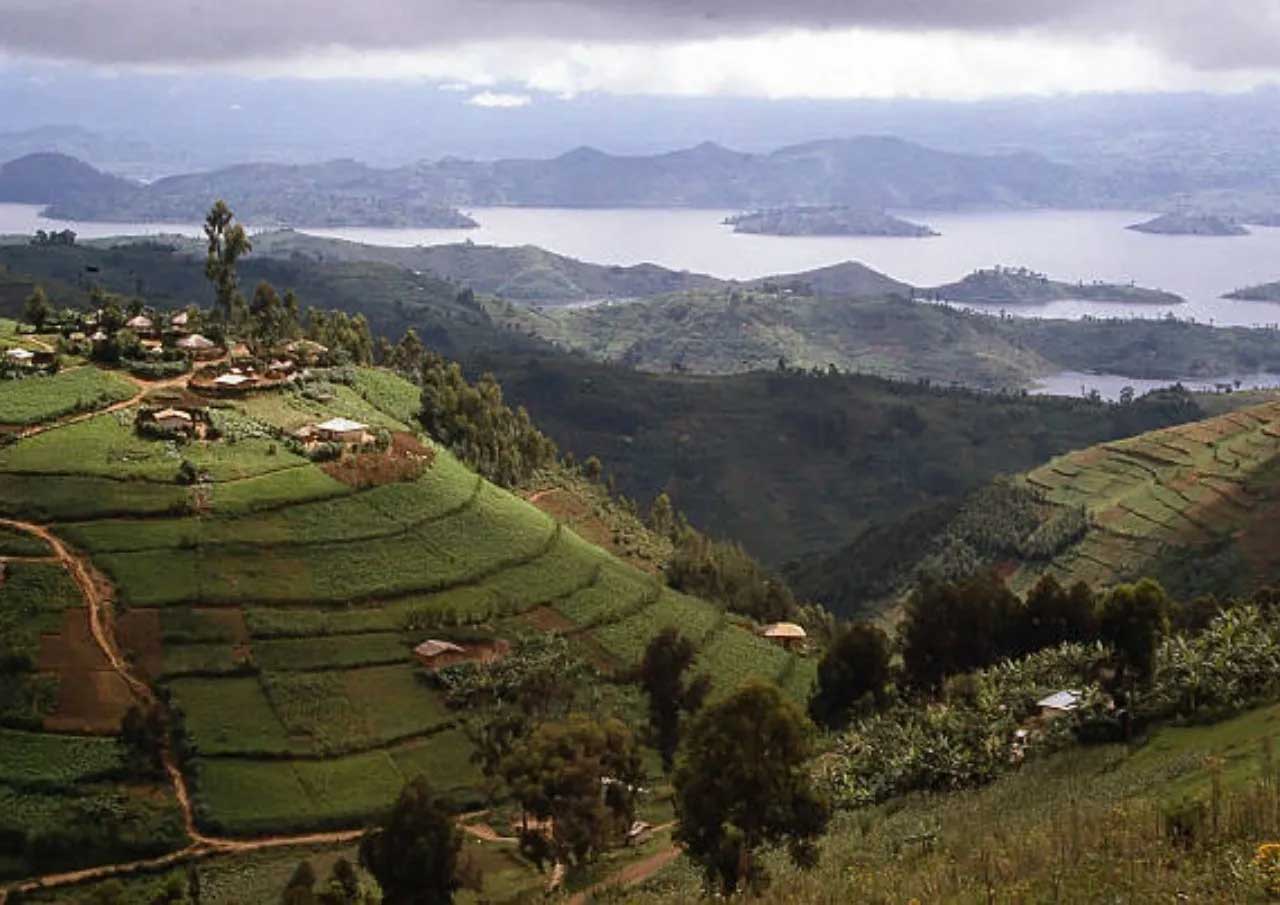 The terrain in Rwanda is generally easier than Uganda for trekking, which can be anything from half an hour to several hours a day, in some cases. However, permits for gorilla trekking are almost twice the price there. That being said, the gorillas of Uganda inhabit areas very distant from the airport, so once transport costs are included, the difference is less marked.
If East Africa calls to you, there are still a few things to bear in mind: be prepared for long drives across fair distances – these are unavoidable between animal sightings. In peak season, East Africa can get touristy, with groups of travelers filling lodges – and larger vehicles plying safari routes.
And let's not forget the weather! During the short rains of October, and the longer rains in April, many camps and safari areas close, because they become difficult to access. Also, the pleasures of urban tourism are limited in the extreme – while both Nairobi and Kampala have some nice hotels, they won't contribute many highlights to your African trip.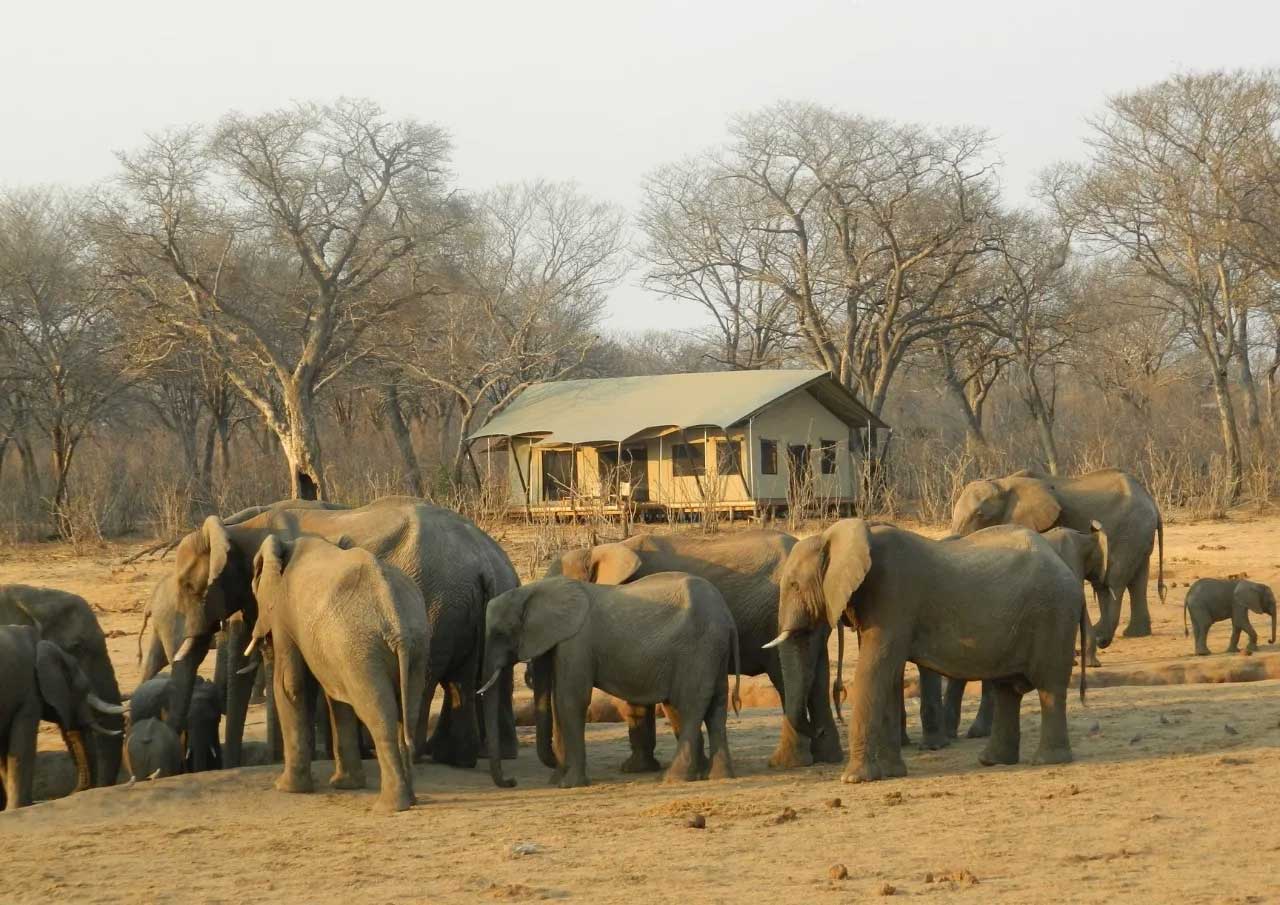 Southern Africa
South Africa, Namibia and Botswana are the main contenders for the best safari destinations in Southern African. In terms of nature and wildlife, Mozambique, Malawi and Zambia are equally stunning, but they lack infrastructure as tourism is far less developed there.
What East Africa can boast of in terms of numbers of animals, Southern Africa emphatically makes up for in diversity. Its ecosystems alone are varied in the extreme – with mountains and deserts, grasslands and bushveld, lush forest and coastal areas. These natural environments reflect the range of climatic zones in this region. And mean that weather is not an issue for a safari trip – whatever month you travel, there will always be one part of Southern Africa where the weather is great.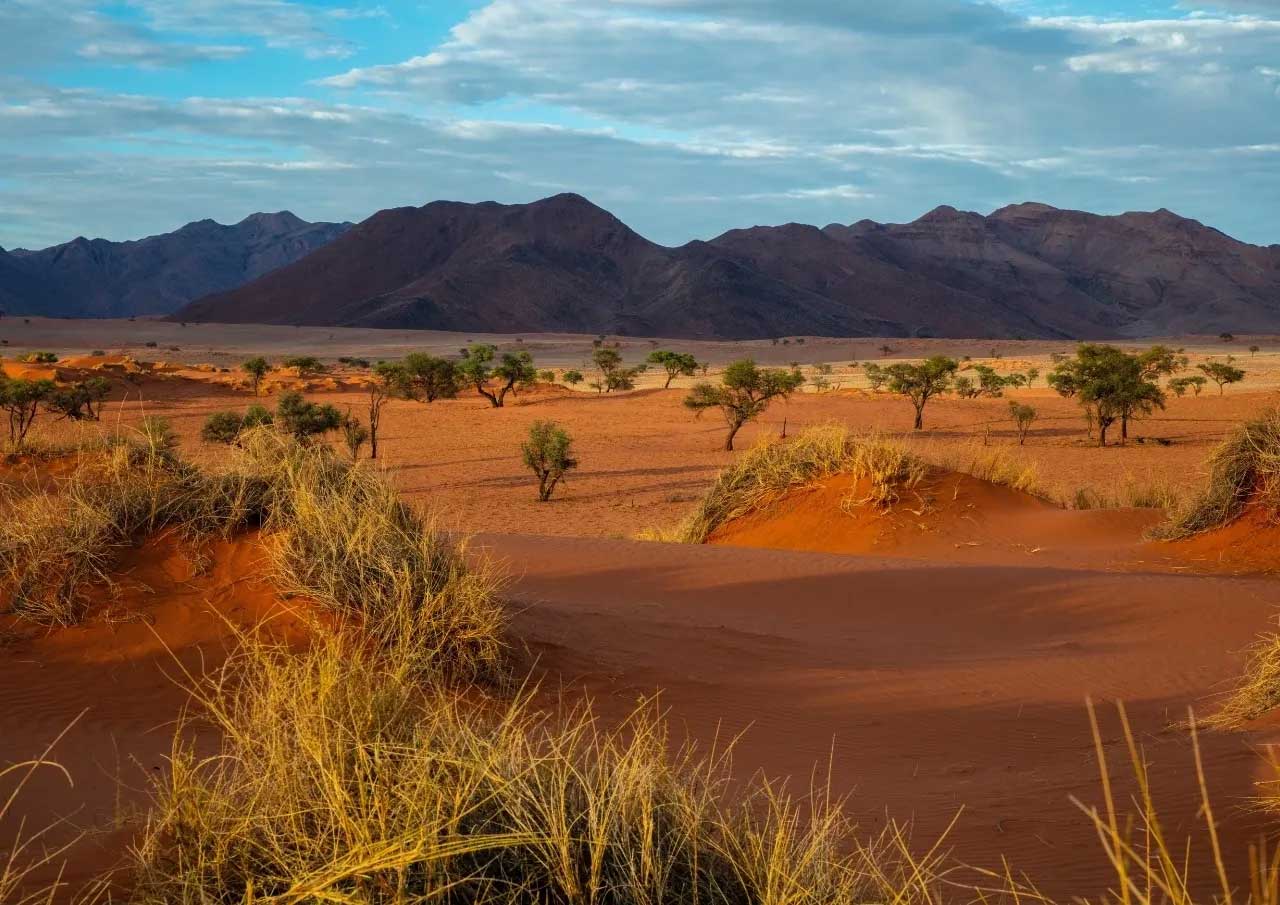 The unofficial motto of South Africa is, "A world in one country", because it has so many of nature's gifts in a single territory. It's a great place for a more well-rounded African experience. You can tie in adventures in remote areas and game reserves with visits to vibrant and unique urban centers, such as Cape Town and Johannesburg. You can also take in the country's wine growing regions, and spend time on beautiful beaches. As the most developed of safari destinations, all amenities and services are also world-class.
Southern Africa also has its own unique safari experiences. There are outstanding whale watching opportunities off the coast of SA. In the Namib desert, star-gazing excursions take you to see the heavens in the peace and vastness of Namibia, away from the city lights. Namibia also has the highest sand dunes in the world, and more than half of the country is made up of conservation areas. As for Botswana, you can join a house boat safari, or dugout canoe excursions, to track and see wild animals from the water.
In all three countries, you'll find safaris within your price range, from budget to top-end luxury.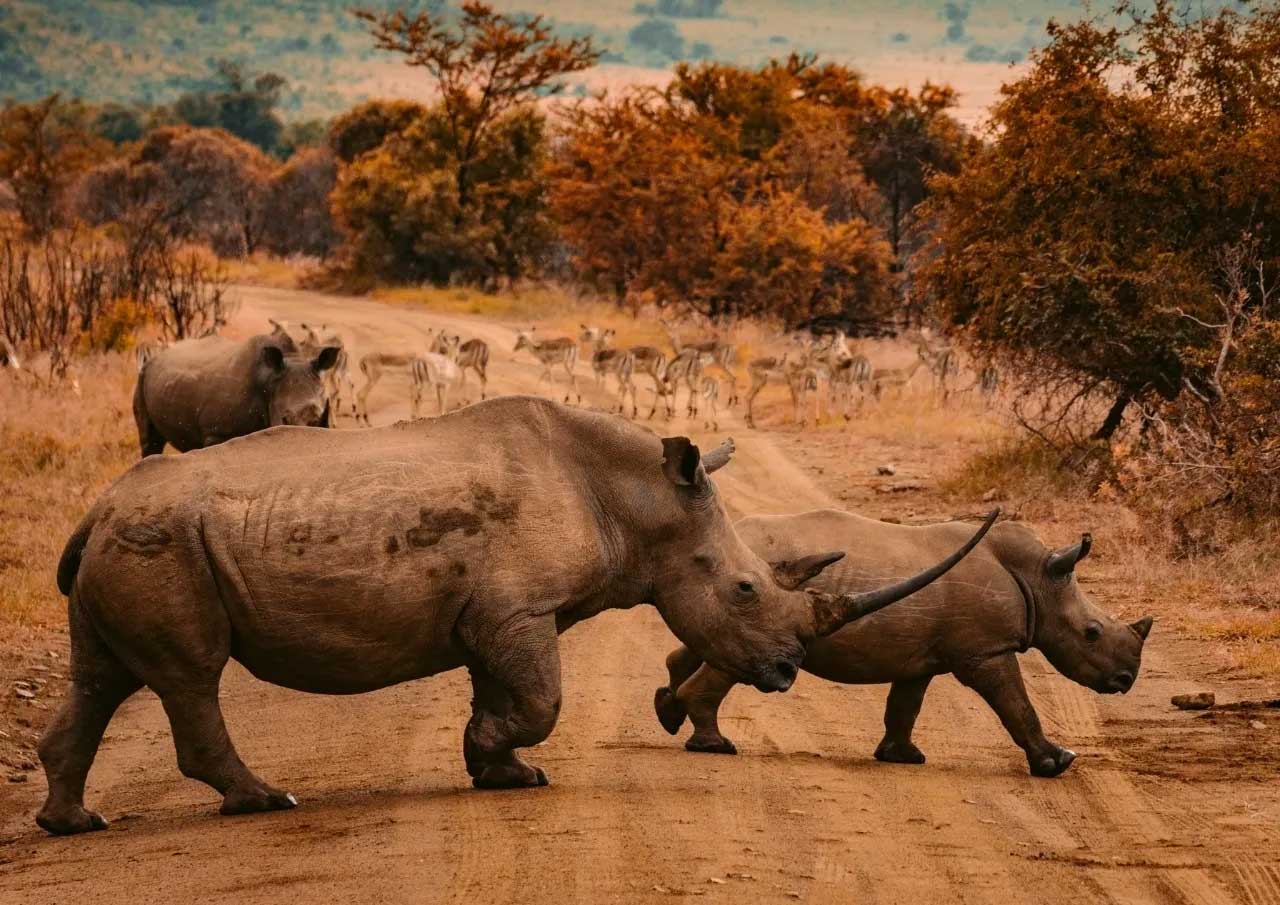 South Africa
South Africa offers private and personal safari experiences, and the country's national parks enjoy low-density tourism. The Kruger National Park is the country's safari jewel, and one of Africa's earliest conservation areas. This means protected wildlife thrives within it, and travelers can enjoy precious sightings of the wild dog – a highly endangered species – and cheetah. But Kruger's claim to fame is almost guaranteed encounters with the iconic Big Five. Mid-range and budget overland safaris are on offer there, with anything from self-catering tented camps, to luxury lodges. The surrounding private game reserves offer a more luxury experience.
Visitors should also not neglect that habitat for human animals, Cape Town! Boulders Beach on the outskirts of town is a great place to take a dip in the sea – and hang out with the colony of endangered African penguins that also enjoys the soft white sand! And you would not do justice to this vibrant city – often voted one of the best in the world to visit – without climbing atop Table Mountain. It is South Africa's most photographed attraction, and once the cable car has taken you to the summit, you'll be able to see for miles around, including east over the Cape winelands.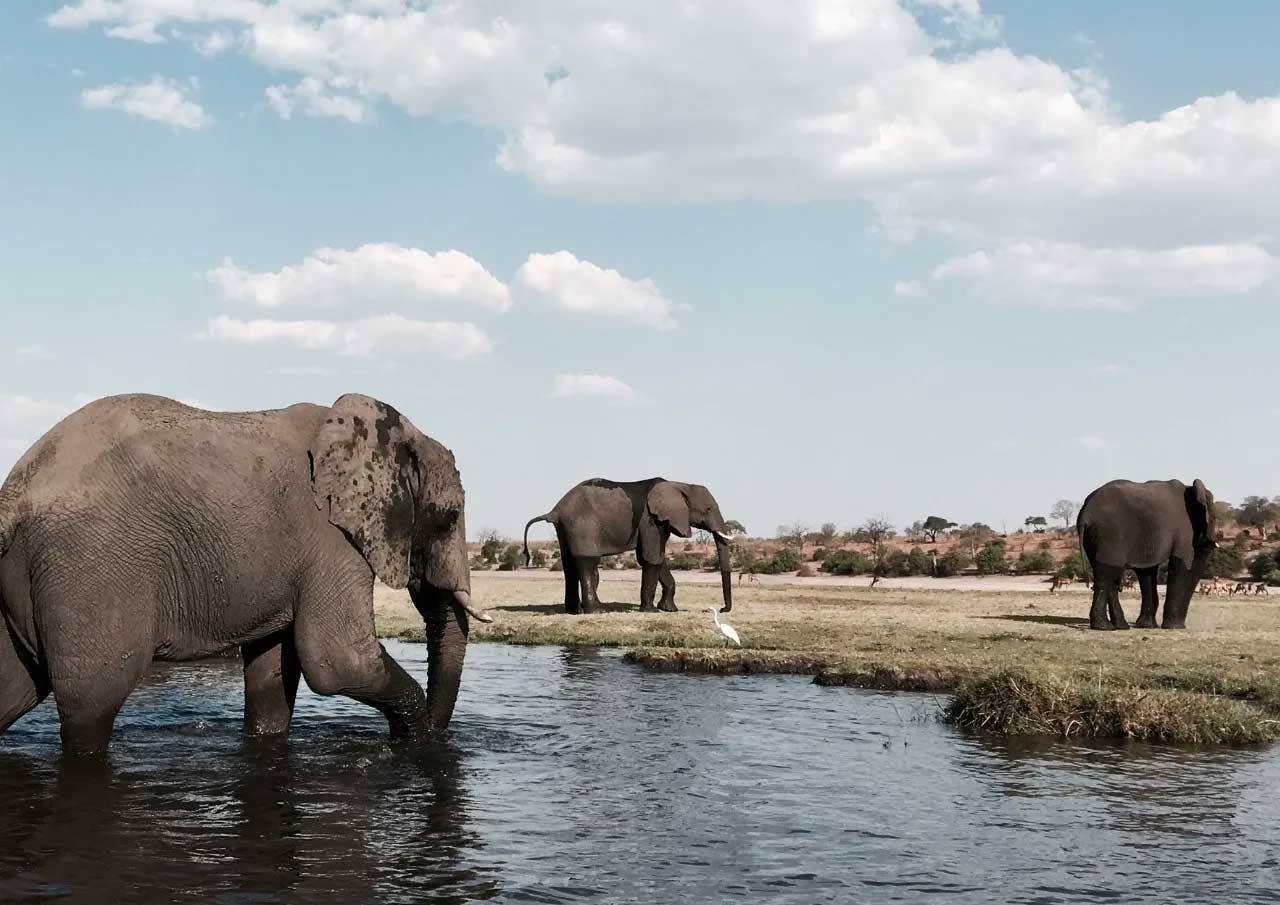 Botswana
The Okovango Delta is Botswana's inland river delta, an evergreen diamond of scintillating waterways in an otherwise dry land. Here, traditional dug-out canoes are the means of transport of choice for game drives. Without the noise of engines, you'll glide silently on calm waters, among thousands of birds, and big game animals come to drink or bathe.
Nowhere in East Africa will you find the huge populations of elephants that grace Botswana with their presence. Chobe National Park is their kingdom, home to some 120 000 of them, grouped in the largest herds on the planet. During the dry season from May to October, these gentle giants gravitate towards the Chobe River, a privileged opportunity for some of the best close-up sightings.
And while the zebra migration across the Kalahari scrubland is smaller than the migration of Wildebeest in the Serengeti, it is no less beautiful and spectacular. Each year, from November to January, some 20 000 of these graceful equines wander from the Okovango to the Makgadikgadi salt pans, in search of fresh grazing. Surprisingly, this is still one of the best-kept safari secrets of Africa, and totally worth the journey.
Types of Safari in a Nutshell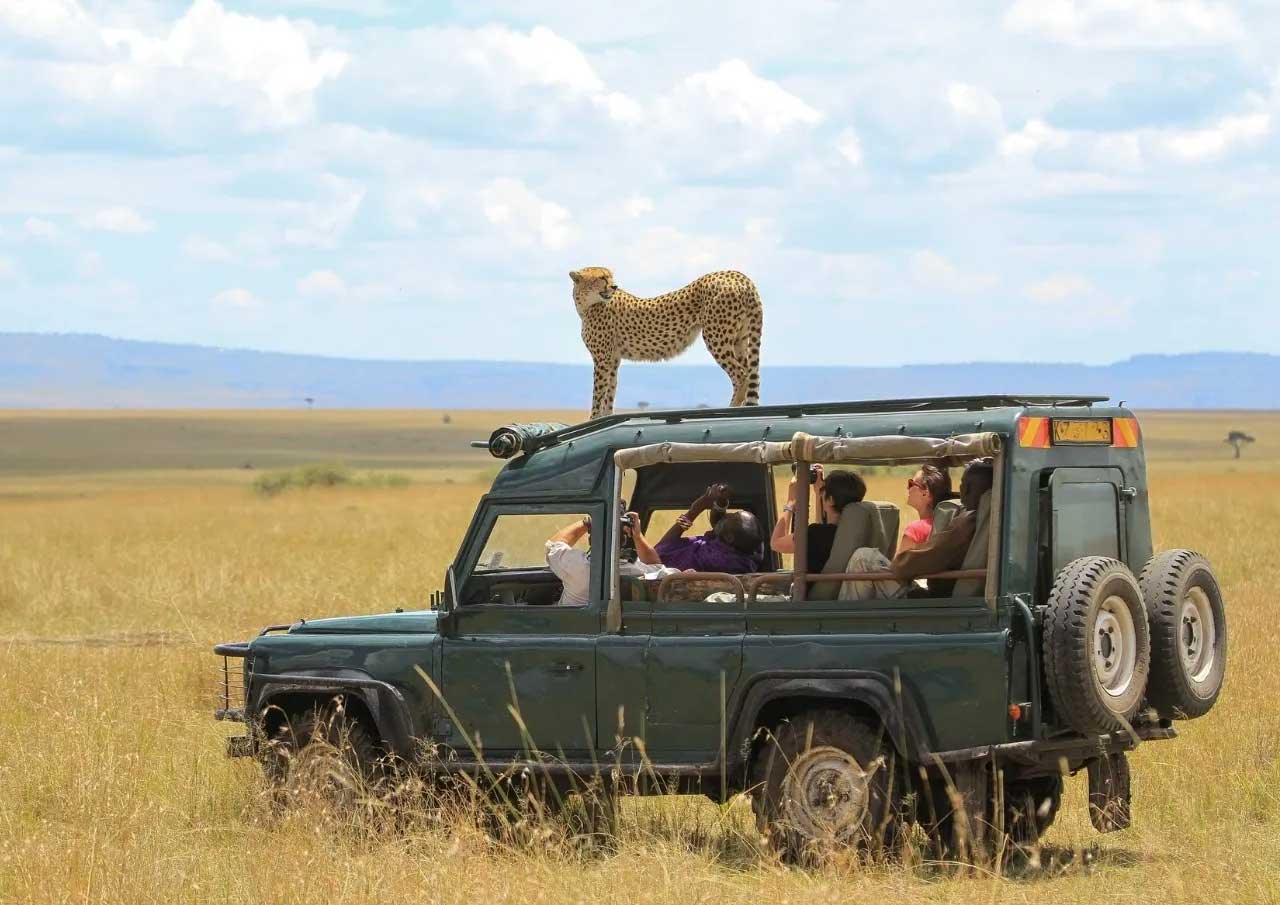 Now that you know Africa's top Safari destinations, you may be wondering how best to enjoy them. In fact, the question often resolves itself, since once you choose your destination, the type of safari to opt for will generally become apparent, defined by the lie of the land.
Overland safaris are the most common – you explore the wilderness and track wildlife on the ground. Guides take visitors by vehicle on 'game drives' in search of animals, both by day and sometimes by night.
Trekking safaris are also a popular option for smaller excursions, or to zones inaccessible to motor vehicles. You may be offered horseback or mountain bike safaris too, if you are an accomplished rider, or comfortable being physically active. Boat safaris are the reserve of a few, unique destinations.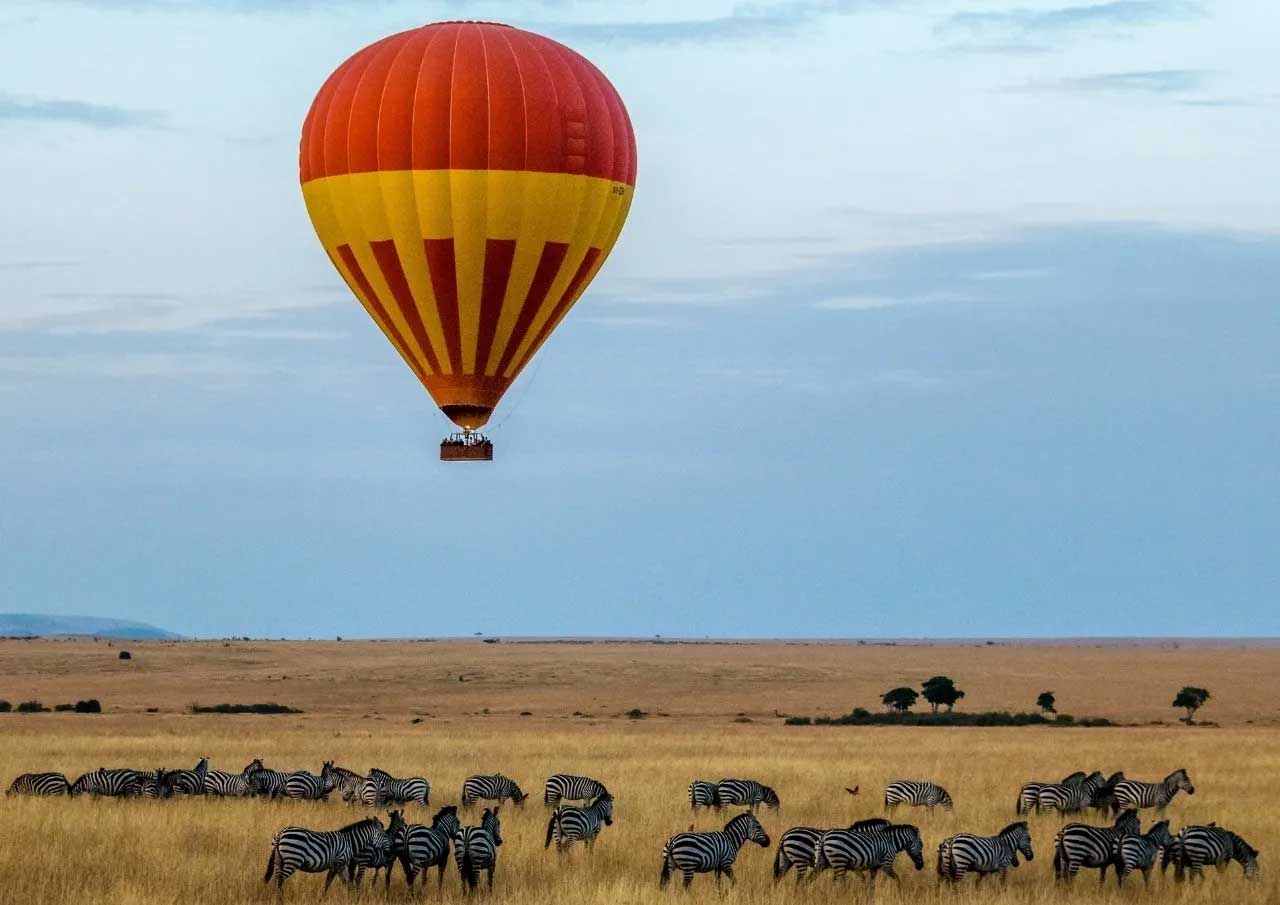 In contrast to overland safaris, aerial safaris take you to the wildlife from above. Hot air balloons allow you to drift discreetly over solitary wild animals or migrating herds. While helicopter game drives can take you directly to the animals of your choice – if you're short of time but not money!
—
An African safari is often a once-in-a-lifetime trip, best planned and organized by an expert. That's us—for the travel part. And we work with safari professionals on the ground, specialists in their field, to create the safari journey of your dreams.  Contact us today!