National parks sprawl our vast country from coast to coast, rooted in rich history, jaw-dropping landscapes, and unforgettable experiences. There is a special feeling that happens within us when we visit a national park. Maybe it's the fresh air and our spirits being lifted as we immerse ourselves in nature, or perhaps it's the views we see and experiences we make while visiting. Whatever it may be, we have the most bucket-list-worthy US national parks you have to experience in your lifetime.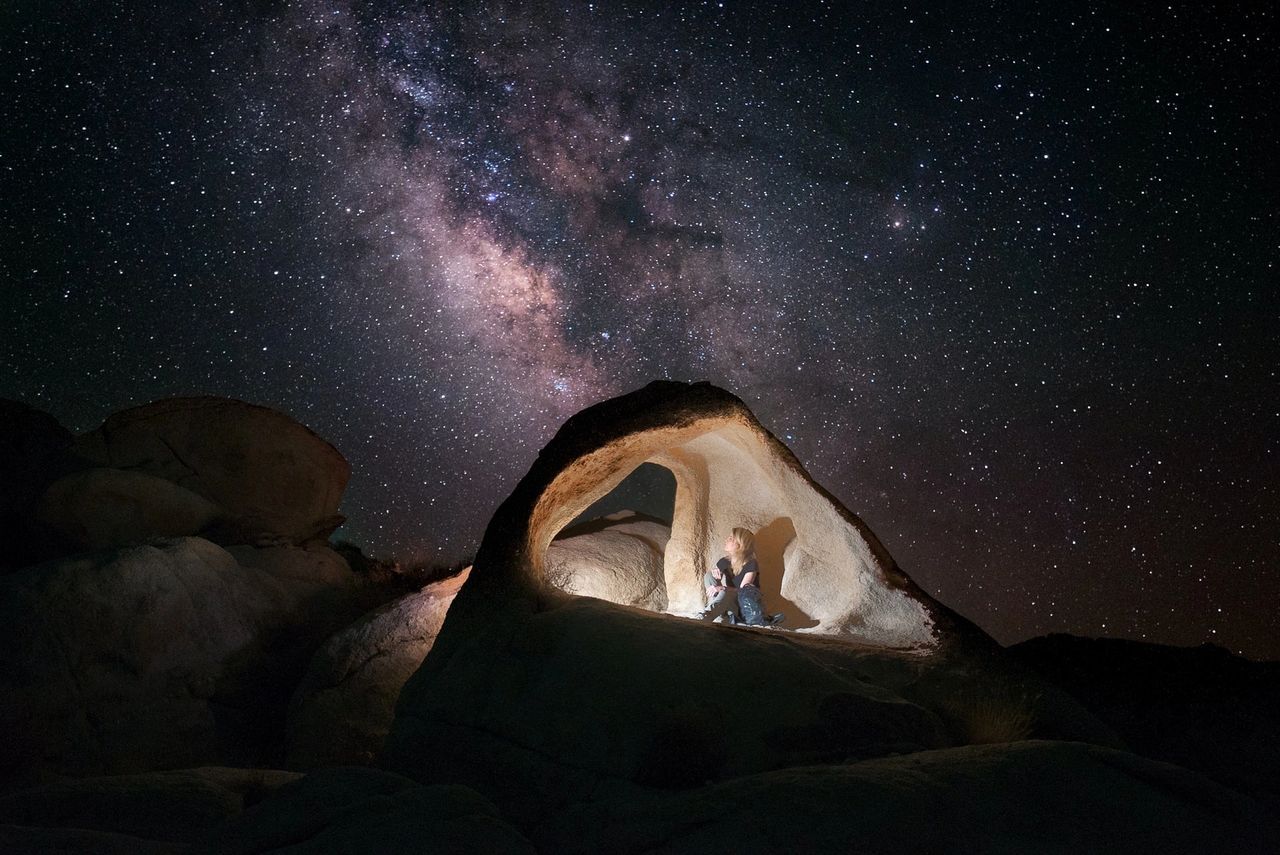 Camp under the stars at Joshua Tree National Park.
Experience California's desert charm just outside of Palm Springs with a trip to Joshua Tree National Park. This incredible national park is home to the rare and iconic Joshua trees along with towering boulder formations, creosote bushes, and nearby desert towns with artistic flair.
One of the absolute best experiences to have at Joshua Tree is to camp beneath the stars. As you'll be surrounded by the desert and free of light pollution from bustling cities like San Diego and Los Angeles, you'll have the opportunity to see the stars and the Milky Way in all their glory. Just plan your trip so that it doesn't align with the full moon, as its bright light it will impact your view.
Many visitors will be seeing the glittery Milky Way for the first time when they visit Joshua Tree. So, choose one of the nine campgrounds at Joshua Tree, set up your cozy tent, and prepare for some of the US's best stargazing. It's an opportunity that should not be passed up, and you'll quickly see why.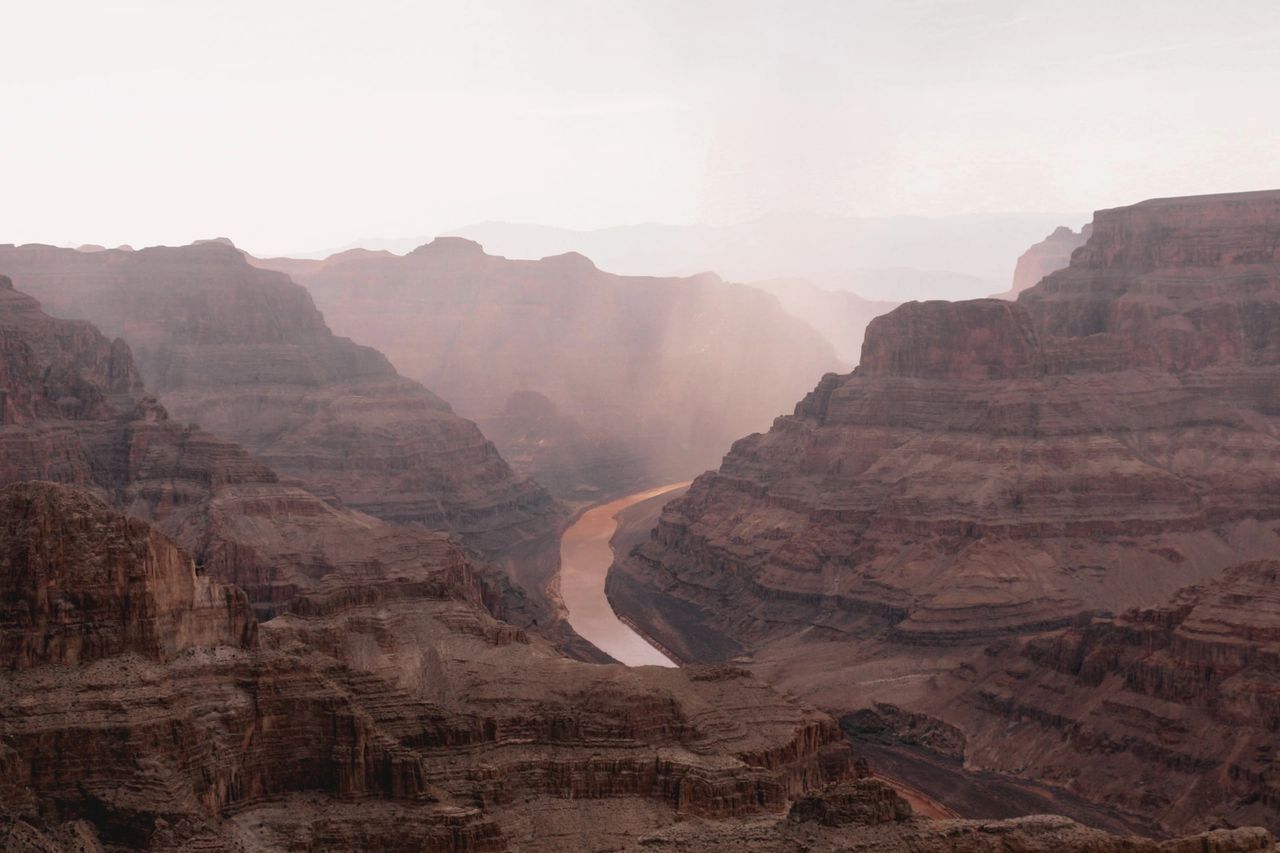 Go Whitewater Rafting at the Grand Canyon National Park.
Have you been dreaming of finally seeing the Grand Canyon? Or have you been longing to get a closer look at this phenomenal natural wonder? Go on an exciting rafting adventure in the Grand Canyon for an unforgettable experience at one of the most famous US national parks.
You'll see Arizona and Nevada's natural beauty as you navigate along the Colorado River and revel in the unbeatable views of the copper-colored canyons. It's an experience of a lifetime. Plus, the Colorado River covers over 1,000 miles, so there's much to see and discover.
You can dip your toes in this adventurous experience with a day tour through a small part of the river or spend the weekend (or week) camping and exploring the park with the Colorado River as your pathway.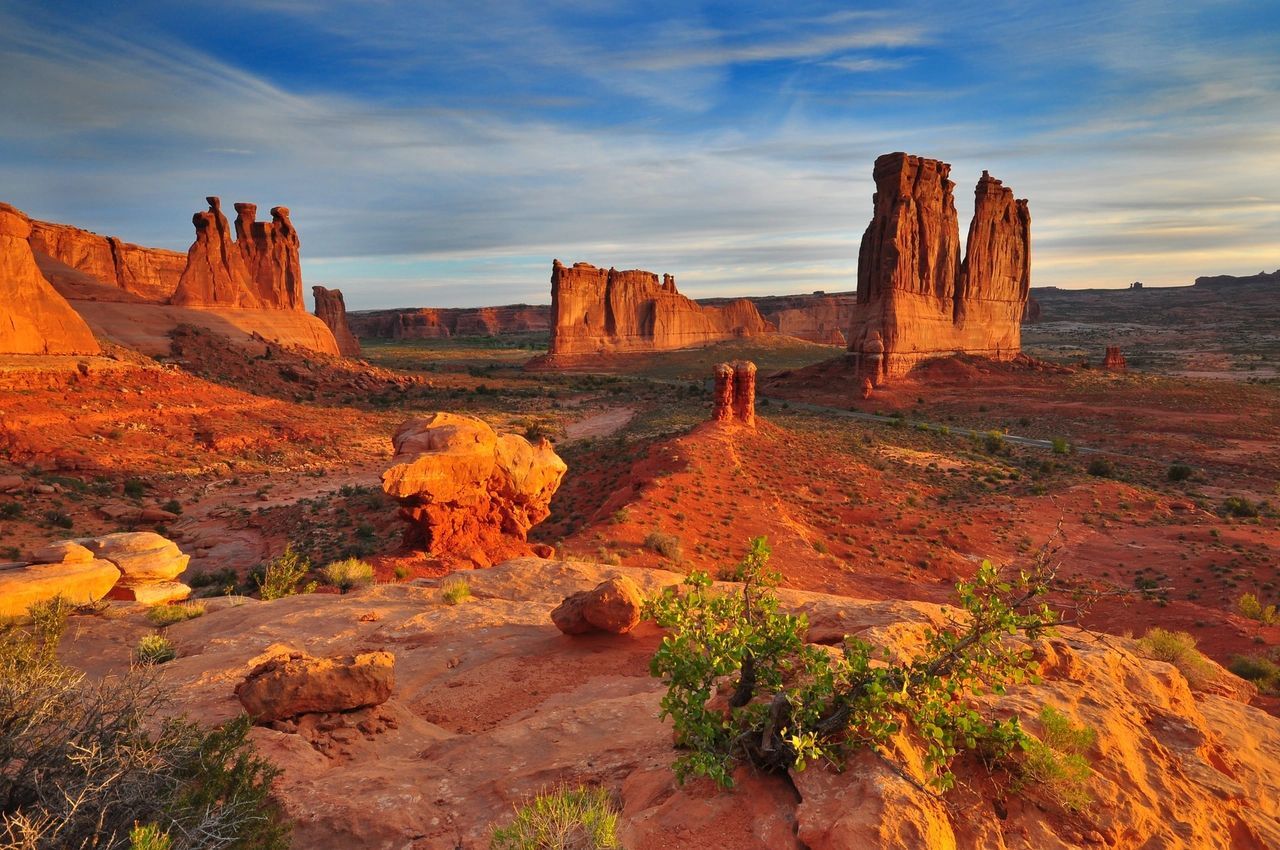 Ride a hot air balloon through Arches National Park.
Arches National Park in Utah is one of the best national parks in the US for its unique and incredibly tall rock formations and more than 2,000 sandstone arches. Here you can see some of the most iconic arches like the Delicate Arch and Devils Garden.
As for that bucket list experience, tour the Arches National Park as you slowly soar through the sky on a hot air balloon. You'll not only get the best views of the park and its rock formations but you'll also see the park's cacti and blooming wildflowers along the way.
There are hot air balloon tours all around the area, so you'll have no trouble finding the perfect experience at the Arches National Park in Utah. Moah is one of the best areas for embarking on a balloon ride through Arches and the nearby and smaller Canyonlands National Park.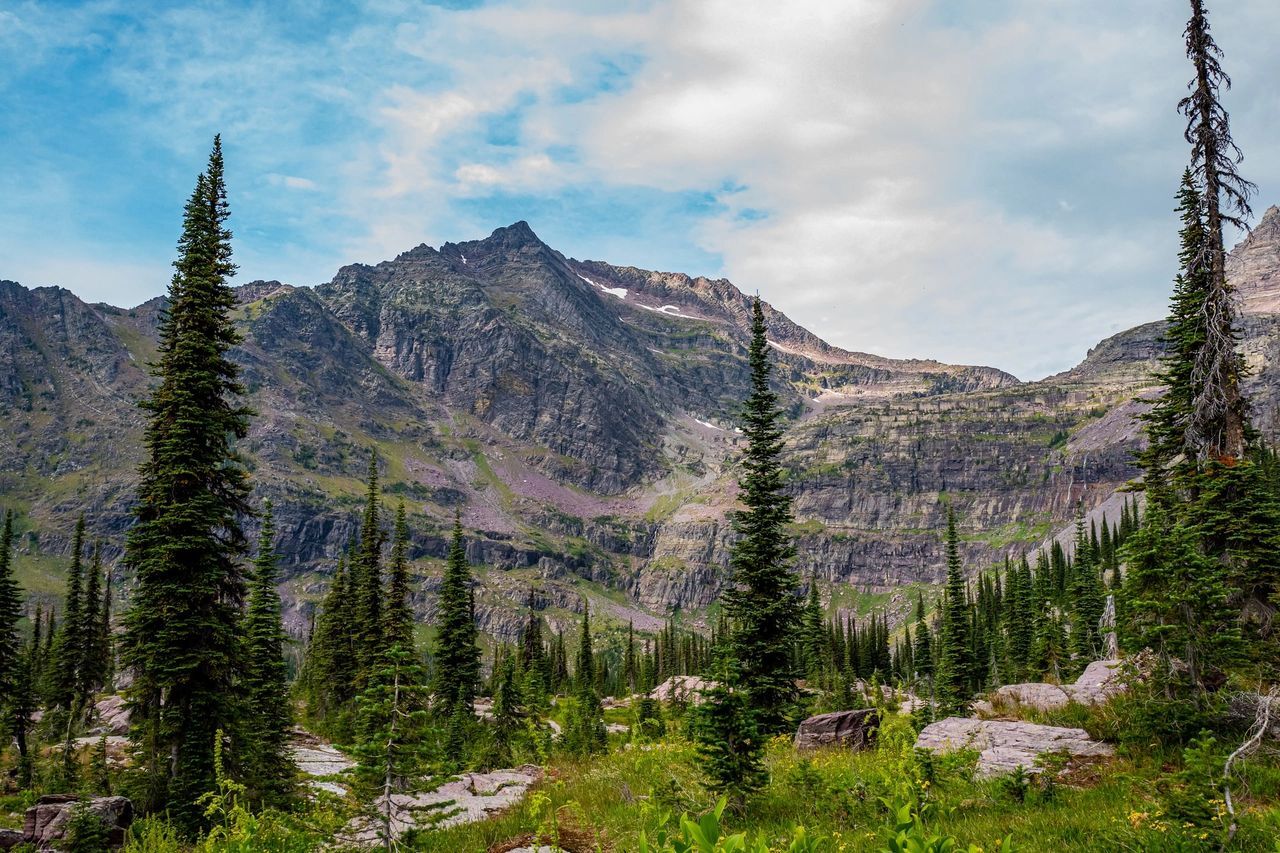 Hike and horse ride in Glacier National Park.
One of the most beautiful national parks in the US, Montana's Glacier National Park is a must-visit destination. This massive national park is home to mountains, vivid lakes, alpine forests, flower fields, and over 700 miles of hiking trails. It's the ideal park for anyone wanting to dive deep into nature and see some of the US's most stunning places.
While in Glacier National Park, you can enjoy the unforgettable experience of horseback riding alongside open fields and mountain backdrops. You'll soon feel as though you've been transported back in time as you traverse this park's backcountry and open ambiance.
Throughout most of the year, except winter, you can find horseback riding tours at the park. These in-depth tours will take you along secret pathways while discovering the historical significance of horseback riding in Montana.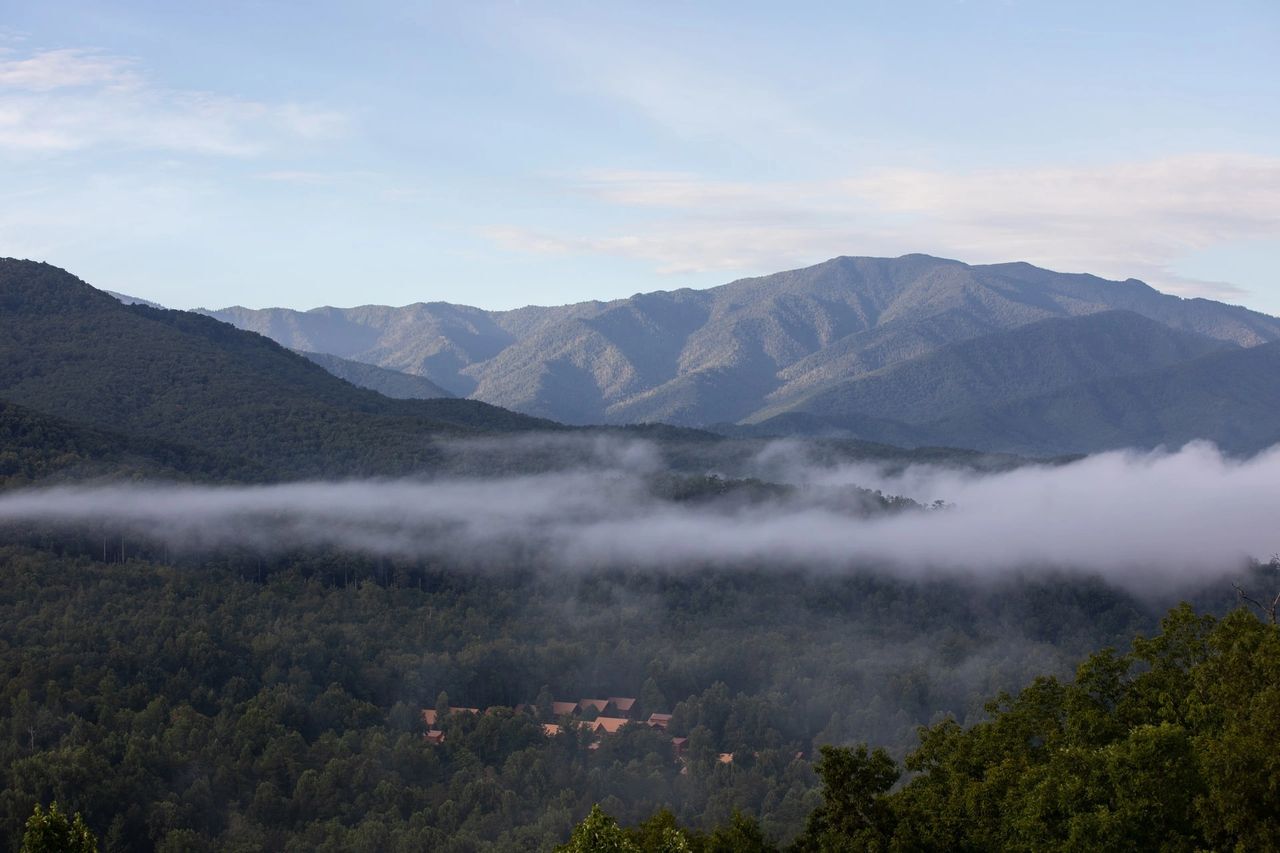 Zipline through the Great Smoky Mountains National Park.
Nestled along the Tennessee and North Carolina border, the Great Smoky Mountains National Park is one of the best US national parks on the east coast. This phenomenal park offers breathtaking views of endless rolling mountains that turn to shades of blue in the distance, plus small town country charm and historical cabins. It's a great getaway into nature and small-town life.
While visiting the Great Smoky Mountains, add the unforgettable experience of ziplining through the mountains. Soar through the sky as you stare out at the endless tree-filled mountains and distant mist of this dreamy area.
You'll find zip line excursions throughout the area in Gatlinburg, Sevierville, and Cosby. It's a bucket list experience you won't soon forget!
—
With so many national parks in the US, choosing the right experience for you or your family may prove difficult. Let us make it easy! Contact us today and we'll help you plan a US national park trip full of lifelong memories and experiences.