The Caribbean is a melting pot of culinary traditions, and Caribbean food is a colorful, tasty blend of foreign and local cuisines. For the visitor, it starts with street food, and plenty of it, at any hour, while simple, homely fare makes up many signature dishes. Fish and seafood are ubiquitous, while meat lovers may seek out jerk chicken, pork roasted on a spit, or hot goat curry. Plant-based foodies will want to gorge on seasonal fruit, and regale themselves with plantain, beans, cassava, bell peppers, chickpeas, rice and sweet potatoes à la local style. Have a sweet tooth? You'll find satisfaction in coconut or cocoa treats, morish dairy desserts, or sugary rum punch.
Here are a few of the Caribbean's most foodie-friendly islands, and their best palate-pleasers.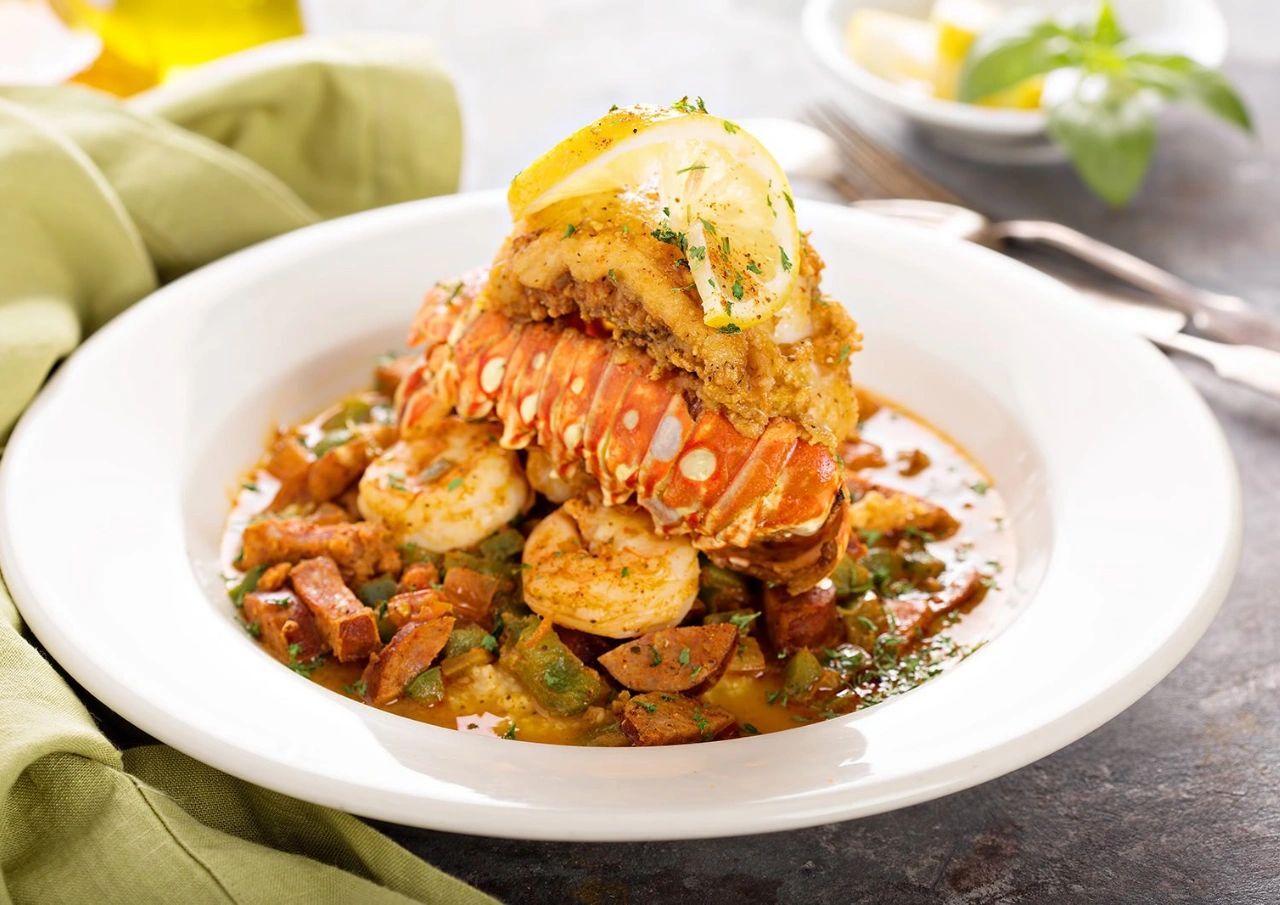 Martinique
A French overseas territory, Martinique, not surprisingly, is home to a cuisine with a distinct Gallic undertone and a strong Creole influence. Fish is a favorite, but the limelight falls more on lobster – cooked in vanilla butter – or crab. Stuffed with its meat, lime juice, garlic, pepper and spices, Caribbean crab is a festival delicacy. Grilled lambis, or sea snails, in sauce, make a great starter, while Boudin Blanc, a seafood sausage, is a proper signature dish. Should you get the munchies while out and about, accra, crisp cod or prawn fritters, are quintessential Martinique street food. And if you think one part sugar cane syrup to five parts white rum is a workable ratio, then you're ready for a Ti Punch, the island's unmissable tipple!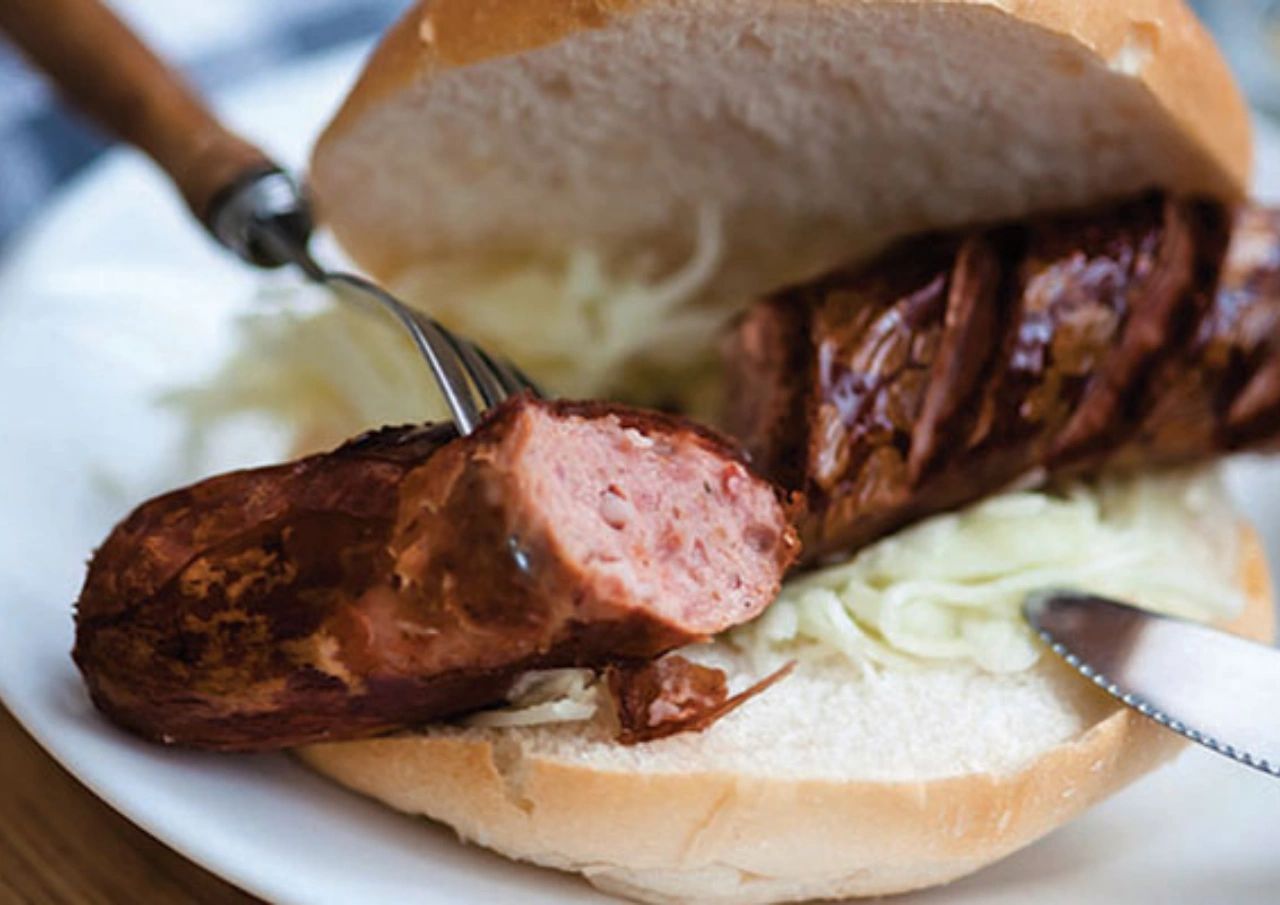 Guadeloupe
A French cousin of Martinique, Guadeloupe distinguishes herself with a signature dish of meat rather than seafood. Boudin Creole is a spicy black pudding, steamed, boiled or fried, and served with fresh salad. Street stalls sell bokit, fried flatbread sandwiches with a meat or veg filling, during the day and late into the night. For a taste of really traditional food, don't miss bébélé, a spicy stew of beef tripe, vegetables and bananas. And don't forget to add a dash of lime juice to Guadeloupe's version of Ti Punch!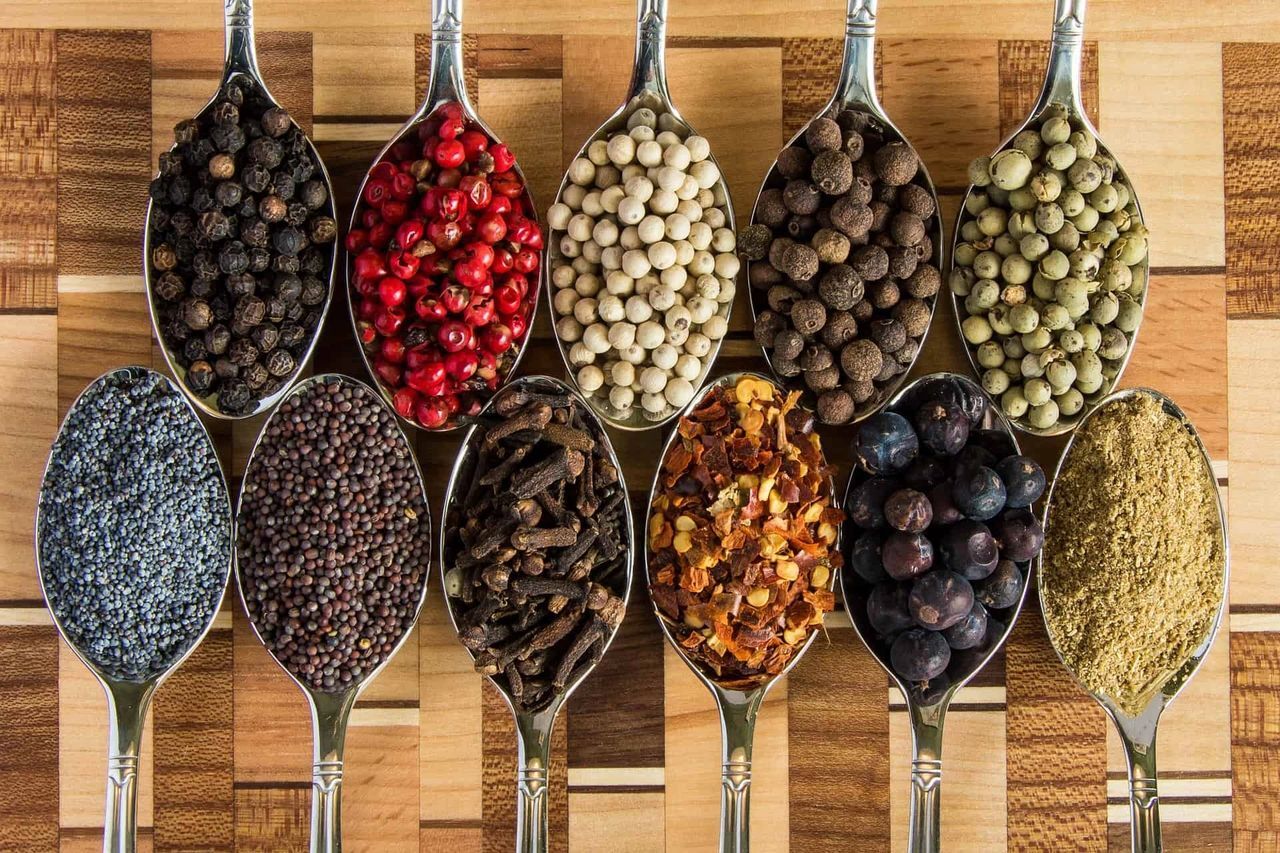 Grenada
Variety is the spice of life, they say, and Grenada, the 'Island of Spices', has enough spice for the variety on offer! From nutmeg, ginger, cinnamon and mace, to turmeric and thyme, the cuisine of Grenada enhances sweet and savoury food alike with home-grown seasonings. Lots of tropical vegetables and fruit will spoil vegetable lovers – Callaloo soup is a staple made from the green leaves of the taro plant, cooked in creamy coconut milk. "Oil Down" is the national dish of Grenada, and is healthier than it sounds! A one-pot stew of breadfruit, salted meat, coconut milk, dumplings and spices, it makes for a hearty meal. Grenadian fudge, sweet potato pudding or nutmeg ice cream are perfect desserts to counterbalance the fire of the peppers!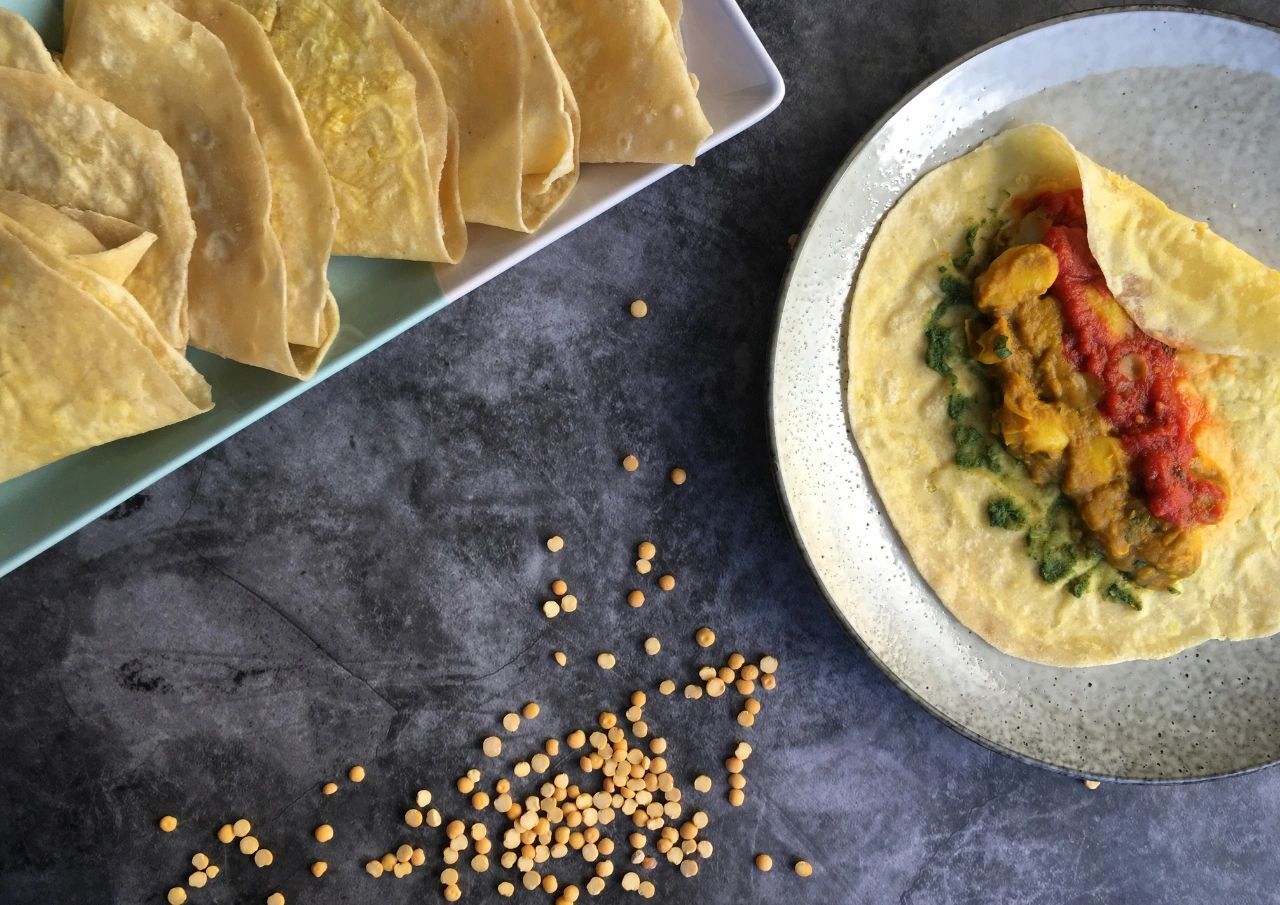 Trinidad and Tobago
Food in Trinidad and Tobago has taken onboard many of the flavors of India, which may be why you'll find the best roti West of New Delhi. The two most common varieties are paratha – a soft and flaky unleavened bread, served as a side dish to vegetable or meat curries – and dhal puri, made from a similar dough and stuffed with chick peas.
Doubles is without a doubt the most popular street food here. The chickpeas in doubles are curried and sandwiched between two pieces of fried dough, then served with tamarind, pepper or cilantro sauce, chutney and cucumber.
And to end a meal on a sweet note, the local fruit chow – generally mango or pineapple, chopped and marinated in lime juice, black pepper and garlic – will not leave you indifferent.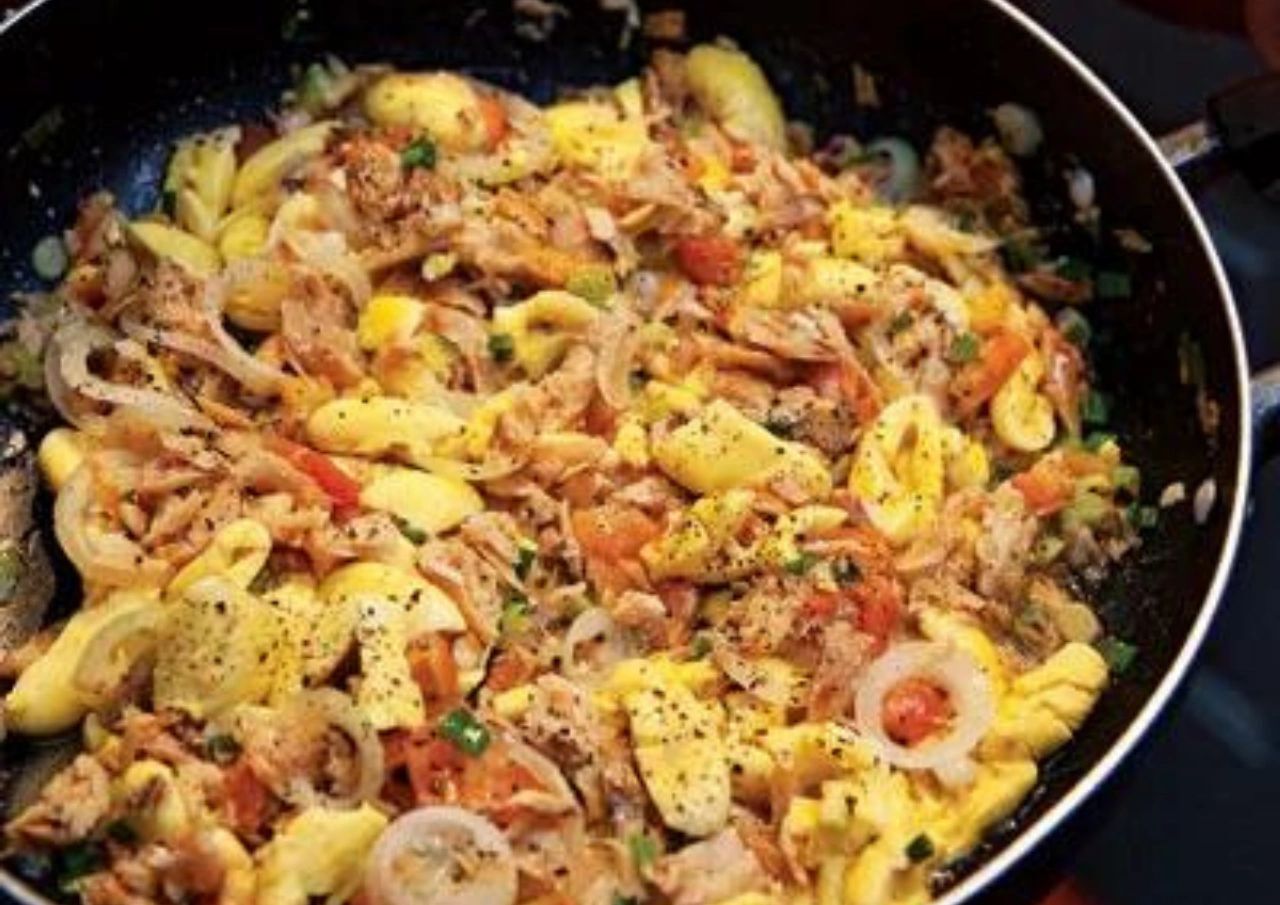 Jamaica
If you think jerk chicken washed down with cool Red Stripe beer sounds fantastic, you're probably right, but jerk meat – marinated in a peppery sauce before being slow cooked over a wood fire – is not limited to chicken. Try pork, beef, mutton, goat or even fish prepared this way. And there's much more to Jamaican cuisine – alongside European and African influences, Indian, Chinese and Middle Eastern food bring their contribution to the table – quite literally!
A popular dish and a staple unique to Jamaica is saltfish and ackee – a fruit belonging to the lychee family and cooked as a vegetable (as are breadfruit and jackfruit). Jamaican patties, the island's 'Number one fast food', are semi-circular pastries with a variety of fillings, sold piping hot by street vendors. It will come as no surprise that rum has its say in Jamaican sweets – Jamaican rum cake is always a hit. Tamarind balls or coconut toto – a fluffy coconut cake, also hit the spot for most dessert aficionados.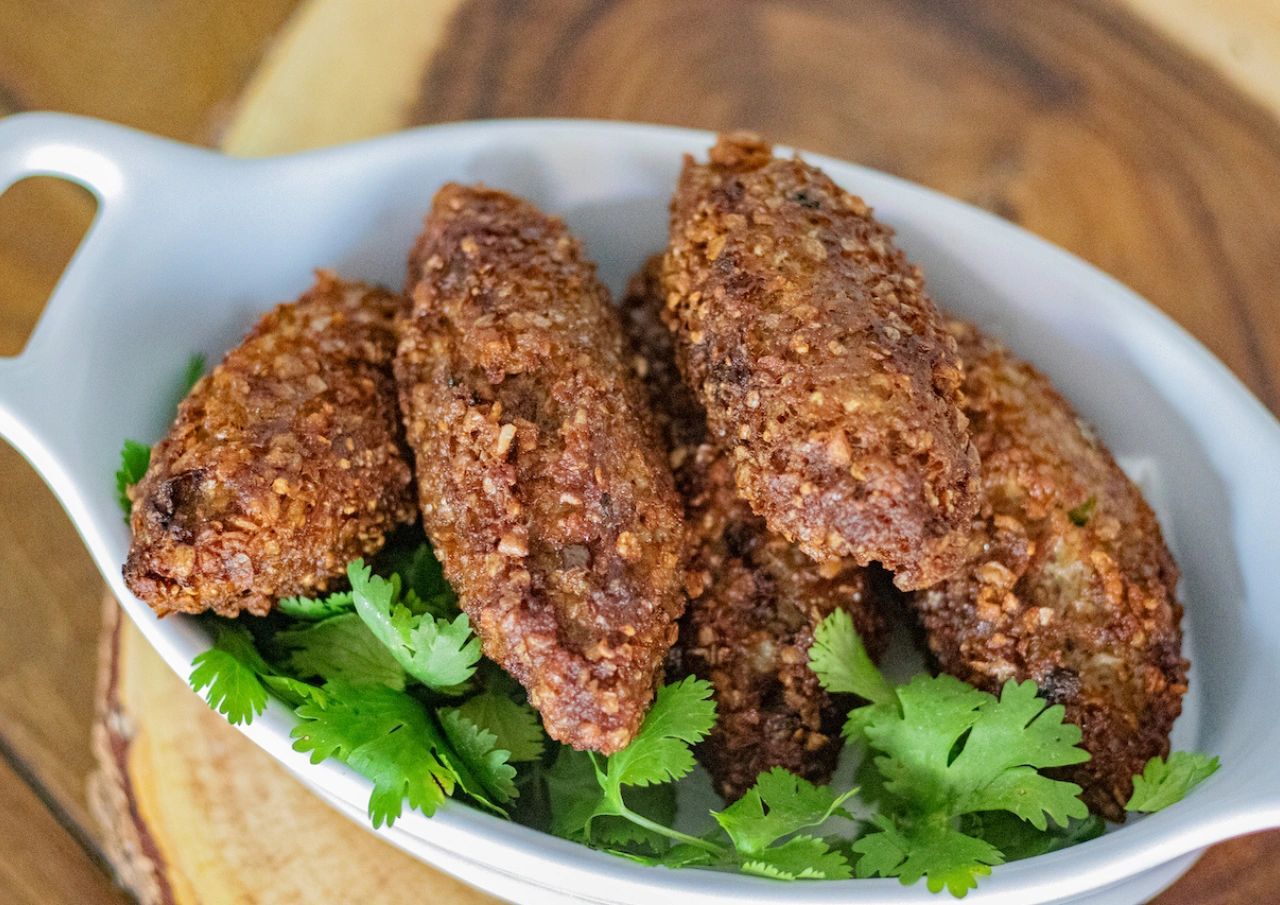 Dominican Republic
The Dominican Republic blends Spanish and African influences with strong undertones of indigenous Taino, but it has also incorporated many Middle-Eastern foods – which may explain why the accent is more on meat in its popular and national dishes. One example is quipe, a deep-fried roll made of bulgur and minced beef, often eaten as an appetizer. Dominicans have their own typical breakfast, consisting of mangu, a creamy green plantain mash, cheese, Dominican salami and fried eggs. A dish so national it is actually christened 'The Dominican flag,' (la bandera dominicana) consists of rice, kidney beans and meat, and makes a standard lunch. Its colors explain its name! Pudin de pan may be a simple bread pudding, but its spicy zing makes it a satisfying way to finish a meal.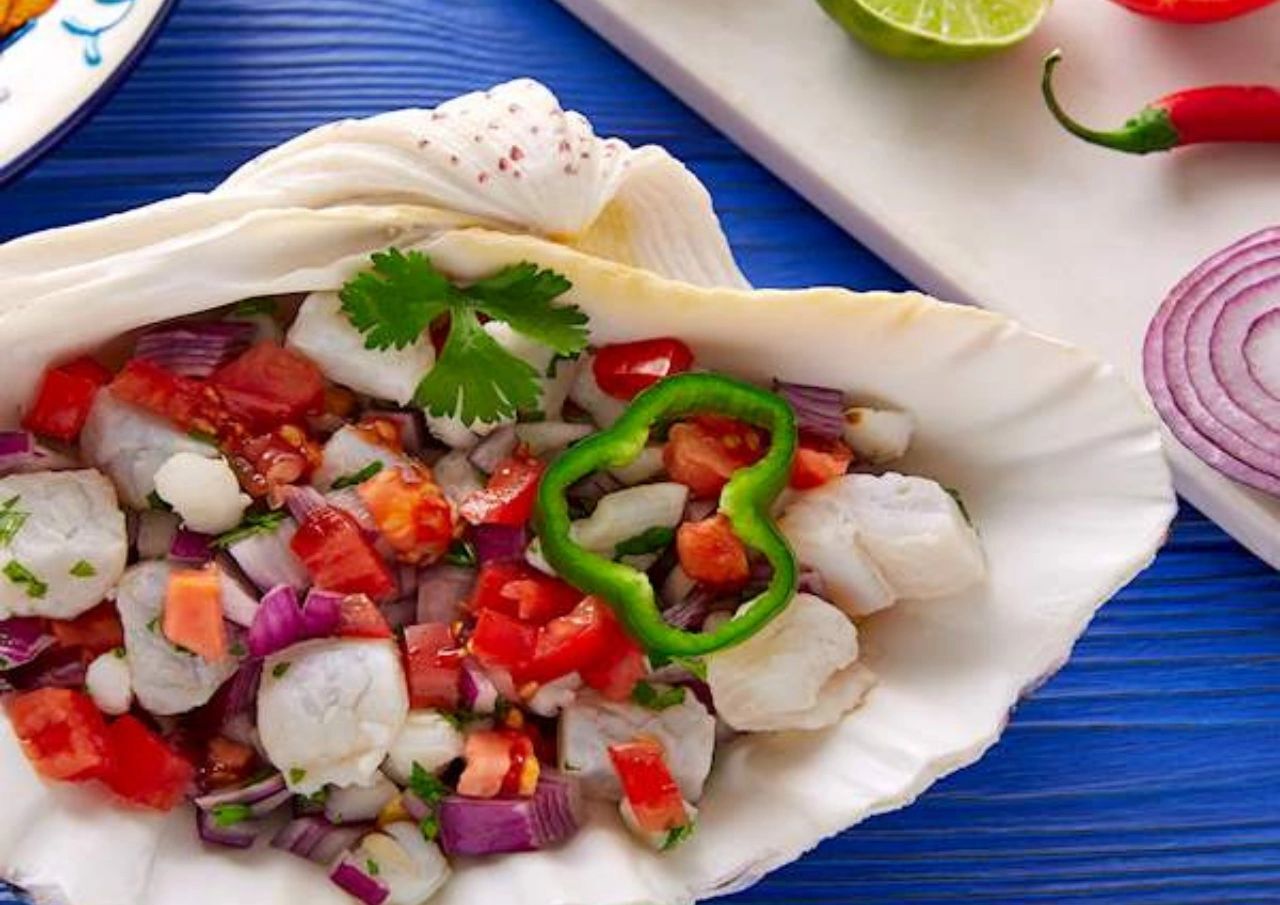 Turks and Caicos
These are the islands of conch, which finds its way into all manner of dishes, from conch fritters to a rich conch chowder, via conch salad and everything in between. A refreshing conch ceviche is a refined example, a delicacy with subtle flavors. The everyday cooking enjoyed by the islanders uses traditional staples, corn, beans, cassava and sweet potato, and typical dishes are simple – think boiled fish and grits, (made from dried conch – no surprises there – or peas) for breakfast. Served with johnnycake, pan baked and slightly sweetened corn bread, boiled fish may turn up again on your plate for a local lunch!
Nowadays, Turks and Caicos are among the best islands to visit for fine dining and innovative, fusion cuisine, that has emerged alongside the tourist boom.
Out of 7000 islands in the Caribbean, only 100 or so are inhabited, but on all of these the locals love nice food, great music, and a good drink. Island hopping takes on a whole new meaning here, and whatever your tastes or favorite activities, planning the perfect trip to the Caribbean means a lot of homework! That's where we can make life easier – with our experience and expertise, we do the groundwork. Then it's over to you to enjoy your Caribbean experience, and follow your nose to the best food on the islands!
—
Ready to plan your next trip? Visit our Vacation Consultation page!