With diverse terrain, abundant wildlife, and natural wonders at your fingertips, one of the best things about traveling the US is exploring its natural side. But exceptionally good things are often met with not-so-exceptional crowds. But on the positive side, there are loads of national parks in the US and some incredible alternatives to the most crowded and popular parks in the country. Here are 5 crowd-free alternatives to the best parks in the US.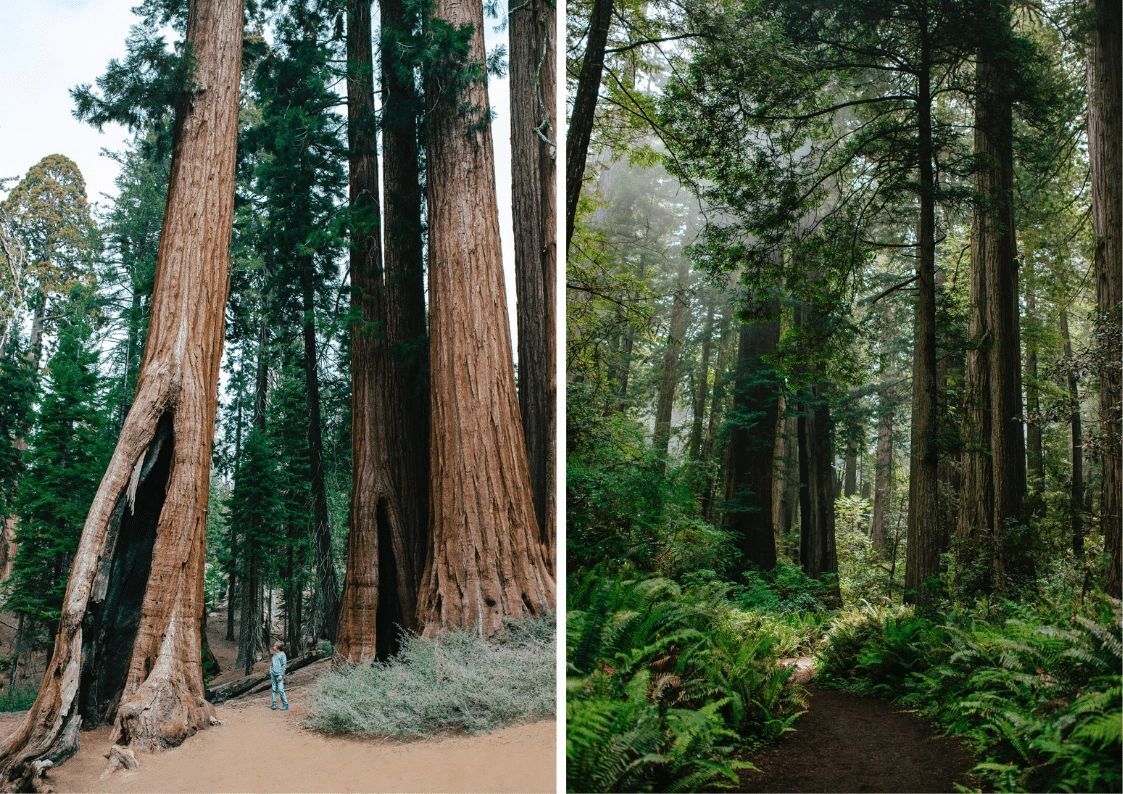 Visit Sequoia & Kings Canyon National Parks, instead of the Yosemite
Ancient sequoia trees aren't only in surplus at the Yosemite National Park. California's Sequoia & Kings Canyon National Parks are bustling with giant, really giant, sequoias along with 800 miles worth of trails. You can discover mesmerizing peaks, tranquil valleys, small and pristine lakes, and rocky mountains. You can even see the 1,500-year-old General Grant Tree, the third largest known tree on the planet. This Yosemite alternative has it all!
Plus, it's only a three hour drive from Yosemite National Park, so if you're eager for the best of both worlds, it's absolutely doable. And between the two parks, you can discover the Sierra National Forest with its mountainous scenery, lakes, and even waterfalls. You feel fully immersed into nature when you visit this lush California national park.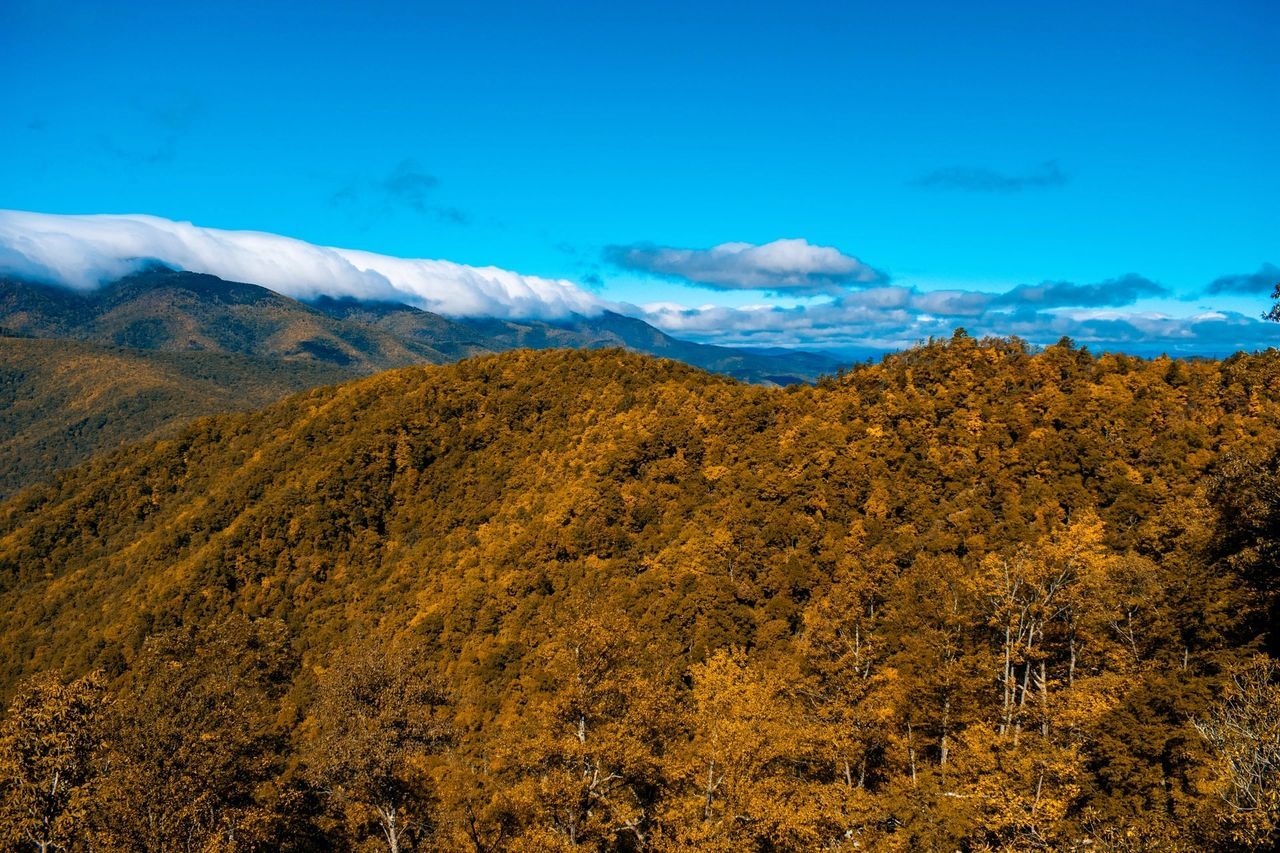 Explore the Pisgah National Forest, instead of the Great Smoky Mountains
Nestled in the Appalachian Mountains, just like the Great Smoky Mountains, the Pisgah National Forest is one of the dreamiest east coast parks. The bonus here is that it's a perfect retreat from the crowds. While the Great Smoky Mountains National Park and Gatlinburg see many crowds throughout the year (it is the most visited park annually), the Pisgah National Forest is much quieter, without forfeiting any natural beauty.
Head over to Asheville, North Carolina's charming, artsy town, and immerse yourself in the Pisgah National Forest that surrounds the city. Cruise the Blue Ridge Parkway for mesmerizing views of blue-tinted mountains, revel in seasonal foliage, or hop off the road for incredible hiking trails and camping. Hike through dense forests to discover waterfalls and swimming holes, or take on the river for kayaking or paddle-boarding. The Pisgah National Forest is easily one of the best alternatives to the Smoky Mountains, and a must-see in North Carolina.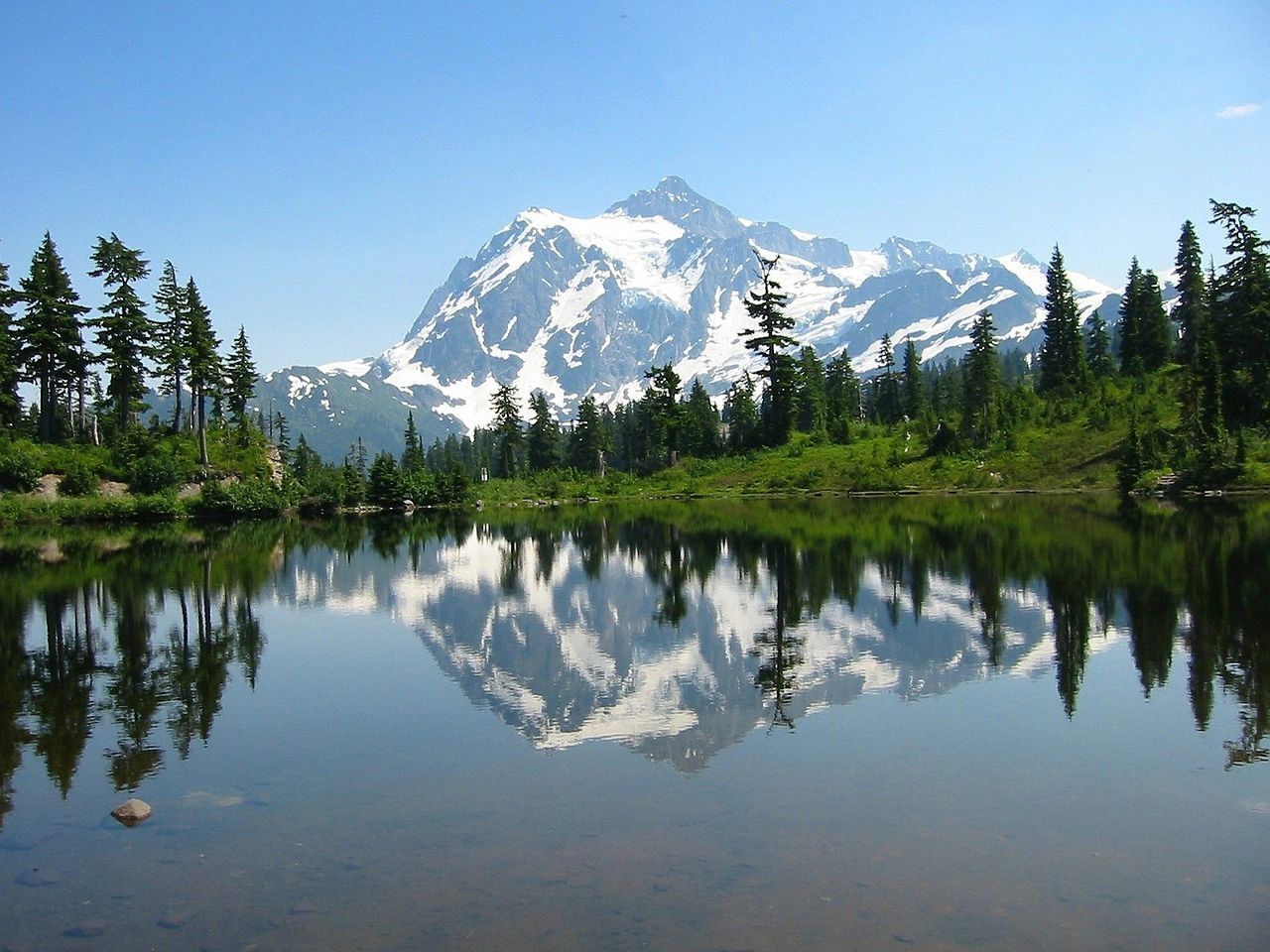 Visit North Cascades National Park, instead of Glacier National Park
Uniquely carved glacier peaks, a plethora of wildlife, and mesmerizing alpine forests are what you will find on a trip to Glacier National Park, but it's not the only place to revel in it all. When you visit North Cascades National Park in Washington, you can expect to encounter much of the same. This dreamland for mountain lovers is just three hours outside of Seattle, straddling the US-Canadian border.
More than 400 miles of trails are at your doorstep, inviting you into a world of blue lakes, majestic alpine forests, breathtaking vistas, and furry friends. You can even take a drive through Route 20 to enjoy some of the most spectacular views of the North Cascades National Park and surrounding land. Plus, stay in a floating, lakeside cabin for the full experience! You will quickly see why it's such a fantastic park alternative to Glacier.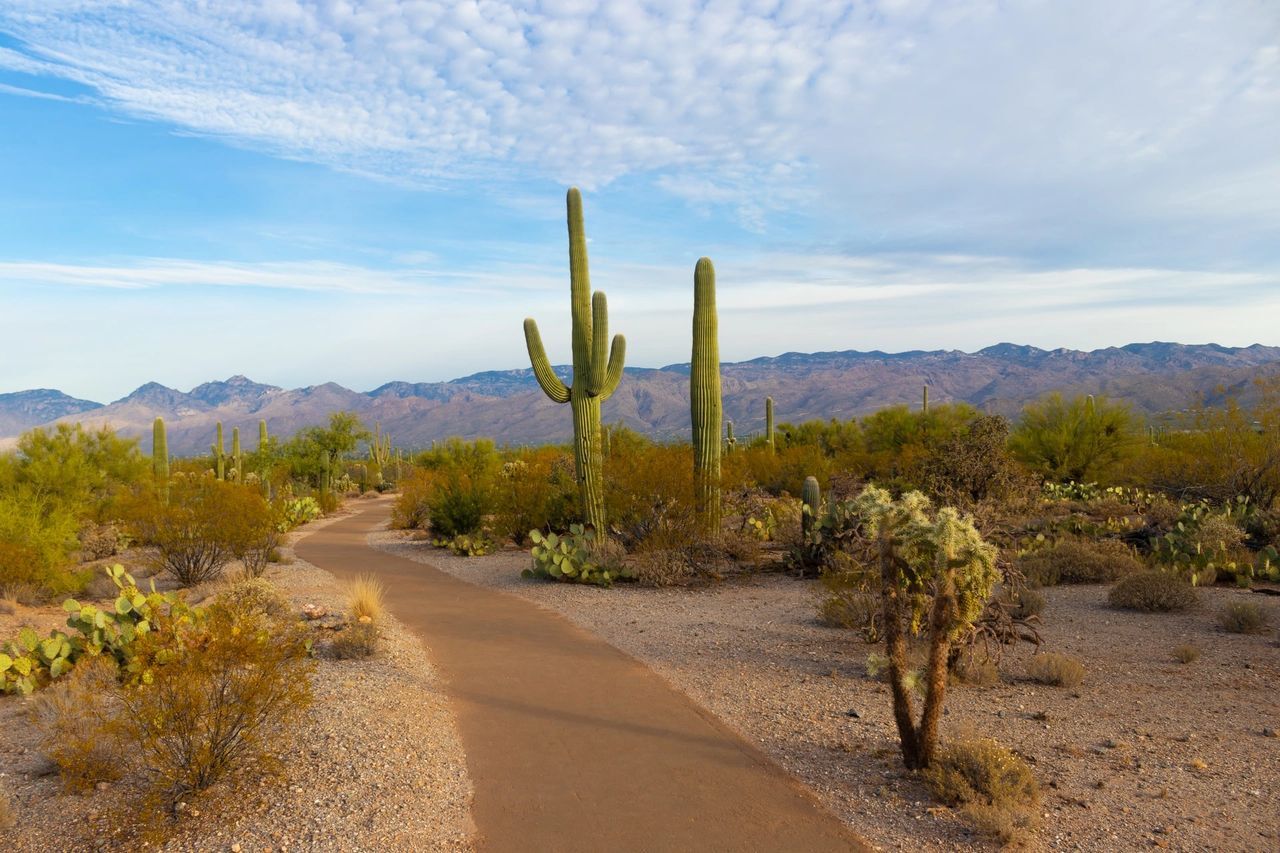 Check out Saguaro National Park, instead of Joshua Tree National Park in California
Another one of the most popular parks in the US, Joshua Tree is a desert park bustling with hippie culture, lux desert houses, and nature. However, if you wish to escape the steep prices and crowds of Joshua Tree, the Saguaro National Park is one of the best desert parks in the US. Sprawling with cacti like the majestic saguaro. These tall and yogi-like Saguaro cacti stand stoically throughout miles of this national park near Tucson, Arizona. Plus, they are a rarity and can take a hundred years for a saguaro to grow its first arm. But once grown, the cacti can reach 60 feet!
Like at Joshua Tree, you can still find beautiful desert-style homes, and it's a unique opportunity to see the Milky Way light up the night's sky on a clear night. Visit the Saguaro National Park and explore one of the best parks in the US.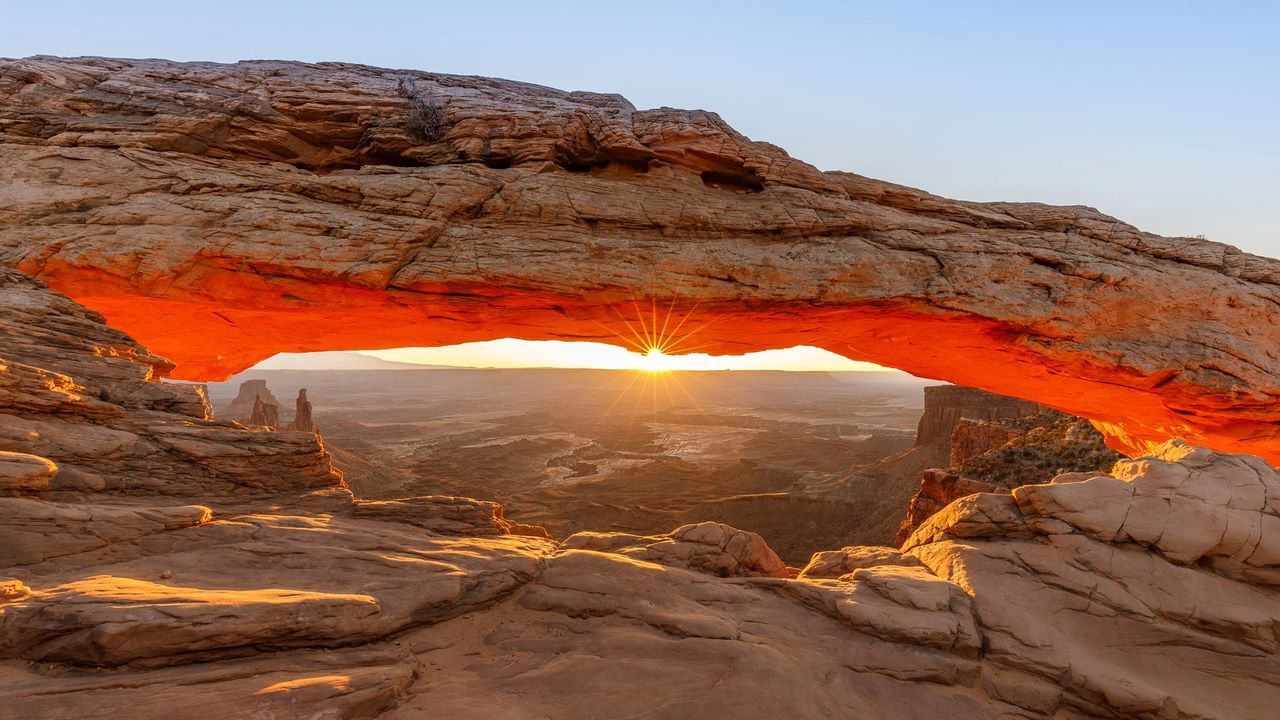 Explore Canyonlands National Park, instead of Zion
Known for its red, dramatic cliffs, Zion National Park is a gem, but it also boasts tons of crowds. Luckily, there is a dreamy, equally beautiful alternative that also finds its home in Utah. It's five hours away from Zion, so if you are on a long trip, you could even indulge in both!
With gorgeous desert landscapes that have been carefully carved by the Colorado River, Canyonlands National Parks offers a stellar alternative to Zion. Uncover countless golden canyons, picturesque hiking trails leading up to incredible viewpoints, and many woody plants and wildlife.
You can even gain a new perspective of this Utah national park with an exciting helicopter ride above the park. See its natural arches, winding cutouts from the river, and its Mars-like terrain. It's one of the best things to do!
—
With almost 90 million acres of national parkland, there is no shortage of parks and forests in the US. It's hard to go wrong with an adventurous trip into the wilderness, but these 5 alternatives will help you enjoy some of the US's most miraculous natural beauties without the crowds and clichés of many other parks. Reach out today to start planning your US national park trip today! One of our expert travel advisors is ready to help.