As one of the most cosmopolitan and historical capitals of the world, London has plenty to keep visitors busy and entertained for days on end. But with so many treasures within easy reach, the rest of England beckons! The lure of the city lights can wait – here are a few unforgettable day trips from London to enjoy.
Windsor Castle, Stonehenge and Oxford – from Prehistory to Modern Academia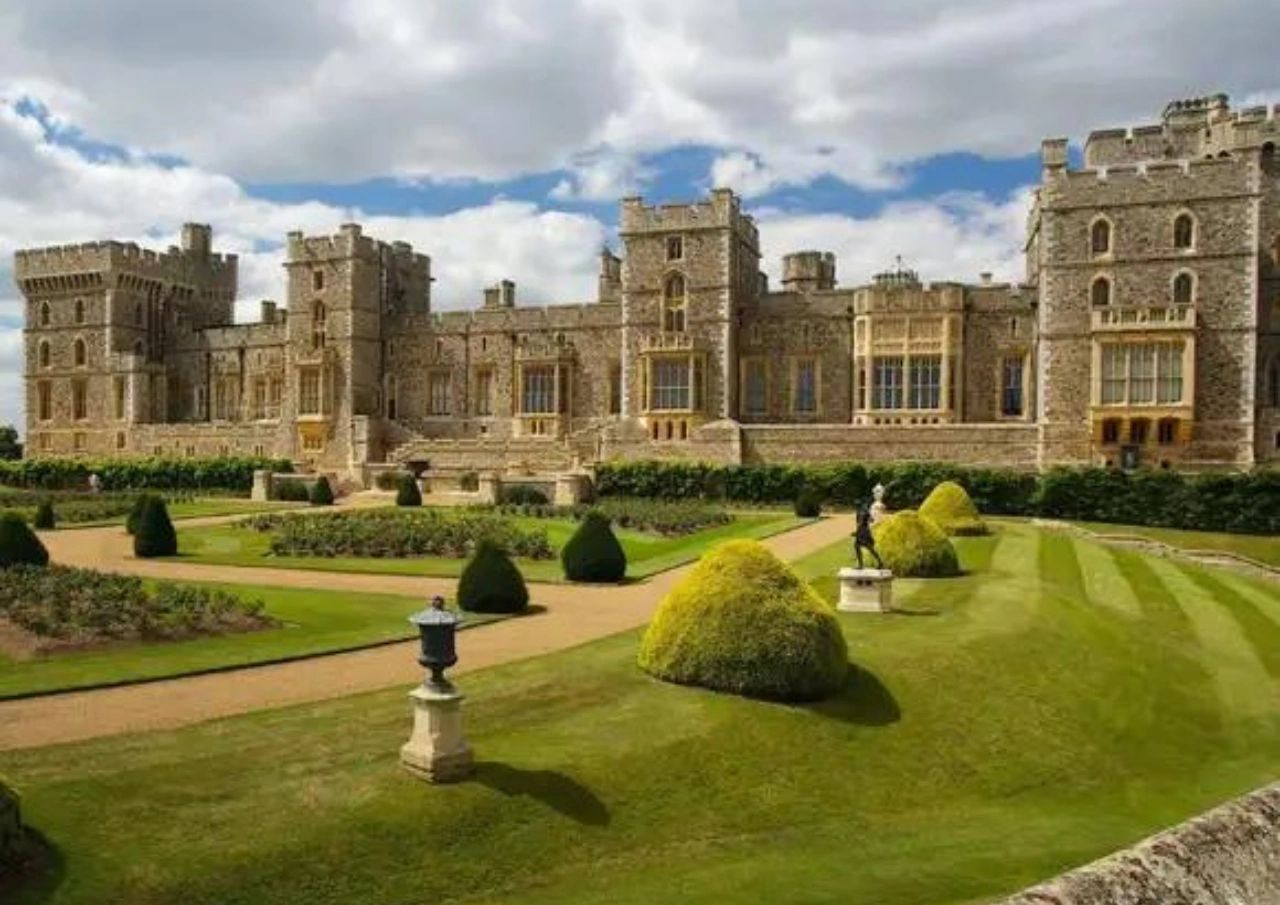 Windsor Castle
A trip to the 950 year-old castle, currently the Queen's main residence, is a must for any visitor to London. Highlights of Windsor include the beautiful precincts tour of the property (initially built as a fortress in 1070 by William the Conqueror), the Changing of the Guard – no less spectacular than the pageantry at Buckingham palace – and the China Museum, housing treasures from China and Japan collected by past monarchs. Windsor is also the resting place of the Duke of Edinburgh, who passed in 2021.
Stonehenge
This 5000 year-old UNESCO world-heritage site is best known for its mystical circle of standing stones, but rest assured, dressing up as a druid is not a requirement for a visit! It is not known exactly why Stonehenge was built – most likely it was a place of religious ritual, for seasonal ceremonies like the solstices but and even funerals. You can visit Neolithic homes there too, reconstructed from the archaeological remains of similar houses unearthed at a site nearby.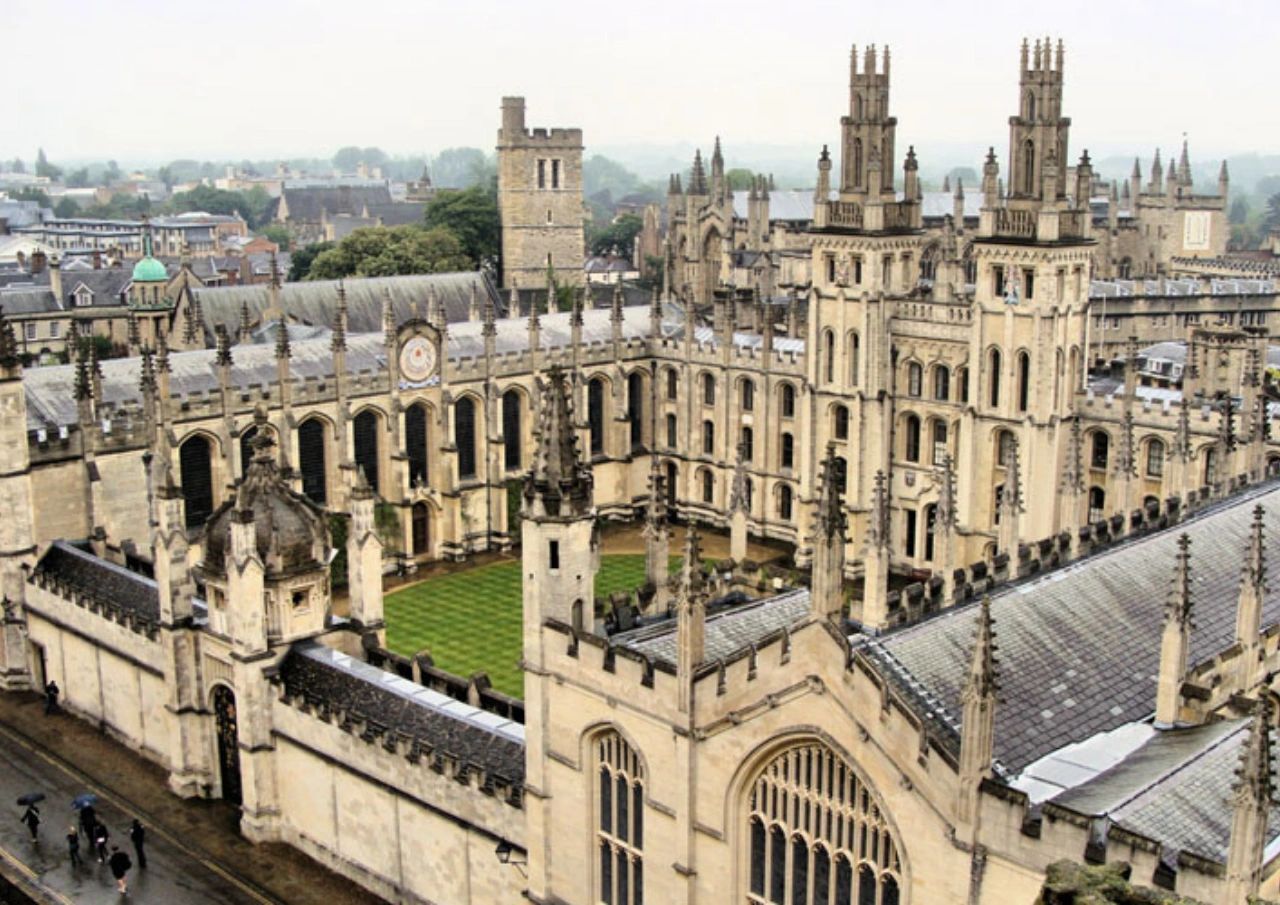 Oxford
Christened "The City of Dreaming Spires", by poet Matthew Arnold, the city is known first and foremost for its university, located in the city's medieval center. And if you take a university walking tour, you will see why the architecture of the 38 colleges inspired the poet's vision. If you'd like to walk some more, you can be guided around the Harry Potter movie filming locations. A leisurely river cruise through the town along the Thames makes the perfect setting for afternoon tea, though for more independent travelers, taking your own punt around Oxford's backwaters can be fun too, and you can quench your thirst at the Victoria Arms pub. Oh, and Oxford has Britain's oldest botanical gardens, which date back 400 years. Yes, really!
Bath and Brighton – from the Riverside to the Sea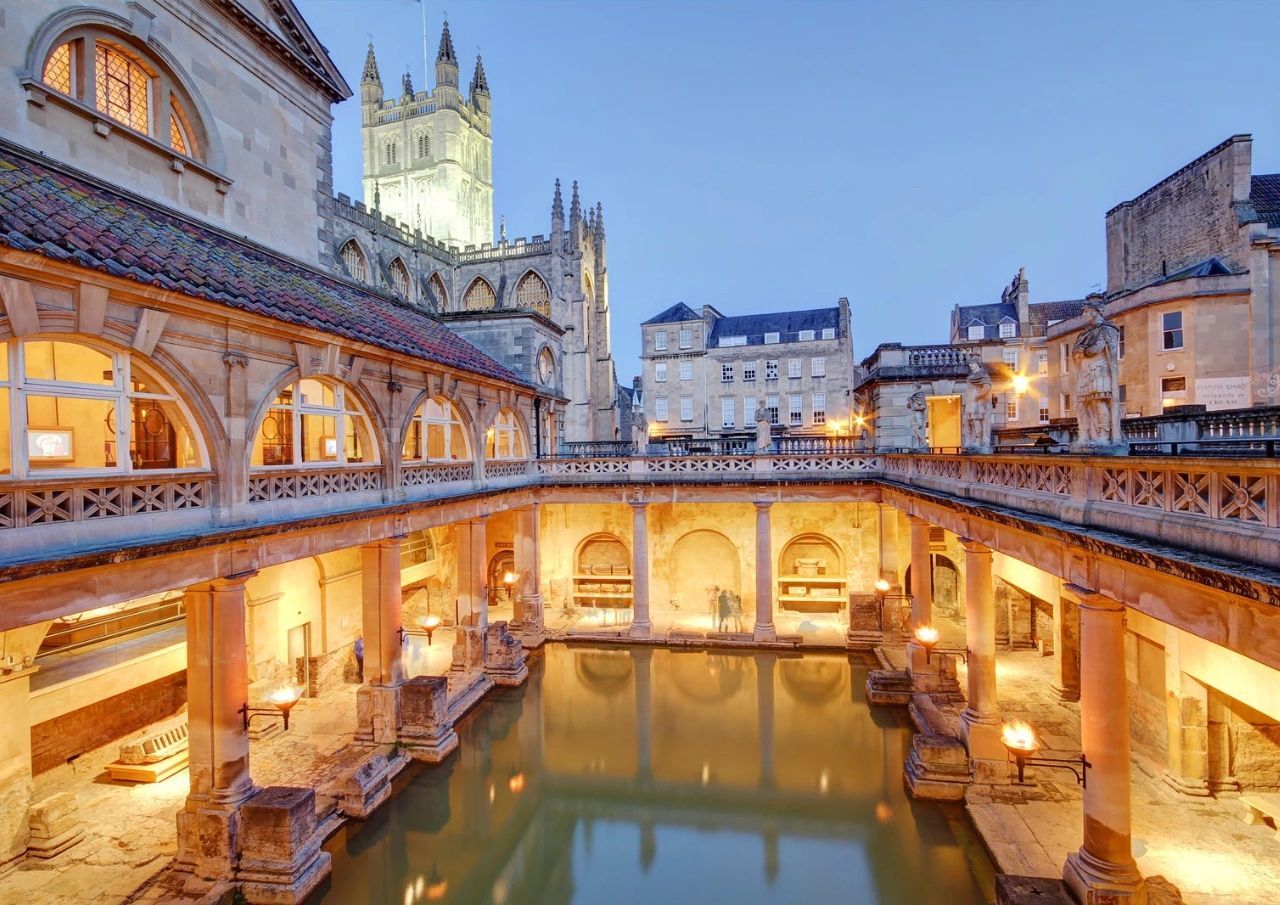 Roman Baths
Possibly the most beautiful and easily accessible town for a day tour, Bath is home to 2000 year-old Roman Baths, built around thermal springs, and now a UNESCO World Heritage site. They are not currently in use, but fear not, you can get your natural hot spring immersion experience at the Thermae Bath spa. Bath is a wonderful town to wander around, and see Bath Abbey, with its ornate 'Ladder of angels', or the Royal Crescent, a semi-circle of historical terraced houses. A short boat trip on the river Avon will take you past the intricate and beautiful Pulteney bridge. Bath is also the start of the Cotswold Way, an iconic 102-mile walking trail through the Cotswold countryside.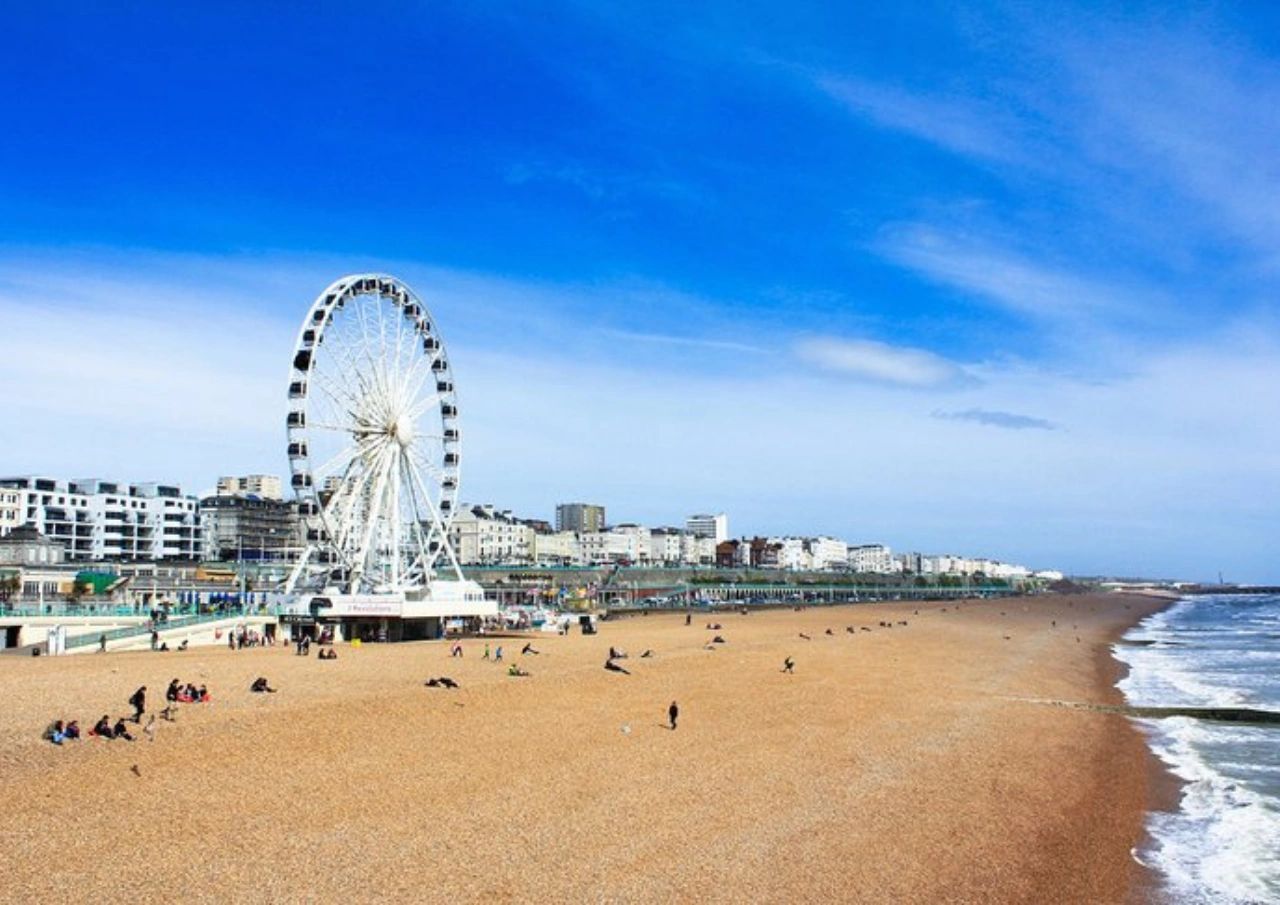 Brighton
Who would've thought you could spend the day on the beach, take a dip in the sea, and be back in London for dinner? Brighton is a modern and buzzing seaside town, with a few unique attractions such as the Royal Pavilion, which was the pleasure palace of King George IV and combines regal pomp with Indian and Chinese influences. Brighton Palace Pier is a must, with a very British vibe – it houses fairground rides, game arcades and restaurants, all stretching out into the sea. Or you can borrow a BTN city bike to cycle along the coast, at the foot of the famous white cliffs. For "rambling" (hiking) enthusiasts, just a few miles out of Brighton lies Devil's Dyke, a beautiful space of wild nature on the South Downs and great for a stroll – either long or short. With multiple flea markets and shops of every description, Britain's LGBTQ+ capital has something for everybody.
Brighton is only an hour from London by train.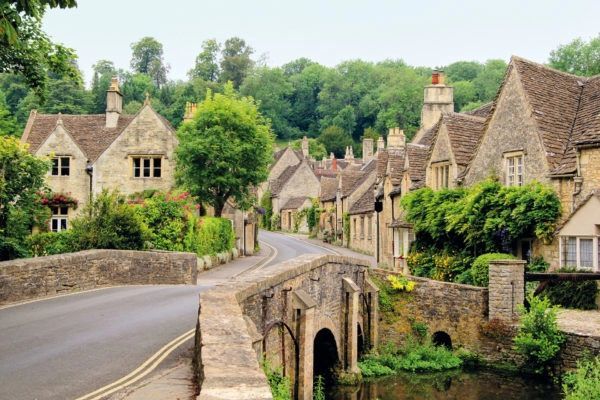 The Cotswolds and Downton Abbey – Trek or Treat?
If you were charmed by the countryside on screen in "Downton Abbey", you'll be enchanted by the Cotswolds in real life. The area is dotted with beautiful little towns and villages, and criss-crossed by country lanes lined with thatched stone cottages. It is picture-postcard, bucolic rural England. For many, just driving around these quant little towns, and stopping off for a stroll on the open grassy heights around Broadway tower, or lunch in a local pub will be entertainment enough. And yet, there is so much more! Blenheim Palace earned its title by its grandeur, but this breathtaking country house is neither royal nor episcopal. Voted one of the prettiest villages in England, Bourton-on-the-Water is known for its honey-coloured stone architecture and low bridges over the beautiful River Windrush, and is even home to parrots, owls, and king penguins at its aviary, Birdland. Kayaking, water-skiing and sailing are all on offer at Cotswold Water Park, and you can always make your way to The Porch House, Britain's oldest pub, in Snow-on-the-Wold, to treat yourself to a refreshing pint. For those who seek a bit of adventure, the 102-mile Cotswold Way takes walkers through the heart of England's woodlands, over rolling hills and across magnificent open spaces.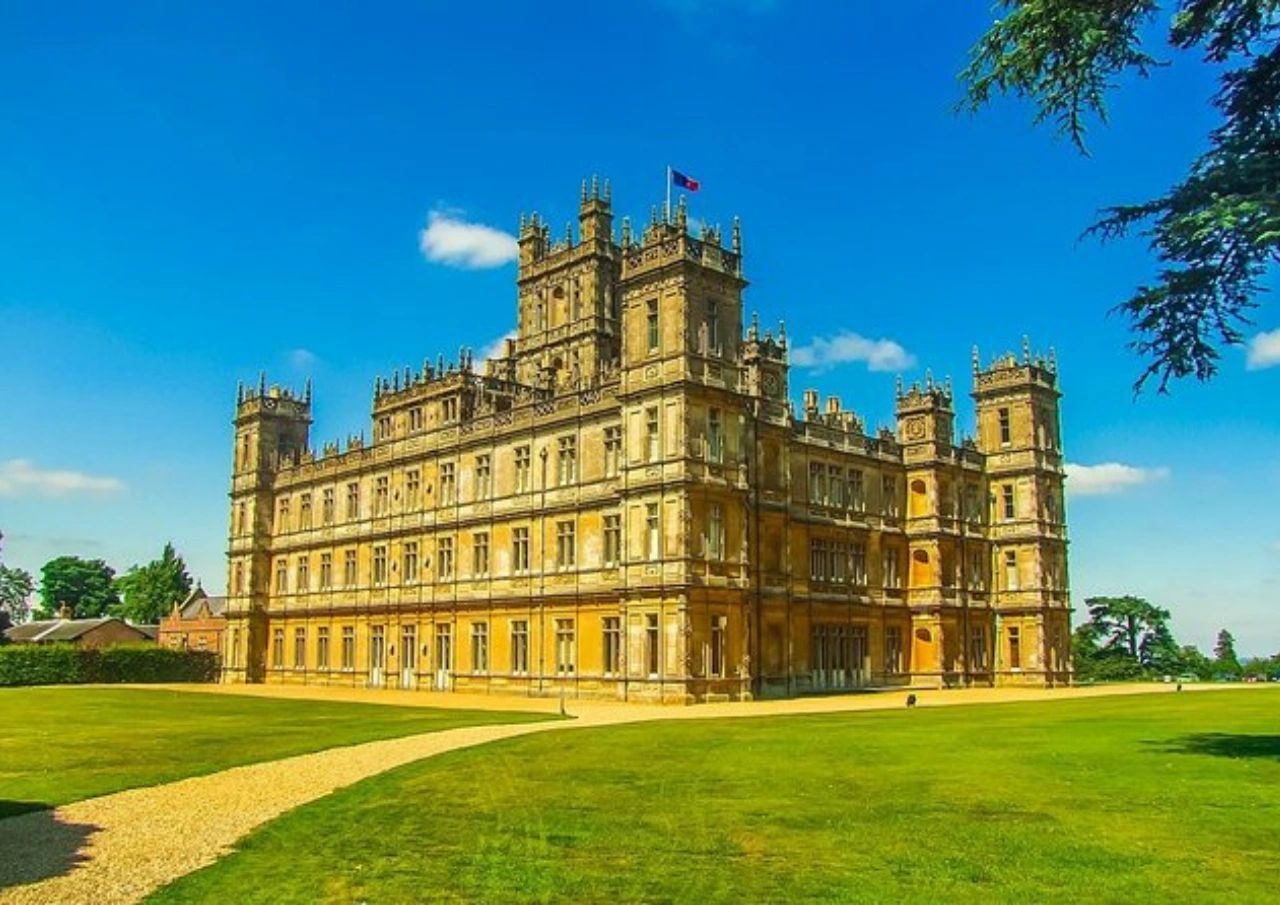 And what of Downton Abbey? Well, it's actually Highclere Castle, and it's only a short drive from the Cotswolds (or a hop from Oxford). And for die-hard fans of the TV show, Bampton village is where much of the 'outside world" of Downton was filmed.
The Cotswolds are a two-hour drive from London, and there are a range of tours on offer depending on just how much you wish to pack into your day!
The English are a nation who enjoy a leisurely game of croquet, relaxed (and copious!) garden teas, and cricket matches, during which hours pass and almost nothing happens! So, slowly is the most enjoyable way to visit their tourist destinations. But if time is something you're short of, you'd be astonished how much you can still fit in thanks to a guided tour or two. However, with so many tour operators vying for your custom, and so many options, organizing the perfect trip to London and the green England around it can be a bewildering task – that's where we'd be delighted to help, and put our expertise and experience at your service
—
Ready to plan that vacation? Give us a call or contact us today! We are so excited to help make your trip a reality.