Hassle-free and relaxed, all-inclusive resorts make travel as blissful as it ought to be. While we often imagine the Mexican coast or some gleaming Caribbean island when we think about all-inclusive vacations, there are actually many in our own backyards. So, to answer the question, yes US all-inclusive resorts are absolutely a thing. Laidback and relaxed travel is just at your doorstep – and you might not even have to catch a flight. Here are our picks for the best all-inclusive resorts in the USA.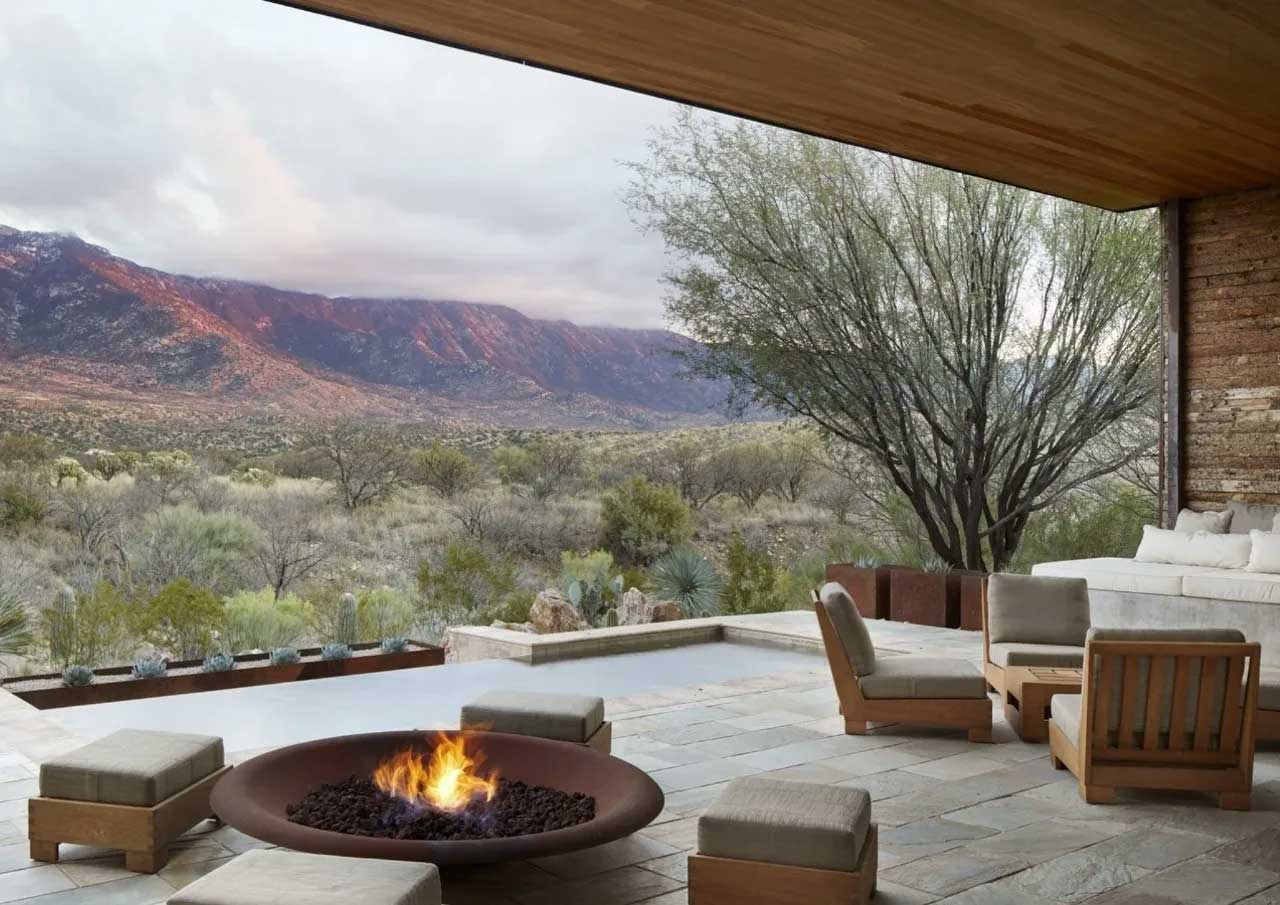 Miraval Arizona Resort & Spa for a wellness retreat
This majestic property is located in Tuscon, surrounded by desert mountains, palm trees, and cloudless skies. Miraval Arizona Resort & Spa caters only to adults and has a primary focus on sustainability, health-conscious experiences, and mindfulness. Perfect for a solo getaway or a special trip with a loved one, this US all-inclusive resort will leave you relaxed and well pampered.
Visitors can enjoy a range of more than 120 guided activities focused on wellness and adventure. Experiences like a hands-on beekeeping course or consultations with experienced nutritionists or outback hiking excursions make this resort truly unique. And it's all included in your stay!
Plus, the property's gorgeous desert vistas and casita-style accommodations amplify the atmosphere of mindfulness. Combine that with carefully-crafted healthy meals, unlimited snacks and smoothies, and full access to the spa and numerous classes and it's easy to see why Miraval makes for one of the best wellness resorts in the US.
And if you're not interested in Tucson, Miraval also has all-inclusive resorts in the Berkshires in Massachusetts and in Austin, Texas.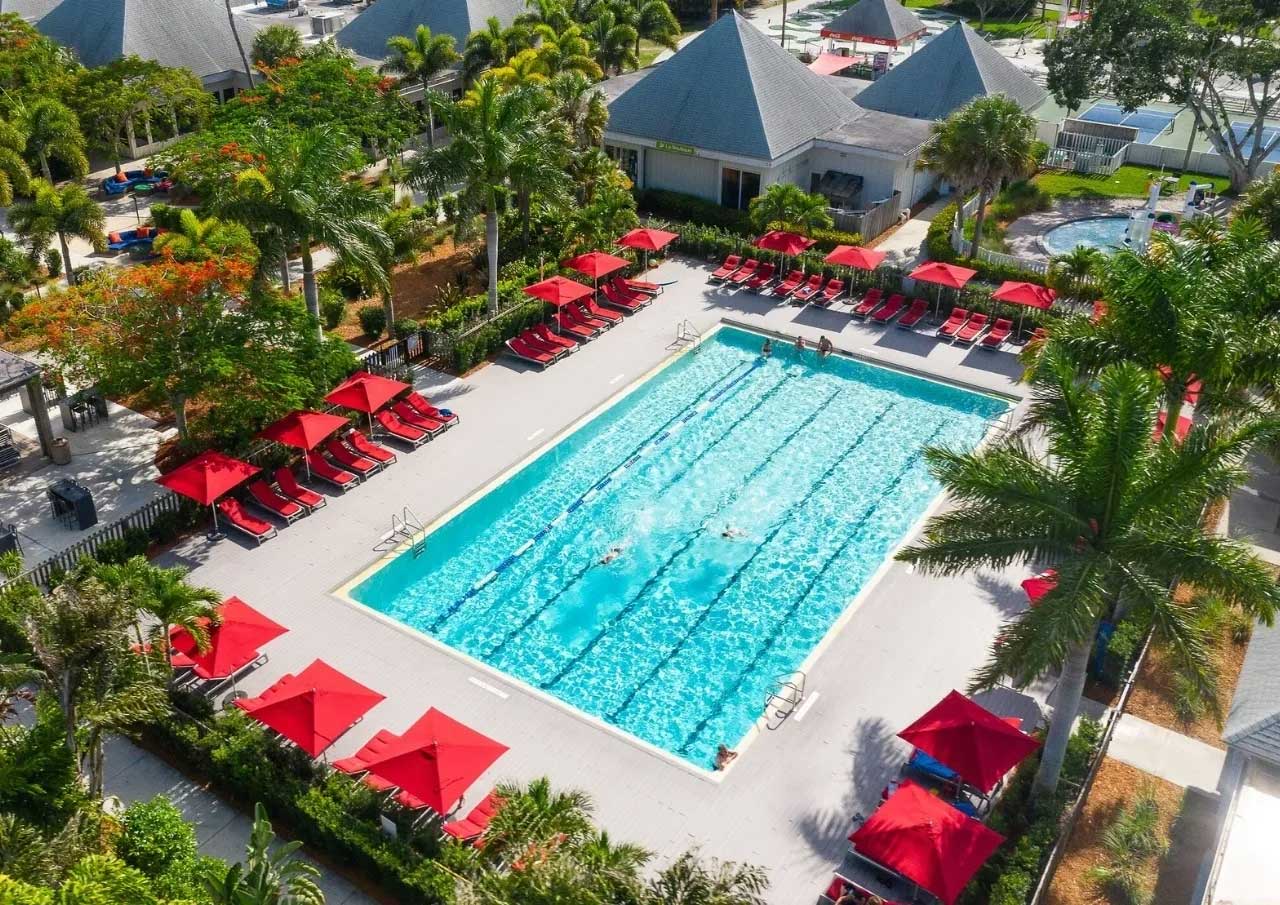 Club Med Sandpiper Bay, Florida for families & sports enthusiasts
About a half-hour from the iconic West Palm Beach, the all-inclusive Club Med Resort at Sandpiper Bay offers Florida's best family-friendly, all-inclusive resort. The resort at Sandpiper Bay boasts a tropical climate, sports facilities with esteemed coaches, the pristine St. Lucie River, an adult-only infinity pool, and all the pros of an all-inclusive – with lots of perks for families.
Guests can enjoy sports and activities like tennis, golf, volleyball, swimming, yoga, and more. The environment is airy and fresh, offering gorgeous Florida sunsets and great memories to bring home as souvenirs. Plus, the two bars are perfect after a day of volleyball in the sand or indulging at the on-site spa.
But what makes this Florida resort so kid-friendly are its kids' club facilities. Parents can enjoy playing golf in the warm Florida sun while the younger ones play at supervised day camps. With different facilities for various age groups from ages 0 to 17 years old, the kids will be well taken care of with sports, crafts, and skill-building. Fun for the kids while providing the perfect balance for families on vacation!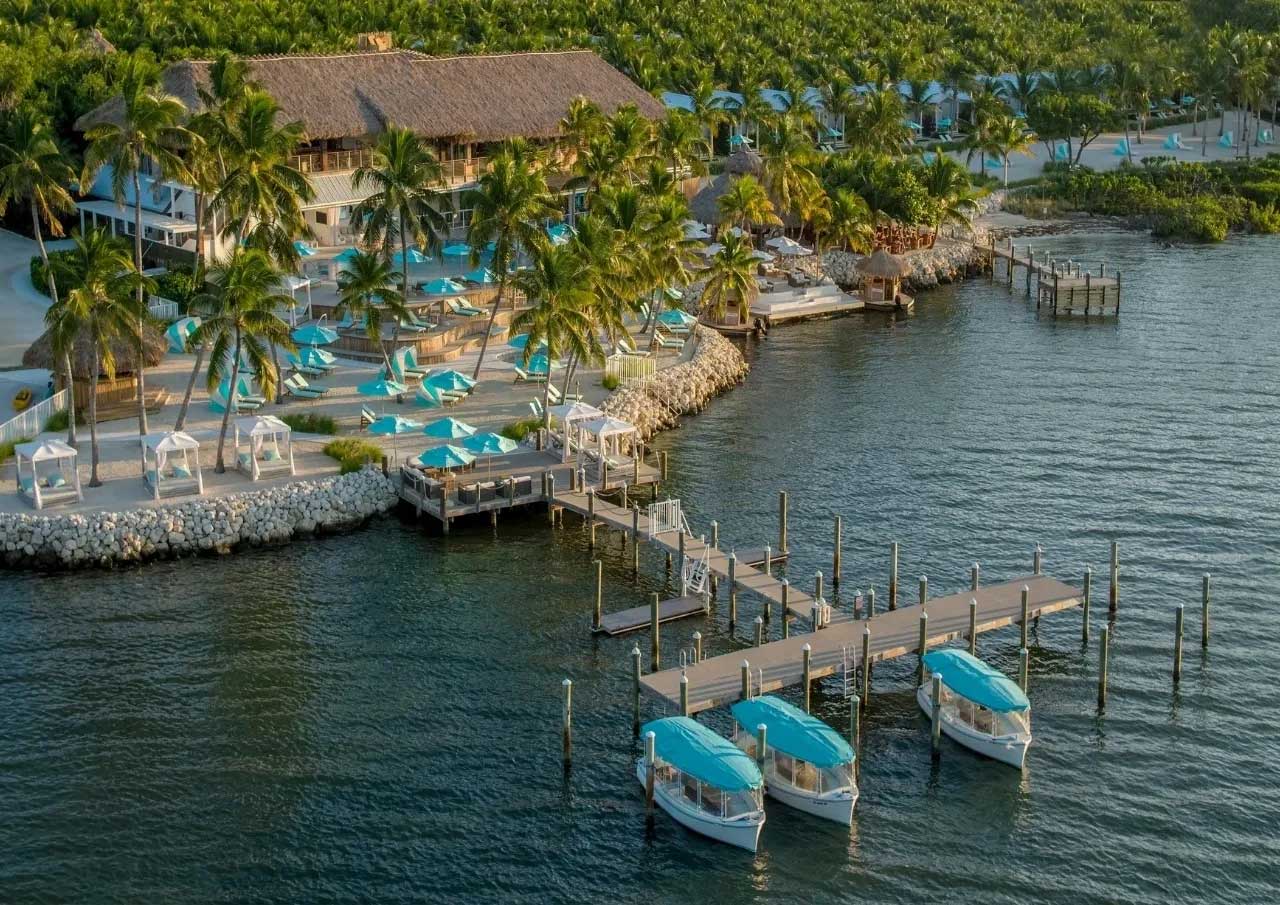 Bungalows Key Largo for adults only 
Nestled within a botanical garden and surrounded by sparkling water, Bungalows Key Largo creates a mindful experience with its stunning location, adult-only environment, and relaxing facilities. Whether you want to spend time with your partner or best friends, Bungalows Key Largo is one of the best all-inclusive resorts in the USA.
What makes this such an amazing everything-included resort are all the top-notch amenities, premium alcoholic beverages, and activities. Take kayaks or paddleboards and head out onto the Buttonwood Sound, snorkel in the ocean, relax at group yoga classes, get free rides around town, enjoy pools with dazzling views, and so much more.
And when you're not soaking up all these awesome perks, you can simply relax in your beautifully scenic room or get some sun on Coconut Beach. Whether you want to relax or go out on adventures, Bungalows Keys Largo is really the full package deal for adults looking for an incredible US resort vacation.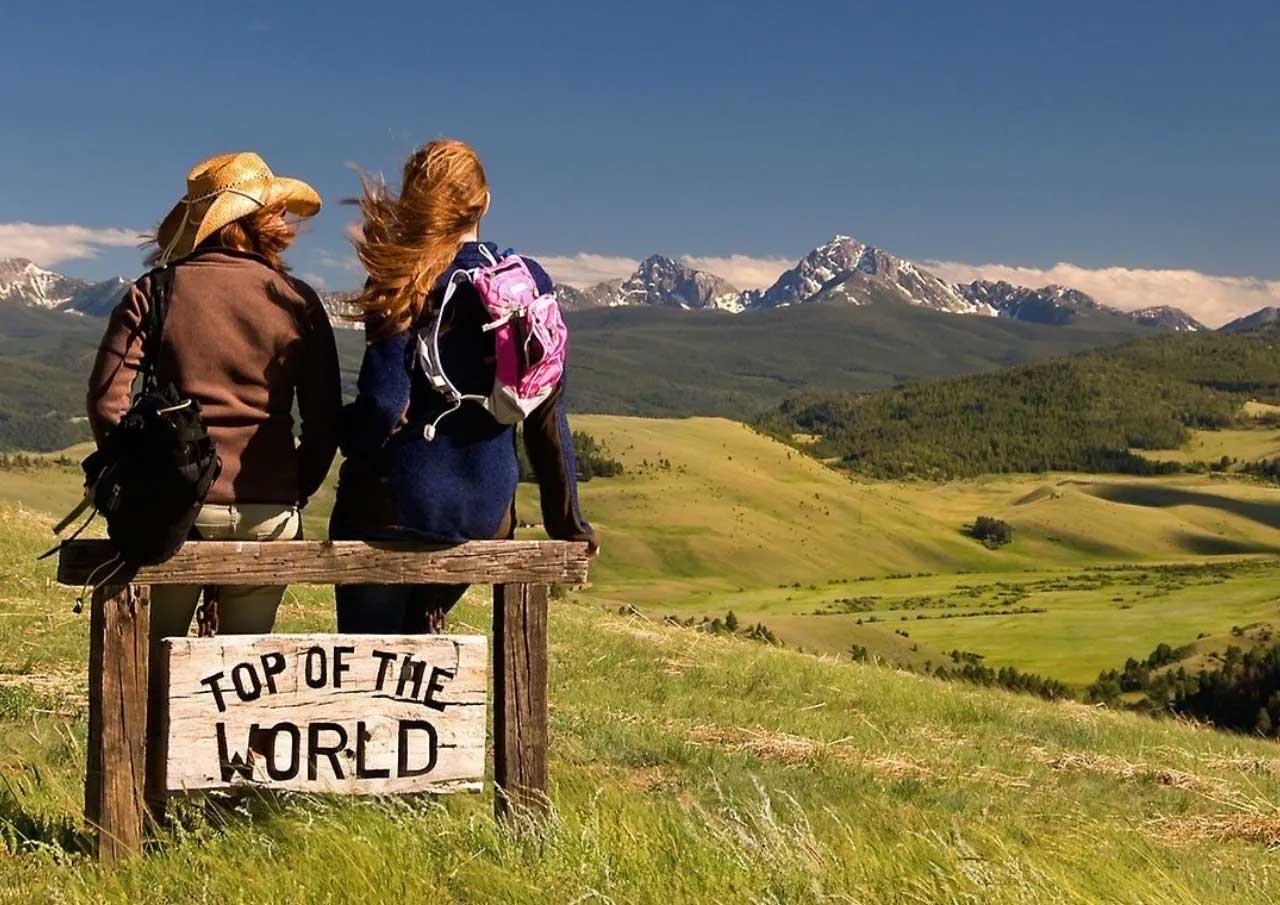 The Ranch at Rock Creek, Montana for rugged and remote luxury
Located in stunning Philipsburg, Montana, this dude ranch is steeped in beauty, luxury, and adventure at every turn. The property flaunts more than 6,600 stunning acres of guest acres and sumptuous all-inclusive amenities, educational kids clubs, and endless food and drinks. Those are then met with outdoor activities like horseback riding, winter snowmobiling, and bowling in a rustic saloon to create one truly memorable Montana experience.
Of course, the fun doesn't stop there. Once the stars fill the night sky, guests can turn to the Silver Dollar Saloon for karaoke, poker, billiards, bowling, and movie nights. Meanwhile, children can let loose at the resort's excellent kids club where they can enjoy educational activities about the great outdoors, plus playtime and lots of fun. The property offers the perfect balance for a family vacation, creating a truly inclusive experience for all seasons!
All-inclusive accommodation at The Ranch includes things like rustic decor, a luxury bathroom with all the essentials you'll need, snacks, beverages, and pleasant views. Plus, all meals are included, plus unlimited premium beer, wine, and spirits.
When it comes to mountainside luxury that is ideal for the whole family, The Ranch at Rock Creek is hard to pass up. We give a big thanks to its unique all-inclusive amenities and picturesque scenery for that!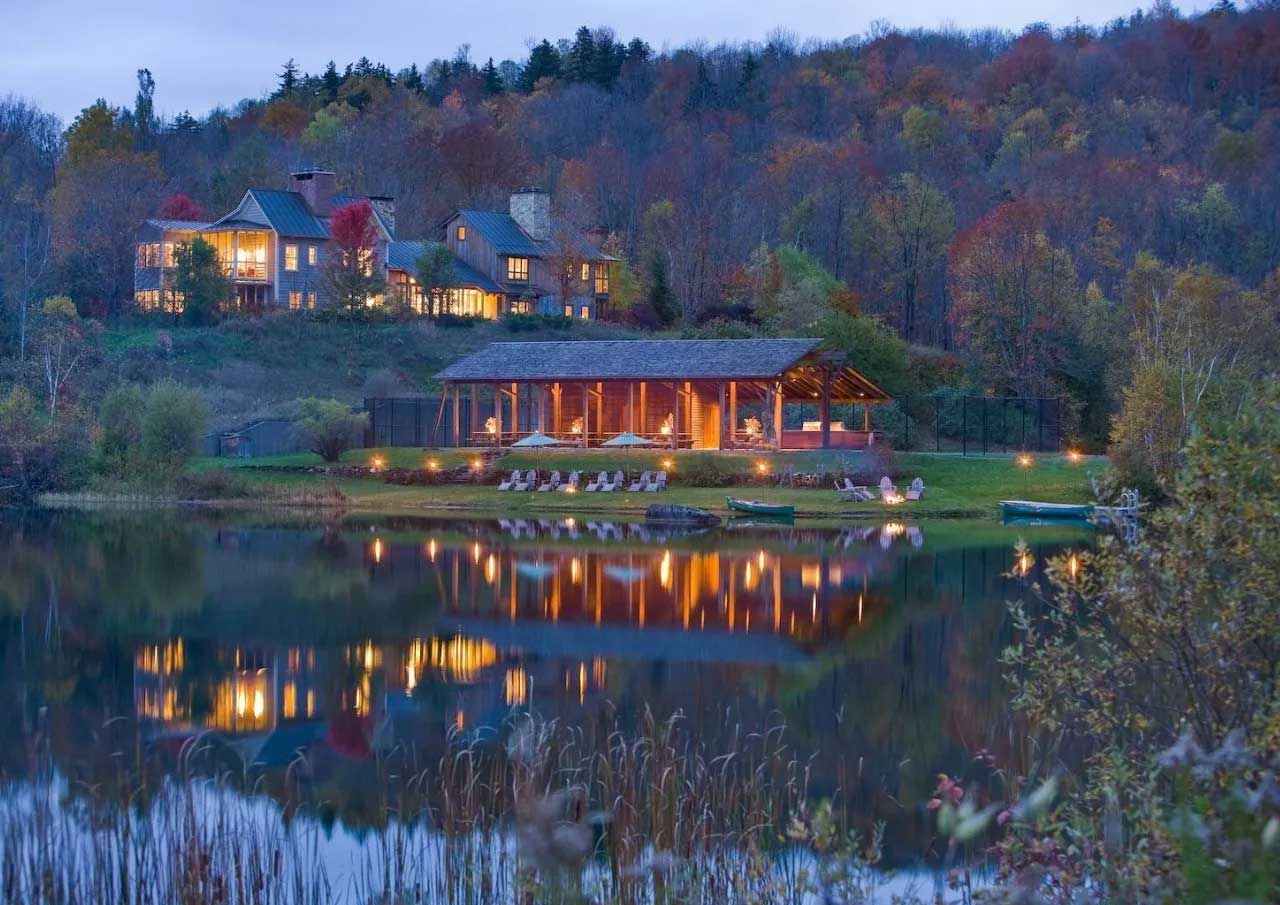 Twin Farms, Vermont for countryside experiences
No matter the season, Twin Farms is a delight. This estate resort offers all-inclusive packages surrounded by snow in winter, vivid foliage in fall, and all-around countryside beauty in spring and summer. And its 14 and up age requirement gives it a relaxed and laid back atmosphere.
There are so many things to explore when you stay at this cozy property in Vermont. Canoe upon the resort's beautiful pond, cycle on scenic paved paths, go winter skiing, enjoy a match of tennis, or simply unwind by the brick fireplace in your room. One thing we especially love about Twin Farms are its picturesque picnic options. Guests can enjoy a picnic lunch anywhere on the property, plus bonfires and s'mores in the evenings. Everything is included, and it's totally worth trying a bit of everything!
Easily, Twin Farms takes the prize for one of the best all-inclusive resorts in the USA thanks to its gorgeously designed cottage and suites, sumptuous meals, evening cocktails, premium beverages, a Japanese-style spa, fitness center, and unlimited activities.
US all inclusive resorts don't play around. Soak up the 5-star experience with everything included when you book a stay at one of these incredible resorts. Curious about other all-inclusive resorts? Book a free consultation today! 
—