Alaska is one of those places that you can't really appreciate until you visit. Those who haven't visited often think, "Who would vacation in Alaska? I need the beach!" Those of us curious enough to see what makes this far northern state so unique know the reason. Alaska is a place for adventure, tranquility, unbeatable views, unspoiled nature, and unique experiences. No state, and not even many places in the world, can even begin to compare to Alaska. Here's how to experience the most unique and best things to do in Alaska.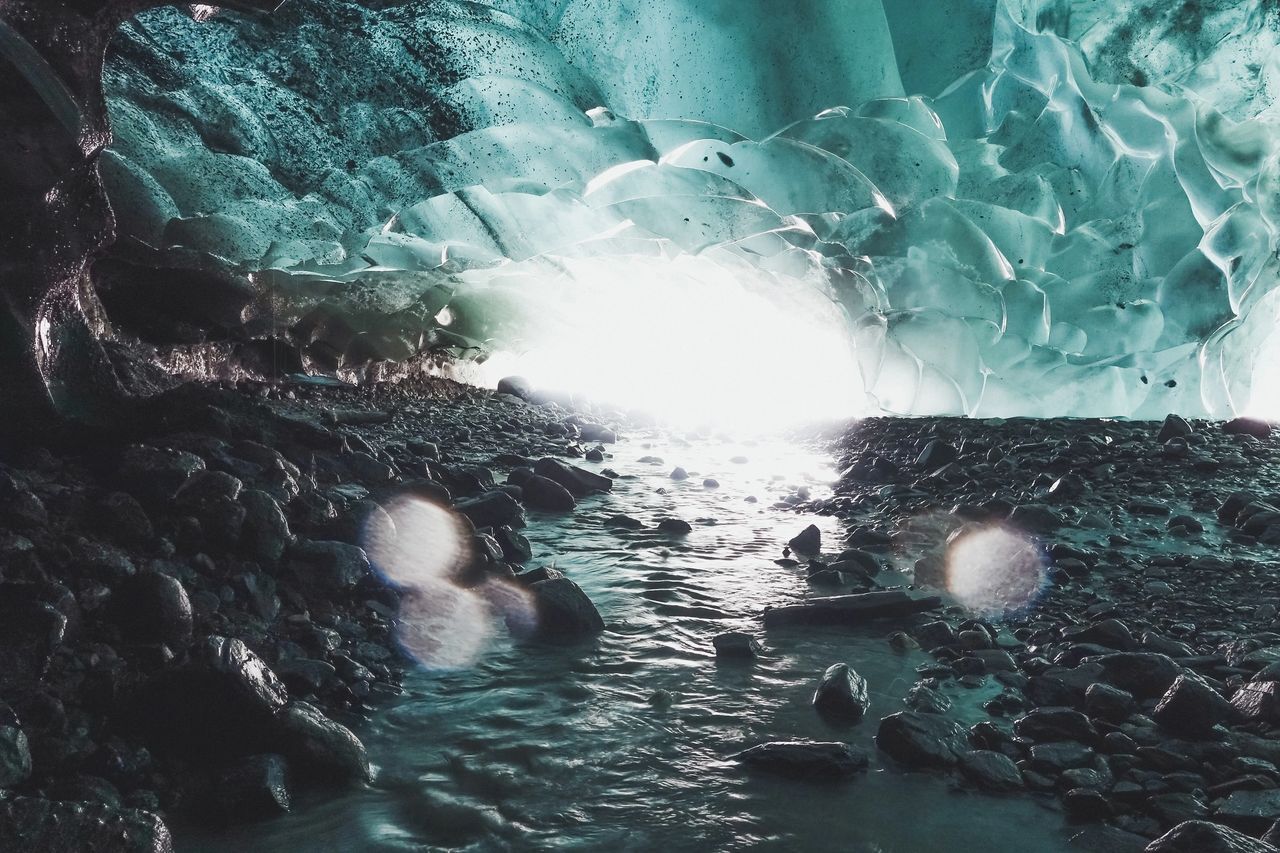 Experience the Mendenhall Ice Caves in Juneau
Trek into a rocky cave as water gently flows alongside your footsteps. Before you know it, you're standing beneath an icy blue ceiling inside of a partially hollow glacier. This 12-mile long glacier is just 12 miles outside of downtown Juneau, making for one of the best things to do in Alaska.
Its blue walls vibrantly shimmer, and you'll almost feel like you're staring into a fishless aquamarine. It's a unique experience to have in Juneau, and it's something worth seeing before it's gone. As the earth warms, this special spot in Alaska is slowly shrinking.
Witness the incredible views at Denali National Park
Denali National Park is a must-see when you visit Alaska. The park and nature reserve consume a massive six million acres, but that's not even Alaska's biggest park — it's the third. Denali is, however, a favorite among many locals and visitors. It boasts otherworldly glaciers, an abundance of wildlife like caribou, moose, and grizzly bears, as well as the US's tallest peak. The striking Denali Mountain (or Mount McKinley as it was formerly known) summits at over 20,000 feet and is scenically covered in snow.
While here, embrace your most adventurous side! Hike through lush landscapes, camp by a picturesque lake reflecting the Denali Mountain, or book a helicopter tour to see the massive park from a bird's eye view. Feeling like some more adventure? Take on the Denali Park Zipline and soar through the sky.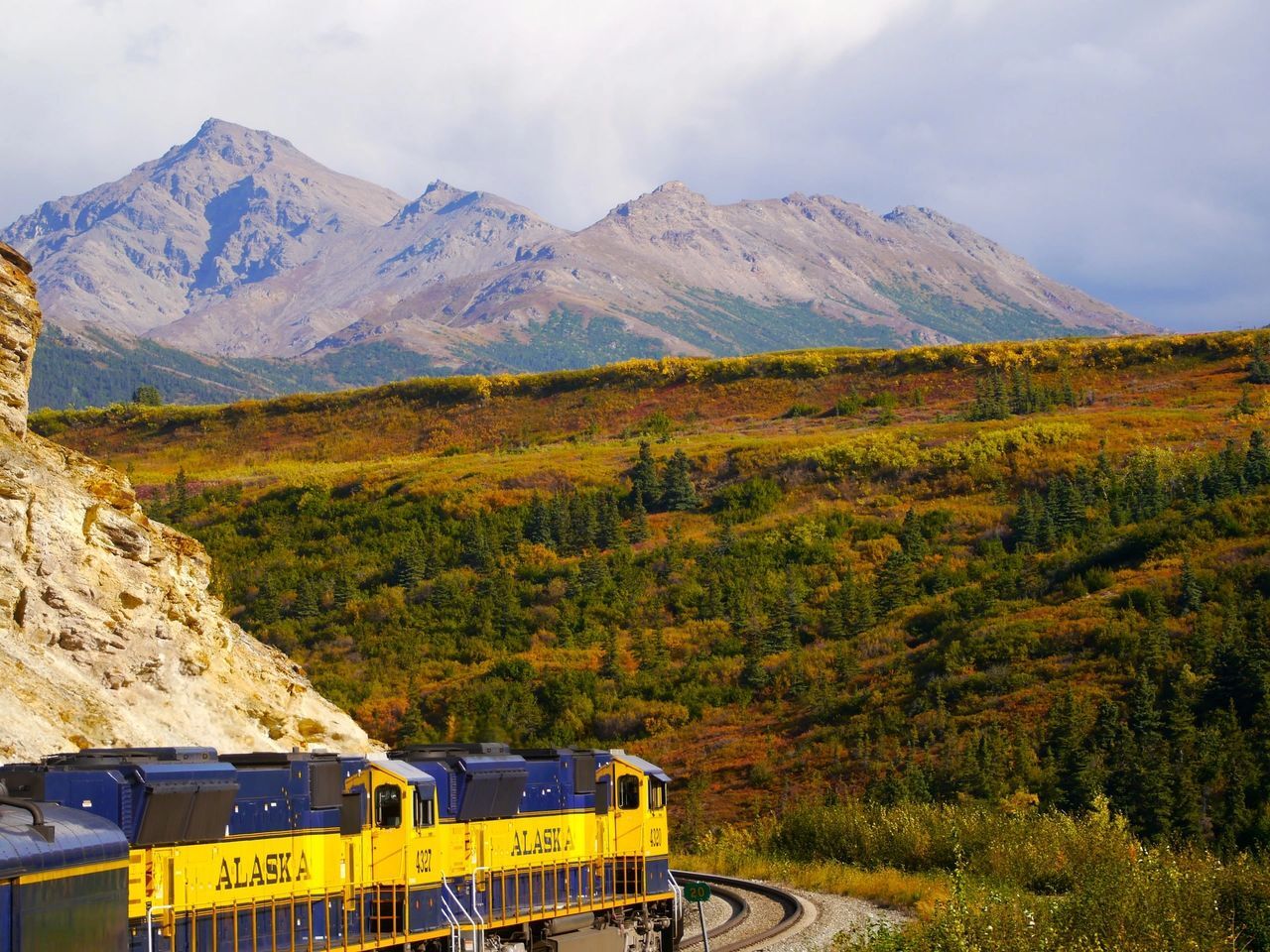 Take the White Pass & Yukon Route Railway
For one of the best ways to leisurely enjoy Alaska's diverse terrain and vibrant nature, book a ride on the White Pass & Yukon Route Railway! The railway not only provides some unbeatable views, but it serves as a symbol of accomplishment, as it dates back to the Klondike Gold Rush of 1898.
Though it once took gold miners from Canada to Alaska, it now serves as one of the best things to do in Alaska! Hop on one of the vintage passenger coaches and ride past gorgeous mountains, fields of wildflowers, dreamy glaciers, gushing waterfalls, and deep forests.
You'll hug the mountainside as you safely cruise up to a height of 3,000 feet on this two-hour journey. It's a summer and fall favorite in Alaska!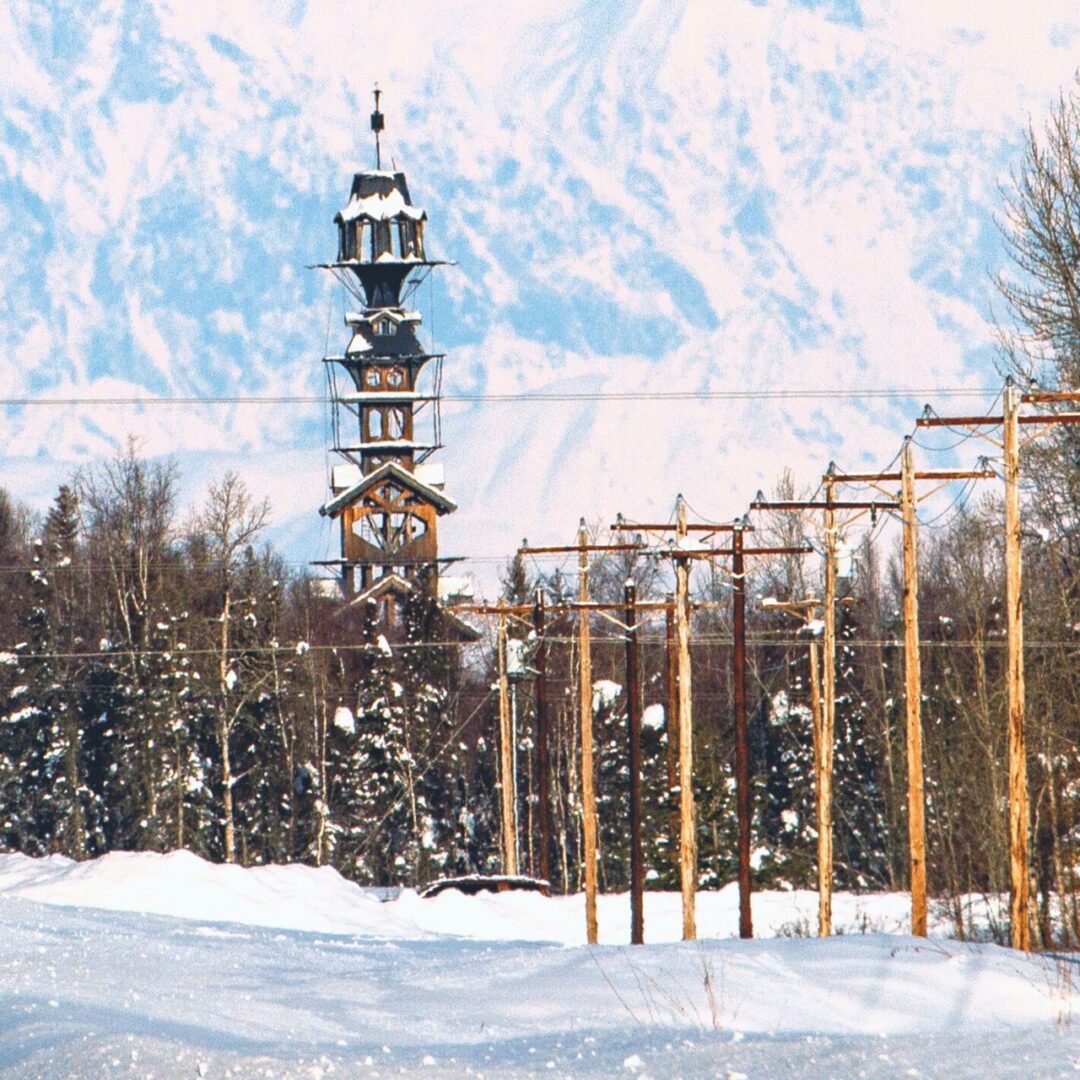 See the bizarre 'Dr. Seuss House' in a forest near Talkeetna
This whimsical tower-shaped cabin can be found in the forests of Willow, just outside of Talkeetna. Locals call it the 'Dr. Seuss House' thanks to its oddly uneven and towering design. The owner actually calls it the Goose Creek Tower. It looks like a bunch of cabins were all stacked on top of each other in some Jenga-like style.
It peaks out well above the trees and is one of the unusual things to see in Alaska. Standing at 185 feet tall, the tower house is currently not open for tours as it's still considered a construction zone. However, it's worth it enough to see the mesmerizing building from up close or afar.
To enjoy a view of the tower, hop on a scenic ride on the Alaskan railroad through Talkeetna for the best view of this quirky place.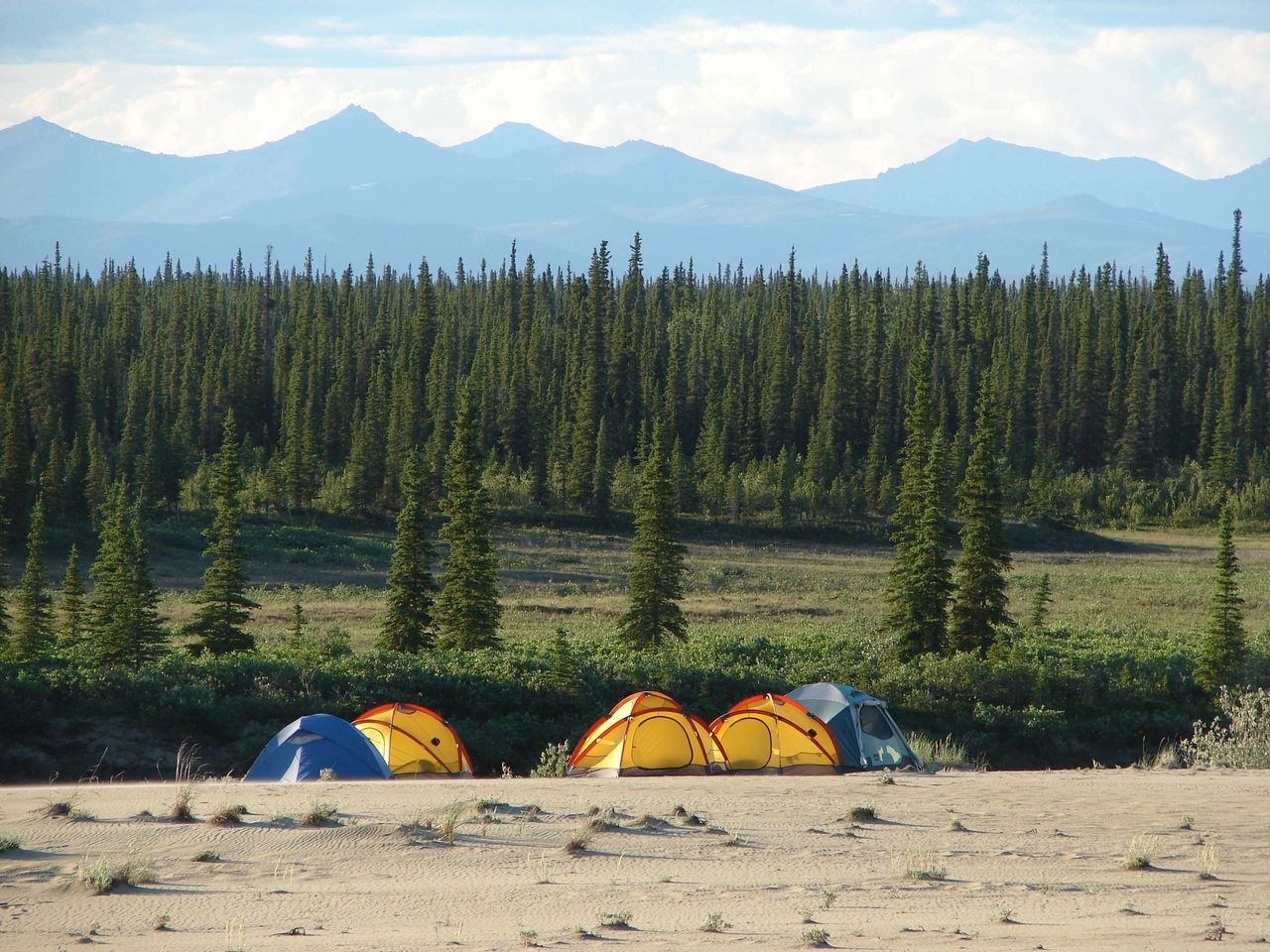 Walk on the Great Kobuk Sand Dunes
When you think of Alaska, you might picture just glaciers, snow-capped mountains, and quaint fishing villages. So, you might be surprised to find out that there are impressive sand dunes scattered around the Noatak and Kobuk National Preserves and Kobuk Valley National Park. The most famous, however, is the Great Kobuk Sand Dunes.
Like the mighty Sahara Desert but surrounded by often snow-covered alpine forests, a visit to these dunes is one of the best unique things to do in Alaska.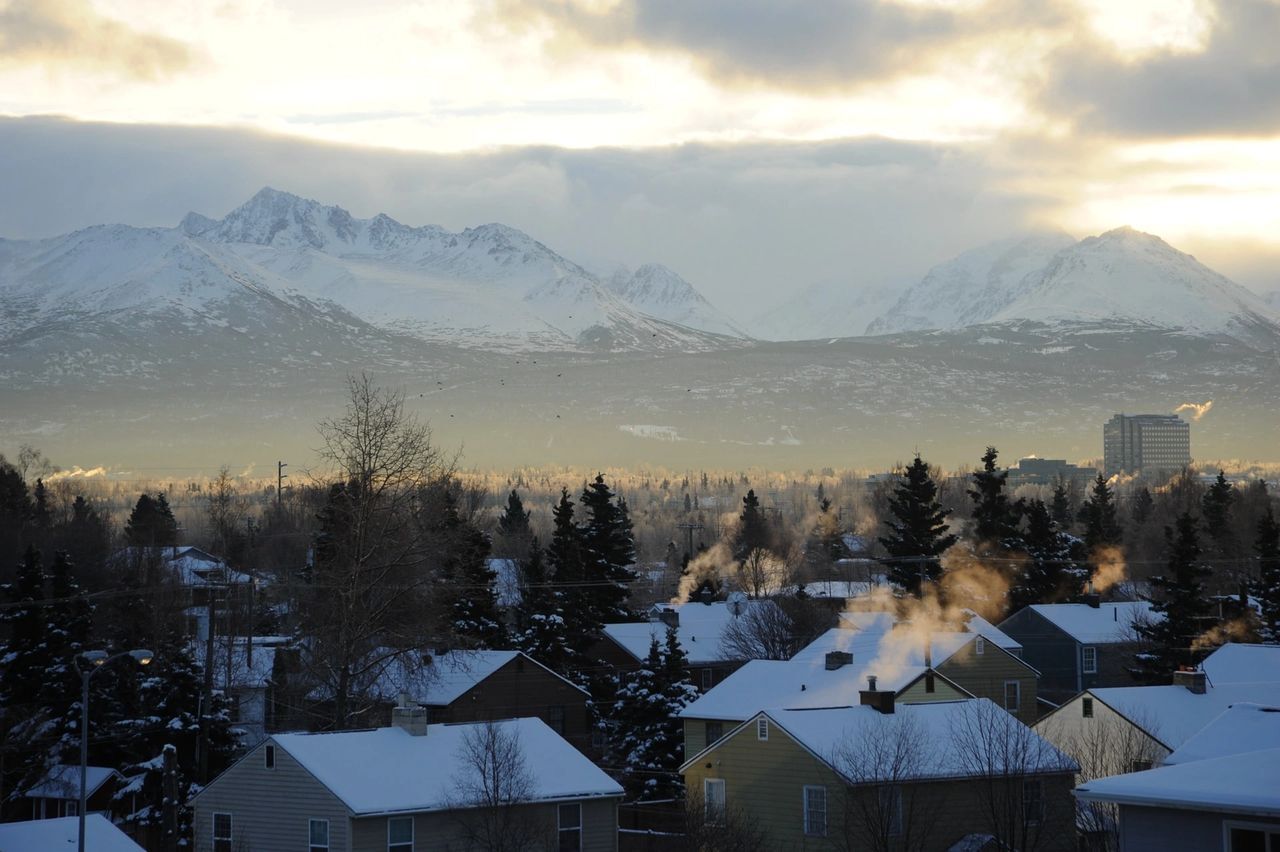 Act like a local in Anchorage
Anchorage is a fantastic city and warrants more of your time! It's often overlooked as a quick overnight spot before flying home or traveling to other parts of the state. However, we recommend giving Anchorage a chance.
For starters, you'll find a range of delicious restaurants like excellent spots for Asian cuisine, local seafood, and even vegan eats. Plus, moose are everywhere! One of the most quintessential Alaskan things is moose, and they are even out wandering parts of the city. Of course, there is also an abundance of nature at your doorstep, sweeping views of glaciers and mountains, and the ocean. Spend a few days getting to know Anchorage and you'll be pleasantly surprised.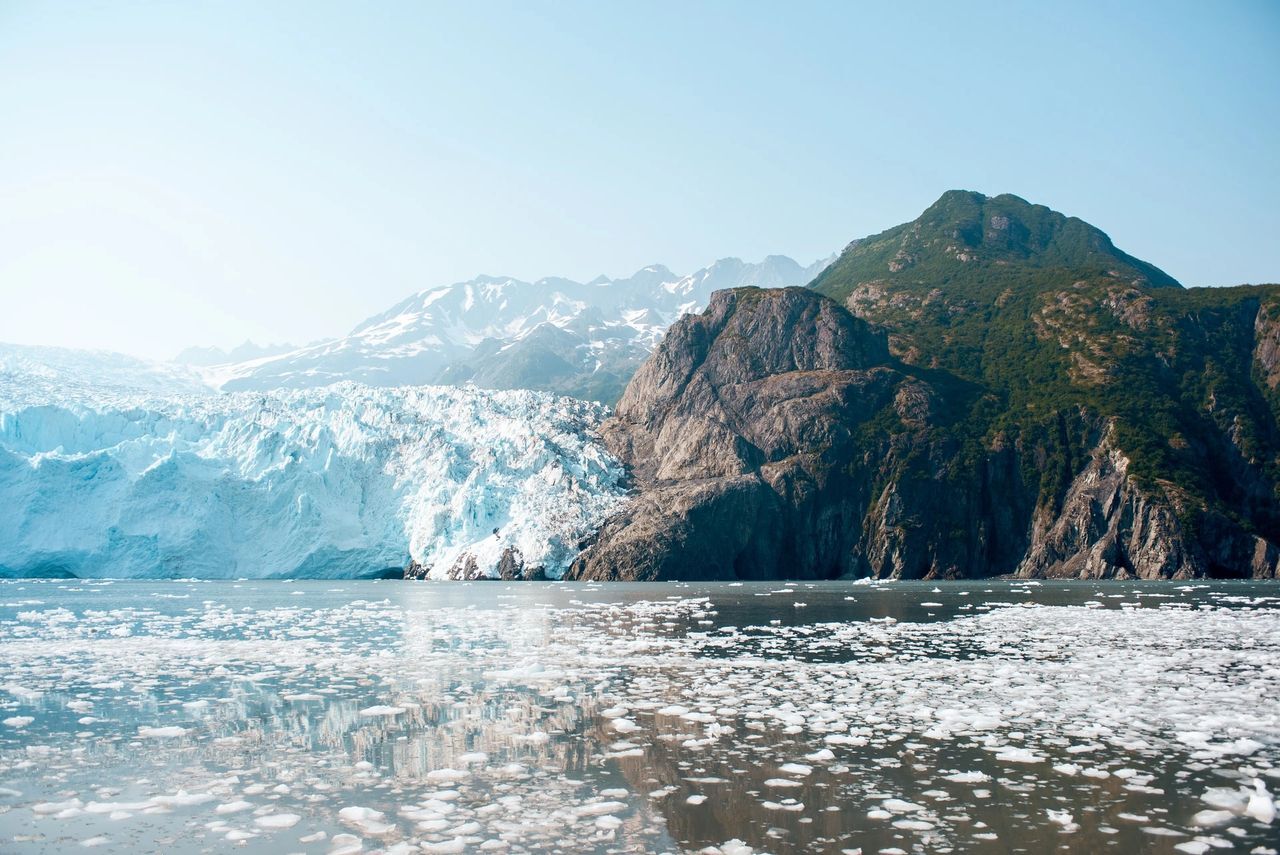 Take the Anchorage to Seward train to see glaciers
This mesmerizing train journey is known as the Coastal Classic, and it takes you south from Anchorage to Seward on the Gulf of Alaska. A one-way journey takes four hours, but the time will fly by as you stare out at Alaska's coastline, snow-capped mountains, lively wildlife from whales to sheep, plus glacial views and alpine forests. It's a full package Alaskan train ride!
Once in Seward, the beauty doesn't stop. If you take the train bright and early from Anchorage, you can take the last train journey back and enjoy seven hours in Seward. This gives you enough time to hop on a glacier and wildlife cruise into Kenai Fjords National Park. Alternatively, book a couple of nights in Seward to make the most of your trip!
Something special to keep in mind is that you don't have to sacrifice glaciers and marine life when you book a land trip rather than a cruise through Alaska. You can access glaciers from land by booking day cruises. Plus, plenty of glaciers are on mainland Alaska themselves! A land trip offers freedom and the best of both worlds.
Ready to plan that vacation? Give us a call or contact us today! We are so excited to help make your trip a reality.