New Orleans is one of the most unique cities in the world. Few people will argue against this fact. However, too many people come to my home town to experience it's booze-soaked Bourbon Street madness and claim that they've been to New Orleans. This will forever sadden me because I know what a unique culture lies right behind those Hurricanes and Daiquiris.
While I'm definitely not telling you to enjoy the city sans liquor, I am hoping that after reading this, you'll find that there's surely life beyond Pat O'Brien's.
So What am I Supposed to be Doing then?!
If you've never been to New Orleans you can't miss the French Quarter, but try it during the day for a completely different vibe. Try taking the Streetcar down for a unique experience ($1.25, no change given). They're supposed to roll by every 20 min, but this is the Big Easy and those drivers take that title seriously!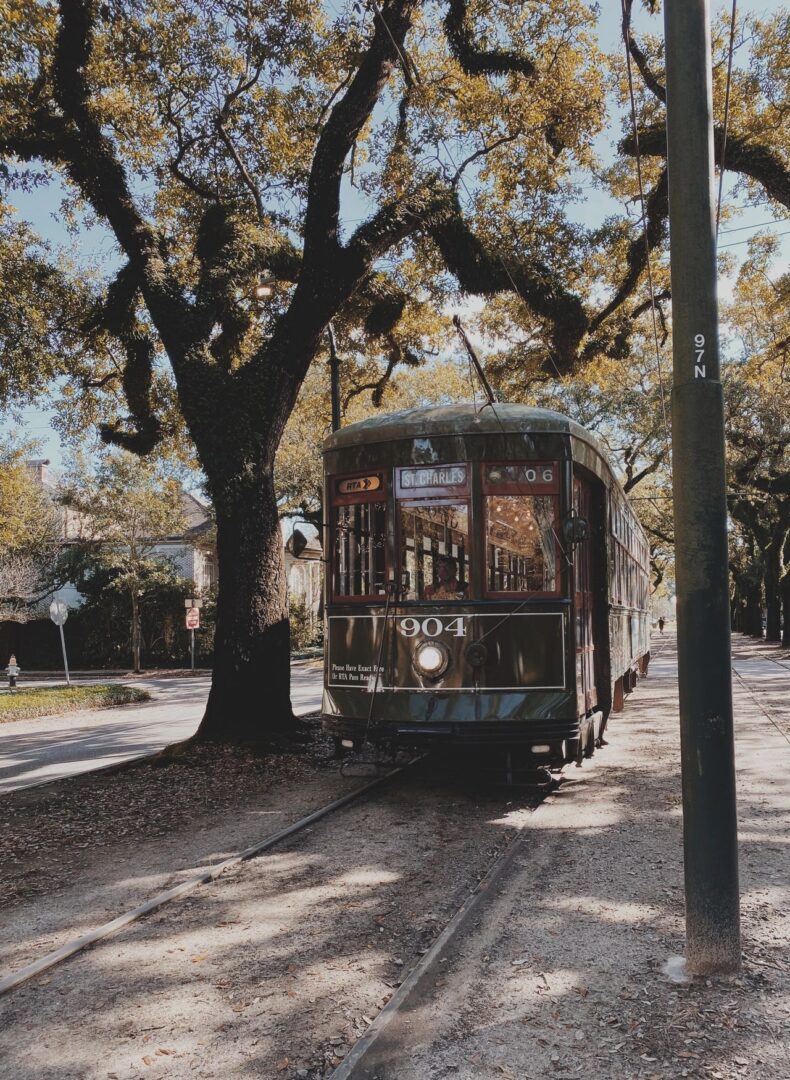 Once you make it to the quarter, hop one street over from Bourbon and walk down Royal Street for a small glimpse of the amazing artists our city houses. Pretend you and your partner are going to blow $10K on art and figure out which piece would look perfect above your fireplace! Once you're done being bougie, explore Jackson Square in the afternoon to find street performers and caricature artists galore. You'll be sure to be entertained and if you're not, you'll be consoled by the pleasant views from the banks of the Mississippi River.
Next, saunter on over to the historic Hotel Monteleone. Rarely, would I recommend a hotel walk-through but this one is worth it. The hotel is complete with one of the most unique bars in the city, The Carousel Bar. It spins ever so slowly leaving you confused as to whether or not you're disoriented from the spinning or from their version of the world renowned Sazarec, which just so happened to be invented here! (I know I said there was more to the city than booze, but this is a must-experience exception.)
If you're ready to freak yourself out a bit while learning the history of one of the many cultures that settled here in New Orleans, opt for the tiny  Voodoo Museum. It's small, but will give you a great taste of the interesting religion that has existed in New Orleans and the Caribbean islands for centuries. If that doesn't freak you out, there are ghost tours aplenty available throughout the quarter.
And if you absolutely must experience a bar on Bourbon Street to say you did it, head over to Lafitte's Blacksmith Shop, named after the famed pirate. This is the oldest bar in America and you will be able to tell that the moment you walk in. This dimly lit bar is a beloved institution even to the locals, since 1770. There's also Jean Lafitte's Old Absinthe House which is completely acceptable as well!
Now that you've experienced the French Quarter a bit, let's move on…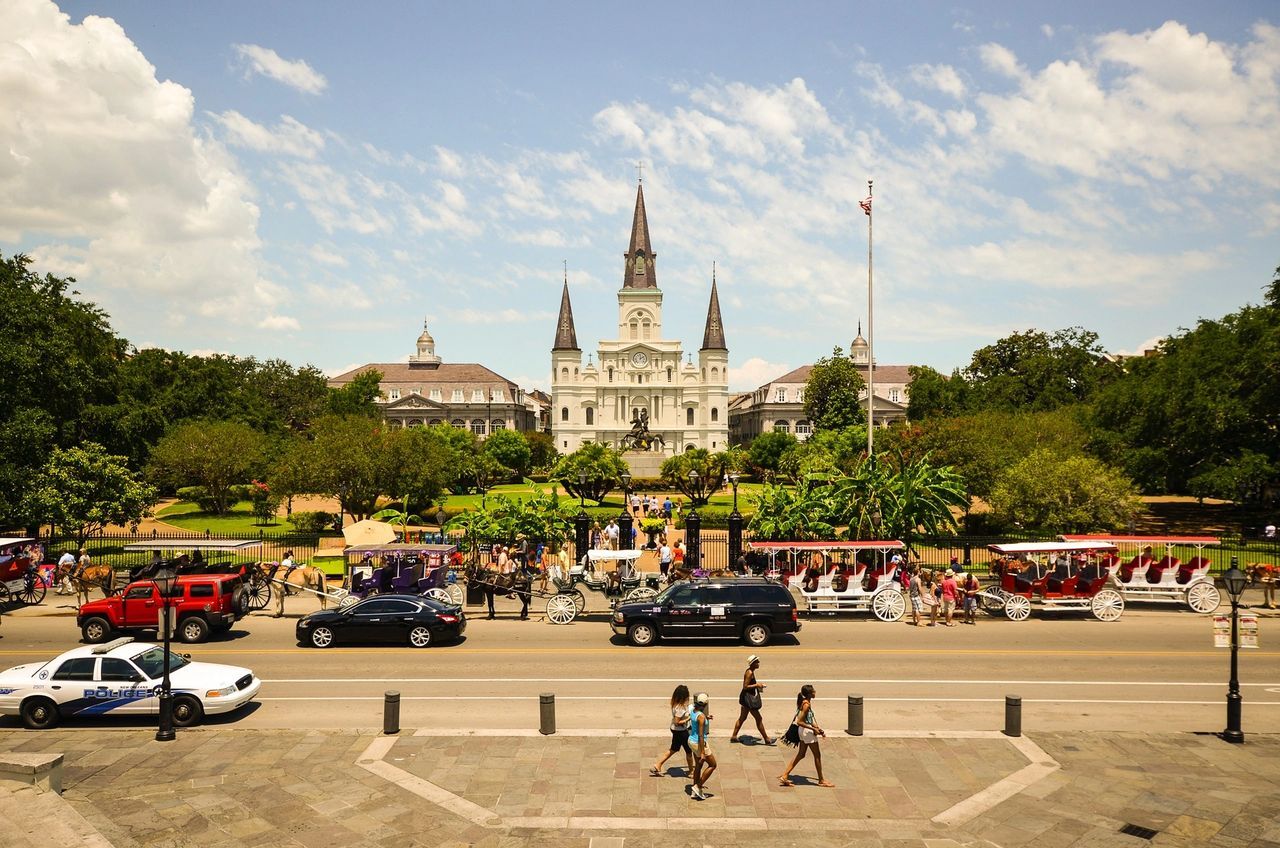 Life Outside of the French Quarter
There's tons to do outside of the famed city district if you know where to look.
Continuing on my path to making sure you get at least a bit freaked out in New Orleans, you need to visit one of our many above ground cemeteries to admire the century old mausoleums. The famous VooDoo Queen Madame Laveau is buried in St. Louis Cemetery #1 and I highly recommend you take a guided tour so you'll know what you're looking at!
Next, head Uptown to Magazine Street for some quirky local boutiques as well as countless bars and restaurants. You'll find the true personality of New Orleans here with more fun art galleries and several Nola themed clothing stores. If you want to meet the locals in a bar, this is the place to do it.
Another true Nola experience is to partake in a Second Line. This is a historic traditional walking parade that takes place all over the city. You can think of it as a block party in motion. They began with the famous jazz funerals, but continue today sans casket and simply for the sake of the celebration. They'll include a brass band, jubilant dancing in the street and brightly colored suits, sashes, and hats of all types. This cultural experience is not one to be missed!
Next, spend some time walking through the National World War II Museum. I know this doesn't sound like something that would be on your Nola to-do list, but it hosts an expansive collection of artifacts to truly take visitors into the story of "the war that changed the world." It is definitely worth some of your time when you're in town.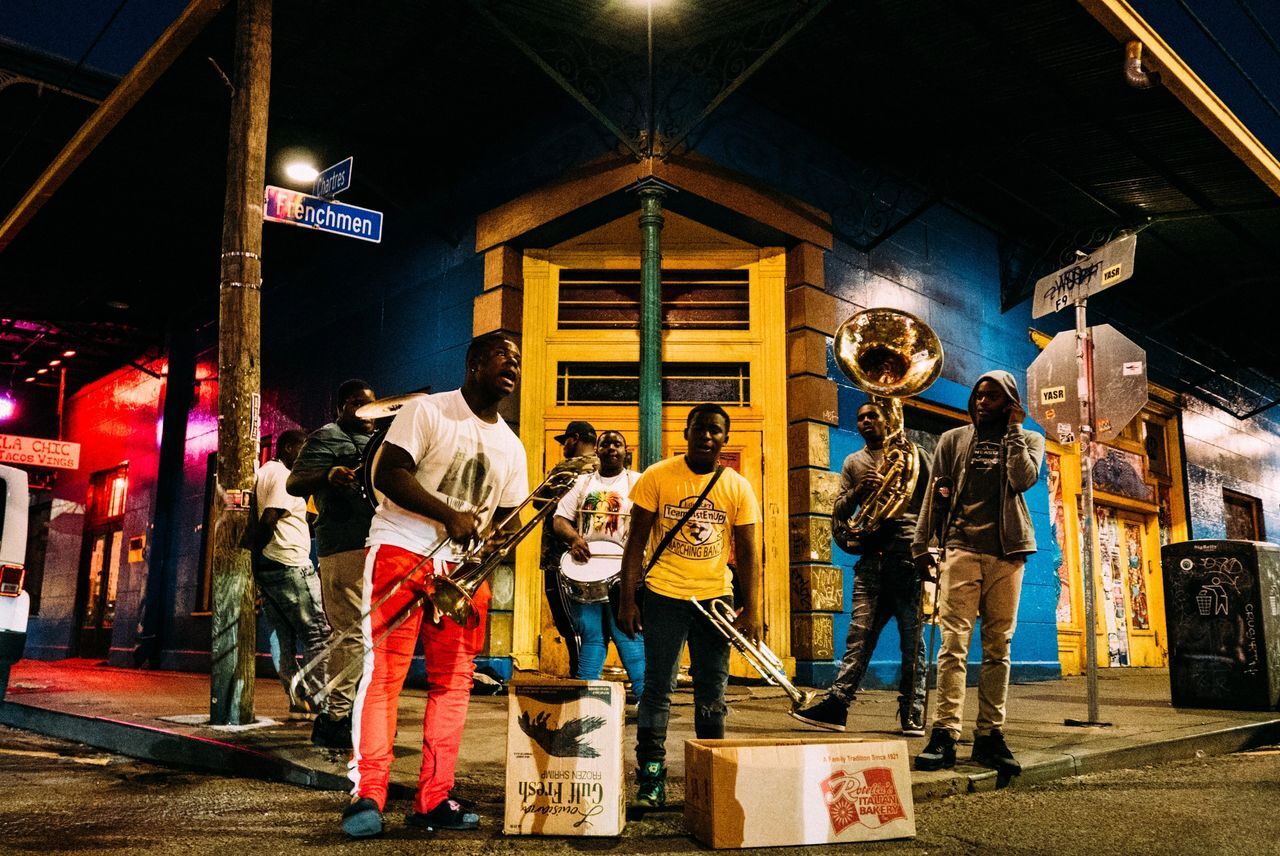 I'm here for the Music!
Who isn't!?
This city is renowned for its extensive musical history. If you're looking for live music any night of the week, try Frenchman Street in the bywater. There's a variety of bars with music playing nonstop from sun down to sun up. Just follow your ears to a sound you love!
For a more specific plan, check out WWOZ's homepage for a full list of concerts any night of the week.
If it's jazz you're looking for, check out Preservation Hall for nightly acoustic jazz shows. Please note, there is no food and drinks for sale inside and seating is first come, first served. Grab and cocktail and bring it with you if you'd like, but the shows are short, typically about a half hour. (Children are also welcome.)
I'm Not a City Person. New Orleans is too Much for Me…
Contrary to popular belief, this town has a ton of outdoor activities. One unique way to see the city is to take a kayaking tour through the canals of Bayou St. John. These tours tend to run just like the city itself, nice and easy.
If kayaking isn't your thing and you want something that'll make your knuckles white, try an airboat tour through the swamps, which are located a lot closer to the French Quarter than you think. You'll get acquainted with some of our amazing wildlife including our ever present alligators and a vast array of birdlife. Hang on tight though as these boats tend to sling you around the grassy swamps and no one wants to get too friendly with a gator.
Lastly, hop on board one of the historic river boats for a great tour up and down the mighty Mississippi River. You can have dinner on board, enjoy a sunset, and even some live music!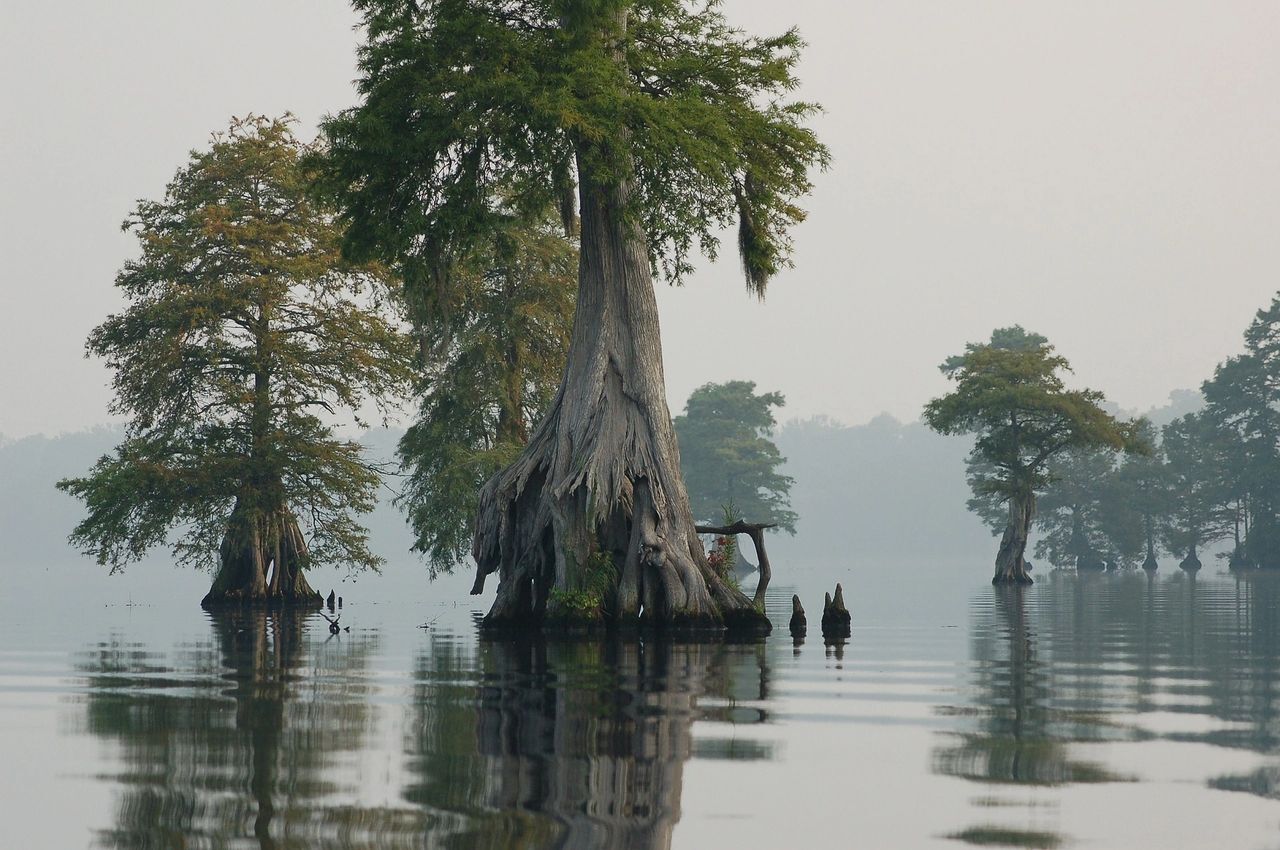 Why Haven't You Talked About Food Yet?
No trip to New Orleans is complete without a serious overload on buttery deliciousness. It's a given that if it's Springtime you should look for crawfish and King Cake, but here's a few other classics to keep your eye on.
The Big Night Out
There are new restaurants popping up every day, but you have to get dressed up and try at least one of the classics to truly say you've been to New Orleans. Galatoire's, Commander's Palace, Brennan's, Restaurant August, and Antoine's are all classic New Orleans style creole restaurants. Pick one and be prepared to indulge.
The Sandwiches
Other than a fancy night out, you'll also want to try our two famous sandwiches, the po'boy and the muffuletta.
For a great po'boy you'll need to go to Parkway Bakery & Tavern, located near City Park or Domilese's in Uptown. I don't care if your hotel is in the quarter. These are both worth the trek. You want the po-boys "dressed" (lettuce, mayo, tomatoes, and pickles.)
You are only allowed to get a muffuletta from Central Grocery in the quarter.  Heads up, these sandwiches are HUGE, and they are not open on Sundays.
The Brunch
Nola also has a love of brunch. If you want a great brunch experience try Court of Two Sisters Jazz Brunch, Cafe Amelie, or Ruby Slipper (no reservations allowed). House of Blues also does a fun gospel brunch if you're there on Sunday.
If you're not looking for a full sit down meal, but a quick bite, you'll also want to make a point to go to Cafe du Monde and grab an order of beignets. If you don't know what a beignet is, think deep fried dough covered in powdered sugar that will make you forget how long you just stood in line! This also makes a great late night snack with one conveniently located in the quarter.
Am I Crazy for Bringing My Kids?
Not at all! It's actually a lot more family friendly than most people give it credit for! As well as the daytime activities above, there's a few extra things that kids will love about New Orleans.
You'll definitely want to check out all of the many attractions City Park has to offer.
There's a small amusement park, complete with a carousel that's over 100 years old. However, we've traded in beautifully decorated ponies for a life size alligator wearing a saddle because why not!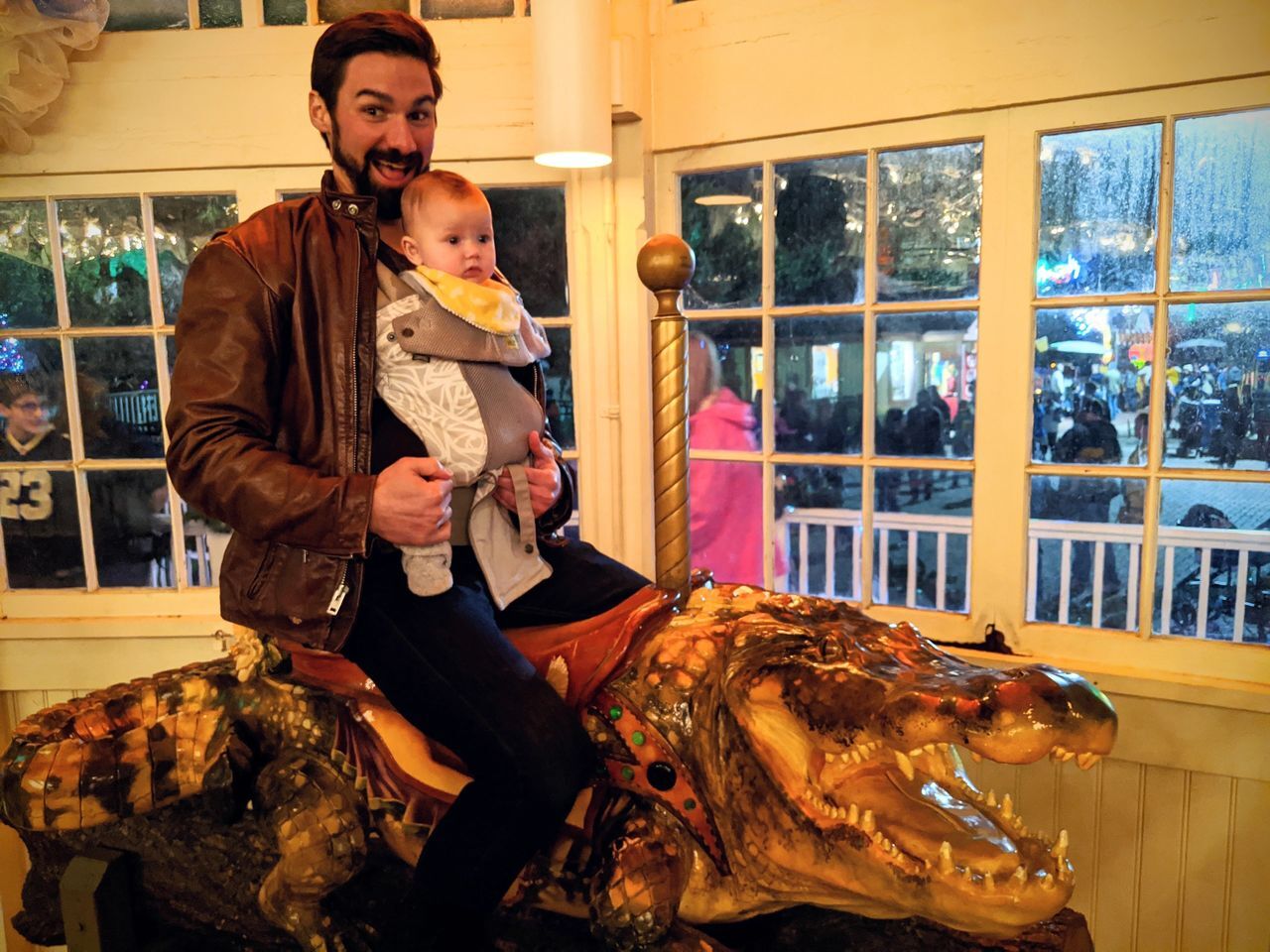 After you hop off of the gators, check out the train set of model Streetcars running through replicas of Nola's many neighborhoods. The track runs for over 1300 feet and usually has a conductor there to answer questions.
While these are all fun activities, most Nola kid's favorite childhood memories come from a great little spot called Storyland, which is complete with life size figurines of famous storybook places. Who doesn't want to play on Captain Hook's pirate ship? Or follow Pinocchio into the whale?!
Next, check out the Children's Museum, which has been moved to City Park. The city invested over $43 million dollars to make it a state of the art attraction that any kid will love exploring.
Lastly, you have to check out the New Orleans Museum of Art, which does art classes for kids and is complete with a beautiful sculpture garden right out front.
As you can see, there's plenty of activities to help little ones fall in love with the quirky culture that New Orleans holds so dear!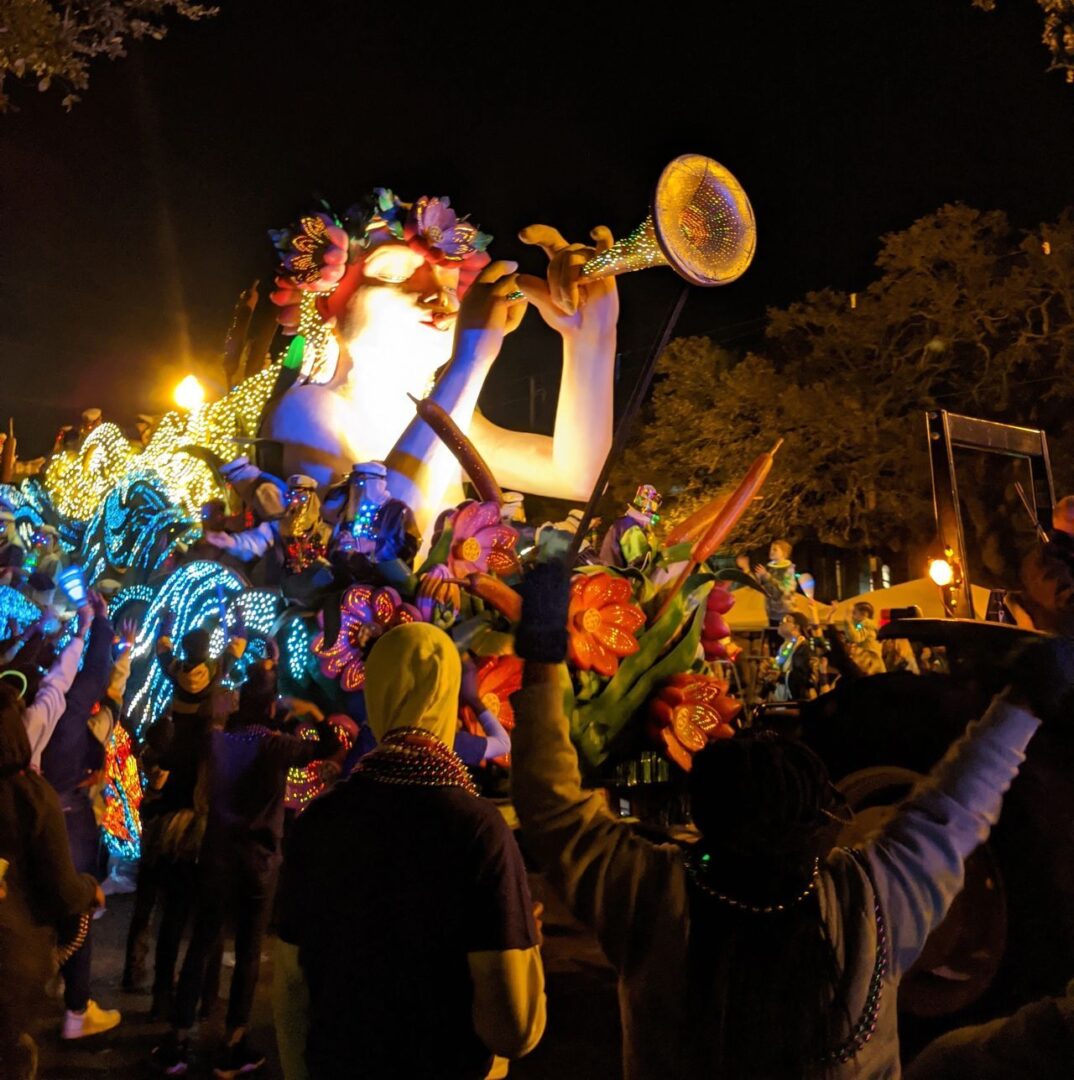 Should I go for Mardi Gras?
If this is your first time to the city, I beg you, do not go for Mardi Gras. In fact, if this is your 15th time, don't go for Mardi Gras unless you truly know where to go and what to do (or you know a lovely travel agent that is willing to help!)
Here's why: It's crowded. It's dirty. There's no bathrooms and many of our best restaurants shut down. You won't get to experience the glory of the city like you should!
If you want to experience the magic of Mardi Gras, you can do two things. You can have The Travel Byrds help plan your trip for free with all of the insights you need or you can visit the city any other time of year and check out what the Mardi Gras life is all about.
Near the convention center, you'll find Mardi Gras World. This 300,000 square foot warehouse located along the banks of the Mississippi is where all of our floats are kept when we're not in the holiday season. You can tour the warehouse and watch artists designing over 500 floats that are built each year. And the best part? Every tour comes with a piece of King Cake!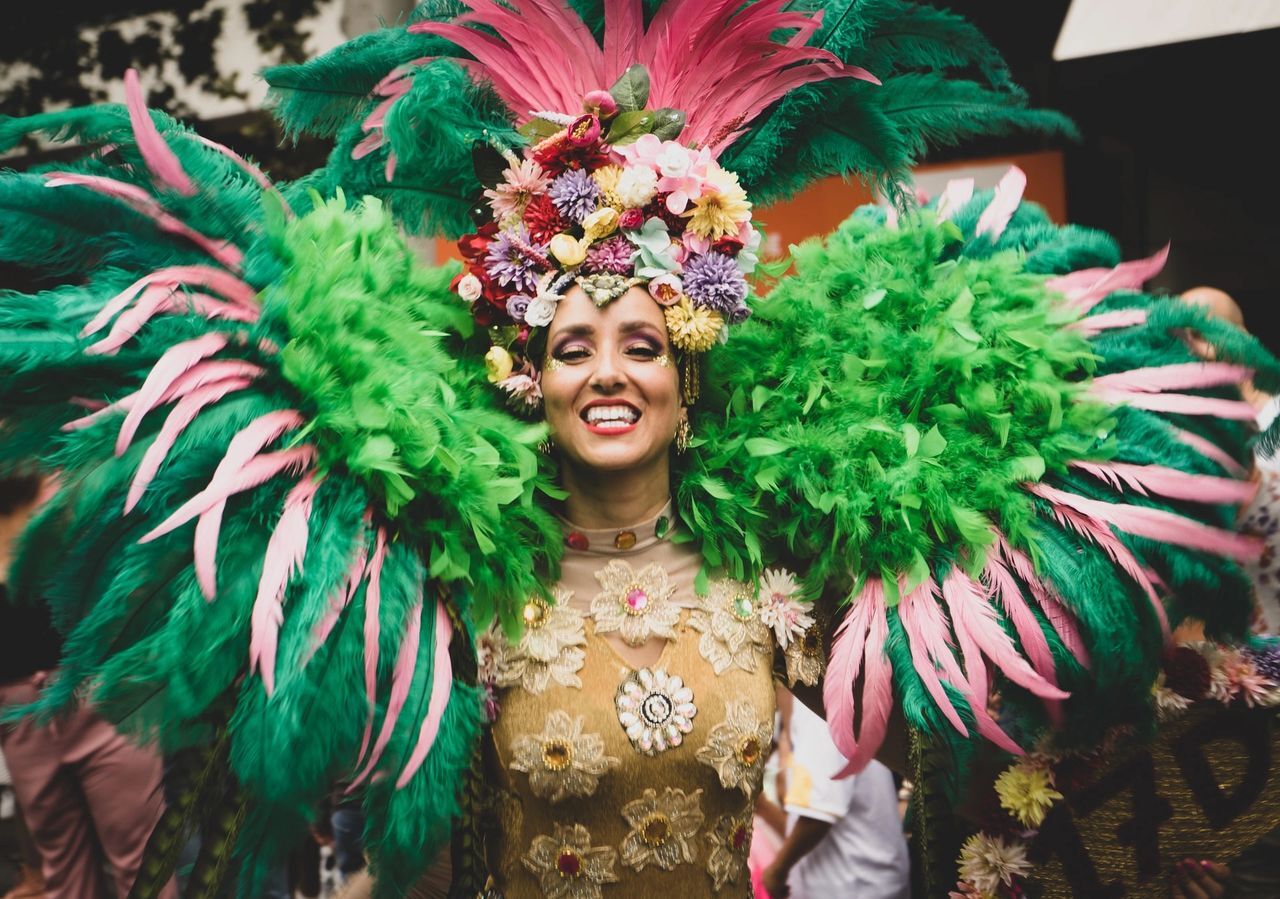 Want to get up close and personal with the costumes?!
Check out the Mardi Gras Museum of Costumes and Culture located the heart of the French Quarter. Here, you'll find some of the amazing costumes that are worn by the Kings and Queens of the Krewes. You can even try them on! (Also, a great experience for kids!)
So, if you want to experience Mardi Gras, but not necessarily the craziness and downright dirtiness that exists during the holiday, then opt for a bit of Mardi Gras immersion any other time of the year!
Is New Orleans Safe?
I've plans trips for hundreds of friends to my home city and without a doubt, someone will ask me this question. I will not sugar coat the fact that we have plenty of shady areas and like any city, bad things happen there. I recommend that no matter where you travel you always keep your head on a swivel, be aware of your surroundings and never go out alone. This goes for any big city, a nature hike, or even walking through an airport. Keep your wits about you, stay in groups and you'll be just fine!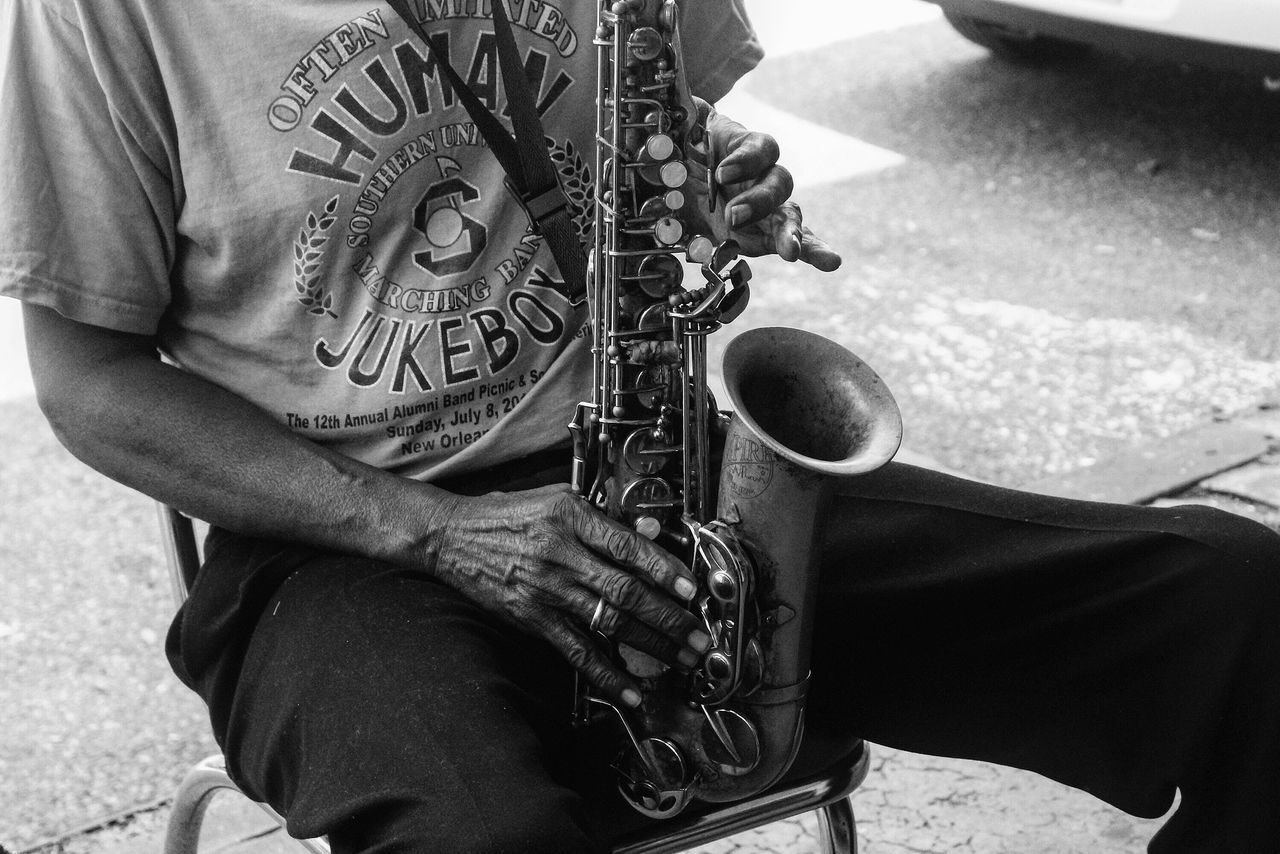 To begin planning your trip, contact The Travel Byrds today! We're eager to help you experience life!