Many of us have a love-hate relationship with airports. We love the excitement of getting to one and checking in our bags before a vacation trip. We love the anticipation of soon being airborne, heading to a favorite city or country, or a new and unknown territory overseas. We also love coming home, and seeing our loved ones upon arrival, welcoming us back.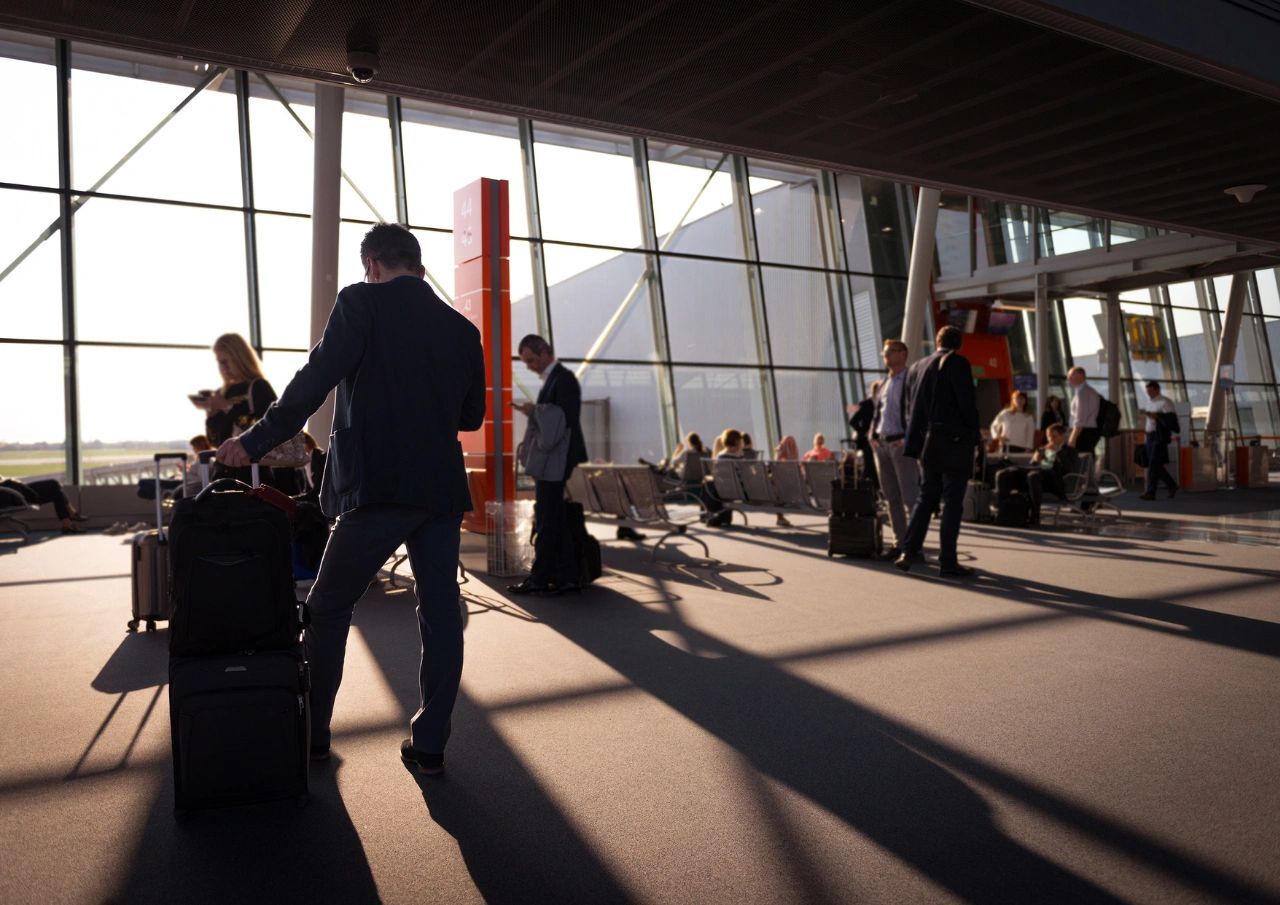 What we don't get so thrilled about are long queues and endless waiting, lengthy layovers, or flights delayed for hours. When faced with lines of travelers stretching as far as the eye can see, we may start wishing we could just say, "Beam me up, Scotty!" and find ourselves magically on the other side. And when we discover we have hours of time to while away in an airport the other side of the world, our heart sinks at the small, hard metal seats in the waiting areas.
When an airport experience ends up less than optimal, it's a shame – after all, flying is supposed to be a fun experience! Thankfully, there are ways to make life easier and more comfortable for yourself on these sections of your journey!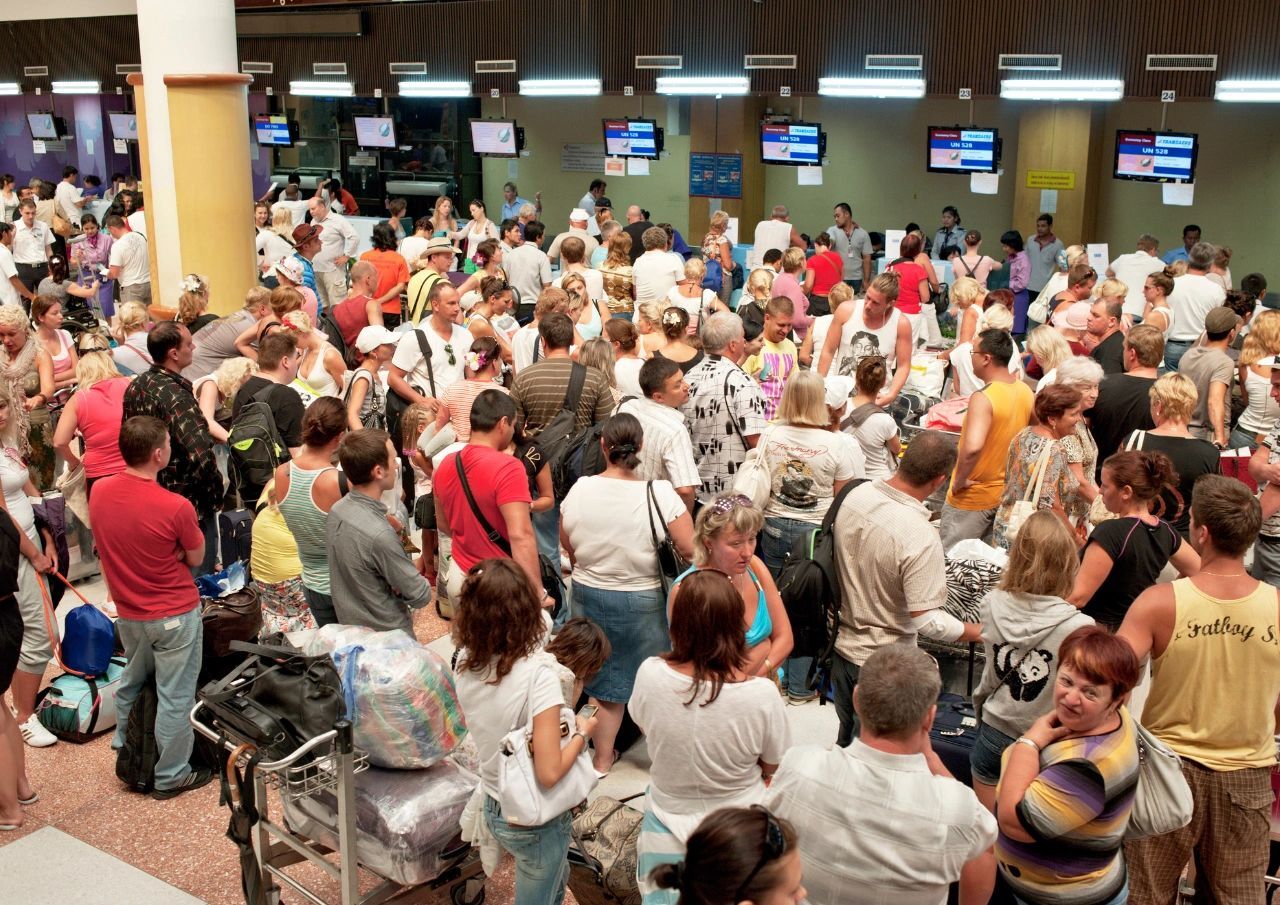 Skip Waiting in Line with Fast Track Solutions

When departing from, or arriving at a US airport, your most helpful ally in avoiding lines is the Known Traveler Number, or KTN. Having a KTN gives you access to expedited security checks, with less stringent or invasive screening. It can also help you cruise through customs and immigration when you get back to the US. And you'll be able to fast-track security for domestic flights, too.
In order to become a 'known traveler', (known to the Department of Homeland Security, that is), you'll need to enroll in a DHS Trusted Traveler Program. By far the most popular and commonly used in the US, are TSA PreCheck, and Global Entry. TSA – Transport Security Administration – is the department of the DHS which deals with air travel and security. There is a small enrollment fee for these programs, but membership is valid 5 years. And if you fly a few times a year or more, you'll definitely be glad of the advantages they offer!
All programs require you to send in an application, and undergo an in-person interview at a participating airport or enrollment center. You'll then receive your KTN, and be good to go!
TSA PreCheck
TSA PreCheck is the simplest Trusted Traveler Program, and provides expedited security screenings at all major airports across the US. Removing your jacket, belt and shoes, and taking you're your laptop or liquids your carrying, will be a thing of the past! If you rarely travel beyond US borders, this program, which costs $85 for 5 years, will be enough to simplify your life.
If, however, you love traveling overseas, other programs can make your life easier too – and they include TSA PreCheck as part of the package! Be aware, however, that a small number of airports and airlines do not participate in the TSA Pre Program, so check before you go.
Global Entry
Global Entry is a program run by the US Customs and Border Protection. For this program, your application process will include a thorough background check, as well as an interview with CBP officials. If all goes well, you'll be confirmed as a low-risk traveler, and able to use faster custom lines when you arrive back in the US from overseas.
Global Entry only costs $100 for five years, so it is well worth the extra few dollars. And after a long-haul flight from across the world, you'll more than appreciate not having to go through customs at a snail's pace! The process is simple. After your international flight lands, you follow the Global Entry signs to the automated kiosk area. There, you scan your passport and fingerprints to confirm you are you, declare any goods, keep still for the camera – and head off to pick up your check-in luggage! An added advantage is that Australia and New Zealand now have these kiosks in their airports too!
Foreign Airports and Concierge Services
Now that you've made negotiating US airports simple, what about airports overseas? The good news is that whether departing from one, arriving, or simply being in transit, there are ways to skip lines, hassle and agitation there too.
Many airlines have English-speaking ground staff who'll be happy to meet you off your plane and walk to you to the departure gate for your connection flight. This saves you navigating your way around a large and unfamiliar airport seeking the reassurance of signs every few yards. However, airline staff generally can't help you much beyond this. The easiest way to cruise smoothly through a foreign airport, or enjoy a seamless transition to your next flight, is to hire an airport concierge.
In a nutshell, airport concierge services are services to facilitate your smooth passage through an airport. A concierge will save you considerable time first of all by knowing his or her way around the airport perfectly. Your concierge is your ticket to bypassing long lines, navigating check-in, immigration, security, access to airport lounges, and more. You will be met the moment you set foot inside the airport or off your plane, and your concierge won't leave your side until you're away or fully arrived.
The presence of a concierge can be particularly valuable for peace of mind when traveling as a family with kids in tow, or with elderly relatives. He or she will also help with your luggage, and arrange golf cart transport where necessary. When your connection time is tight, your concierge's badge will flash you through checks as a priority passenger too.
Concierge services typically cost a few hundred dollars, so aren't within everyone's budget, though for a family or group, it works out at a smaller sum per person. And feeling like a VIP while you are escorted classily through your terminal, and ushered through airport formalities certainly feels great!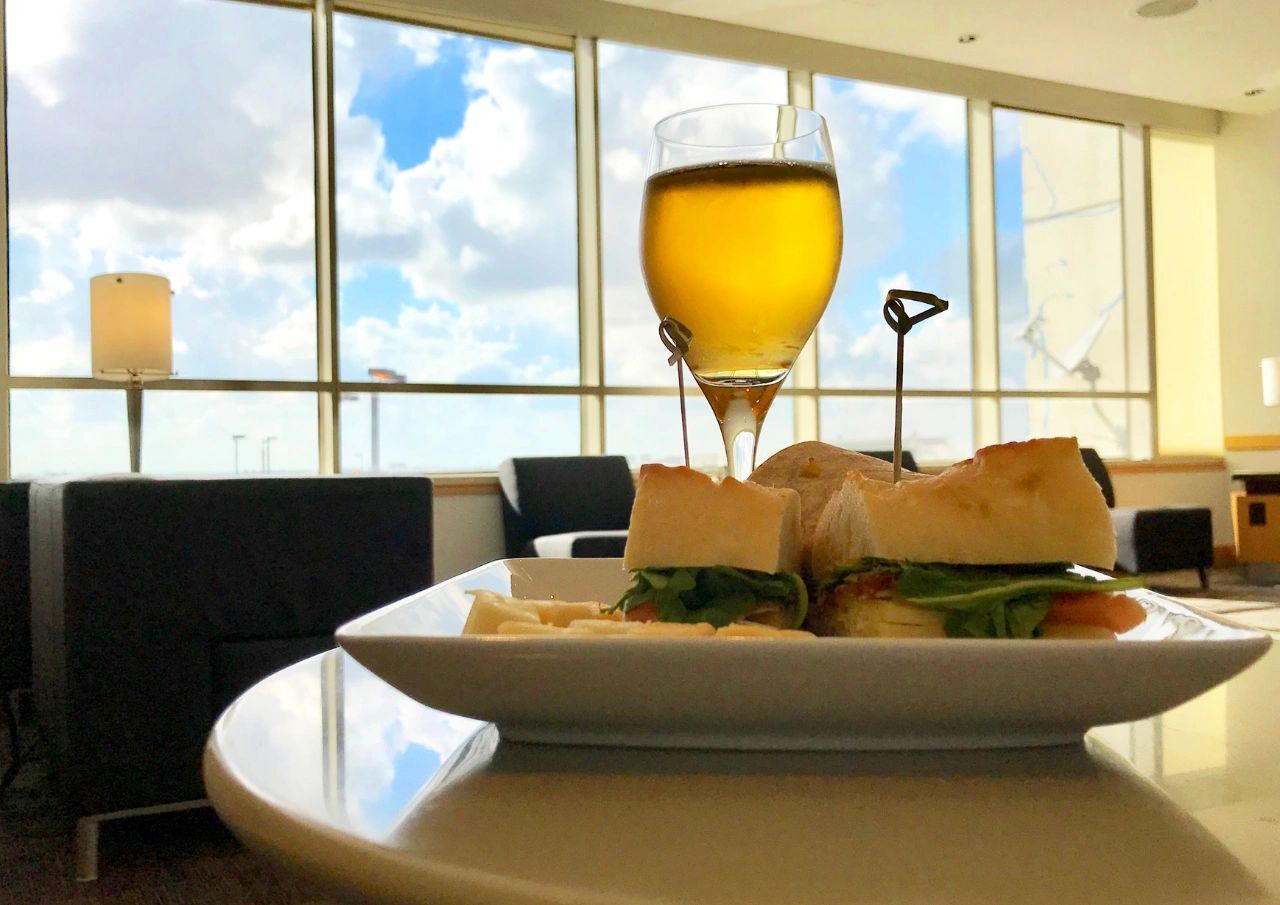 Access to Airport Lounges
Comfortable, delay-free passage through airports is great – but what if you end up stuck in one for hours? A café or restaurant can provide a place to sit for a while, but you'll get the comings and goings of baggage-laden travelers maneuvering around you, and you won't be able to put your feet up and rest. An airport lounge is the obvious solution, but what if you're not flying first class, and you don't have thousands of loyalty points with an airline?
Airline lounges are not, in fact, reserved for an elite. Here are a few ways to access them.
If you're a frequent flyer, it pays to have a good rewards credit card. Sure, their yearly fees are costly – several hundred dollars – but if you fly often enough, you may find you'd end up spending more than these fees on one-off visits to lounges. An American Express Platinum Card, for example, is the open sesame to literally thousands of lounges worldwide. Chase Sapphire Rewards Cards, such as the Chase Sapphire Reserve, will also get you into lounges across the globe, and all top-tier rewards cards allow you to bring a guest or two on your airport wanderings.
Not many of us travel in such style however, nor as frequently, and we have more ordinary credit cards. A day pass to a lounge is an easy solution to facing long layovers or delays. These typically cost $45 to $75 or thereabouts, but you get free snacks and drinks, and a quiet place to freshen up, rest, doze or work, so if you're there for several hours, it may be worth the investment! You can buy passes direct from the lounge on arrival, or online in advance.
A priority pass membership gives you access to independent lounge networks, which is perfect if you're not loyal to a particular airline, and often fly both domestic and international. The world's biggest independent lounge network is Priority Pass, with over 1300 international lounges. Pass holders pay an annual membership fee, then a much lower fee per visit than a day pass would cost.
Choosing Your Layover Airport
Some international airports with a large volume of air traffic and passengers have adapted by offering extra comfort or entertainment to travelers. Others are simply perfectly situated for a quick interlude just nearby!
If you know you won't get a direct flight to your destination, or prefer to divide your journey into segments, one of these international air travel hubs could be a pleasant stopover. Here are a few great airports not too difficult to include in major itineraries.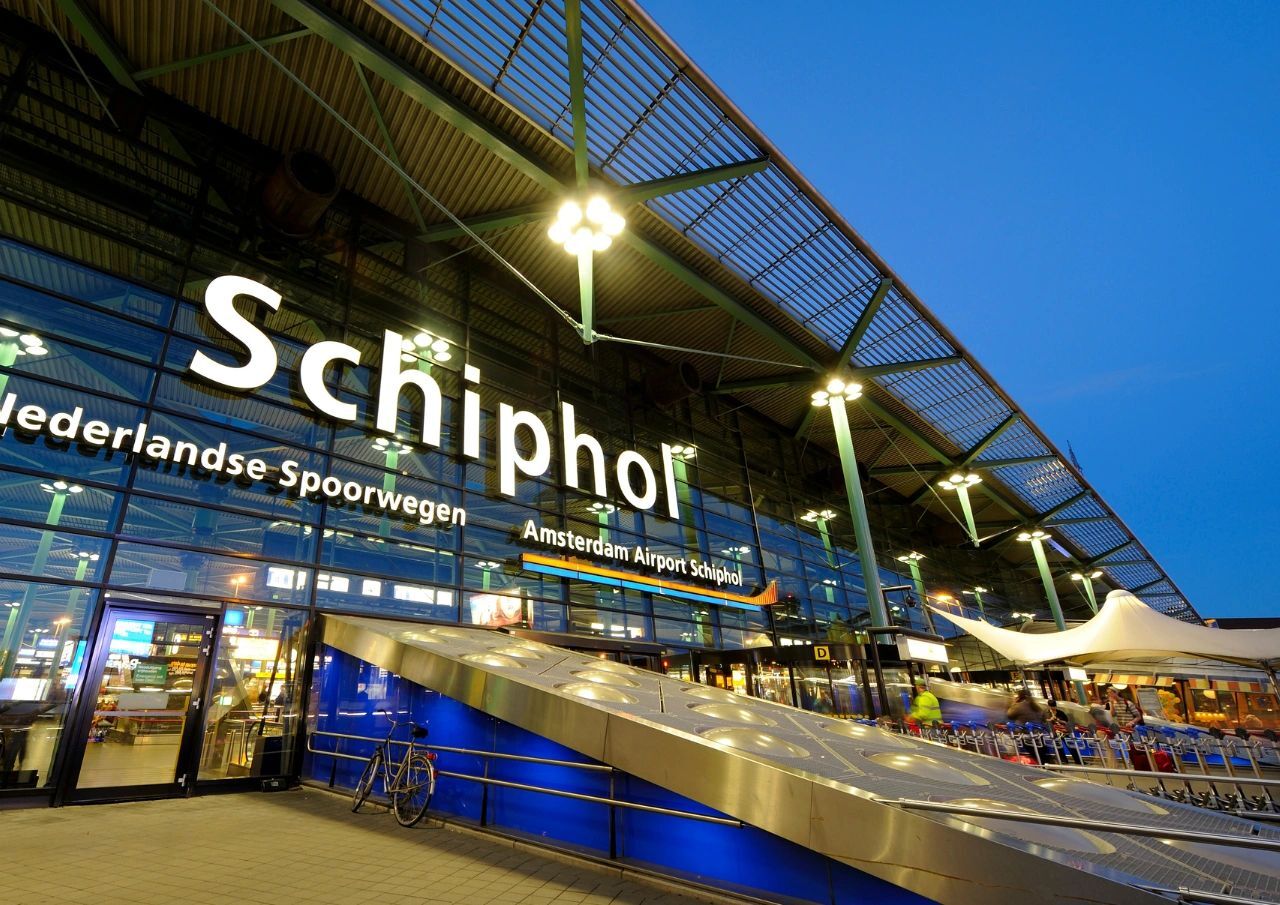 Amsterdam
Schipol airport in Amsterdam has numerous resting areas, with plush couches worthy of airport lounges. Unless you'd prefer to lounge on one of the airport's signature bean bags. If you feel you've done enough sitting, and want to stretch your legs, head to the indoor airport 'park' with real trees. Sit and read a book there, or jump on an exercise bike – plug your phone in and recharge it as you pedal! It has great food and duty-free shops, and a viewing platform to watch planes take off and land.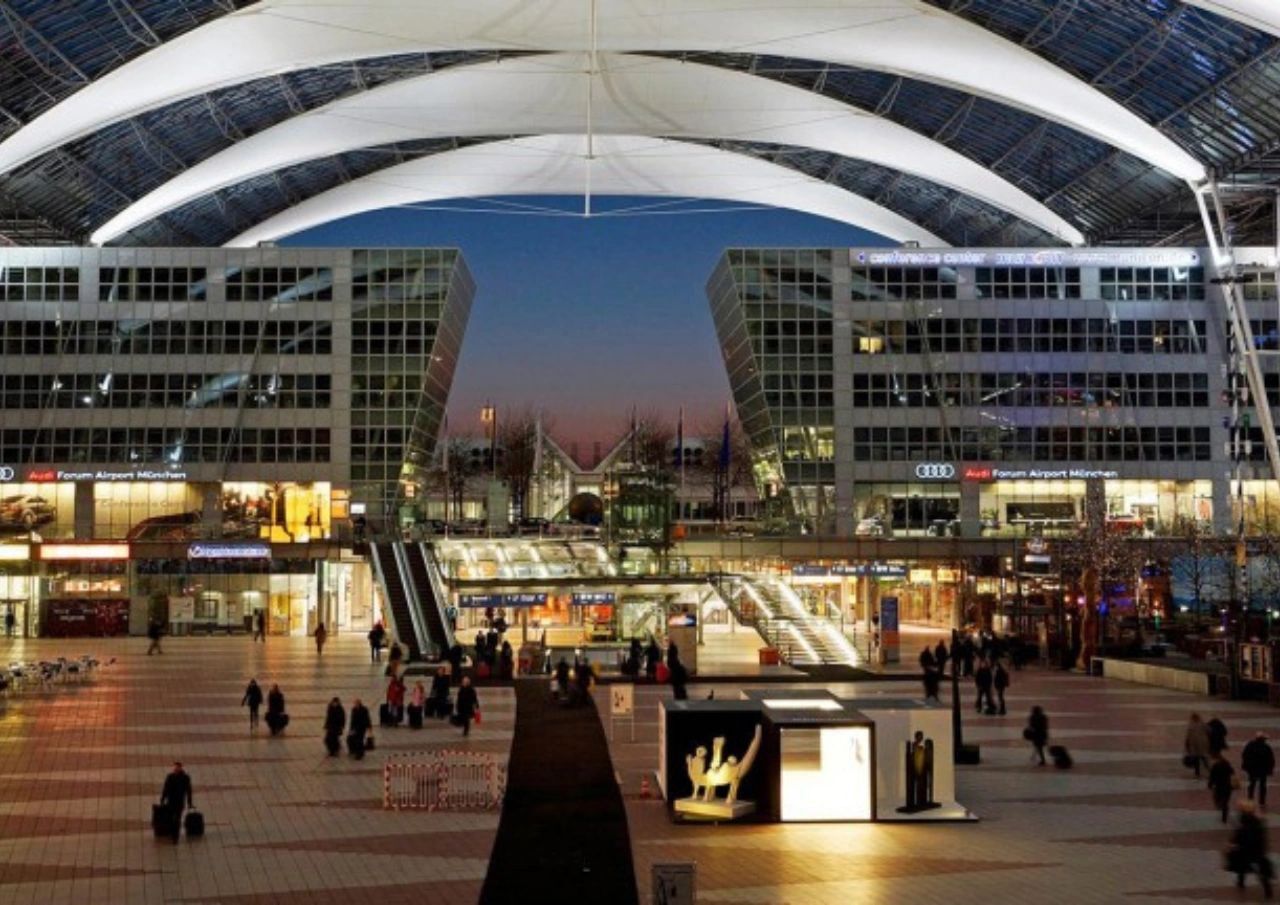 Munich
Munich airport is great to visit during the festive Christmas season. You can test your balance on your skates at the ice rink – preferably before a mulled wine or two! And at any season, you can enjoy great German food, washed down with a nice Bavarian ale.
If you have more than two hours to spare, (and a Schengen visa), you can go landside, and stroll in the park outside. And with four hours or more, you can treat yourself to an excursion to the world's oldest working brewery, or a dip in the waters at Europe's largest spa complex.
Themes 1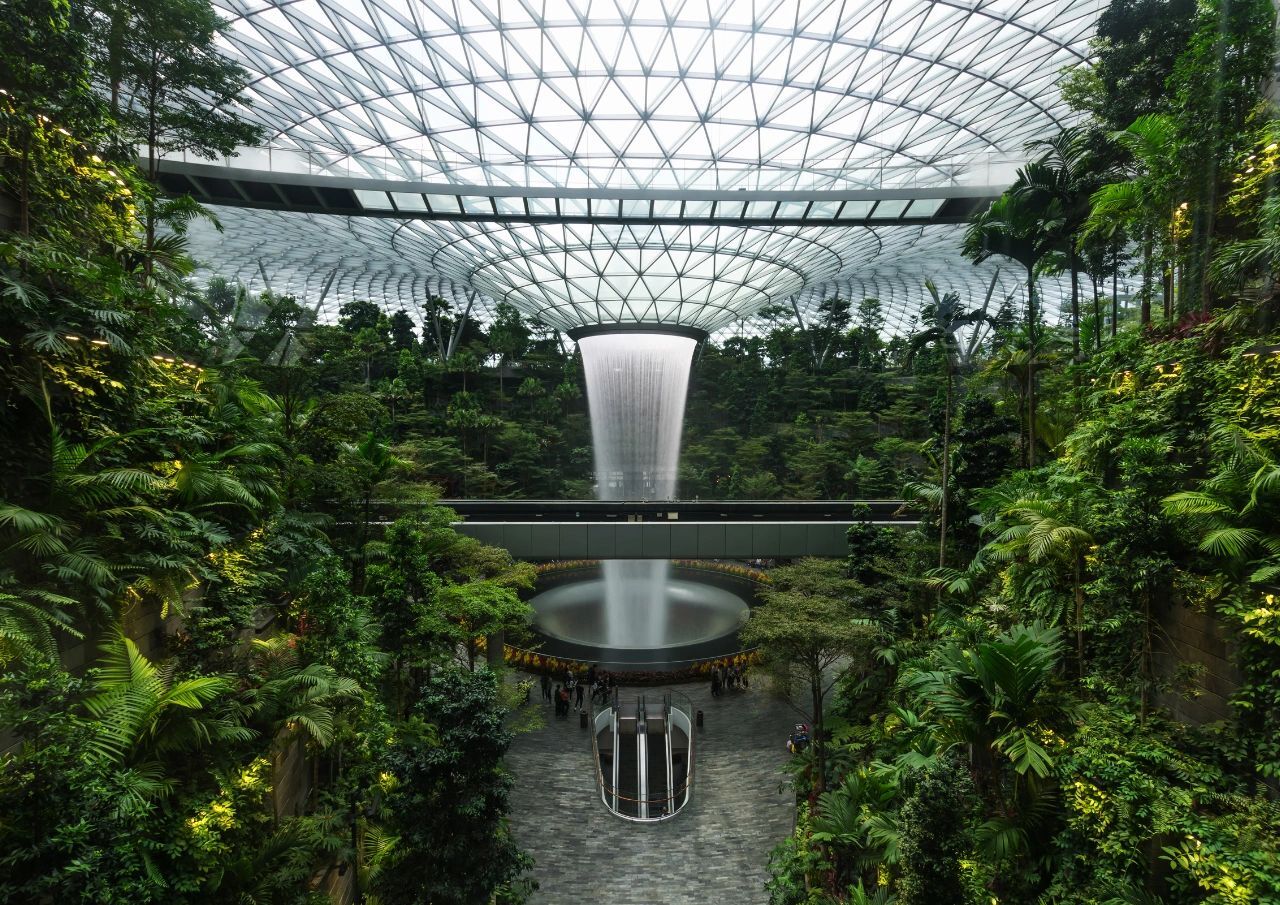 Singapore
Changi airport, Singapore, is a spotless modern airport with very Asian features befitting its location. It boasts a rooftop garden, with a lily pond and swimming pool, and a 44-storey slide you can plunge down for a quick thrill. It is also home to the world's first butterfly garden in an airport, complete with lush plants and a grotto waterfall, all beneath a beautiful domed-glass roof.
For indoor entertainments, there's a movie theater, and a hugely varied choice of eateries. You're also just 30 minutes from the city of Singapore on the public transit system.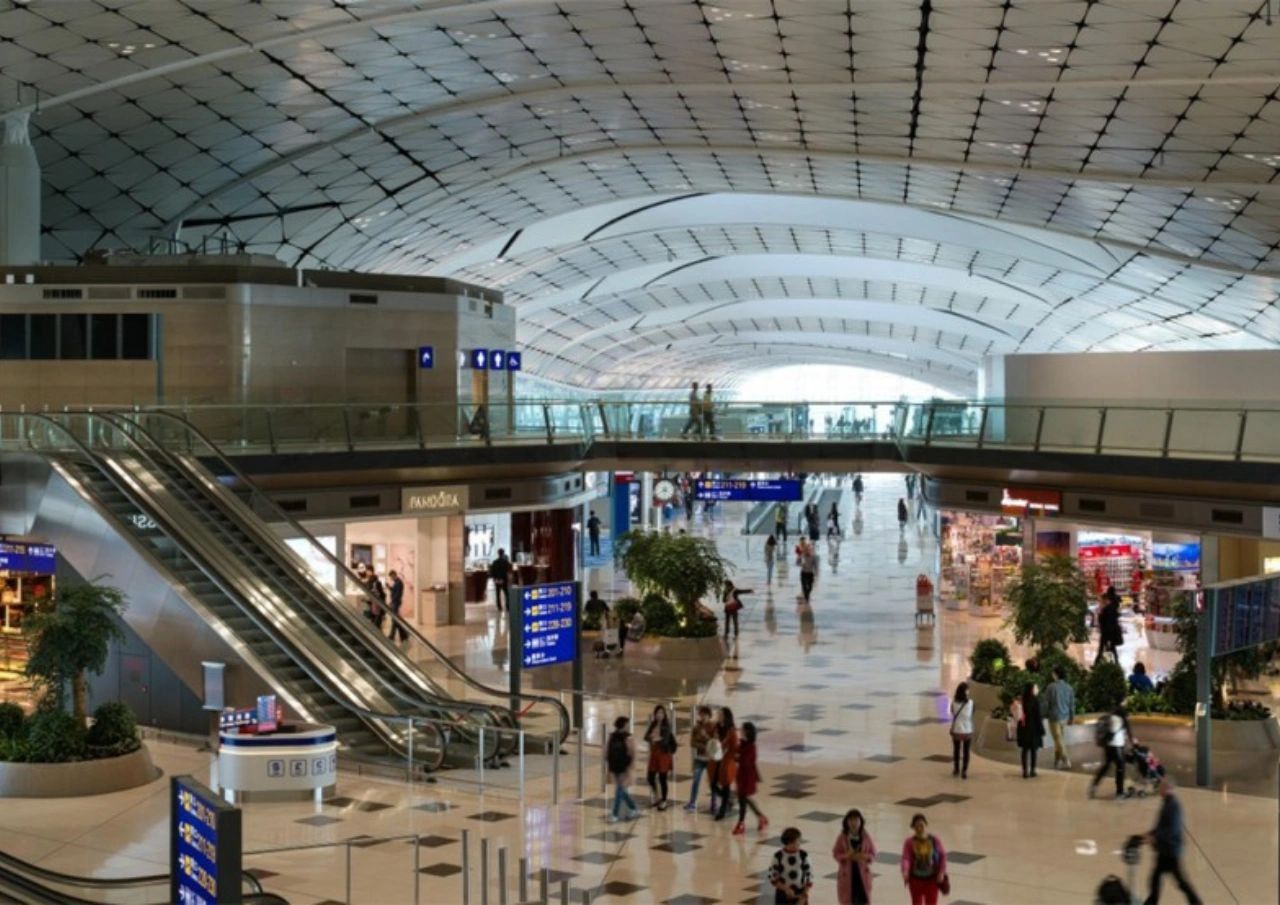 Hong Kong
Chek Lap Kok airport is another beautiful airport, with all the usual food and shopping, but unique entertainment too. If your mind needs some stimulation after long hours on a plane, try the Trick Art gallery, and its optical illusion artworks. For further spectacular visuals, you could catch a movie at the airport IMAX, home to the largest screen in Hong Kong. A stop at the Wellness Spa leaves visitors refreshed and invigorated – or opt for a multimedia golf game or i-Sports. If you're in the mood for learning, you can even educate yourself at the aviation discovery centre, with its exhibits and simulators – definitely one of the most unique things to do in any airport. And the SkyDeck will give you a bird's eye view of the airport island.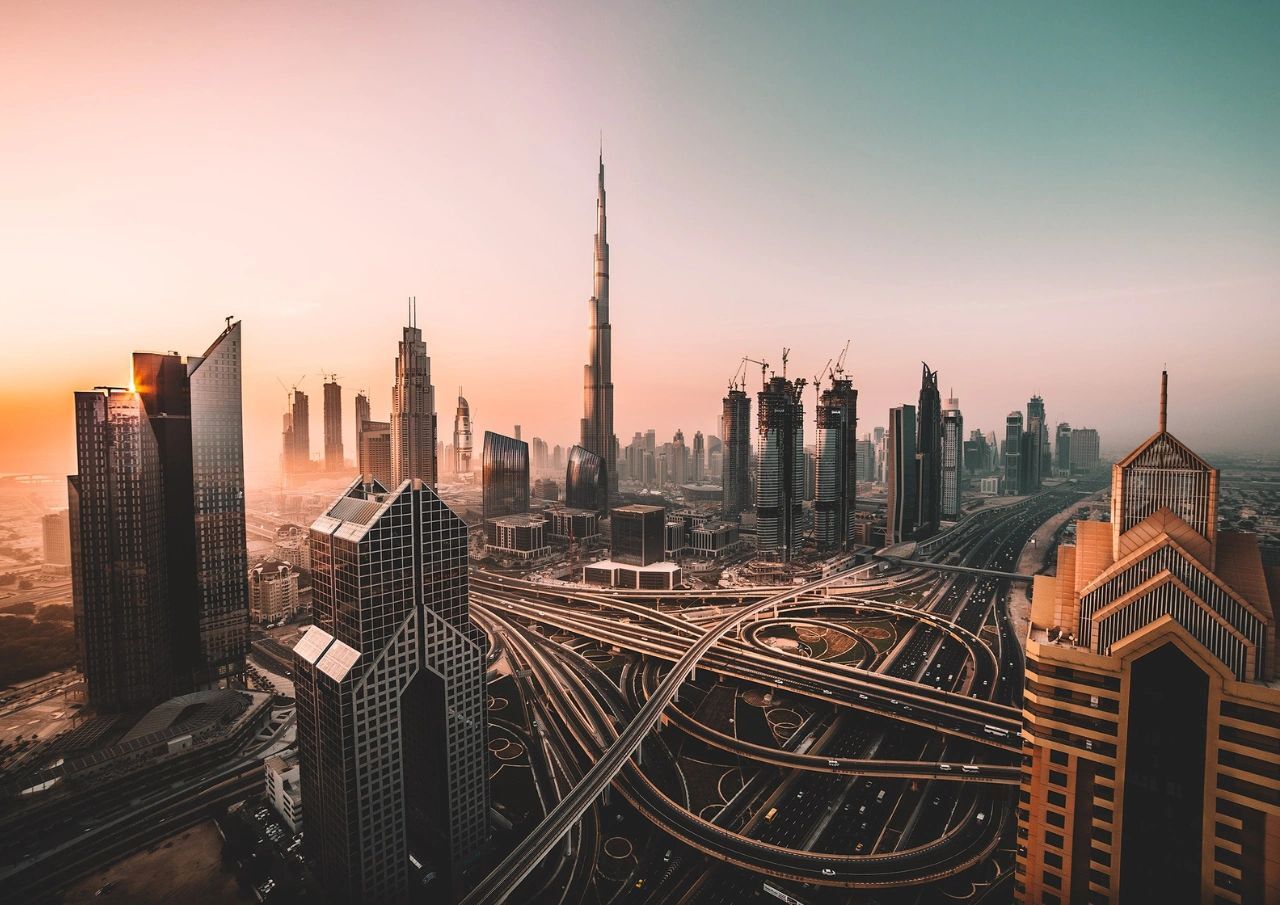 Dubai
Dubai is one of the busiest airports in the world, and the décor is almost glamorous – a spacious and grandiose complex with luxury shopping and great food courts, home to familiar comforts such as Starbucks and McDonalds. There's also a health club, for a quick swim or work-out and shower, or the option of an express massage for weary travelers. Most exciting of all are the dune buggy or camel rides you can enjoy, just a stone's throw from the airport – though advance booking is recommended.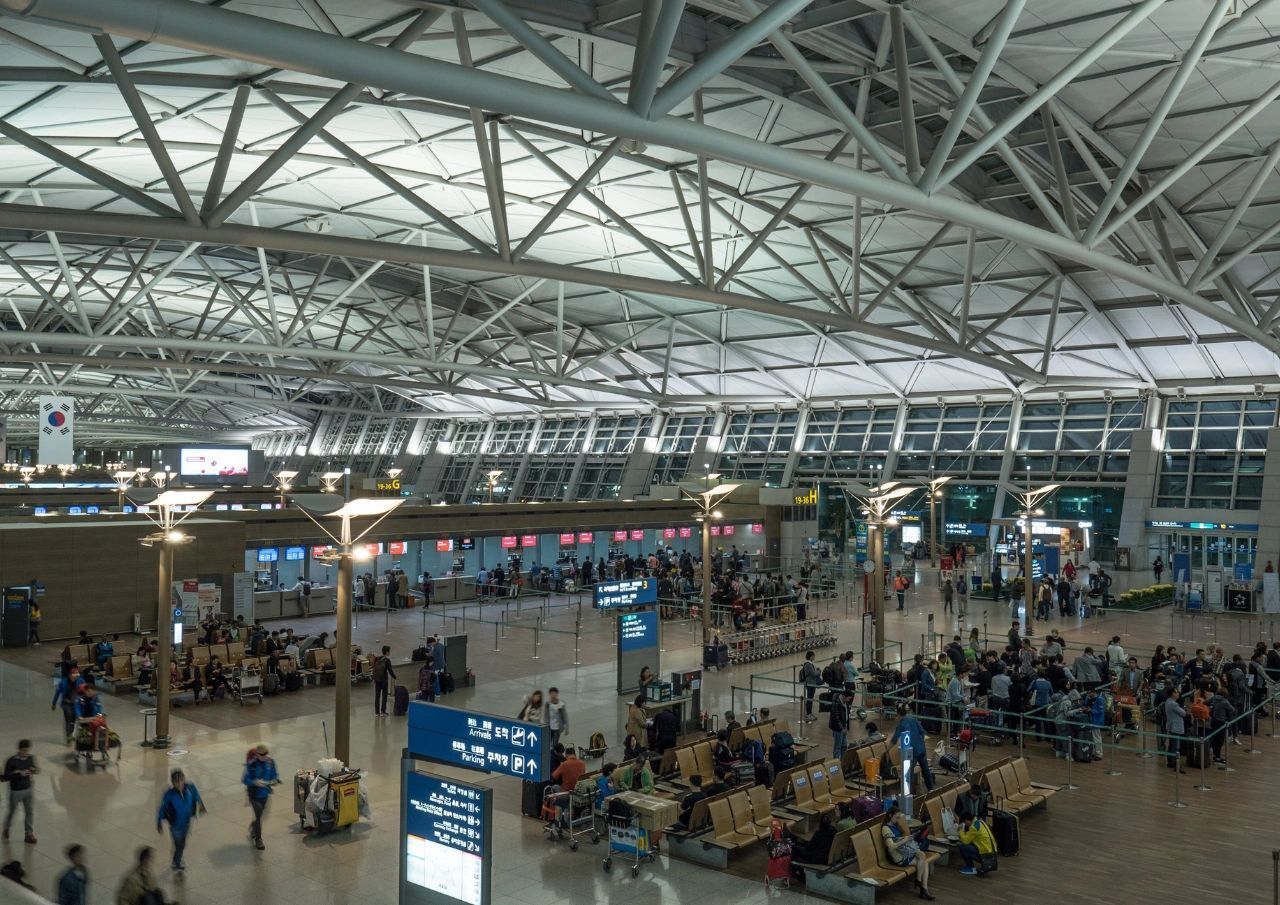 Incheon
Incheon airport in South Korea boasts one of the most pleasant airport environments there are, with broad open spaces housing miniature gardens and huge windows letting in natural light. But the highlights of a layover in South Korea are the free excursions to local attractions the airport offers. Shopping out is always an option, but you could also nip over to a beach, or delve in the nation's history and culture, with a temple or palace tour.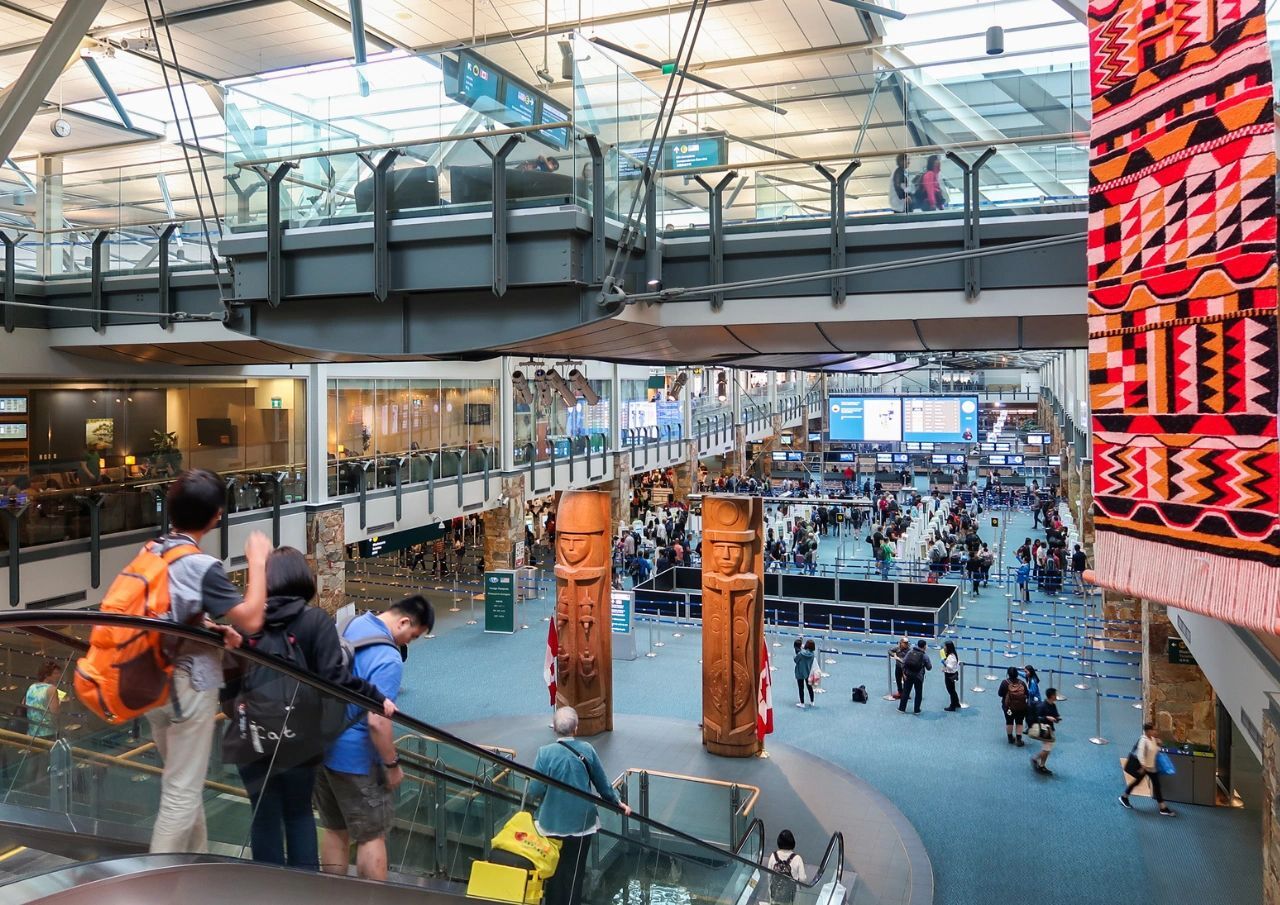 Vancouver
Closer to home, Vancouver airport has often earned the status of best airport in North America. It's kept absolutely spotless, and has some of the best restaurants of any airport in the world – no need to settle for a plain pizza or generic burger!
It has quiet, and comfortable lounges, but it's also the only airport anywhere to transport passengers from thousands of feet up in the air to beneath the sea – there's a large jellyfish aquarium, and a much bigger one housing thousands of small sea creatures.
Transiting through airports is not the most fun part of traveling. And things don't always go exactly as planned. But if you plan ahead and prepare for contingencies, there are ways to avoid the worst. If you then end up having lots of time to kill, or crowds of travelers to contend with, you can just relax and allow the situation, and take the required action!
—
If you'd like more information on certain airports, or need help planning a trip abroad, get in touch! We'll be happy to assist. Our travel experts are here to help! Book a free consultation to get started today.