Hawaii is a destination for natural, tropical bliss. Tucked away from the rest of the world, there is no place quite like the Hawaiian Islands. Lush mountains, impeccable cuisine, dazzling beaches, and cultural experiences are all at your fingertips on a trip to Hawaii. Here's how to make the most out of 8 days in Hawaii.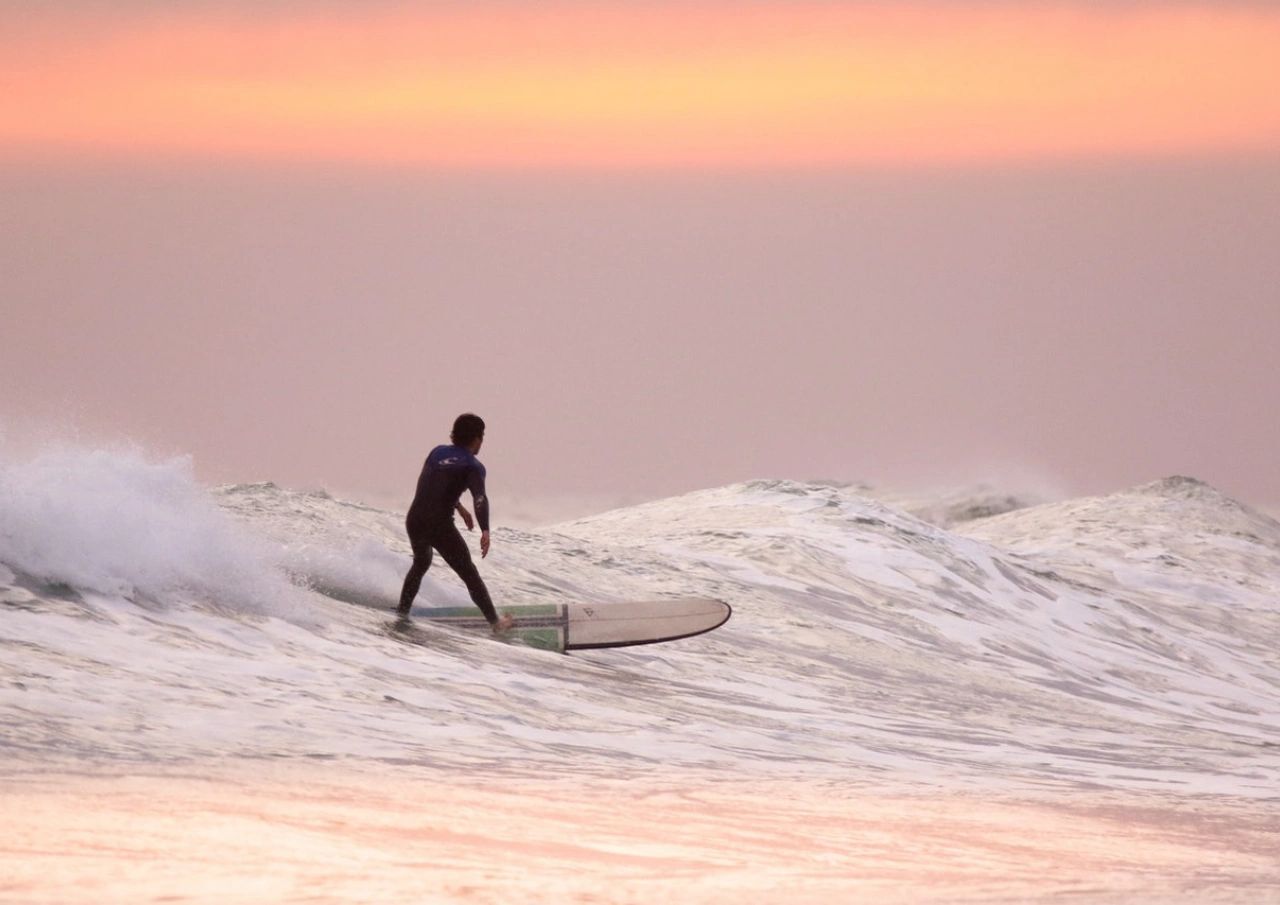 Try something new
Whether you want to take a morning surf lesson or a Hawaiian cooking class to learn a must-try dish, there are so many new experiences to have in Hawaii.
It's one of the best surfing destinations in the world and there are tons of surf schools offering day classes. As for food, the islands are dotted in Hawaiian-style cooking classes, offering a new experience and new recipes to bring home with you (what a unique souvenir!)
Other exciting opportunities might include ziplining past volcanoes, diving with manta rays, and sailing or kayaking off the coast. Be open to new possibilities!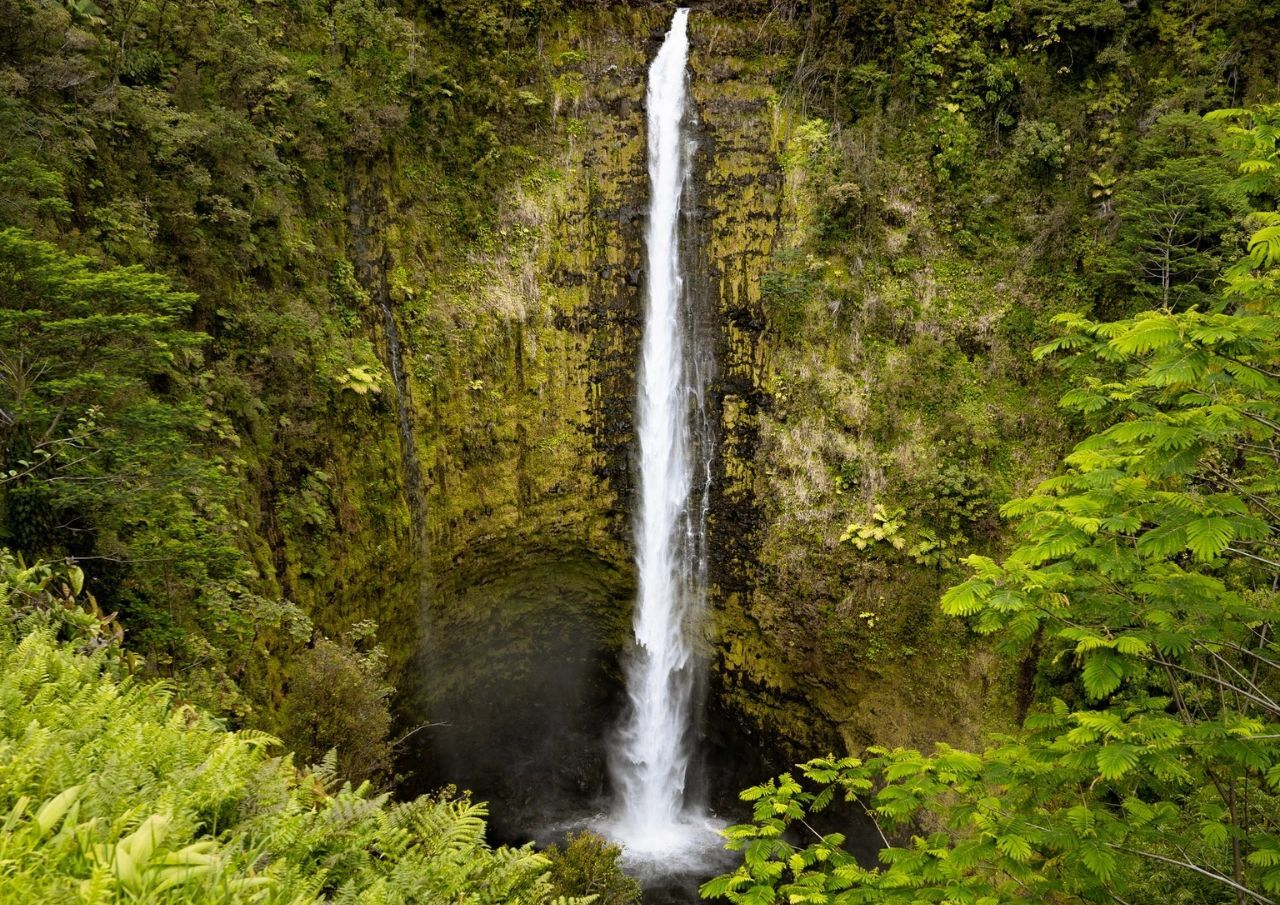 Go waterfall hunting
Hawaii is home to several of the world's tallest waterfalls. Thin waterfalls fall from a crease between dramatic green landscapes. Some ping pong their way down a mountainside, others jut out of rocky canyons or nestle themselves deep in the rainforest, surrounded by Hawaii's breathing flora and fauna.
Some waterfalls are easily accessible by a short hike, while others are much better seen from above. If you want a unique thing to do during your 8 days in Hawaii, take a helicopter ride to see some of the absolute best views of Hawaii's impressive waterfalls.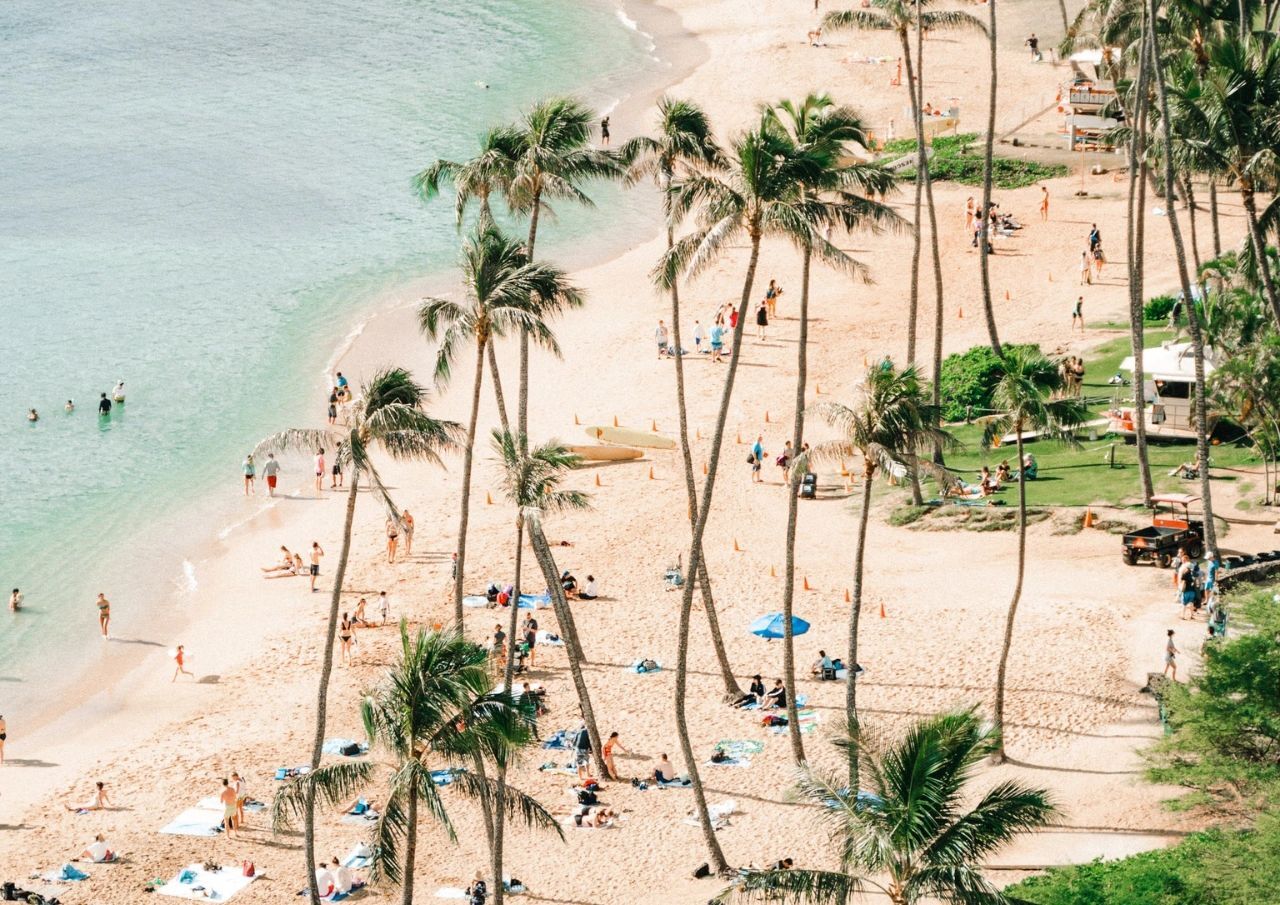 Focus on one island- Hear us out!
If you only have a week in Hawaii – or 8 days to be precise – then we highly recommend that you focus your time on just one island. While Hawaii boasts 4 main islands and you might feel like you need to see them all, you can enjoy all the best things about Hawaii on each of its islands.
When you visit multiple islands, you'll lose more than half of a day. Packing your suitcase, traveling to the airport, going through security, and waiting on your flight, boarding, and flight time (and repeat) really adds up. Not to mention that you are losing time already having to do this when you arrive and leave Hawaii.
If you absolutely must visit more than one island, try to book an early morning flight and stay at a hotel that isn't crazy far away from the airport so you don't waste too much time commuting from one location to the next.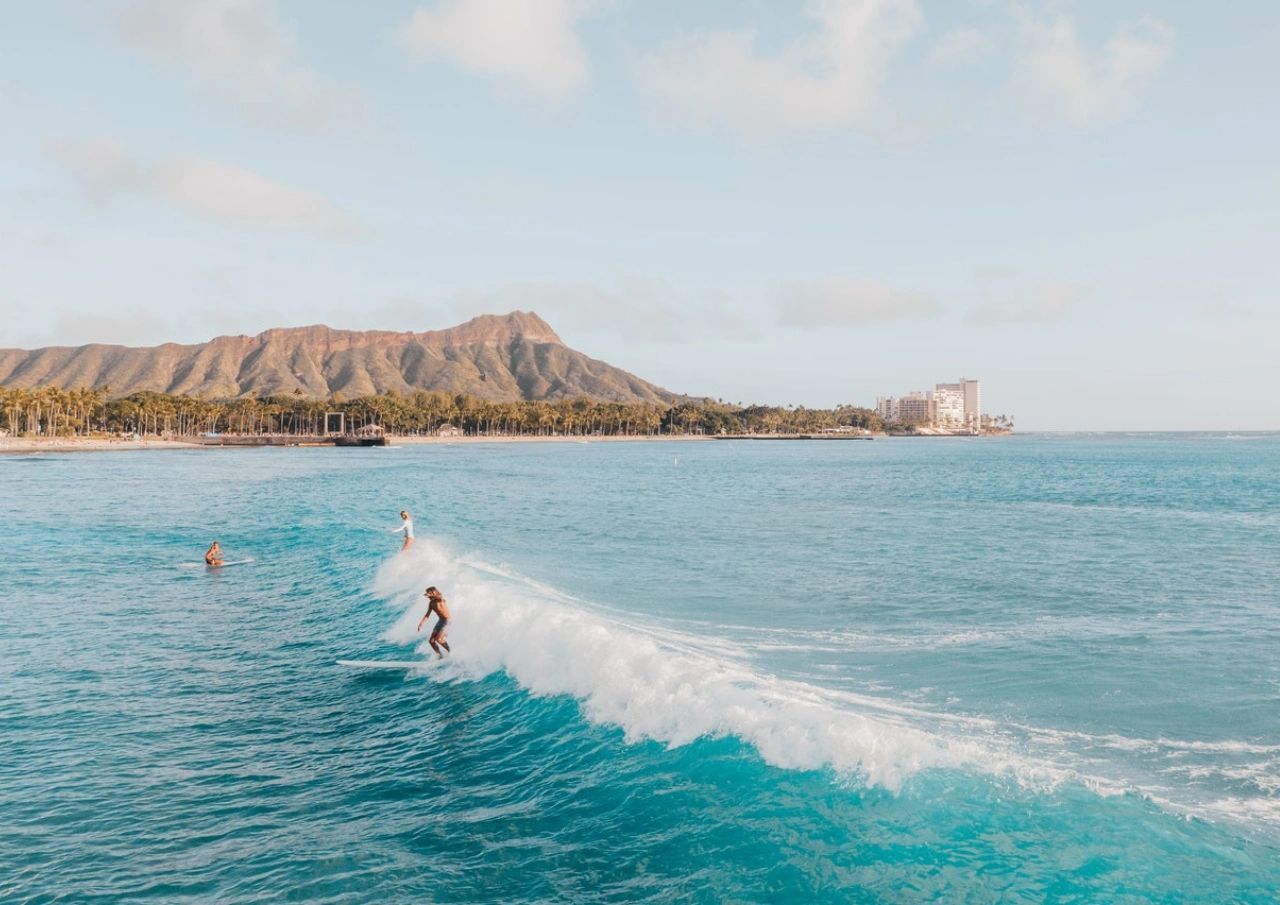 Explore beautiful beaches
There's absolutely no way to visit Hawaii without a day at the beach. Imagine crystal clear water in vibrant tropical hues and soft golden sand. What's more is that it's probably surrounding my green hills, gorgeous volcanoes, and interesting rock formations.
A must-see, however, is one of Hawaii's black sand beaches. You'll find black sand on the Big Island, and Maui, notably at Wai'anapanapa State Park near Hana. These beaches are actually made up of volcanic lava rock that has eroded over thousands of years. When lava flows, it eventually turns to rock or glass and gradually erodes, creating spectacularly dark sand.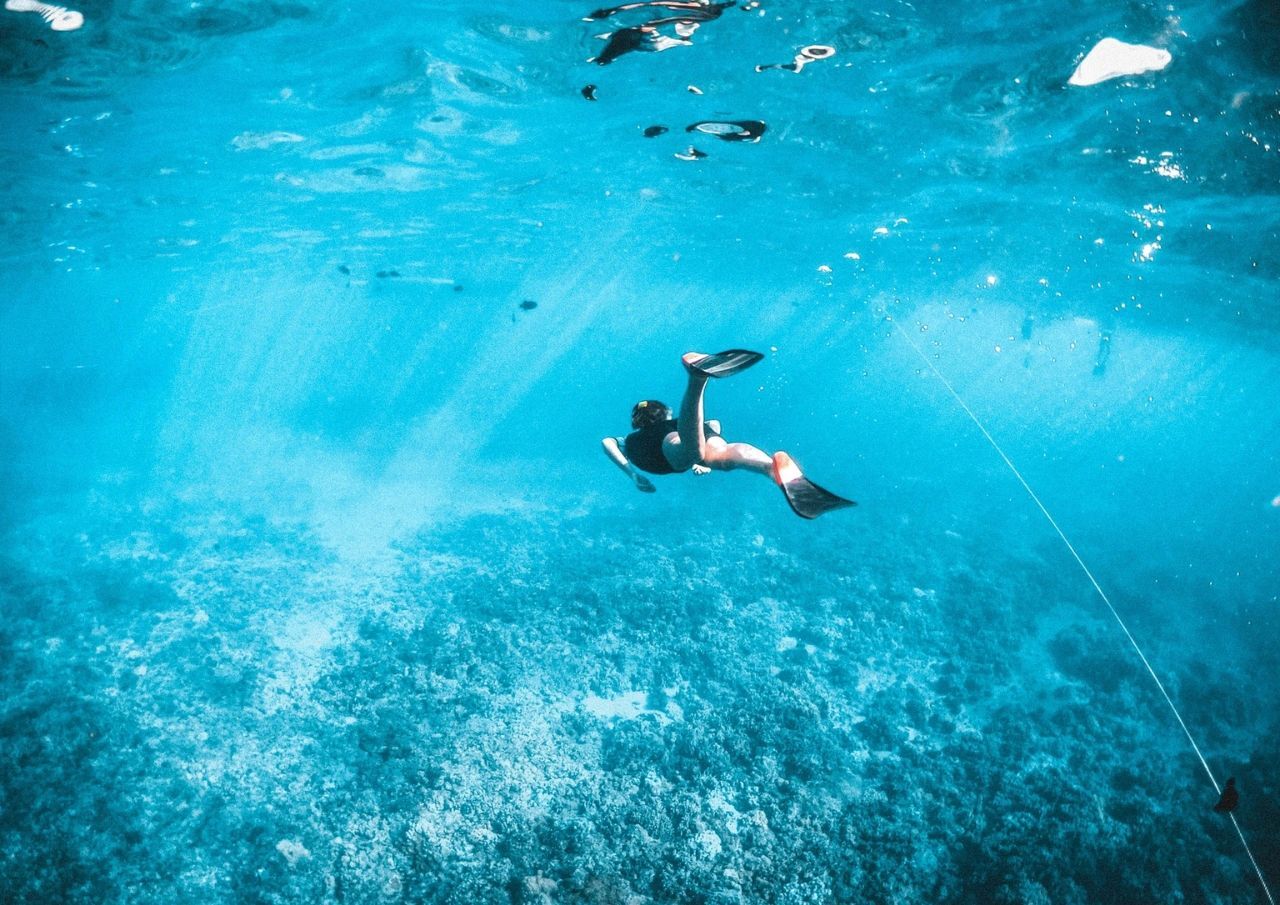 Get out on the water
Not only is it a chance to see Hawaii from a new perspective, but it's the best opportunity to enjoy marine life. Vibrant fish, green sea turtles, humpback whales, seals, rays and so much more live below the surface, and they are a treat to see.
Book a day boat tour in Hawaii to go whale or dolphin watching, accompanied by a snorkeling adventure to get up close with colorful marine life and coral reefs. With 8 days in Hawaii, you absolutely must venture out onto the water. The ocean is part of what makes Hawaii what it is.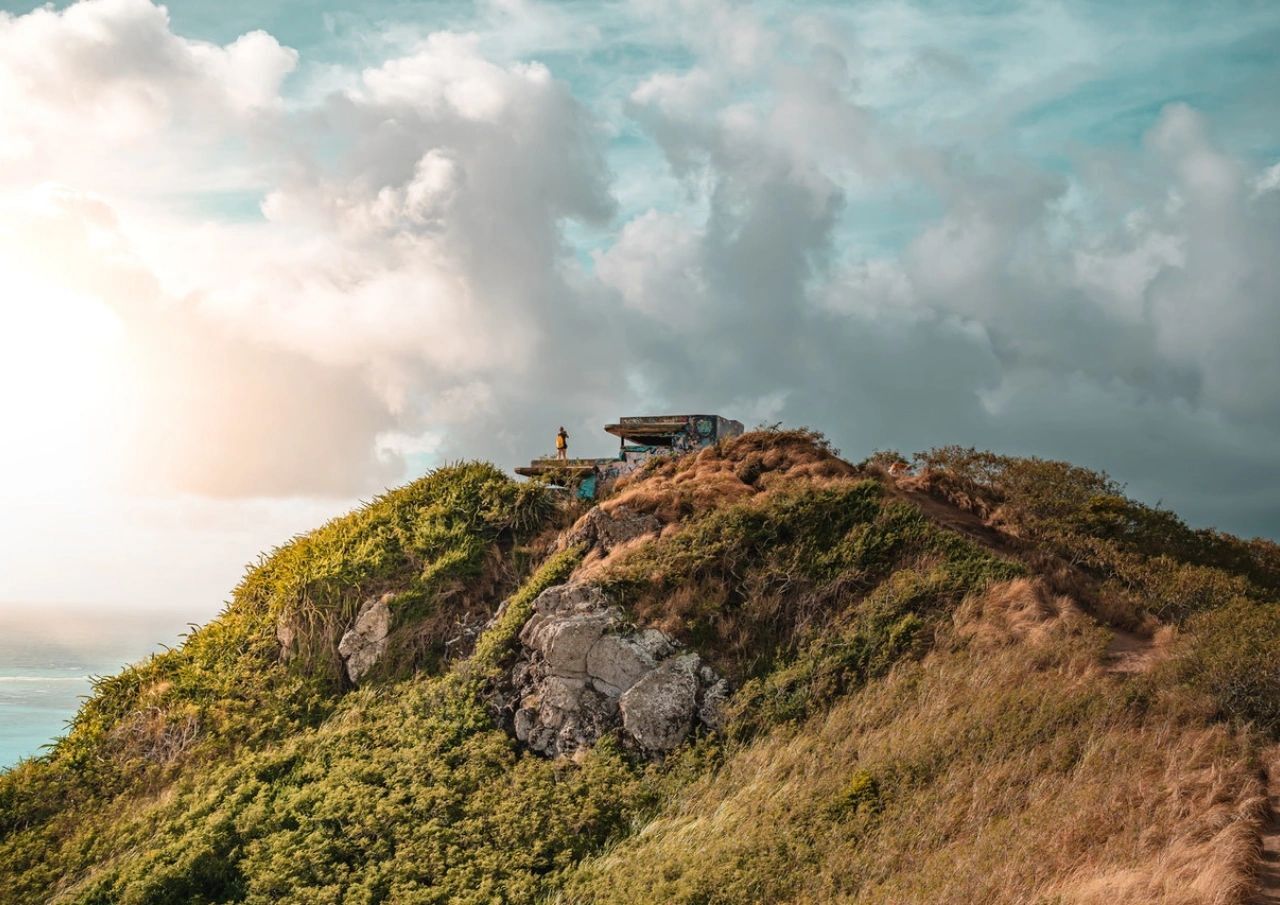 Hike to impressive outlooks
Hikes in Hawaii are what all your tropical dreams are made of. Gorgeous views of turquoise waters and gleaming white sand meet foliage-covered mountainsides and tucked-away waterfalls.
There are longer 22+ mile-long hikes that take you up mountains and through sacred valleys. But there are also short and sweet three-mile walks to pretty lighthouses and majestic views.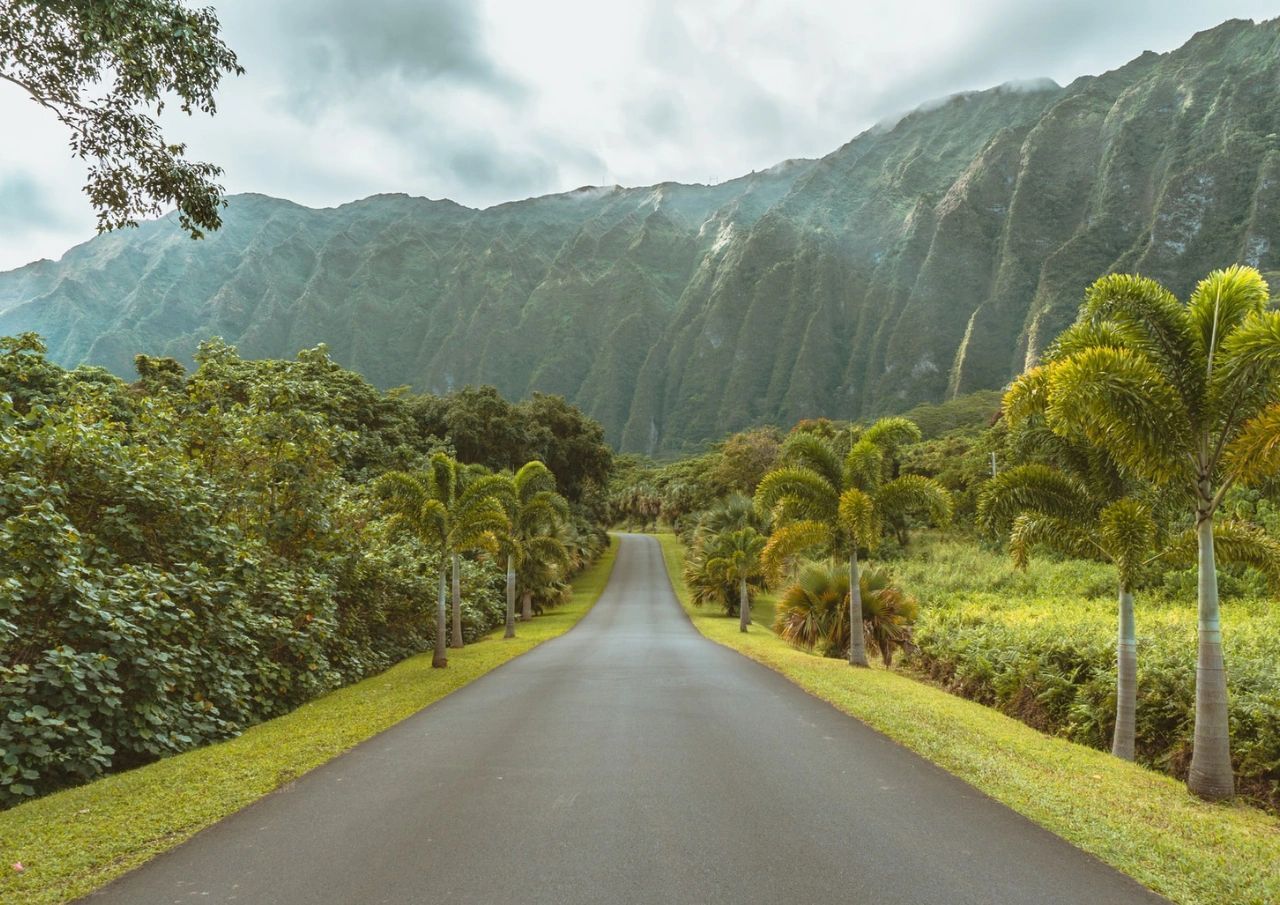 Take a scenic drive
There is so much to discover in Hawaii, and much of it you can really only see by driving. Luckily, driving on the islands is a joy with dreamy tropical foliage, impressive viewpoints, hidden gems, charming towns, and wildlife all around you.
Make pit stops to find the best shaved ice in Hawaii, bask in incredible sunset views from an outlook, or uncover hidden beaches and waterfalls. Driving will make all of this possible.
Plus, the roads are easy to navigate, and renting a car from one of the islands is very simple.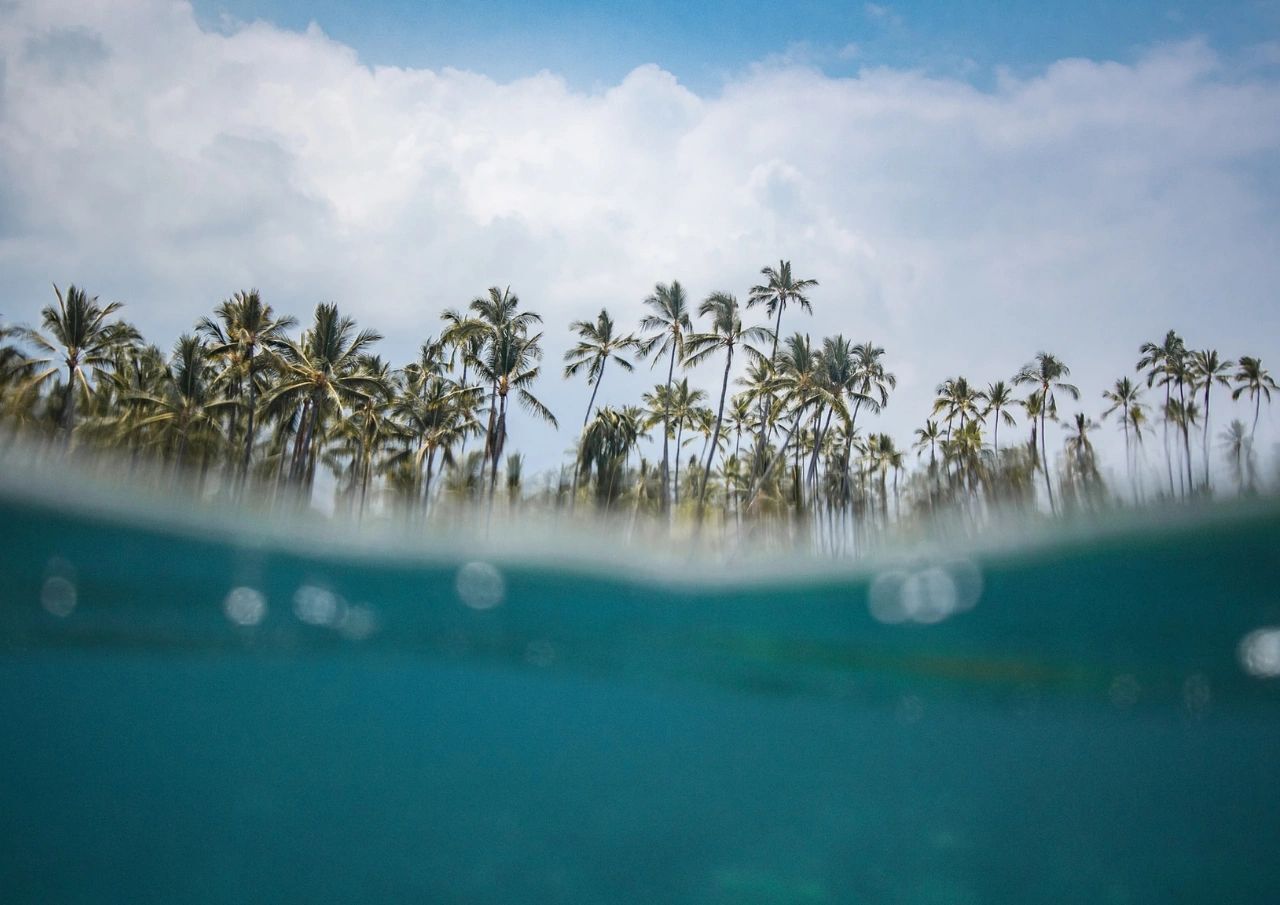 Pack appropriately
The rays are strong across the Hawaiian Islands, so pack your suitcase with that in mind. You can't make the most out of 8 days in Hawaii if you get a scorching sunburn on day one. So, we recommend bringing along a strong reef-safe sunscreen, a wide brim sun hat that will cover your face, and a lightweight linen button-down to protect your shoulders and arms. Bonus points if you bring along a rash guard for days out on the water.
Hawaii is one of the best places to visit for tropical scenery and unique experiences alike. While it may be part of the United States, it feels stunningly otherworldly. A week in Hawaii is sure to be a trip you won't soon forget. Contact one of our expert travel agents to start planning your getaway today.
Feeling like a trip to Hawaii right about now? We're here to help you plan your dream vacation! Reach out today to book a free consultation.