Thailand, the land of smiles, a gentle, ancient country with a unique and colorful culture. The only South East Asian nation to have escaped colonization by Western powers, Thailand has nevertheless not been spared its share of conflict. Steeped in history, Siam, as it was formerly named, survived periods of inner strife, and the collateral horrors of war on its borders. More recently, of course, it was in the direct path of the 2004 tsunami that killed well over 200 000 people. But in a beautiful display of Buddhist acceptance and resilience, the Thai people made their peace with the tragedy and bounced back. Today, Thailand is once more her normal self, home to a rich cultural and architectural heritage from the past, beautiful islands and beaches, but also wild nature and national parks. The diversity of its people and regions – the hill tribe villages in the north, the more Muslim towns with a Malay influence in the south, the northeast that merges seamlessly with Laos – make Thailand both a fun and fascinating place for the open-minded visitor.
Thai Towns – Where to Experience the Heart of Thailand
Choosing the cities that best embody the spirit of Thailand, and offer visitors the most memorable experiences will always be a bit arbitrary – but a few stand out as essential to include on your Thai trip!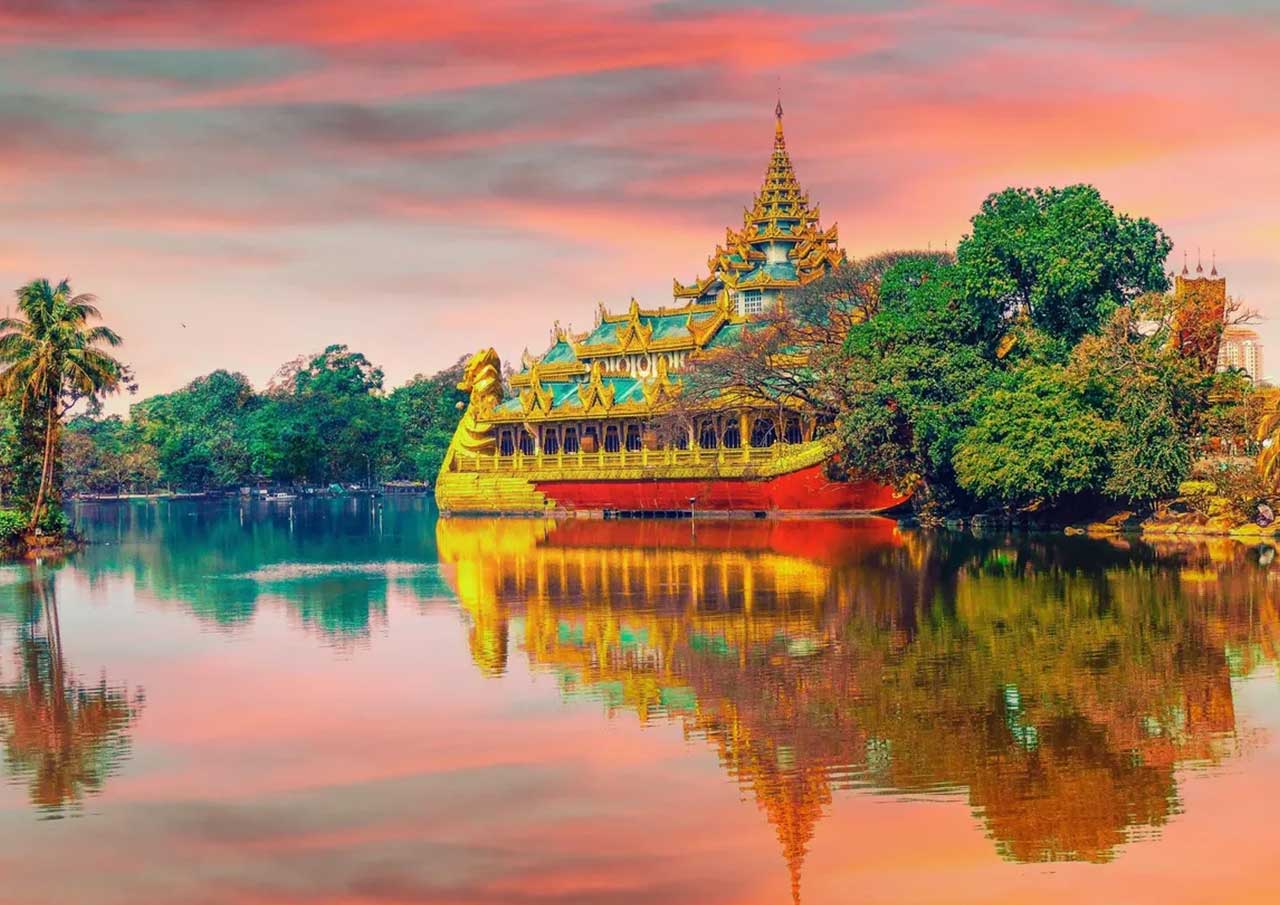 Krabi
Krabi is a small town in the south, unlike any other in Thailand, with a strong Malay feel. This atmosphere extends to the bustling market, the way locals dress, and has influenced the town's architecture. Krabi has a beautiful fishing boat harbor,beautiful, and  quiet. The gem among these is Railay beach, without a doubt one of the most stunning in the country. It is cut off by limestone cliffs – a mecca for rock climbers – and only accessible by boat. Krabi has great island tours to the numerous unspoiled little islands off the coast. And just outside the town is Tiger Cave Temple, a Buddhist temple perched on a high limestone outcrop. To get there you'll have to climb endless stairs, but the mischievous monkeys are fun, and the view from the top is utterly breathtaking.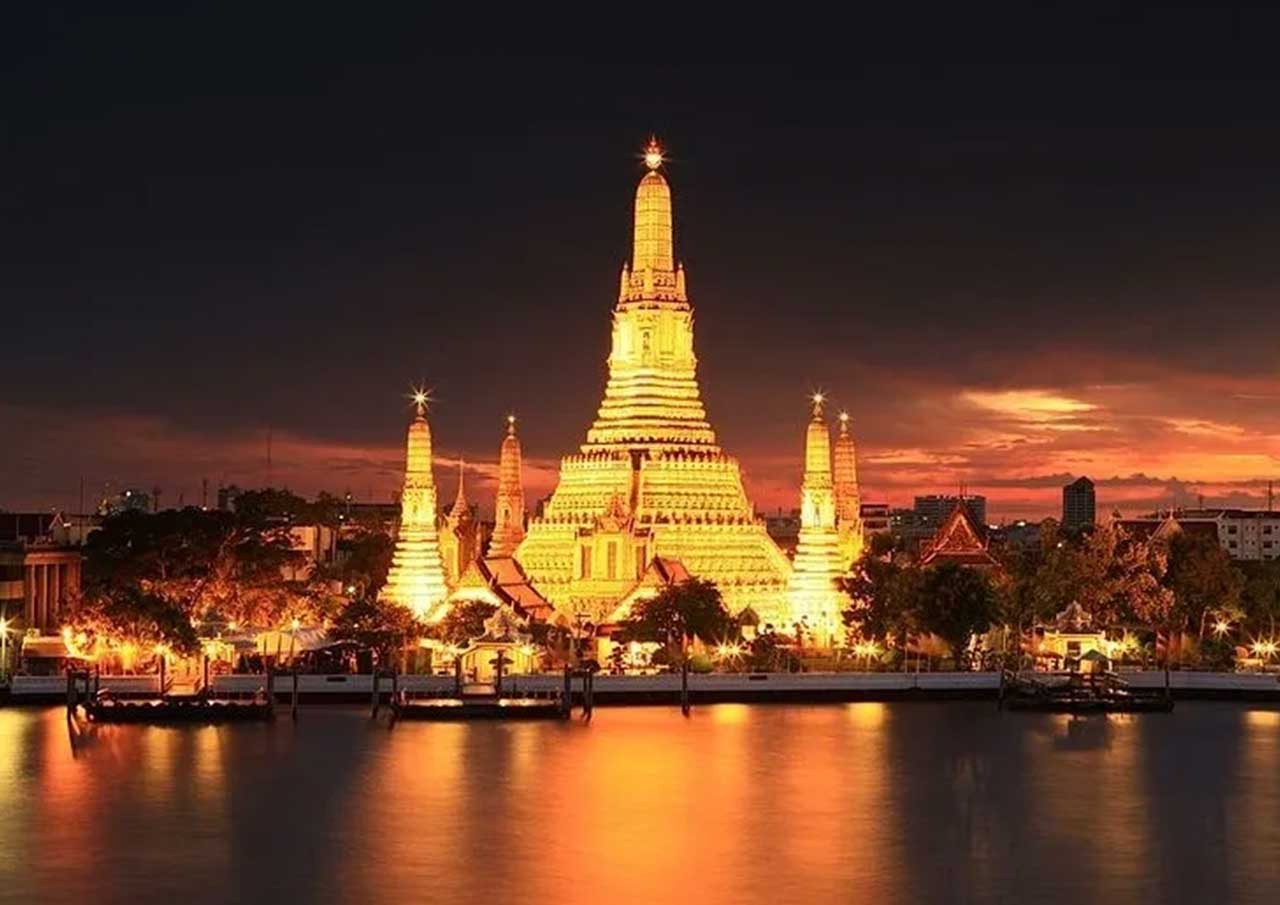 Bangkok
Aside from the notorious traffic jams and air pollution, Bangkok remains a mind-blowing city – there's just so much packed into the haphazard cityscape of Thailand's capital. Bangkok's main attractions are its temples, markets, waterways, and shopping plazas – and for some people, its nightlife. The enormous Grand Palace complex is a must-see, as is the Wat Pho temple, home to a huge reclining Buddha covered in gold leaf. On the other side of the Chao Praya river is Wat Arun, with its 260 foot high Buddhist stupa (holy relics tower). The insane and sprawling Chatuchak market is a place you'll never forget, though the high-end, state-of-the-art Siam Paragon mall is air conditioned and quieter! Lumphini park is a great green space for a breather and to plan your next move. Which may see you hop on the BTS sky train – or try public transport on Bangkok's waterways!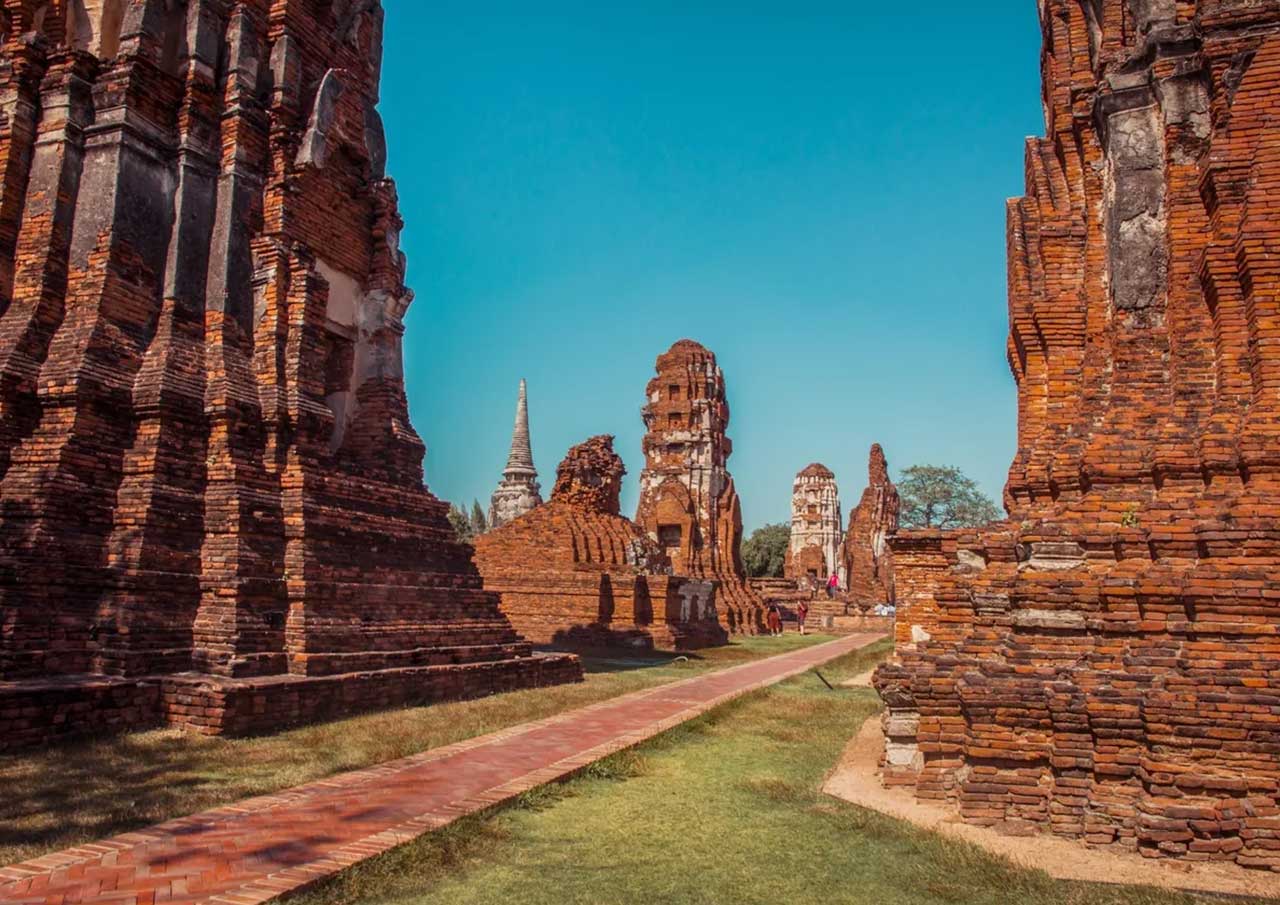 Ayutthaya
Once the ancient capital of the Kingdom of Siam, Ayutthaya is home to possibly the most famous archeological site in Thailand. However, the more recent Buddhist temples and monasteries on the site of the ancient city still stand largely undamaged. Ayutthaya's main attraction is clearly its history and monuments – but these, and the modern city – are great to explore on bicycle tours. A visit to Ayutthaya is both a history lesson and a way of paying respect to the Thai nation and its past.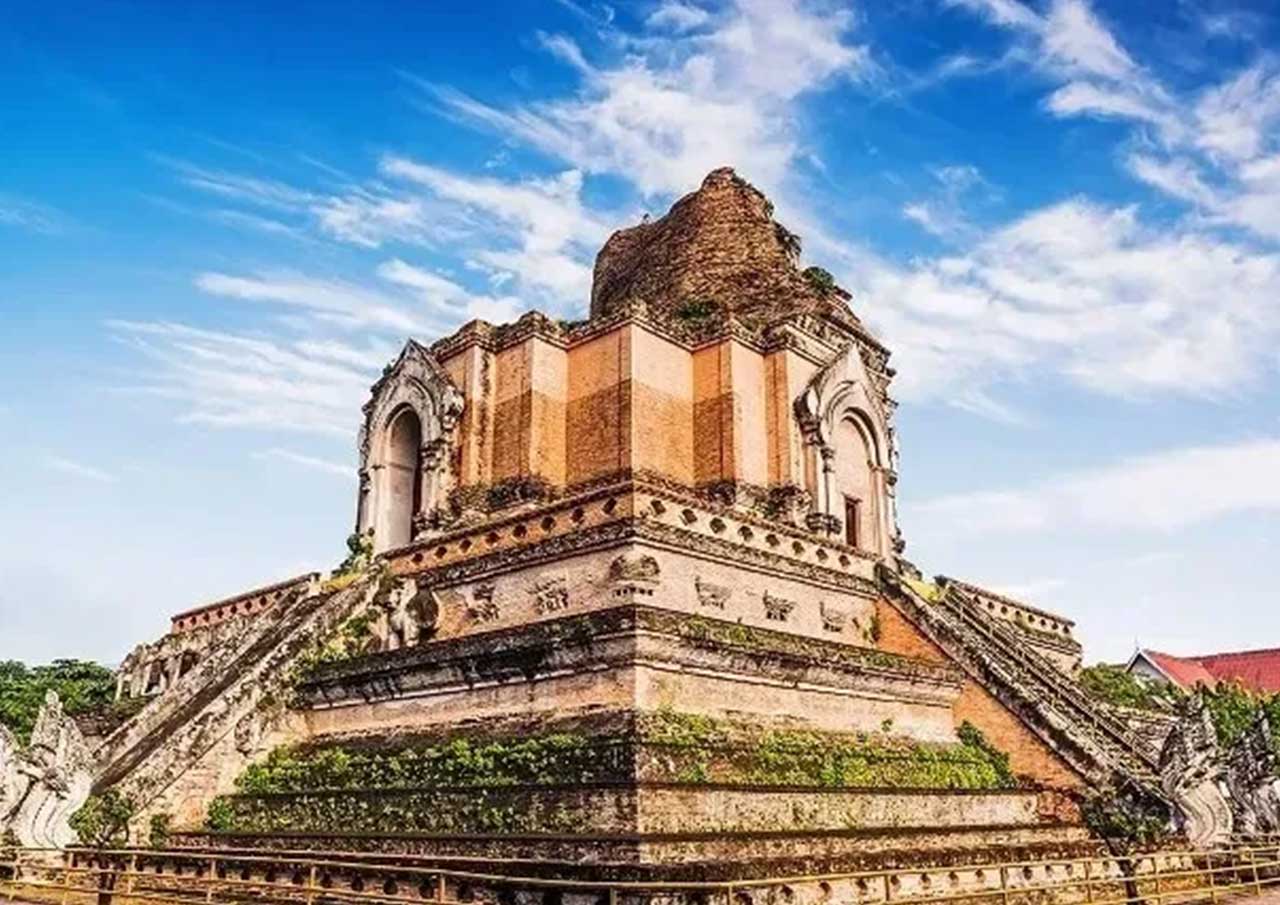 Chiangmai
Formerly the capital of the independent Lanna kingdom, Chiangmai still retains the moats and parts of the ancient walls around the city center. Aside from these grand historical remains, the main attractions of Chiangmai city itself are its Buddhist temples and markets. Wat Phra Singh is home to the Phra Singh Buddha, one of the most venerated Buddha figures in the country. Wat Chedi Luang is known for its Lanna architecture and the carved serpents that adorn it. On the outskirts of the city, past the university, is Wat Umong, a forest and cave temple – a fittingly ascetic setting for its "fasting Buddha" effigy, of an emaciated Buddha after his long fast. Further out, past the zoo and up into the hills, Chiang Mai's most famous temple, Doi Suthep, dominates the landscape from atop Suthep hill.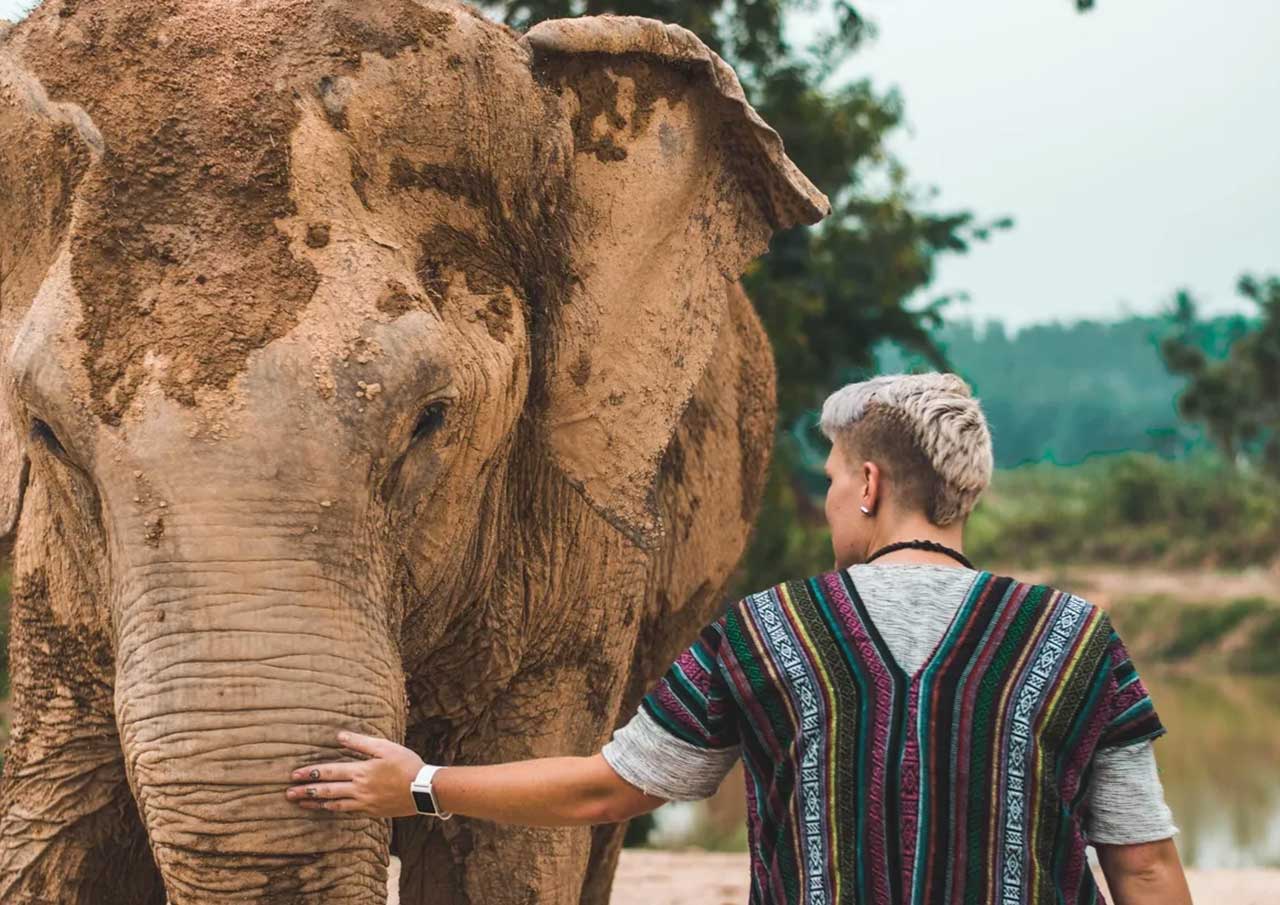 Back in town, at Chiangmai's night bazaar, you'll find anything from street food to wood carvings, through clothes, handicrafts and musical instruments. And no trip to Chiangmai would be complete without a visit to the Elephant Nature Park, where you can bath, feed and play with these affectionate pachyderms. Please note, many elephant sanctuaries still mistreat the animals. This one has been verified as a true haven for the animals and a safe place to enjoy their presence!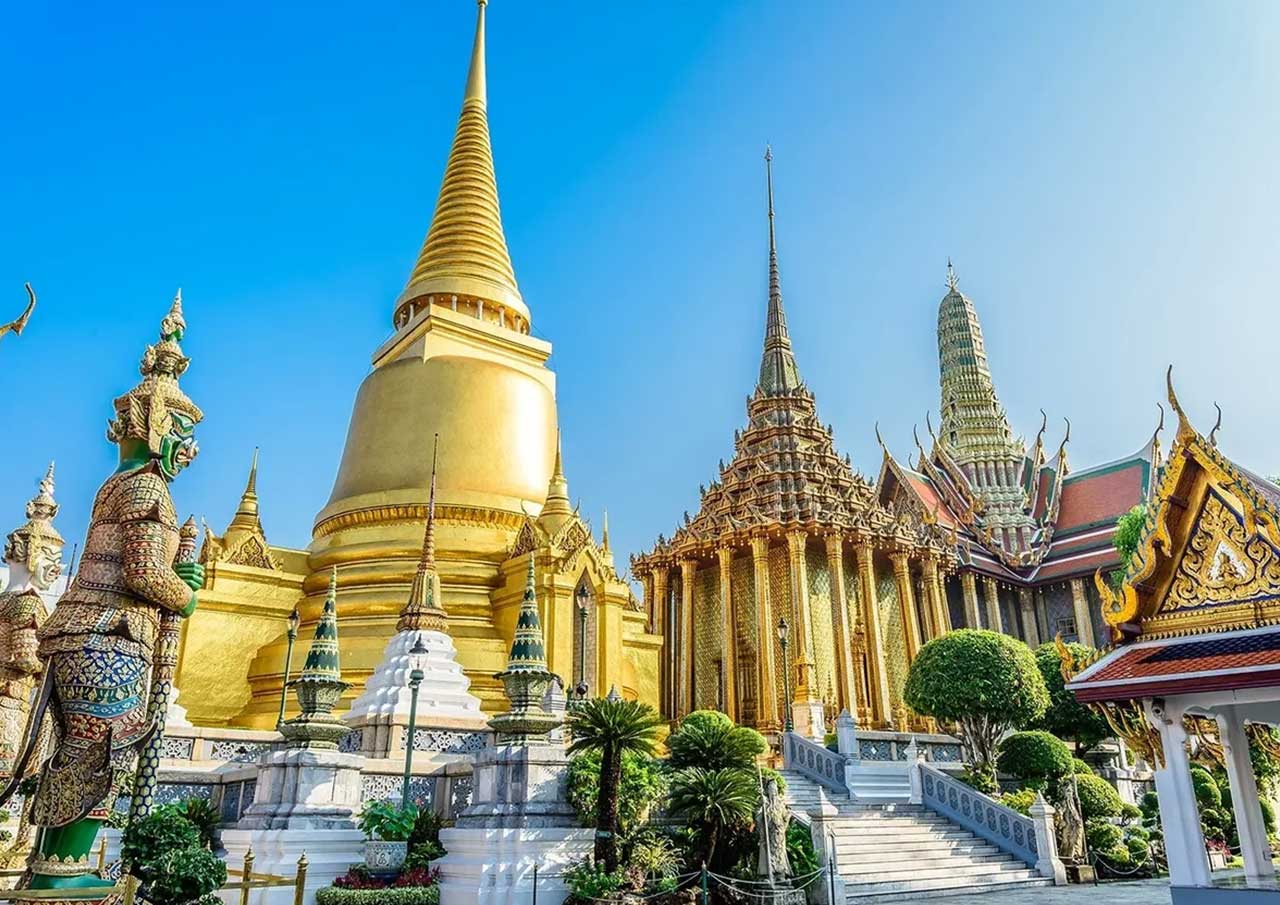 Chiangrai
Deep in the heart of the mountains that are home to Thailand's hill-tribes, Chiangrai lies near the border with Myanmar. The town has a slower, more laid-back feel to it than the larger cities further south. Chiangrai is home to the usual, characteristic Buddhist temples. Two not to miss are Wat Phra Kheo, the Temple of the Emerald Buddha, with its red and gold pillars; and the Blue Temple, where the White Buddha sits on a throne, surrounded by blue walls, a blue ceiling and blue pillars, all decorated with murals. Not far out of town are the Khun Korn waterfalls, tucked away in the forest of the national park. At the night bazaar, you'll find stalls selling all manner of food, including local delicacies. The difference in vibe with Chiangmai or Bangkok is tangible, there's a low key, frontier town buzz that makes the place unique.
Other Cities to Enjoy
One of the absolute best ways to travel around Thailand is by train. Thai roads are no the safest in the world, and the countryside the highways traverse is less picturesque than the backdrop to the railway network. Trains have the advantage that you can hop off in any small, lesser-known town, and wander around until your curiosity is satisfied. Here are a few Thai towns which are worth a visit or a stopover.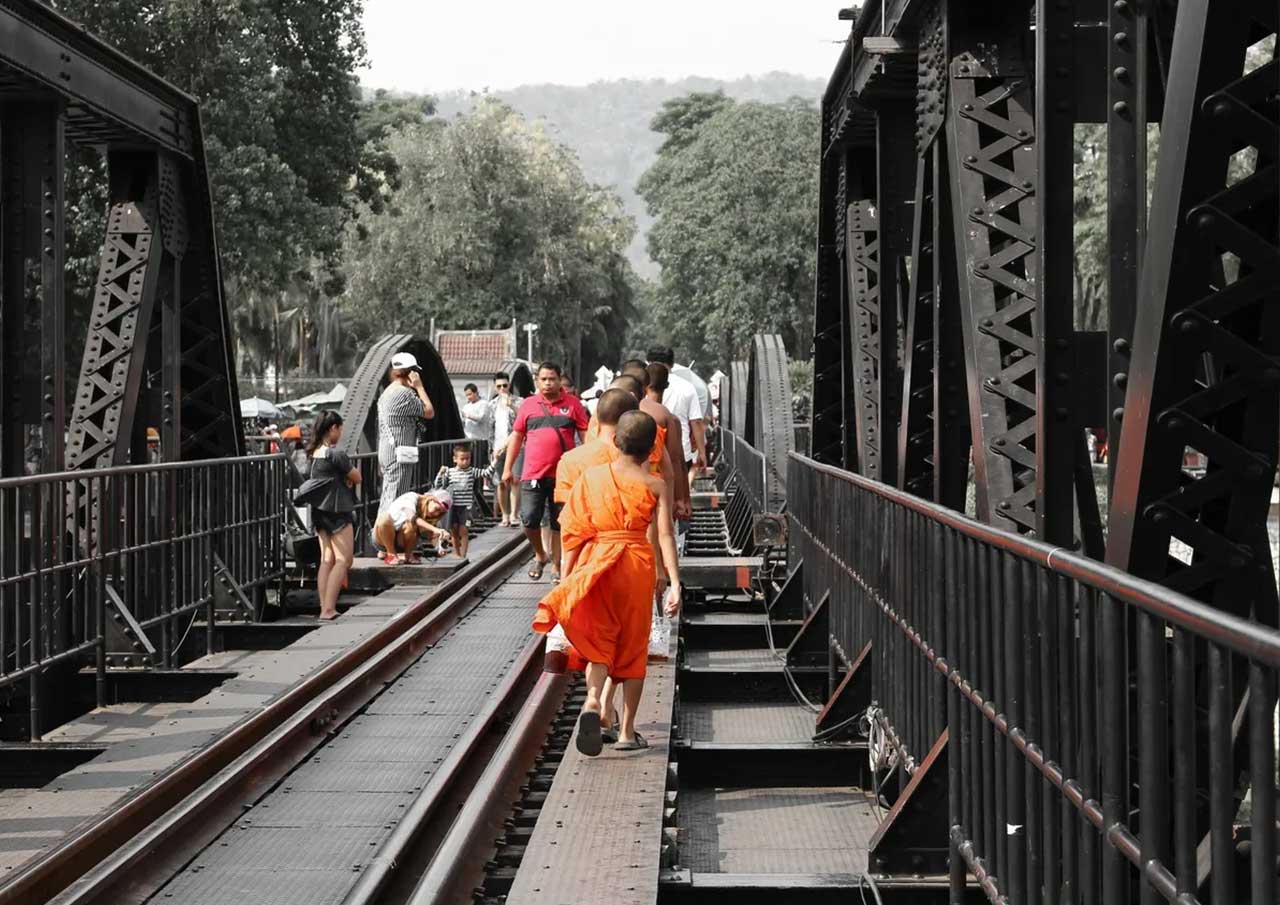 Kanchanaburi
Kanchanaburi is most known for its Death Railway Bridge, which was the set for the movie, The Bridge on the River Kwai in 1967. The bridge is symbolic of the Death Railway, built by prisoners of war. Thousands of Allied soldiers were laid to rest at the nearby Kanchanaburi War Cemetery. For a more joyful excursion, head out to the numerous waterfalls and hot springs in the lush countryside around the town.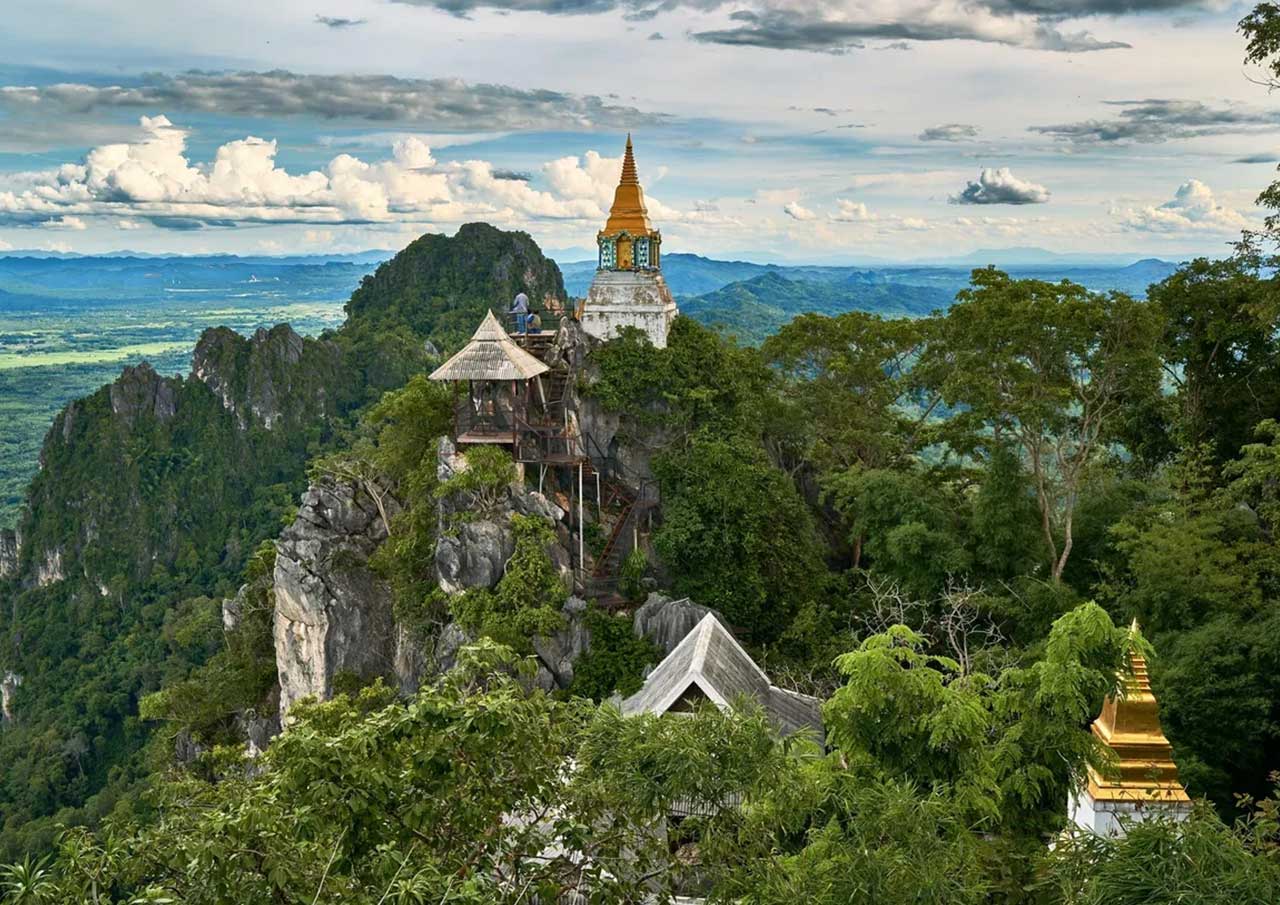 Lampang
Lampang is a pretty little provincial town in central Thailand. It is home to one of the country's most spectacular temples, the Unseen Temple, or Wat PutthabatSutthawat. Perched precariously on the pinnacle of limestone buttresses, the highest point of the complex is a pagoda housing a symbolic Buddha footprint. Lampang also has a small, but lovely elephant sanctuary.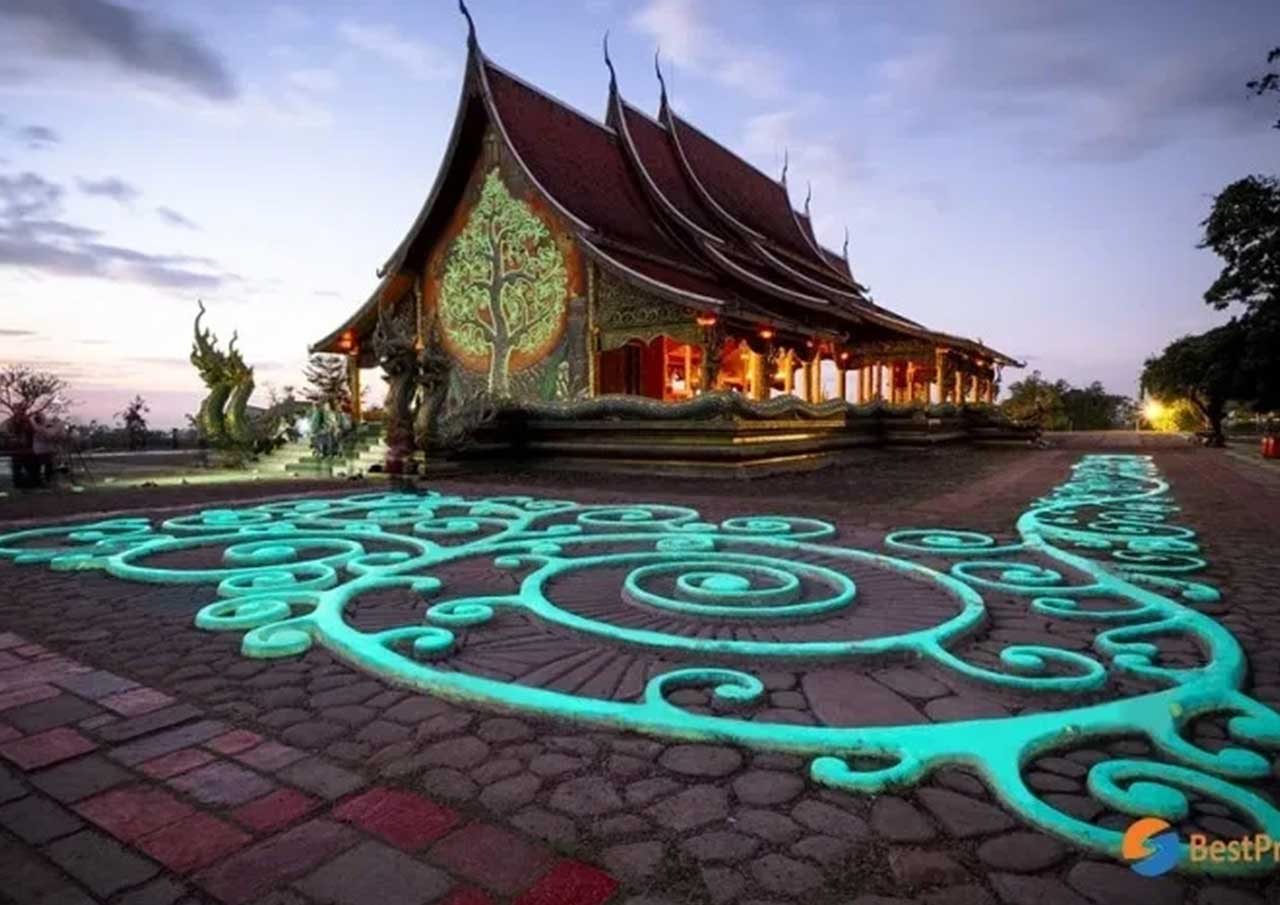 Ubon Ratchathani
Ubon Ratchathani, meaning "Royal Lotus City" is quite a large city, and one of the main urban centers of Thailand's northeast. The province as a whole is traditionally home to forest monks, Buddhist ascetics who choose to live isolated in nature. Wat Nong Pah Pong best embodies this form of Buddhist practice. Meanwhile, within the city, Phu Prao, or the Luminous Temple, is home to a huge carving of a Tree of Life on its wooden doors – the paint used on the carving contains phosphorus, which absorbs light during the day, and glows at night. Thung Si Mueang temple has a wooden library, housing Buddhist texts, built on stilts in a small lake. Although the northeast is the driest part of Thailand, there are tall and truly spectacular waterfalls just near the town, and spectacular eroded rock formations too.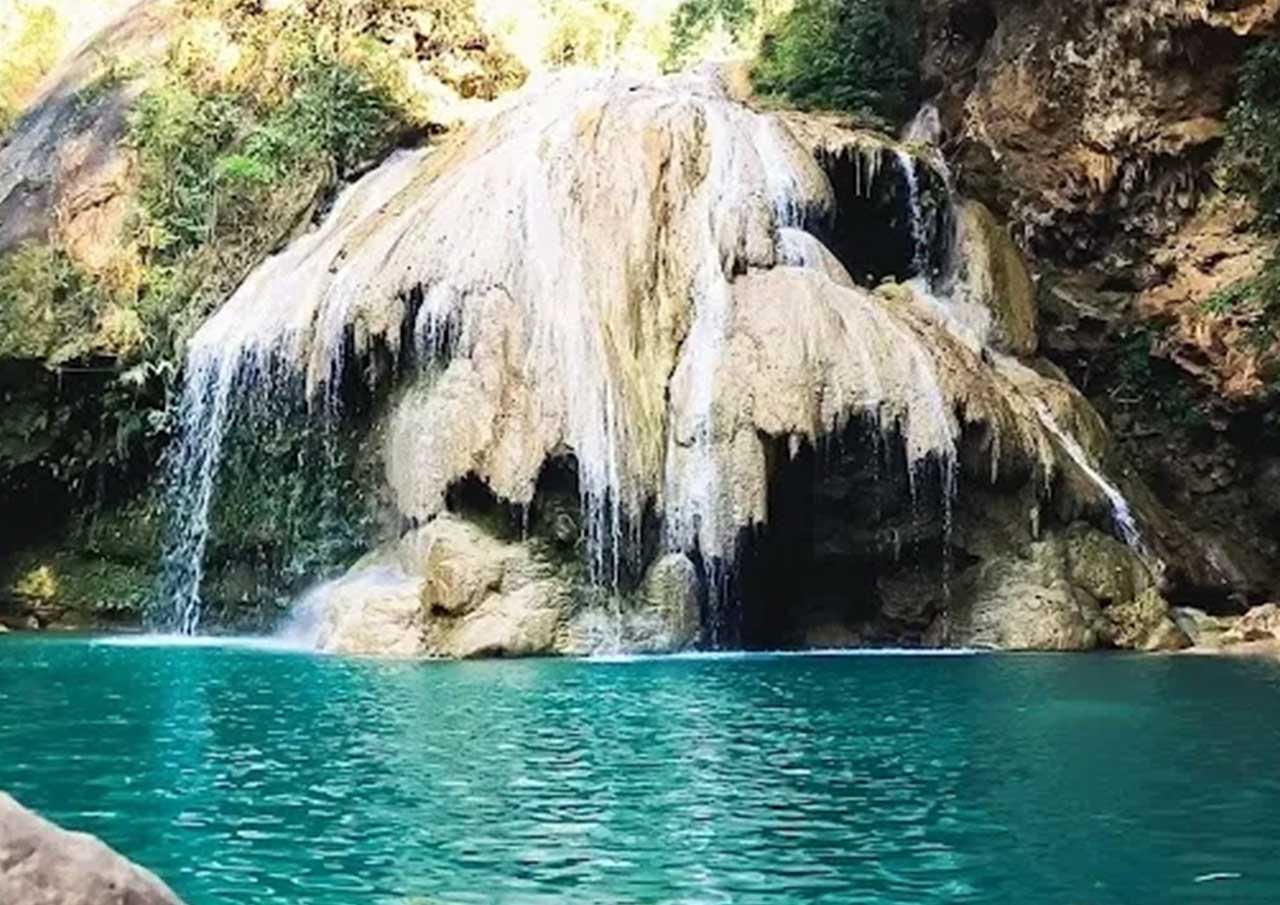 Lamphun
Lamphun is a cozy little town, with hill-tribe influences. It has two main markets, which are a part of its attraction, and give it a rural feel. A fun way to get around town is in little carriages drawn by cute ponies. Nature around Lamphun has hidden treasures. Koh Luang waterfall in neighboring Mae Ping national park tumbles into a pool that is turquoise blue in the hot season, and a darker cloudy green when it gets cool. Luang Pa Wiang cave delights visitors with its Buddha, religious sculptures, and esthetic lighting. Lamphun as a whole is delightful for its authentic, small-town Thailand feel.
Sukhotai
With the ancient city of Sukhotai (just outside the present-day town) a UNESCO heritage site, you might think Sukhotai would be high on every visitor's list. But it's probably more of interest to history lovers, as archaeological remains are its main attraction. Noteworthy temples are Wat Sorasak, with its Elephant Guard – a score of carved elephants each facing outward from the temple, as though to protect it; and Traphang Tong Lang temple, which sits on its own perfect little island. But if delving into the past appeals to you, the whole temple and city complex is well-worth losing yourself in for a day or so.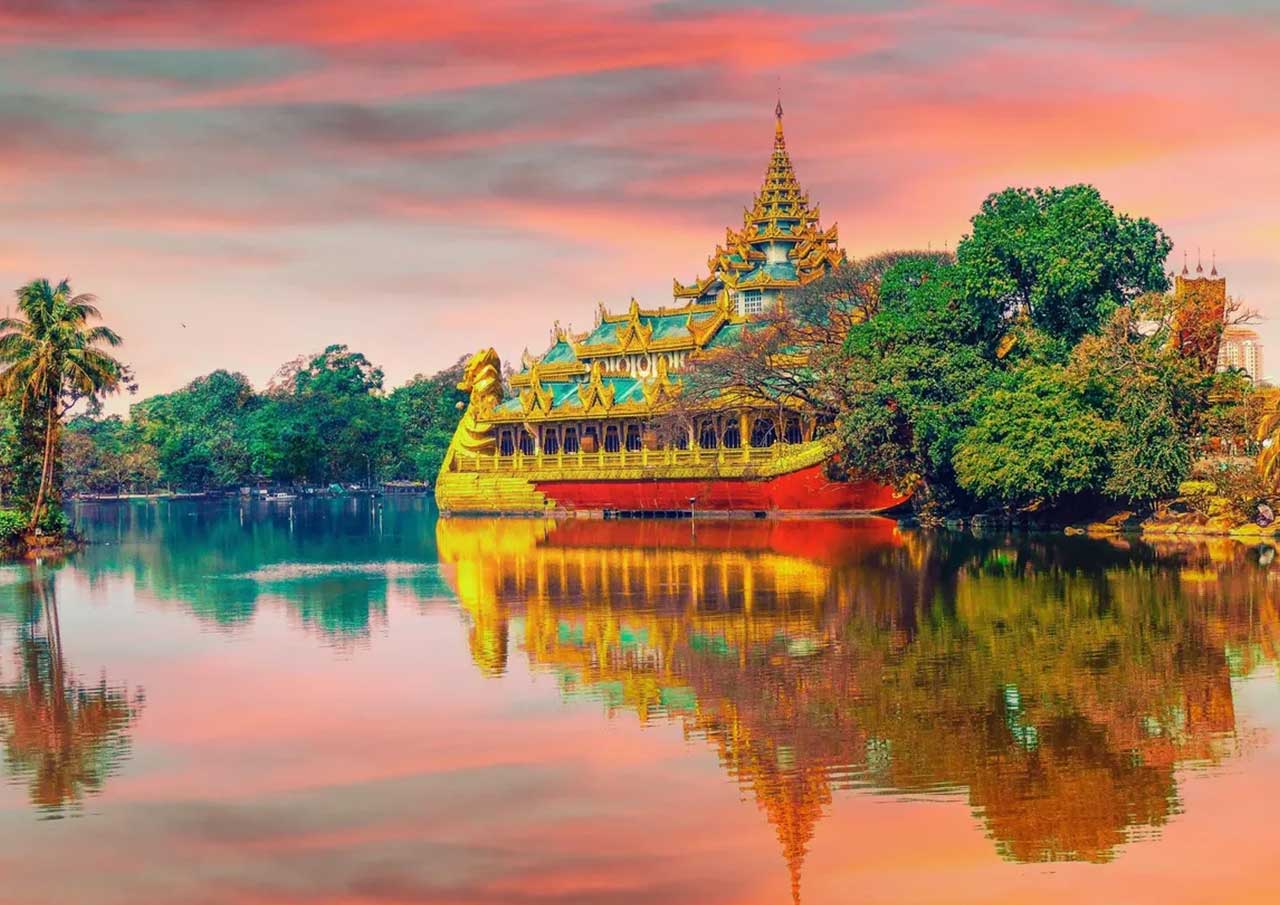 Suggested Itinerary
Day 1: Arrive in Bangkok, and spend a day or two in Thailand's vibrant capital. Alternatively, head straight to Pattaya, and leave Bangkok for last.
Day 2 or 3: Two hours from Bangkok, Pattaya has great beaches and activities for all ages (though the Red Light district is definitely seedy). Spend a couple of days enjoying the ocean – and just one hour away from Pattaya is the small island of Ko Samet, with beaches and accommodation for all budgets, away from urban vibes.
Day 5 or 6: Head back to Bangkok, and take an overnight train to Chiangmai. Spend a couple of days exploring the northern capital and its surroundings.
Day 7 or 8: Take a bus from Chiangmai to Chiangrai in the late afternoon. Enjoy the night bazaar and entertainments. Spend the next day exploring the city and the attractions around it.
Day 9 or 10: Fly from Chiangrai to Surat Thani, and head straight to an island: Phuket, Koh Samui, Koh Phangan and Koh Tao are all just a boat ride away from this town on the West coast.
Koh Samui: great for yoga enthusiasts, first-times and families. The island offers home comforts and great spas in the forested interior.
Koh Phangan; this island is famous for its full-moon parties at Haad Rin sunrise beach. It is the destination for inveterate party goers, or hippies. But you'll still find more secluded areas, or affordable spas to relax away from the crowd.
Koh Tao: the absolute best for diving. A quiet, fairly small island, it's great for beginner divers and instructor courses.
Phuket: Phuket is the biggest and most bustling Thai island. Parts of it are so Westernized you'd think you're back home, were it not for the tropical setting. But next to classy hotels, there are still unspoiled beaches.
Day 14: 

Head back to the mainland and Bangkok. And plan to come back another time for more!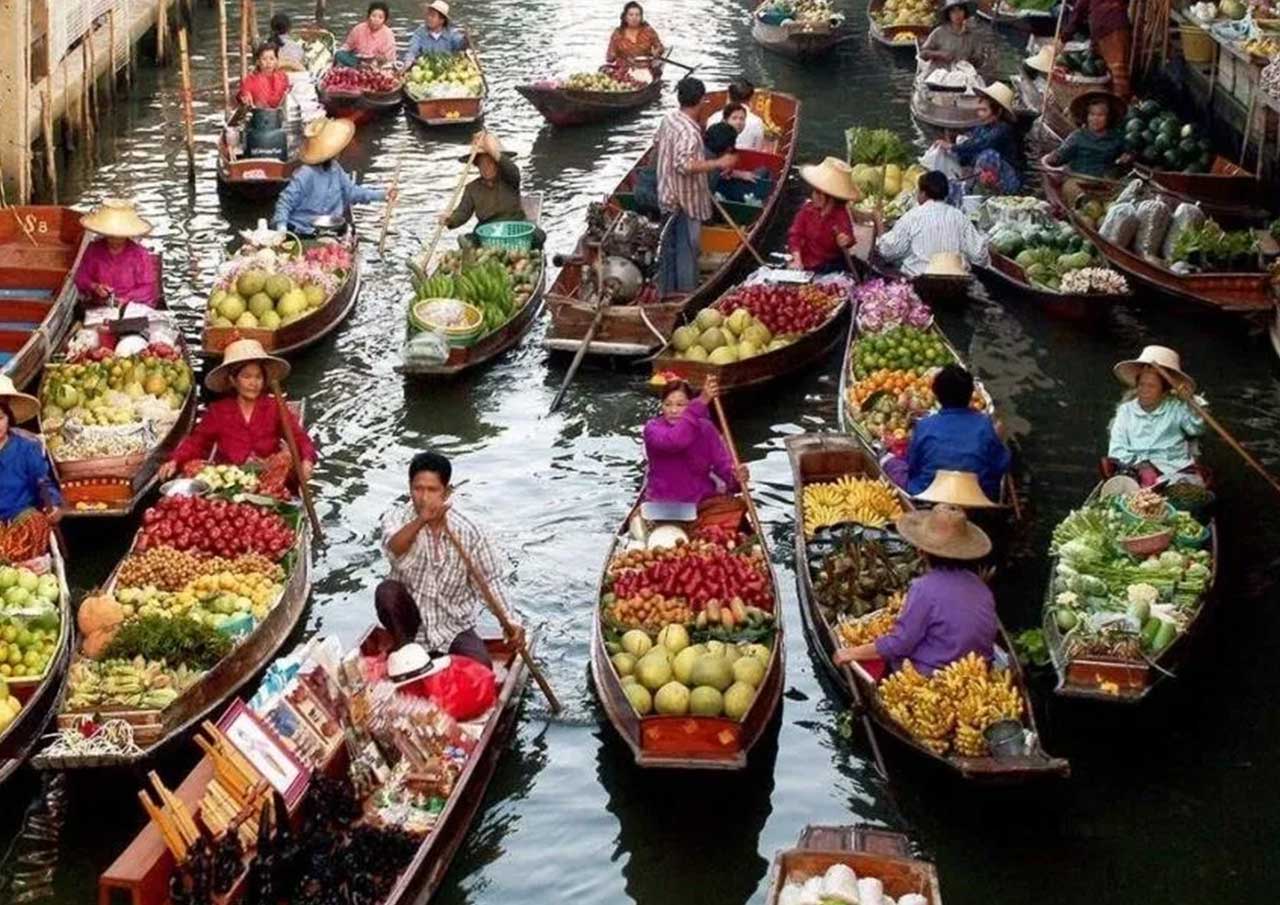 And there's always more to do in Thailand – trekking, white water rafting, mountain biking, and sea kayaking, to name but a few. You can also ride horses, gentle elephants and even water buffalo. Or learn to cook Thai food, take a Thai dancing class, train in (or watch) muay thai (thai boxing), and any number of other activities. At over one thousand miles long, Thailand truly offers variety and choice.
—
If you've decided what you want to experience on your Thai trip, our expert travel advisors are here to help you organize it!  Contact us today!