Traveling to Iceland is a bucket list-worthy adventure, and one of the best ways to see the country is to travel the iconic Ring Road. From glaciers to beaches to waterfalls and geysers, Iceland truly has it all, along with friendly locals, a fascinating culture, and awesome fellow travelers to make friends with along the way. Here's everything you need to know about traveling Route 1, also known as the Ring Road, around Iceland.
What is the Ring Road?
Route 1 encircles the entire country of Iceland, connecting glacier towns, farming villages, settlements at the top of fjords, and, of course, Reykjavik. The Ring Road is 1,332 km long, and takes about 20 hours to drive straight through with no stops.
What Kind of Rental Car Should I Get
There are tons of options to travel the Ring Road, including bus tours that take care of all the driving and planning, but the most popular option is self-drive. Navigating Iceland is surprisingly easy, but you will have to turn off Route 1 occasionally to get to your destinations, so make sure you grab a map.
While this itinerary will keep you off the F roads (they are called roads, but they are more like off-road trails that require a Jeep or off-road vehicle) we recommend a 4×4 vehicle as some of the smaller roads can be quite bumpy or have pot holes. Another popular option is to rent a sleeper van and stay along the way at the attractions you're visiting. That is a great option if you like the adventure of camping in the Icelandic wilderness, but to really get to know the Icelandic culture, be sure to stay at local guesthouses along the way–they are mostly owned by friendly Icelanders, who will be able to recommend restaurants and tell stories of the local community.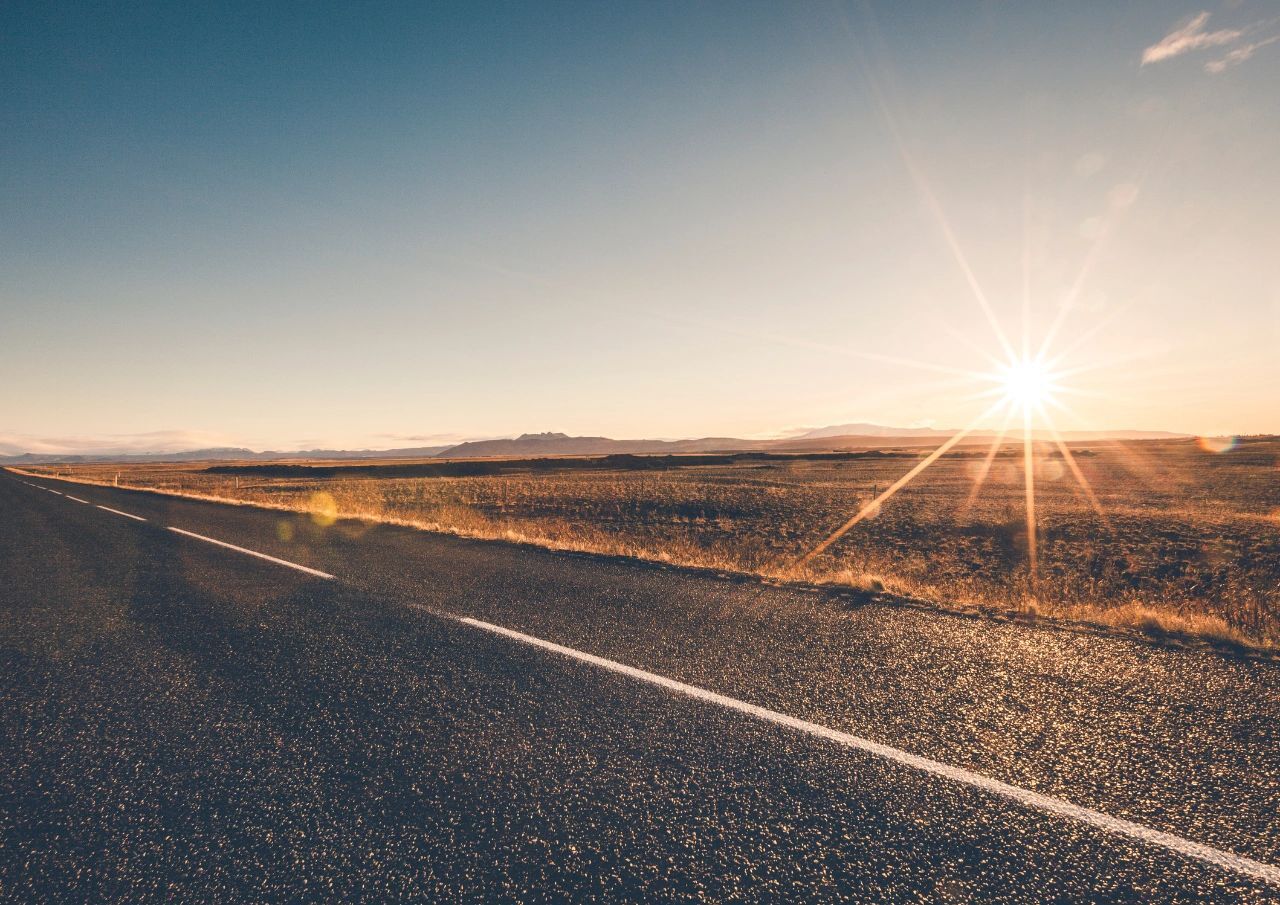 How to Travel the Iceland Ring Road in Seven Days
The Ring Road is surprisingly long, so we recommend spending at least 7 days to make sure you can spend time at each amazing stop along the way. This self-drive Ring Road itinerary will show you where to stop, how to get there, and what to do when you're there. Your Iceland experience will be absolutely unique, so here's a guide of where to start planning.
7 Day Ring Road Itinerary
Use this itinerary as a basis for your Ring Road adventure. If you have more time you can add a day or two in Reykjavik, Snaefellsnes or the South Coast to keep exploring.
Here's the breakdown:
Day 1: Arrive in Iceland, Blue Lagoon, Golden Circle
Day 2: Vik and the South Coast
Day 3: Höfn and Jökulsárlón
Day 4: North Iceland: Höfn to Mývatn
Day 5: Snaefellsnes Peninsula
Day 6: Reykjavik
Day 7: Reykjavik and Flight Home
Day 1 – Arrive in Iceland, Visit the Blue Lagoon and Start the Golden Circle
You will fly into Keflavik International Airport, about 45 minutes from Reykjavik on the Reykjanes peninsula. Pick up your rental car here and head over to the Blue Lagoon, about 20 minutes driving through volcanic rocks. The Reykjanes peninsula is home to many of the most recent Icelandic volcano eruptions, and it is full of hot springs and seismic activity.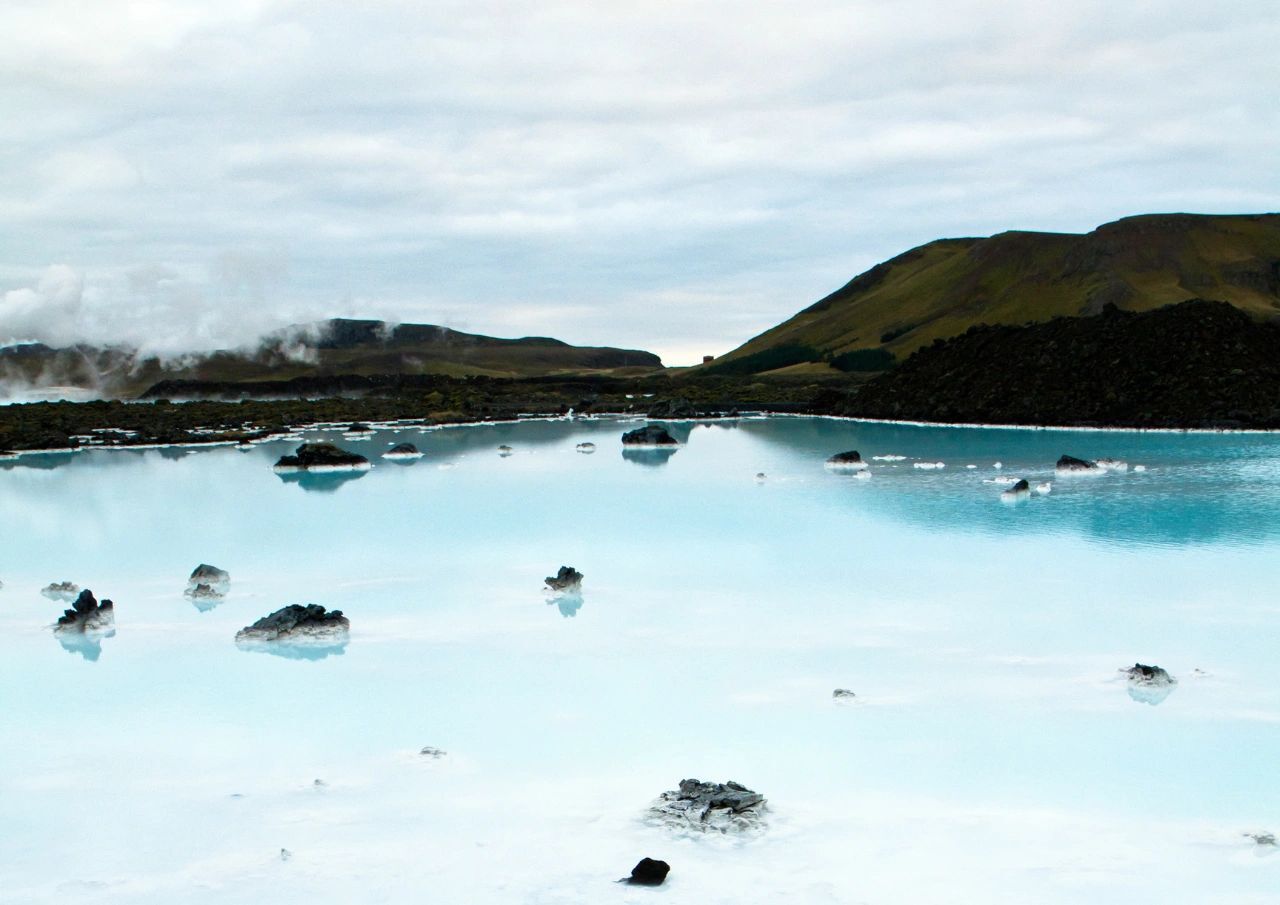 The Blue Lagoon
The Blue Lagoon is one of the most iconic sights in Iceland, it is one of the only blue hot springs in Iceland with a special blend of minerals turning the water that distinctive light blue color. Visiting on your first day is a great way to relax after your flight and kick off your Icelandic adventure. If you have a morning flight, we recommend heading there straight from the airport to avoid the crowds, but if you arrive at mid-day you may want to hit the Blue Lagoon at the end of your trip to get out on the road instead.
From the Blue Lagoon, start exploring the Golden Circle by heading out to Thingvellir National Park.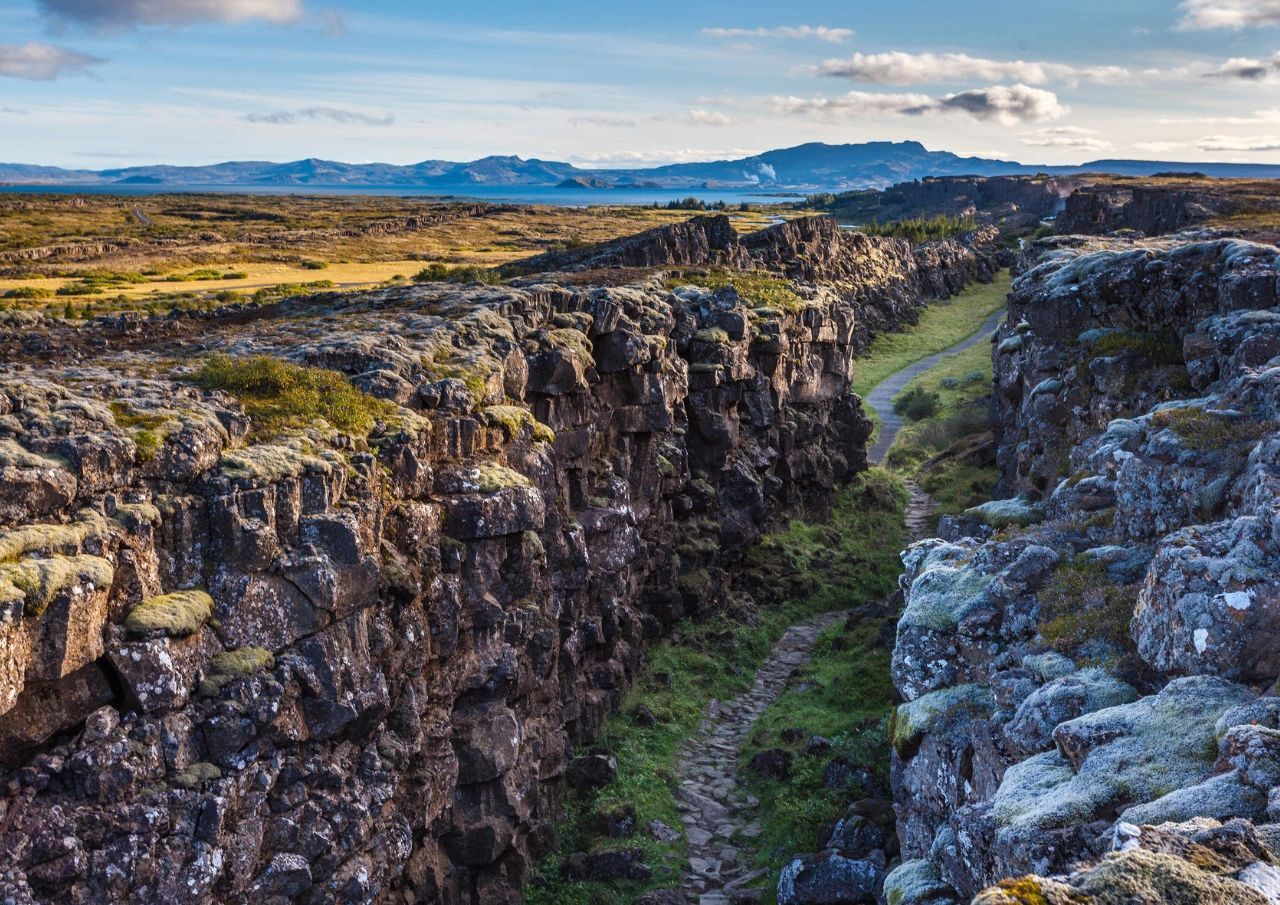 Thingvellir National Park
Iceland's well-known seismic activity is caused by the fact that the island sits at the meeting point of two tectonic plates. At Thingvellir National Park you can walk between tectonic plates and explore the iconic fissures and cracks caused by centuries of tectonic movement.
Thingvellir is also a cultural center for the Iceland people as the meeting point for the ancient Icelandic Parliament, bringing together the different regions of the island.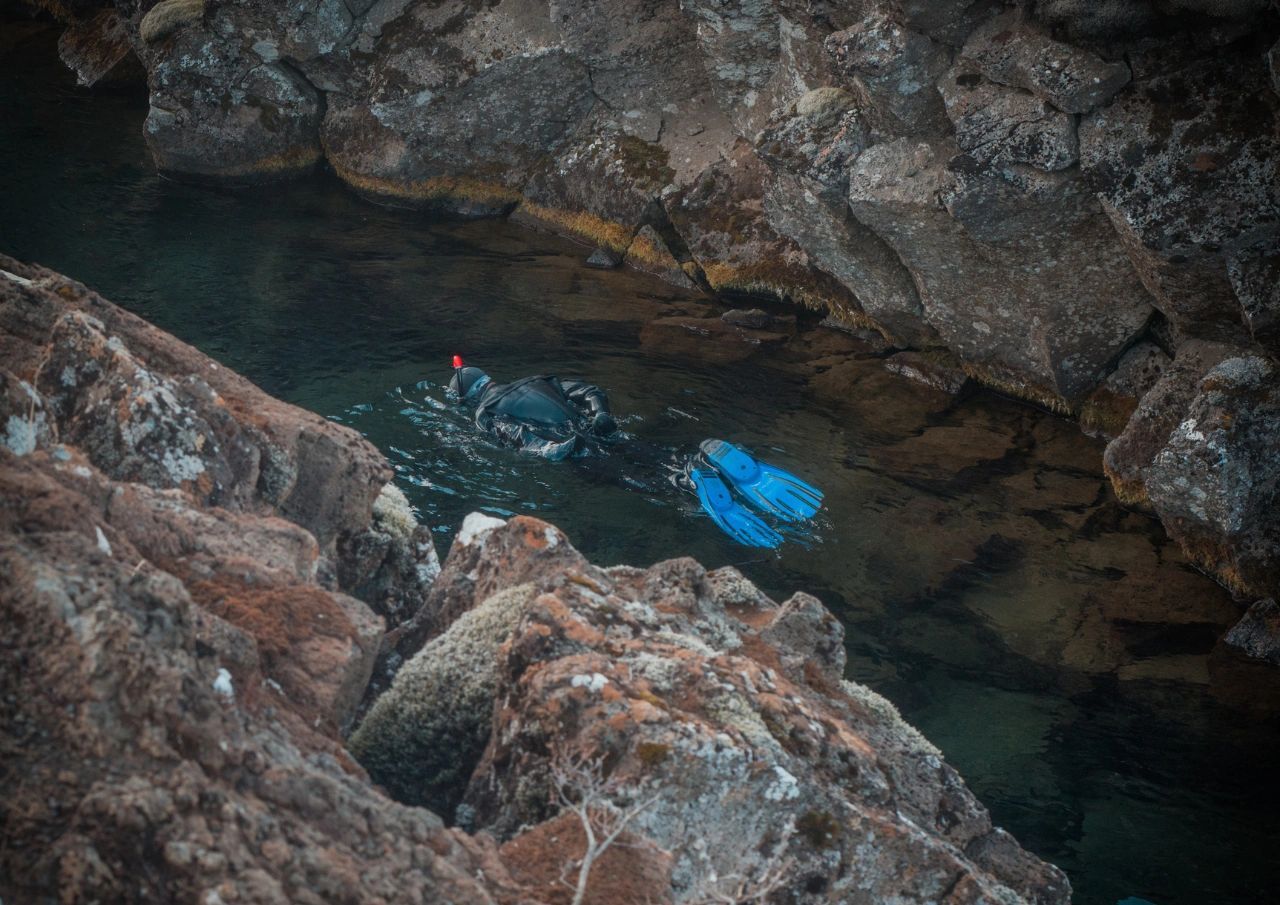 Snorkeling the Silfra Fissure
Iceland is full of amazing sights, but one of the most unbelievable is the crystal clear water of the Silfra fissure, found between two massive tectonic plates. Volcanic rock flows into clear blue glacial waters, and visitors can book a tour to snorkel through the rock between these tectonic plates.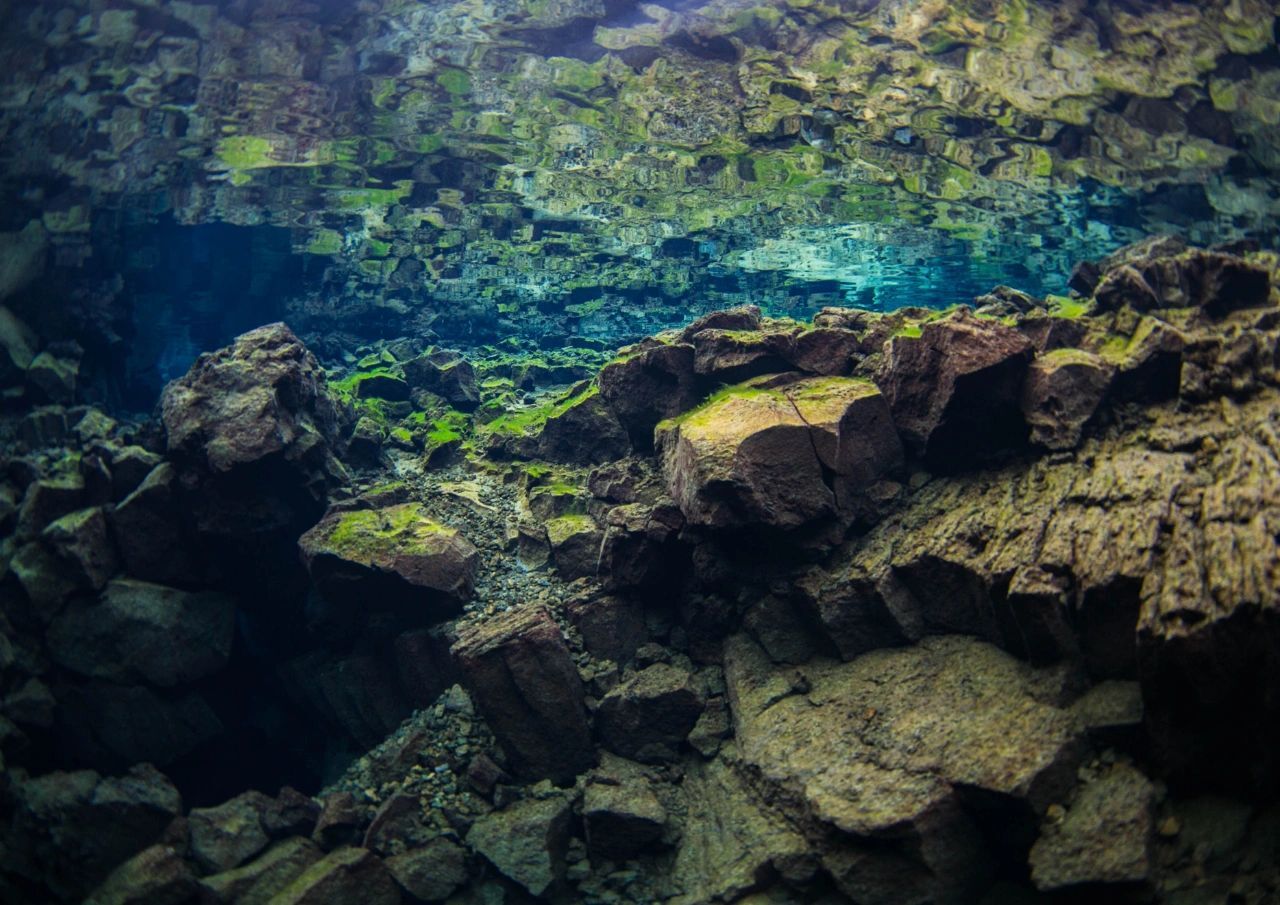 This is the only place in the world where you can snorkel between tectonic plates and the experience is unlike anything you've ever seen. Your tour will provide a dry suit as this is not one of Iceland's thermal springs and the water is quite cold.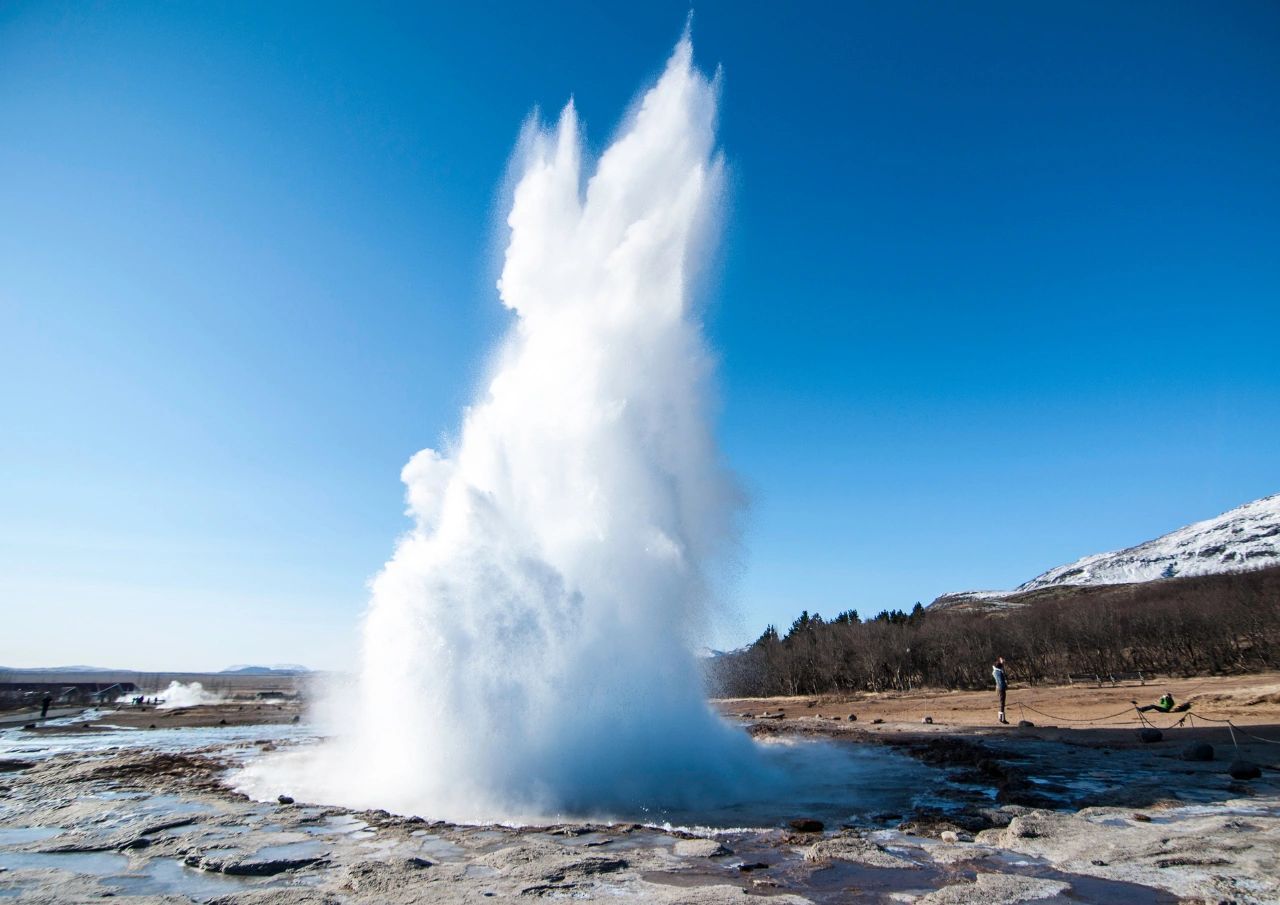 Geysir and Gullfoss
The two other iconic points on the Golden Circle are very close together. Gullfoss, one of the largest waterfalls in Iceland, is truly one of the most stunning experiences on the island. You will often see a rainbow over the waterfall, and you will be able to see out along the plateaus that lead to this epic waterfall. Be prepared for crowds as Gullfoss is quite popular. Just up the road from Gullfoss is Geysir, the most well-known geyser in Iceland. Although it is the most famous, Geysir is now dormant, so you will want to get a good look at nearby Strokkur, which erupts about every 10 minutes or so.
Day 2 – Skogafoss Black Sand Beach and Sólheimajökull Glacier
Head down to the South Coast to see the beautiful black sand beach. The dramatic cliffs rising off the volcanic beach look like something out of a movie. If you have time here, this is a great place to explore, take some pictures and then head to Sólheimajökull for a glacier walk.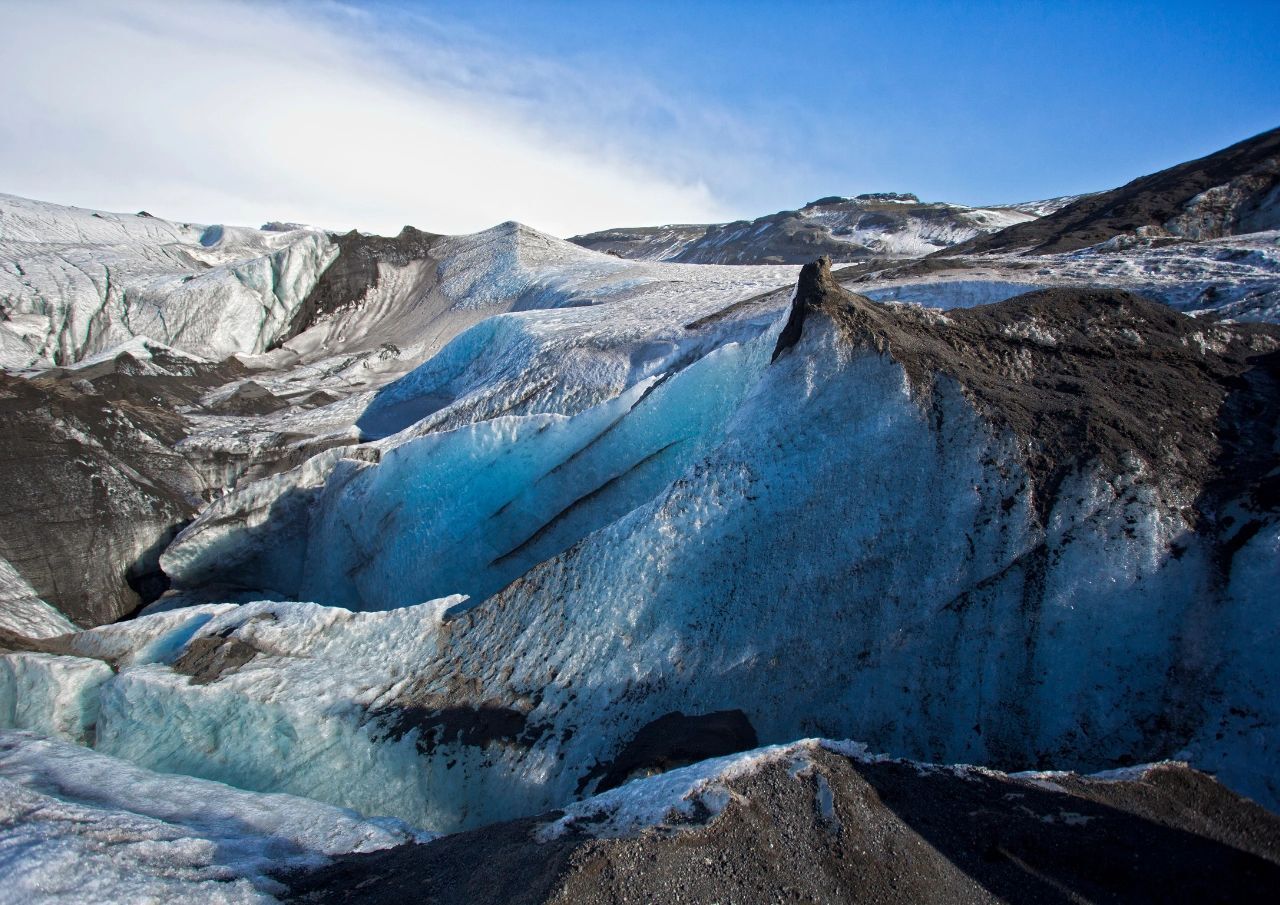 Sólheimajökull
Sólheimajökull is the most accessible glacier in the world. An easy drive from Vik, you can walk right up to the glacier that is so dramatic, it was a filming location for Game of Thrones. For the full experience, book a tour for a glacier walk or go ice climbing in and around the ever-changing fissures on the glacier.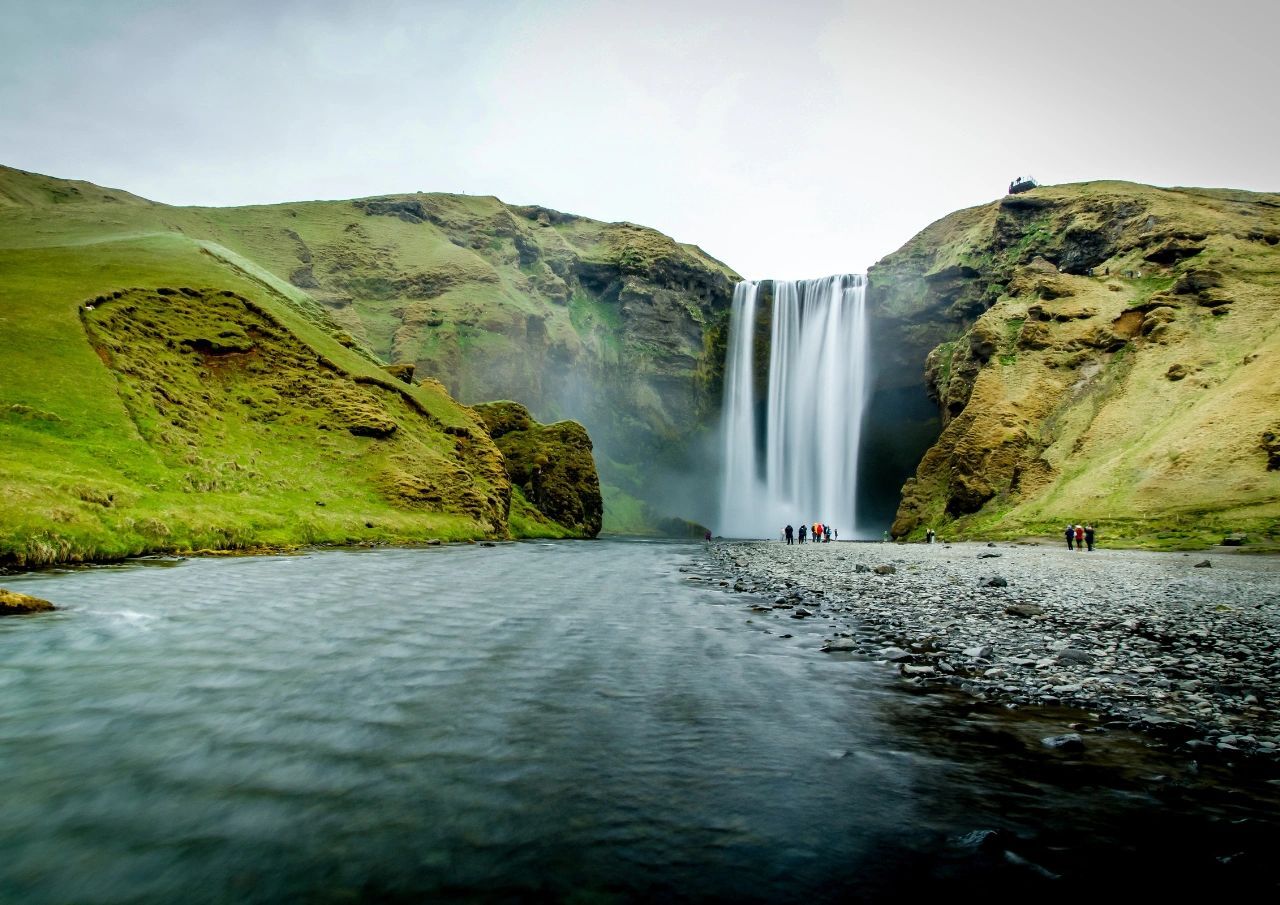 Skogafoss 
Skogafoss is another one of the most well known waterfalls in Iceland for the beautiful hike that goes to it. Along the Skoga River, you will hike out to the falls and you can stand right in front of them for a beautiful view. The hike continues 5 miles and is known as Waterfall Way, where you can see 25 waterfalls on the river. If you have time, this is a great hike to add on.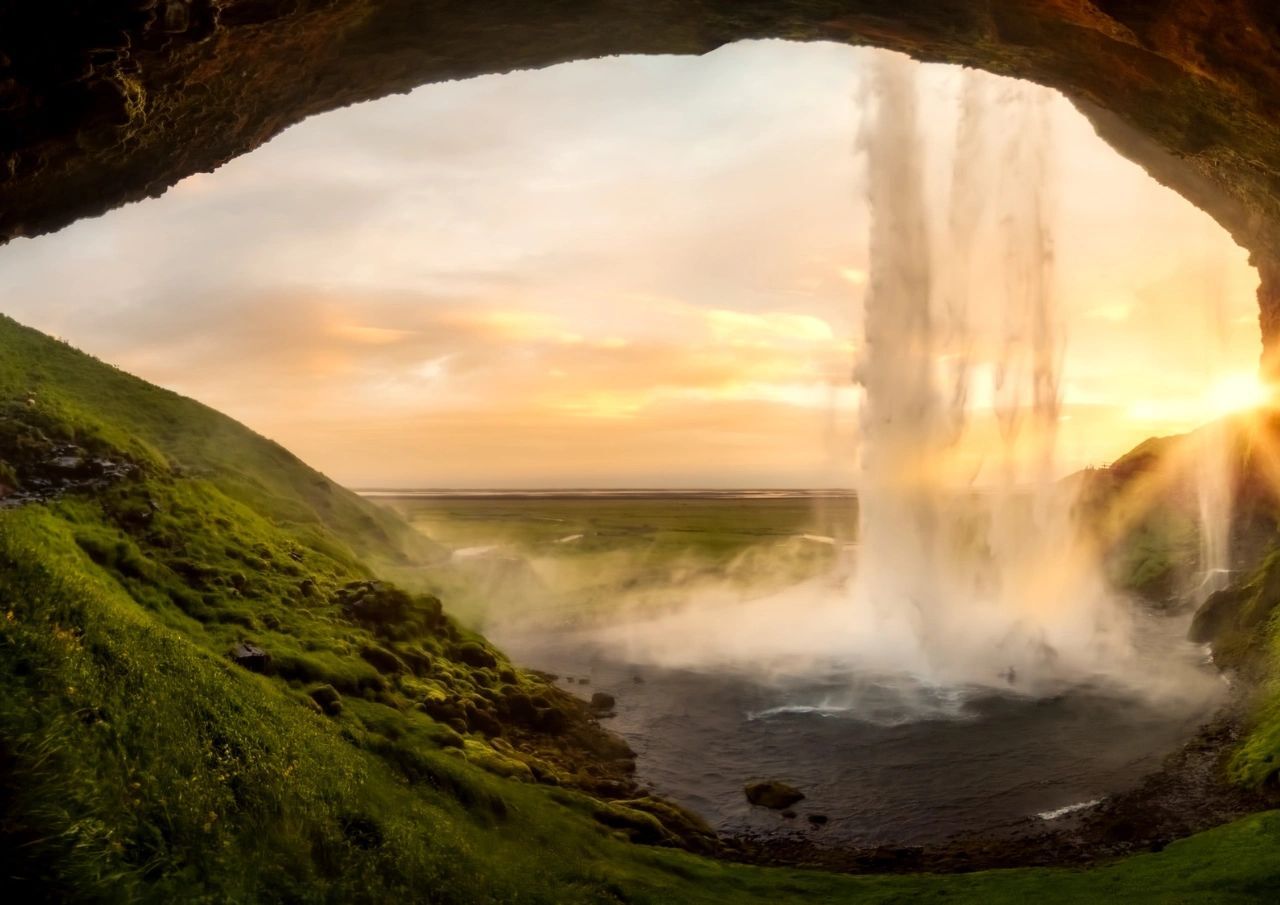 Seljalandsfoss
A unique waterfall in Iceland, you can hike through and stand behind Seljalandsfoss to experience the journey of glacier run off as it makes its way through rivers and waterfalls out to the ocean. On a sunny day, you can catch a rainbow in the spray.
Day 3 – Höfn and Jökulsárlón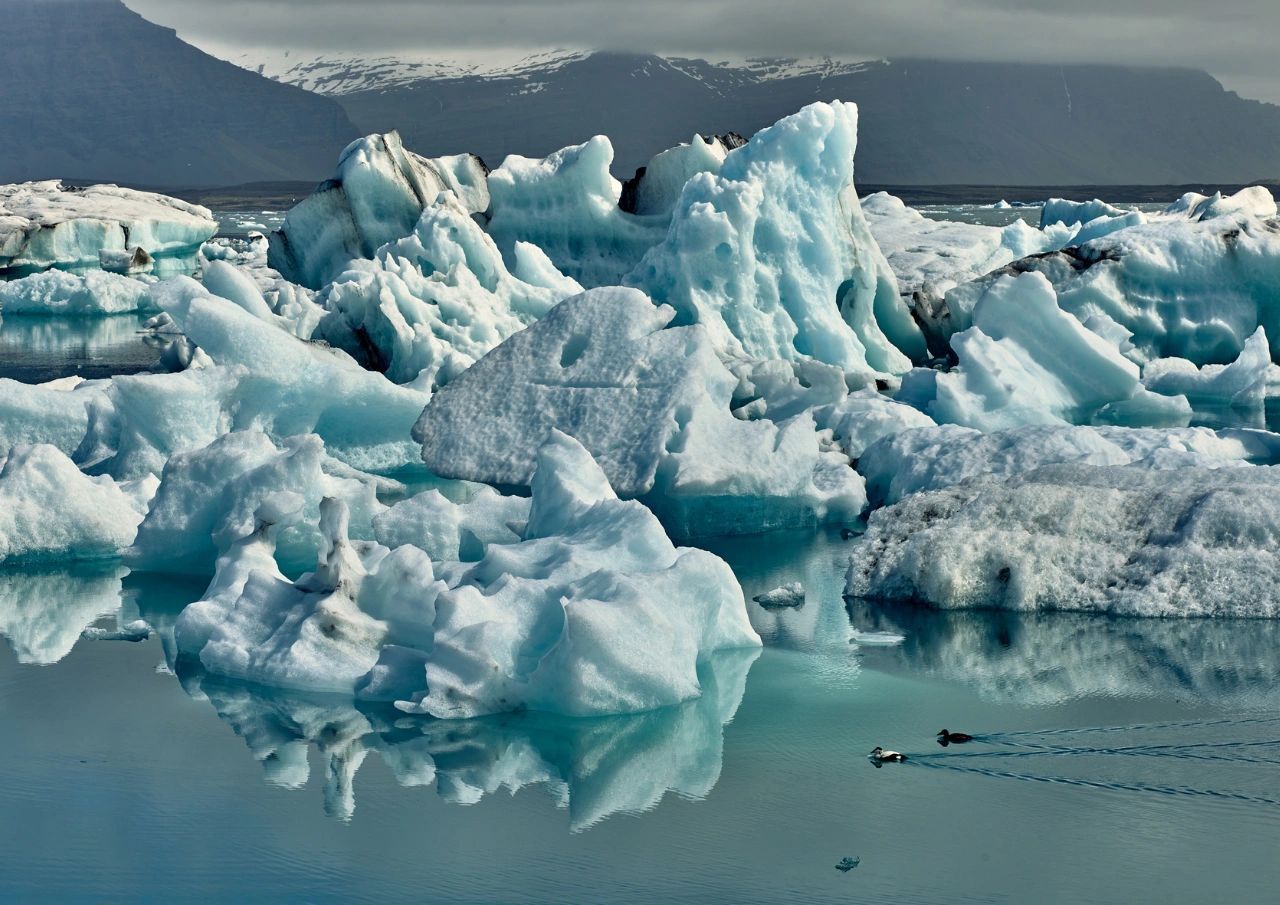 Jökulsárlón
Spend day three at Jökulsárlón, the amazing glacial lake where you can take a kayak tour, a motorboat tour, or explore by foot in and around the glacier and glacial lake. Icebergs float along the lake, breaking off from the glacier in sheets. If you're lucky, you may even be able to catch the moment when an iceberg breaks off from the glacier.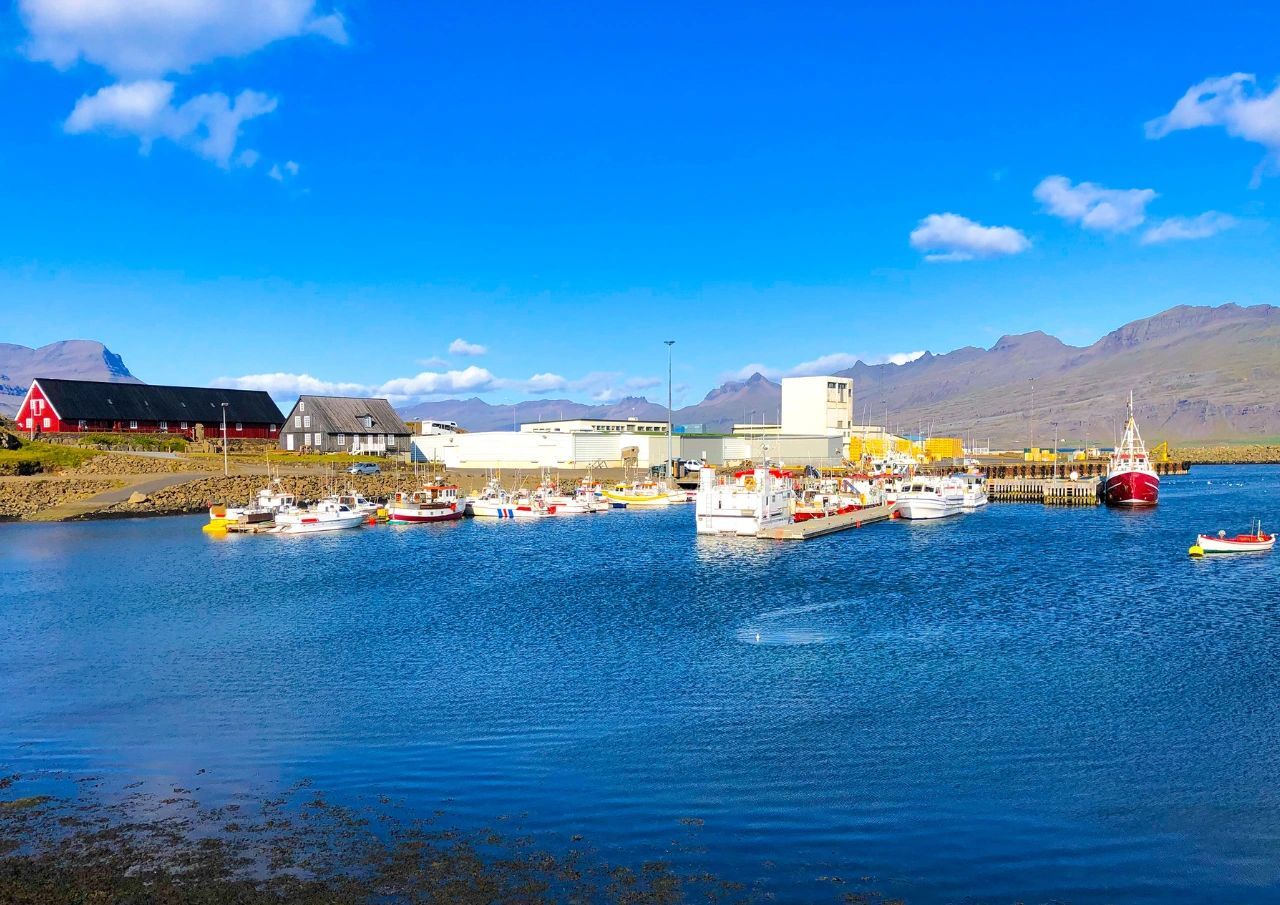 Höfn
Stay in Höfn, which is a great place to find delicious traditional Icelandic food and a cozy guesthouse after a few long days on glaciers and chasing waterfalls.
Day 4 – Höfn to Mývatn
This is your longest drive of the trip, but the landscape is so beautiful, the journey will seem like a destination. Stop along the way to take pictures and read the many plaques that dot the roadway documenting the cultural and historical significance of different sights.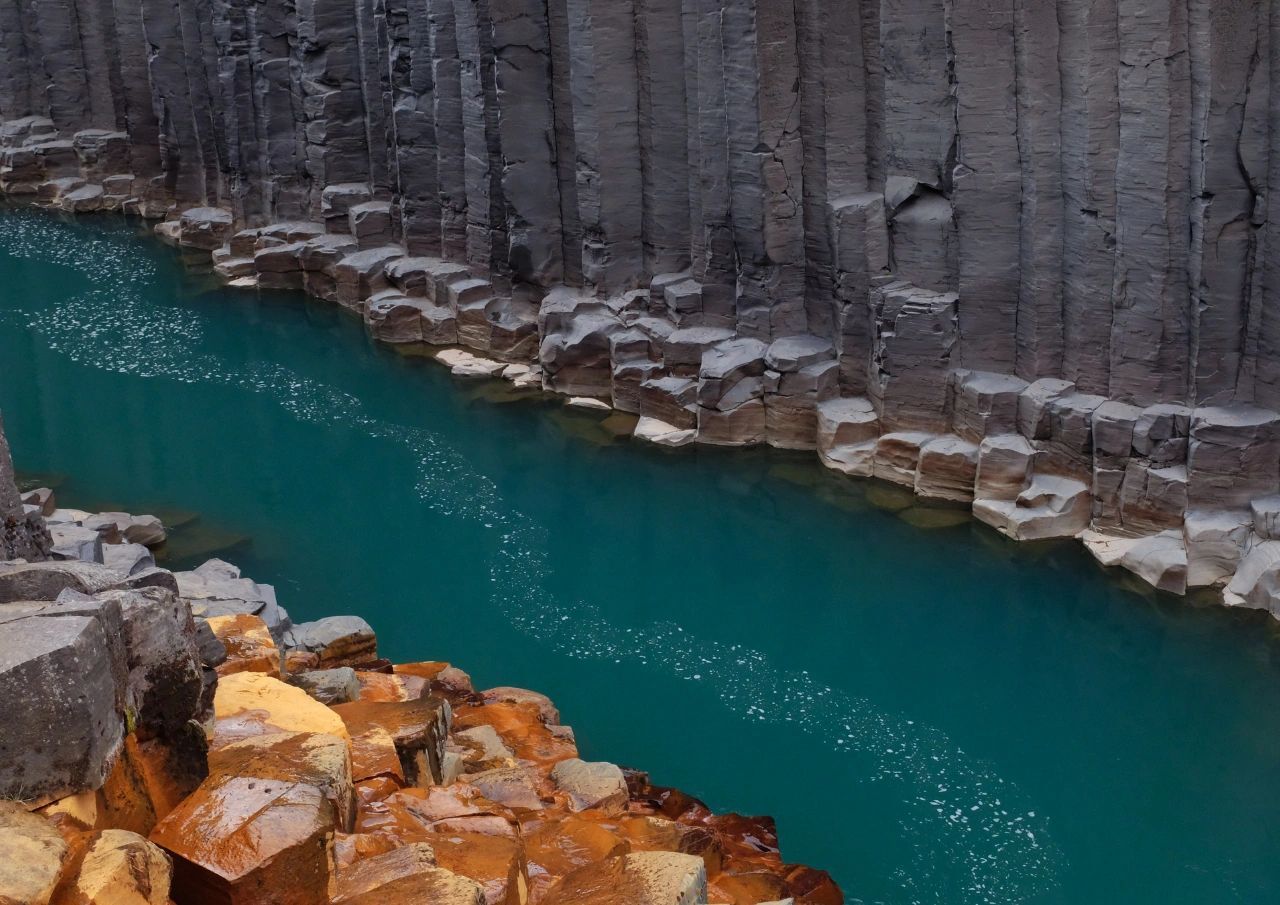 Stuðlagil Canyon
There are some beautiful waterfalls along this stretch, but if you have had your fill of waterfalls, check out Stuðlagil Canyon. Dramatic basalt cliffs stretch up from a lazily flowing river in a scene that looks like it is from a movie set. This canyon has become quite popular recently, but if you go early or late enough you may have the place to yourself.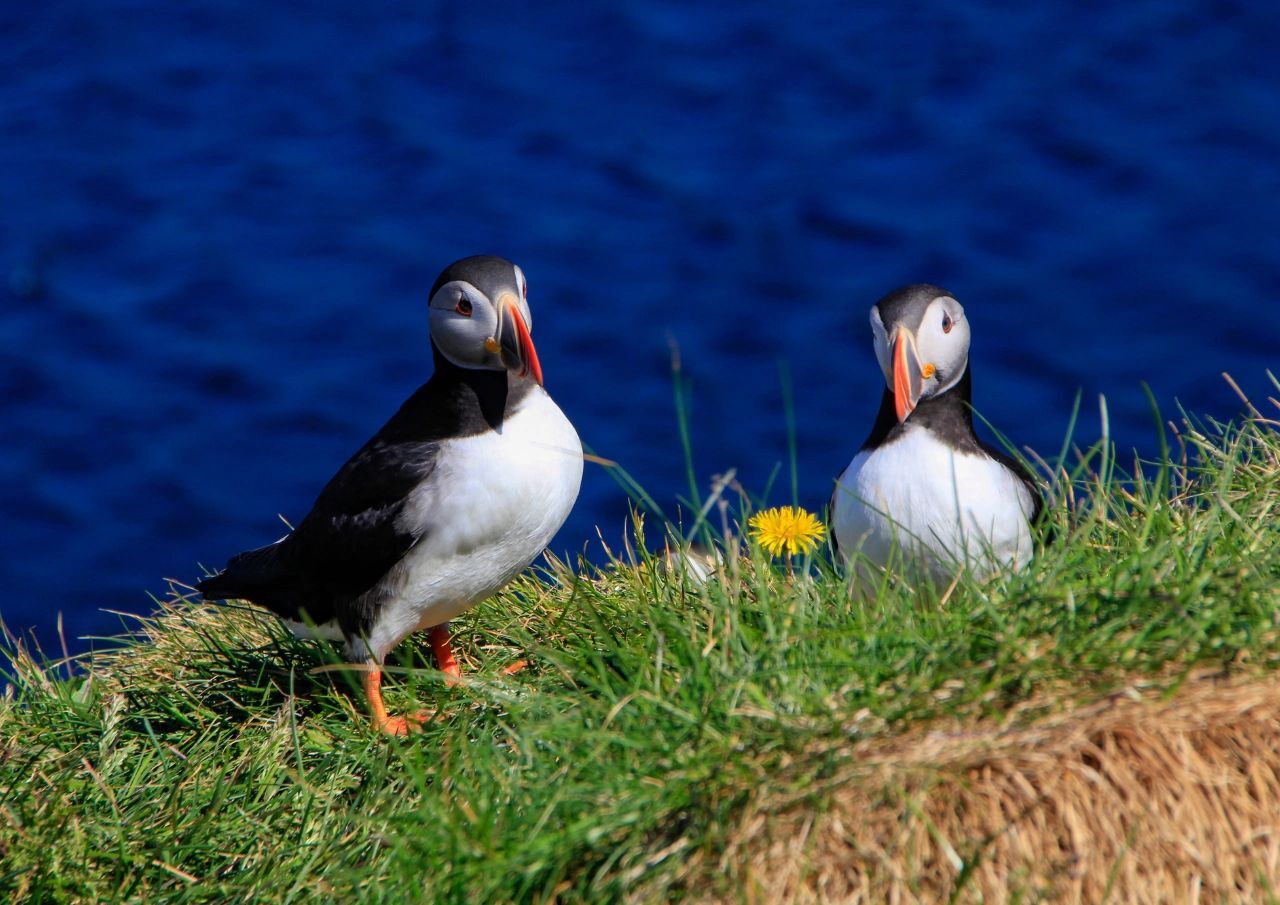 Borgarfjörður Eystri
If you are visiting during puffin nesting season (mid-April to mid-August) be sure to check out Borgarfjörður Eystri. Puffins are shy and tend to nest away from highly trafficked areas, so this is one of the best places to see them in their natural habitat. There are boardwalks and viewing platforms set up that protect the puffins nesting grounds from damage, while allowing you to get up close and personal to see them.
Travel tip: There are plenty more detours you can take on this stretch of the Ring Road, so keep your eye out for something that looks interesting. Some of the best adventures in Iceland are the spur of the moment ones!
Day 5 – Akureyri to Snaefellsnes
Northern Iceland is beyond beautiful, and you could spend seven days just exploring from Akureyri to Höfn, but you will not want to miss the Snaefellsnes Peninsula. If you skipped the detours on day 4, you may want to push through past Mývatn to Akureyri to be able to spend more time in Snaefellsnes.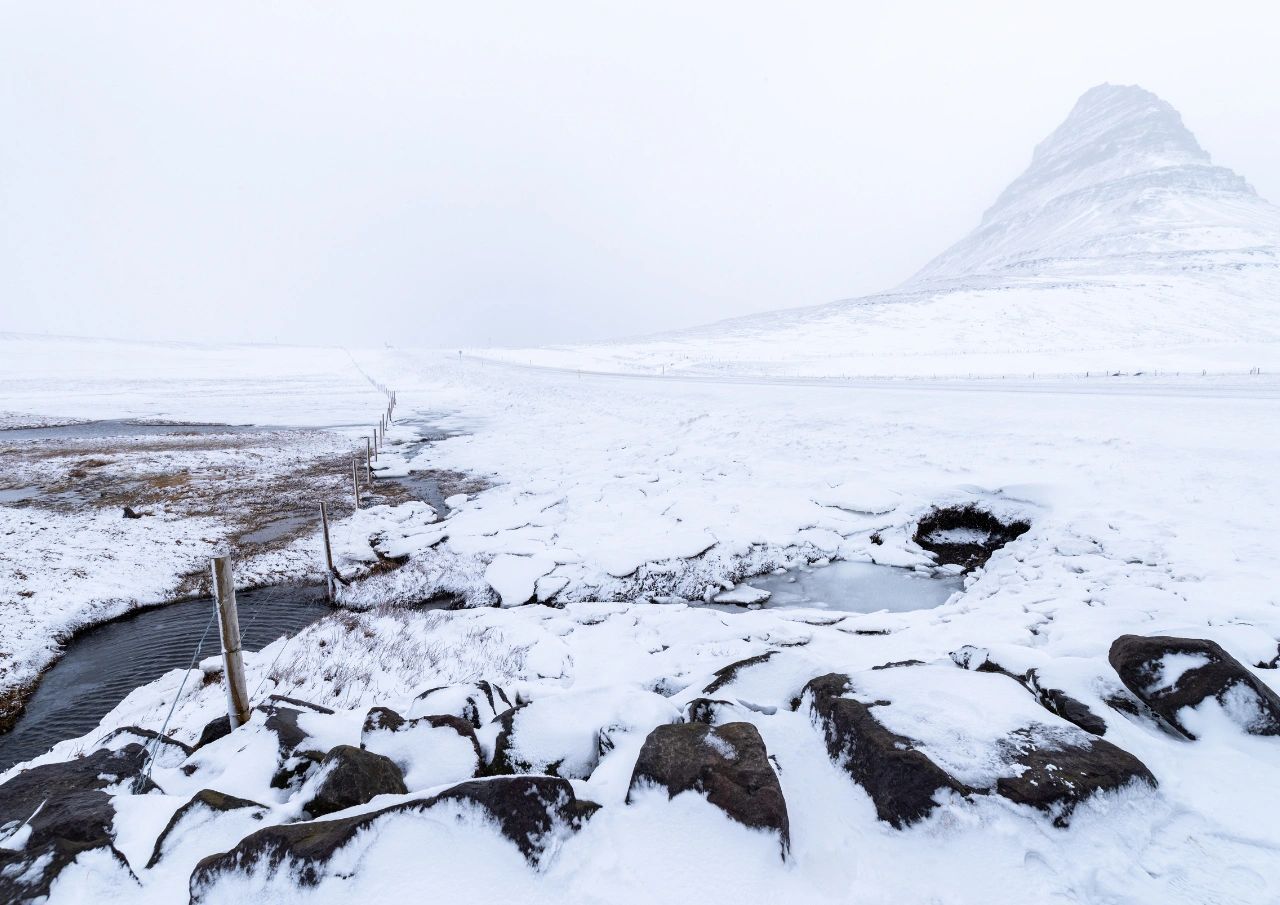 Snaefellsnes Peninsula
Home to some of the most iconic sights–and some of the worst weather–in Iceland, the Snaefellsnes Peninsula is a truly unique area, jutting out into the Atlantic Ocean. Another filming site for Game of Thrones, the peninsula is also famous for being the entrance to the Earth's inner core in Jules Verne's Journey to the Centre of the Earth. The stunning landscape of Snaefellsnes truly has to be seen to be believed.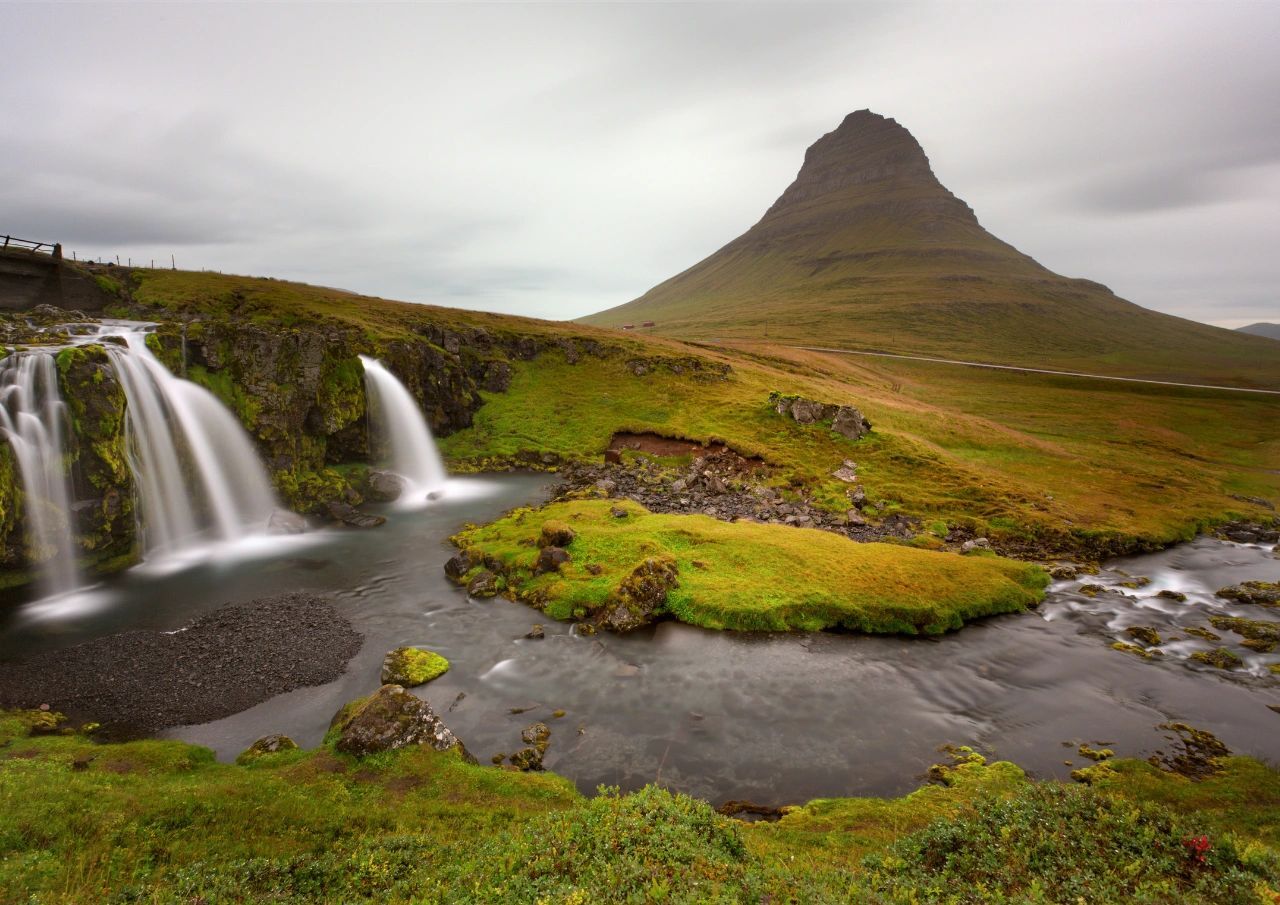 Kirkjufell
The cone shaped mountain that dominates the peninsula can be seen from Reykjavik on a clear day. It is possible to hike up to the top of the mountain, but it is only recommended for experienced hikers with climbing experience or those with a local guide as the loose rock has proved fatal for climbers in the past. We recommend skipping the hike and grabbing a picture at the iconic Kirkjufellsfoss with the stunning mountain in the background.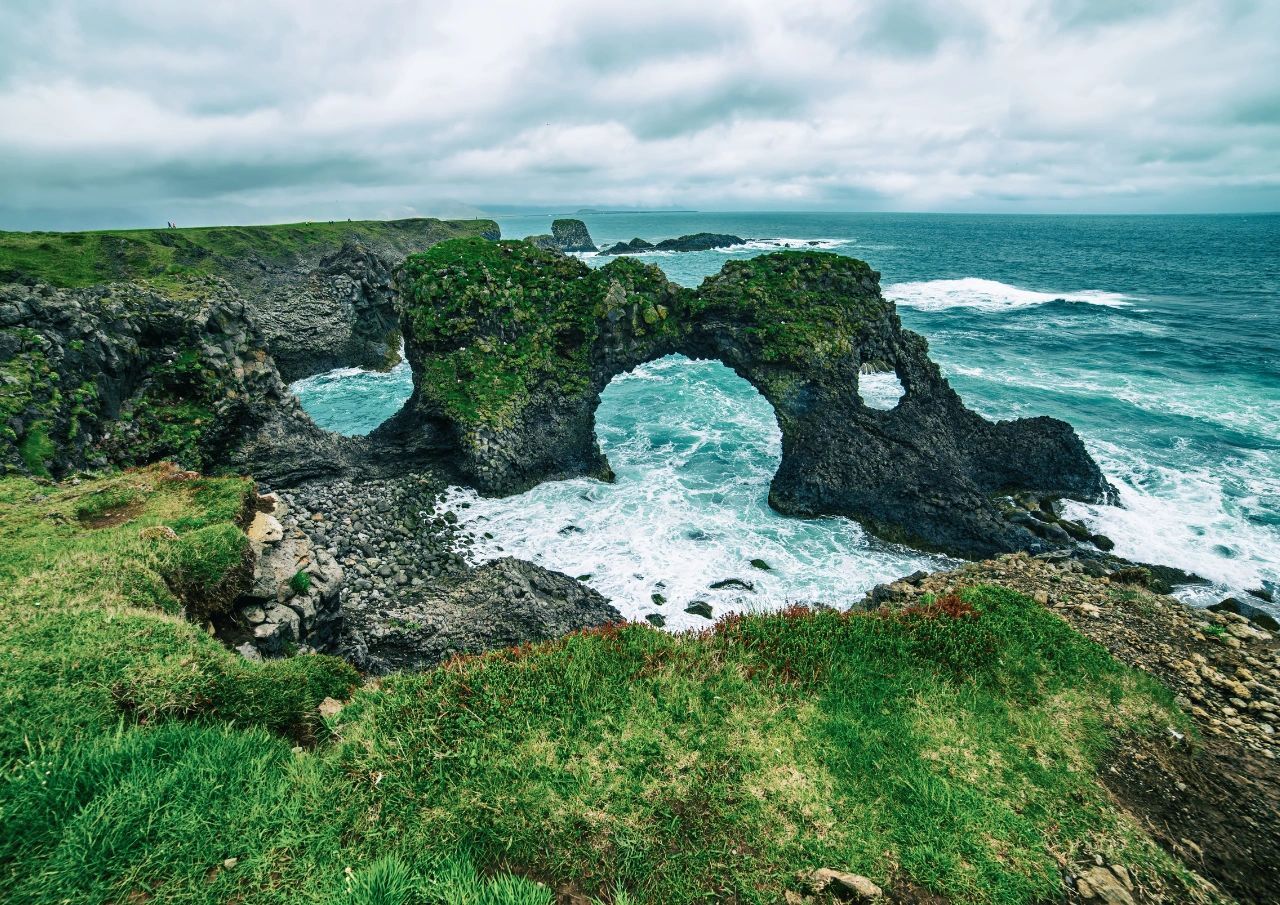 Arnstapi to Gatklettur
Arnarstapi is a small, picturesque coastal town where you can catch a paved walkway along the coast that will take you past many beautiful overlooks and down to Gatklettur, one of the most highly photographed rock formations in the world. Snap a picture of the rocks along the seashore and be sure to check out the statue of the founder of Snaefellsnes, Bárður Snæfellsás along the way.
Day 6 – Reykjavik

After a few long days on the road, spend the evening in Reykjavik and wake up to explore the shops along Laugavegur, check out the iconic church, Hallgrímskirkja, and of course, try some of the best seafood you'll ever have.
Travel tip: if you have time, pick up a whale watching tour out of Reykjavik. The nutrient rich waters of the bay make it a popular feeding ground for minke whales. It is also common to spot white-beaked dolphins, harbor porpoises, humpback whales and puffins in the area surrounding Reykjavik.
Day 7 – Wake up in Reykjavik and Flight Home
Take your last day to relax and enjoy Reykjavik before you leave. If you chose to linger in Snaefellsnes or Akureyri, there's still plenty of time to explore the city today. If you put off the Blue Lagoon, make sure to stop by on your way to Keflavik Airport.
Some other great things to do in the Reykjavik area are: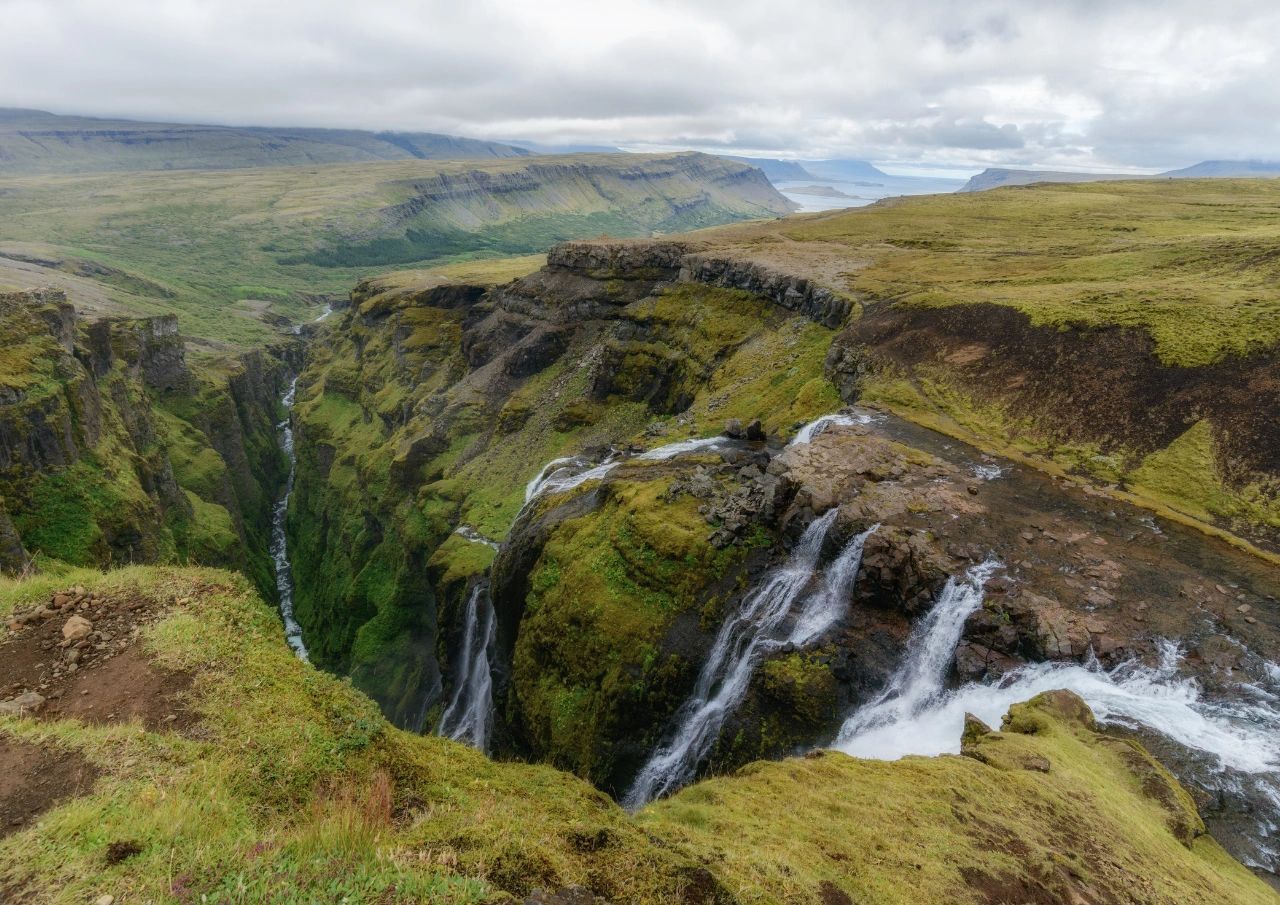 Glymur 
This is one of the most accessible and stunning fjords in Iceland, leading up to a breathtaking waterfall that you can ford and walk down the other side of. The hike can be steep, but just go as long as you like and then walk back down. The views are worth it, and it is an easy trip from Reykjavik.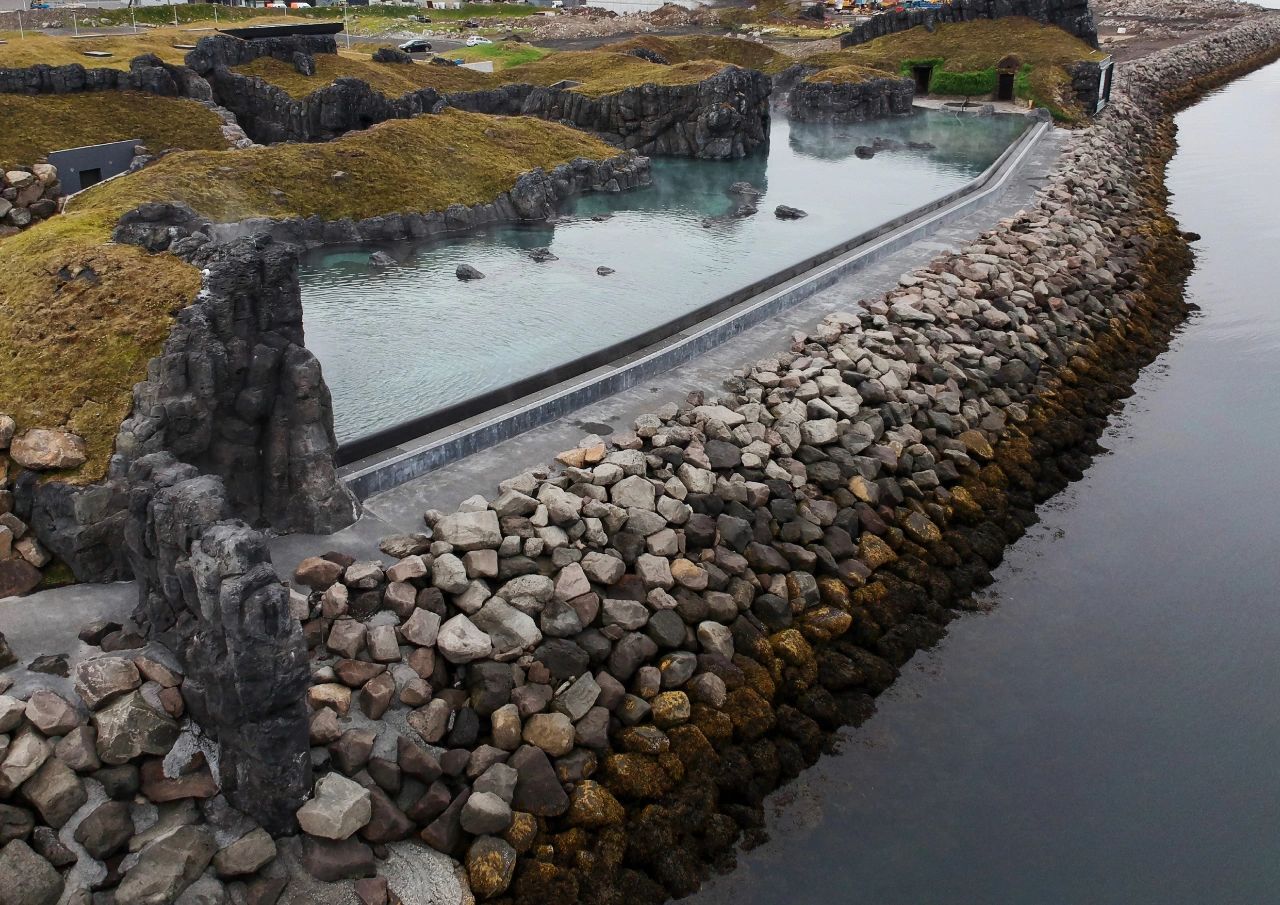 Sky Lagoon
Reykjavik's answer to the Blue Lagoon, this is the perfect relaxing thermal spring experience after a long week exploring Iceland. You can relax in the natural thermal spring while overlooking the beautiful Atlantic Ocean. This is also a great place to meet fellow travelers and swap travel stories!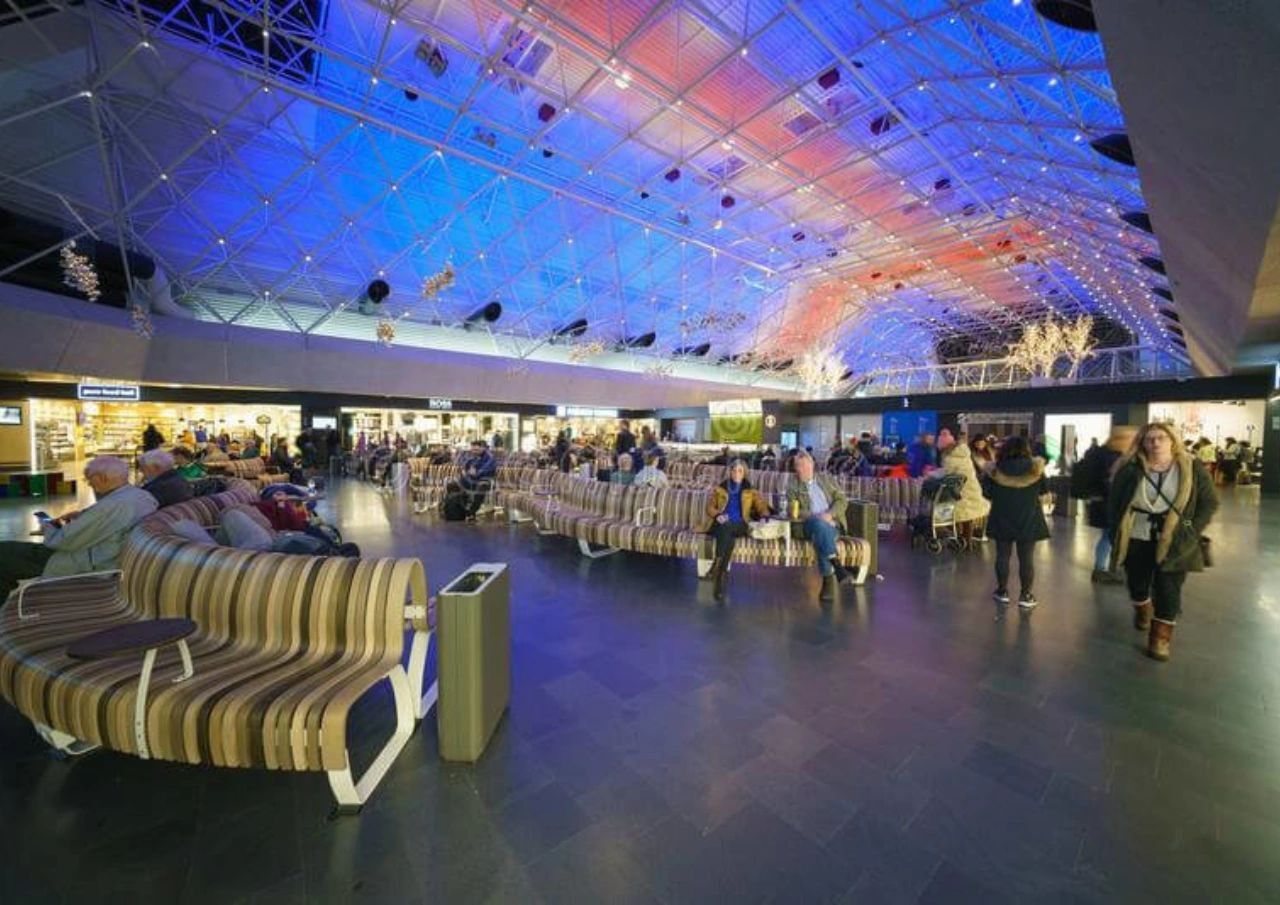 Keflavik International Airport
It's time to head home. Be sure to stop by the tax refund kiosk to get refunded for Icelandic taxes if you bought any souvenirs. You'll be planning your next trip to Iceland by the time you catch your plan.
—
If you'd like more information about Ireland or need help planning a trip, get in touch! We'll be happy to assist. Our travel experts are here to help! Book a free consultation to get started today.