Punta Cana is amazing and has some of the best beaches in the country. There's no arguing that, but with it's beauty comes the popularity and with the popularity comes the drawbacks of the experience.
It's not uncommon to have people roaming the beaches trying to sell you pictures with their monkey or iguana while you're trying to relax. You'll find plenty of overrun resorts and less than authentic experiences in the area. Here's some other stunning areas in the country that might fit your style of travel a little better. I have highlighted a few experiences at each destination, but I have linked to a more in-depth guide at the end of each section.
La Romana: Golf with a View and a Stunning Offshore Island
The DR has 26 golf courses and has been named the "Golf Destination of the Year" by the International Association of Golf Tour Operators (IAGTO). While Punta Cana provides many courses, La Romana has much better views.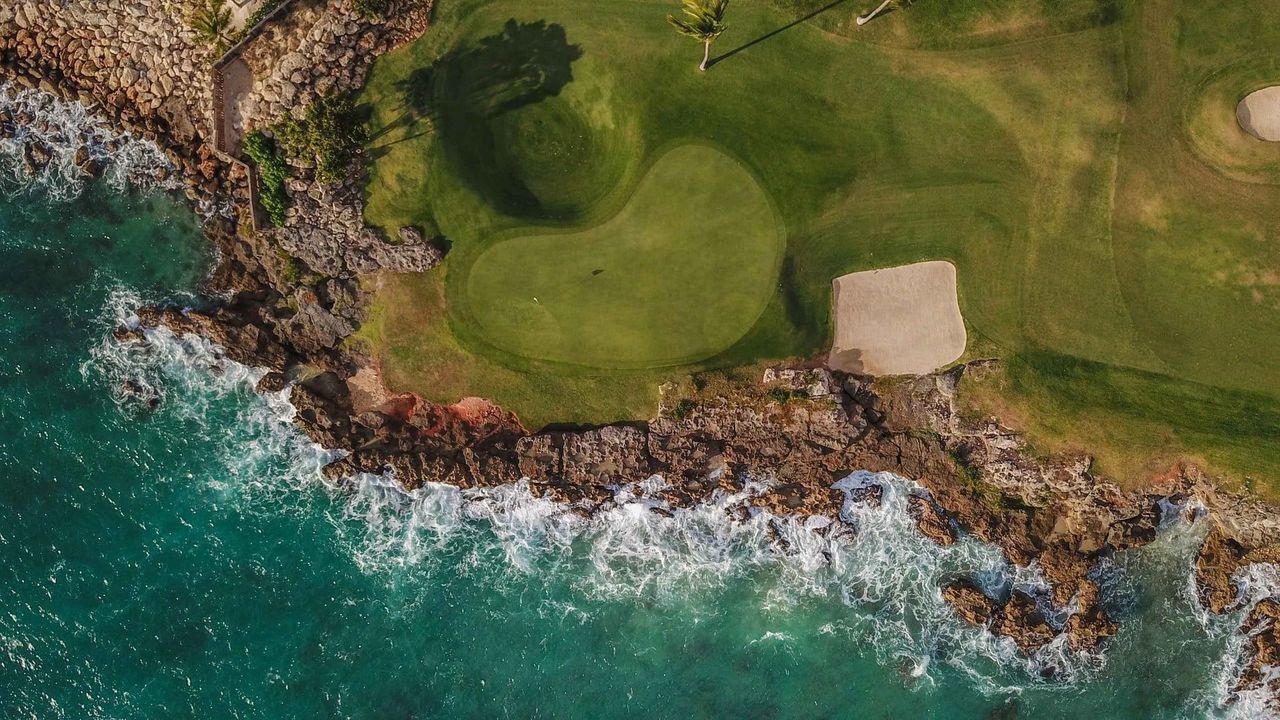 World Class Golf with Even Better Views
Above is Pete Dye's "Teeth of the Dog" at Casa de Campo, which was the start of superior golf in the DR. The property also has an additional 18-hole golf courses and two 27-hole courses fronting the Caribbean Sea and running parallel to the Chavón River. This area is a golfer's dream!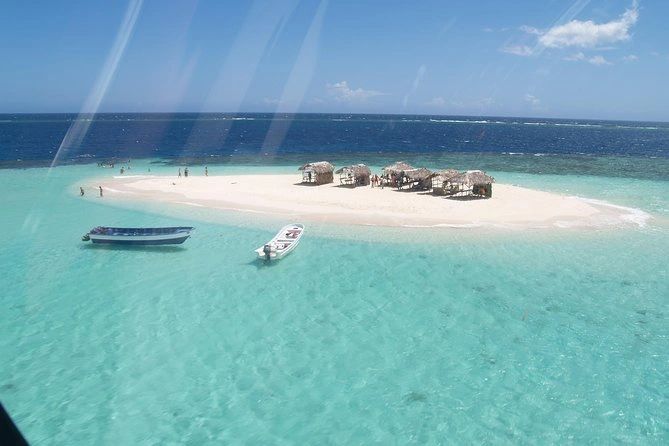 The Clearest Water in the Country
The top attraction in not only La Romana, but the entire country is Saona Island for good reason. Google it. Am I right? This place is gorgeous! However, as the most visited destination, it is important to choose the right tour operator that will take you to the more deserted spots and pristine beaches. (Feel free to ask us for advice!)
Many tourists staying in Punta Cana still make it a point to visit, but the tourists have to drive more than an hour and a half each way before even starting their boat excursion. From La Romana, you'll take an incredibly scenic 45 minute boat ride right to the island. There's no major development on the island as it is part of a protected national park, so the place has remained a pristine paradise escape!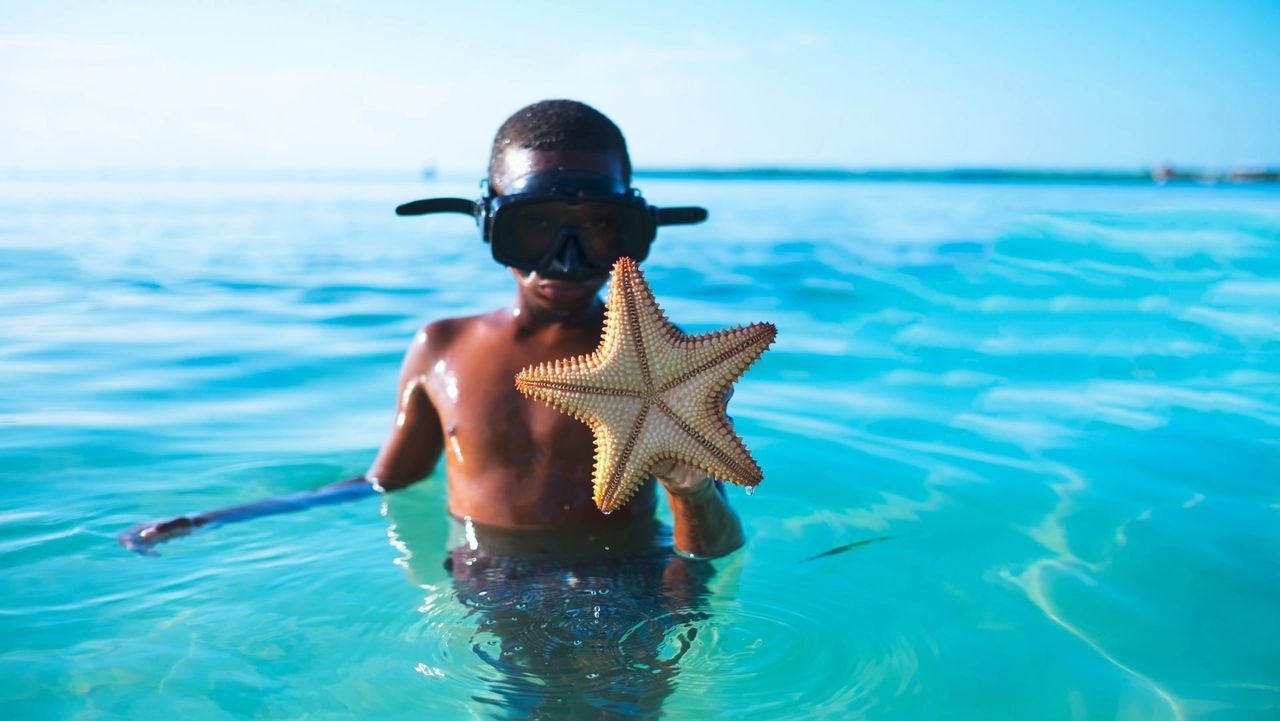 You will spend the day in this Caribbean oasis exploring some of the clearest water and amazing wildlife you can imagine. A crowd favorite is to hunt for the plentiful starfish. Make sure to rent snorkel equipment and spend as much time in the water as possible!
Hand Rolled Cigars for a Pure Indulgence
Spend some time learning about how some of the world's best cigars are produced. Stop by La Tabacalera de Garcia Cigar Factory and tour the grounds to see the process of making these cigars, start to finish. It's also highly recommended to sample one or two!
Visit La Romana for a romantic view of the Dominican including the best islands and relaxing resorts. for a deeper dive into the awesomeness of La Romana including a fantastic cobblestone street village, deep sea fishing and riding ATVs through the nearby sugarcane fields!
Puerto Plata: Waterfall Slides, Rum and Tiny Islands
One of the best things about Puerto Plata is that while it is a tourist area, it is nowhere near as popular as Punta Cana, meaning the prices on just about everything will be much more reasonable. Puerto Plata is where tourism began in the Dominican Republic, but Punta Cana is definitely the popular new toy.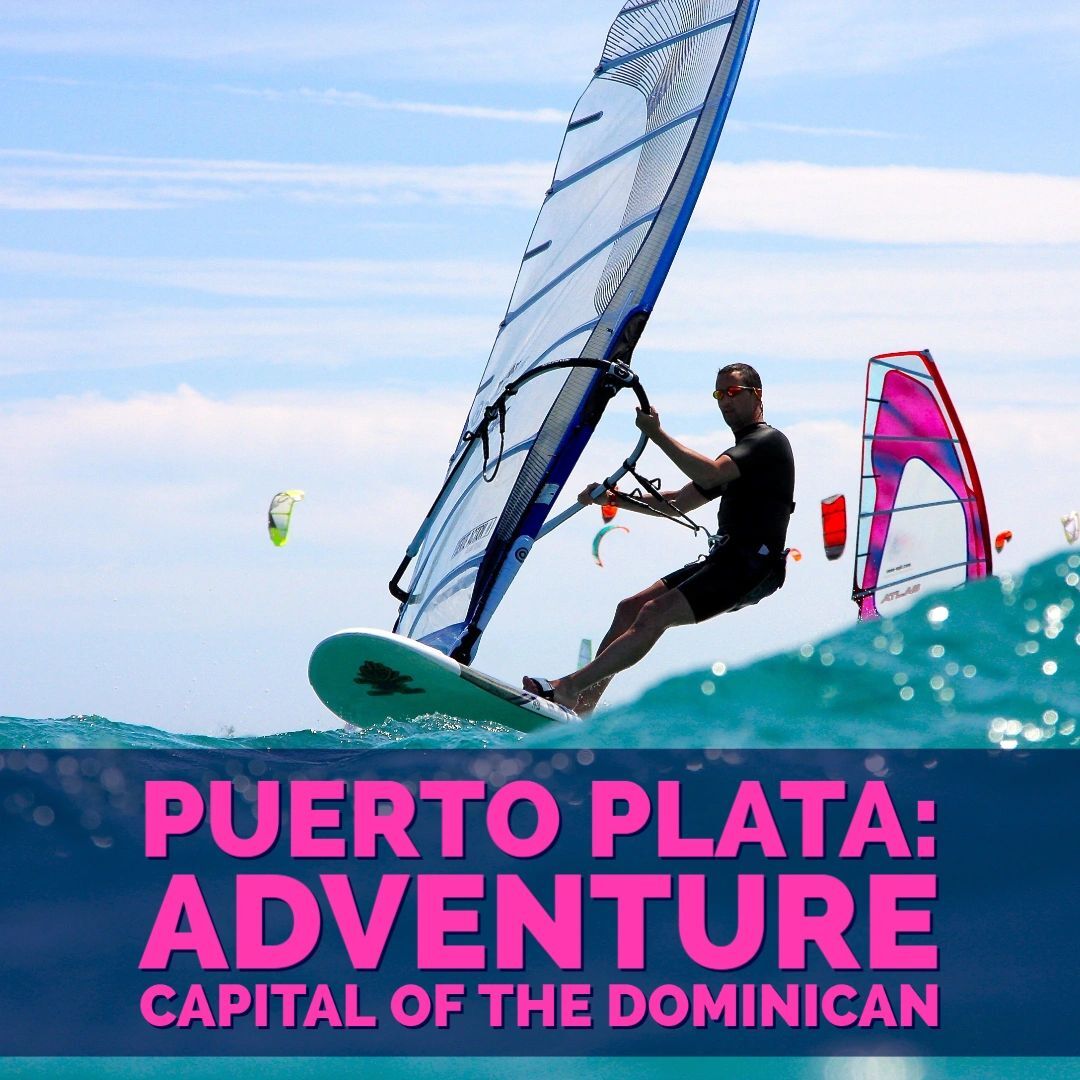 The Kiteboarding Capital of the Wolrd!
While you won't find the soft, white sand and calm waters of Punta Cana here, instead you'll trade it in for deep sea diving, cave hopping and Cabarete, the Kiteboarding Capital of the World!
Puerto Plata is much more popular with the locals so if you are interested in a more authentic interaction, you're likely to find it here!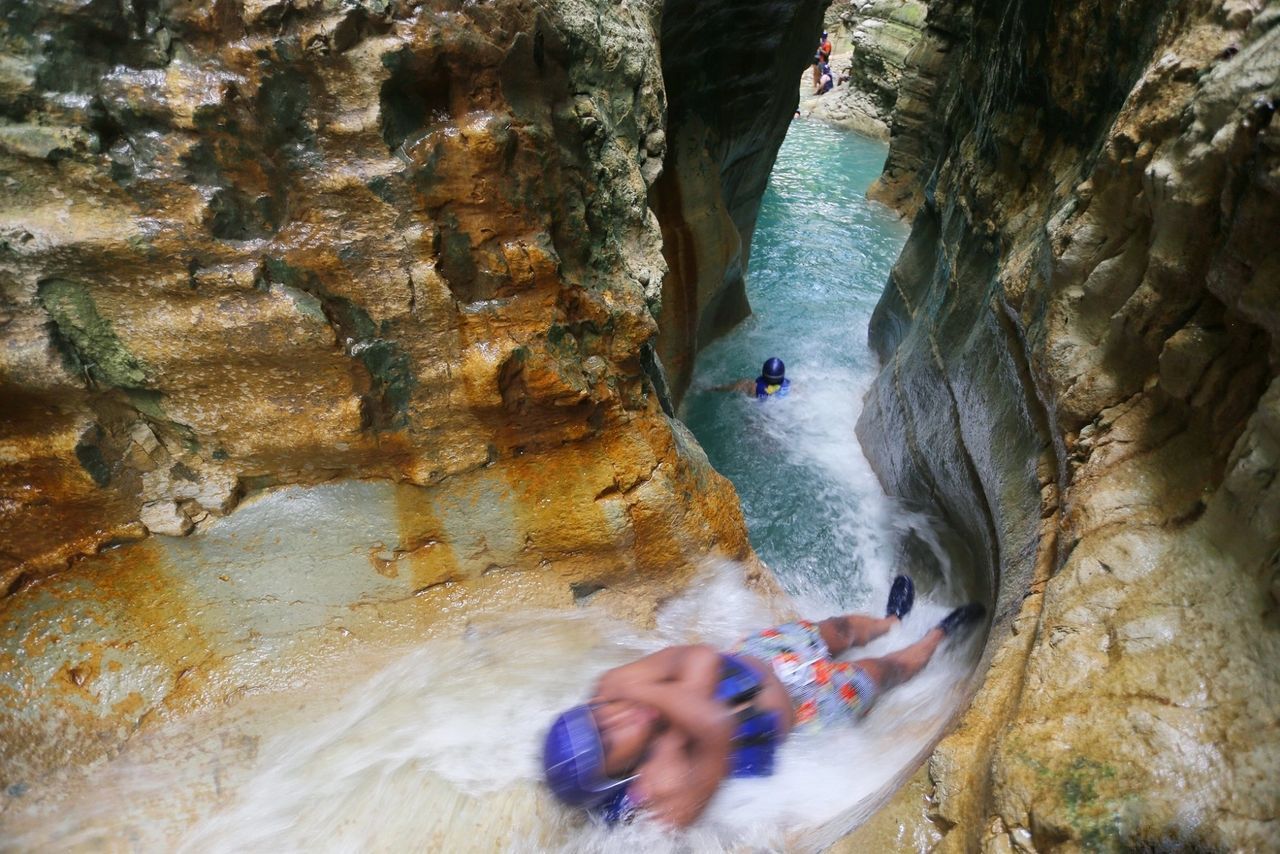 Dozens of Waterfalls and Rockslides
There's also no shortage of adventure tourism in the area with one of the most interesting attraction being Damajagua, which offers a trek to 27 waterfalls that turn into awesome opportunities to slide down the natural rock slides or jump off the edge into beautiful turquoise pools below!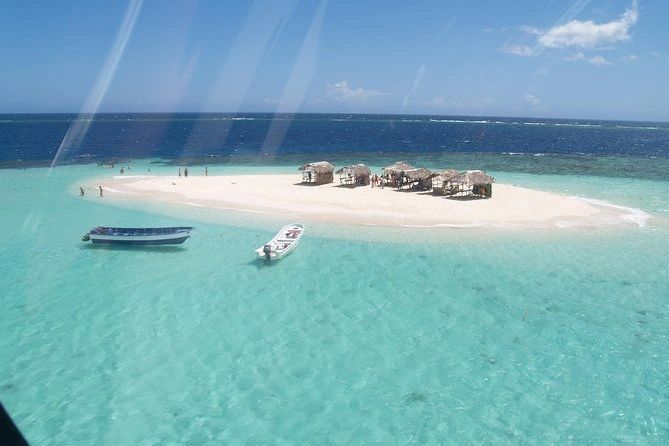 Tiny Island Fun
You can also spend the day visiting a very small rare coral island with soft white sand surrounded by turquoise ocean waters where snorkeling is ideal.  Cayo Arena, also called Cayo Paraíso allows for snorkeling or shallow diving with some of the most abundant marine life in the DR!
Venture to Puerto Plata if you're looking for a good party with more of a local vibe and heart-stopping adventure. for a more in-depth guide to Puerto Plata, including the option to explore sea caves, learn the bachata, or visit the country's largest run distillery!
Samaná Peninsula: Whales, Waterfalls and Wildlife
If you picture the perfect rainforest escape with beautiful cliffs dropping off to pristine beaches, you're picturing the Samaná Peninsula. This place will transfer you to a life of leisurely island relaxation in seconds. No need to fight for a spot on a crowded Punta Cana beach. Simply head out to this bit of the country for more adventure and culture than you could ever imagine!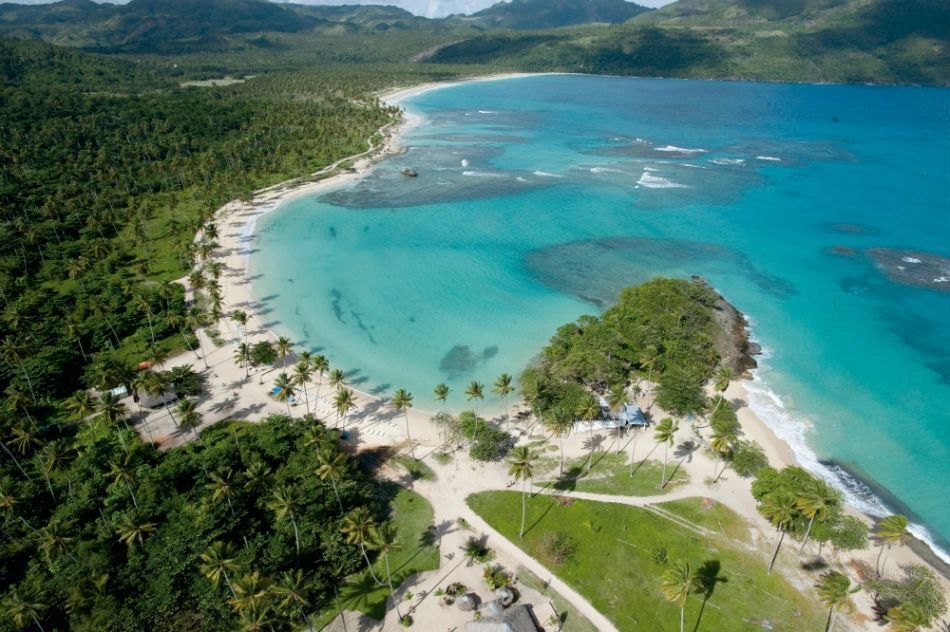 One of the Top 10 Beaches in the World!
If it's a stunning beach you're looking for, check out Playa Rincón described by Condé Nast Traveler as one of the top 10 beaches in the world. The beach is over 3 miles long, offering docile and calm waters for snorkeling and sunbathing on one side and rolling waves for body surfing fun on the other. No need to pack a lunch for this excursion as there's seafront casual restaurants serving up their freshly caught offerings.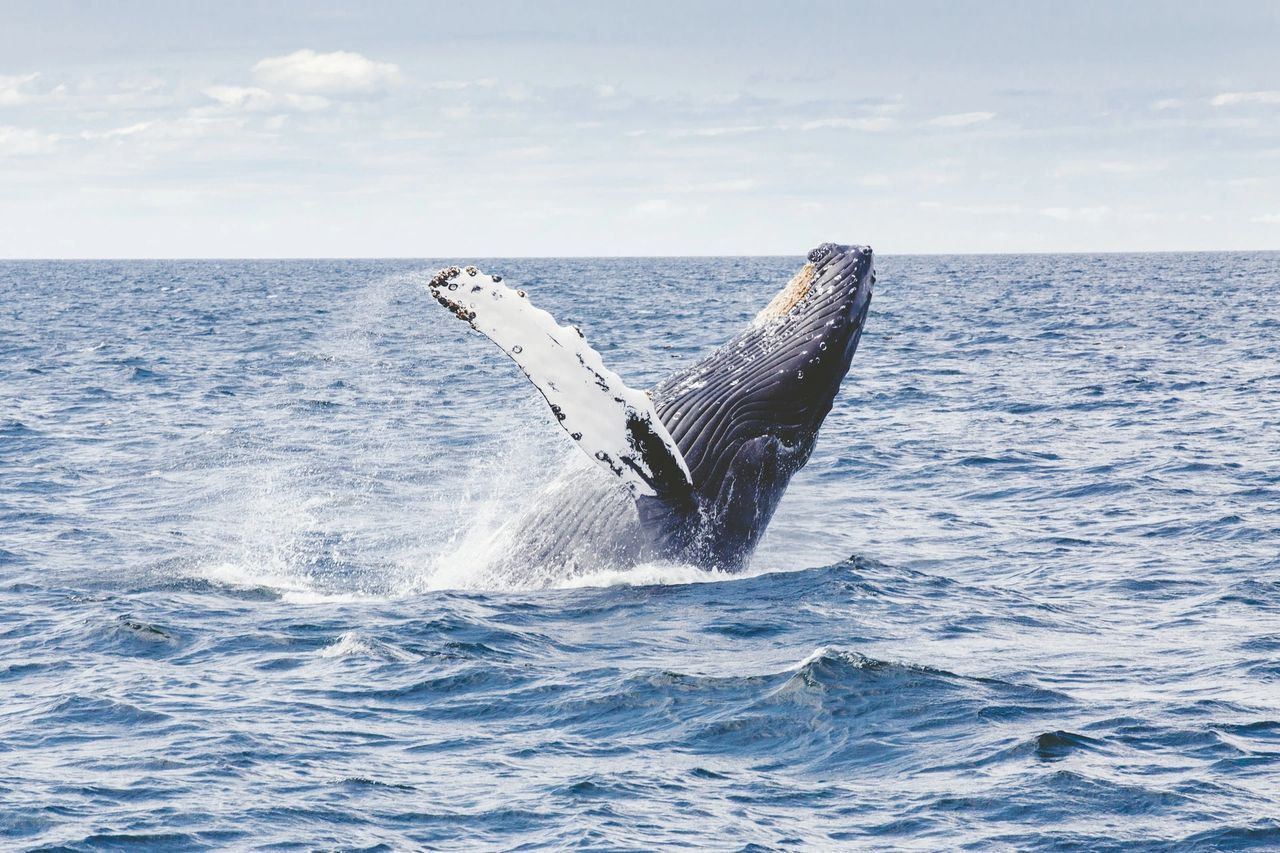 Thousands of Whales
If you visit during the late winter, another favorite activity is to head out to the bay and watch some of the more than 2,000 humpback whales that migrate through the waters every year. These stunning creatures are easy to spot and are plentiful from mid January to late March.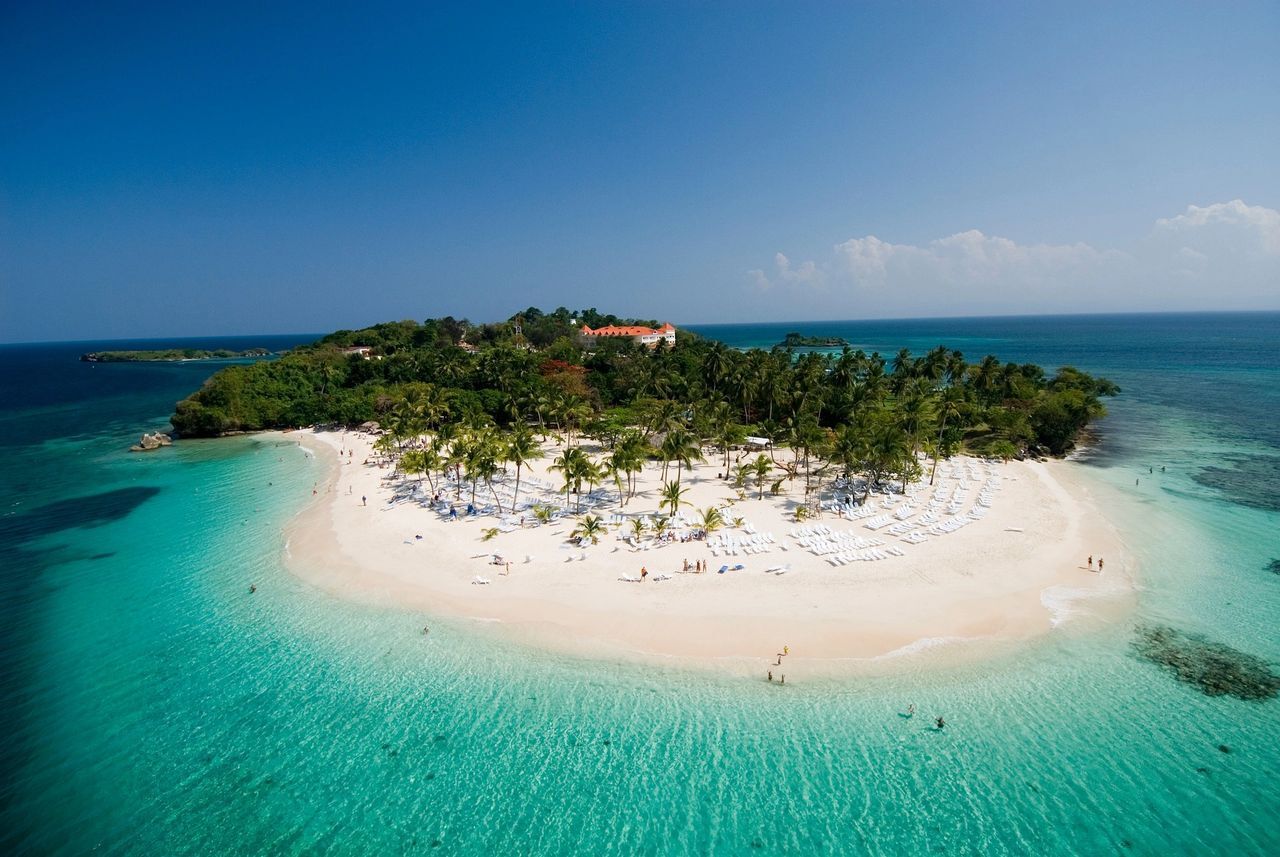 A Stunning Island Resort
Lastly, I would be remiss not to mention Cayo Levantado (Bacardi Island). This stunning island is a great day excursion or you can stay on the island in the Bahia Luxury resort. There's a ton of great snorkeling and kayaking to do around the island.
To find even more cool things to do on the Samaná Peninsula, including 130 ft waterfalls, ziplining, tree house villages, and more
As you can see, there's so much more to the DR than Punta Cana. On your next vacation, really evaluate what you're looking for and be sure to find the right destination to fit your style. That's what we truly specialize in here at The Travel Byrds!