Portugal's coastal capital, Lisbon, combines timeless style, colorful buildings that form a mosaic of red roofs, and loads of Portuguese city life experiences. Lisbon certainly warrants at least a few days of your time – but don't forget about some of the amazing attractions nearby. Portugal offers up a lot of unforgettable experiences and destinations. Here are some of the best day trips from Lisbon, Portugal.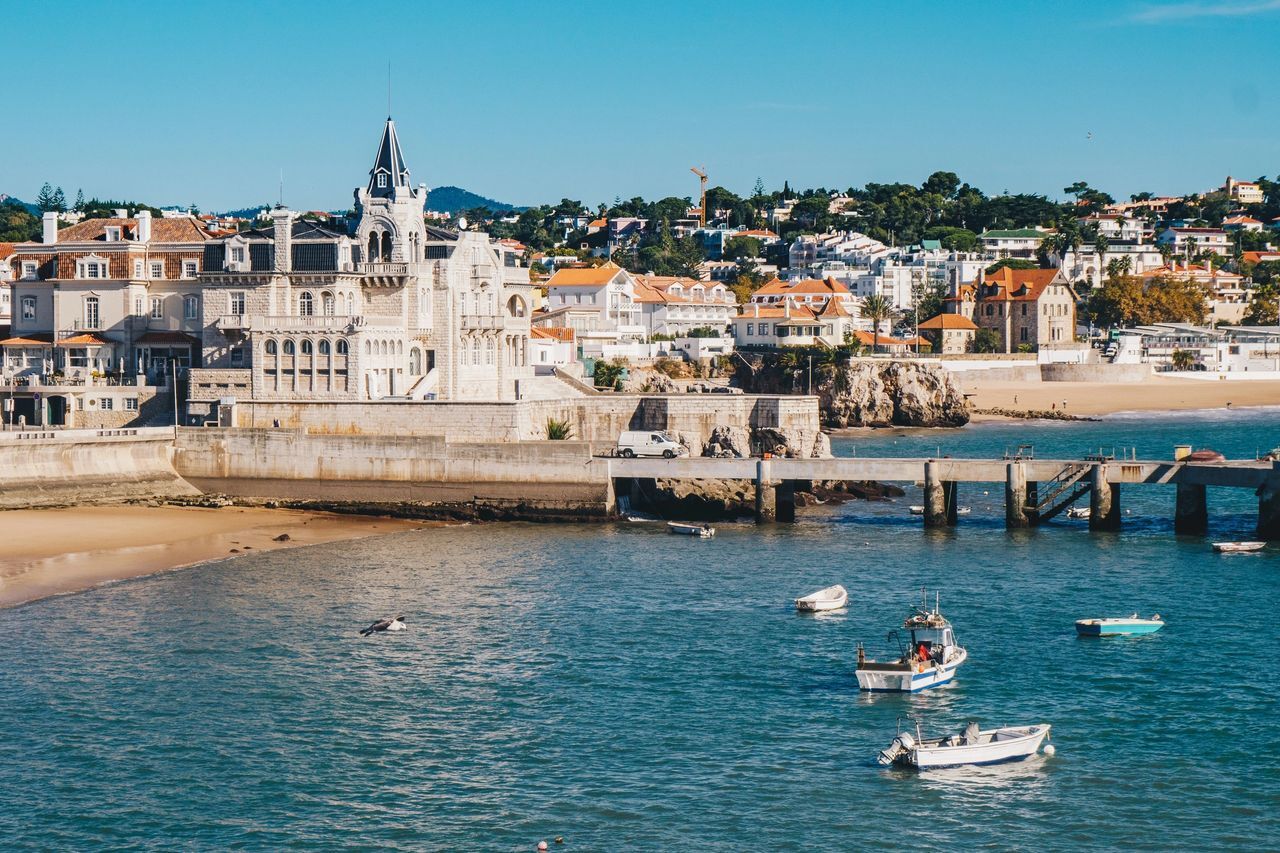 Cascais, for a medieval port & sandy beaches
If you're in search of soft sandy beaches, sprinkles of palm trees, a rugged coastline, and a bit of history, hop on the train for an easy day trip from Lisbon. Cascais has thrived as a fishing port and has been around since medieval times. However, the coastal town transformed during the 19th century when the 17th-century waterfront fortress of Palácio da Cidadela became King Luís I's summer residence.
This resulted in new mansions and a sense of glamor in Cascais. The town still retains many of its mansions and glamorous flair with fantastic hotels, seafood restaurants, coastal views, and a cosmopolitan reputation.
Visit the Museu Condes de Castro Guimarães set in a beautiful yellow-colored, Revivalist palace, and the sandy shores of Praia da Rainha for two of the best things to do in Cascais.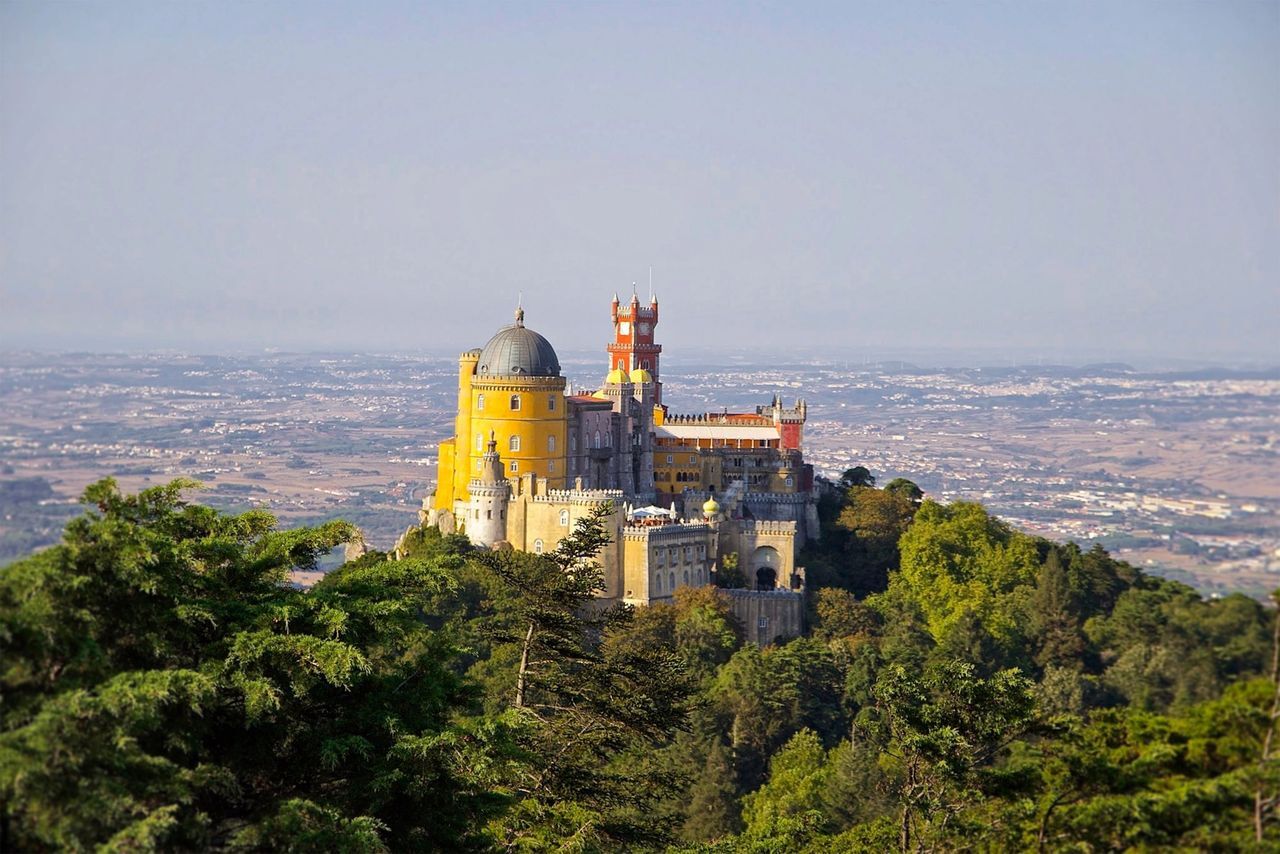 Sintra for palaces
The most popular of the best day trips from Lisbon, Sintra is just a short train or drive away. This destination offers some of the country's most idyllic historic mansions, and it is topped off with a medieval castle. These are just two of the characteristics that give Sintra storybook charm. The city's curved mountains, green forests, and intricate gardens help too.
One of the most mesmerizing attractions in Sintra is the vibrant yellow and red-colored Pena Palace. It stands tall on a hilltop overlooking the region's forests, cityscapes, and even the ocean. It feels like a place that has surely inspired hundreds of years worth of writers and artists – a true fairytale destination!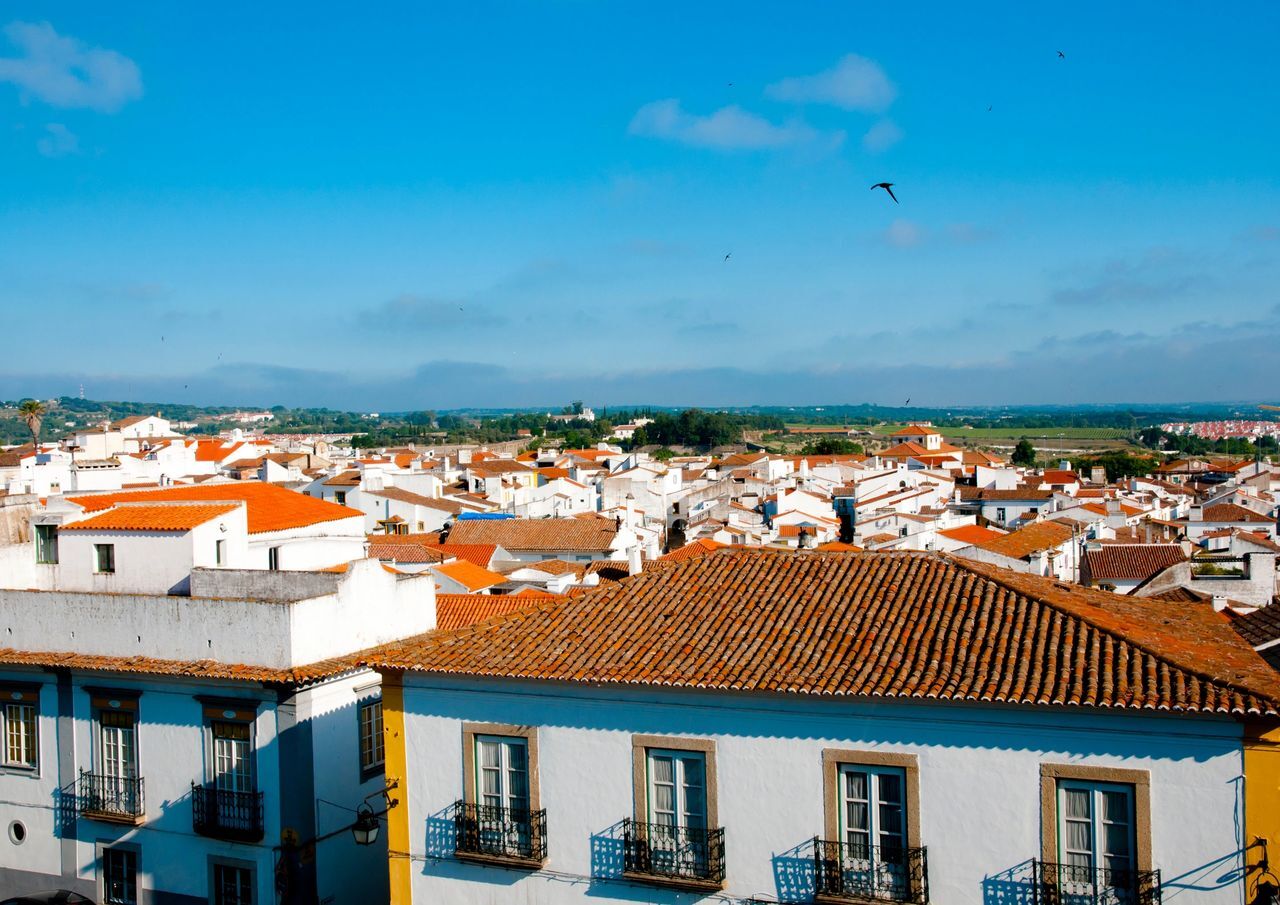 Évora for a UNESCO Old Town
Rooted in Roman history, Évora has been an important city in Portuguese history for centuries. It was even one of the most influential places during the medieval period, as a religious center and along the main trading route with Spain. Évora is very much a museum-city with Roman ruins, historic Portuguese artwork, and impressive buildings throughout the city center.
Begin a stroll through this wonderful city at Praça do Giraldois, Évora's main square with a fountain and medieval buildings. From there, check out the city's very own Roman Temple and the spooky Chapel of Bones, built in the 17th-century with walls detailed with human bones. A bit creepy, intriguing, and full of history!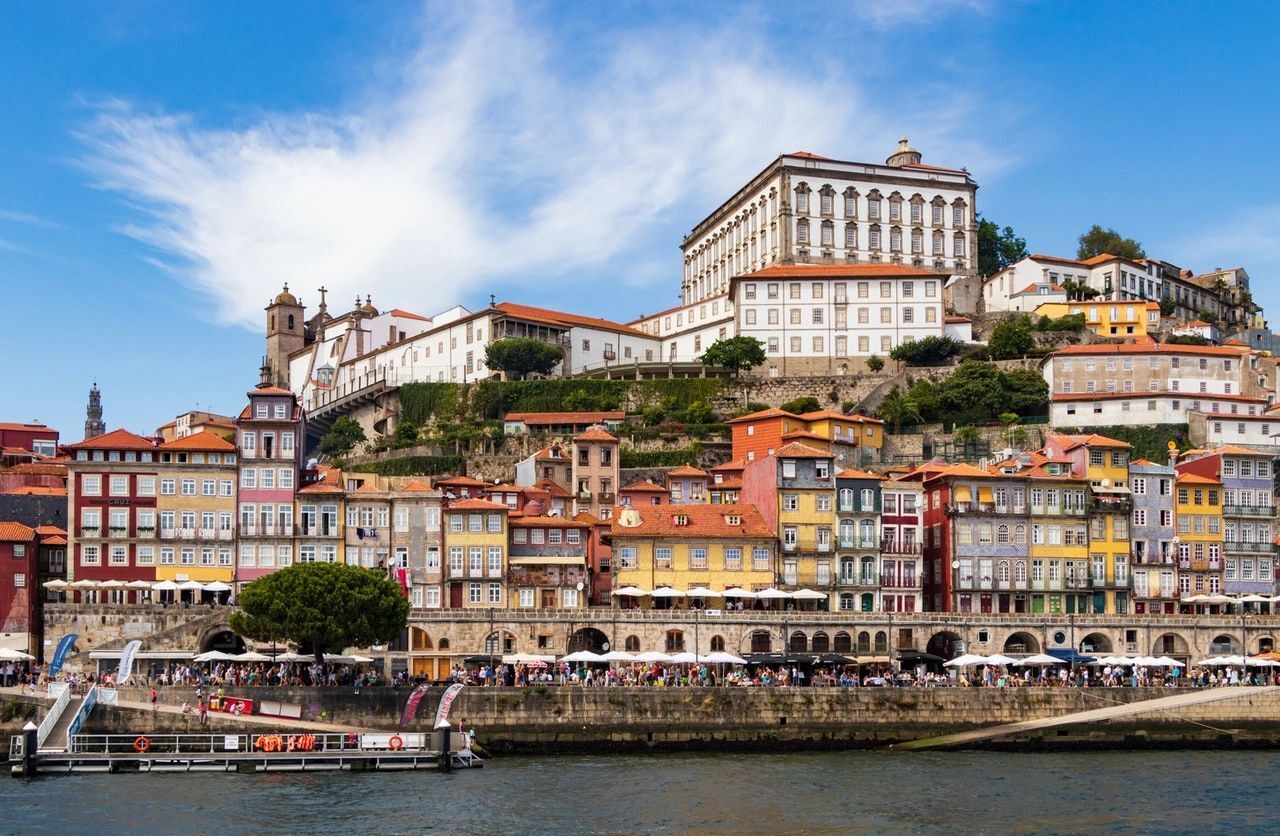 Porto for port wine & a vibrant city life
Porto is one of the dreamiest day trips from Lisbon. Though it certainly warrants more than just a day, if you're on a time crunch, there are plenty of ways to spend a day in Porto, Portugal's second city.
This coastal city boasts a beautiful medieval district, iconic bridges, vibrant cafes, and an absolutely breathtaking cityscape. Climb the Clérigos Tower for awesome views of the city and then visit a local port winery for a tasting or two. By the Douro River, Espaço Porto Cruz offers panoramic views from its rooftop and a great port-tasting experience.
Visiting Porto as a day trip from Lisbon requires the whole day as it's located further north, but it's completely worth the trip if you're short on time.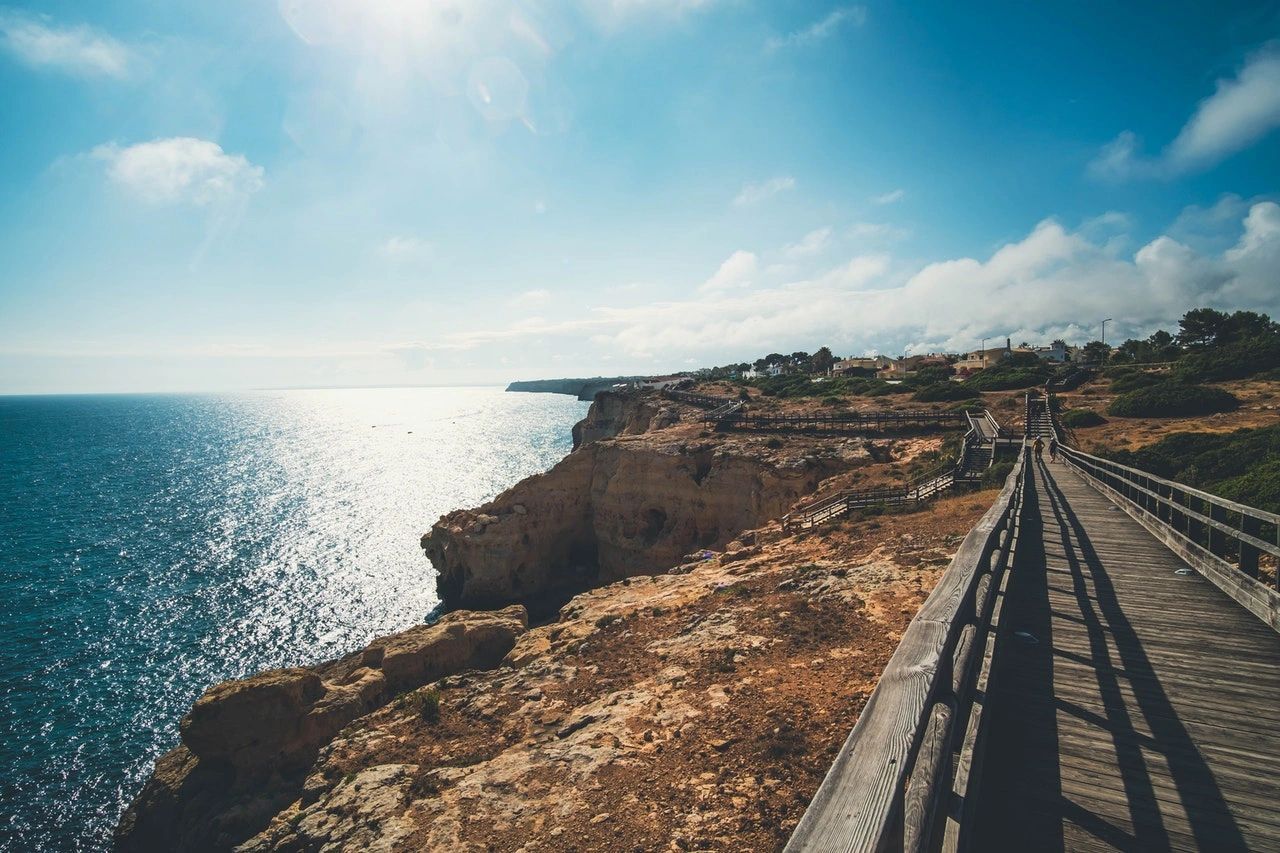 Algarve for a rugged coast & sparkly beaches
If you're looking for an all-day day trip to the coast, there is no better place than the Algarve in the south of Portugal. This is a special region known for its exquisite coastline with rugged rock formations, long wooden staircases leading down to petite beaches, and excellent seafood restaurants. Pack a swimsuit and take a dip in the cold Atlantic Ocean when you visit the Algarve!
We suggest planning a day trip to one specific town in the Algarve. Our top recommendation is Lagos. This is a beautifully white-washed town with gorgeous beaches and all of those impressive coastal views, turquoise waters, and rock formations you see in this region of Portugal.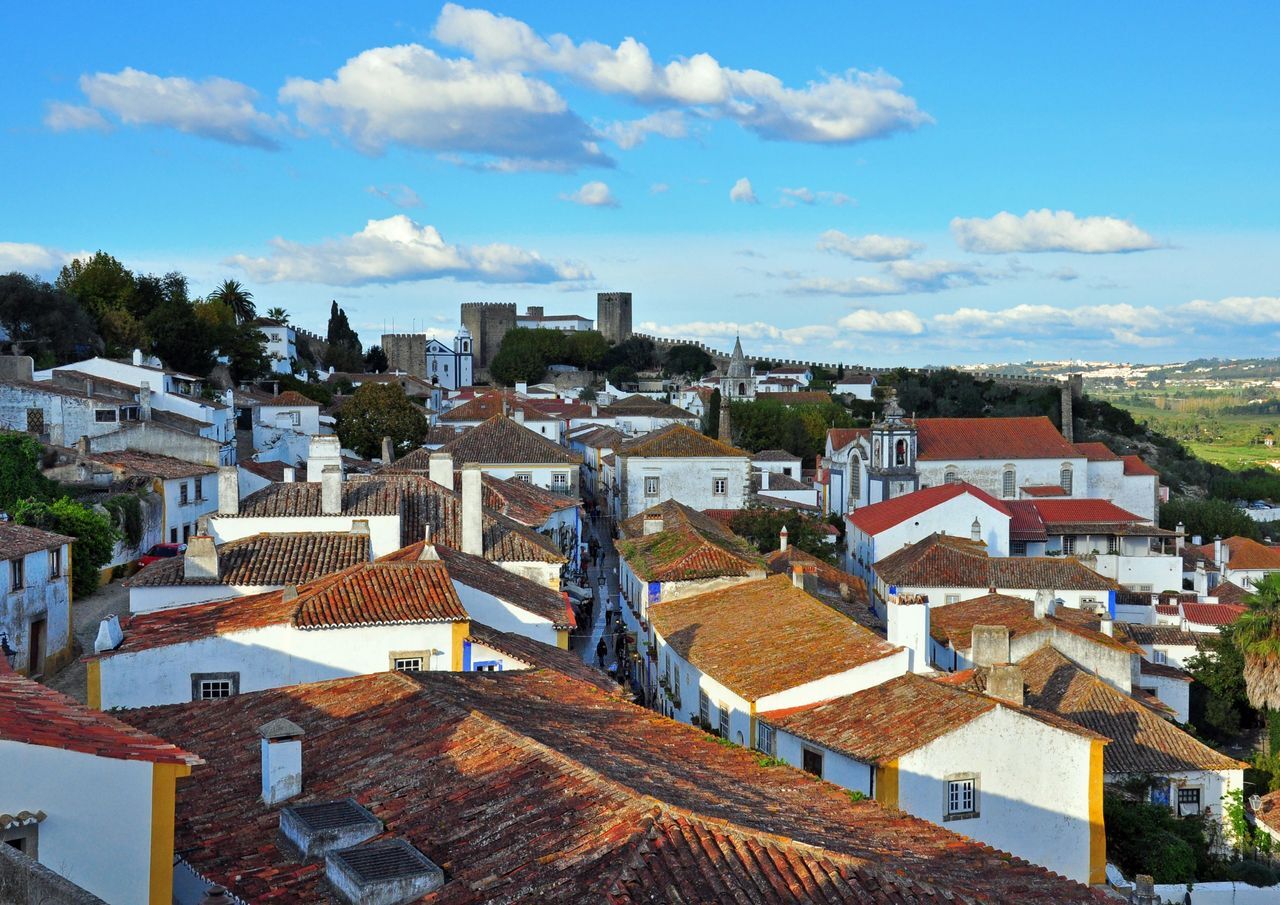 Óbidos for a UNESCO City of Literature
Another impeccable example of a medieval city in Portugal, explore the walled city of Óbidos for another one of the best day trips from Lisbon. While this city's old-world architecture and terracotta roofs are enough to justify the excursion, it's in literary flair that really makes it worth visiting.
The city is a paradise for book lovers with book stores scattering the city. There is a church turned book store, wine cellar turned book store, a market turned book store – you name it! On top of that, Óbidos was named a UNESCO City of Literature, as it encompasses literature in everything it does – from its reconstruction to the use of its old buildings. Plus, the Literary Man Hotel opened in 2015. The 4-star hotel boasts more than 36,000 books, the largest book collection of any hotel in the world.
—
Ready to explore some of the best places in Portugal? Contact us today to start planning your trip!