Walk along pristine beaches dripping with a tropical ambiance, swim in natural swimming holes, and commemorate your nuptials in one of the most beautiful honeymoon destinations. While weddings are an unforgettable memory, they are hardly ever as romantic as the honeymoon. Here's the most incredibly exotic Mexican honeymoon destination you and your partner will love.
Where is the most exotic honeymoon destination in Mexico?
Riviera Maya, nestled along the Caribbean Sea in Mexico, is home to one of the best honeymoon destinations in the world. Think luxuriously romantic bungalows, treehouse oases, and mesmerizing jungle views. Welcome to Tulum, the gem of Riviera Maya. If you and your partner want an exotic, adventure-filled honeymoon, Tulum might just be the place you've been dreaming of.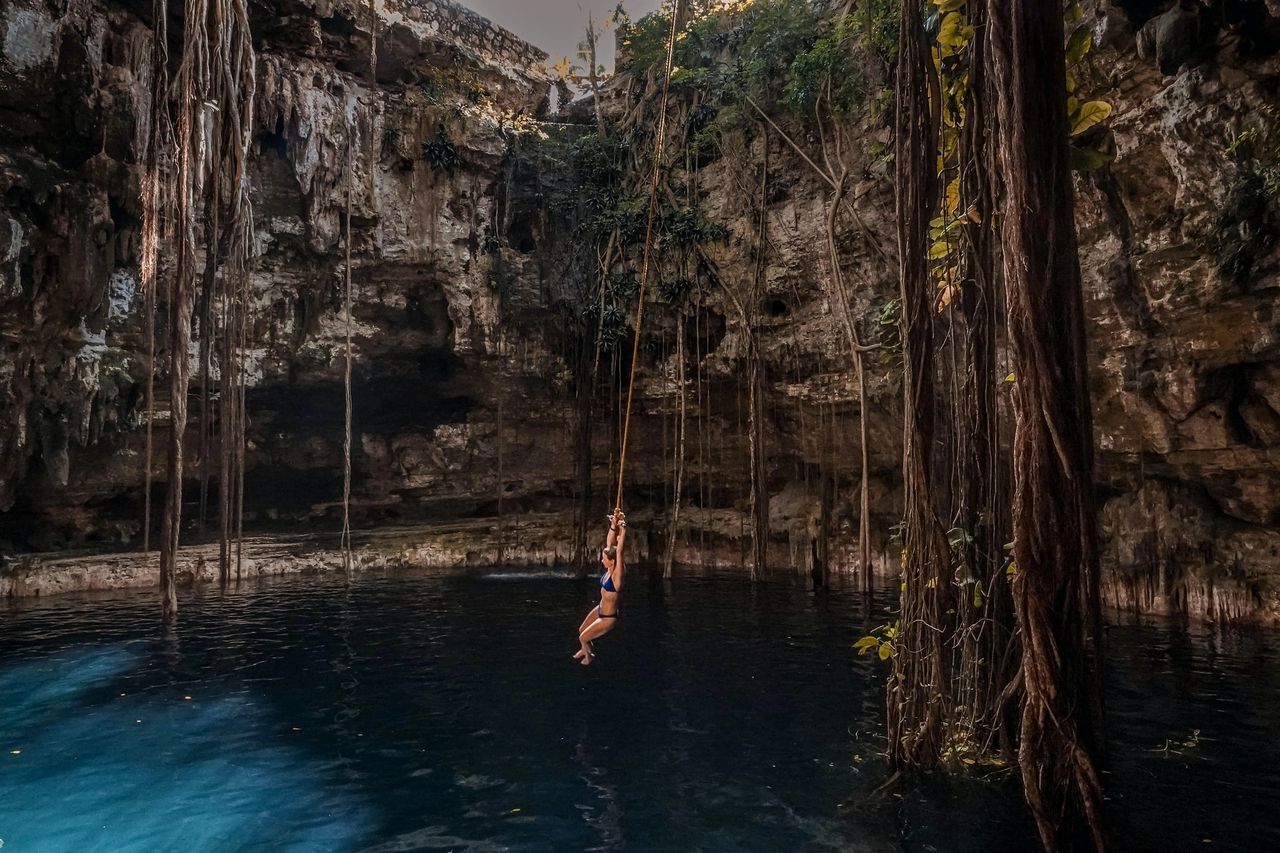 Spend your honeymoon floating in natural swimming holes
These magical natural swimming holes are called cenotes. They are found within caves, made from the collapse of limestone bedrock, and are an absolute must-have experience when you honeymoon in Tulum.
These landforms were a particularly special part of Mayan culture, as they were the only places to find freshwater in the area. As a result, they became a place of spirituality. Among the most sacred is the cenote at Chichén Itzá.
Luckily, there are dozens to discover around the area, though the most popular is Gran Cenote. Surrounded by nature, this cenote has a wooden pool deck built around it to easily get in and out of the water. But if you want some alone time, get there early as it tends to get busier during the day! Cenote Choo-ha is another fantastic cenote to check out. It's less popular than Gran Cenote, but still absolutely worth experiencing. Also, where Gran Cenote has an open ceiling, Choo-ha only has a small gap, so it has a more mysterious cave-like ambiance.
Bonus! For some added adrenaline, take an ATV through the jungle to discover even more cenotes. Many cenotes are open with the sun shining through, and others are more closed up within caves. Take your pick and discover this beautiful part of Tulum.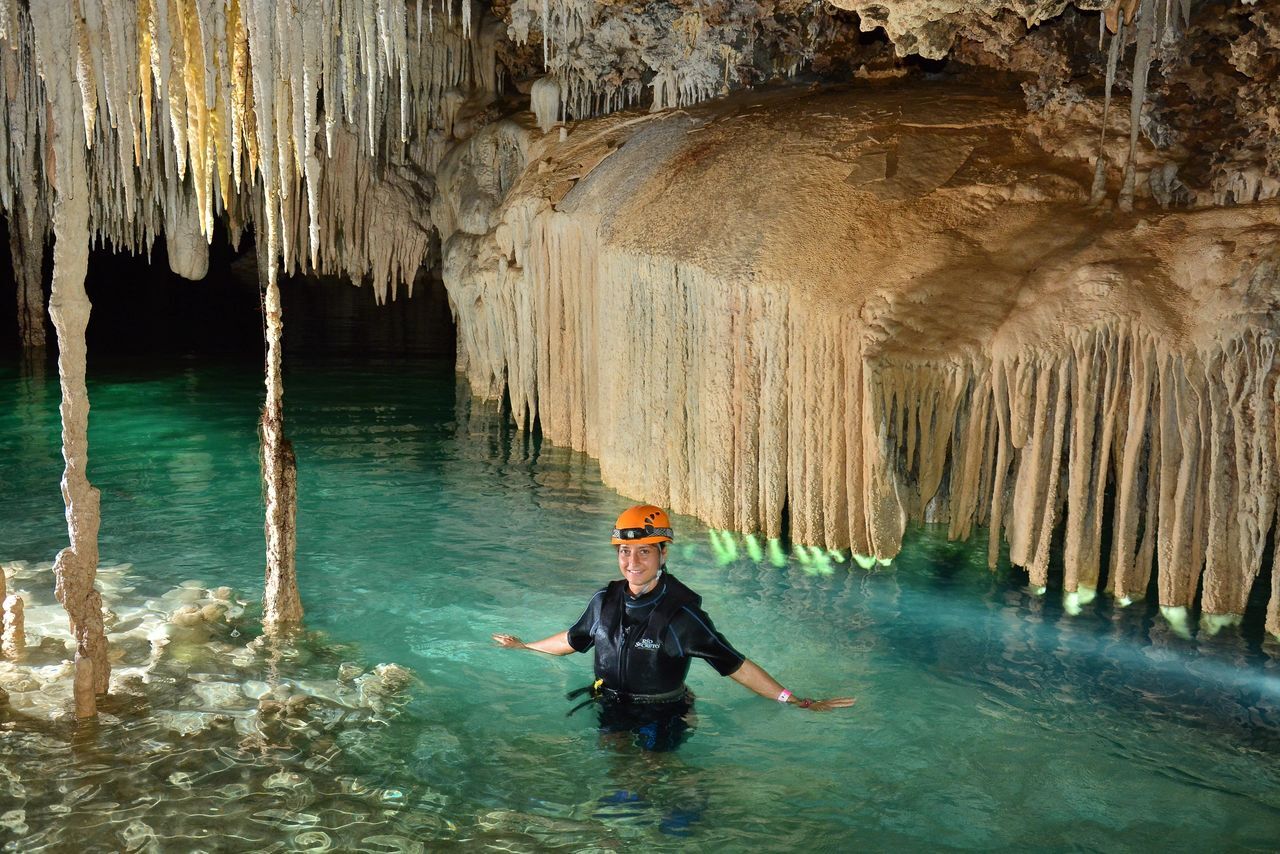 Discover the wonders of Río Secreto
This underground river is like nothing you've seen before. Its vibrant turquoise water meets thousands of dramatic stalactites and stalagmites that shoot out from the ceiling of this ancient cavern.
Swim, hike, rappel or even cycle through this unique underground river. Your tour guide will immerse you into a world of geological beauty, explaining the history of the minerals, and how this natural beauty formed over time.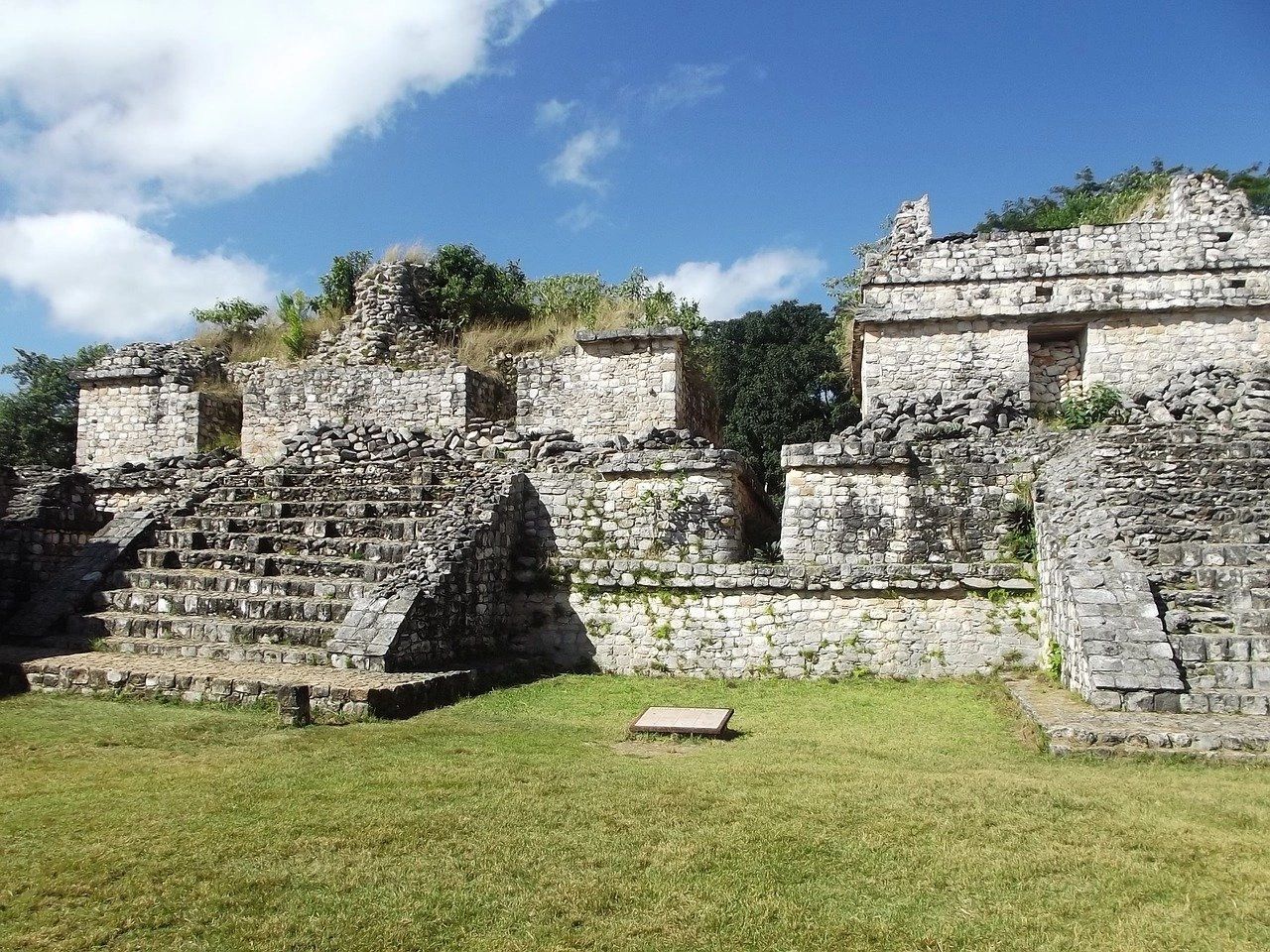 Explore Ek' Balam
Meaning "Black Jaguar" in Mayan, Ek' Balam was the seat of a Mayan kingdom for centuries. Now you can travel back to see these precious ruins and catch a glimpse of how the Mayans once lived.
One of the best parts is that you can actually climb to the top of this 96 ft. tall pyramid, something you can't do at many ruins in Riviera Maya. Breathe in the fresh tropical air from atop and revel in the extended views over the lush treetops.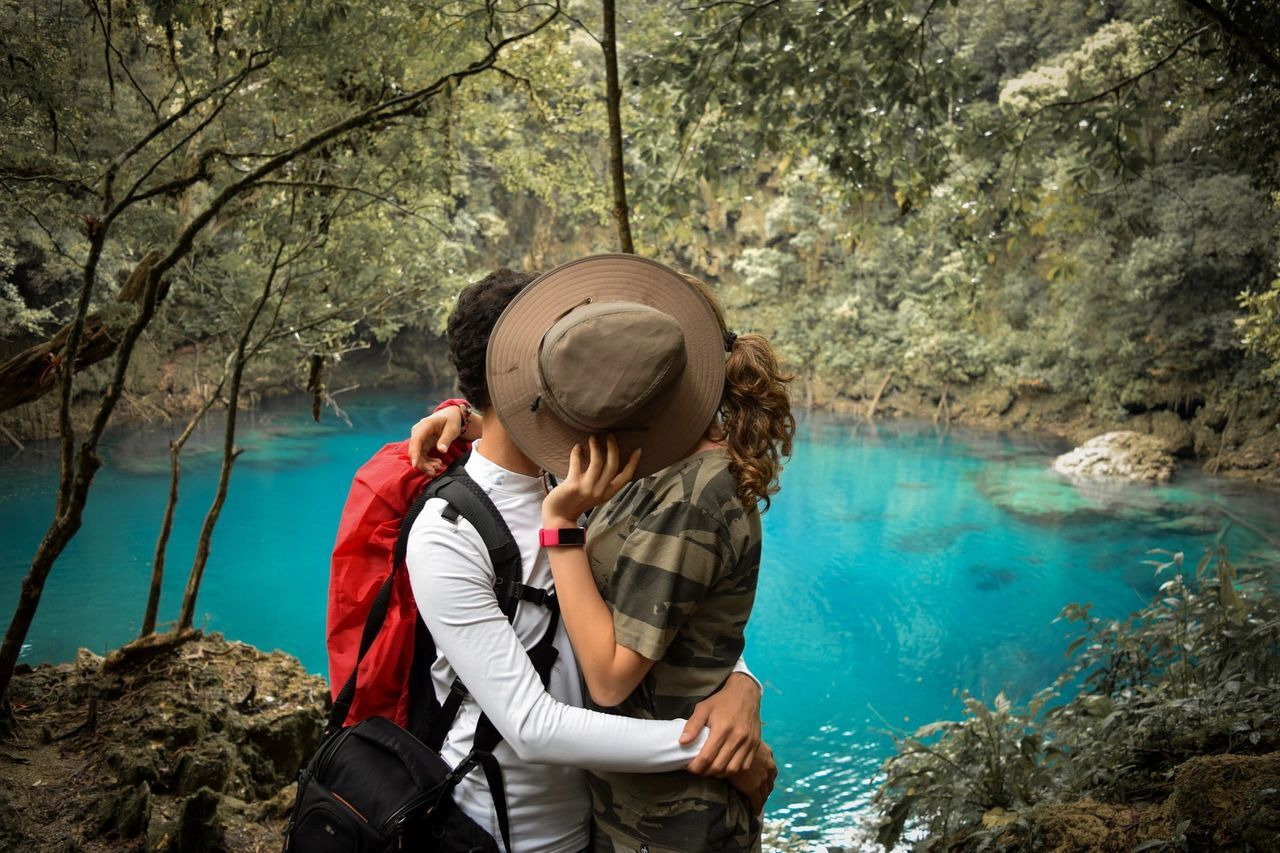 Immerse yourself in Tulum's exotic wildlife scene
From the pristine beaches to the jungles and caves of Tulum, this place is alive with all sorts of interesting animals and sea creatures. Spot spider monkeys effortlessly swinging from tree to tree, iguanas relaxing on ruins like the must-see Chichén Itzá, and colorful birds perching on jungle canopies.
Then, go underwater for a honeymoon snorkel in Tulum. See coral, vibrant fish, and if you're lucky you might see rays and turtles. Plus, Tulum is part of the Great Mayan Reef, which is home to over 75 coral and 500 marine species.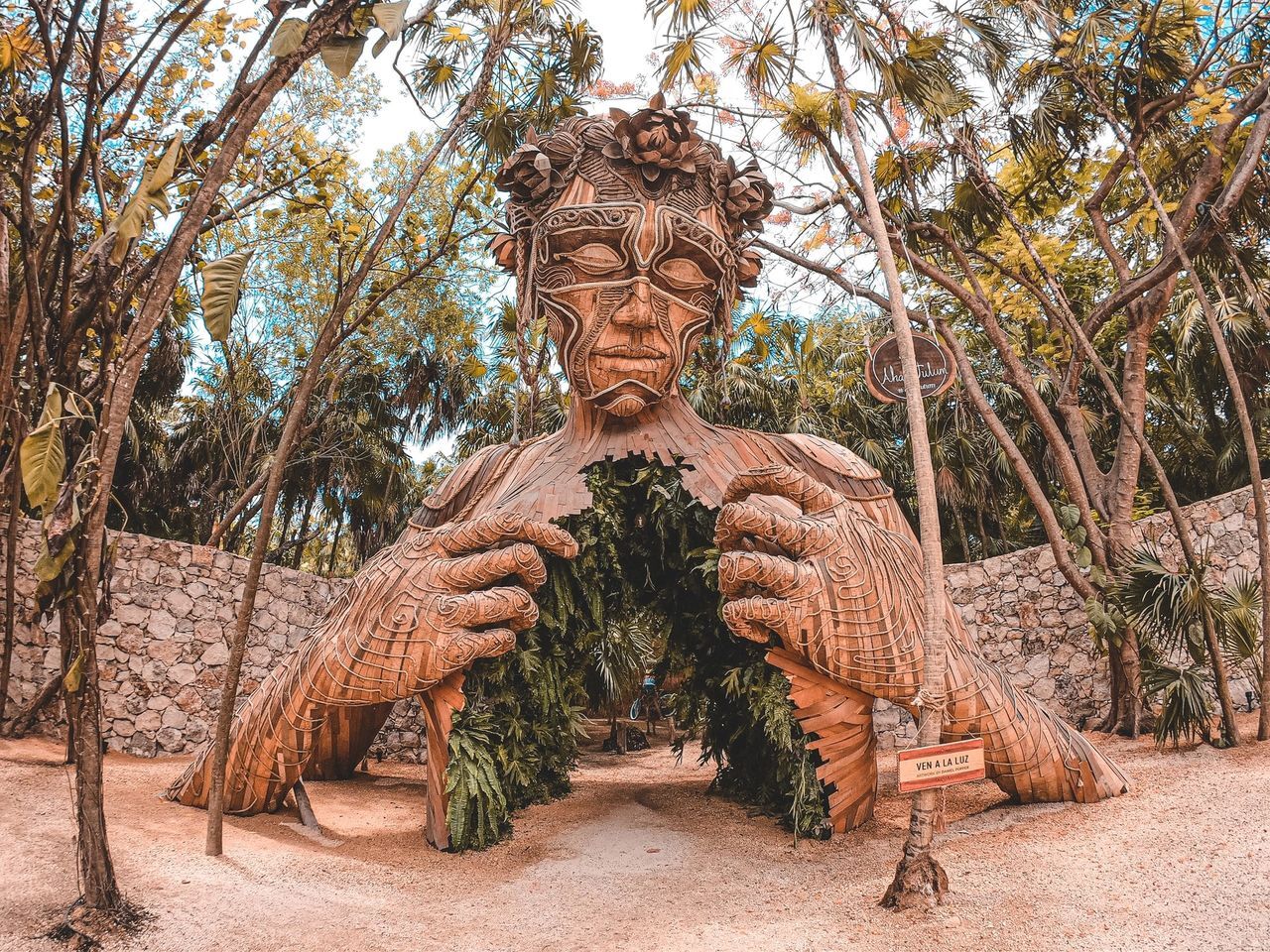 Enjoy a temazcal cleansing ceremony
If you'd like a romantic and sacred experience during your honeymoon, we can't recommend a temazcal cleansing ceremony enough. Thought to cleanse the body and the mind, this part-sweat lodge and part-sacred ritual is a great experience to feel reconnected to your body.
Set in a small sweat lodge, a shaman will lead you through the ritual. Steaming volcanic stones are placed in the middle of the circle. Then, herb-infused water is then poured over these stones to produce cleansing steam. You might also be offered herbal tea to drink during the ceremony.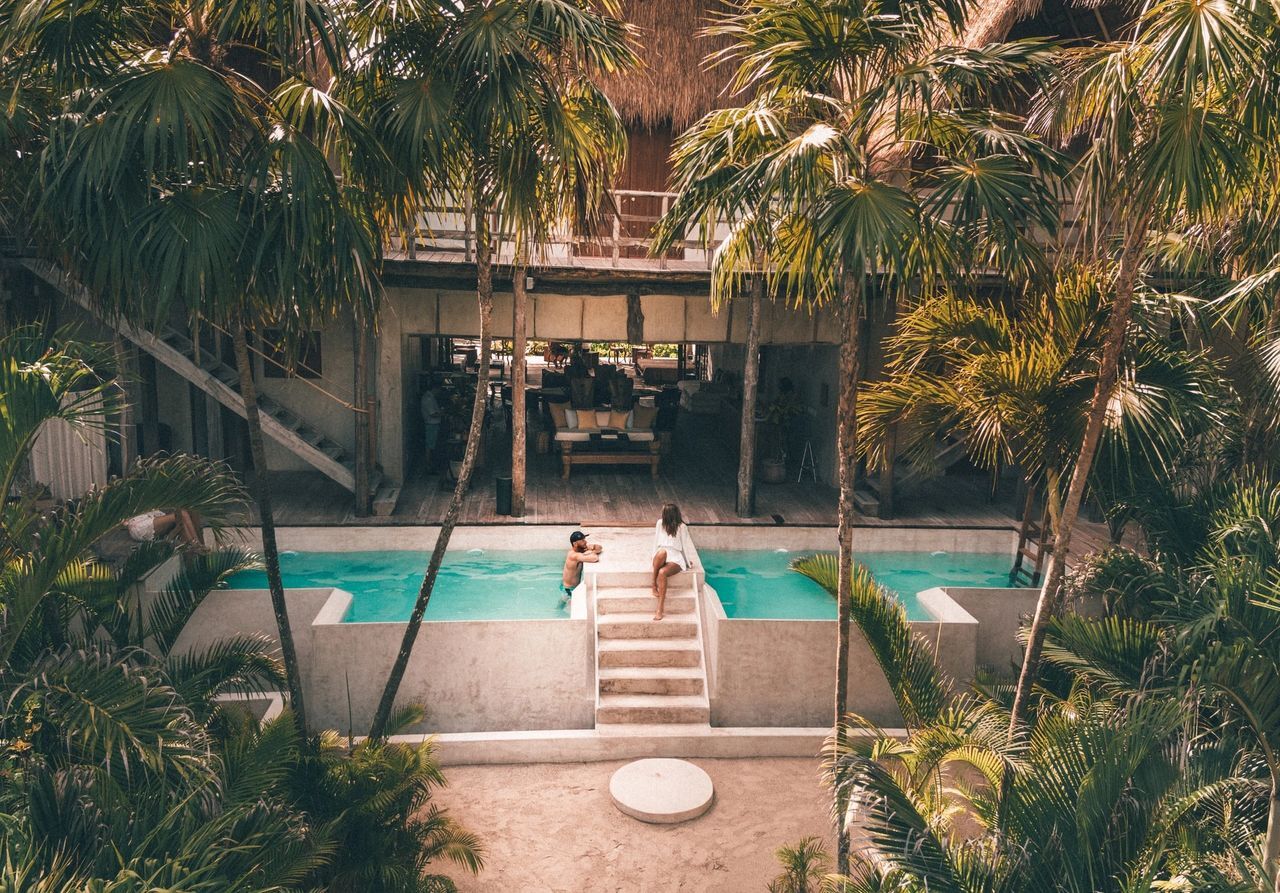 Stay somewhere tropical and romantic
From luxurious beachside lodges to cozy jungle oases, there are so many beautiful honeymoon hotels in Tulum. Here are some favorites.
Stay at Secrets Akumal for an all-inclusive honeymoon package in Riviera Maya. With a selection of honeymoon packages, you can customize your exotic honeymoon in Mexico. Enjoy beachfront dinners, couples' massages, mimosas in the morning, and an inviting romantic ambiance in Mexico. Plus, Akumal literally means "place of turtles" in Mayan. If you're lucky, you might just get to see sea turtles hatching at the beaches here, or meet adult turtles in the water for a swim.
For a more spa-focused honeymoon in Tulum, stay at Rosewood Mayakoba. Lagoons and pristine beaches meet for a beautiful experience in the jungle.
Tucked away on a private island, the spa offers treatments and energizing classes, along with a chance to connect with both spirit and body. You'll be immersed around freshwater lagoons while you enjoy the luxury and romance of this resort spa.
Here's a perk! Your travel agent can help set you and your partner up with an upgraded room for a lower price!
A honeymoon in Tulum is full of exotic experiences, adventures, and romance. From jungle treks to secret cenotes to luxurious spa days on private islands, your travel agent can help make your dream honeymoon a reality.