I received my MBA and as a young adult made the executive decision to move to Key West, Florida and wait tables. Boy, were my parents proud!
Regardless of a slightly judgy Gen X-er, I managed to take advantage of all the island had to offer including getting my diving certifications, kayaking dozens of the best mangrove trails, and personally trying every beverage the island had to offer.
The Basics
Step 1 when you arrive in Key West: Rent a Bike.
Everything on the island is bikable and it's a wonderful way to get around. However, be aware that you can still manage to get yourself a DWI while operating a bicycle!
The other thing to know about the keys is that they don't really have beaches. In fact, the island of Key West is over 70% man-made and was created by the US Navy. There's still a Navy base operating there today, which is where I found my husband, so I highly recommend a visit!
The island does have a couple of beaches you can visit if you must. When building the island, the Navy actually brought down sand from the panhandle, so if you've been to a beach in Destin or Pensacola, it will look very similar to you. My advice is to skip the beaches and enjoy life on the water!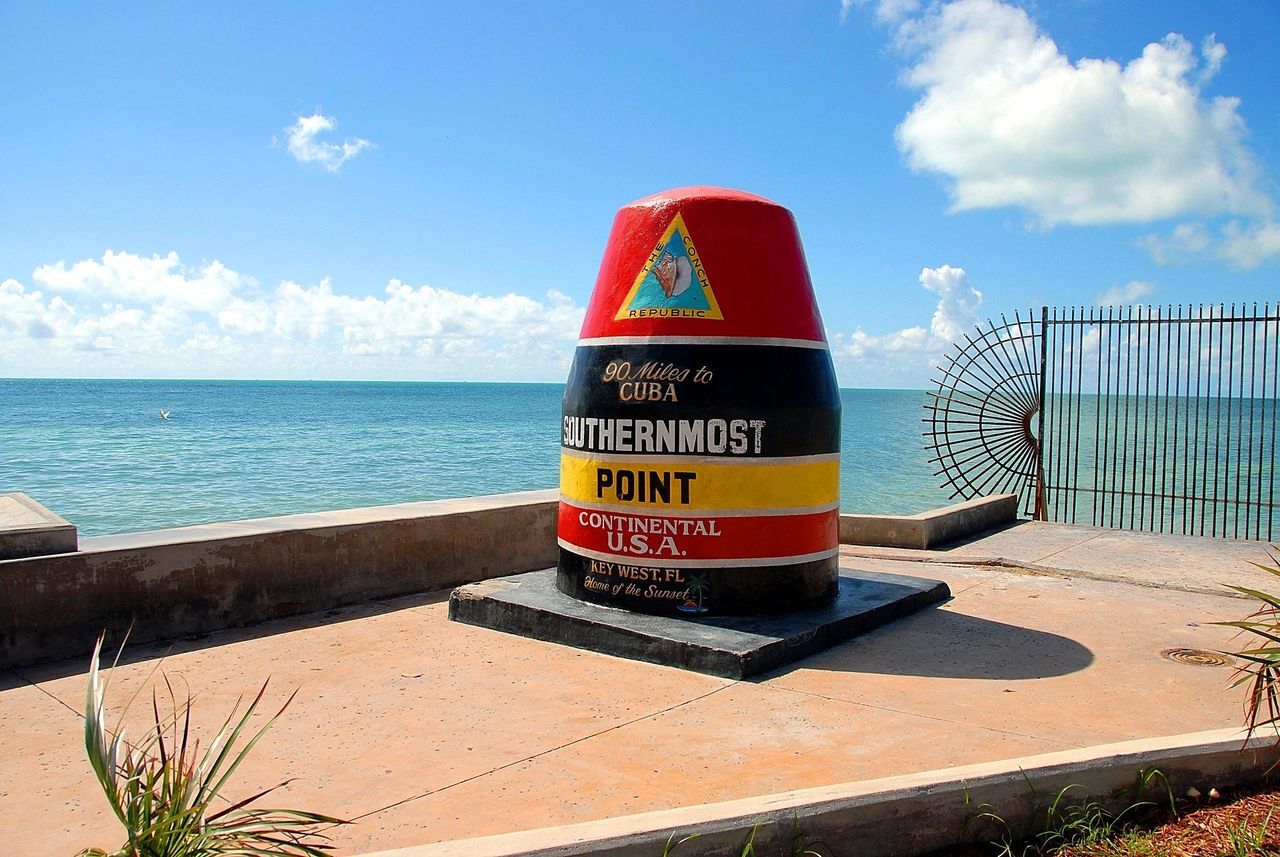 The Bars are all on Duval Street, Right?
Duval Street is often referred to as the Bourbon Street of Key West and it's easy to see the comparison if you find yourself on the Western side of the island around 1am. While your options for bars on Duval Street are indeed endless, I'd personally recommend being strategic here. Key West has an amazing array of outdoor adventures to be had and if you've ever tried to scuba dive while hung over, you know its not a great idea!
The first day you get there, go out to a nice dinner on the water and attempt to avoid the temptation. Instead, wake up early the next morning and visit Lazy Dog Adventures for a kayaking trip through one of the many mangrove trails. There's also a decent chance you'll see Hulk Hogan as he docks his boat in the local marina!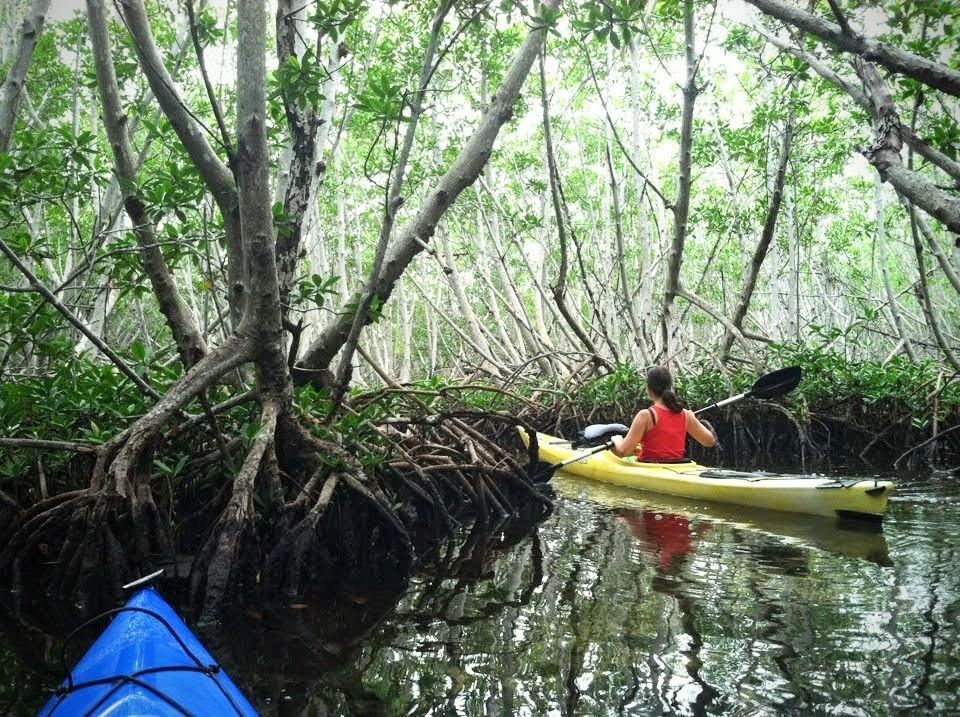 If kayaking isn't your thing, go Marlin hunting on one of the many private fishing charters. When you get back, take your catch to the Conch Republic Seafood Company to be cooked fresh for you and your crew!
One of the best things to do is to venture out to our Southernmost National Park, the Dry Tortugas. Here, you'll find the 19th century Fort Jefferson, which is one of the largest forts of its era. The reefs surrounding the park are more pristine than any in the keys as they are protected by the National Parks service. The only way to get out here is by ferry or seaplane.
I'm a big fan of enjoying the views from up above and you can go parasailing anywhere, so opt to rent that seaplane when you head out to the Fort. There's hundreds of islands in the keys that create a stunning emerald coast.
If you can't make it to the park, you should still opt for a diving or snorkeling excursion to enjoy all the keys have to offer. While I don't love the diving in Key West, you can easily go just a few miles up the road to Looe Key Dive Center. Here, you'll find that the reefs have escaped most of the damage from tourism and still remain alive and vibrant. It's common to see many tropical fish, even the intruding lionfish, as well as a plethora of sea turtles. These reefs also house many small reef sharks and while they may look like their more menacing cousin, they're relatively harmless, even at 6ft long!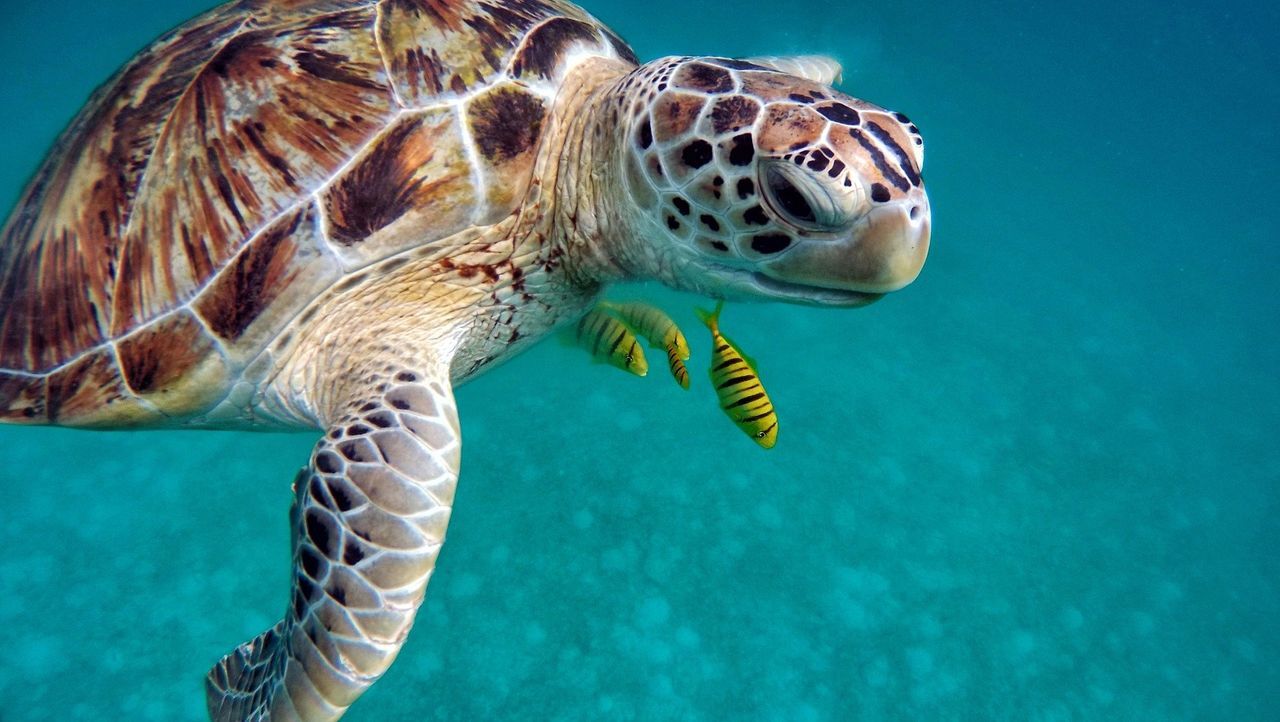 Once you make it back to Key West, it's finally time to enjoy the nightlife. You should kick off your evening in Mallory Square, which fills up about an hour before sunset with street performers and artists galore. While it is undoubtedly touristy, it is the spot you want to be for the best view of the sunset and sunsets in Key West rarely disappoint.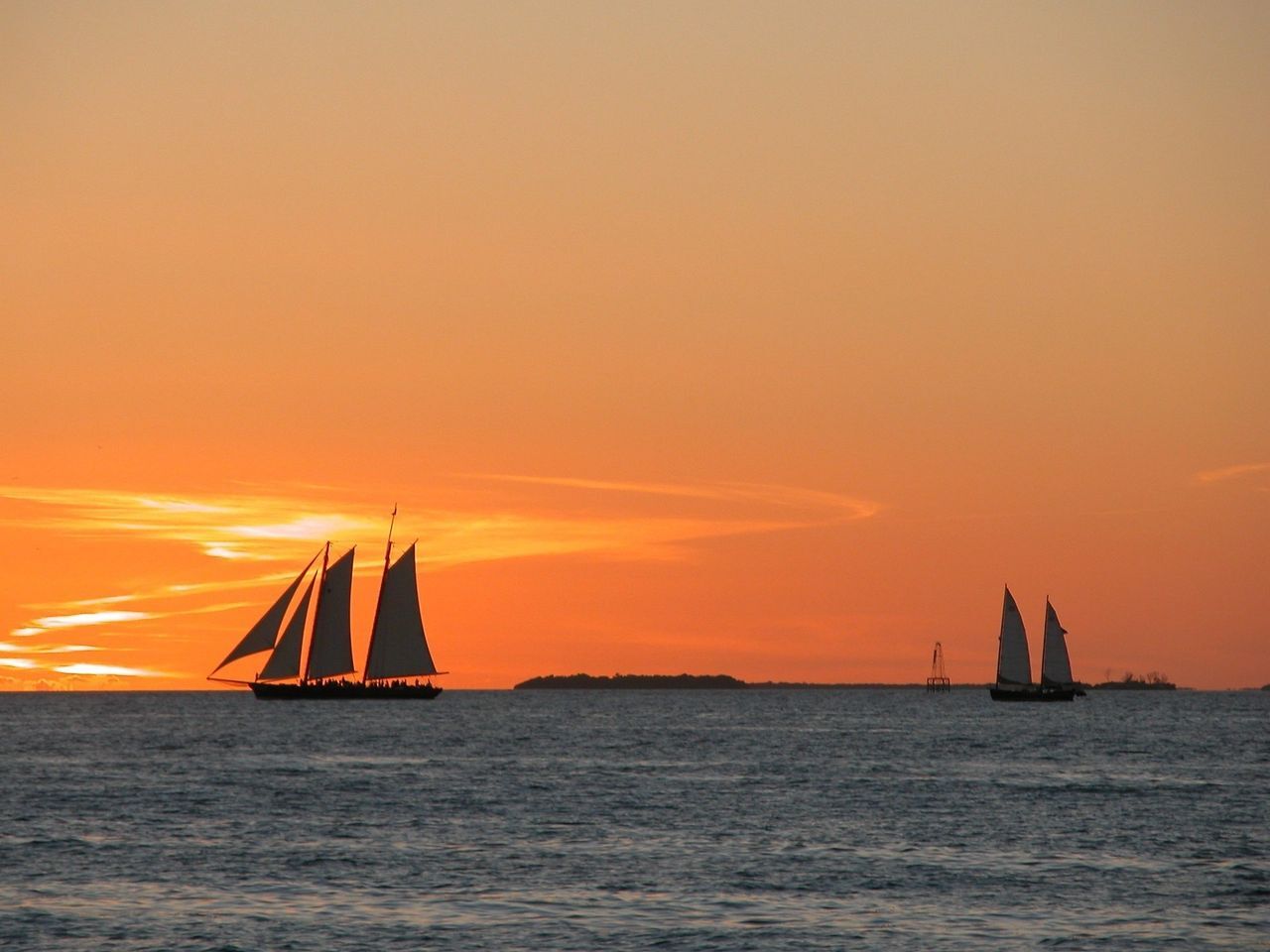 After that, if you insist on experiencing a bar on Duval Street, head to Sloppy Joe's. This bar was officially founded December 5, 1933, the day prohibition was repealed, but as you can assume, Sloppy Joe's was around long before that. This famed bar is known for being Hemingways favorite as he stopped in every afternoon when he resided on the island.
If frat boys singing Journey really isn't your vibe and you want to hear some live music, find your way to the Green Parrot. This place is funky, a bit dirty, and every locals favorite hangout! There's great bands coming through every night of the week so check out the schedule and force yourself to leave Duval Street.
For something a bit different, but sure to entertain, you should check out one of the drag shows on the island. It's not uncommon to get a side stitch from laughing so hard and the comedic performances. The keys have long been a haven for alternative lifestyles and these shows have flourished over the years. My favorites are either at Aqua or 801 Bourbon Bar, both of which are back on Duval Street.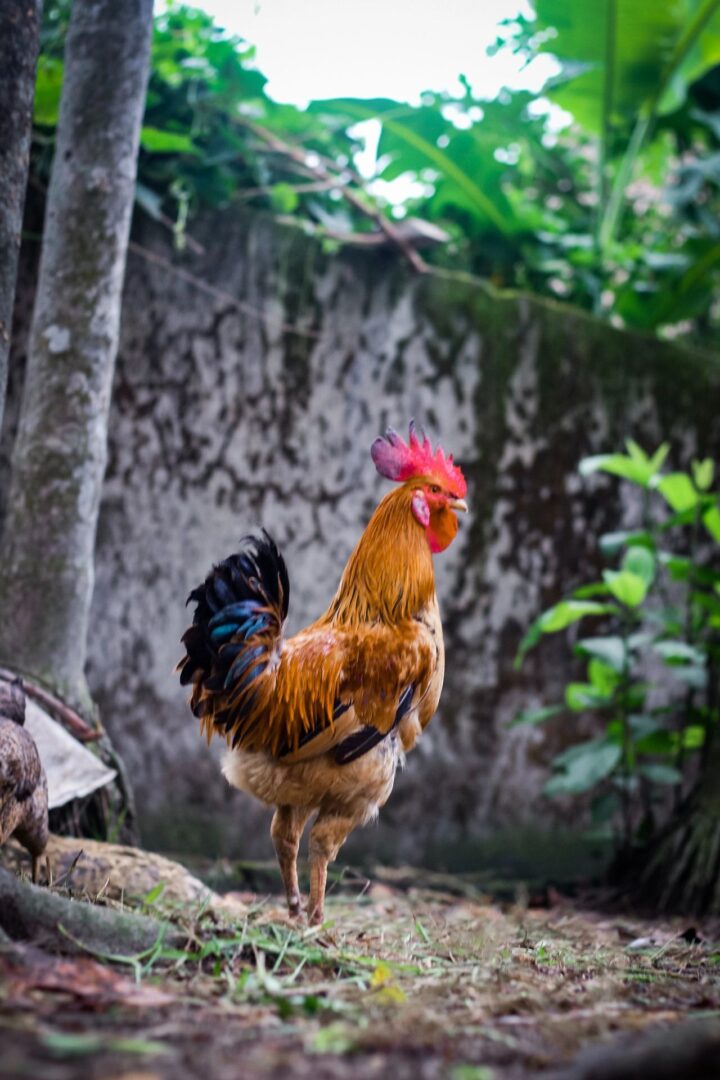 Chickens in Kitchens
Much like the ever present cruise ships, chickens are a fact of life in Key West. You will see them strutting across the streets, jumping up on tables and even trying to sneak into restaurant kitchens. Fun fact: roosters do not only crow at sunrise. Its all. Day. Long.
Legend has it that cock fighting used to be quite popular on the island. The Keys were eventually deemed a bird sanctuary, which put an end to the locals beloved sport. In retaliation, the owners simply let the roosters loose to roam the island and they have forever remained. (Truth? Who knows, but it's a fun story to tell!)
There's a plethora of amazing food on the island, but there's a couple of absolute must-visit restaurants I want to mention.
Breakfast
Pepe's
For breakfast, you'll need to check out one of the oldest restaurants on the island, founded in 1909, is Pepe's. This casual and true hole-in-the-wall should be at the top of your list for their great breakfast and their renowned Key Lime pie.
Blue Heaven
Undoubtedly, every list will include Blue Heaven. This quirky joint often has live music and is best known for their amazing brunch. It is worth the wait.
Lunch
El Siboney
While on the island, you're only 90 miles from Cuba, so one should expect some quality Cuban food. For this one, you'll have to go a bit out of the way, but it's worth the trek to check out El Siboney. This is the place to try a legendary Cubano sandwich.
Bad Boy Burrito
Another great lunch spot is Bad Boy Burrito. This small canteen is just a block off of Duval Street and is known for their massive build-your-own burritos, tacos, and custom juices!
Dinner
Southernmost Beach Cafe
If you absolutely must feel the sand between your toes, try out Southernmost Beach Cafe. You're here for the atmosphere more than the food, but it's a great spot to try a Key West classic, the conch fritter. Pictured below is the famed conch that is used in many of the local dishes!
Latitudes
For a true white table cloth experience in the Keys, head to a local private island that's a short ferry ride away to enjoy Latitudes. This restaurant combines it's local ingredients with influences from around the Caribbean for a unique and scenic meal.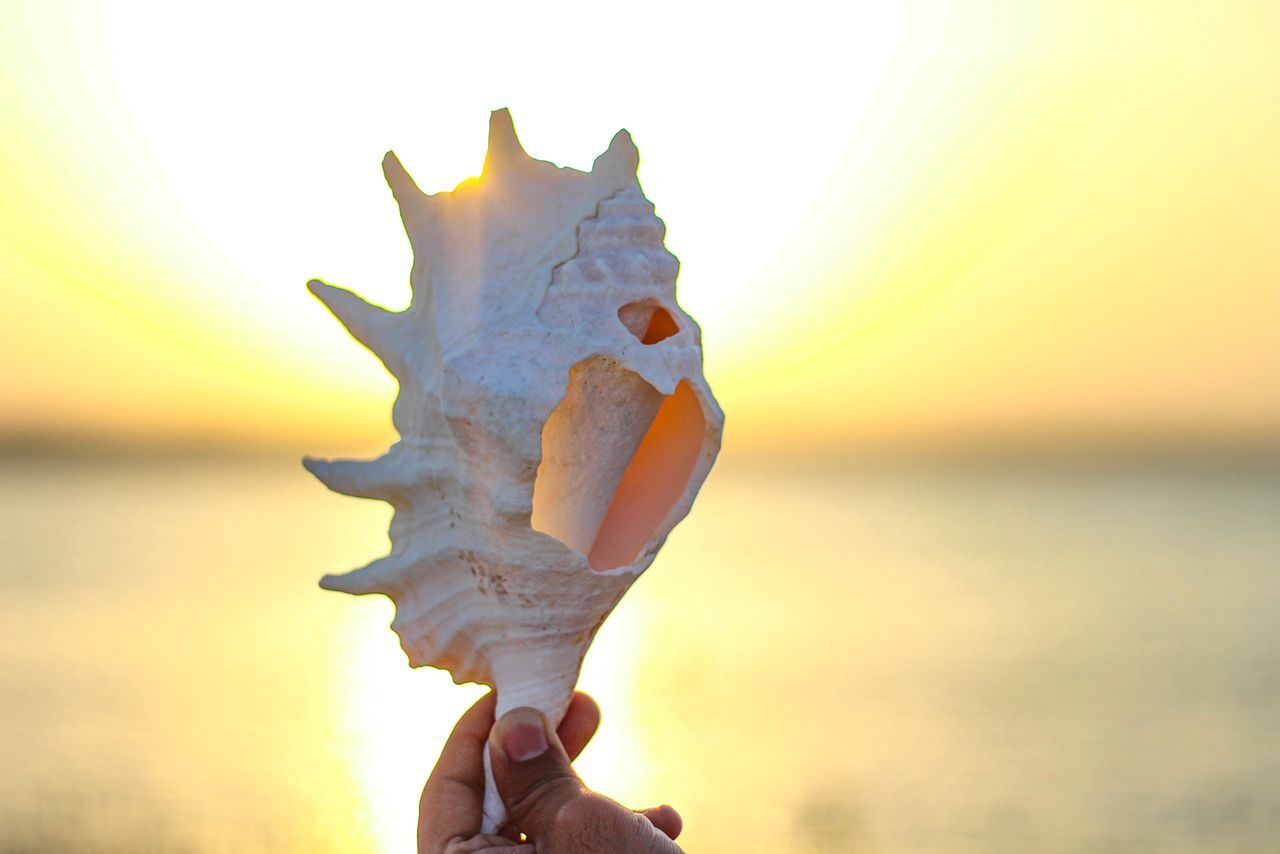 How Do I Get There?
There are a few options to get to the island. If you have a bit more time or a bit less money, you can fly into Miami and drive down to Key West. The highway is 2 lanes with a speed limit of 35-45 and it'll take you about 4 hours. Even with those painful stats, it still manages to be a scenic drive with several little surprises along the way to save you from boredom.
If you're only going to the Keys for a weekend or if you've made the drive in the past, you should really fly directly to Key West. There's a small airport that is less than 10 minutes from the main strip and is worth the extra money in my opinion.
You can also take a cruise ship to Key West, but out of respect for the island, you should really give it more than 4 hours.
When's the Best Time to Visit?
Try to avoid the heaviest crowds of January and February if you can, but it's worth getting caught in the horde of visitors if you can experience on of the many festivals or large events on the island. One of my favorite is the Superboat International Speed Boat Races, which take place the second weekend in November. This powerboat racing event attracts the most competitive racing teams in the world! It's easy to get the crowd excited when the boats are zooming past you at more than 180 MPH!
Another great event to attend is Fantasy Fest, which is held in October. This 10-day "party in paradise for grown-ups" is filled with some of the best costumes around. Bring your imagination and your love for all things celebration to the island for a guaranteed good time!
Ready to plan your vacation? Contact The Travel Byrds to get started today!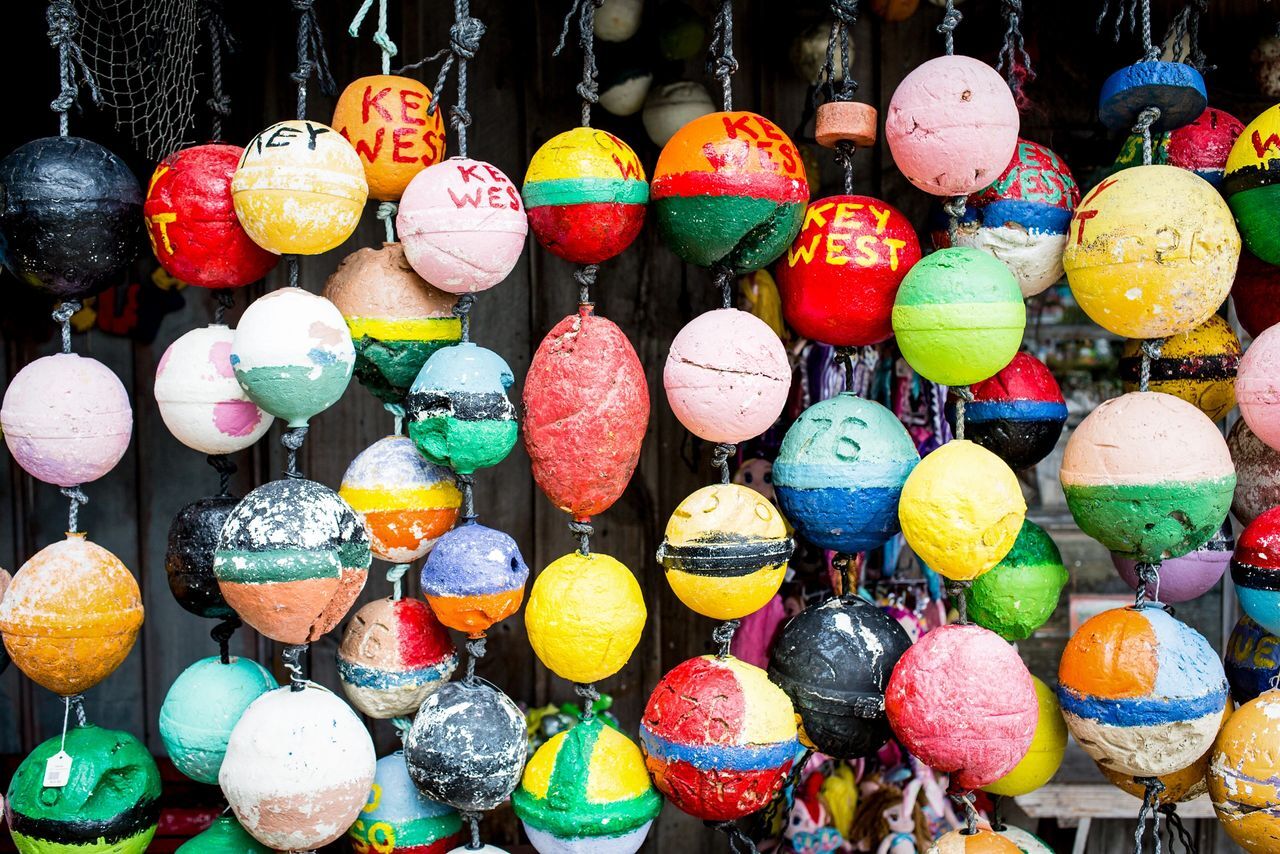 To begin planning your trip, contact The Travel Byrds today! We're eager to help you experience life!