While Europe may be known for its fairy-tale-like cities, picturesque vistas, and ancient castles, it's also home to some of the absolute best beach destinations. From gorgeous island archipelagos to crystal clear beaches hugging a rugged coastline, there is so much to discover for a beach lover in Europe. If you're a beach lover, you're in for a treat! Here are the five beach destinations in Europe.
Spain
Sunny days, long sandy beaches, and all-around good vibes easily make Spain one of the best beach destinations in Europe. Spain is also one of the sunniest countries in Europe, and it boasts several islands worth exploring too.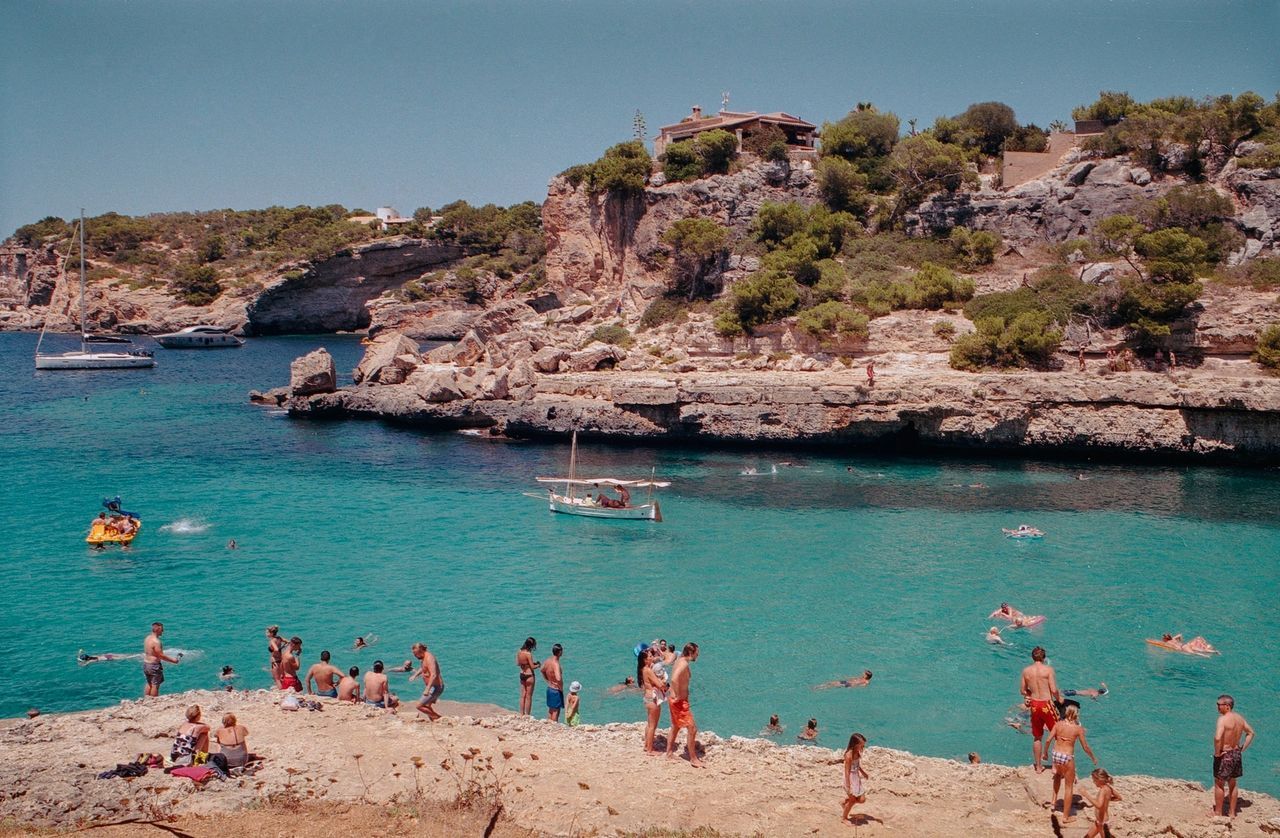 The Balearic Islands
Ibiza, Mallorca, Menorca, and Formentera make up this Mediterranean archipelago off the east coast of Spain. Here you'll find lively nightlife (especially in Ibiza), white-washed beaches, and gorgeous turquoise waters. The Balearic Islands have a true vacation feel to them with amazing hotels and accommodation options and the aroma of the salty sea surrounding you.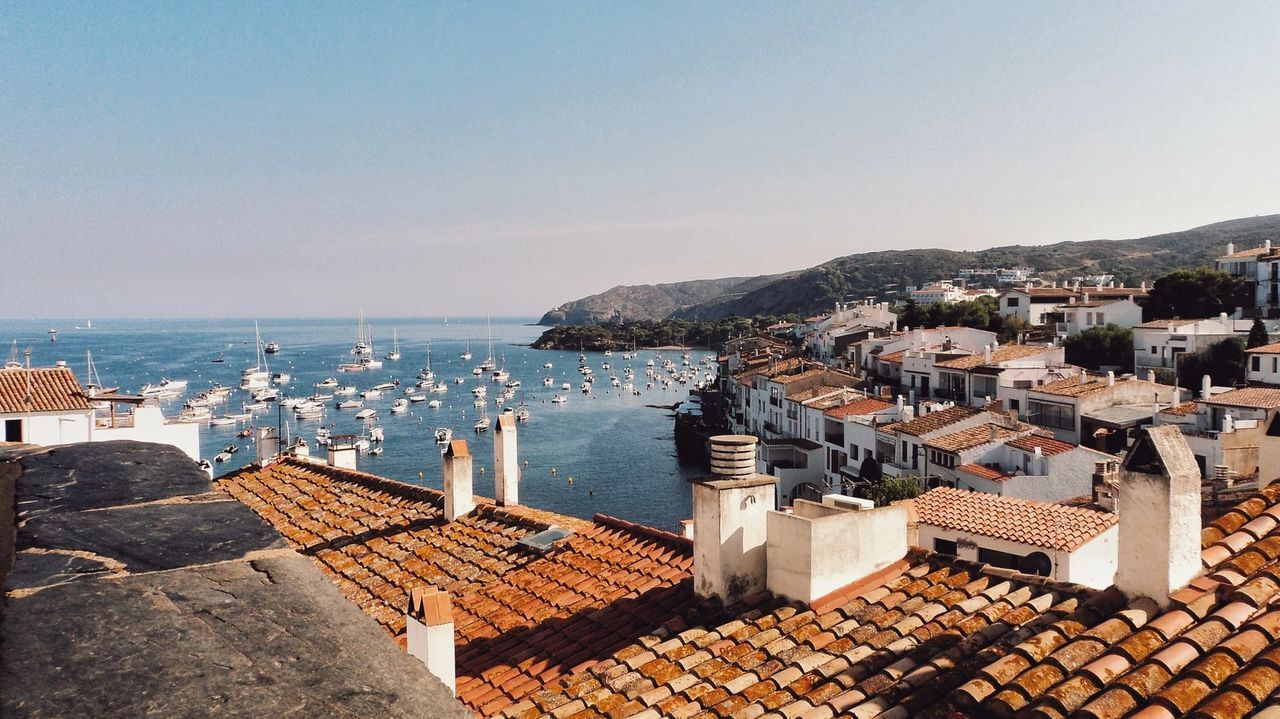 Costa Brava
If you want to incorporate some hiking into your beach vacation in Europe, Costa Brava is the perfect place to be. Just north of Barcelona, follow along its rugged coastline and discover hidden coves and secret beaches. Towns like Lloret de Mar and Tossa de Mar also offer plenty of things to do, historical architecture, and long stretches of beaches just waiting for sun chasers. Discover some day hikes to find some of the best-hidden beach spots in Costa Brava.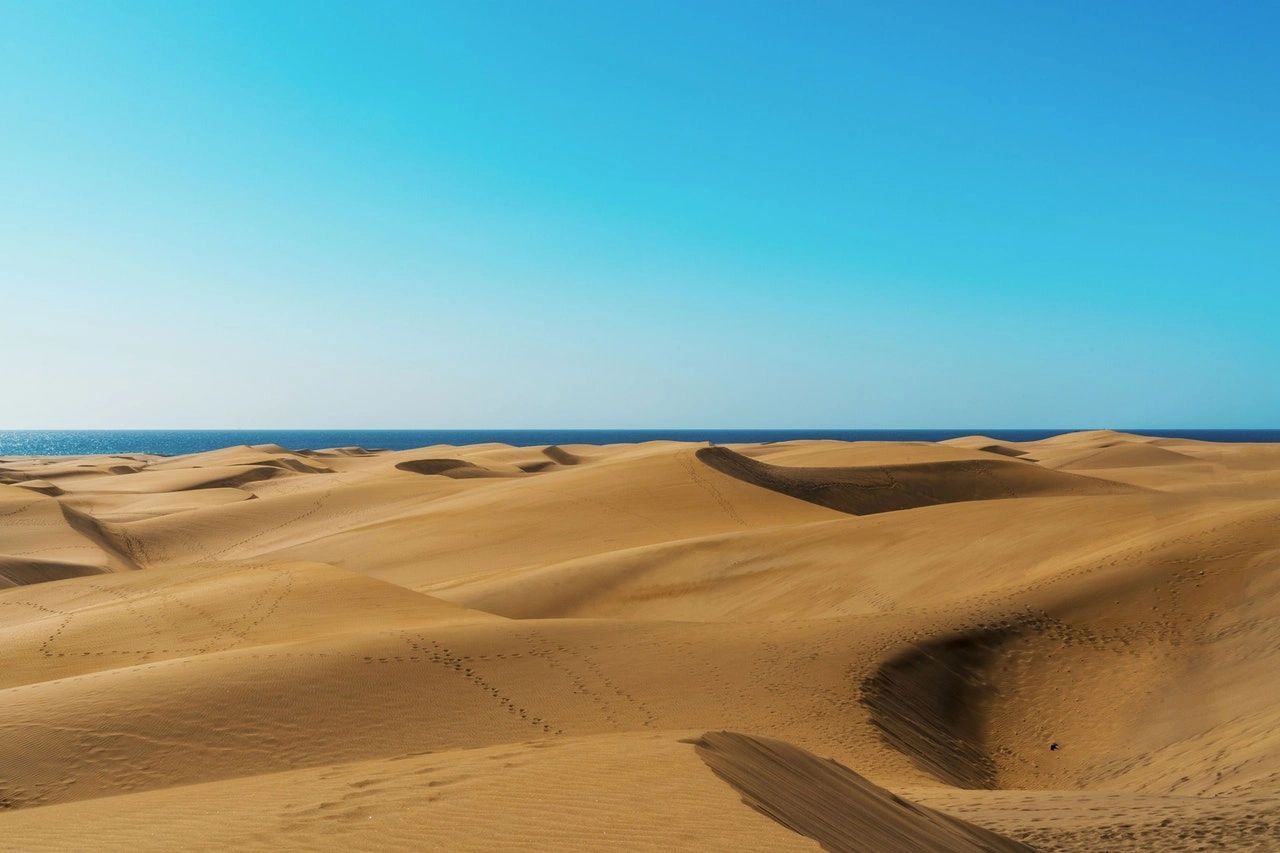 Gran Canaria
Gran Canaria is probably one of the top hidden gems in Europe. Technically part of Spain, Gran Canaria is actually off the coast of Morocco. It features incredible sand dunes as you'd see in the Sahara Desert, but what makes these special are the ocean views that linger in the distance. Combined with wonderful beaches, charming towns, and diverse landscapes, Gran Canaria is a full package island destination in Spain.
Greece
When you think of a beach destination in Europe, Greece probably quickly comes to mind. You wouldn't be wrong! Idyllic beaches, thousands of islands with white-washed picturesque villages, and warm sunny days make Greece one of the best beach destinations in Europe. Here are a few Greece favorites, but there are so many more to choose from!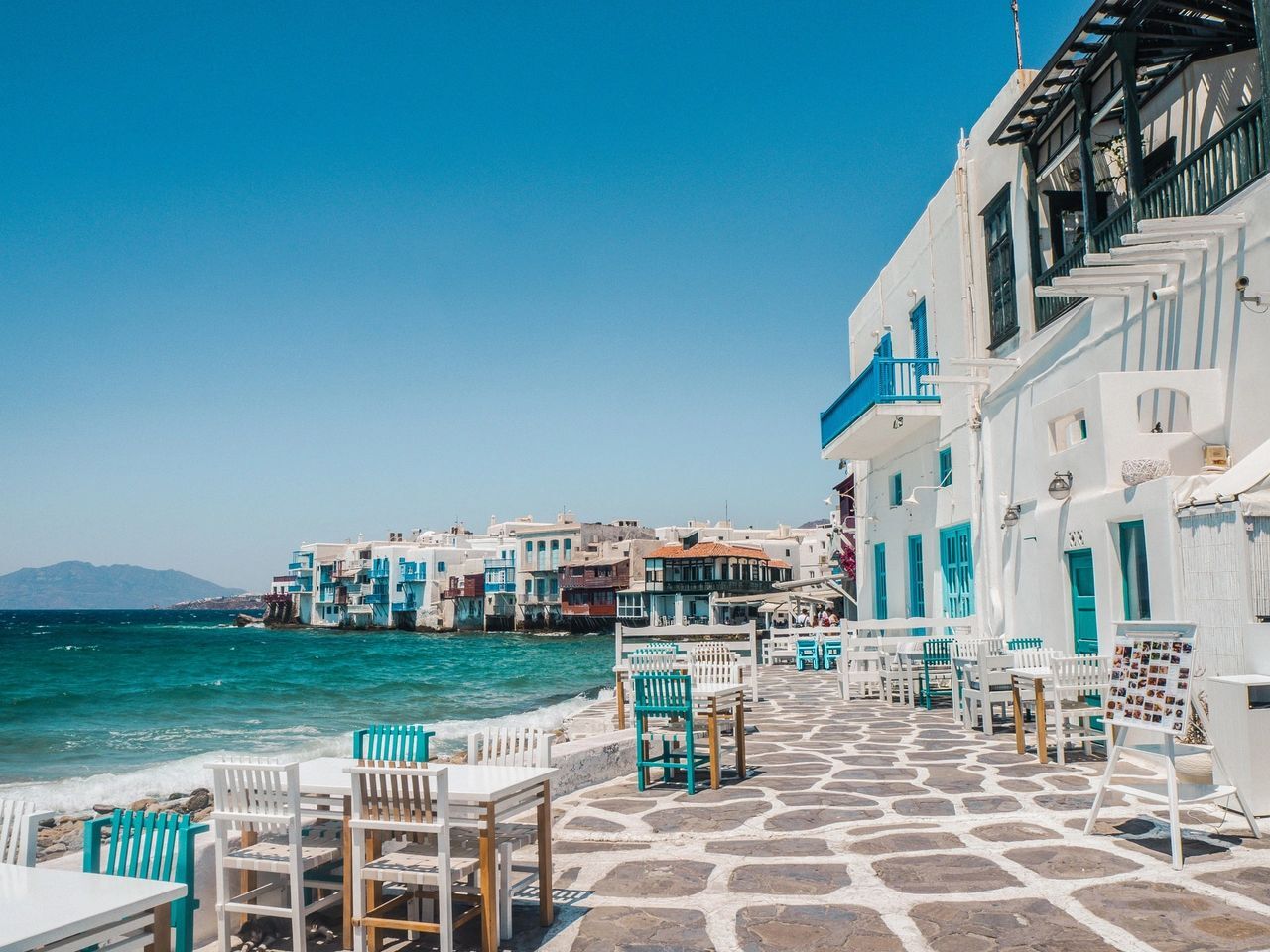 Mykonos
Sparkling sand meets the equally sparkling sea in Mykonos. The beaches are long, clean, and inviting and the nightlife in Mykonos is also vibrant. However, there's also some history to uncover here like its 16th-century windmills. Mykonos makes for a fun-filled island getaway in Europe.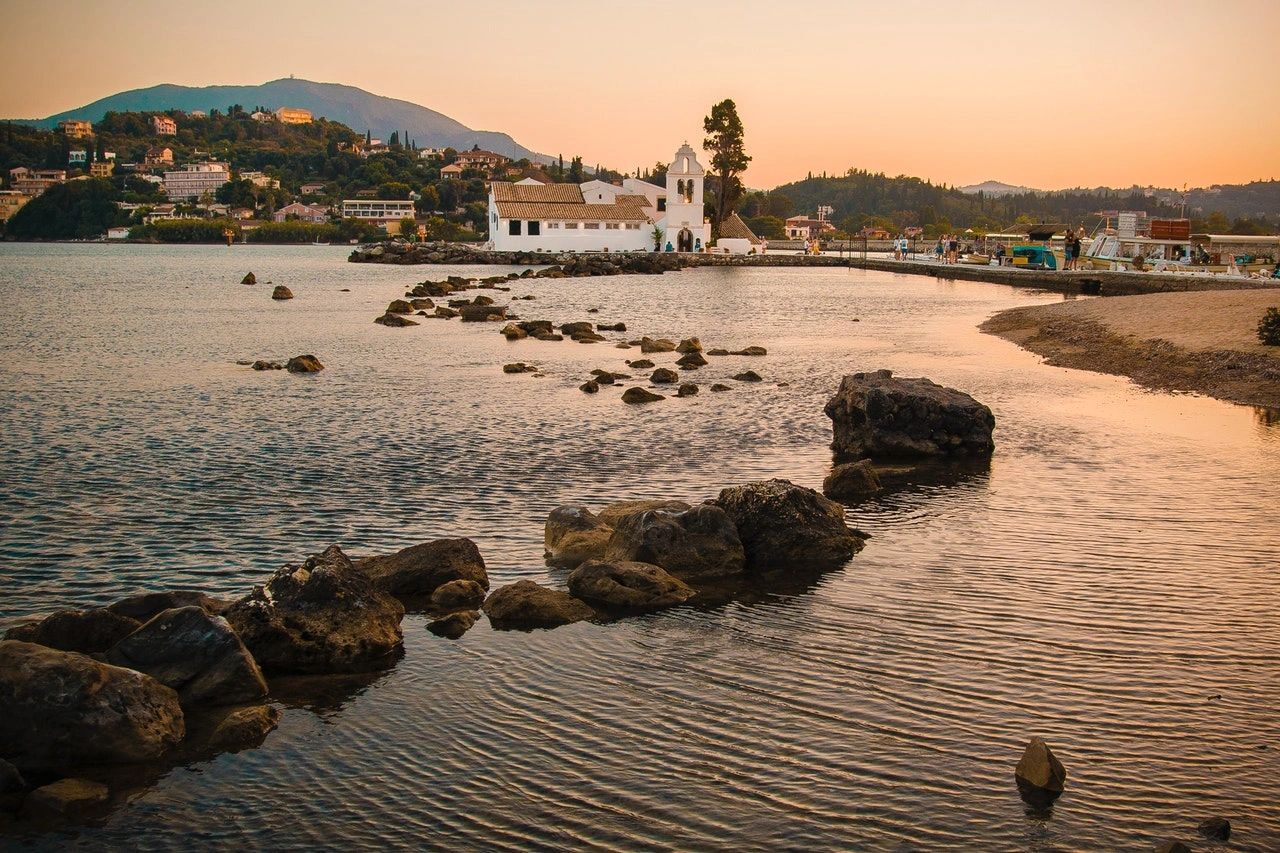 Corfu
Corfu is one of Greece's most popular islands thanks to its lush green scenery, inviting mountains, and gorgeous beaches. Beyond its natural scenery, the town of Corfu looks like it was pulled from an Italian village with fantastic views of the sea and mountains around it. Corfu is an ideal destination for the best of beautiful architecture, nature, and beaches. Add these beaches to your Corfu bucket list.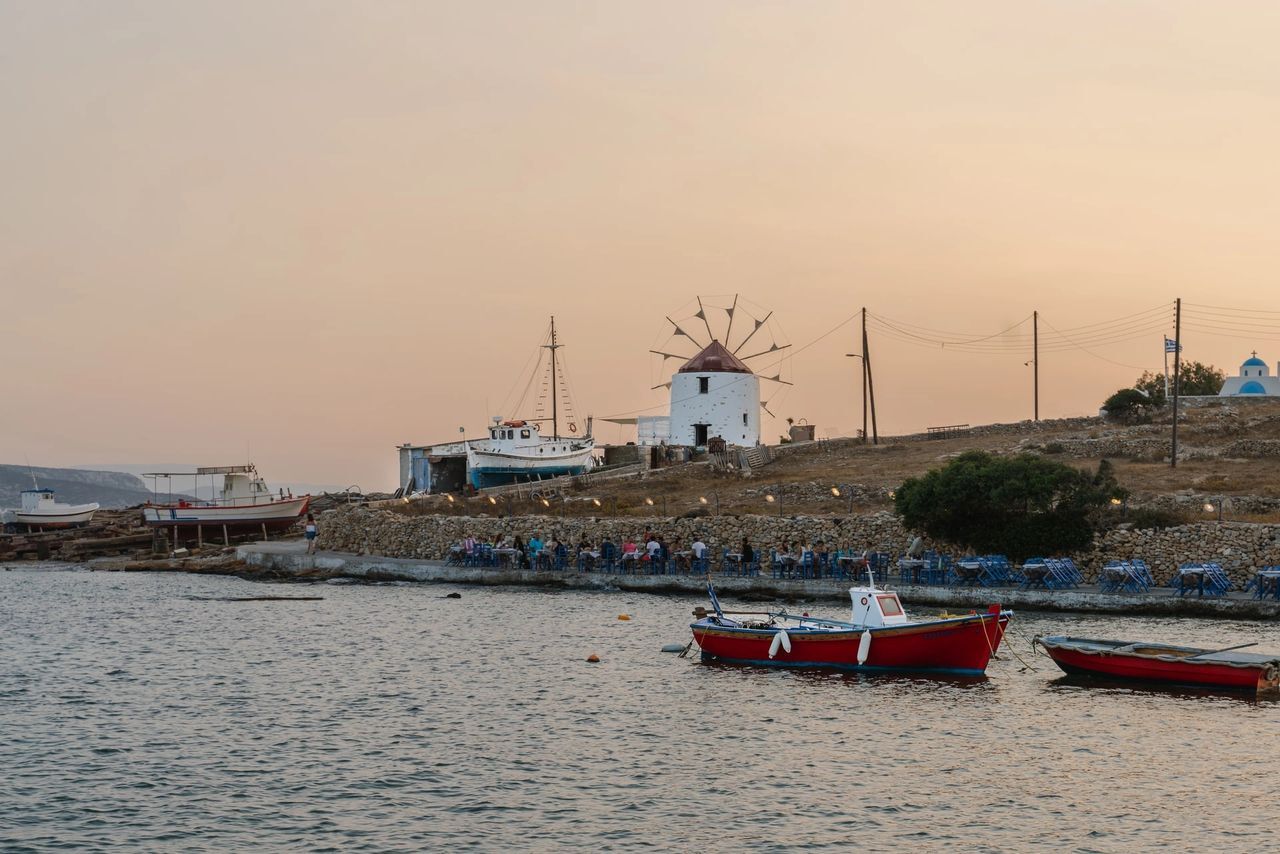 Koufonisia
If you are looking for a tranquil escape in Greece, Koufonisia is your choice. This small island boasts unspoiled beaches, turquoise waters, and beautiful boho charm. It's popular to leisurely cycle around from beach to beach, discovering the best of Koufonisia.
France
When it comes to beaches in France, the southern coast is the place to be. Here you'll find chic and luxurious beach towns, high-end yachts, sun-kissed marinas, and fabulous beaches. Here are the best beach destinations in France.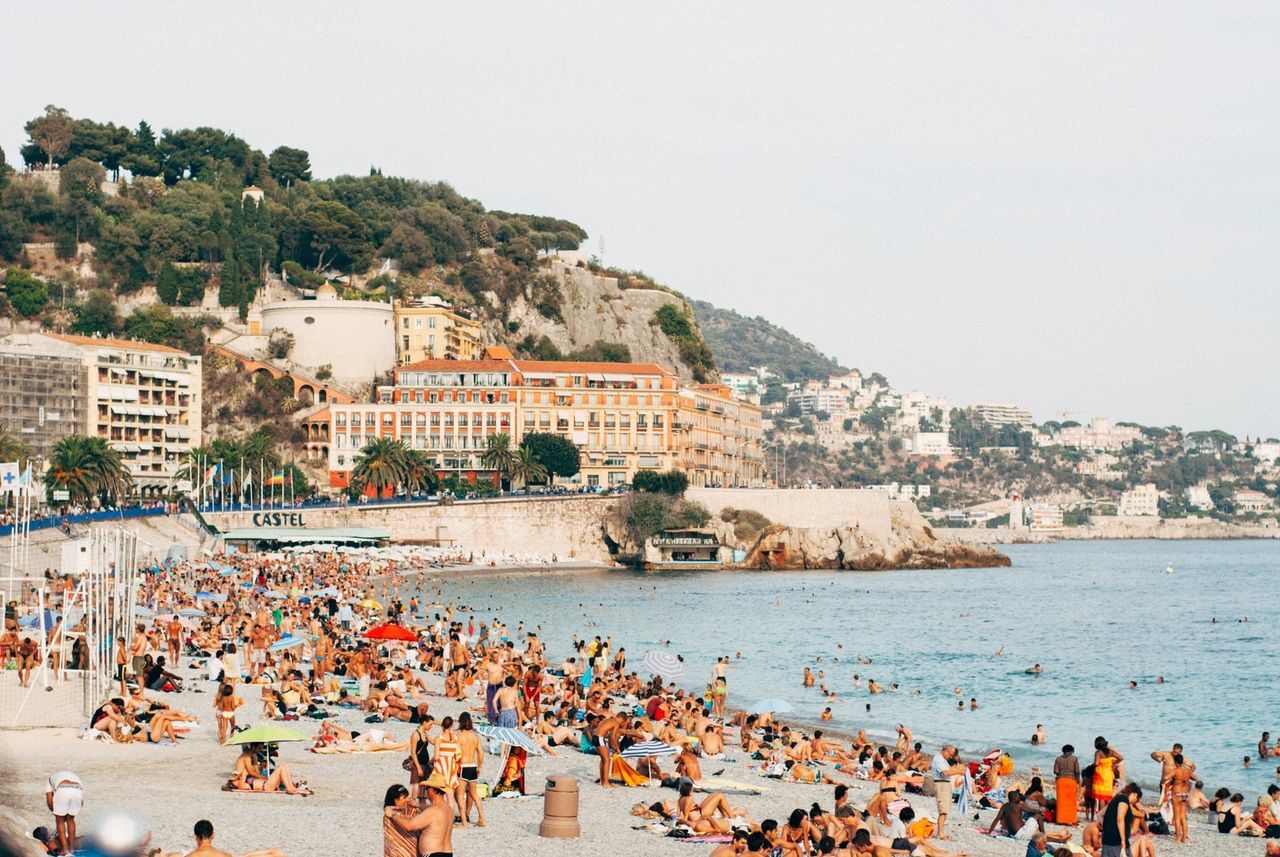 French Riviera
The French Riviera is a collection of ritzy beach towns with luxury hotels and boutiques, picturesque villas, and it's a popular spot for yachts. It's one of the top beach destinations in Europe for its sunny weather, beautiful surroundings, and long stretches of sandy beaches. Check out Nice, Cannes, and Saint-Tropez for some of the best destinations in the French Riviera.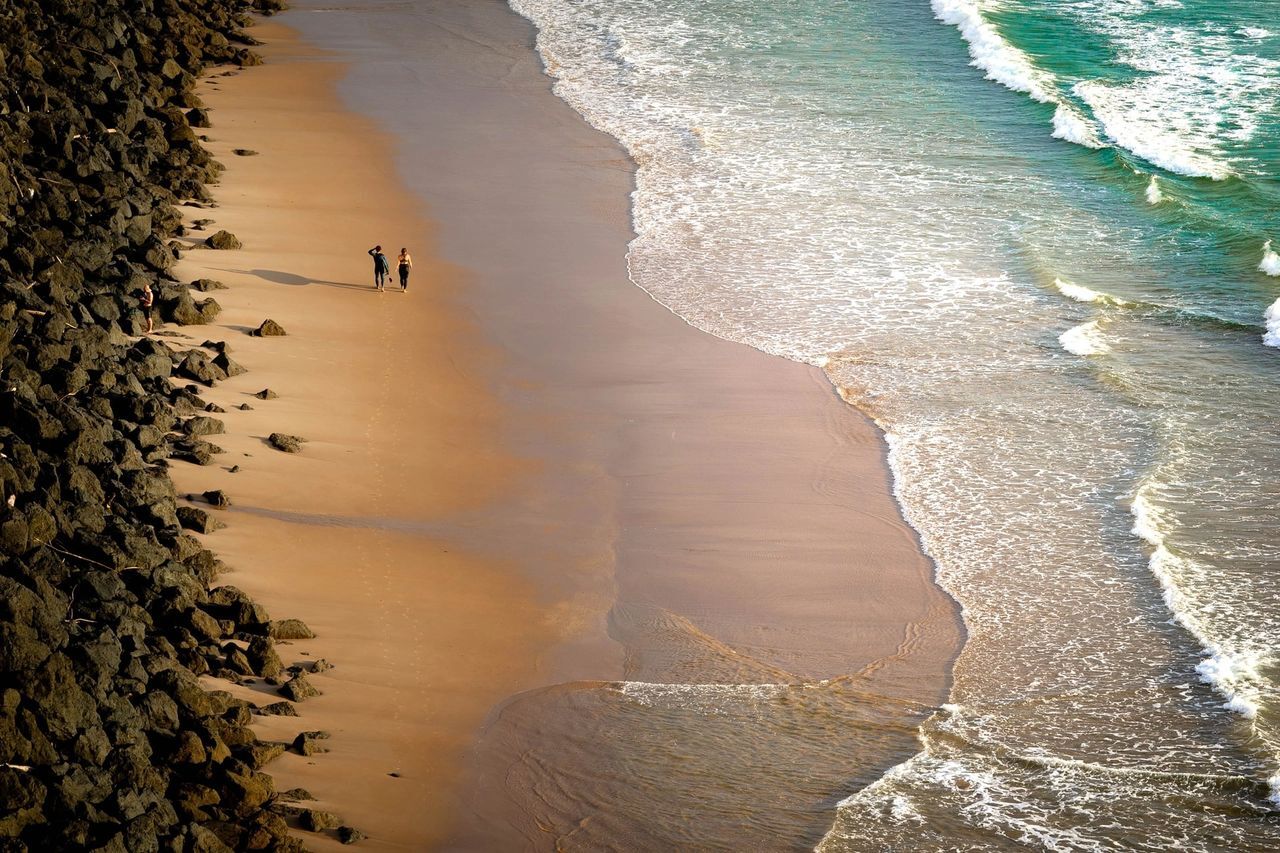 Biarritz
In southwestern France, there's the charming town of Biarritz located close to the Spanish border. Sandy beaches, crashing waves, and surf schools make this one of the best beach destinations in Europe. Enjoy its luxury lodging, sweeping views of the Bay of Biscay, and its beautiful promenade, and then soak up some sun on its wide sandy beaches.
Portugal
Portugal is not only a beach lover's paradise but it's one of the best destinations for watersports and adventures in Europe. Picturesque caves and cliffs meet the crushing chilly waves of the Atlantic Ocean in Portugal.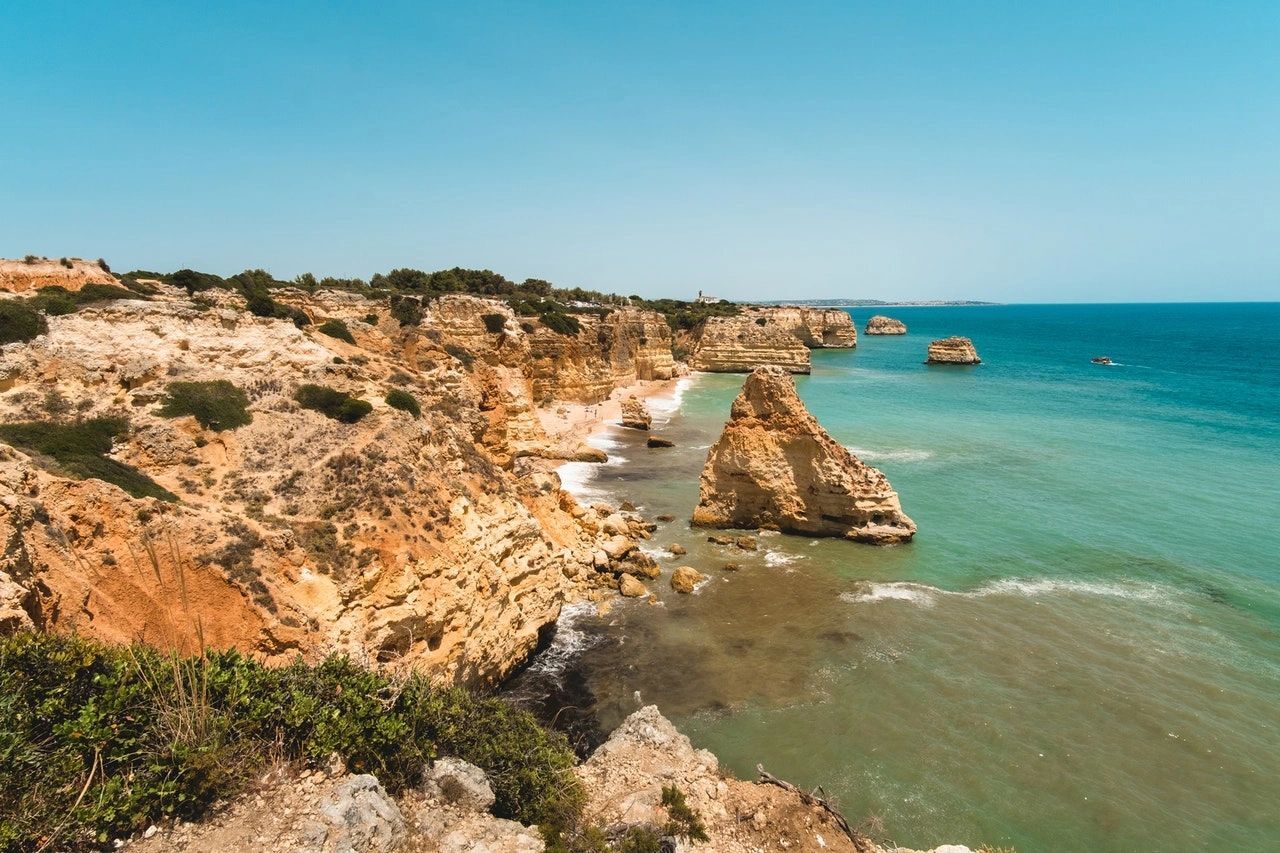 The Algarve
Hands down the best destination in Portugal for beach lovers is the Algarve region on the southern coast. Here you'll find pleasant white-washed beach towns, excellent Portuguese seafood, and some of the very best beaches in Europe. Follow wooden staircases down beautiful cliffsides that lead to stunning turquoise-colored waters where you'll find sunbathers and secret caves. If you'd like more adventure, kayak or paddleboard to discover the secluded jewels of the Algarve.
Croatia
Croatia is where you'll find some of the most idyllic beaches. With hundreds of islands, fantastic weather, sailing routes, and scenery, it's no wonder why Croatia is one of the best beach destinations in Europe.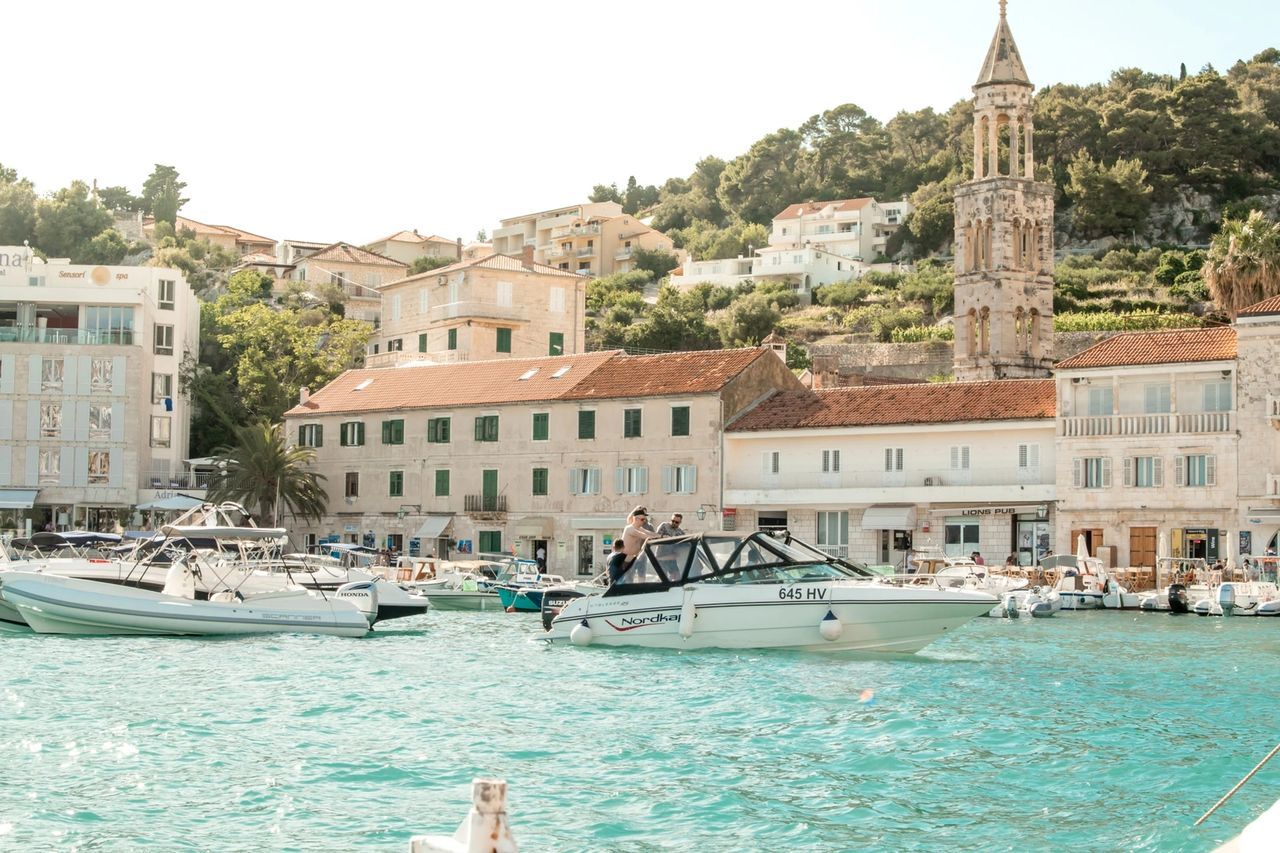 Hvar
Combine swimming with fun-filled beachside activities along with history, culture, and good wine and you've found Hvar. This Croatian island is one of the most popular islands in Europe and even one of the sunniest destinations on the continent too. Explore charming ancient towns, sail around to nearby islands, and sunbathe on one of its many beaches.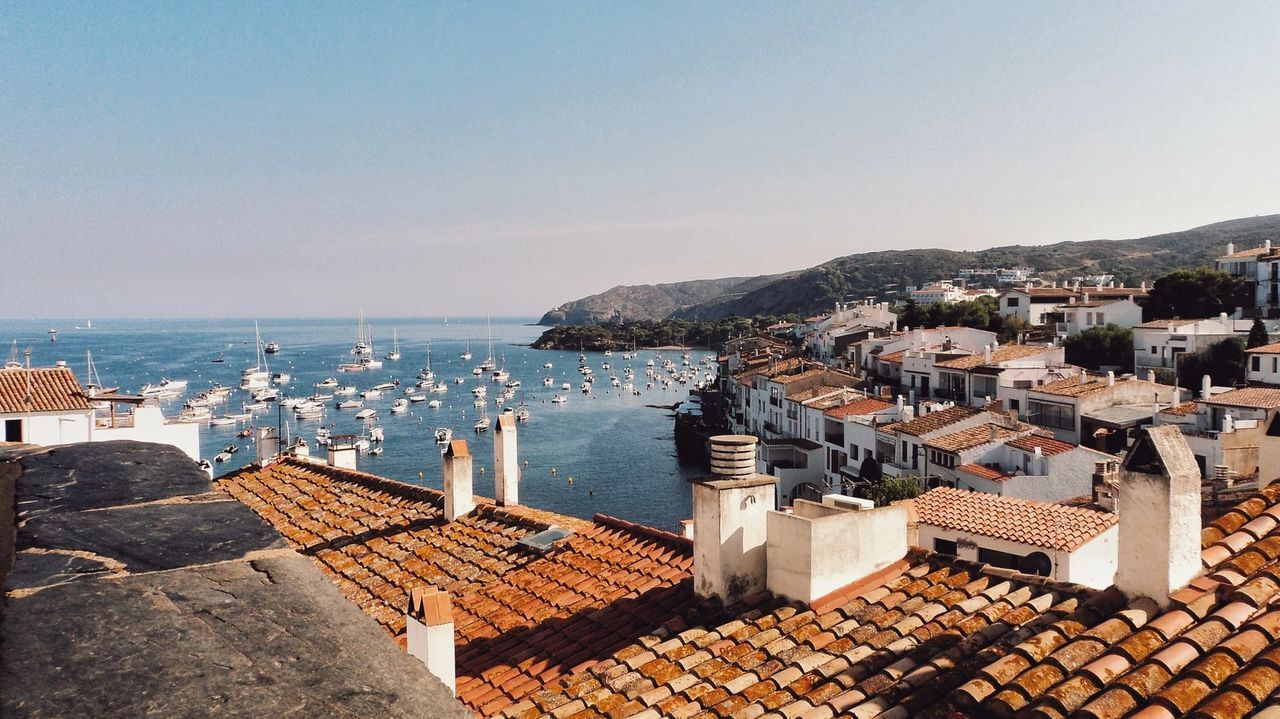 Split
On the mainland, Split is not only one of the best cities to visit in Croatia but it boasts some fantastic beaches as well. Get a sense of the Croatian beach lifestyle at Bačvice Beach or discover some of its secluded spots along the shores. Split is a destination for nightlife, culture, cuisine, and sun in the heart of Croatia's Dalmatia Coast.
Ready to plan your next trip? Contact us today!