Hawaii is full of hidden gems, from secret night-swimming excursions to some of the world's best stargazing. The Big Island is definitely a lot more than just lush tropical beaches – though we got to love those too! Embrace the lesser-known wonders of the Hawaiian islander lifestyle with these top 5 Big Island hidden gems.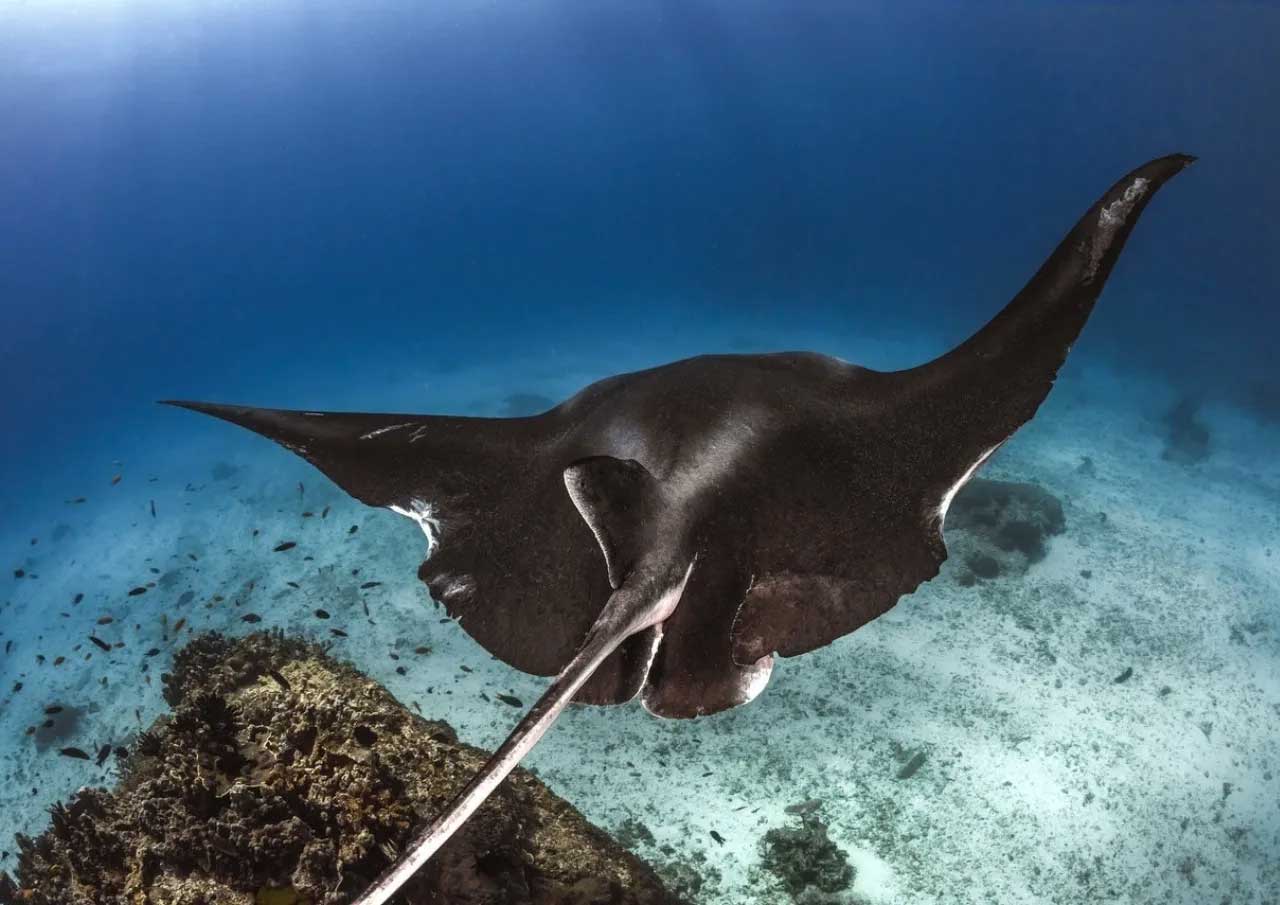 Swim with manta rays after dusk 
Manta rays come out at night to feed on plankton, making it the perfect time to see these incredible beings while on a trip to the Big Island! Cruise along the west coast taking in some incredible sunset views as you make your way toward Manta Ray Village or Kealakekua Bay. These are some of the best places in Hawaii for night snorkeling with manta rays. From one of these locations, you're in for what has been claimed as "one of the top 10 things to do in your lifetime" by the Travel Channel. Swim with gorgeous manta rays and enjoy an unforgettable experience in Hawaii.
You will find many day tours offering excursions from Manta Ray Village or Kealakekua Bay, but reservations fill up fast! So, our top tip is to book in advance to avoid disappointment. This is a Big Island hidden gem you don't want to miss out on.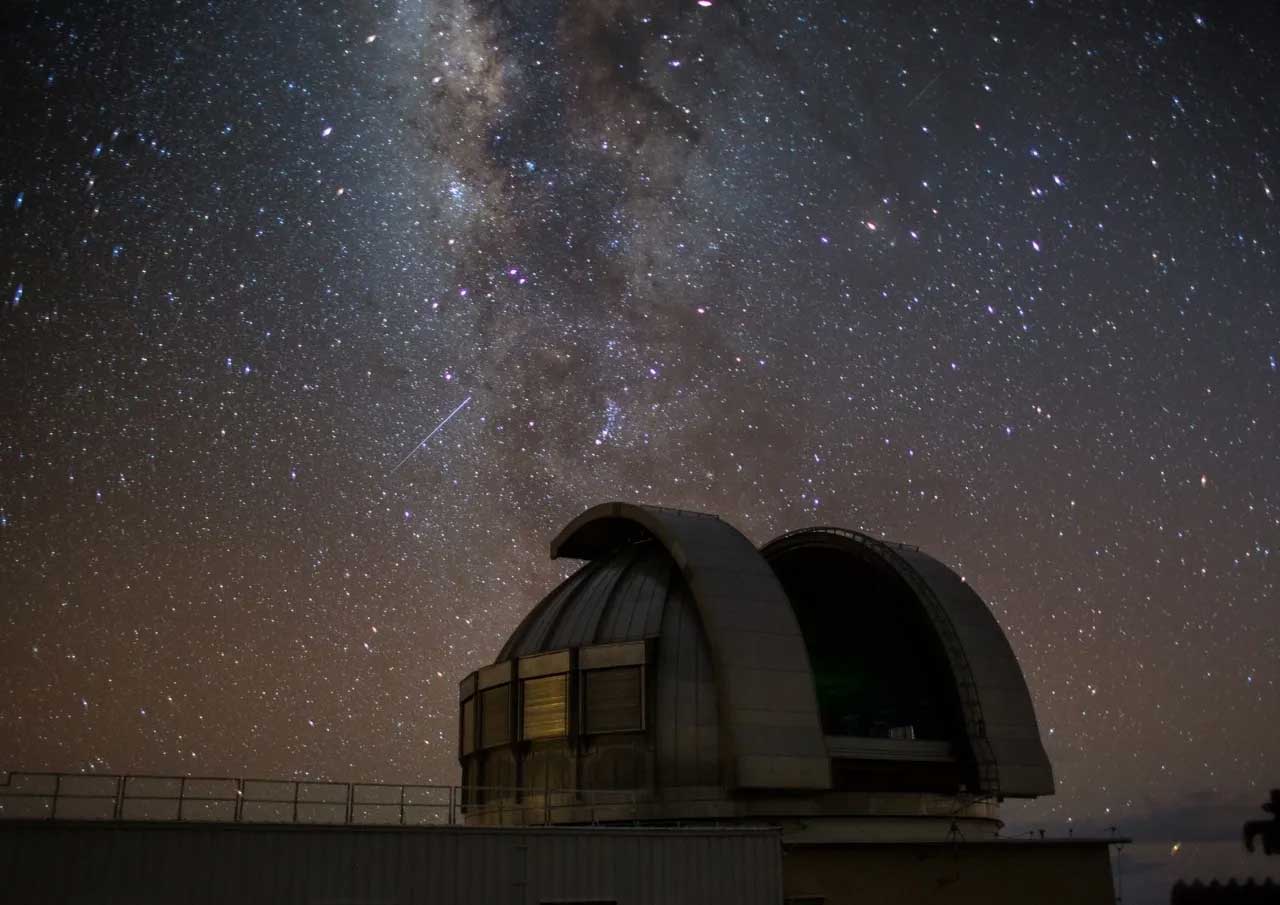 Relax under the stars on Mauna Kea
Since we often imagine tropical beaches and rainforests when we think of Hawaii, it's hard to imagine that just a short drive away is a snow-capped mountain. Mauna Kea is a dormant volcano that is higher than Mount Everest from its base at the bottom of the Pacific Ocean. And it's one of the world's best places for stargazing.
In fact, Mauna Kea hosts the world's largest astronomical observatory. Free nightly stargazing programs are held at the visitor station every night of the year with a chance to see stars, planets, the Milky Way, and many wonders of the night sky. Then, several operators provide summit tours that take you past the observatory to the icy peak of Hawaii.
Bonus! Arrive before sunset to take in an absolutely incredible sunset above the clouds. You'll like you're in a fairytale looking down at fluffy clouds and a cotton candy-colored sky.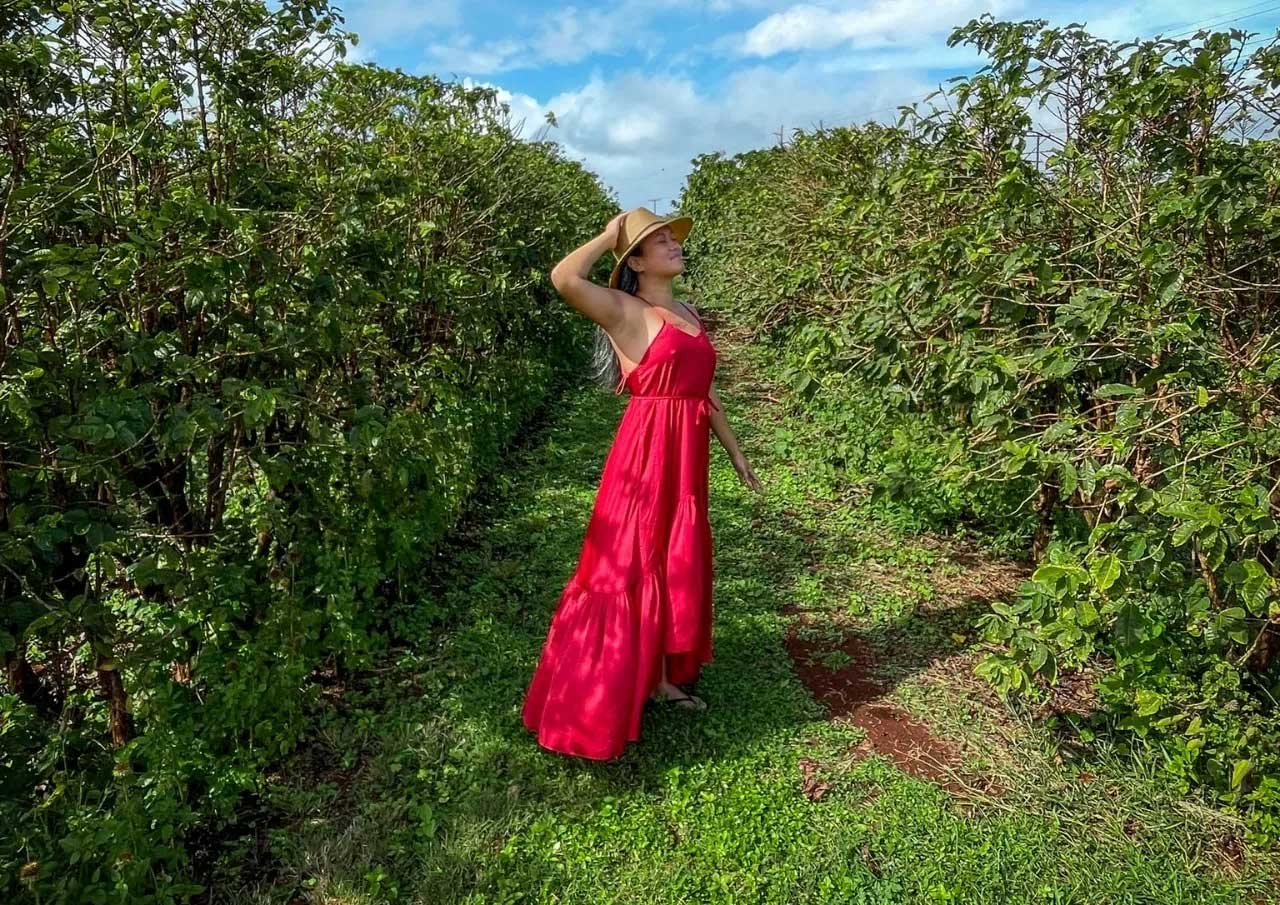 Explore the Big Island's coffee country
Kona lies perfectly in the heart of Hawaii's Coffee Country – and this coffee is incredible. Coffee can only be called "Kona coffee" if it grows on the slopes of the Hualalai and Mauna Loa volcanoes in the north and south Kona districts. If you're a fan of anything coffee, you must try Kona coffee! It's highly renowned as one of the world's best gourmet coffees.
While trying Kona coffee in Hawaii is easily achieved by simply ordering a cup from a cafe or coffee shack, a farm tour gives the full travel experience. A dozen or more coffee farms are doing impressive tours of the farm and coffee process. Discover tours at spots like Kona Coffee Living History Farm, Rooster Farms, or Kuaiwi Farm. Plus, this excursion is easily paired with a trip to Honaunau or Kealakekua Bays to make the most of a day tour on the Big Island.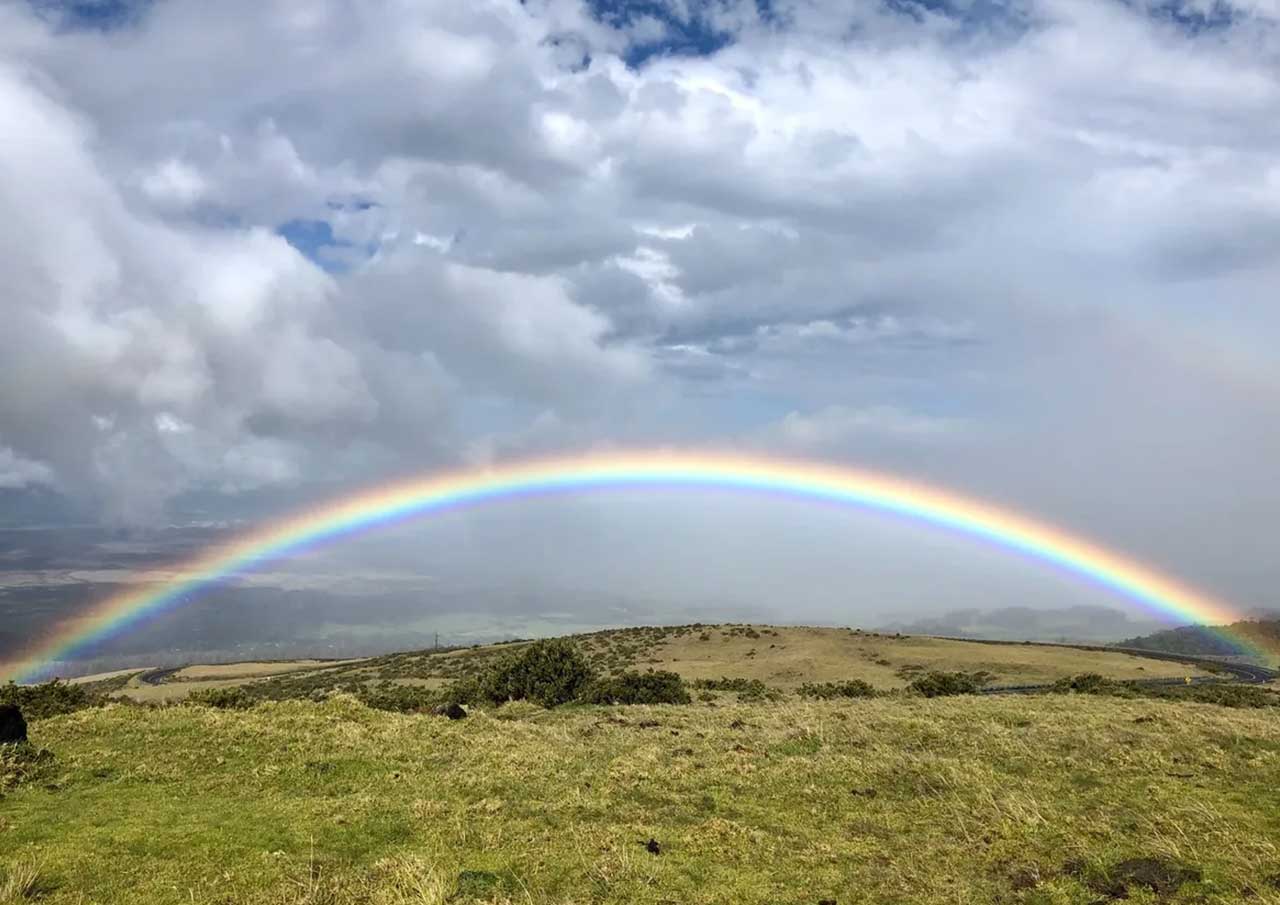 Camp at Hawai'i Volcanoes National Park
Home to two of the world's most active volcanoes, Kīlauea and Mauna Loa, this national park extends from the sea to almost 14,000 feet. It's both an International Biosphere Reserve and UNESCO World Heritage Site. It's a place full of awe-inspiring beauty, adventure, tranquility, and excellent camping!
One of the best things to do in Hawaii is to hike to the lava lake crater along the Kilauea Iki trail. It's one of the dreamiest hikes in Hawaii! Descend through a tropical rainforest to the solidified lava lake known as the Kīlauea Iki crater. The hike can be a bit steep and rocky, so it's rated as moderate to challenging. Take the hike from the Kīlauea Iki Overlook, but keep in mind parking here is extremely limited, so arrive early! In all, it's a 3.3-mile loop and usually takes two to three hours to complete. Prepare snacks, bring lots of water, proper shoes, sunscreen, and a good sun hat!
Afterward, camp out at one of the two drive-in campgrounds – Kulanaokuaiki or Namakanipaio campgrounds. Kulanaokuaiki. Both are excellent!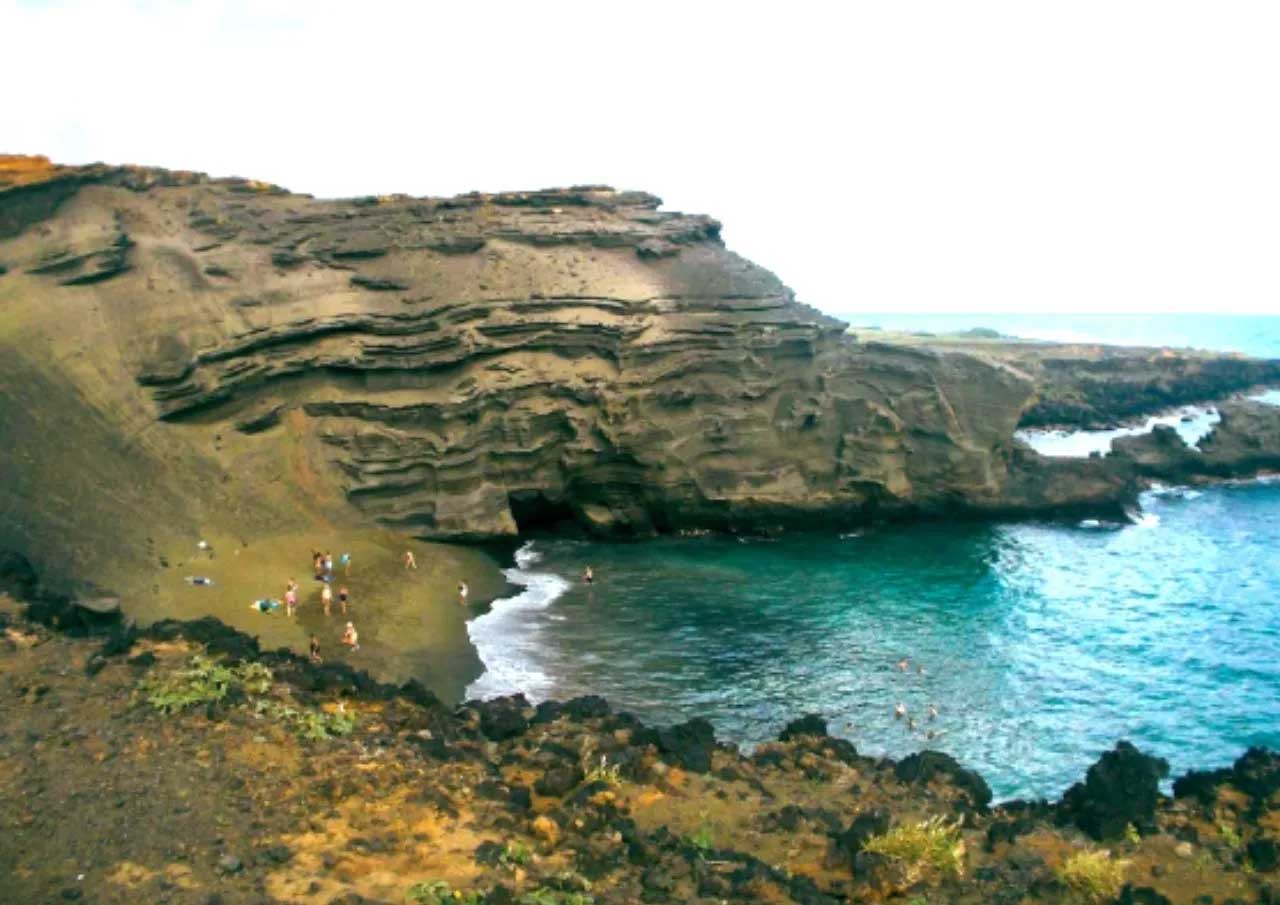 Visit a green sand beach
Formed some 49,000 years ago, Papakōlea Beach is one of the most idyllic beaches on the Big Island thanks to its unique green sand. You'll find this Big Island hidden gem near South Point in the Kaʻū district of the island after following a downhill hike. It's a rare beach, as there are only four green sand beaches in the world! Its beautiful color is mainly olivine crystals that resulted from ancient lava flows from the Puu Mahana volcano.
—
Big Island hidden gems will seriously amplify your trip to Hawaii! Speak with one of Hawaii travel experts today to start planning a dreamy island getaway. Book a free consultation with us today!