Recognized for their natural and cultural significance, the lush Caribbean currently boasts more than 30 UNESCO World Heritage Sites. These sites are a mix of natural wonders and cultural masterpieces that are spread across 14 Caribbean destinations. A preservation of heritage, world heritage sites are meant to stay and be passed down over generations and centuries to come. Here are the top 5 Caribbean UNESCO World Heritages Sites to see!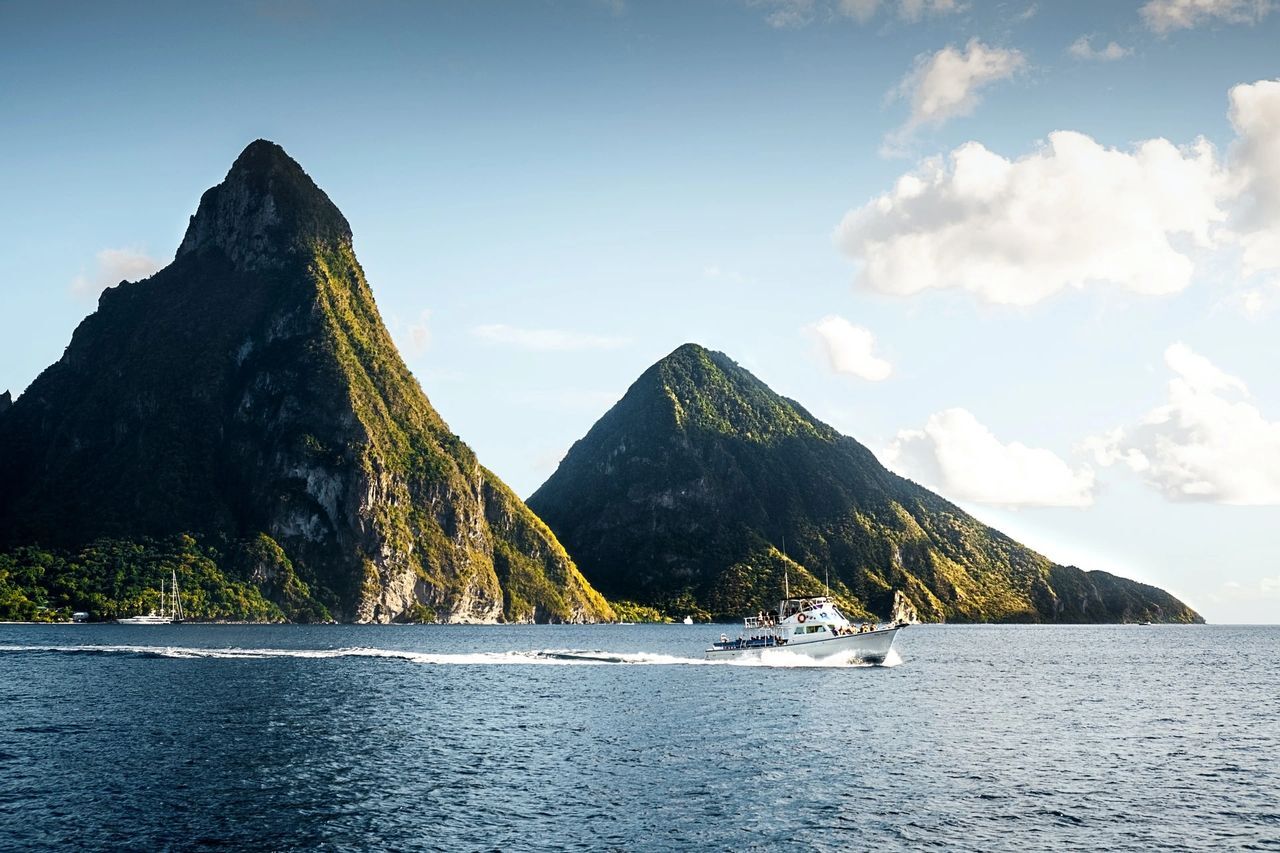 Pitons Management Area ~ St. Lucia
Rising sharply from the sea, the Pitons in St. Lucia is one of the most recognized Caribbean natural wonders. The Pitons Management Area is more than just a gorgeous scene. The land itself is geothermal with two volcanoes, steamy fumaroles, hot springs, wildlife, and rare tree species — and that's just what you'll find above ground. Travel into the sea and the Pitons area is sweeping with marine life from coral reefs to vibrant fish.
Visitors can soak up much of the Pitons with a rainforest hike through the area or a snorkel adventure in the Caribbean Sea. Hike to one of its peaks for an adrenaline rush or gain a new perspective with a helicopter tour! For a great overview of the land, take on the 2.9-mile Gros Piton Trail and get one of the most picture-perfect views of the Pitons.
Plus, St. Lucia is easily one of the dreamiest places in the Caribbean with unique natural landscapes and gleaming sandy beaches. We've got a lot to say about St. Lucia and why it's one of the best wedding destinations in the world. Read all about it.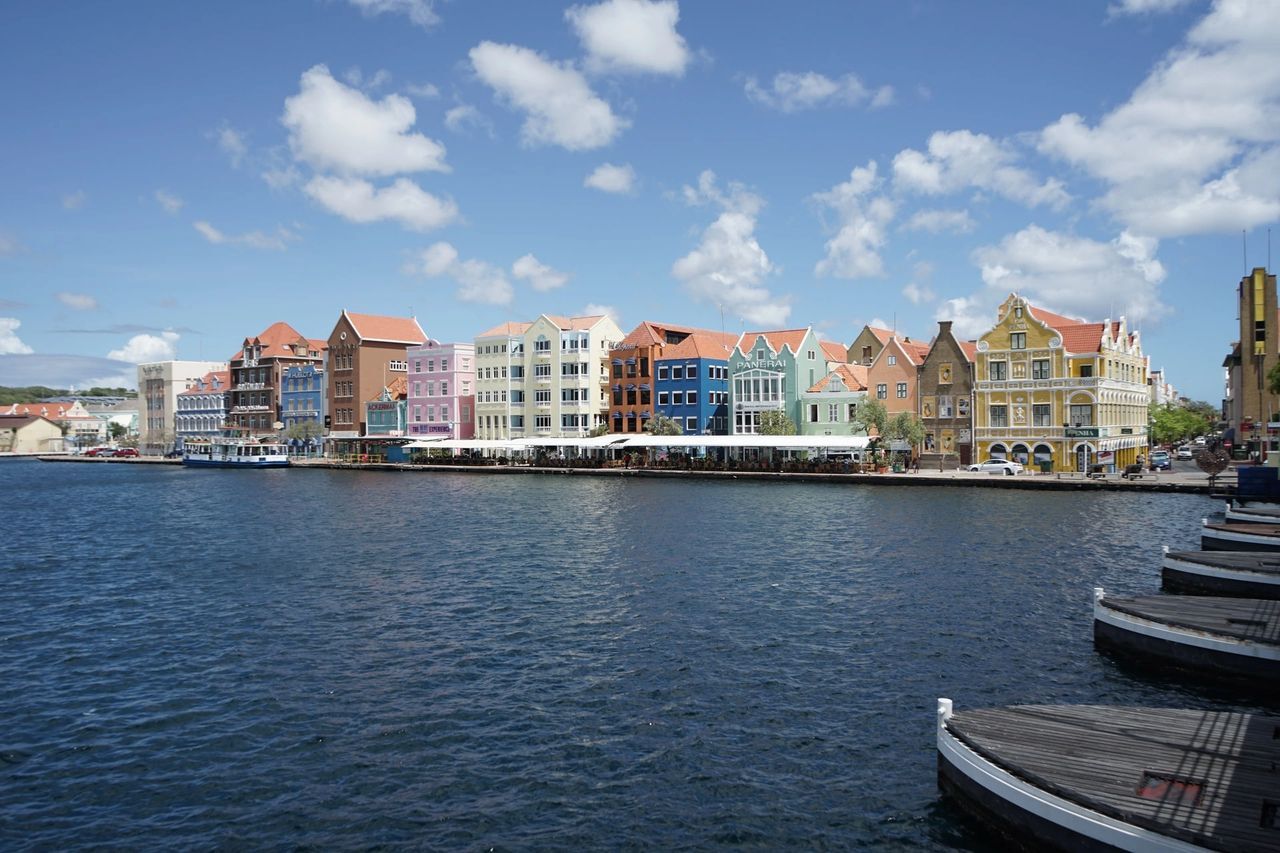 Willemstad, Inner City and Harbour ~ Curaçao
You'll be transported to Europe with this Caribbean UNESCO World Heritage Site. Back in 1634, Dutch settlers developed a trading settlement on the natural harbor of Curaçao, known as Willemstad. As the town of Willemstad developed over the centuries, its architecture took influence from Dutch, Spanish, and Portuguese towns.
Now, it's a divine UNESCO World Heritage Site spanning across four distinct districts with winding alleys, wide and open streets, quaint balconies, and colorful buildings. Be sure to ask your travel advisor for tips on the best walking tours of Curaçao's historic capital before you go. There is a lot to learn and many hidden gems to discover from the city's infamous "green rum" to its local art scene and historic bridges.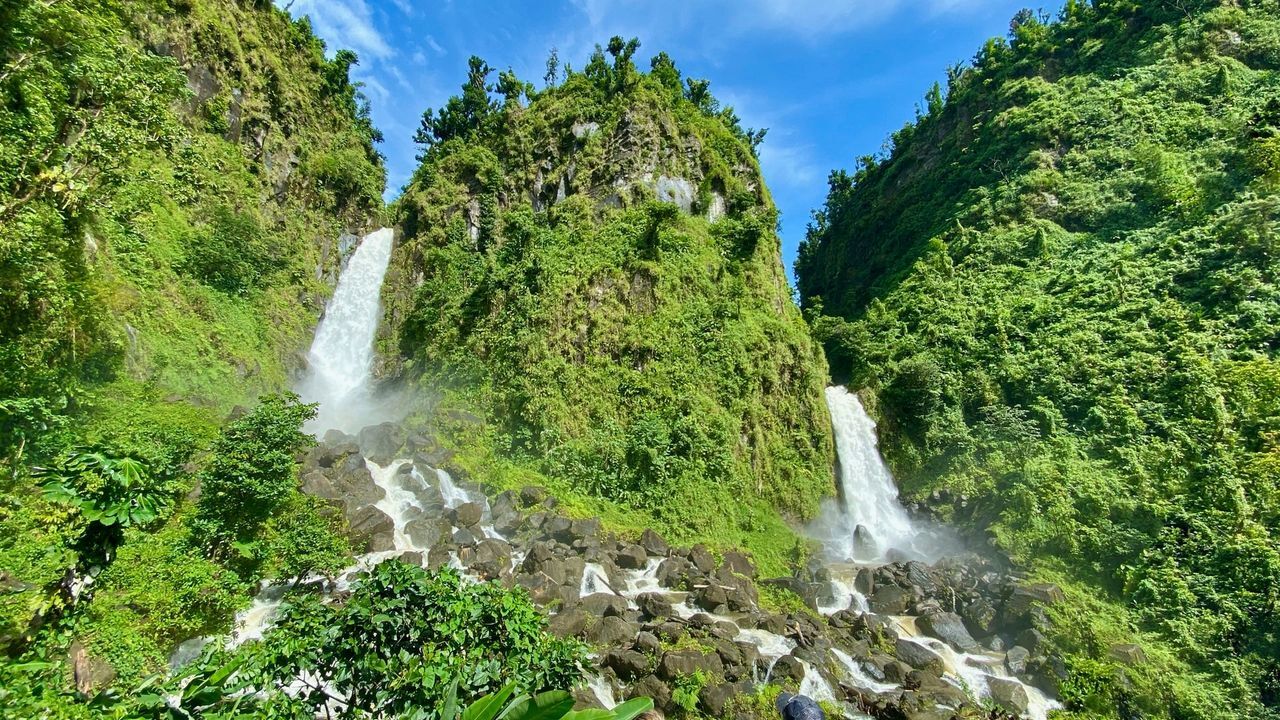 Morne Trois Pitons National Park ~ Dominica
Sweeping with mountainous terrain, Dominica is a Caribbean gem. It's especially not to be missed for its gorgeous natural World Heritage Site, the Morne Trois Pitons National Park. Steep peaks intertwine among the fauna and flora of a dense rainforest for a truly unique natural wonder.
A walk through this national park in Dominica feels like a fairytale with its mystically shaped trees covered in moss and lichen, plus waterfalls, misty skies, and one of the world's largest steamy fumaroles.
Morne Trois Pitons is more than just a walk in the park, though. Discover the park's Emerald Pool with its showering waterfall and dense greenery, and reward yourself with a swim. Also, hike past sulfur springs and panoramic valleys as you make your way to the massive Boiling Lake. It's an otherworldly experience and easily one of the best things to see in Dominica. Book a guide to make the most of your time hiking in Morne Trois Pitons National Park!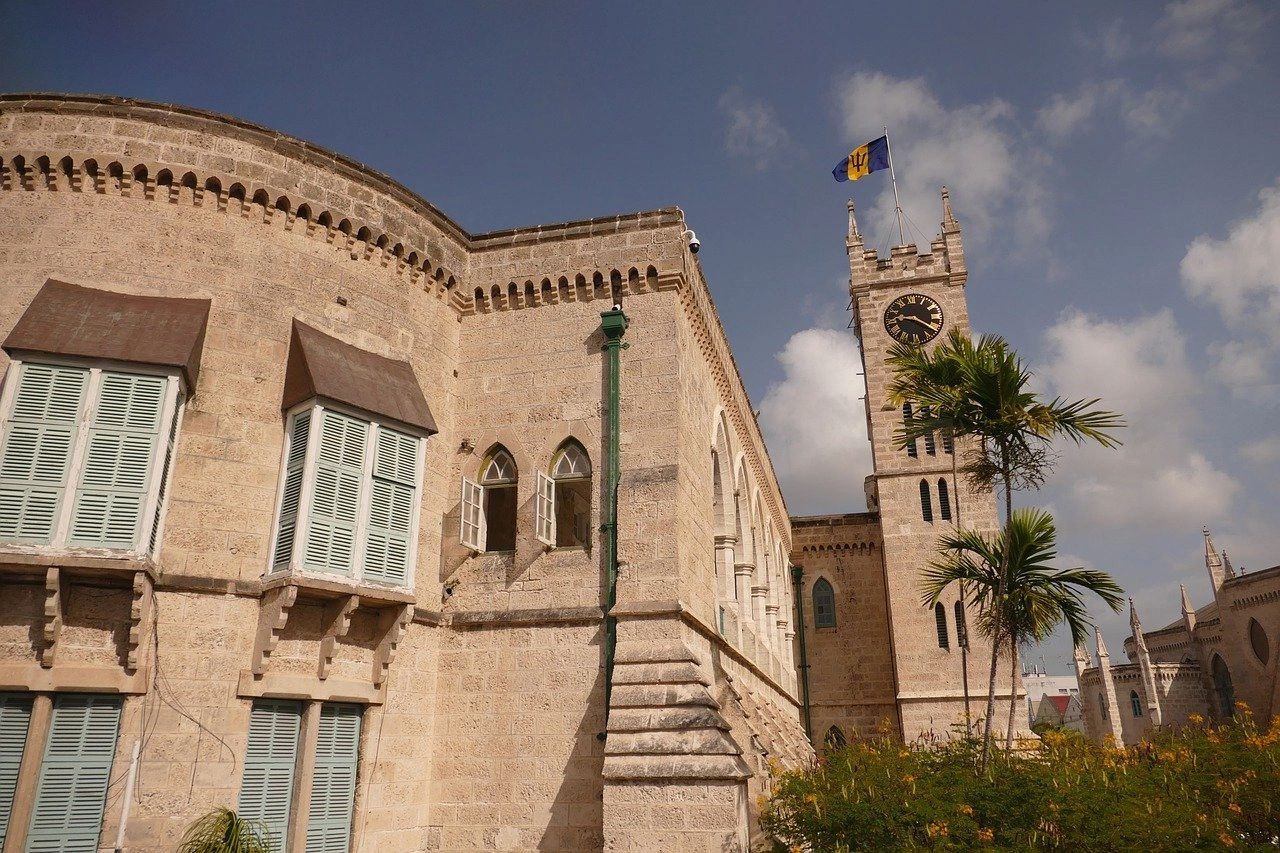 Historic Bridgetown and its Garrison ~ Barbados
Barbados, known for its gorgeous beaches and rum history, it's also home to another historic capital city of the Caribbean. Historic Bridgetown is such an important piece of world heritage that it's been deemed such by UNESCO since 2011.
The city flaunts original British colonial architecture spanning across the 17th, 18th, and 19th centuries. It was also one of the Caribbean's first fortified ports, making it a major part of sugar trading and a passageway for enslaved persons en route to the Americas.
What makes Bridgetown different from some Dutch and Spanish colonial cities is that it uses a winding, serpentine layout instead of a grid. Here you can take a tour of the historic Bridgetown, discover its charming streets, and learn more about its history with British Atlantic trade.
As for Ann's Garrison, it is the earliest type of British navy and army base found in the Caribbean. The towering design of its main buildings is enough to justify a tour of the district, but its scattered-about history will keep you wandering through this UNESCO World Heritage Site.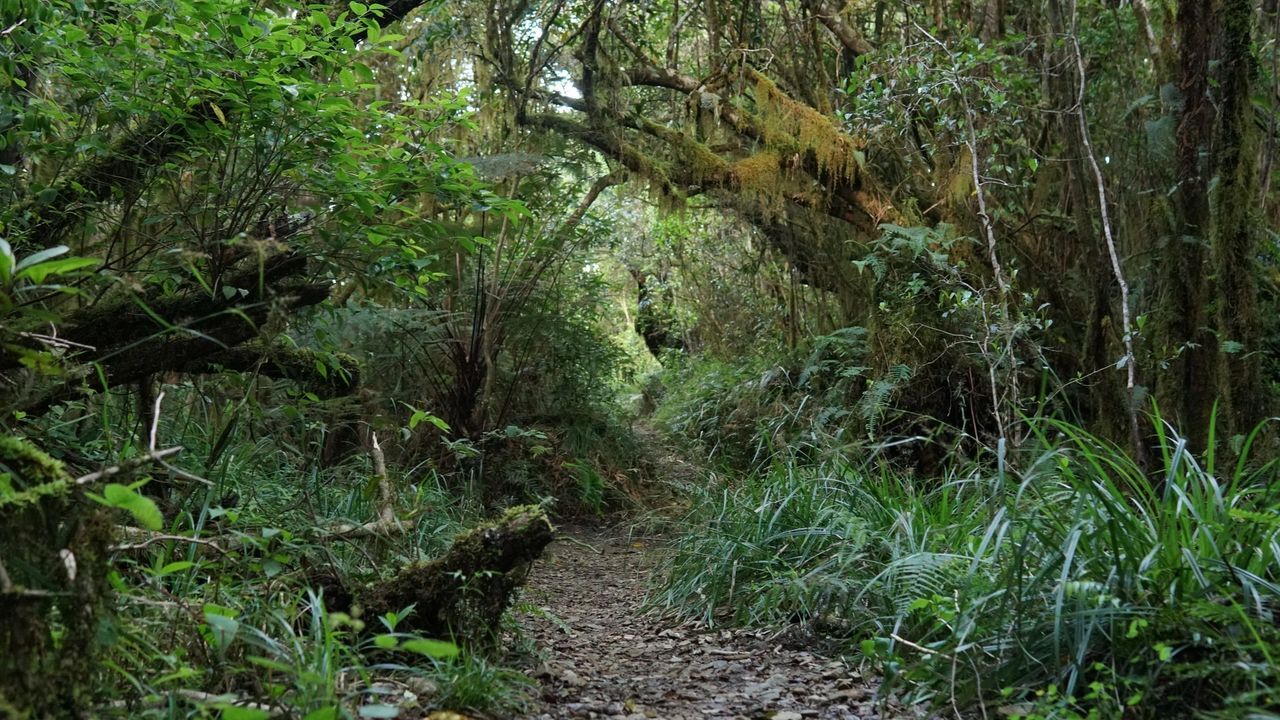 Blue And John Crow Mountains National Park ~ Jamaica
Jamaica is so much more than just palm trees, reggae music, and beaches, it's also home to a thriving ecosystem. Visit the Blue And John Crow Mountains National Park, a UNESCO World Heritage Site, to see what we mean. Reminiscing ranges like the Blue Ridge Mountains on the US's east coast, these rolling mountains consume 20% of Jamaica's land. The park itself, however, covers 4.5% of the country.
Made up of tropical, montane rainforests, you'll find this abundant terrain east of Kingston and flourishing with diverse plant species. The UNESCO area includes the Mor Ridge Forest, unique for its layer of acidic humus with bromeliads and endangered tree species. As the forests increase in elevation, the land and trees are heavily covered in hanging moss, tiny orchids, and ferns.
But it's not just its natural flora and fauna that make this land so important. Indigenous Tainos and other fleeing slavery formed a refuge on this land. They resisted the colonial system by developing their own set of trails and settlements, now known as the Nanny Town Heritage Route. Follow this historic route and travel back in time to see settlements, hiding spots, and dense nature.
Curious to book your next adventure to the Caribbean? Your travel advisor is here to help! Contact us today to begin planning a special escape into history and nature.