We can all picture Ireland in some way. Rolling hills, waves crashing against tall cliff lines, sheep-dotted roads, and pints of Guinness in a rustic pub often come to mind. Sometimes overlooked is Ireland's delicious cuisine! Here are some of the best Irish foods to try on your trip to Ireland.
With ties to other parts of the British Isles (Great Britain and the Isle of Man), food in Ireland is often both hearty and filling. Plus, the country has its own versions of typical British foods, sprinkling in unique flavors and Irish flair.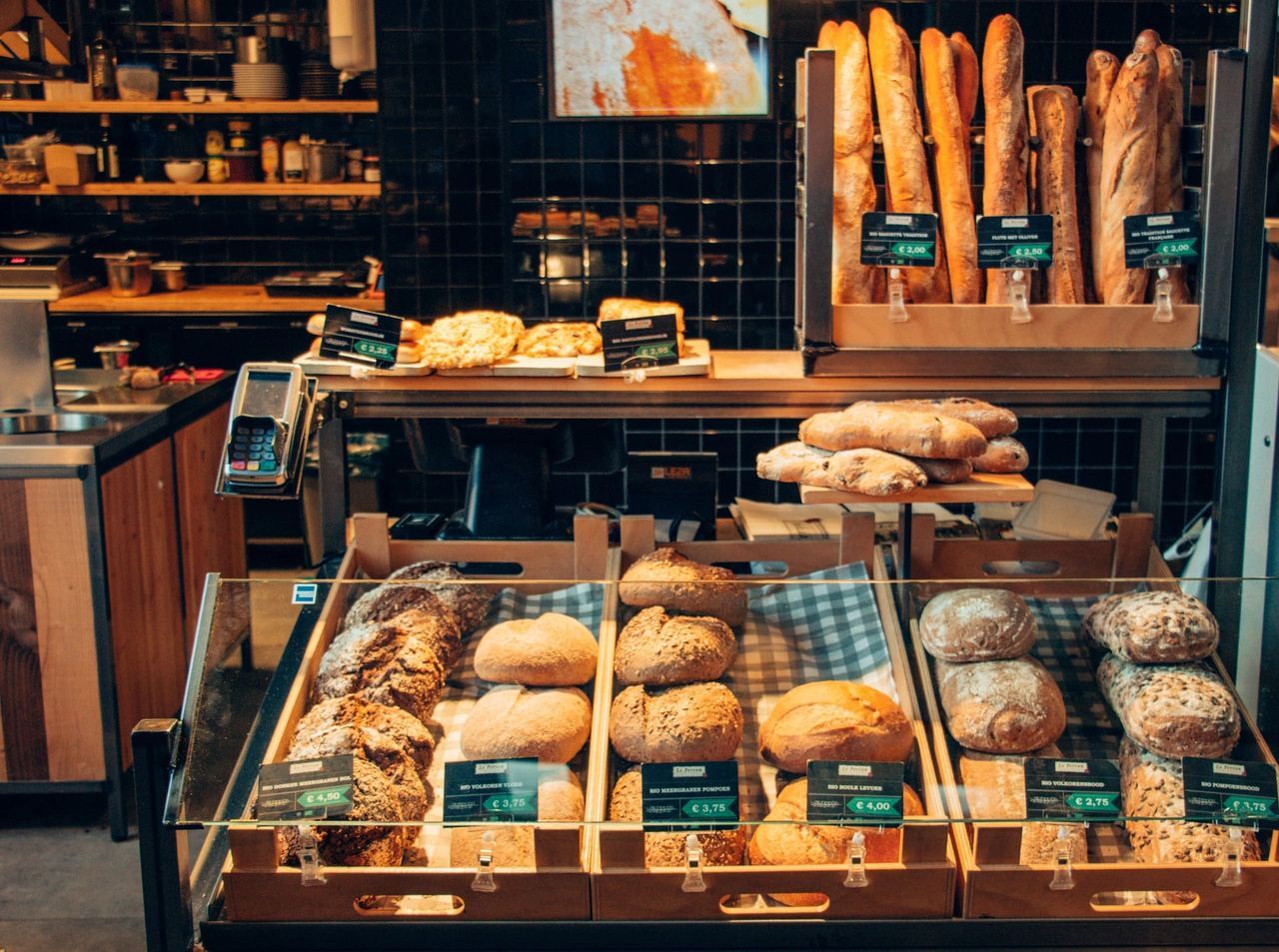 Soda bread
Most families have their own recipe and style for making soda bread, but the basic ingredients remain the same. Baking soda, buttermilk, and flour make up the basics of this popular Irish dish. Then, some like their soda bread sweet or seasoned with nuts and seeds. Others may even add in a hint of Guinness for a loaf of truly Irish soda bread.
The bread is enjoyed any time of the day, but in Northern Ireland, it's commonly served with an Ulster Fry (similar to traditional Irish breakfast). It's also bound to be in bakeries around Ireland, whether you're on the west coast soaking up the iconic views of the Cliffs of Moher or wandering along the bridges of Dublin.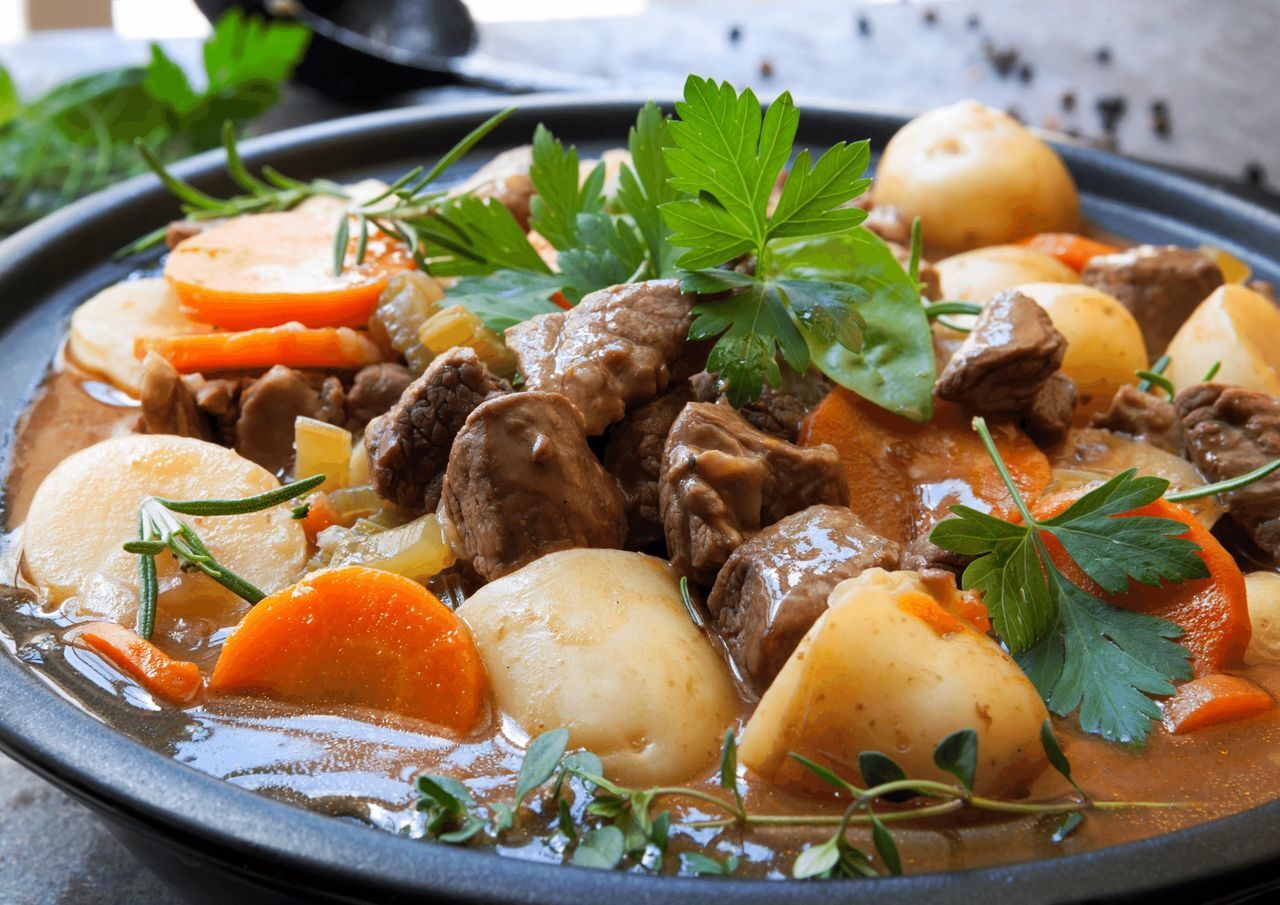 Irish stew
Heating over the stove for hours on end, an Irish stew is a staple. The dish is traditionally made with mutton/lamb or beef, onions, and potatoes. These days, you'll find many Irish stews made with lamb and cooked with various vegetables and spices. Some pour in some Guinness just for a bit of craic – a good-to-know Irish word meaning "fun" or "good time").
While Irish stew is a popular home-cooking meal, you'll still find it at many restaurants around the country. Our pick? Head to the cozy, lantern-lit Brazen Head in Dublin. It's located not too far from the Guinness Storehouse, and it is considered to be the oldest pub in Ireland. Find Irish stew, Guinness, loads of whiskey, and a lot of classic Irish food on the menu.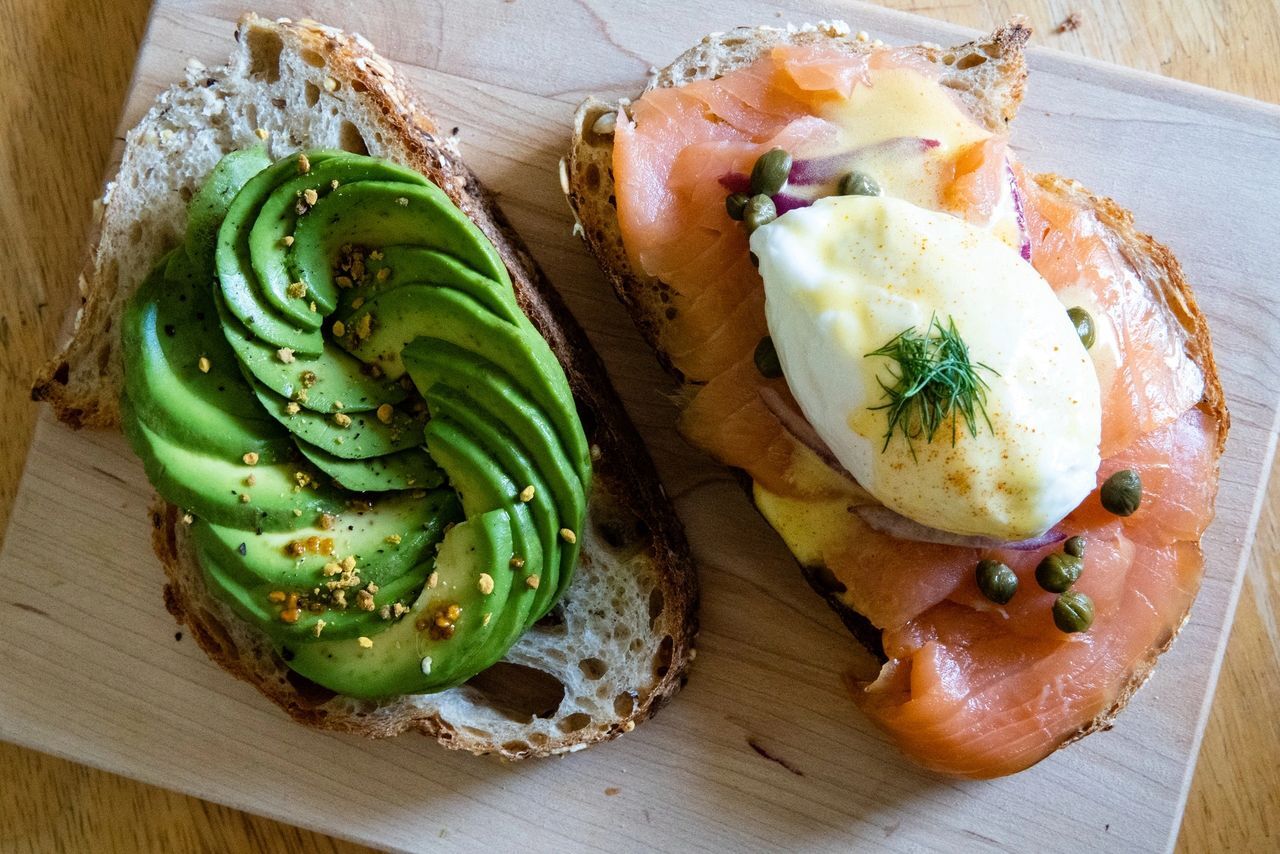 Smoked salmon & seafood staples
Considering that Ireland is on an island, seafood is a classic choice. One of the most popular Irish foods is smoked salmon. This tasty dish is often enjoyed on bread with scrambled egg, or on its own with a side salad. Oak-smoked, beechwood, and turf-smoked varieties are available. Allow your tastebuds to decide which is your favorite!
Then, other Irish seafood dishes like pollock and shellfish are often on the menu. West coast destinations like Dingle, Galway, and Kinsale are some of the best places for seafood in Ireland.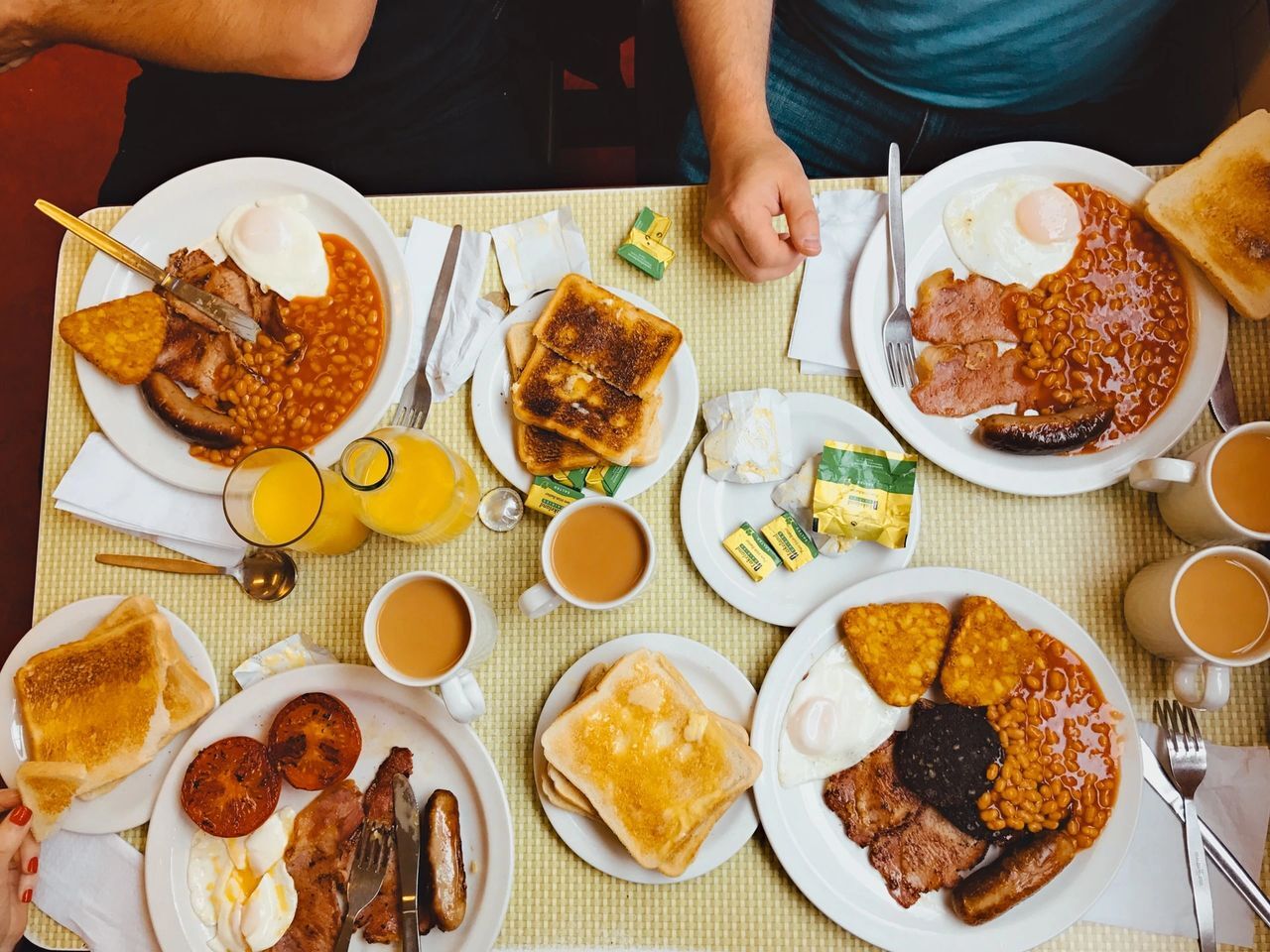 Full Irish Breakfast
Head out for a full Irish breakfast in the morning and you'll be full for hours! This filling breakfast typically includes bacon, sausages, eggs, black pudding, baked beans, tomatoes, mushrooms, toast, and coffee or tea. It's filling, greasy, delicious, and a must-have in Ireland. Even if you don't have the full Irish breakfast at breakfast time, treat yourself to one at brunch or even lunch. There's no wrong time for this Irish dish!
Located near the Ha'Penny Bridge, O'Neill's Pub & Kitchen is a fantastic choice for a full Irish breakfast in Dublin. Plus, their rooftop beer garden and live music make for an awesome hangout spot in the city.
And if you're in County Kerry on the west coast, pop into Mug & Bean in Killarney for a filling and tasty Irish breakfast and great coffee!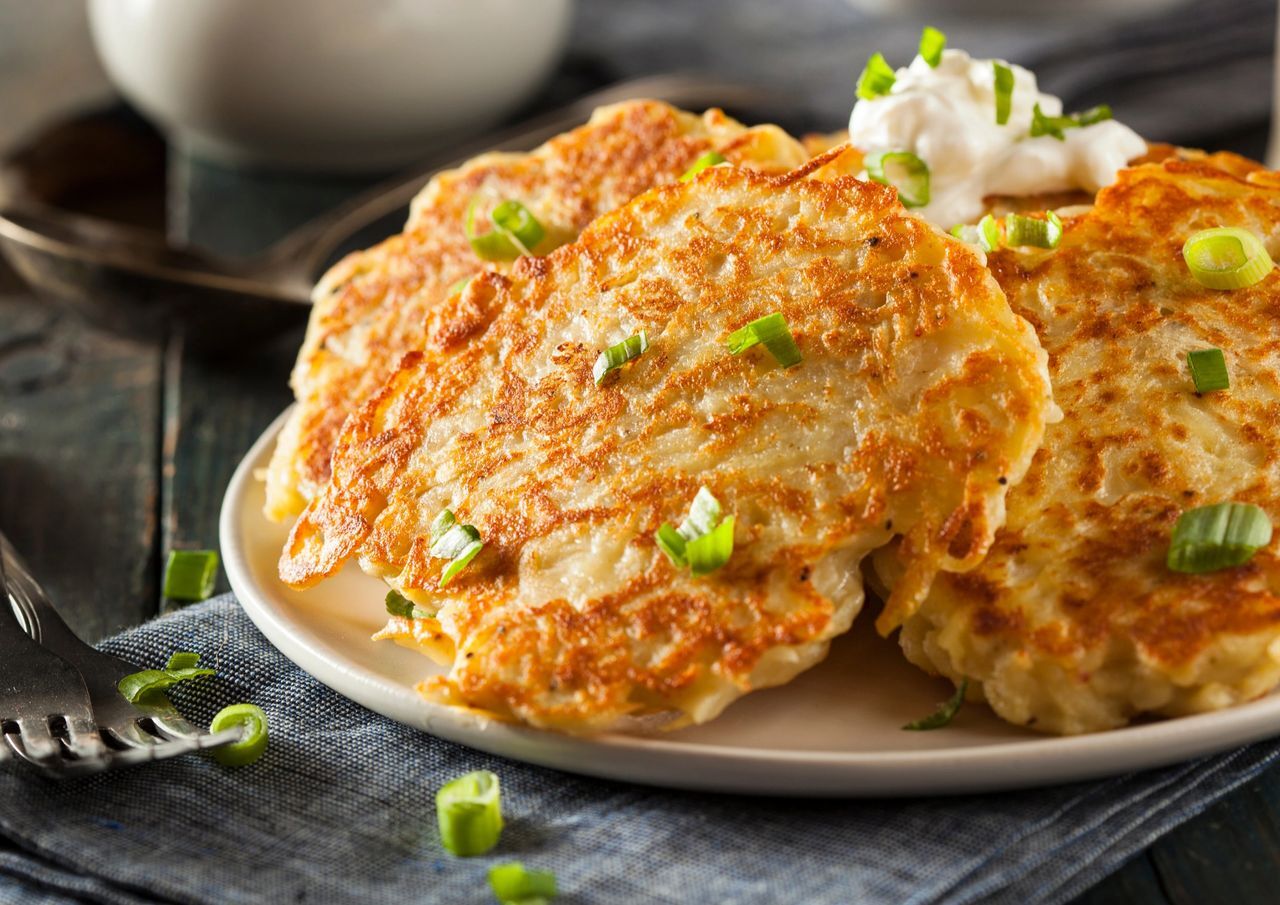 Boxty
Potato dumplings, potato pancakes, and potato cakes are all ways to describe Ireland's boxty. The ingredients for this classic Irish food are simple: flour, salt, and potatoes and fried in butter. They closely resemble pancakes and are absolutely delicious. You might find boxty served with a fried egg and baked beans or served with beef or a whiskey sauce. It's warm, filling, and a must-try food in Ireland!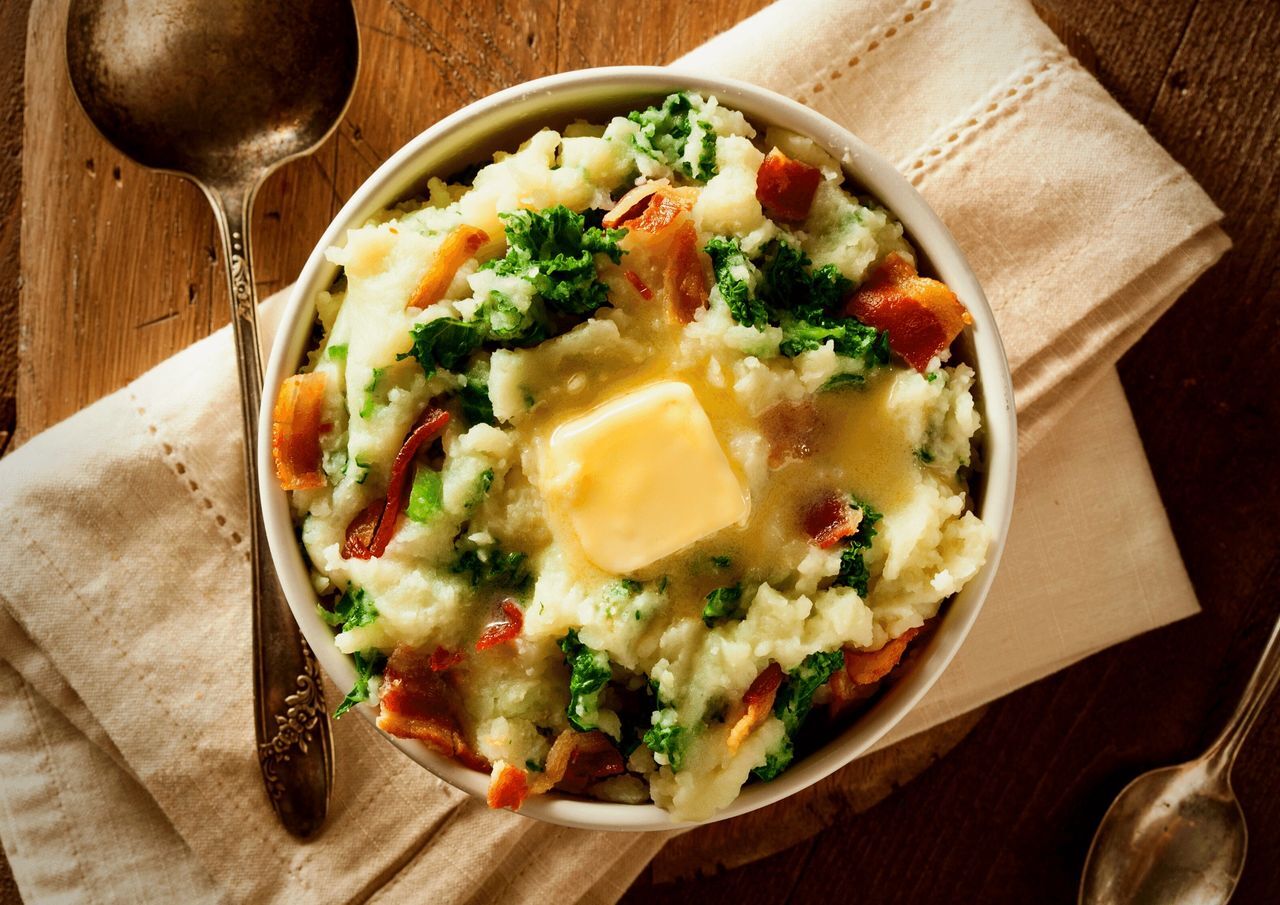 Colcannon & Champs
These two dishes are very similar and are amazing Irish alternatives to classic mashed potatoes.
Colcannon is a mix of potatoes, cabbage or kale, butter, and spring onions. It's simple and tasty, and there's even a song about it. Then, champs are slightly different. For this Irish food, warm chopped onions are added to milk until they infuse it a bit. Everything is then mashed spuds and topped with a hunk of Irish butter.
Head to The Legal Eagle for some traditional Irish staples in an upscale environment. Bonus is that you can have a selection of Irish cheeses – like our favorite Irish cheddar – as a dessert option!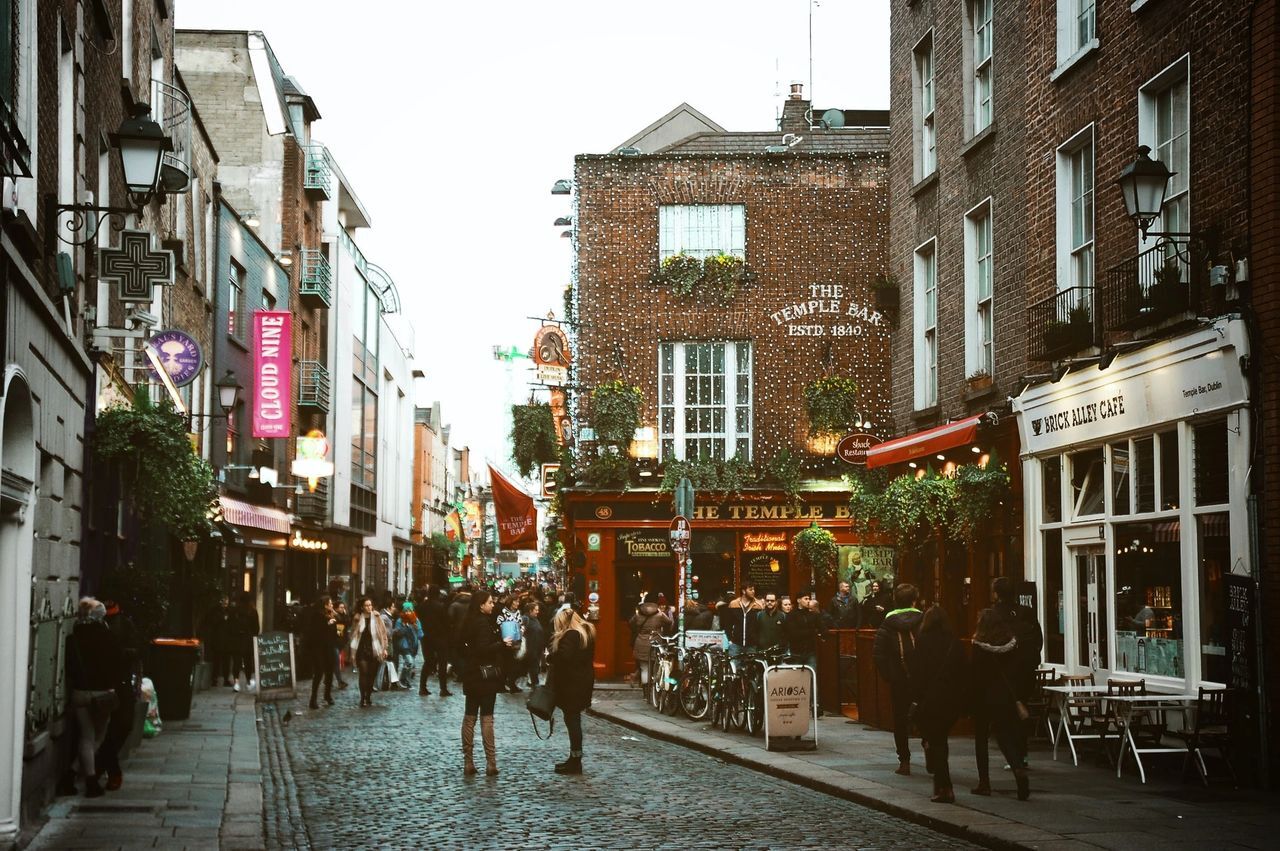 Bonus: Guinness & Irish Whiskey
While not Irish dishes per se, Guinness and whiskey are absolute must-tries in Ireland! You'll fit right in when you order a pint of Guinness or a dram of whiskey. Head to the lively Temple Bar district in Dublin and take your pick at the number of Irish bars serving up the black stuff (aka Guinness). Then, if you'd like a bit of culture and history, take a tour of the Guinness Storehouse and try your hand at pouring your own pint and then enjoying it on their rooftop bar afterward.
As for whiskey, Jameson's is the most popular Irish whiskey, but we also recommend Bushmills and taking a tour of the Old Bushmills Distillery in Northern Ireland. The distillery boasts more than 400 years of history and is one of the best places to learn about whiskey-making in Ireland.
—
Considering a vacation in Ireland? Our travel experts are here to help! Book a free consultation to get started today.