If the sheer variety of Hawaii's treasures seems bewildering and you're not sure which island is the best fit for you, rest assured – the truth is, you can't go wrong. All the islands are oases of beauty in a scintillating ocean. All are outdoor adventure playgrounds offering adrenaline rushes in wild nature, gentle cruising among whales or dolphins, and everything in between. Hawaiian hospitality is legendary, and no island lacks entertainment for all ages, from toddlers to seniors, and whatever your tastes. Thrill-seekers and beachcombers, surfers and wildlife enthusiasts, couples and young families, even snorkelers and star-gazers, will find what they seek in the Hawaiian islands. Here we look at four of them, to help you choose your perfect Hawaiian destination.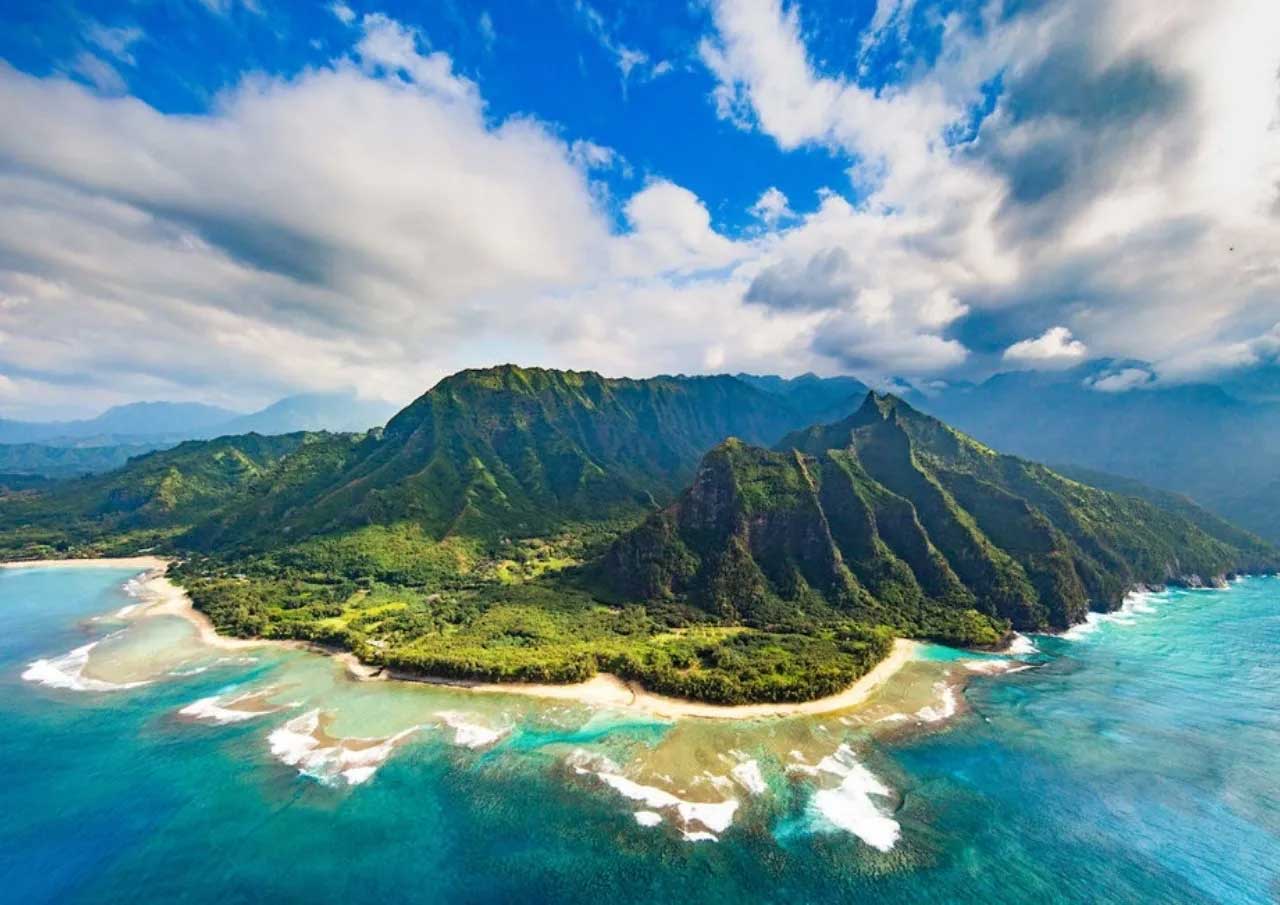 Kauai – The Garden Isle
How could an island with this name not be idyllic? With breathtaking natural beauty and spectacular scenery, Kauai is in many ways the least tourist-oriented island of Hawaii, making it an unrivaled haven of lush, tropical peace. There's no better place to escape the noise and agitation of workaday life, or for a quiet romantic getaway.
Of the wonders of Kauai that are a must-see, the iconic Napali coast is an easy first. A 17-mile stretch of majestic cliffs along the northwest shore, if you see only one natural site on the island, it has to be Napali. Enjoy a bird's eye view on an aerial tour, or take it all in from the comfort of a relaxed cruise. And if the landscape inspires you to get active in the great outdoors, you are in luck – Kauai is an absolute adventurer's paradise. There is something for everyone – from ziplining effortlessly above the jungle on the longest lines anywhere in Hawaii, to the strenuous Kalalau trail, there is so much not to miss!
Take a car along the Koke'e road, and experience the spell of Waimea Canyon. Christened the "Grand Canyon of the Pacific", the gorge is 14 miles long, a mile wide, and 3600 feet deep. If water activities beckon, go kayaking along the Wailua, Kauai's largest and most sacred river, then hike up to see the rainbows in the spray of Wailau Falls. For a more effortless day of childlike fun, go tubing through sugarcane fields, and drift down the canals and through the tunnels of the Hanamaulu irrigation system.
And when you watch technicolor sunsets from the white sands of Poipu beach or Coconut Coast, don't be surprised if you are joined by some of Kauai's happy and free-roaming feral chickens!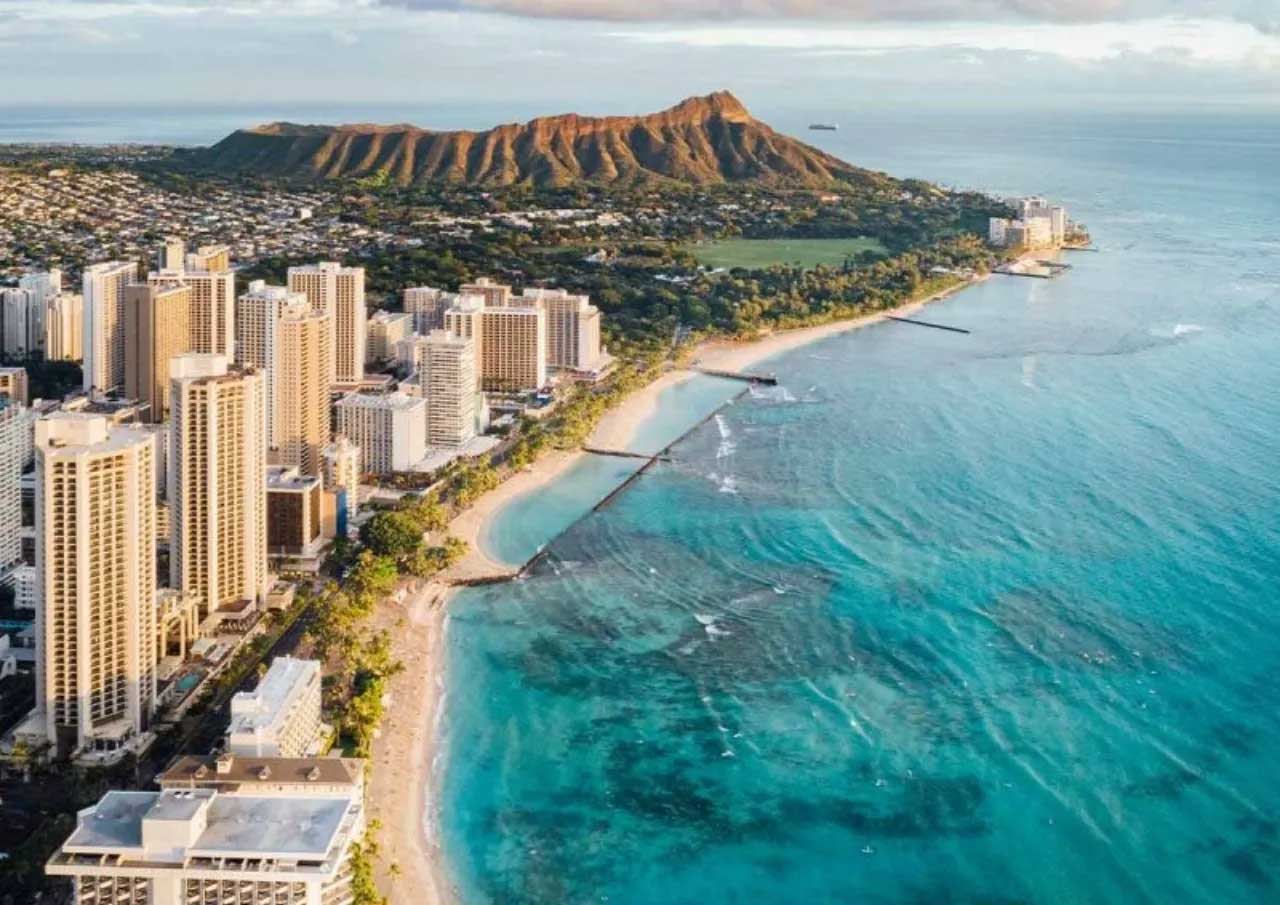 Oahu – The Gathering Place
Oahu is quite a contrast with Kauai – nicknamed "the gathering place" because it attracts so many visitors from around the globe, and is home to the Hawaiian state capital of Honolulu and most of Hawaii's population.  Oahu is perfect for a more cosmopolitan experience. Whether you enjoy shopping, entertainment, good food, or just the buzz of vibrant, bustling tourist areas, Oahu has just what the doctor ordered. The most developed of Hawaii's major islands, Oahu also boasts the greatest nightlife! With so many fun activities and places for kids, such as Disney's Aulani resort, it's possibly the best island for family vacations, and as the most affordable island for tourists, is ideal for budget-travelers too. Oahu offers almost everything under the sun, and is a great choice for first-time travelers to Hawaii.
The Pacific Ocean is the beating heart of Oahu – with over 200 miles of shoreline, it is the best island for swimmable, easily accessible beaches. It is also, of course, the birthplace of surfing, the place where riding the waves all began. Its protected coral reefs and bays make it a garden of Eden for snorkeling. But the interior has great attractions too – more ziplines, amazing mountain scenery, and fantastic trails for inveterate hikers. And let's not forget, of course the historical site at Pearl Harbor.
From Cape Town to Fairbanks, who hasn't heard of Waikiki beach? One of the most iconic in the world, it's a great place for surfers of all levels, and ideal for your first ever surfing lesson. Attracting beach lovers from all horizons, here you'll find all the tours and activities you have ever dreamed of – and the area comes alive even more after nightfall! For the adrenaline rush of big wave surfing, or a 'pilgrimage' to the cradle of this extreme sport, head to North Shore.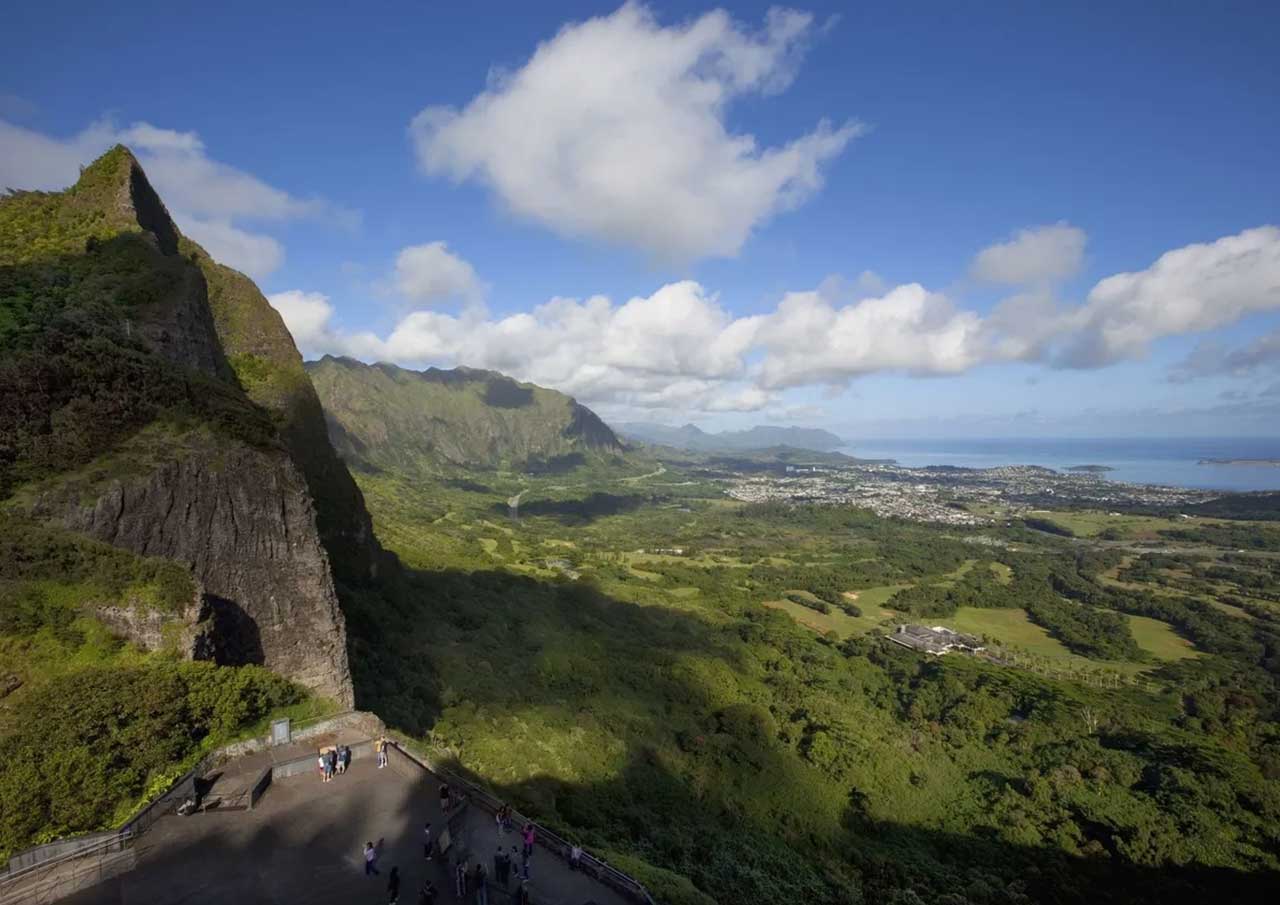 If you want to get away from the noise and bustle of the city, head up to Nuuanu Pali mountain lookout, with its vast, sweeping views of Oahu's windward side, from Kaneohe to Kailua. And for a dive into a picture-postcard underwater world, Hanauma Bay and Nature Preserve is just the place. Situated in an ancient volcanic cone, the marine conservation area is any snorkeler's dream.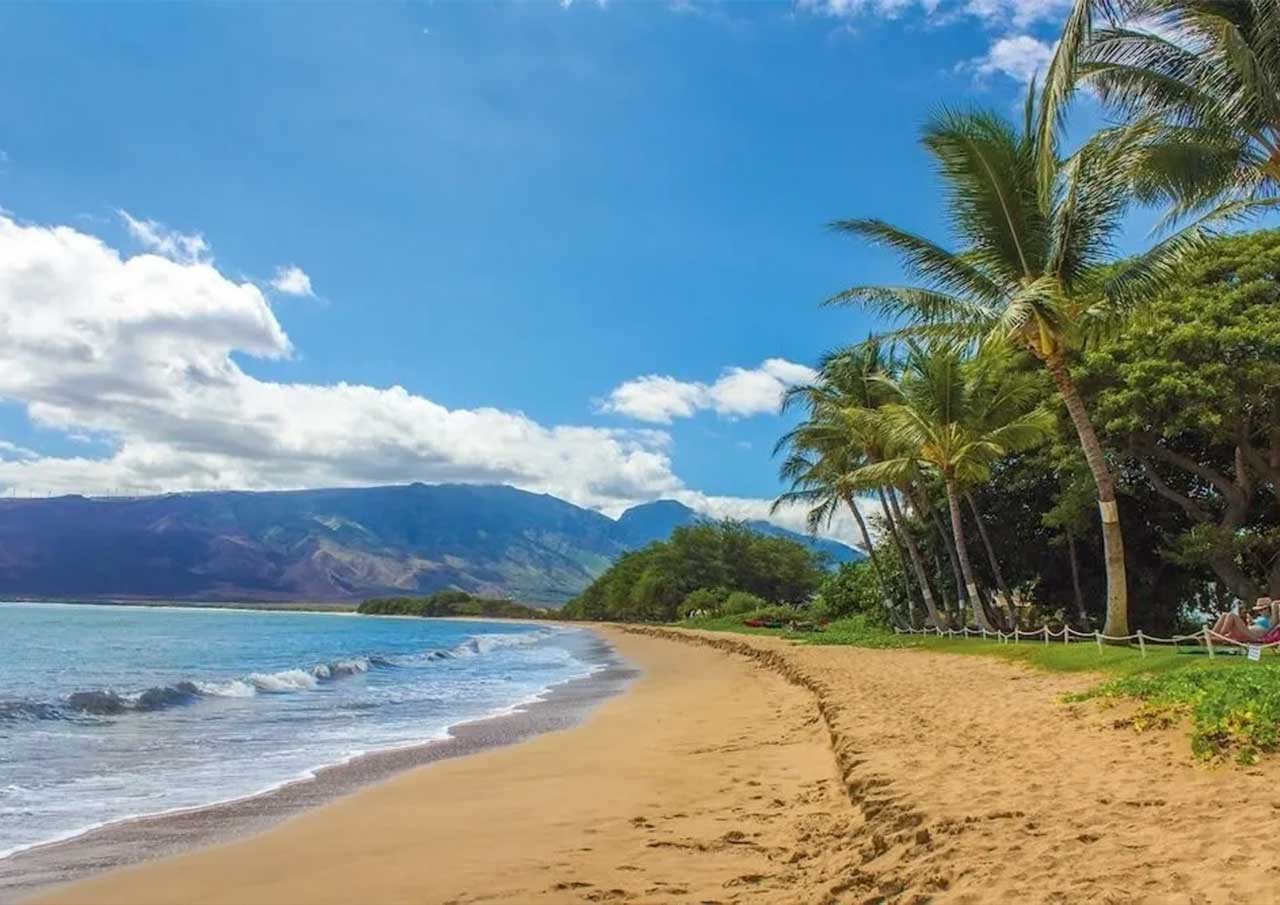 Maui – The Valley Isle
Maui has a more laid-back vibe than Oahu, with some of the best beaches in the world, and the ocean never more than a stone's throw away. A developed tourist destination with activities for all, there are many quiet areas too, and opportunities for outdoor adventures on land or below water. For contemplative immersion in nature, there's nothing like a whale watching trip to see the humpback whales – Maui is one of the best locations in the world to see these gentle cetaceans close-up, and Lahaina town is the perfect stop – and you can shop and dine there too! Snorkeling or scuba diving allow you to explore the colorful marine depths among smaller sea creatures. But let's not forget culture – five nights a week, Maui hosts the Lahaina Luau, one of the most authentic such traditional ceremonies anywhere in Hawaii. A luau is a Hawaiian feast, involving lively music, dancing, colorful cultural performances, delicious food, and much merriment!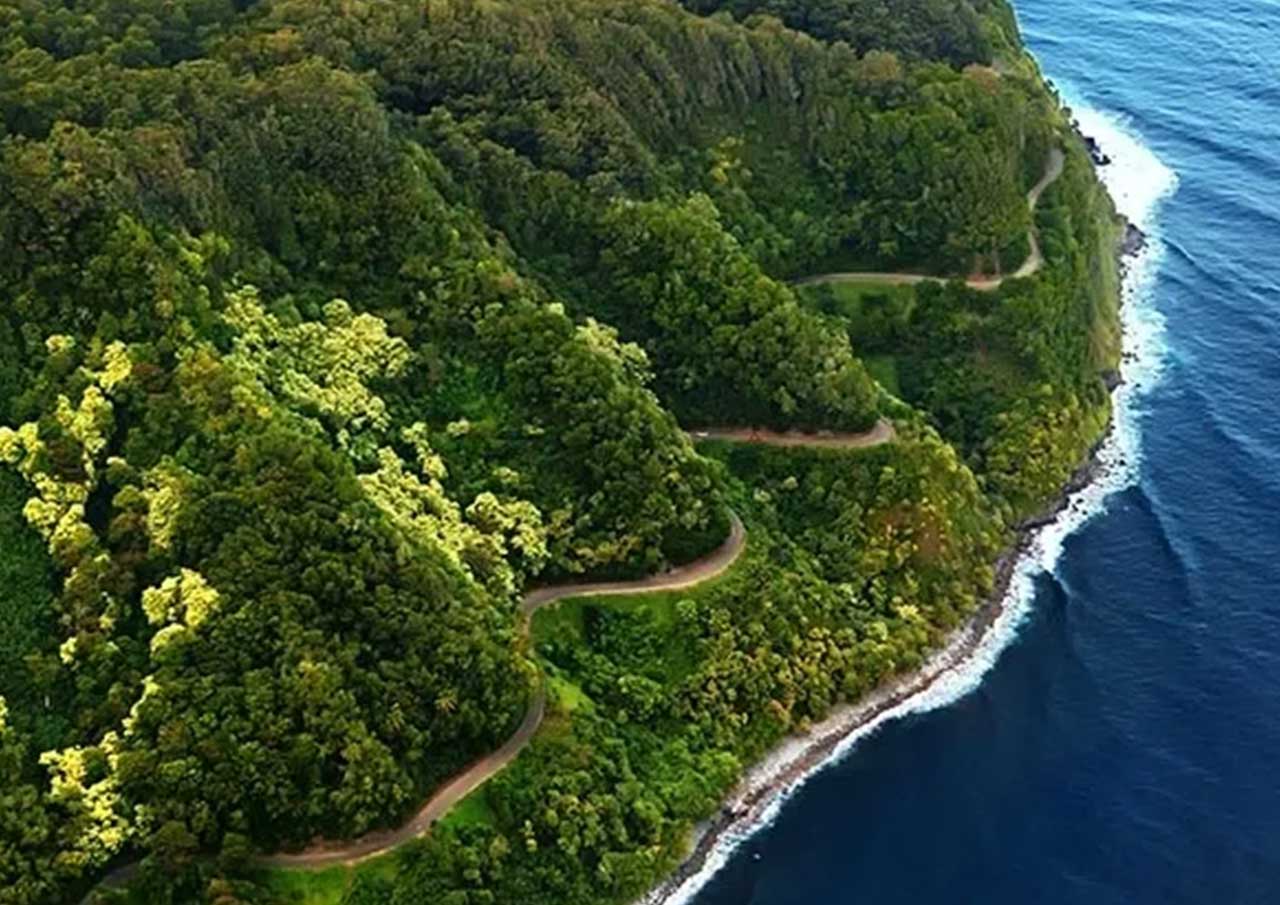 There's no way like the Hana Highway to get a proper first glimpse of Oahu. These sixty plus miles on the way to Hana town are full of twists and turns – quite literally – as the road winds its way along the north east coast, much of it across mountains and through lush rainforest.
Stretch your legs with a short walk through Iao Valley State Park, to one of Maui's most loved and recognizable features, Iao needle. This green-clad rocky outcrop stands 1200 feet high, and is an ideal spot to aim for if gentle hiking and sightseeing appeal.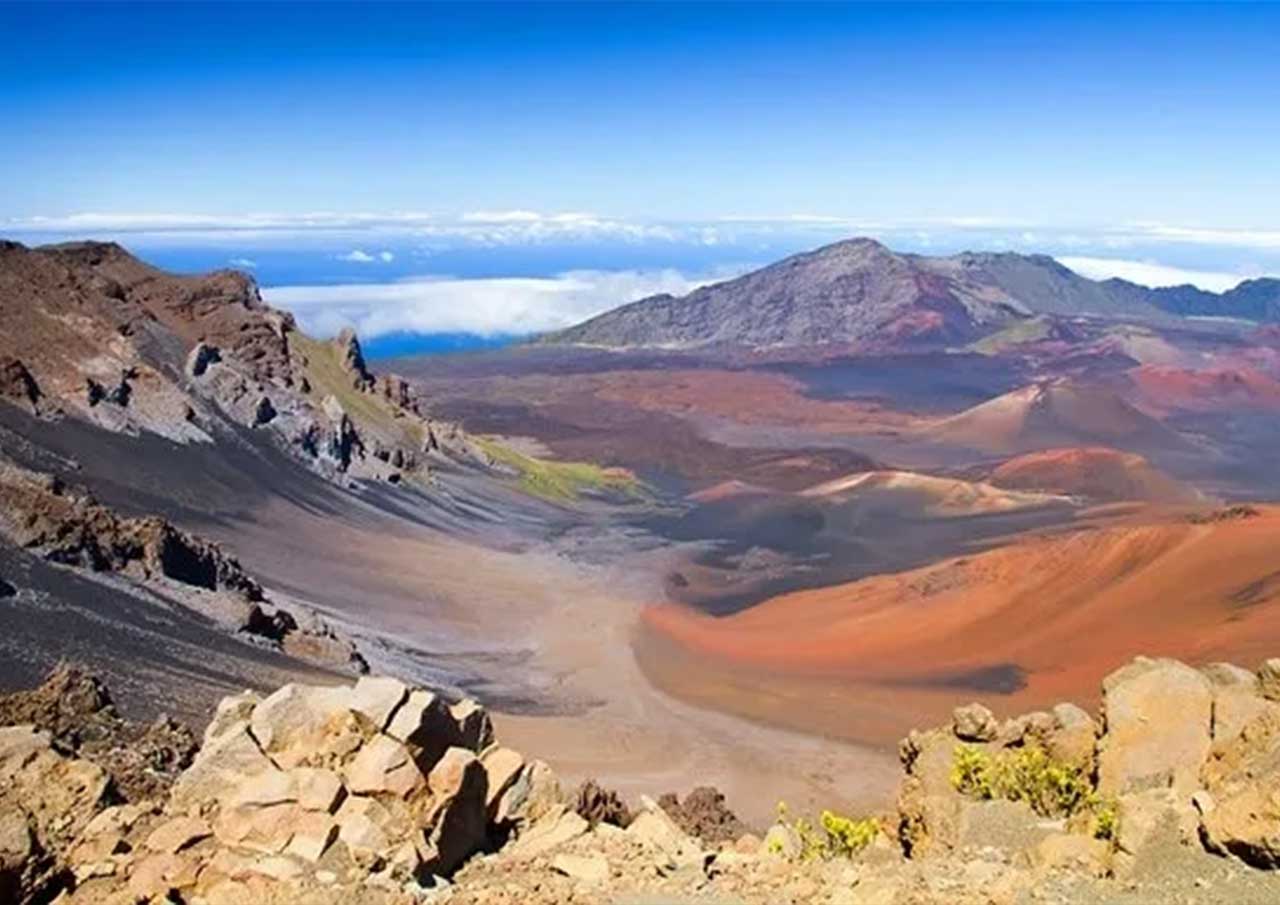 If you're drawn to higher peaks, Haleakala National Park is home to Haleakala, a dormant volcano rising a majestic 10000 feet above sea level. The summit section boasts over 30 miles of hiking trails, the best way to explore the area by day, but visitors can also drive up to the summit. And why not do just that to greet the rising sun? The other-worldly, almost surreal beauty of the sunrise from high on the volcano defies description. As daylight spreads in all directions across an infinite horizon, you will feel as though you are witnessing the first dawn! Not surprisingly, sunrise tours to the "House of the Sun" – the poetic meaning of "Halakeala" in Hawaiian – are hugely popular, and sell out like hot cakes. Don't leave yours to the last minute!
And what of Big Beach, the largest undeveloped beach on the island? While it's not a swimming beach, half a mile of broad, perfect sand is a great place to stroll aimlessly, or sit in the shade of a parasol and contemplate your next Maui plans – or life in general!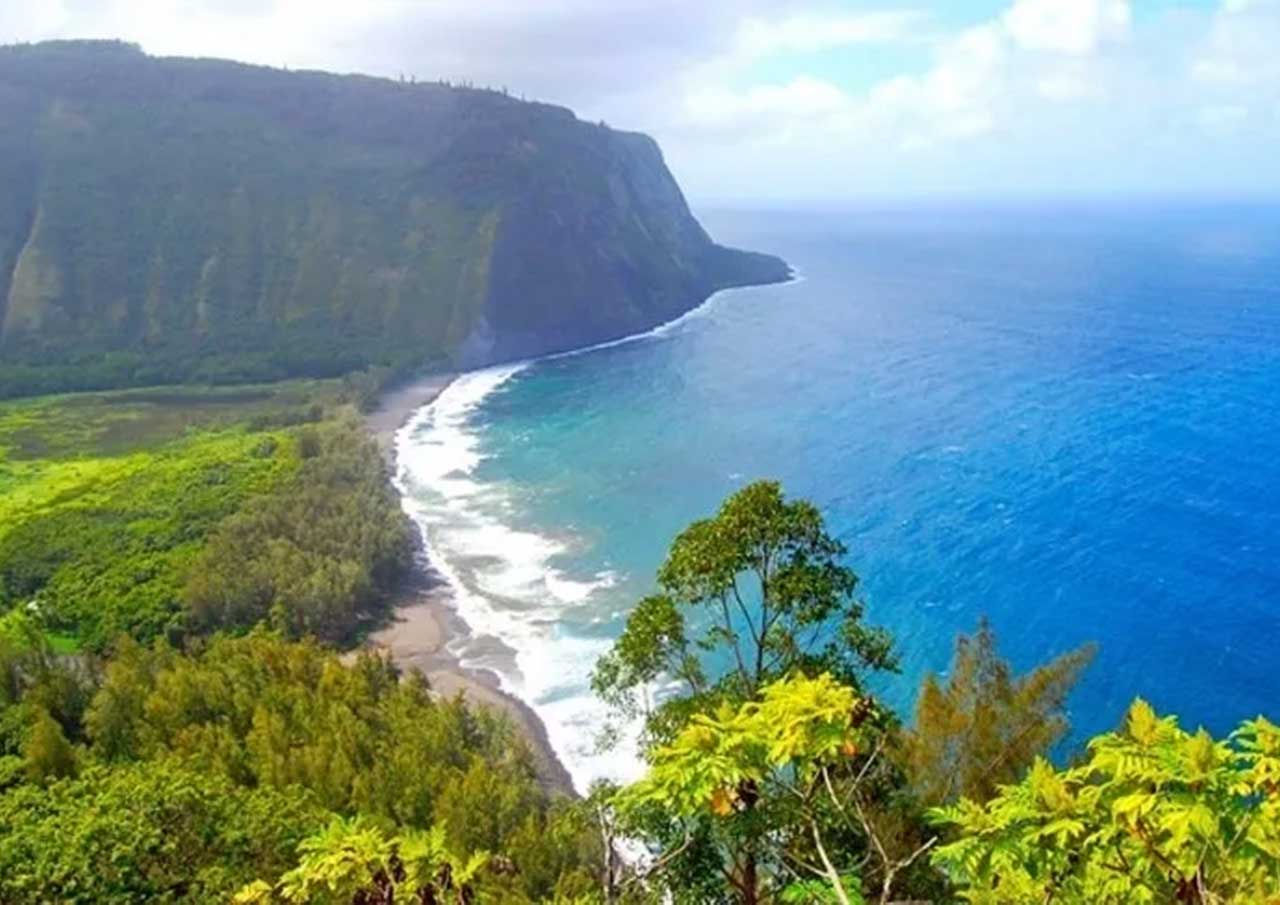 Big Island of Hawaii – The Orchid Isle
Big Island distinguishes itself – by its size! Larger than all the other islands combined, and spanning most of the climate zones of the world, it boasts an unrivalled variety of landscapes, from white sand beaches to mountains crowned with snow, via jungle waterfalls and rushing rivers. Its ecosystems range from tropical rainforest to black lava fields and active volcanoes, not to mention the flowers that bloom in a riot of colour against tropical green, including the bamboo orchid that gives the island its nickname.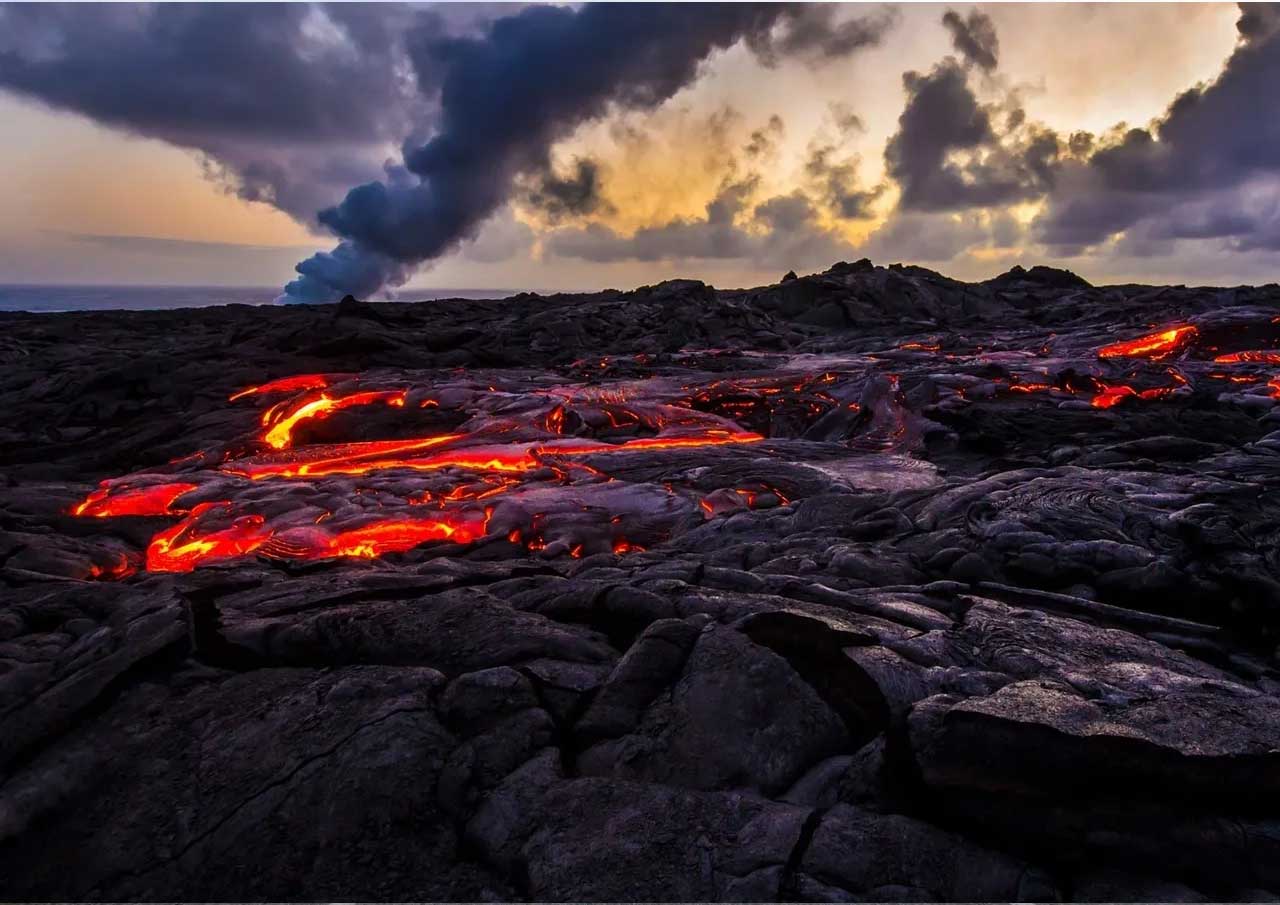 The Hawaii Volcanoes National Park is one of the main attractions of the island – in particular the extremely active volcano Kilauea. Outside the park, majestic Mauna Kea is the world's highest mountain from base to summit. The tourist areas of Big Island have a slower, more mellow feel to them than other areas. But there is still entertainment aplenty, with fine dining, cruises, nightlife, and the Kona Kozy comedy and magic show, possibly the best in Hawaii.
The island's sheer size makes it well-suited to aerial tours, while the more adventurous traveler may prefer parasailing, and drifting effortlessly on thermals while above the landscape. Ziplining and other outdoor adventures await you too, and you won't want to miss snorkeling at night with manta rays!
Also, worth checking out is Kailua-Kona, a historical town well-known for hosting the annual and iconic Ironman Triathlon. For the lesser humans among us, a leisurely afternoon cruise with snorkeling among sharks is an option, or an evening one among dolphins, with a cocktail at your elbow. Nightlife here is more tourist-oriented, whereas in Hilo, on the east coast, you'll find local style bars where you can connect with the inhabitants. Hilo is also great for ziplining, and fantastic canopy views.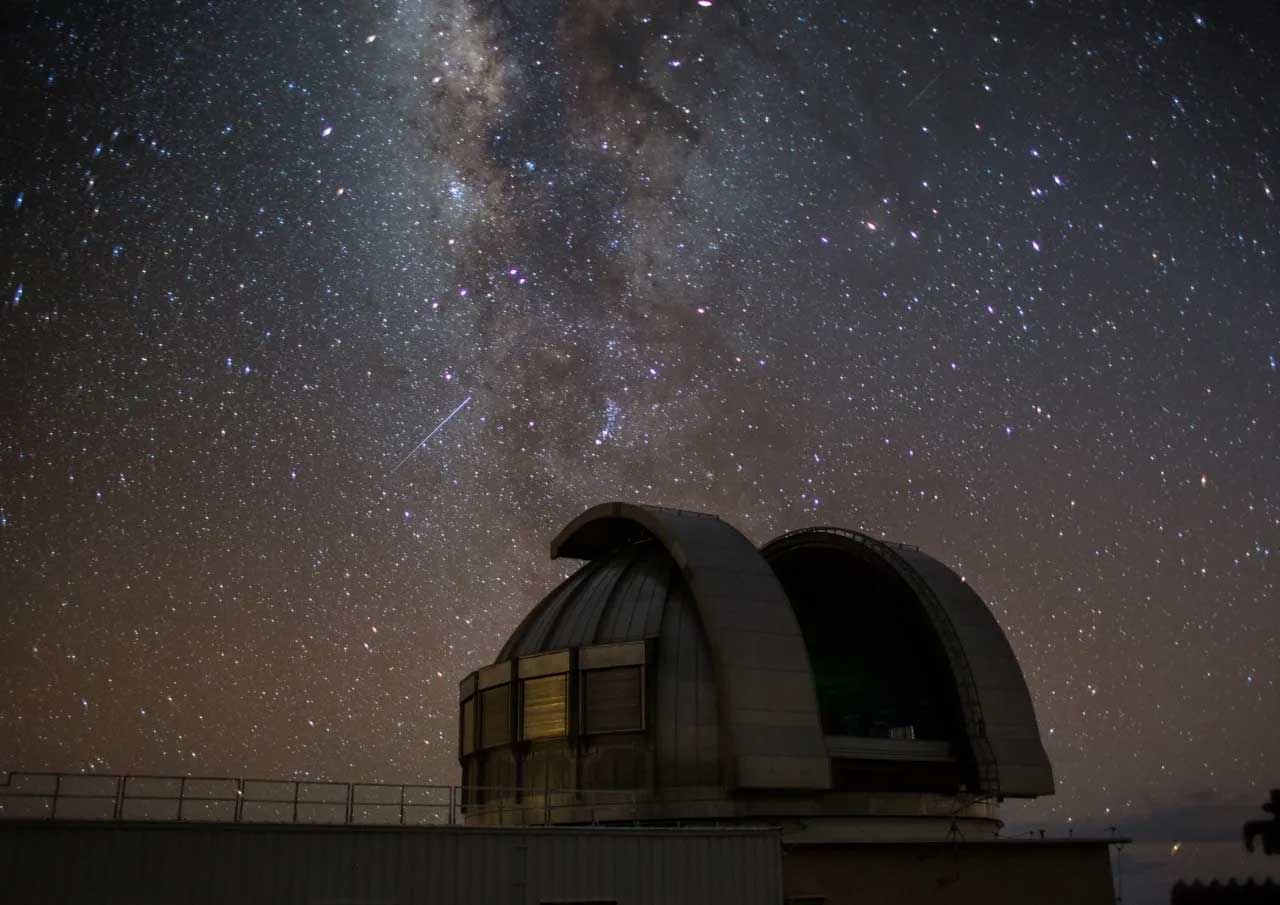 Stargazing from above a sea of clouds (and at some seasons, in the snow!) may not be your normal Hawaiian excursion, but it is what's on offer at 9000 feet, atop Mauna Kea – and on top of that, it's free! Tours take you up to the summit, among the observatories, and you can watch the sunset before the stars come out.
If you now know where you want to go, the next question is how? That's where we come in! Tell us what your dream experience would be, and we'll plan it all – your trip will go as smoothly as a well-oiled machine! Our expert travel advisors would love to hear from you.