In Swahili, the word "Safari" simply means "journey". In English, the word rolls exotically off the tongue, and conjures up enchanting images of travel into Africa's hinterland, to see its birds and beasts in their natural habitat. And where better to experience the most unforgettable immersion into the African wilderness than Kenya, the queen of safari destinations? If Kenya's landscapes and wildlife beckon, perhaps it's time to take that trip of a lifetime.
A safari trip will have you traveling each day on the wildlife trail, but some animals, too, will be on the move. Every year, Kenya is the stage of a migration of large mammals so huge it is considered one of the Seven Natural Wonders of Africa, and a million wildebeest and two hundred thousand zebras migrate through the Maasai Mara and Serengeti ecosystems. The area, (and Kenya as a whole), is also among the most favorable for spotting the "Big Five", the most sought-after big game animals, (formerly as hunting trophies, nowadays, thankfully, for sightings and photos) – lion, leopard, buffalo, rhinoceros and elephant.
This spectacle alone should put Kenya on anyone's bucket list, but the country is home to innumerable and unrivaled other sites for thrilling safari trips – its 60 natural parks and game reserves are a good place to start! And don't forget the beaches and the sea! With so much to enjoy, so many options, and bewildering price ranges, planning a safari trip can seem daunting – our expert travel advisors are always happy to help make things a whole lot easier.
Top Safari Spots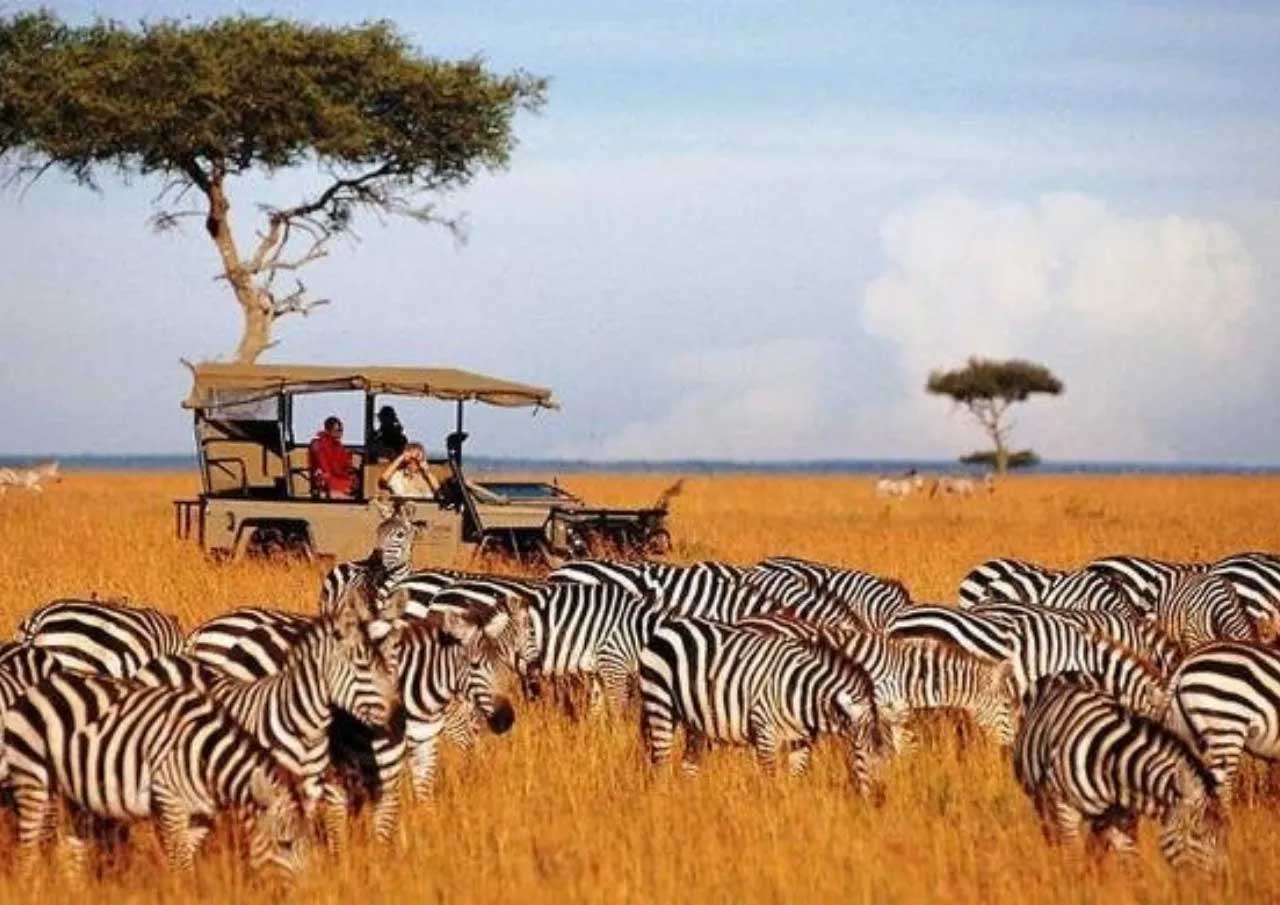 1.Maasai Mara Reserve
When it is not being pounded by countless hooves during the Great Migration, the Maasai Mara Reserve (the Maasai are the ancestral inhabitants of the area), is a world-renowned home to large numbers of lion, African leopard, cheetah and bush elephant. As an undisputed treasure among wildlife viewing locations, the reserve is included in most fixed safari itineraries, though two- or three-day tours focusing only the area are common also.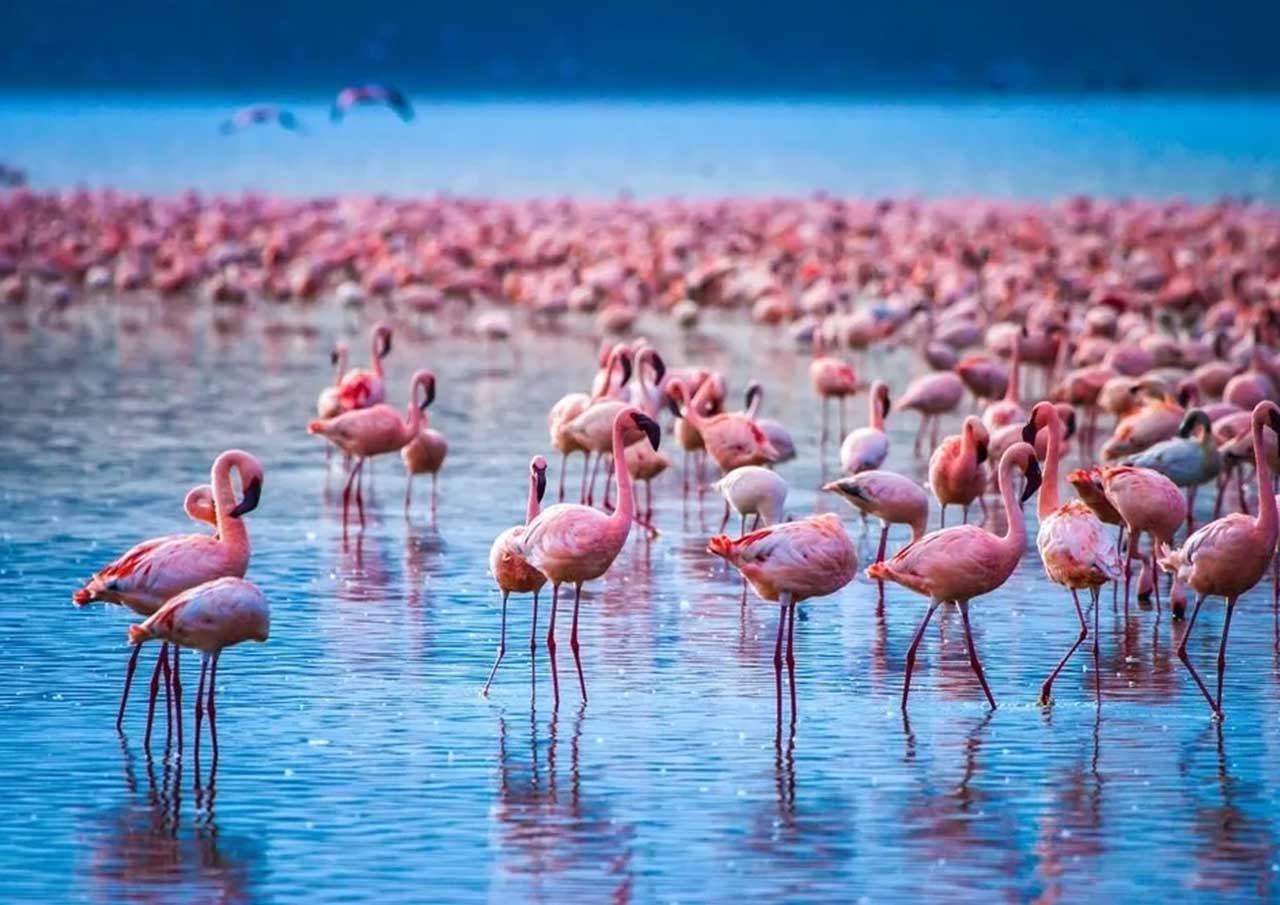 2.Nakuru National Park
Close enough to Nairobi for a day trip, the Nakuru National Park is more often visited as part of a multi-day circuit. Situated in the Rift Valley of Kenya (near the cradle of humanity) at 6000 feet, it is best known for the vast numbers of flamingo which choose its shores to make their nests, (and eat the vast amounts of algae and crustaceans that cause their plumage to turn pink). The park also shelters a number of endangered Rothschild giraffe, as well as a healthy population of eastern black rhinoceros and southern white rhinos.
The cousins of the latter, northern white rhinos, are a species now sadly functionally extinct – the last two surviving specimens, mother and daughter Najin and Fatu, are kept safely at Ol Pejeta Conservancy. The conservancy itself is a major safari destination, being the best place in Kenya to see rhino, the only place in the country to see chimpanzees, home to the Big Five, as well as to endangered species such as the African wild dog. It also offers a respite from motorized transport, with such activities as mountain biking or horse riding.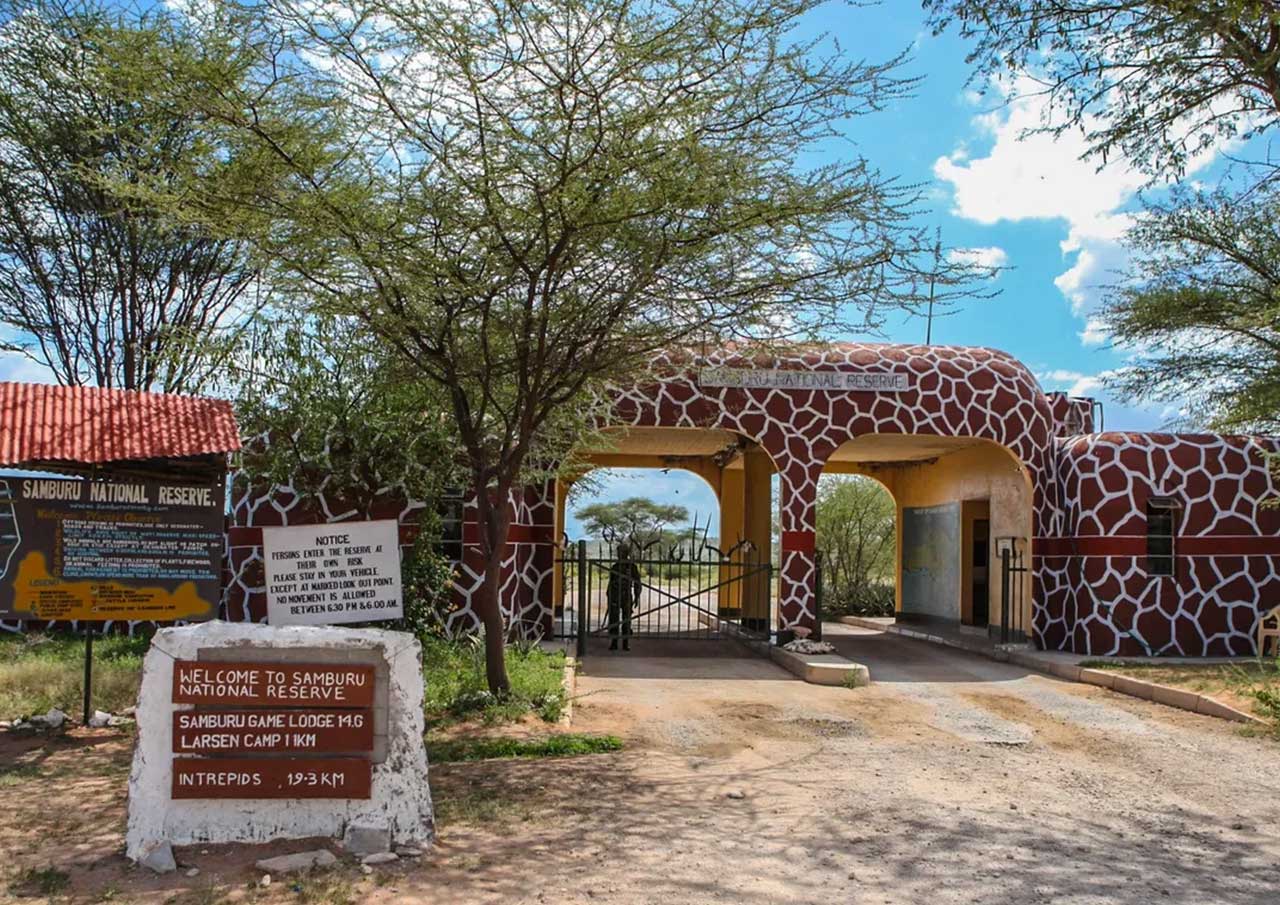 3.Samburu Game Reserve and Amboseli National Park
Samburu is the starting point of many organized safari tours, and has its own "special five" must see species, including the Somali ostrich and Gerenuk antelope. The reserve offers unique camel safaris – for three days, participants walk the land with local guides, while camels carry the packs, tents, and, on occasion, children! The guides pitch camp each evening, making this one of the most minimalist ways to experience a Kenyan safari.
Amboseli National Park is for elephant lovers, and, if you go there, just like these large but gentle pachyderms, you'll never forget! From Amboseli, Mount Kilimanjaro stands majestic against the horizon, often clothed in mist in the early morning. Aside from hundreds of species of birds, here you can see big cats, zebra, buffalo, but also impala and jackals.
The best time to visit Kenya is during the dry season from late June to October. Migrating wildebeest usually appear in the Maasai Mara in August, moving on to the Serengeti in Tanzania only in October.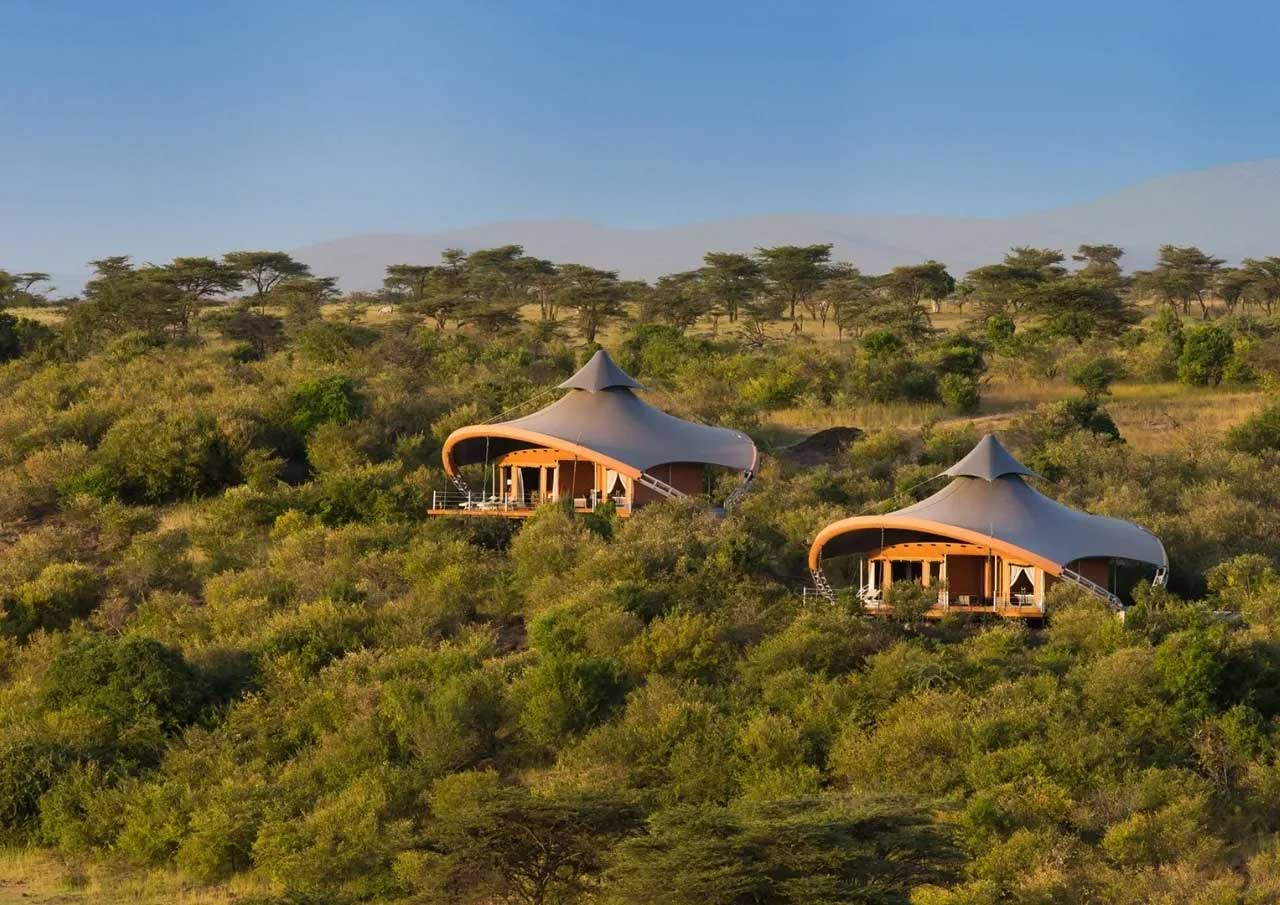 Accommodation
Safari accommodation in Kenya is mostly of three kinds: hotels, (some of which may be resorts, especially if you explore coastal areas) lodges, and campsites. Indeed, if you take part in a fairly standard safari, (lasting 8 to 10 days), you are almost certain to sleep under canvas at least once! However, don't be discouraged if you have memories of cold, damp or mosquito-ridden nights in tents – camping on safari is mostly a far more glamorous experience, and quite often the only difference between a tent and a comfortable cabin is that the walls are flimsy!
A few establishments, however, stand out as utterly unique, and one such place is Giraffe Manor. There may be no other place on earth where you can awake to giraffes breakfasting on the foliage outside your door, or poking their heads through the window as you eat your own! Built in 1932, the manor was modeled on a Scottish hunting lodge, by Scotsman Sir David Duncan, a member of the Mackintosh family who had made good money manufacturing and selling – toffee!
The giraffe centre, next to the spacious hotel grounds, serves as a home to the endangered and Rothschild giraffes, and operates a breeding program to reintroduce breeding pairs back into the wild to secure their future.
Camping on safari is mostly done at permanent campsites. While the walls may be fabric, modern comforts and interiors make for great comfort and sound sleep! Nevertheless, the sounds and smells of nature will feel closer, making glamping on safari a unique part of the experience. And if camping is really your thing, on self-styled camping safari tours, you'll hardly ever spend the night between solid walls!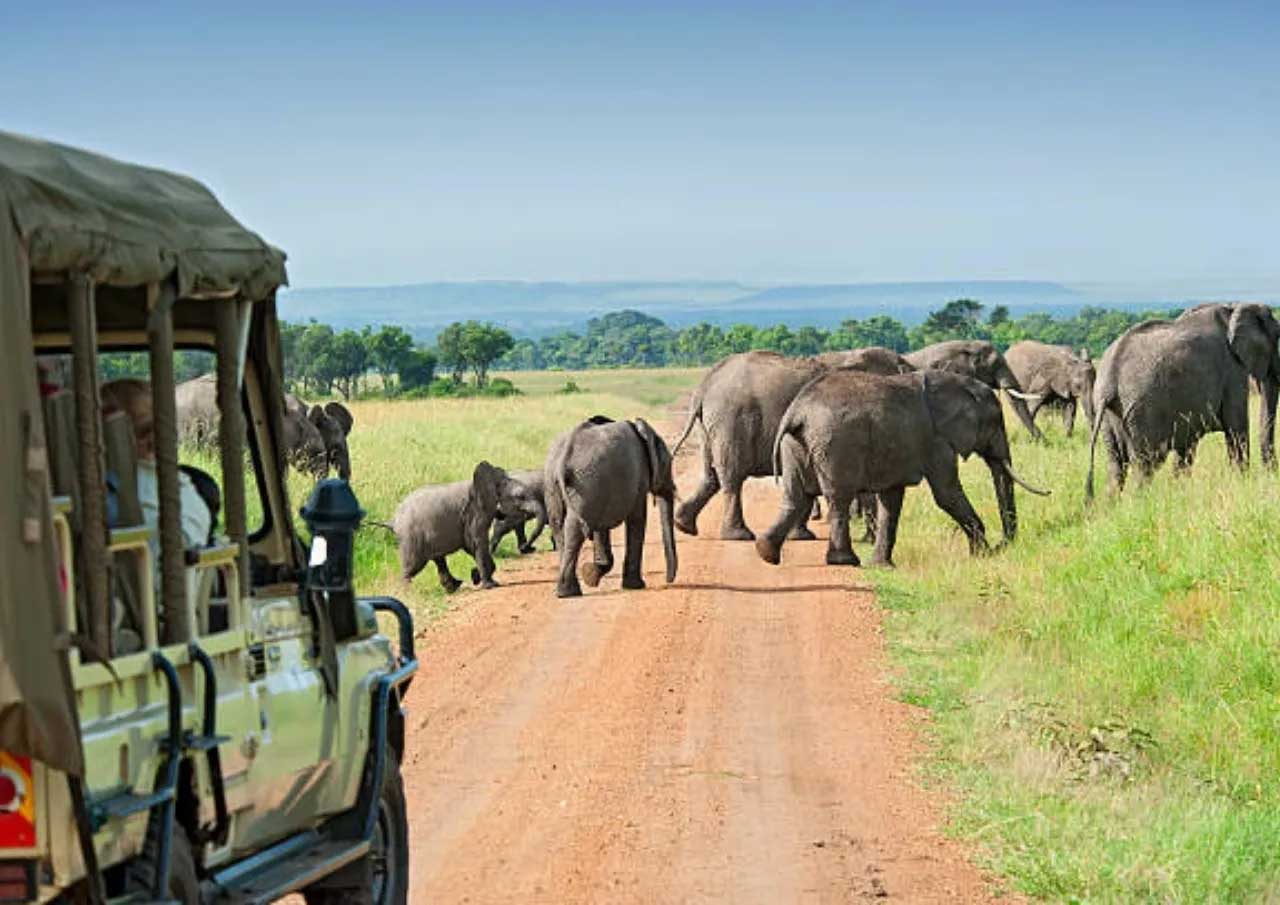 Choosing and Planning Your Safari
There are literally countless operators offering safaris of every description – almost every national park or reserve has its own guided safaris for a start! The upside is that intense competition means that average standards are very high.
Pre-packaged circuits generally last from roughly a week to a week and a half, and some include beach days, giving you time both inland and by beautiful seas.
But not everyone wants such tours, and if you think your ideal Kenyan safari holiday would piece together the best of different locations, the experience and knowledge of expert travel advisors would be invaluable in making this a reality, and we'd be delighted to help.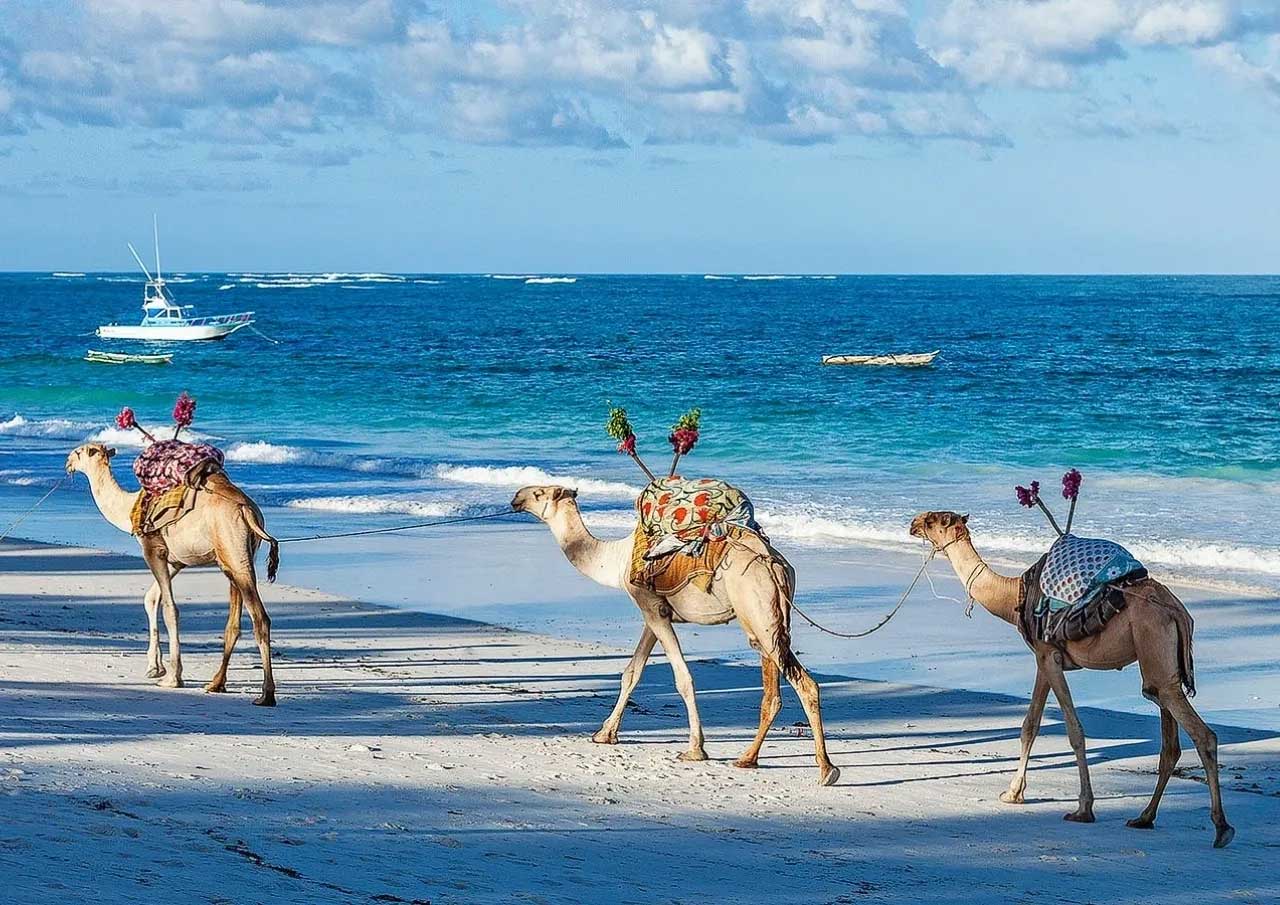 Lest We Forget the Sea!
Few people, perhaps, picture idyllic beaches when they think of Kenya, but this is an oversight! The Indian Ocean coast is dotted with stretches of sand worthy of the best tropical coastlines.
From the white sands of Diani beach, take the plunge and go snorkeling above the coral reef. Go kitesurfing at the lesser-known Mambrui. Or check out the sandy coves of Watamu, also home to the ruins of Gedi, a medieval Swahili town now a UNESCO world heritage site. Whether you want a lively atmosphere and lots of activities, or a more secluded spot to read a book beneath a palm tree, Kenya has the beach for you.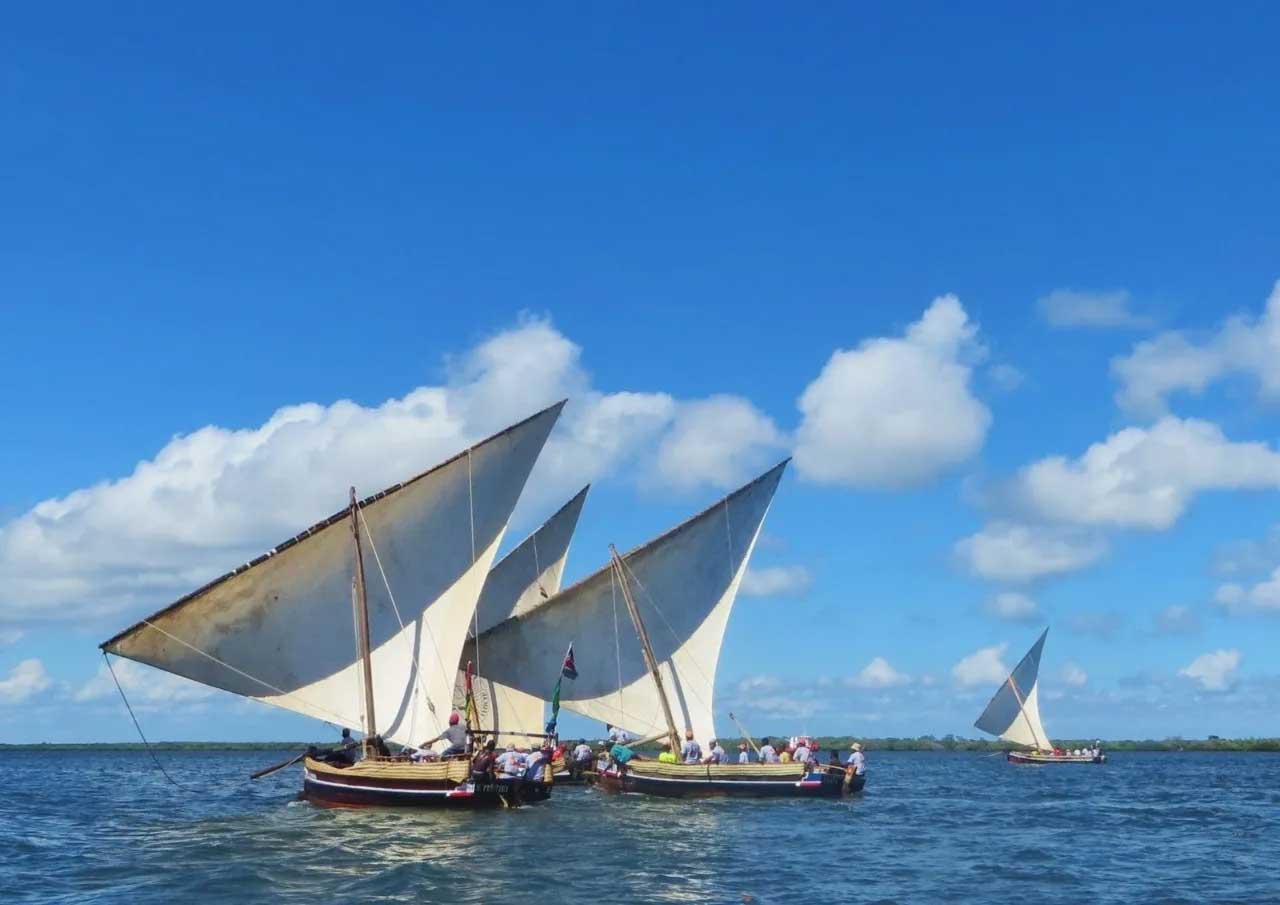 The Human Factor
A Kenyan Safari is a total immersion experience. Not only will you see birds and animals in one of the last remaining great wildernesses on our planet. You'll connect with the local people and culture, bond with friendly guides passionate about their work, and make new friends among fellow travelers. What is there not to like?
—
Ready to plan your next trip? Contact us today!