Mexico, a country full of dynamic culture, ancient ruins, incredible cuisine, and jaw-dropping beaches, is often thought of as a resort-centric tourist destination with the resorts of Cancun at the forefront. While Cancun does have its charm, it's the Maya Riviera that will truly send you on a worthwhile travel experience in Mexico. Here's why you should visit Riviera Maya in Mexico if you are looking for culture and fun within a tropical paradise.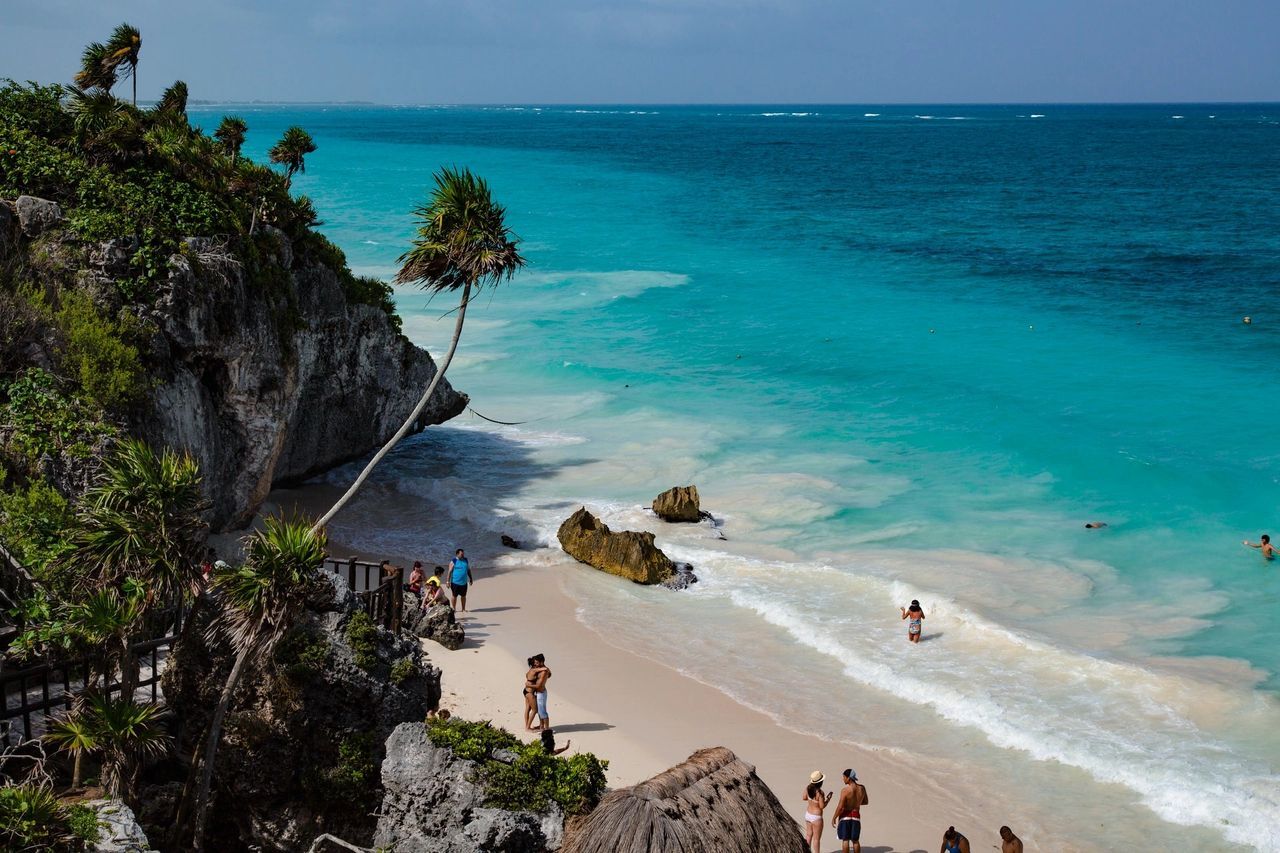 Cancun is not the Riviera Maya.
The city of Cancun was built in the 1970s as a tourist destination, sitting at the top of the Yucatan Peninsula in Mexico. On the other hand, the Riviera Maya is a region located to the south of Cancun with cities like Tulum and Playa del Carmen. Where Cancun is a massive resort hub with visitors spending most of their time between the beach and their resort, Riviera Maya is the best of both worlds. Stay in gorgeous resorts or hotels, walk along tropical beaches, explore the nearby jungles, and find yourself happily immersed in a hidden natural swimming hole. Here's why you should visit Riviera Maya.
Note: You can still stay in Cancun and experience a lot of these activities. You just have to venture out of the resort hub and into the true paradise of this special part of Mexico.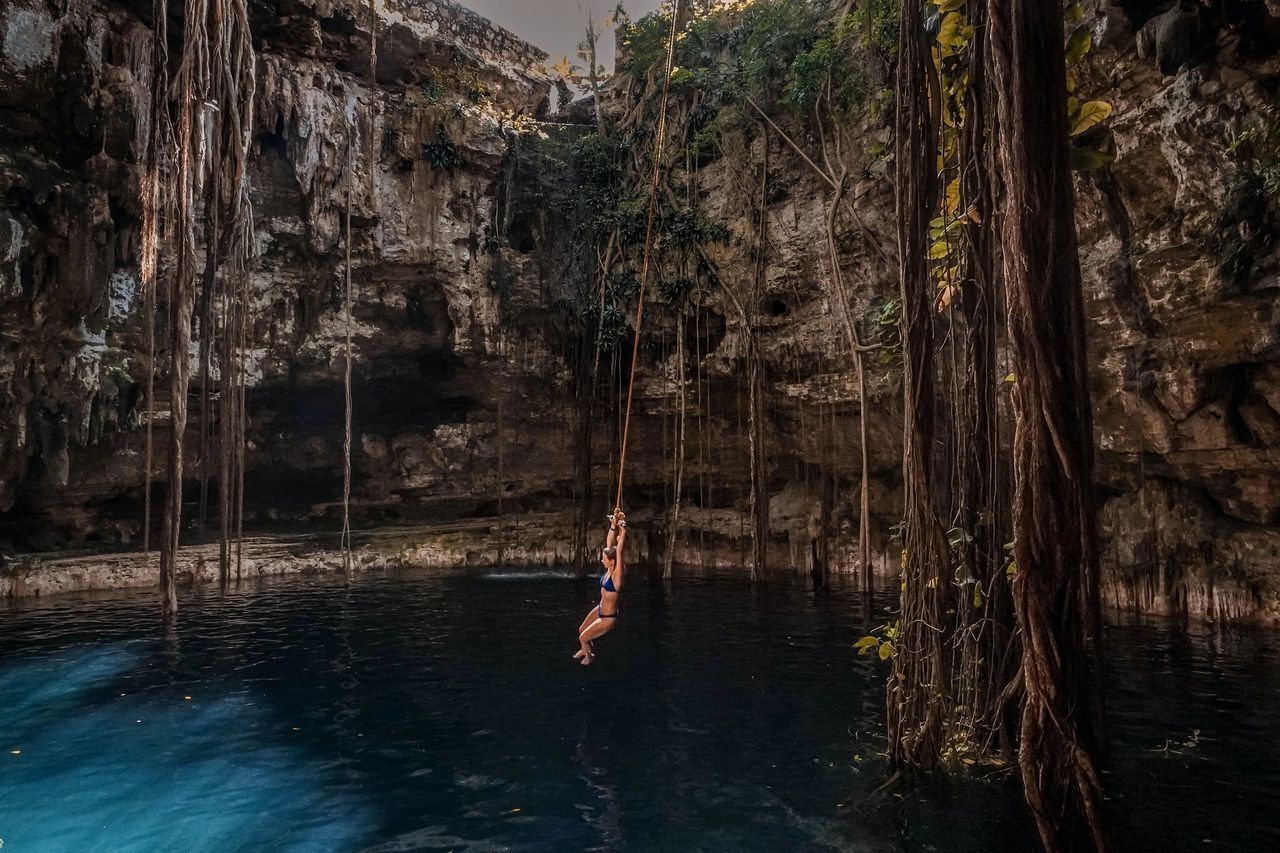 You can swim in dozens of natural swimming holes.
These fascinating natural swimming holes are called cenotes. They are found within caves, made from the collapse of limestone bedrock, and are an absolute must-have experience in Riviera Maya.
There are dozens to discover around the area. The most popular is Gran Cenote. Surrounded by nature, this cenote has a wooden pool deck built around it to easily get in and out of the water. But get there early as it tends to get busier during the day! Cenote Choo-ha is another fantastic cenote to check out. It's less popular than Gran Cenote, but still absolutely worth experiencing. Also, where Gran Cenote has an open ceiling, Choo-ha only has a small gap, so this one feels more like a cave.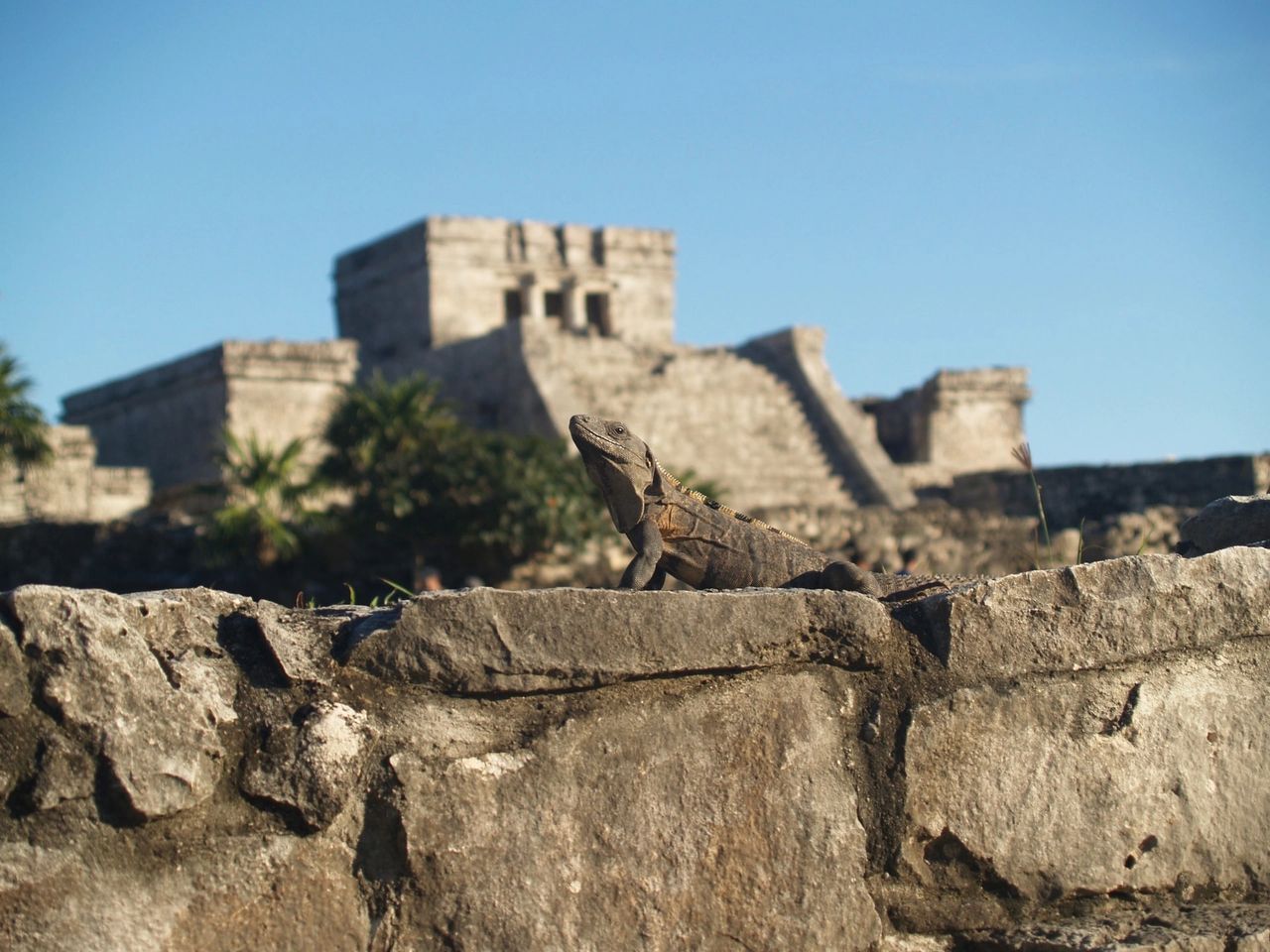 The ancient ruins and nature are incredible.
A trip to Riviera Maya in Mexico is hardly complete without visiting ruins. Visit Tulum and see 13th-century walled Mayan ruins at the Tulum National Park. There are quite a few ruins to see like El Castillo, the main pyramid, and the detailed House of Columns. Plus, the archaeological site is incredibly picturesque as it overlooks the Caribbean and boats palm trees, cactus flowers, steep rocky cliffs, and even iguanas. They're fascinating to see and well worth seeing when you visit Riviera Maya.
Also, the Tulum National Park offers a chance to see local wildlife, enjoy nature walks, and soak up the beauty of the jungle. It's a must-visit place for nature lovers in Riviera Maya.
Then, take a full day trip to see the famous Chichén Itzá pyramid-like ruins. This UNESCO World Heritage Site is about two hours away from both Tulum and Cancun, and is well worth a day trip when you visit Riviera Maya.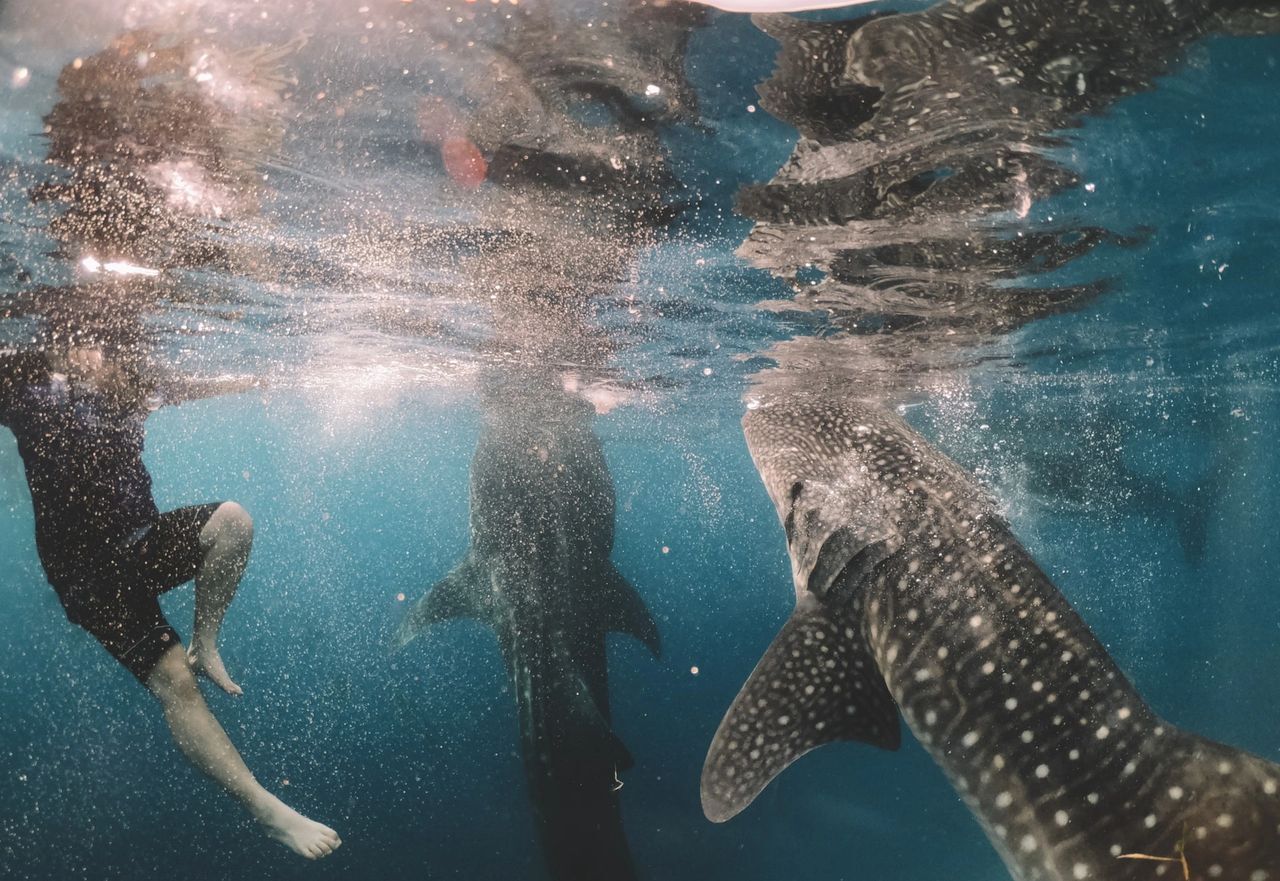 You can swim with whale sharks.
Check off some bucket list experiences in Riviera Maya! You can actually go swimming with whale sharks on Isla Holbox, a tiny island north of Cancun. While whale sharks aren't actually sharks, they are in fact the world's largest fish, and they are completely harmless to humans.
Visit Isla Holbox from the summer months from June to September to enjoy this Riviera Maya activity.
There are some fantastic cultural museums to check out.
One of the world's most iconic Mexican painters, Frida Kahlo, has an entire museum dedicated to her in the heart of Playa del Carmen. Visit the Museo Frida Kahlo and discover interactive exhibitions, sculptures, and unique collages in a small yet inviting venue.
If you find yourself in Cancun, you may be surprised to know that you can easily indulge in some Maya culture at the Mayan Museum in Cancun. This beautifully designed archaeological museum has been designed around the San Miguelito Ruins, dating back to AD 1250 and 1550, and inside offers ancient artifacts and insights into Maya culture. It's a treat for anyone interested in learning more about this intelligent ancient civilization.
Also in Cancun, there's an underwater museum where you can dive and see sculptures nestled on the seafloor of the Caribbean. You can dive, but there is also the option of using a glass-bottom boat if diving isn't your thing. The museum is a non-profit and is highly devoted to the art of conservation. So, it's an organization worth supporting when you visit Riviera Maya!
Are you eager to visit Riviera Maya? We are ready to make it happen for you! Consult one of our expert travel advisors today, and we'll find you the best deal and experience to suit your needs.
—
Ready to plan your next trip? Contact us today!