The capital of fashion and gastronomy, the city of lights, the city of love, Paris has more nicknames than a King has mistresses, the French comedian Coluche once joked. There are many beautiful cities around the globe but none surpass the French capital when it comes to beauty, history, culture, romance, and sheer renown – the Eiffel Tower may be the most recognizable monument in the world. The tourist attractions and highlights are well documented online and in guidebooks, but what of the Paris of ordinary Parisians? How do they experience their hometown? Here's where to go, and what to do, to find out!
Hire a French Travel Expert Today!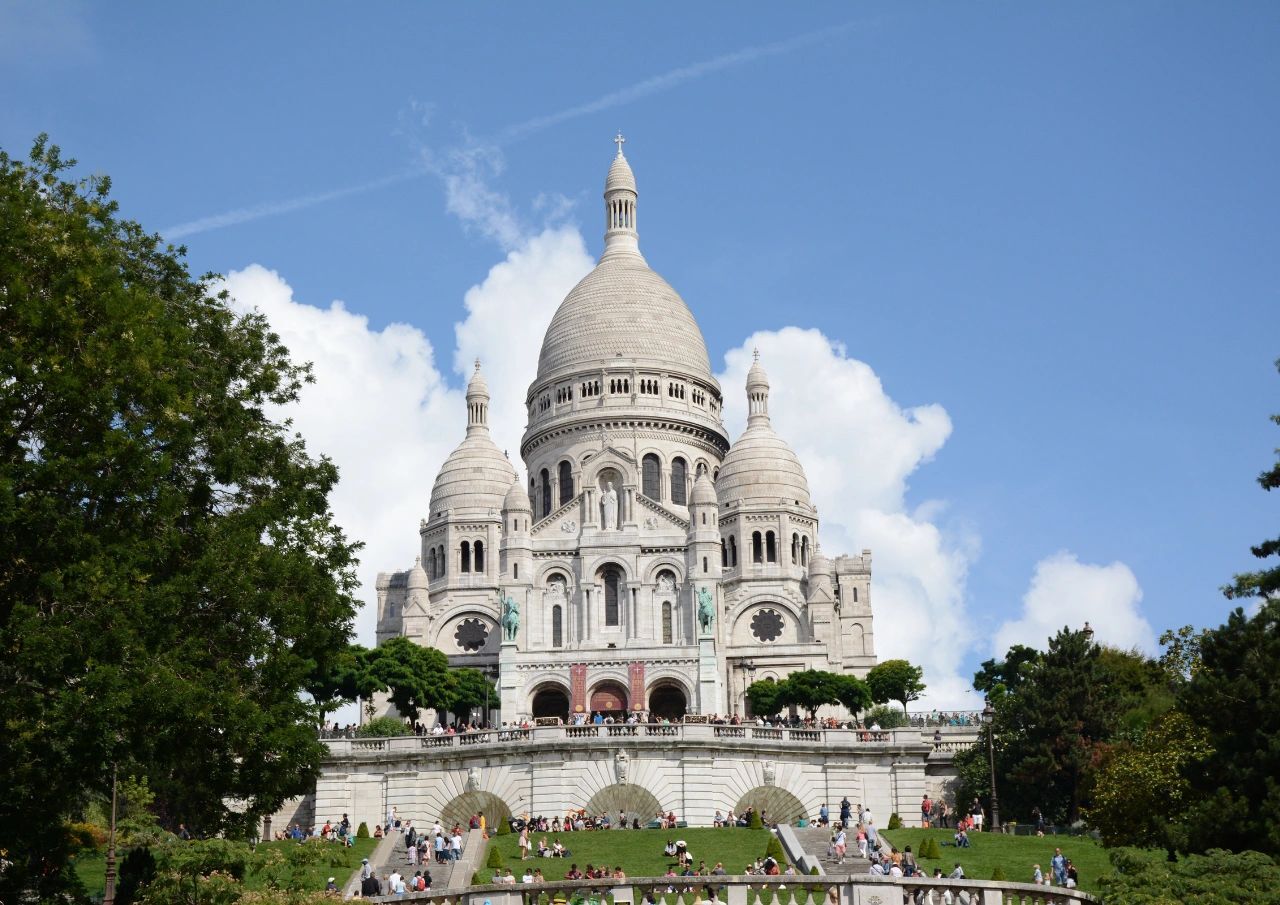 Montmartre and Notre Dame
It would be a tragedy to go to Paris and miss Montmartre! The small hill (La Butte, in French) in the 18th arrondissement upon which stands the Sacré Coeur basilica, with its splendid white dome, is also the surrounding district, which still has the feel of the village it once was. Get your portrait – or caricature – drawn on the open square below the basilica, where some of the best artists gather. In the fall, street stalls sell freshly roasted chestnuts here too. Then descend by any one of Montmartre's beautiful, tree-lined stairways, and stroll its cobbled streets and alleys.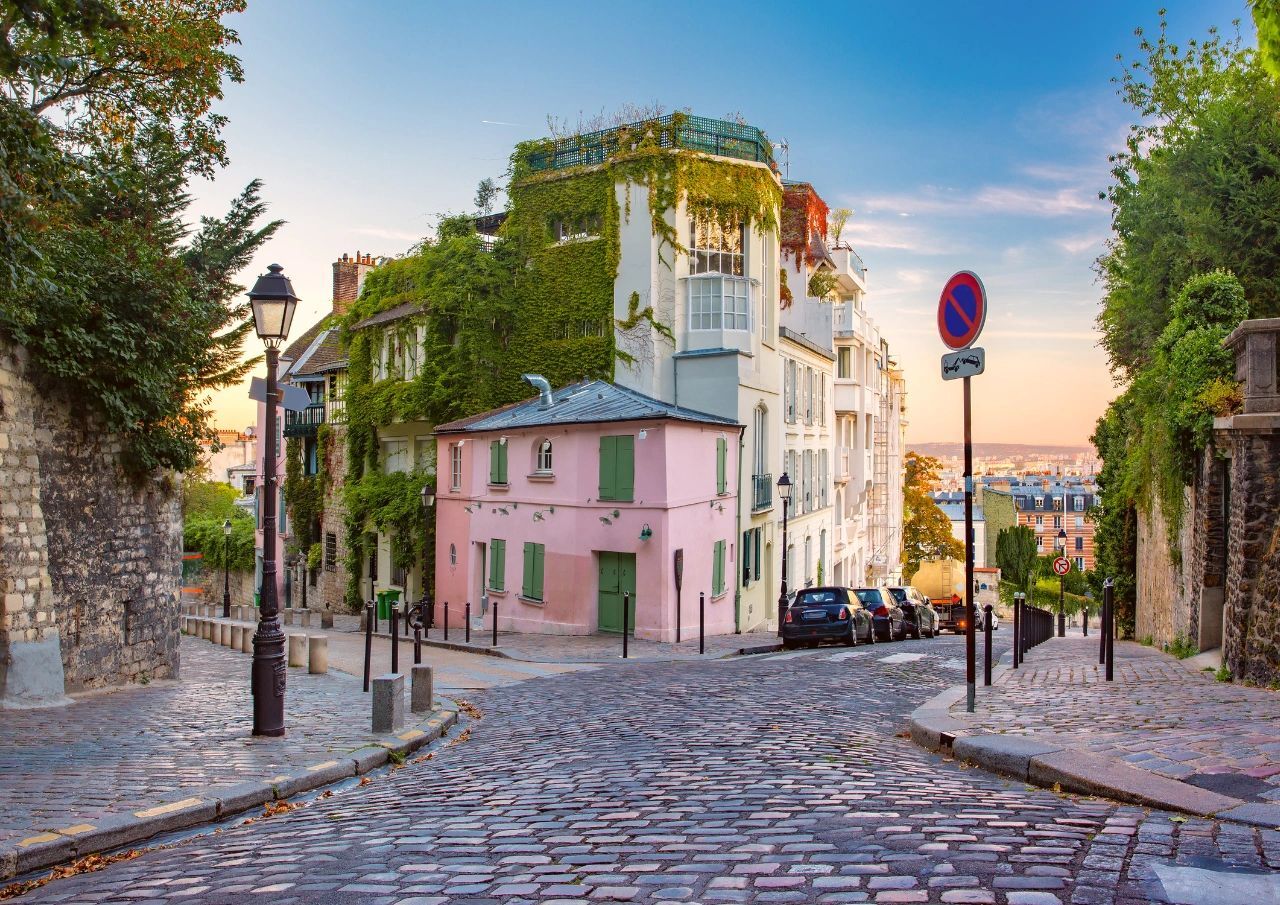 Montmartre was home to Van Gogh and Picasso, and the movie Amélie Poulain was filmed here too. Montmartre is also home to the world-renowned Moulin Rouge cabaret. And if you'd like to explore the whole village from the comfort of your seat, there's even a little train tour to take you around.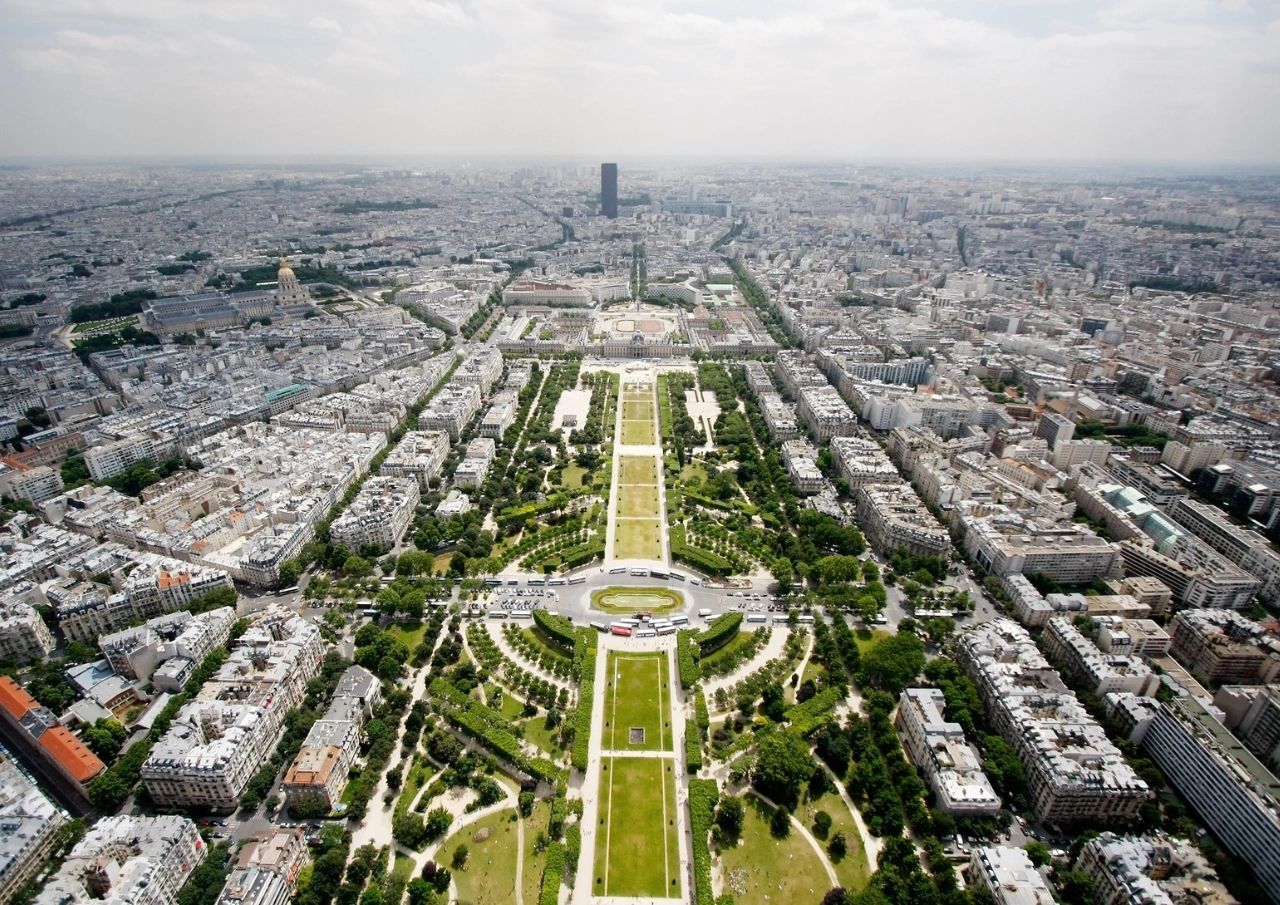 Champ de Mars and Trocadero
Champ de Mars is the large public garden located on the south bank of the Seine, and extending almost to the base of the Eiffel Tower. It's the perfect place to chill while getting a great view of the Iron Lady. Go local and take your picnic there – a fresh baguette, fresh cheese and a bottle of wine and you can join Parisians on their lunch break! The gardens are also open at night, so you can go star gazing there or enjoy the spectacular illuminations of the tower after dark – a light show composed of no less than 20 000 glittering lights.
Just next door to Champ de Mars are the Trocadero Gardens, another green area Parisians love, with its manicured lawns and shrubs, fountains, and same view of the Eiffel Tower. The city's museums are popular week-end outings for the locals, and Trocadero is home to the famous maritime museum.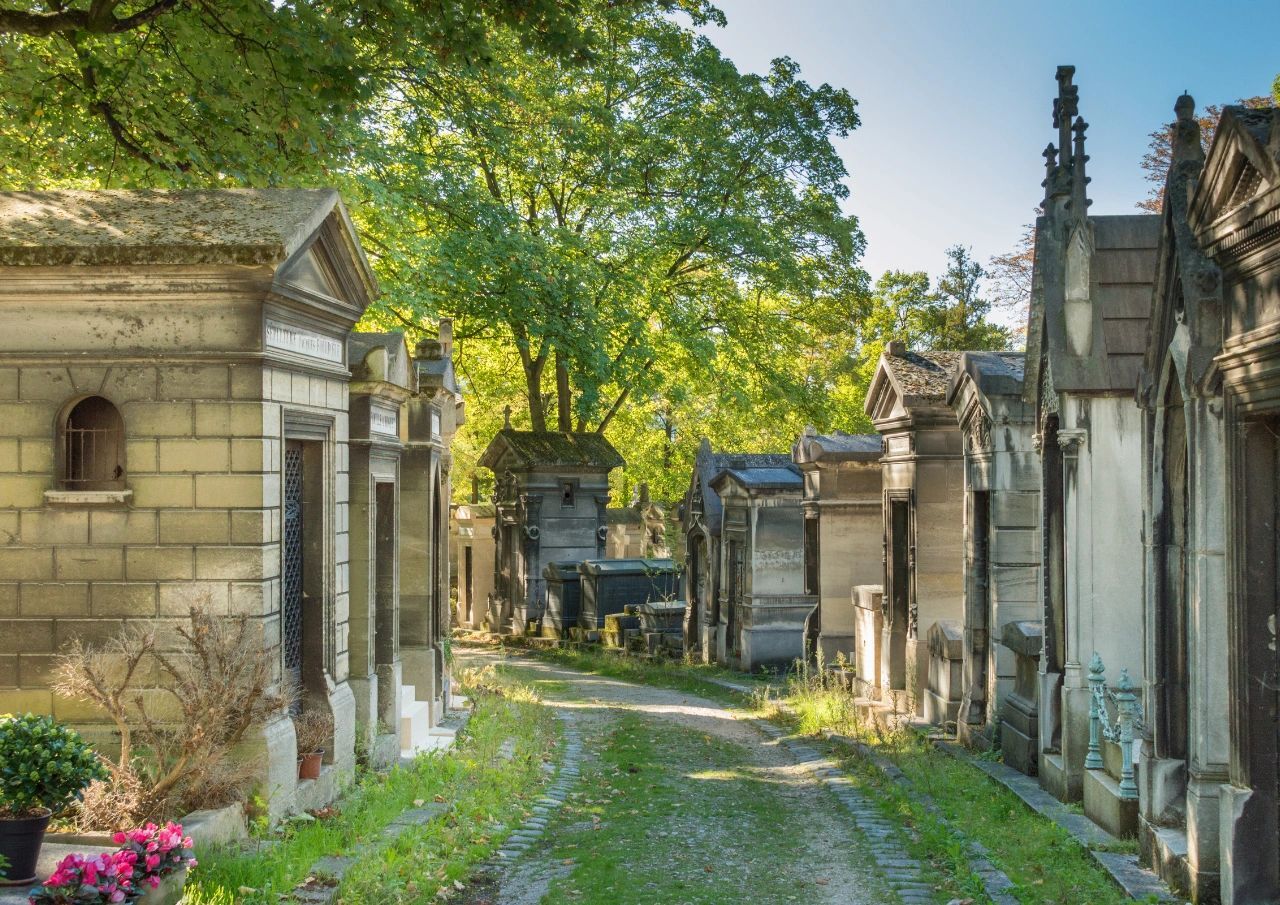 Père Lachaise Cemetery
A cemetery may sound like a bit of a morbid excursion, but Parisians are very proud of the prestigious Père Lachaise cemetery. Occupying a vast 110 acres, it is both a public park and a shrine, where many famous people are entombed, among them Frédéric Chopin, Maria Callas and Jim Morrison. It is the most visited cemetery in Paris. Admission is free for a stroll along its cobbled paths, among the trees and some 70 000 burial plots.
Hire a French Travel Expert Today!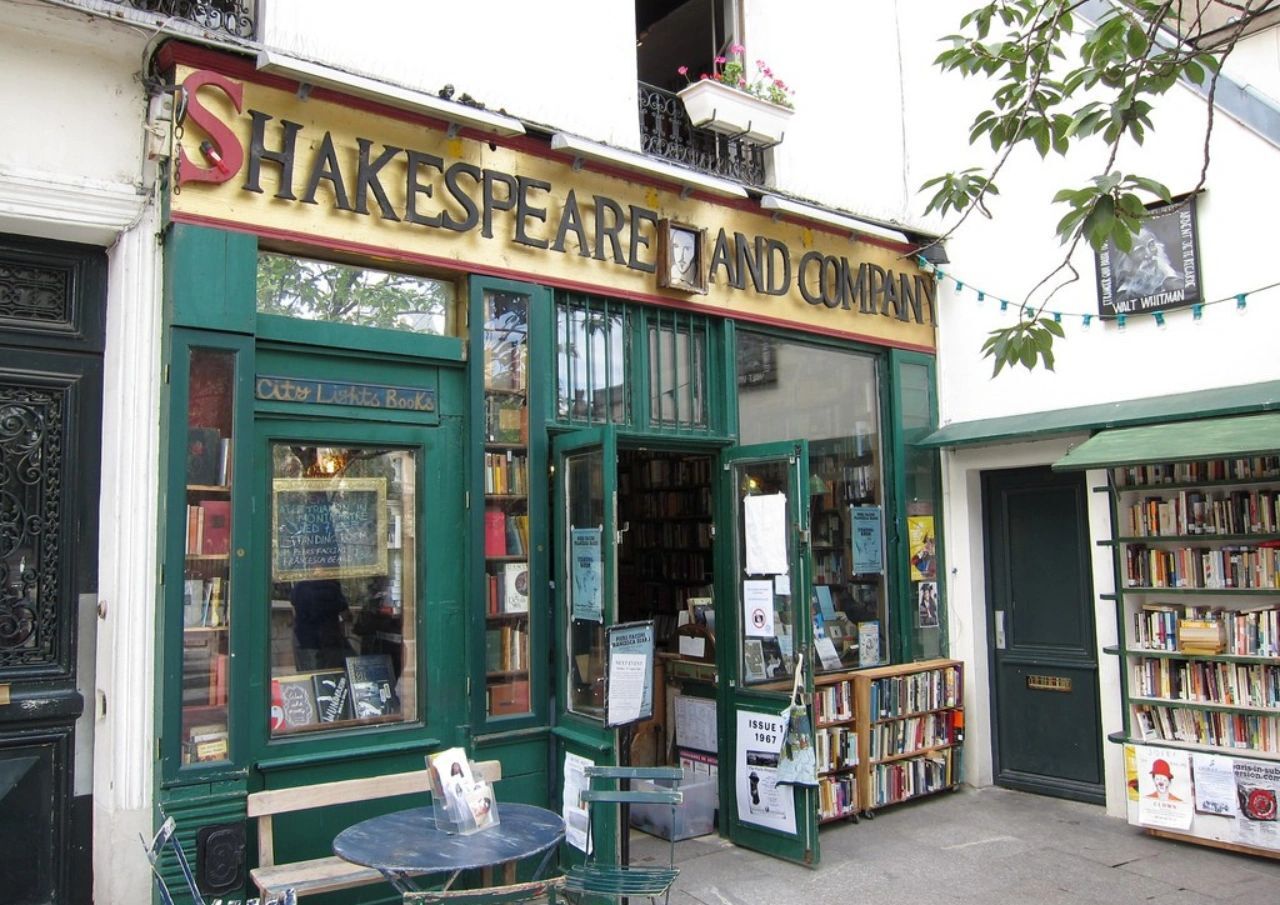 Latin Quarter
The Latin Quarter, in the 5th arrondissement, is picturesque in the extreme, with its winding cobbled streets and ancient buildings, among them the renowned Sorbonne University. Its bistros and bars are vibrant with student life, and it is home to the Shakespeare and Company bookshop, well-loved by Hemingway and still to this day one of the favorite haunts of Bohemian writers and book lovers. Bookstalls line the banks of the Seine too, but there is so much more, densely packed into this small area! The Pantheon – a mausoleum where Victor Hugo and Marie Curie are buried; museums, like the natural history museum and the Curie Museum; and the flowering plants of the Jardin des Plantes botanical gardens. So much of the soul of Paris lies in the Latin Quarter that it is a must, and Parisians are so fond of it that you'll mingle easily with them too.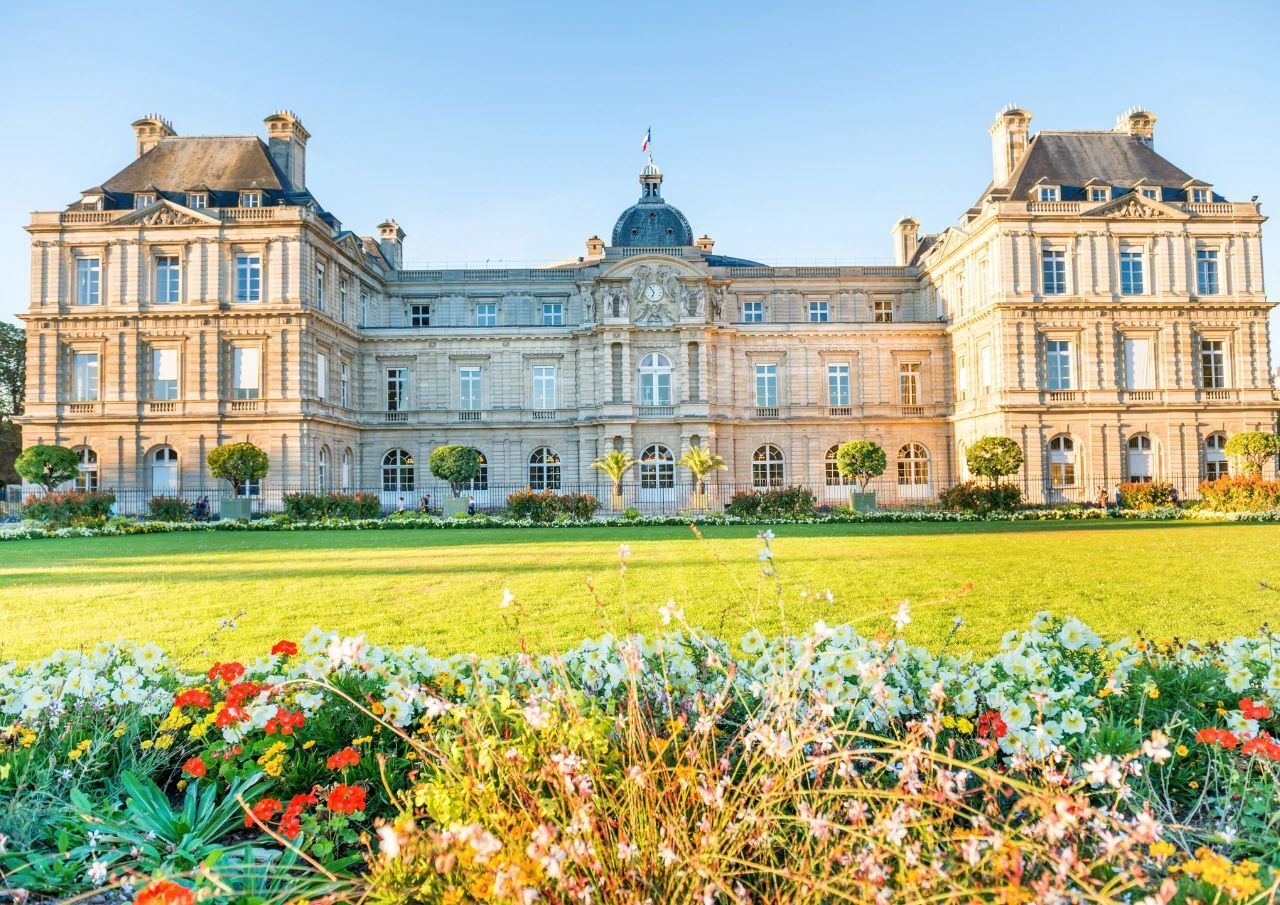 Luxembourg Garden and Saint Germain des Prés
Another favorite of Parisians for their lunch break, evening or week-end strolls, Luxembourg garden is home to a 17th century palace, neat tree-lined avenues, ornate fountains, historical sculptures and a profusion of flowers in all seasons. On one side is the Latin Quarter, on the other, Saint Germain des Prés and its historical cafés, where literary giants have discussed lofty ideas, movie stars shared film-set anecdotes and celebrities simply come to hang out and enjoy the uniquely Parisian vibe.
Hire a French Travel Expert Today!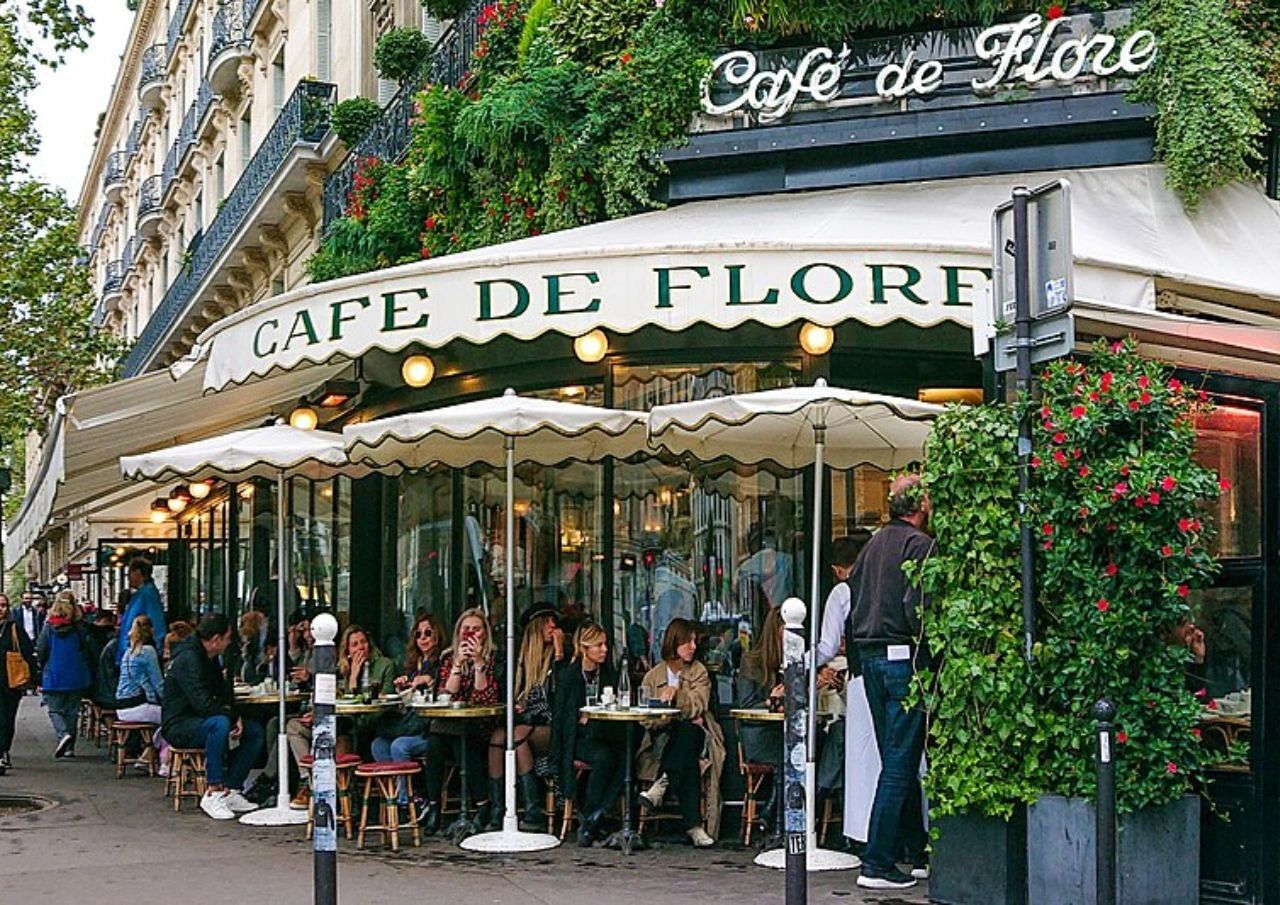 Ernest Hemingway, James Joyce, Jean-Paul Sartre and more whiled away innumerable hours at Les Deux Magots, while the Café de Flore next door was favored by an eclectic mix of patrons such as Trotsky, Pablo Picasso and Albert Camus. More recently, fashion icons like Paco Rabanne and Karl Lagerfeld have also been regulars here. But Saint Germain is also a great place for museums (of course), high-end shopping, contemplating the Seine from its bridges, or just strolling through quintessentially Parisian streets.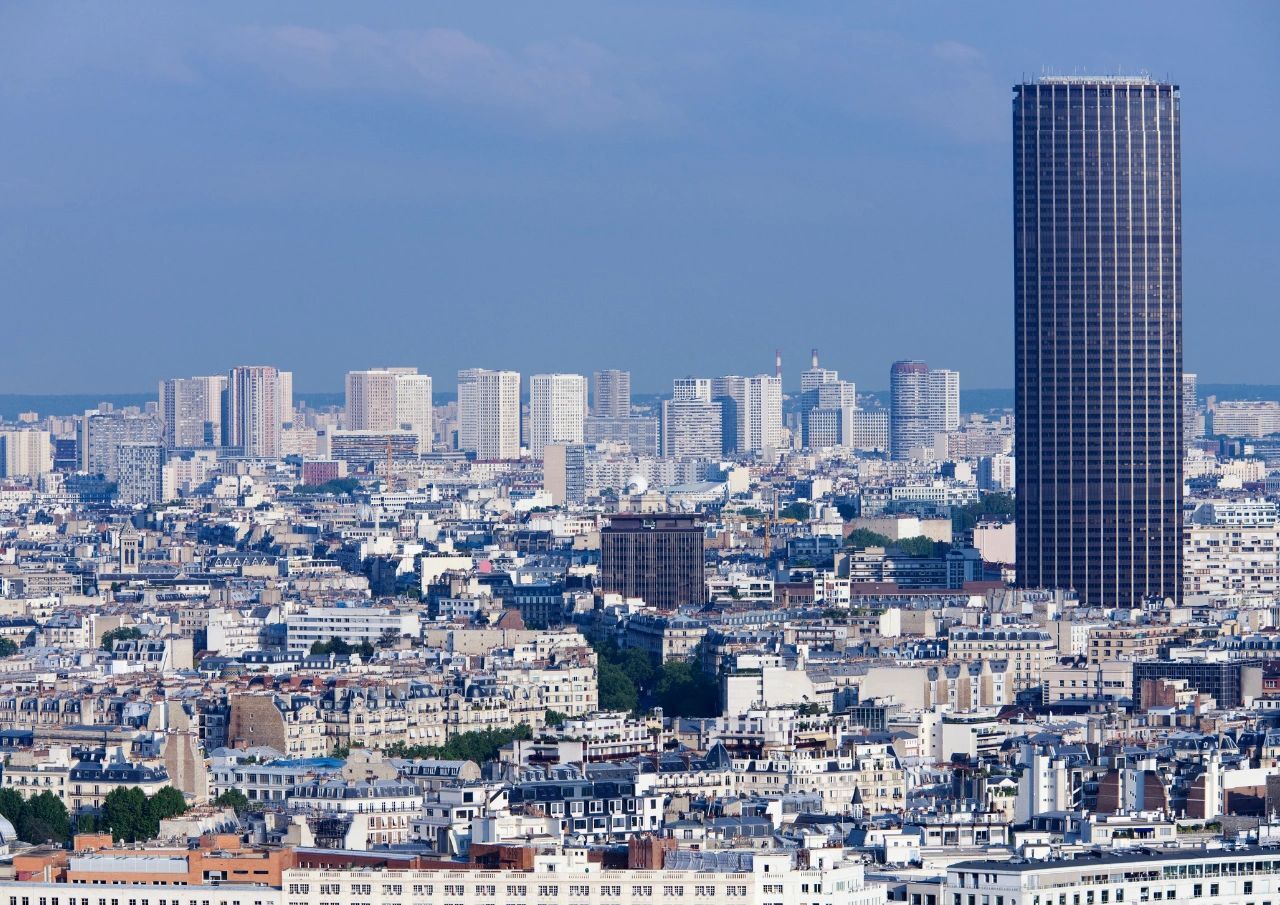 Montparnasse
Situated on the river Seine's left bank in the 14th arrondissement, and bordering the Latin Quarter and Saint German to the north and northeast, Montparnasse is just as vibrant and steeped in literary and artistic history as its more famous neighbors, but free of the crowds of tourists. Aside from the celebrities above, who liked to come here for a change of air, the painters Modigliani and Marc Chagall, and writer D.H Lawrence made the Montparnasse area their territory. Here you'll also find the Montparnasse tower, the only real skyscraper in the whole of Paris. It's not quite as high as the Eiffel Tower, but the 360-degree observation floor, and the open air rooftop, are in fact much better places to get great views of the whole of Paris, and her sunsets, so definitely worth the trip. And you can also eat the best crêpes in town in any one of the neighborhood's crêperies.
Hire a French Travel Expert Today!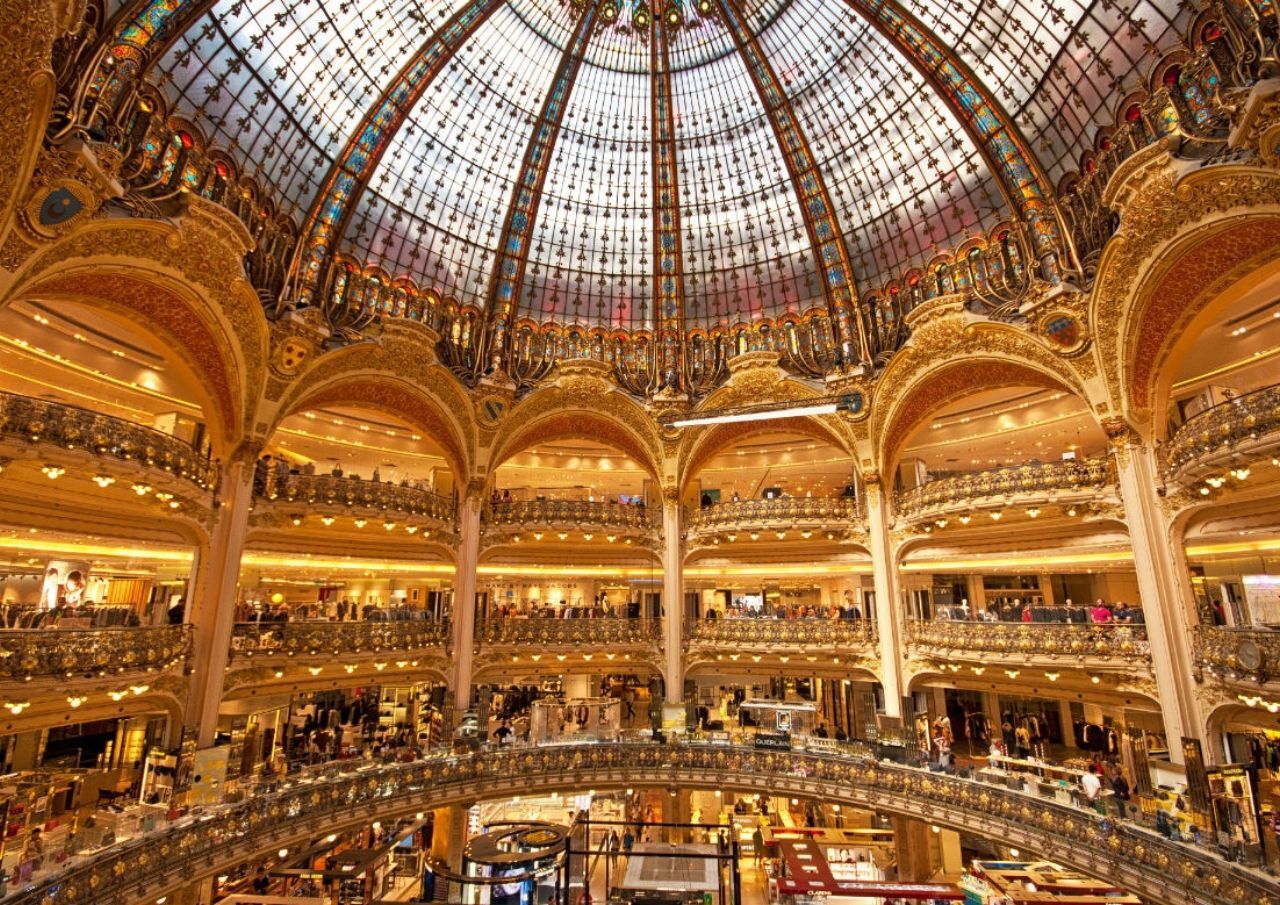 Paris Department Stores
The Parisians love their department stores. They are often enormous, stately or classy buildings, with a greater array of shops than most US stores, and places to eat, drink or just sit and relax. Local people love to go there and just stroll around, window shop, or as an excursion on a rainy day. The Galeries Lafayette on Haussman Boulevard in the 9th arrondissement is perhaps the most beautiful. An art nouveau design from the turn of the 20th century, with a magnificent glass dome, it is great for clothes, food and general purchases. Next door is Printemps, for fashion, beauty and luxury goods, but also brands for lesser budgets. Printemps has both a beautiful rooftop for amazing views of the city, and a spectacular dome, above the Brasserie Printemps which offers great food. Just twenty minutes on foot from the Eiffel tower, in the 7th arrondissement on the left bank, is Le Bon Marché, generally considered the first department store in the world. It's mostly high-end fashion, with the odd good deal thrown in, but you can also just go there for the little-known bookshop and café on the top floor. Just west of Le bon Marché is the Grande Épicerie de Paris, a gourmet food store that will leave you wide-eyed and drooling! From the best French delicacies to exotic foods from around the world, it is a paradise for foodies and lovers of French cuisine.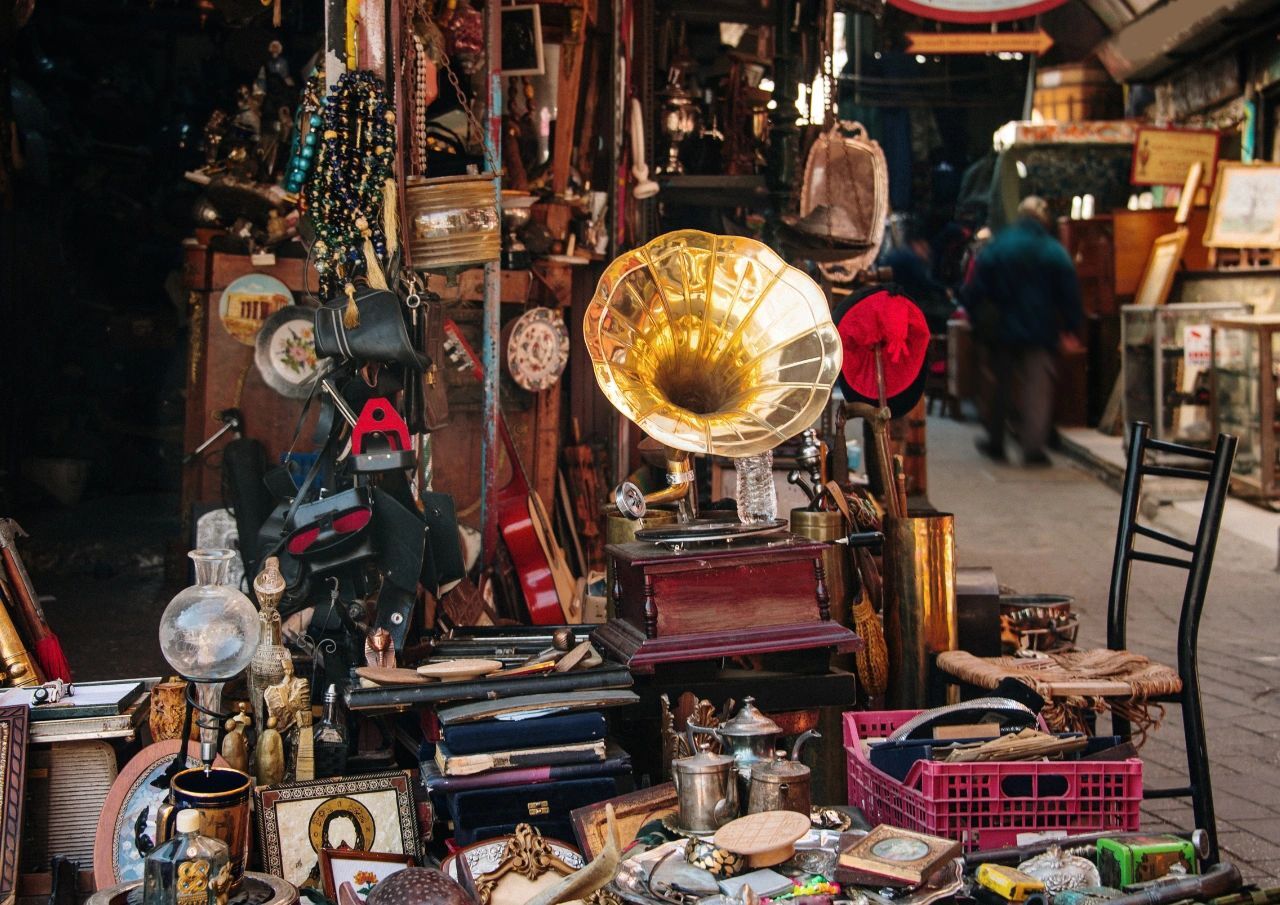 Clignancourt Flea Market
This it a radically different kind of shopping! Spread over almost twenty acres, the flea market at Clignancourt may be the largest in the world. Hosting around 3000 tradespeople, and drawing just shy of 200 000 visitors on weekends, you'll find antique furniture, vintage objects, toys from different eras, ceramics, books, kitchenware, and even musical instruments. On the fringes, you'll find joss sticks, incense, cheap shoes, clothes, watches, and so on. It is unlike any other flea market on earth – from respectable antique dealers selling genuinely rare objects, to opportunistic weekend traders with questionable goods, the Clignancourt flea market is not a place you're likely to forget – and you might just pick up a rare and unique gift, or secure a great deal on some peculiar curio!
Hire a French Travel Expert Today!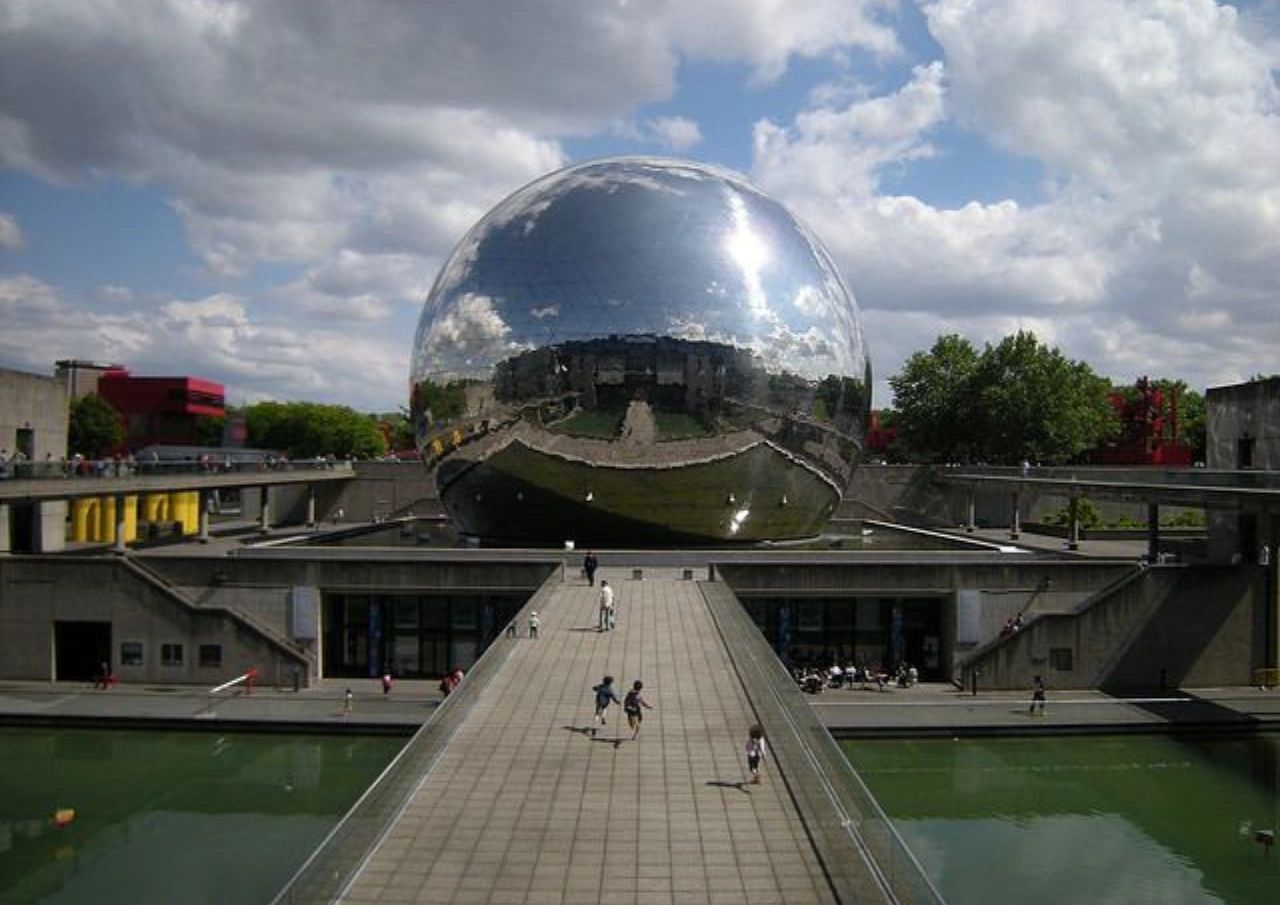 Cité des Sciences et de l'Industrie
This is quite simply the largest, most modern and most varied museum in the whole of Europe, and has had over 70 million visitors since its launch in 1986. Located in La Villette, one of the biggest parks in Paris, it boasts a planetarium, a submarine, an aquarium, an IMAX cinema, an auditorium, and three tall bio-climatic greenhouses, all built only of glass without frames or supporting fins. And that's far from the whole deal! There are countless activities for adults and children alike. Designed around the themes of water, plants and light, it is surrounded by lakes, and has vegetation both inside and out. And, of course, restaurants.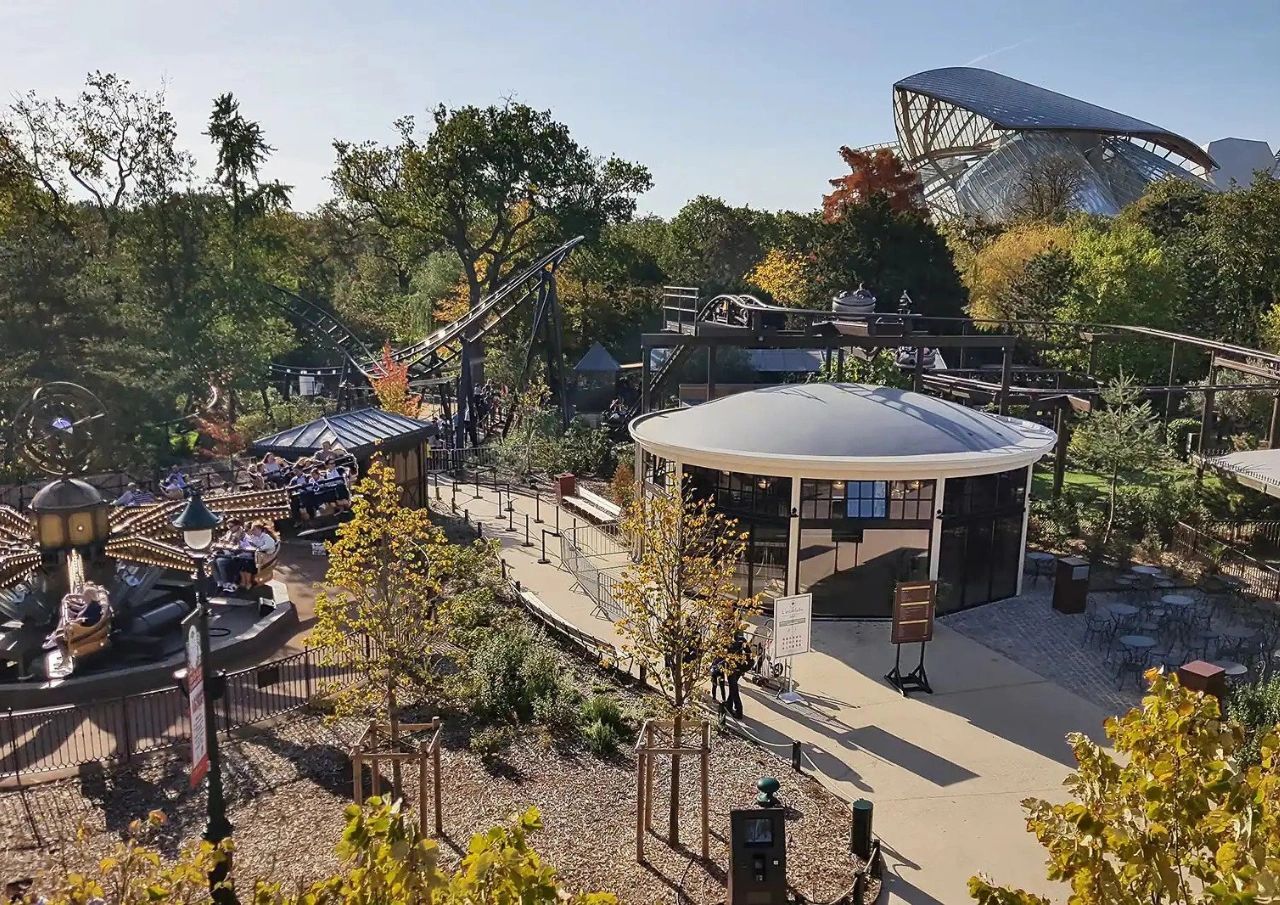 Jardin d'acclimatation
The Jardin d'acclimatation, or acclimatization garden, was originally built by Napoleon as a place for plants and animals brought from France's colonies to acclimatize to local conditions. With its footpaths, green lawns, ancient oaks and cherry trees, it is a lovely public garden to relax in on a summer's day. Nowadays, it is also home to a children's amusement park, and makes for a really fun family outing. The garden has around 40 attractions, including a 19th century little train, pony and camel rides, a hall of mirrors, balloon rides, and puppet and magic shows. There are also educational features such as a small farm and large aviaries.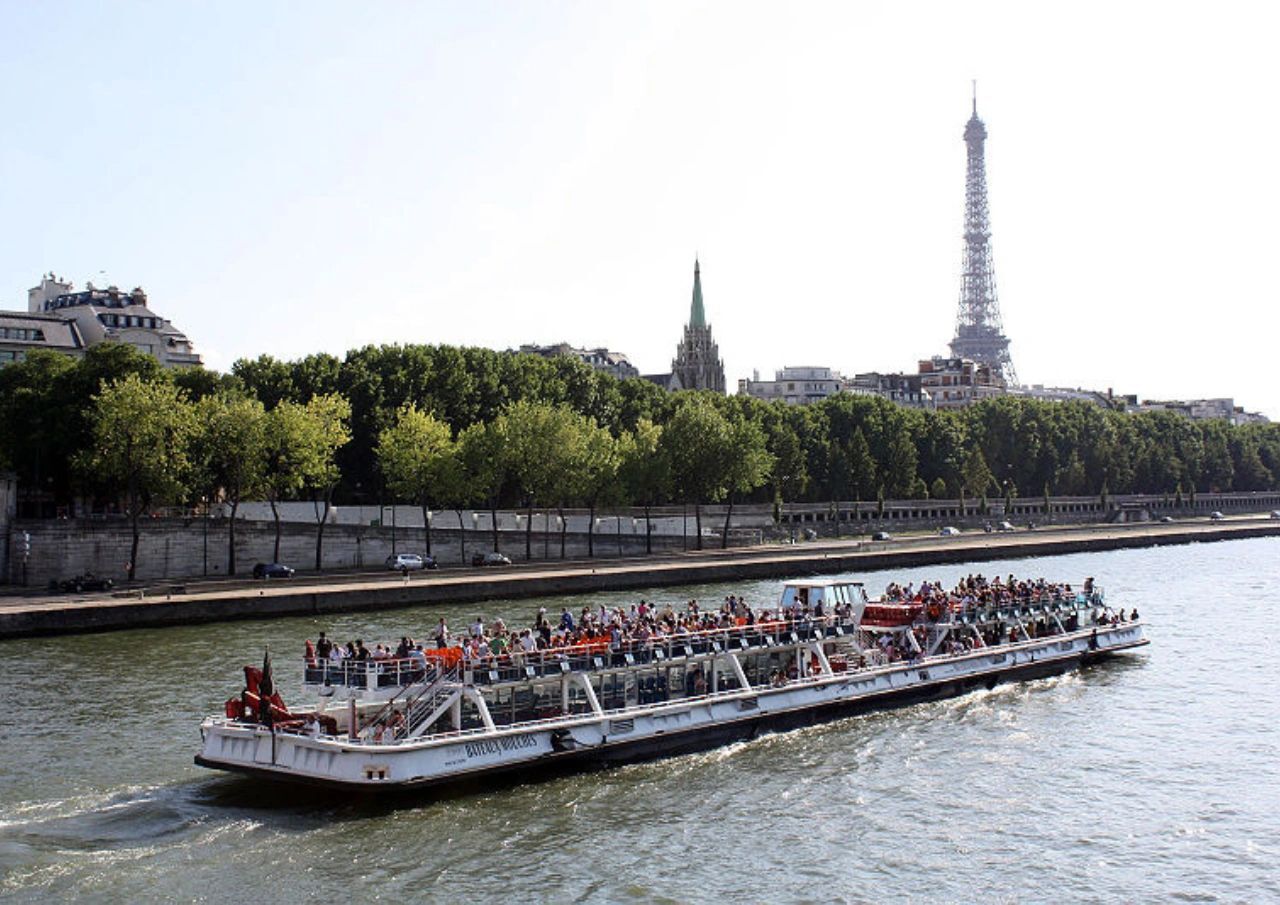 Bateaux-Mouches
The bateaux-mouches are open excursion river boats (with a covered area in case of rain!) that offer various cruises, mainly along the River Seine. They are a huge tourist attraction, as they offer a unique way to see a large area of the city, and a one-of-a-kind experience on the Canal Saint Martin portion which is partially underground! But Parisians too love to cruise along their river at a leisurely pace, and take in a view of their city from all directions. From daytime sightseeing, to lunchtime and dinner cruises, these boats are a magical way to see famous landmarks in Paris and see the bridges along the river.
Hire a French Travel Expert Today!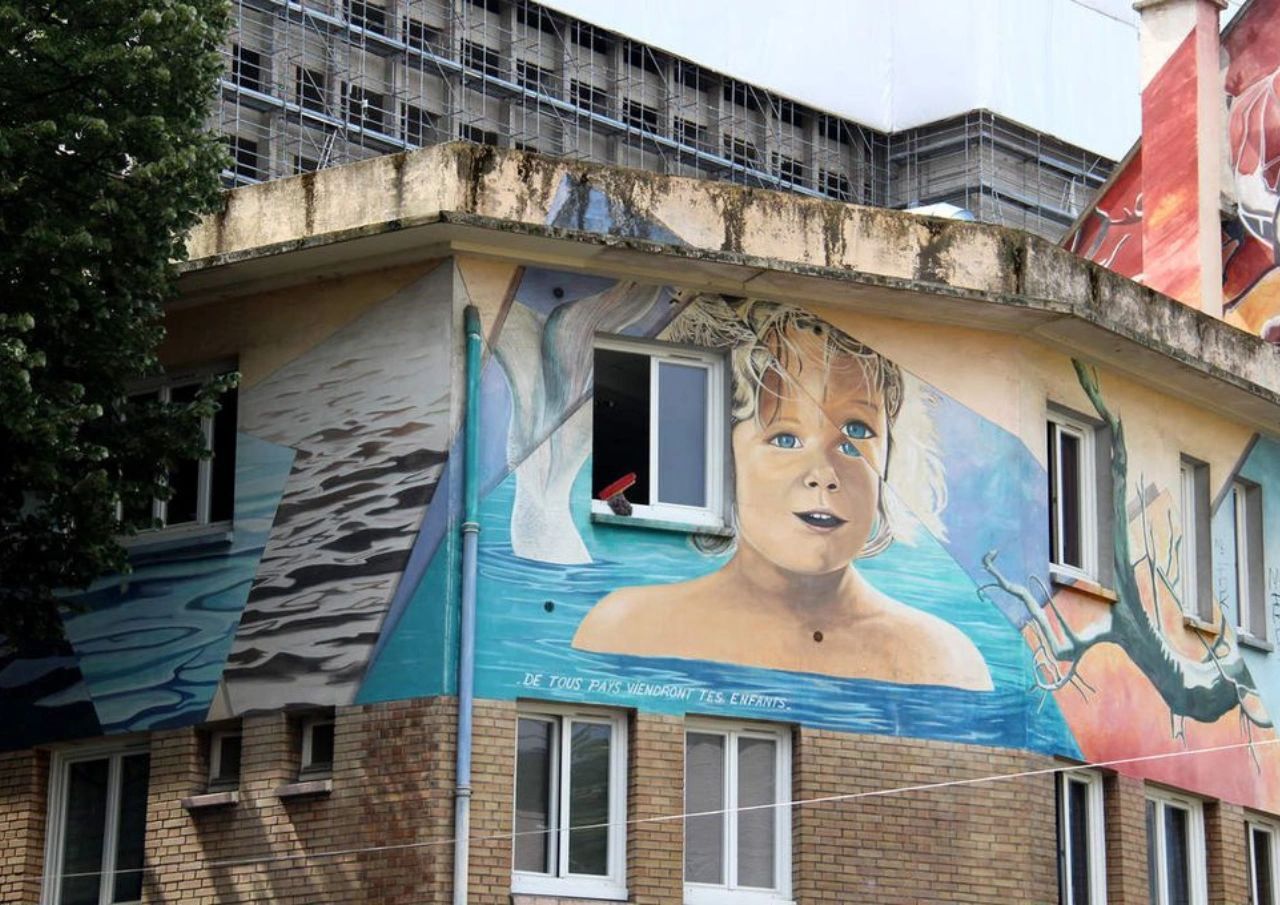 Street Art 13
Last but not least, one of the least known but most awesome places in the French capital, Street Art 13, in the 13th arrondissement, is a street art museum under the open sky, best explored on foot. Walking tours take visitors through Paris' 13 district, where they discover how street artists have transformed tower block residential housing into works of art by painting huge, colorful murals on them. The tours often offer the opportunity to watch artists at work, as they add to the mural collection. Featured paintings include work by the Chilean artist INTI, and the brilliant American contemporary artist, Shepard Fairey.
—
Ready to plan your next Parisian trip? Contact us today!