The Best Time to Visit Egypt
Visiting Egypt - What to Know and When to Go
Ancient wonders, beautiful landscapes and endless opportunities to explore await you on your trip to Egypt. One of the most iconic locations in the world, Egypt features fascinating pyramids, magnificent temples, and the legendary Nile River. Egypt offers a unique blend of ancient treasures and vibrant culture, making it a dream destination for adventurers and history enthusiasts alike.
The best time to visit Egypt is from October to April, when the generally warm weather cools down enough to spend time outside exploring the banks of the Nile, venturing into the desert and visiting the pyramids.
Here are the best times to visit Egypt and what to expect from every season.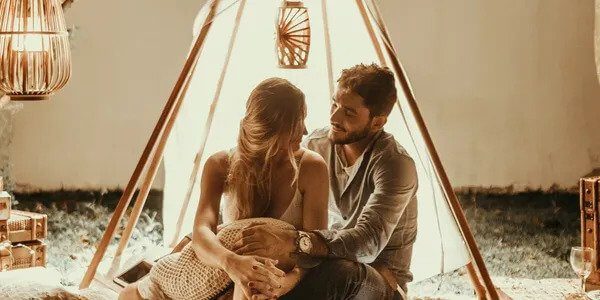 Winter Season: November to February
The winter months, from November to February, are considered the best time to visit Egypt for many reasons. During this period, the weather is mild and pleasant, with temperatures ranging from 65°F to 75°F (about 18°C to 24°C) in the daytime, and cooler in the evenings. This climate provides comfortable conditions for exploring Egypt's ancient sites and bustling cities without being overwhelmed by extreme heat. Exploring iconic landmarks such as the Great Pyramid of Giza, the Sphinx, and the temples of Luxor and Karnak are much more enjoyable during the cooler winter months. Additionally, the Nile River cruises, a popular way to experience Egypt's cultural heritage, are best enjoyed when the weather is mild. Because the winter is so popular, however, you may experience crowds and wait times at the bigger attractions, like the Great Pyramid and the Sphinx. If you visit Egypt in the winter, be sure to book early to secure your trip dates.
Spring Season: March to May
Spring, spanning from March to May, is another great time to visit Egypt. During this season, the weather remains comfortable, with temperatures ranging from 70°F to 85°F (21°C to 29°C), although it can be hotter towards the end of May. The landscapes come alive with vibrant colors as flowers bloom in the desert and along the banks of the Nile River. Spring is an excellent time for desert safaris as the temperatures are not as scorching as during the summer months. This period also offers the chance to witness the Wadi El Rayan Waterfalls in full flow, a rare sight in the arid desert. The spring season also hosts one of Egypt's most significant cultural events, the Abu Simbel Sun Festival. On February 22nd and October 22nd, the sun illuminates the inner sanctum of the Abu Simbel temples, bathing the statues of Ramses II and Queen Nefertari in light. Witnessing this incredible phenomenon will be the highlight of your trip in the spring.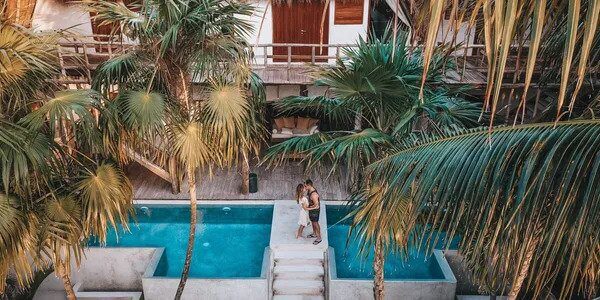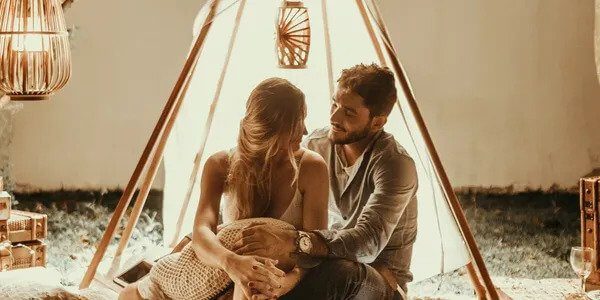 Summer Season: June to August
While the summer months can be extremely hot in Egypt, it is still a popular time for tourists, especially those seeking to explore the Red Sea resorts. Coastal cities like Sharm El-Sheikh, Hurghada, and Marsa Alam offer a respite from the scorching inland temperatures, with temperatures ranging from 85°F to 105°F (30°C to 40°C). The summer season is a great option for beach lovers and water sports enthusiasts. The Red Sea is warm and inviting, providing excellent conditions for snorkeling, diving, and other marine activities. However, it's essential to stay hydrated, wear sunscreen, and take precautions against the intense heat.
Fall Season: September to October
The fall season, from September to October, offers a pleasant transition from the scorching summer to the more moderate temperatures of the approaching winter. The weather is still warm, with temperatures ranging from 75°F to 95°F (24°C to 35°C). During this time, the crowds begin to thin out compared to the peak summer months, making it a great time to explore Egypt's popular attractions without feeling overwhelmed by tourists. Fall is also an excellent time to visit the Western Desert, including the White Desert and the Black Desert. The milder temperatures allow for more comfortable camping and trekking experiences in these breathtaking landscapes.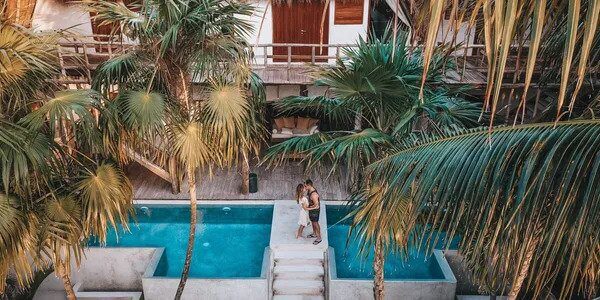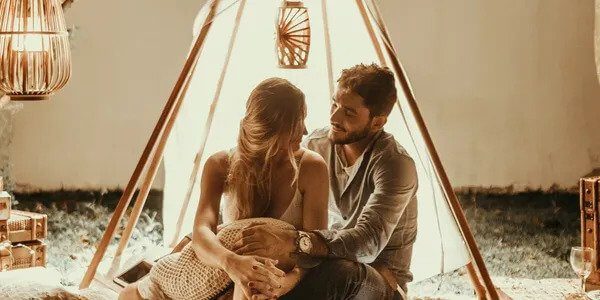 Ramadan and Islamic Festivals
One important factor to consider when planning a trip to Egypt is the timing of Islamic festivals, especially Ramadan. Ramadan is the holy month of fasting and spiritual reflection for Muslims, and its observance has a significant impact on daily life in Egypt. During Ramadan, which follows the Islamic lunar calendar and shifts approximately 10 to 12 days earlier each year, many businesses and tourist attractions may operate on reduced hours. While some travelers may find it intriguing to experience the cultural significance of Ramadan, you may prefer to plan your visit outside of this period to ensure more availability and regular schedules for trips and tours.
Egypt, with its timeless allure of ancient wonders and vibrant cultural heritage, is a destination that captivates travelers from all corners of the world. Choosing the best time to visit this mesmerizing country depends on your preferences, tolerance for heat, and the amount of exploring you want to do. In general, shoot to visit from October to April to avoid the highest temperatures in the Egyptian desert. The winter season, from November to February, offers comfortable temperatures for exploring iconic landmarks and cities. The spring season, from March to May, showcases blooming landscapes and hosts cultural events like the Abu Simbel Sun Festival. The fall season, from September to October, provides a transitional period with milder temperatures and fewer crowds. Whenever you visit Egypt, be sure to book your trip early and don't miss the popular tourist attractions like camel rides and visiting the pyramids. Happy exploring!
Start Planning Your Tailor-Made Trip by Contacting one of Our Egypt Specialists!
Hassle-Free Dream Travel!
Melissa Allen
12 October 2023
We recently booked a vacation through Kaitlyn Skapura with The Travel Byrds, and we are beyond thrilled with her outstanding service and exceptional attention to detail. From start to finish, Kaitlyn went above and beyond to ensure our dream vacation became a reality. From the initial consultation, Kaitlyn listened attentively to our preferences, interests, and budgetary constraints. Her extensive knowledge of destinations and accommodations allowed her to curate an itinerary that perfectly matched our desires. Communication throughout the planning process was prompt and efficient. Kaitlyn promptly answered all our questions and provided invaluable recommendations to optimize our travel experience. Her attention to detail and personal touch gave us peace of mind, knowing that every aspect of our trip was carefully considered. Thanks to Kaitlyn's thorough planning, the flight arrangements, hotel bookings, and transfers were seamless. Additionally, all our pre-booked activities and excursions were perfectly timed and hassle-free, allowing us to fully immerse ourselves in each destination's beauty and culture. Kaitlyn's dedication to making our vacation unforgettable was evident in every interaction, and we couldn't appreciate it more. We can't wait to start planning our next adventure! Thank you, Kaitlyn, for making our vacation an unforgettable experience!
Haley was great and walked us through everything. Planned on super short notice and she made sure it was amazing. Brought a baby to Italy and she made it easy. Ask for her!
Emily Navarro
7 October 2023
I cannot recommend Kaitlyn enough! Our first trip to Italy was truly perfect and it wouldn't have been without her planning it. Kaitlyn made sure everything was within walking distance for us and if not, she had transports planned and thoroughly explained how all trains/taxis/transports worked so we wouldn't get confused. Between all of the tours and excursions and extra recommendations Kaitlyn gave, she truly exceeded our expectations. We can't wait to work with her again!
Lauren Baxter
6 October 2023
Kaitlyn is a great planner! She planned a trip for my sister and I to spend a little over a week in Greece! Our itinerary was the perfect mix of historical, touristy, relaxing, and still had time to explore! The app had all of our dates, times and documents so we didn't have to keep up with emails or printouts. The hotels were in great locations with great views! The guides for the tours she recommended were knowledgeable and friendly! Kaitlyn was also able to help us get a ferry rescheduled and refunded when it was cancelled! Already booked my next trip with her!
Reeve Hoover
5 October 2023
Byrd, planned a stellar post destination wedding trip to Germany, Edinburgh and London with all kinds of special touches. The transportation from place to place was stress free and seamless. The accommodations she found for us were unique and spectacular, especially the Fingal boat hotel in Scotland where the service was the best I have received in any hotel. It was unique, beautiful, luxurious, and yet quaint at the same time, and the service was to die for. The tours were wonderful. The meal recommendations right on point and our activities matched our interests and were so much better than expected. The only problems we had (lost luggage) were outside of Byrd's control and the quality of the trip overshadowed the drama of the lost luggage. Would not want to do any trip without Byrd.
Valarie McCarthy
30 September 2023
Thanks to the Travel Byrds, and Brittney Holbrook (travel advisor extraordinaire) specifically, I had an amazing, carefully planned trip to Scotland. In the beginning, I appreciated how Brittney listened to what I wanted for my trip, and together we adjusted things here are there to make sure it was exactly the experience I dreamed of. Brittney was mindful of my budget, responsive to my many questions leading up to the trip, and never made me feel rushed when we spoke - it was like she had all the time in the world for me. The Travel Byrd staff has some cookie cutter emails they send leading up to the trip, which were actually very helpful, with lots of useful tips that hadn't crossed my mind. Before departure, Brittney and I met and talked through all the details of my itinerary, and I felt very comfortable as I headed off. There were 1 or 2 bumps on the journey that couldn't have been planned for, and Brittney was quick to reply and help me resolve. I felt supported no matter what. This was my first experience with the Travel Byrds and with Brittney, and it was so positive, that I'm already thinking about my next adventure... with the help of Brittney of course! Before this trip, I would have never considered using the support of a travel agent, but after this, I can't honestly think of a reason why I would ever shoulder the planning alone ever again.
Margie Toolan
25 September 2023
My husband and I worked with Tiffani to book the perfect honeymoon! She was extremely helpful throughout the entire process: from the beginning listening to our needs and wants and executing the perfect trip. No doubt will be using Tiffani in the future. 10/10 recommend!
Merryl Schechtman
20 September 2023
Kudos to Brittney Holbrook who assisted me with a dream vacation to Italy this summer. She helped me to get to a tiny town in the Marche region where my daughter sang in an opera program and coordinated a seamless chain of travel transfers to get me and my daughter's boyfriend there in one piece! Her advice for hotels and tours in Rome, Bologna and Venice were perfect and the train schedules were easy to follow. We had a terrific time all thanks to Brittney's fine work! Cannot wait to call Brittney for my next adventure!!
Halle Homan
19 September 2023
Byrd and her team are very easy to work with! They send so many great ideas and ask for our input so they can customize the best trip possible. She has a great team and they are all more than willing to help out and plan every last detail.